Stephen Colbert [1] becomes part of late-night network TV history this week when he takes David Letterman [2]'s old seat on The Late Show. It'll be a departure from his Comedy Central series The Colbert Report, in which he put on a different persona than his own, but The Late Show With Stephen Colbert will feature Colbert just being Colbert. If you watched his old series, then you knew him as an arrogant, right-wing nut who would slyly get a satirical point across with his masterful interviewing skills. But alas, we're all going to have say goodbye to that Stephen Colbert in favor of the real him. That's a good thing, because the real Colbert has been baring his real personality [3] in recent months, but if you haven't seen the real Colbert, we're looking at the times Stephen Colbert was actually Colbert.
On Letterman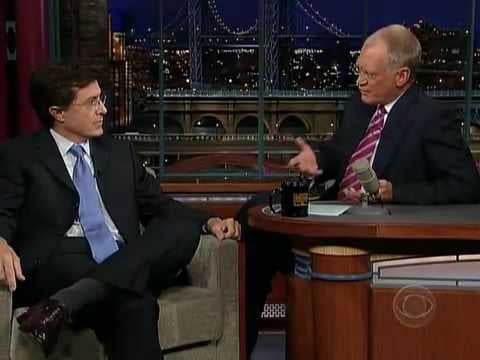 Years before he'd be tapped to replace David Letterman [4], a young-looking Stephen appeared on his show in 2005. Stephen talked about growing up on a dirt road in South Carolina, the youngest of 11, and managed to crack a few jokes.
When His Mother Died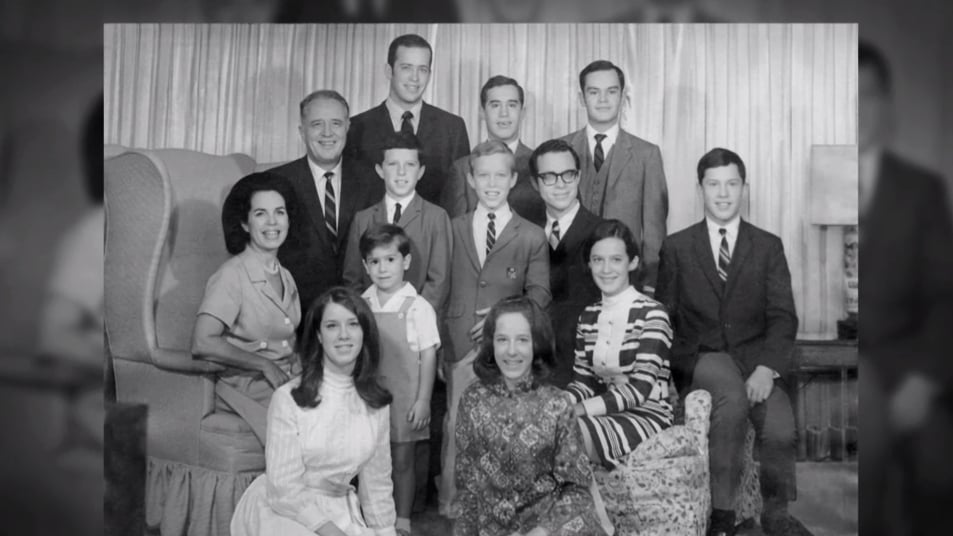 In June 2013, Stephen broke character to remember his mother [5], Lorna Colbert. "If you also like me, that's because of my mom," Stephen said, and he wanted to tell the audience a little bit about her. After showing a montage of photos and sharing her life story, he described his grief: "I know that it may sound greedy to want more days with a person who lived so long. But the fact that my mother was 92 does not diminish — it only magnifies the enormity of the room whose door has now quietly shut."
Source: Comedy Central [6]
With Oprah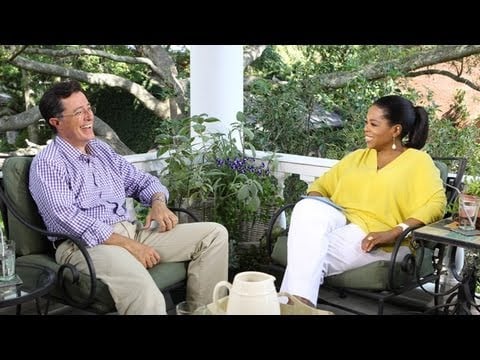 On Oprah's Next Chapter, Oprah spoke for many when she told Stephen people were confused by Stephen Colbert [7], an actor and comedian who plays a character also named Stephen Colbert. How do we know which is which? Stephen explained how the character originated on The Daily Show, the challenge he has separating them, and why he thinks the persona became so successful.
In The New York Times Magazine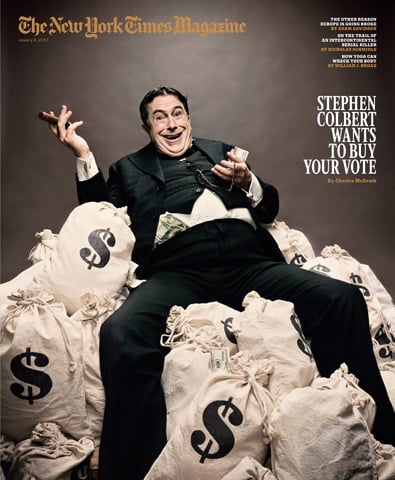 In 2012, The New York Times Magazine profiled Stephen [8] for a lengthy piece. He spoke eloquently about his father, a doctor, and his two brothers Peter and Paul, who all died in a plane crash when he was 10. The article recounts his words:
"There's a common explanation that profound sadness leads to someone's becoming a comedian, but I'm not sure that's a proven equation in my case," he told me. "I'm not bitter about what happened to me as a child, and my mother was instrumental in keeping me from being so." He added, in a tone so humble and sincere that his character would never have used it: "She taught me to be grateful for my life regardless of what that entailed, and that's directly related to the image of Christ on the cross and the example of sacrifice that he gave us."
During a Commencement Speech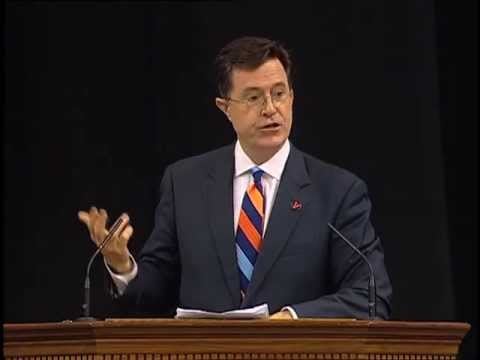 Stephen Colbert [9], whose wife went to the University of Virginia, was asked to be the commencement speaker there in 2013. He had the same bravado and self-promotional bent but dropped the conservative schtick. Perhaps that's how he'll evolve his persona on Late Show.
In Rolling Stone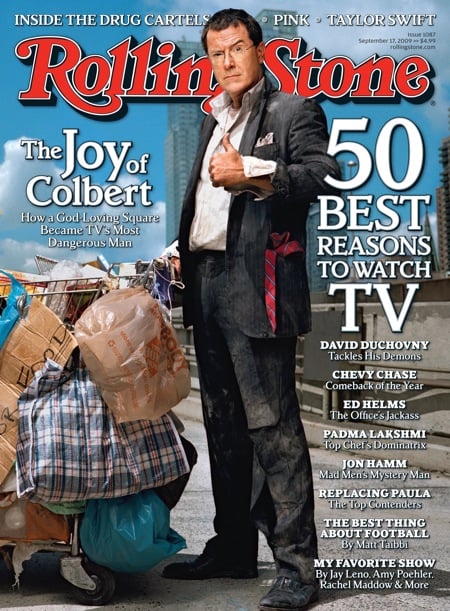 In 2009, Rolling Stone interviewed Stephen Colbert the man [10]. The magazine described him as "Ned Flanders — a preppy, earnest, gentle man miles from his onscreen persona." In the interview, he talked about his religion, discussed which politicians he likes to mock, and opened up about his family. When asked if part of him is in the character, he explained:
"Absolutely, and it does not matter to me if people can tell which is which. I enjoy stepping over the line. I was overjoyed by the Ohio State University study that said conservatives and liberals not only enjoy my show equally, but are each likely to think that I am on their side. That was an unexpected victory on my behalf. From the beginning of the show, I very much wanted to add a degree of veracity to my character, even though he's incredibly overblown and over-the-top. I think it's completely visible when I don't mean it. But occasionally I do mean it, and that helps with the confusion."
And if you were wondering if he'll bring more political talk to late night, he had this to say: "I don't really know much about politics. I don't really even like talking about politics much. I don't have an ax to grind. I get disappointed with both sides. But I do like human behavior."
And a Time He Definitely Wasn't Out of Character? The White House Correspondents' Dinner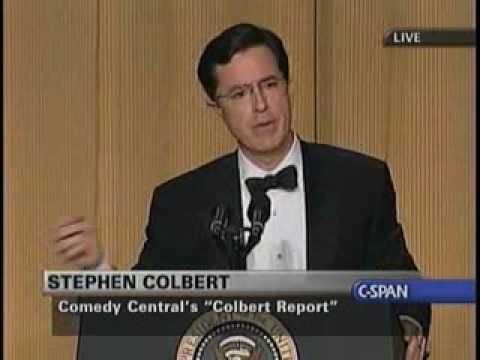 Stephen went viral in 2006, when he delivered a scathing performance at the White House Correspondents' Dinner. Without ever breaking from character with even a smile, he openly mocked President George W. Bush: "I stand by this man, because he stands for things. Not only for things. He stands on things. Things like aircraft carriers and rubble and recently flooded city squares. And that sends a powerful message: that no matter what happens to America, she will always rebound — with the most powerfully staged photo ops in the world." The awkward yet powerful performance was divisive but also made him more of a household name.