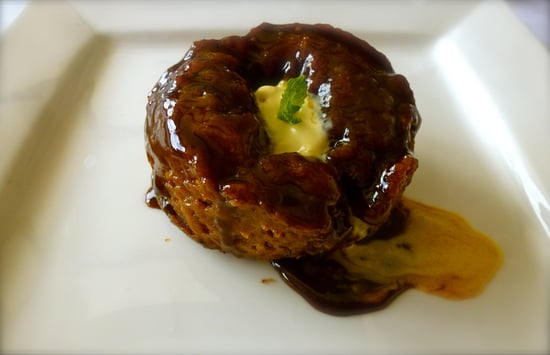 Sticky toffee pudding is a classic steamed British desert. It's made up of a moist sponge that's been blended with dates or prunes, topped with a toffee sauce and often served with vanilla ice-cream or clotted cream. 
The first time I made this was during a Pastry & Puddings course at the Ashburton Cookery School and I have to tell you that it's rich and indulgent taste really makes for great British dessert.
Check out the recipe here.