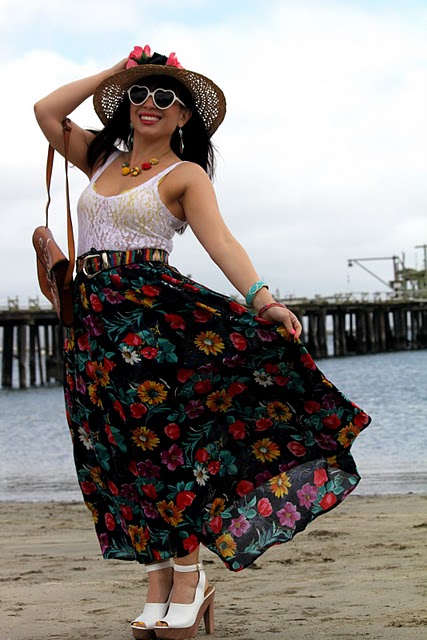 Go to my blog to see more fun photos and what I am wearing!
http://www.hourglass-fashion.blogspot.com
I am embracing long skirts--as they are totally effortless to wear and provide both comfort and chic drama at the same time.  
Even though I am petite, I'm figuring out how to make the maxi length work on me. 
My advice to petite girls is to let the volume of the skirt speak and wear a fitted top to contrast the volume on the bottom. 
This creates length as opposed to getting lost in the skirt.
Hooray for gypsy skirts being such a pretty and girly item to wear this Spring / Summer!