Strawvocado Smoothies- Summer time in a glass!
What do you get when you cross delicious California strawberries with ripe avocadoes on a hot summer day?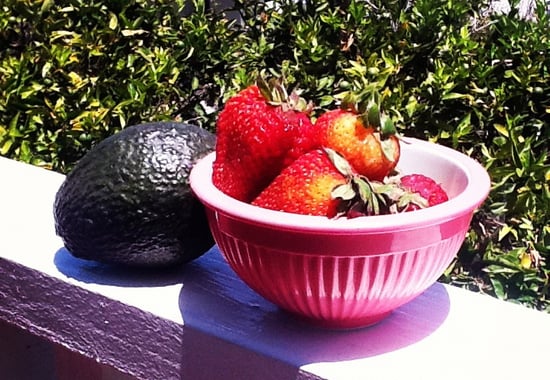 Strawvocado smoothies ofcourse! For a vitamin C and E packed snack, try out my recipe for Strawvocado smoothies! Strawberries contain tons of cancer-fighting antioxidants and immune-system boosting vitamin C. Creamy avocadoes are good for your entire body! Aside from having a very high level of nutrient density and lots of Vitamin E, they are a good source of monounsaturated fat, which studies have shown speeds up digestion and your metabolism. The addition of avocado to this smoothie helps you feel fuller for longer and gives the smoothie a creamy texture. Enjoy!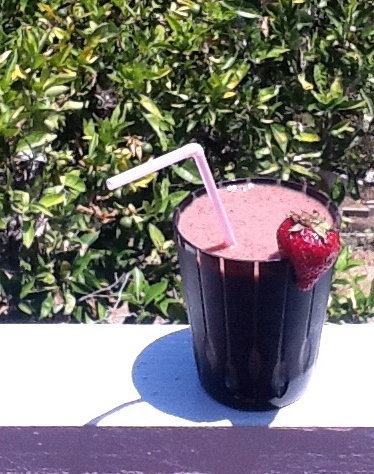 Chocolate Strawvocado Smoothie Recipe
(Makes 1 smoothie- for more double or triple!)
1c ice
1c strawberries
1/3 avocado
2tsp local honey or agave nectar
1/2c chocolate almond milk
Optional- add 1/4c of greek yogurt for extra blast of protein