This week, the world saw its fair share of touching tributes, including a prayer ceremony for Malaysian Airlines Flight 370 put on by students in China. In Italy, groups gathered for final Carnival celebrations, and crowds snapped pictures of the British royals during an official appearance. Meanwhile, Michelle Obama had a Muppet moment, Denver kicked off a new first, and Oscar Pistorius got emotional during his trial. See all that and more with the week's must-see snaps from across the globe.
Big Hearts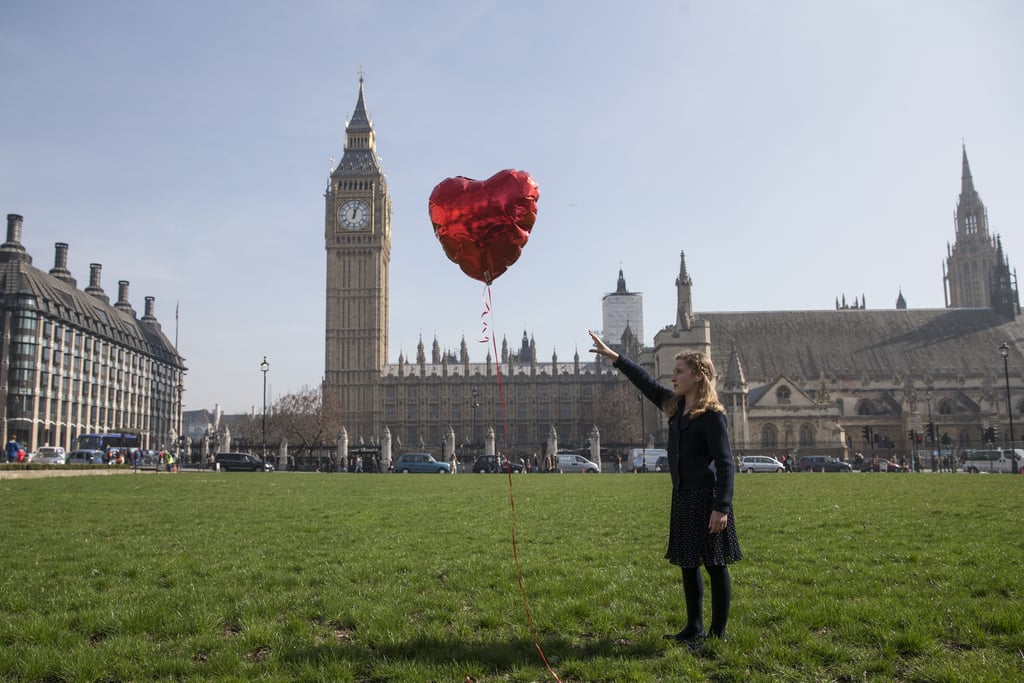 In a nod to the street artist Banksy and his graffiti work "There Is Always Hope," a 9-year-old girl released a heart-shaped balloon in London's Parliament Square to mark the third anniversary of the Syrian conflict.
Royal Watch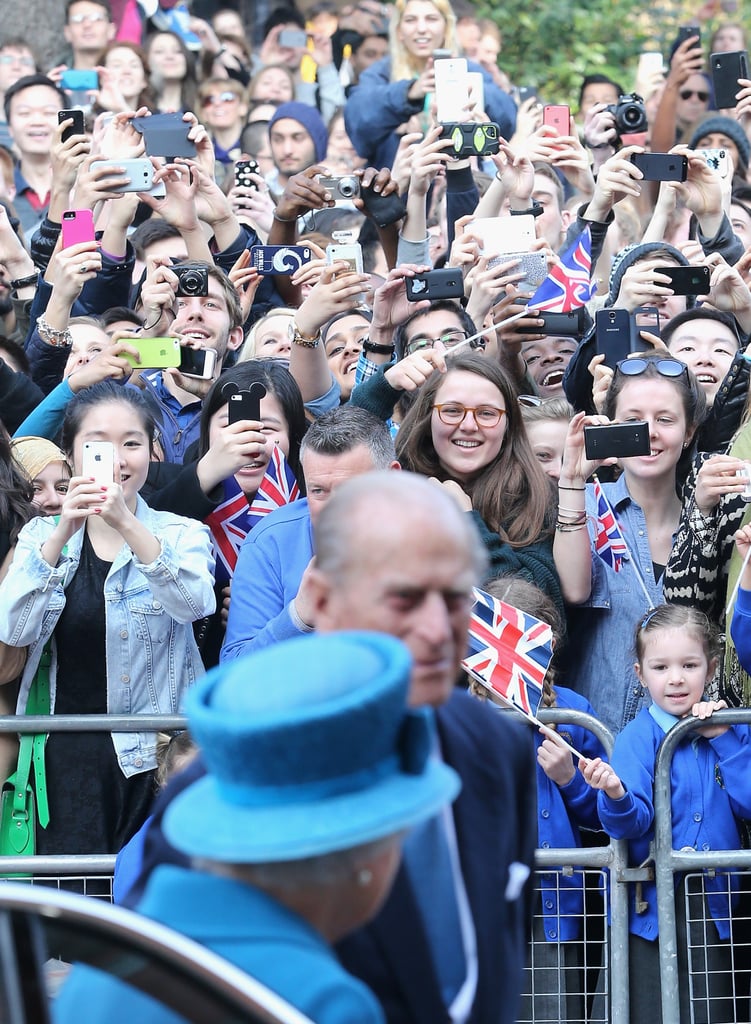 Students snapped pictures of Queen Elizabeth II and Prince Philip, Duke of Edinburgh, as they visited Royal Holloway at the University of London in Egham, England.
Staying Safe
Locals wore masks after an East Harlem explosion [1] in NYC led to the partial collapse of two buildings.
Job Seekers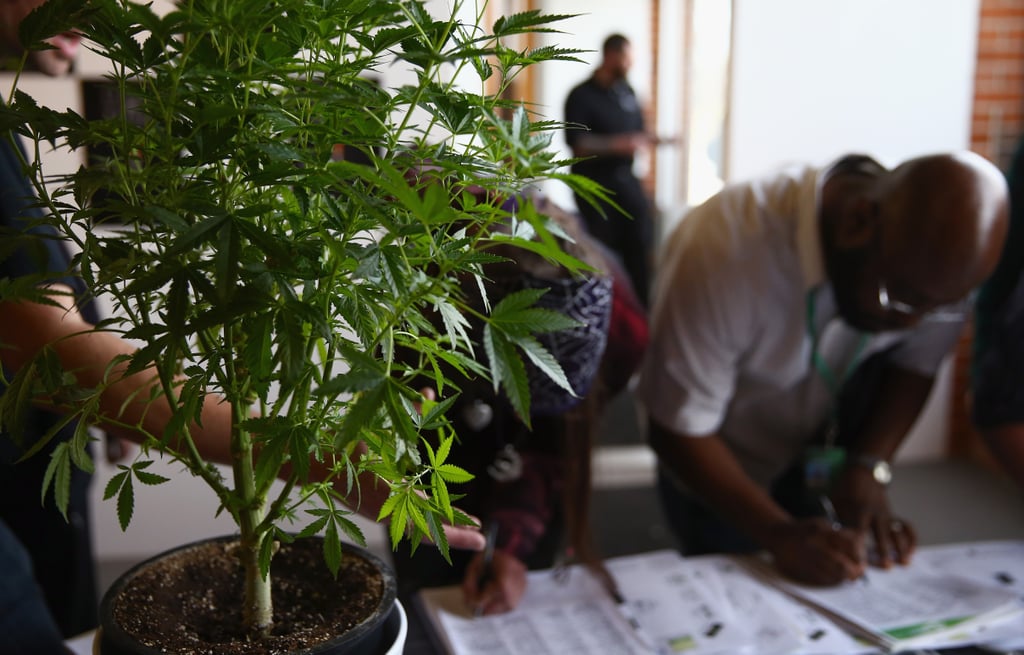 People gathered in Denver for CannaSearch, the state's first job fair for positions in the marijuana industry.
Muppet Moment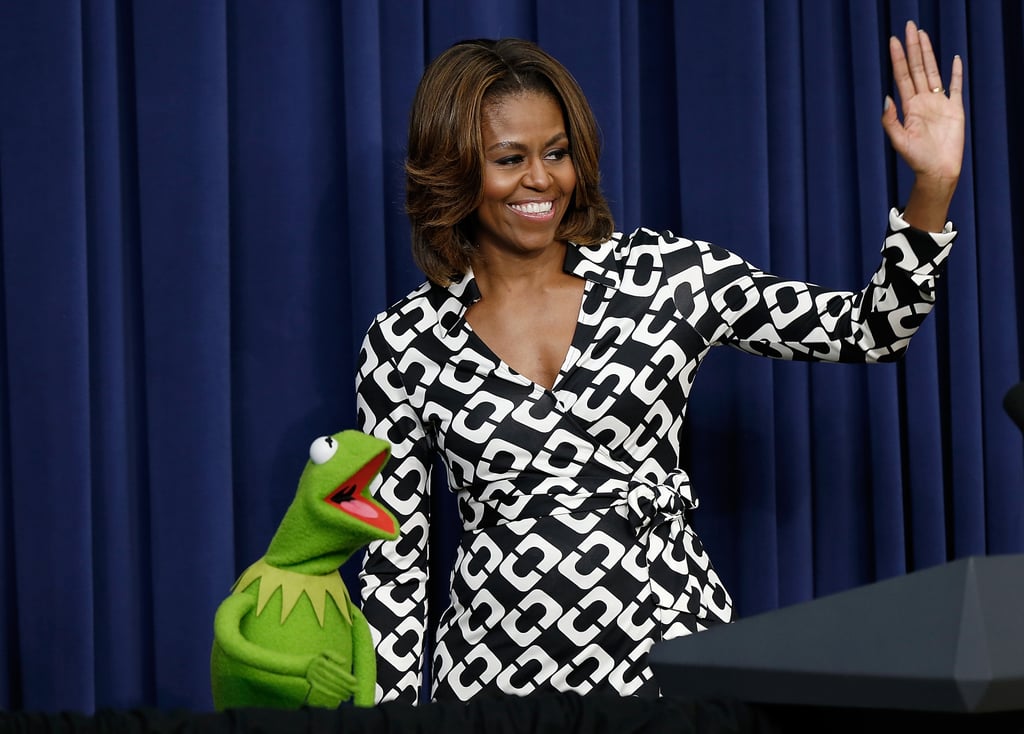 Michelle Obama teamed up with Kermit [2] the Frog during a Washington DC screening of Muppets Most Wanted for military families.
Street Dance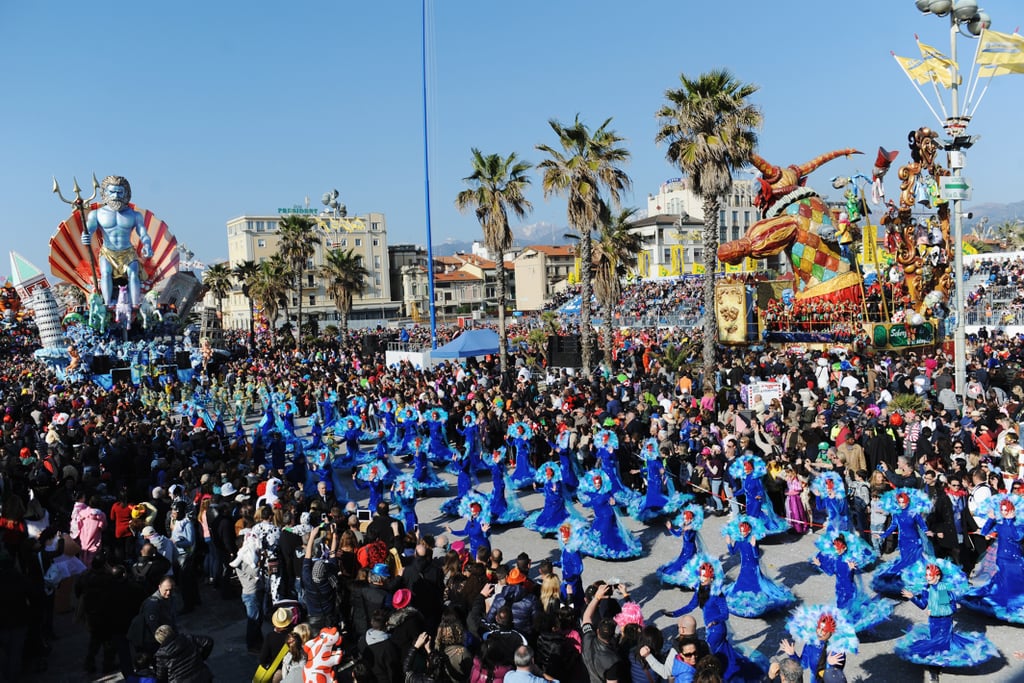 The traditional Carnival parade in Viareggio, Italy, brought out big crowds and big floats.
On Trial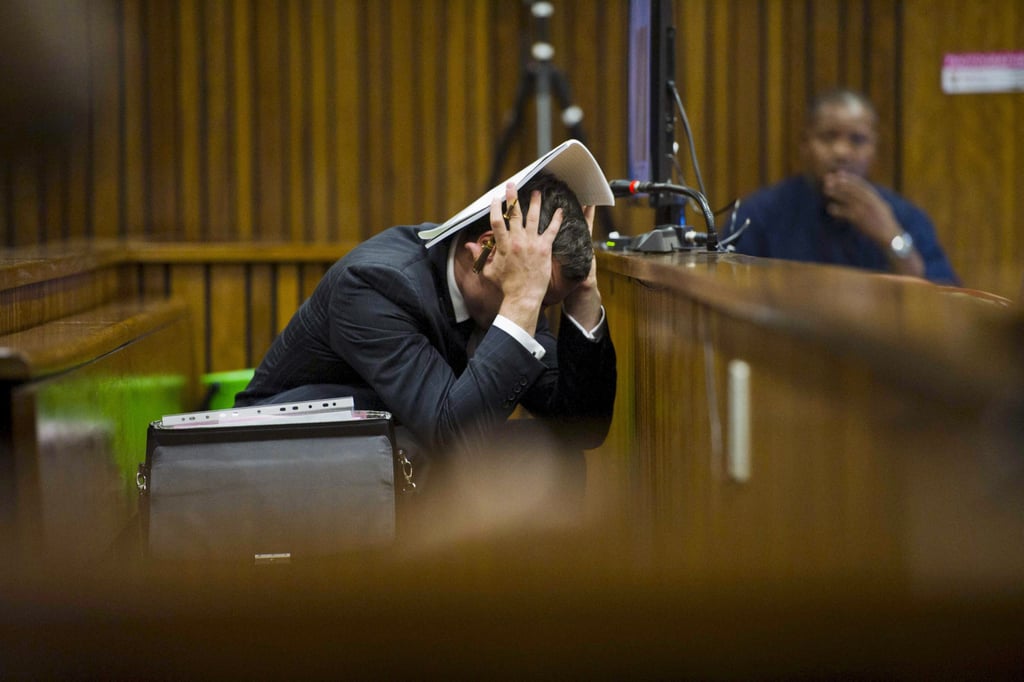 Olympic athlete Oscar Pistorius had his head in his hands during the trial [3] in Pretoria, South Africa, where he pleaded not guilty to murdering his girlfriend.
Lantern Love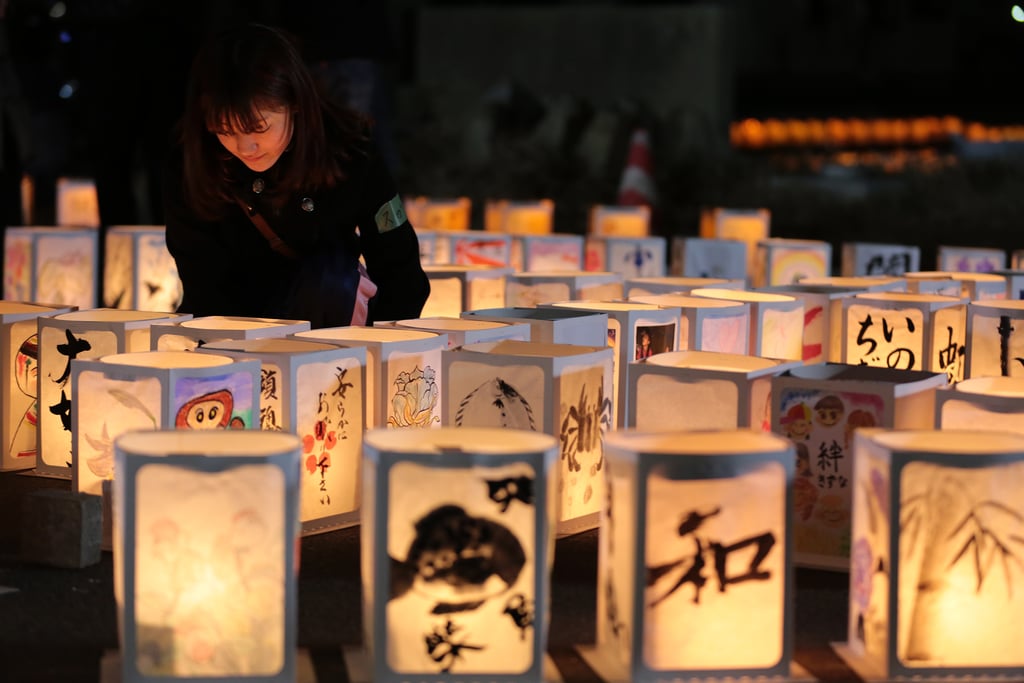 In Natori, Japan, a memorial was held on the third anniversary of the earthquake and tsunami that took more than 18,000 lives.
Special Service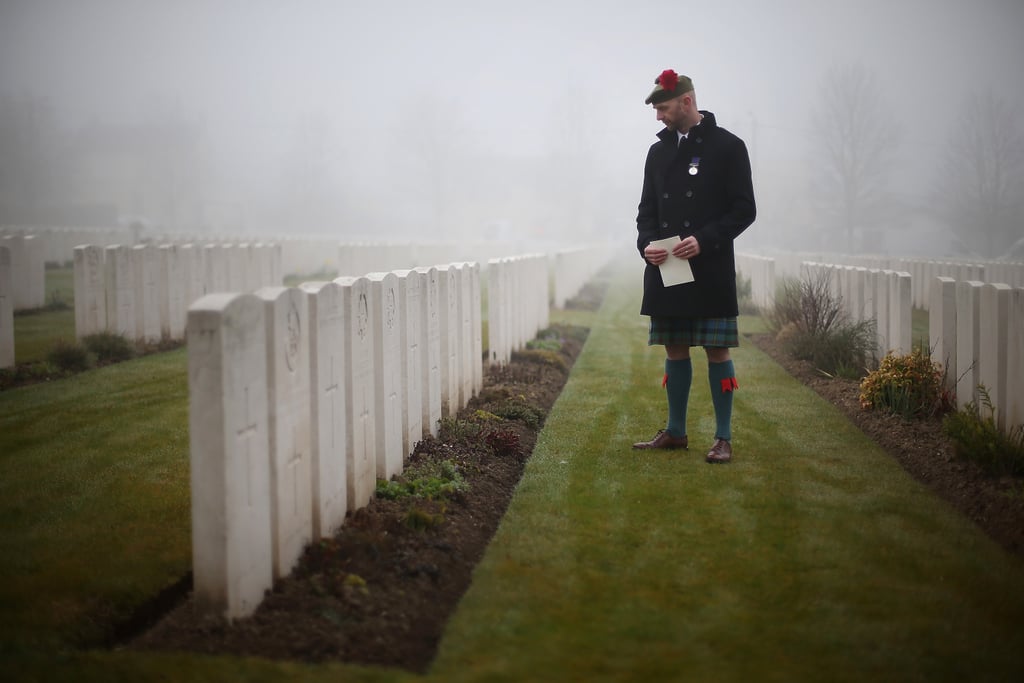 During the reburial ceremony for World War I soldiers in Loos-en-Gohelle, France, Stephen McLeod — the great stepnephew of a WWI soldier — looked at the headstones in Loos British Cemetery.
Primped and Primed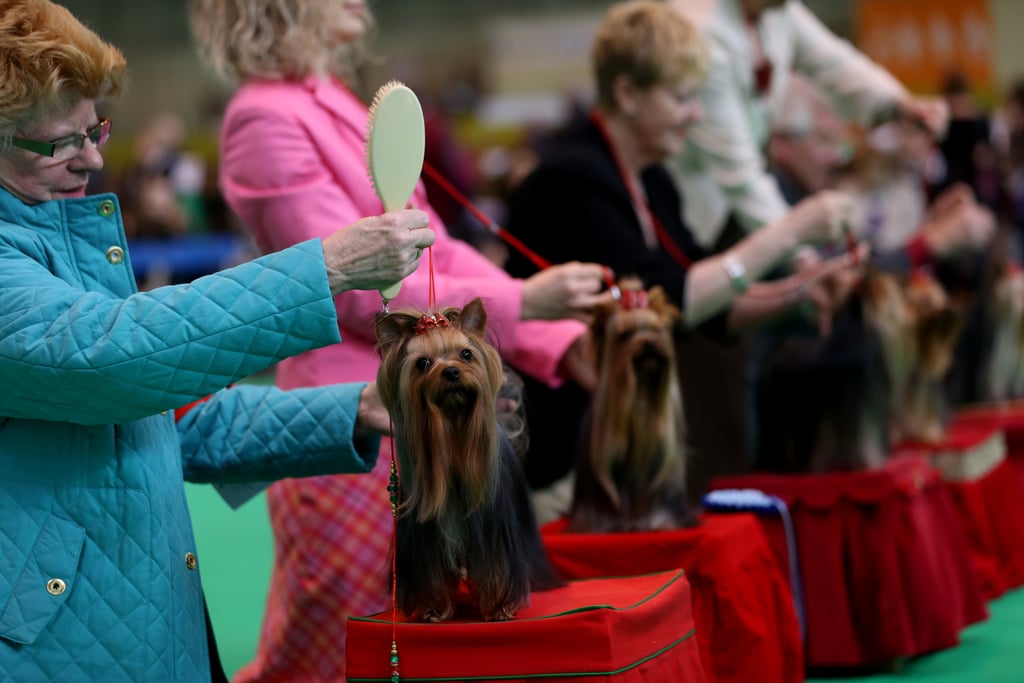 Yorkshire terriers were groomed during the 2014 Crufts Dog Show in Birmingham, England.
Showing Support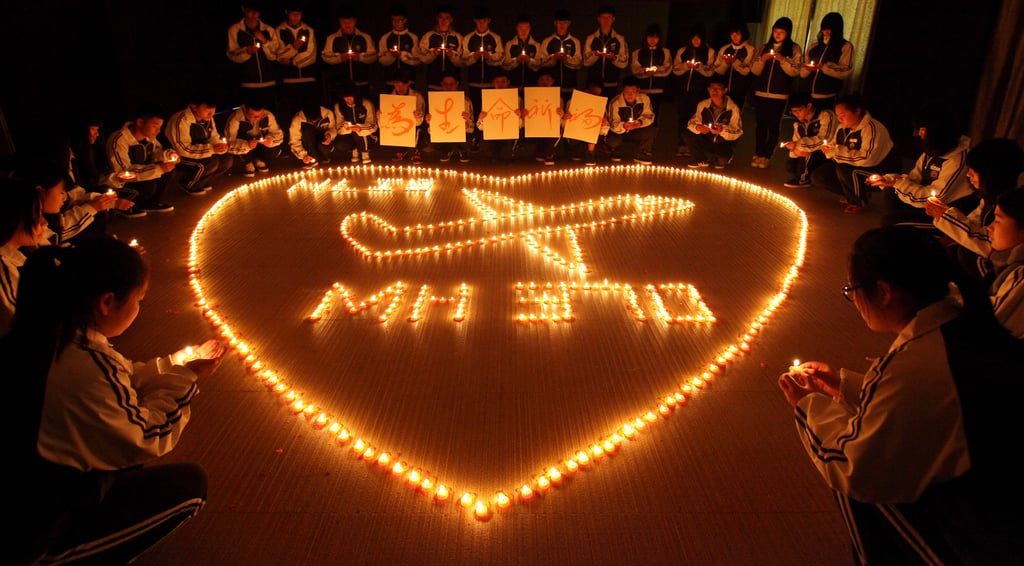 Students from an international school in China lit candles to pray for the passengers of Malaysia Airlines Flight MH370 [4] in Zhuji, China.