This soup, much like my Antioxidant Soup, was created as a way to use up a bunch of different vegetables.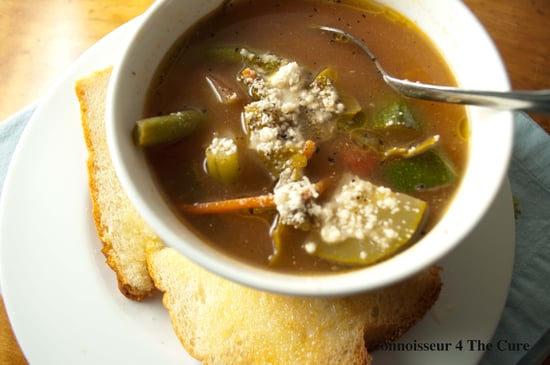 Durning the peak of the Spring CSA season It is very difficult for my husband and I to eat everything that we get each week.  That is saying a lot because we eat quite a few vegetables daily in our house.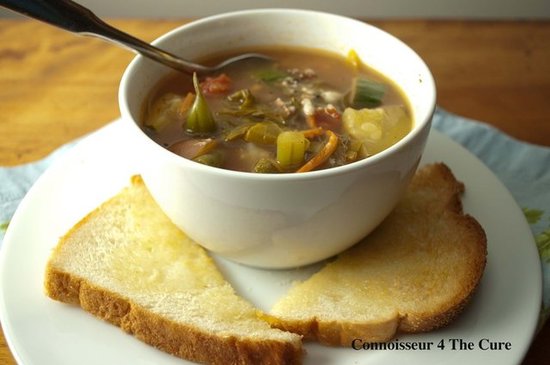 I wasn't sure exactly what ingredient to focus on in this soup because so many of the ingredients contain cancer-fighting antioxidants and cartinoids like beta carotene and lycopene.  It also is full of vitamins(vitamin K, calcium, vitamin C, vitamin D, folate), minerals,  and fiber.  It also contains sulphoraphane from the Kale.