ADVERTISEMENT ( more slides)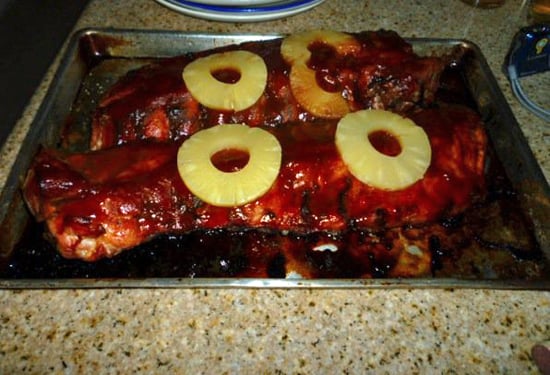 On the fourth Sunday of every month, a group of friends and I get together for an at-home dinner. One person is responsible for the main dishes (and also hosting), while everyone else brings sides, desserts, or a cocktail to serve.
The main dishes were super yummy this time around: Beer Butt Chicken and Pineapple, Vegan Mac and Cheese, and Chili-Glazed Baby Back Ribs. Yummers!