Super Circus First Birthday
For Eli's first birthday, we made a circus themed party complete with a circus tent, popocrn machine, peanuts, hotdogs, a "dress like a clown" station, pin the nose on the clown contest, face painting, and an area for kids to make circus animal puppets.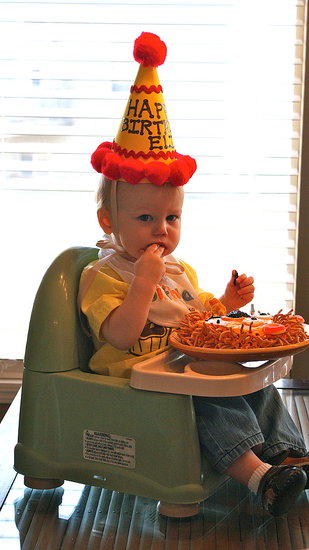 Eli's shirt says "Ah Munna Eat Choo."  Notice the yellow shirt is close to the frosting color... coincidence? Nope!  I made his birthday hat, getting the idea from lilsugar.com.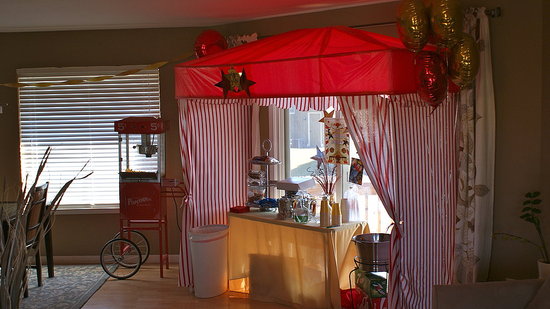 My husband decided to make a circus tent for the party because I couldnt find "big top" decorations that fit our style.  He made the frame with PVC pipe and I found some fabric at a second-hand store for $4.00 for 6 or 7 yards.
I used Martha Stewart's famous pom poms.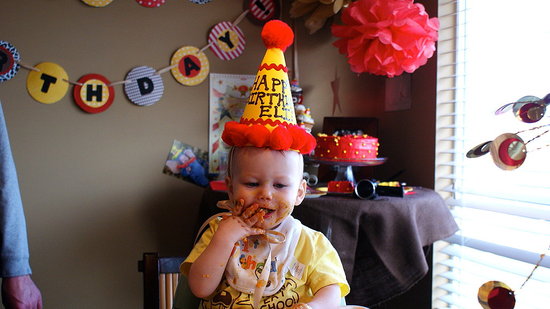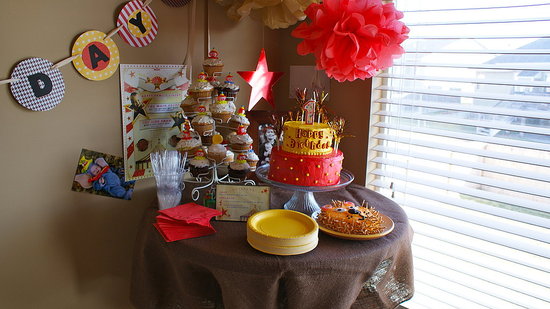 For Eli's first birthday cake, I made a lion face cake with powdered sugar frosting to coordinate with the circus theme of the birthday party.  The cake I made for the guests was a two-tiered chocolate cake with cream cheese frosting.  I also had chocolate, white, and gluten-free cupcakes available for guests.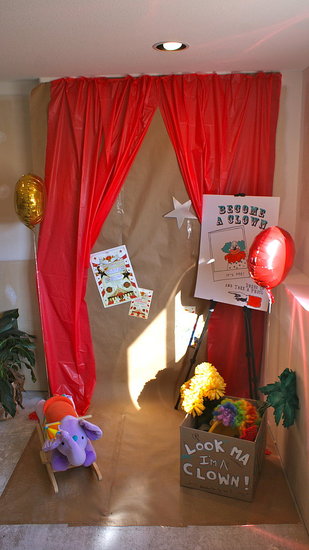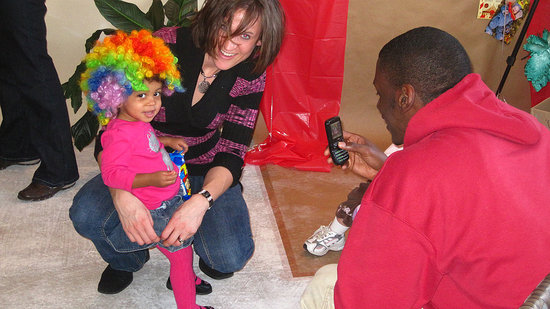 The "Become a Clown" station we made by gathering clown clothes in a box and placing a disposable camera close.  We got great pictures of all of the guests and sent a copy of the pictures with the Thank You cards later on.
There were some things that caused me stress... serving popcorn, peanuts, and hotdogs to a group of children is tricky with allergies and choking hazards.  I called each guest before hand and warned about the peanuts and the menu.
Click HERE for more details about the party.