Thai Green Curry with Chickpeas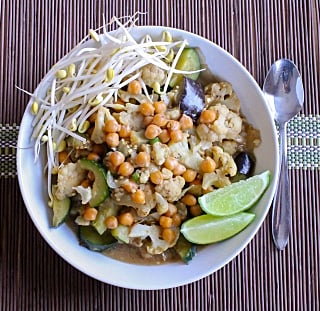 This curry is a lightened-up version of the traditional Thai dish. I've used coconut flavoured unsweetened almond milk to reduce the fat content but still keep the signature, silky coconut flavour. This recipe is vegan and vegetarian friendly, dairy free and gluten free. Oh, and it's delicious!
Find the recipe here.