The 2015 Golden Globes are almost here, and you know what that means: another dose of our favorite hosts, Tina Fey [1] and Amy Poehler [2]! Ever since their early days on Saturday Night Live, the hilarious pals have charmed us with sweet, endearing, and laugh-out-loud moments both on screen and off. In honor of these lovable ladies and this week's exciting award show, we're taking a look back at their friendship through the years with a mix of pictures, GIFs, interviews, and some of their best back-and-forth banter. Check out the best pictures from last year's Golden Globes [3], then relive some of Tina and Amy's most fabulous friendship moments!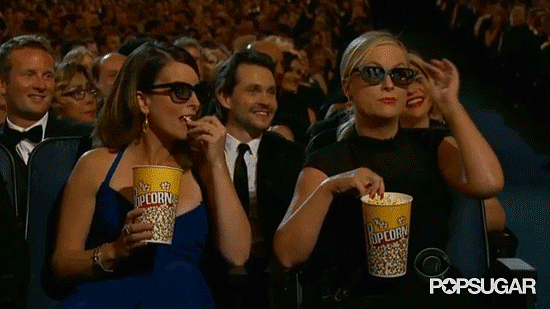 Amy Poehler [4] and Tina Fey [5] mocked Emmys host Neil Patrick Harris [6] at the 2013 Emmy Awards.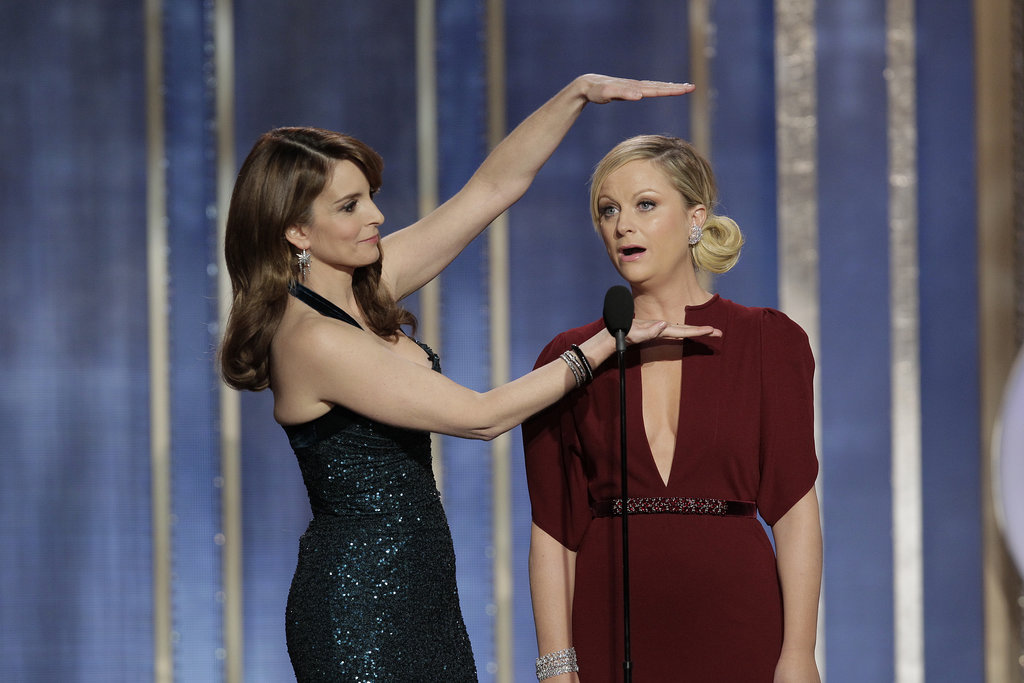 Tina and Amy killed it as Golden Globes hosts [7] in 2013. Their opening monologue included jokes like Amy's quip: "It was a great year for women in film — Kathryn Bigelow, nominated tonight. I haven't really been following the controversy over Zero Dark Thirty, but when it comes to torture, I trust the lady who spent three years married to James Cameron." And Tina tickled our funny bone with this line: "This next presenter is so good-looking, he makes young George Clooney [8] look like garbage. Please welcome, middle-aged George Clooney."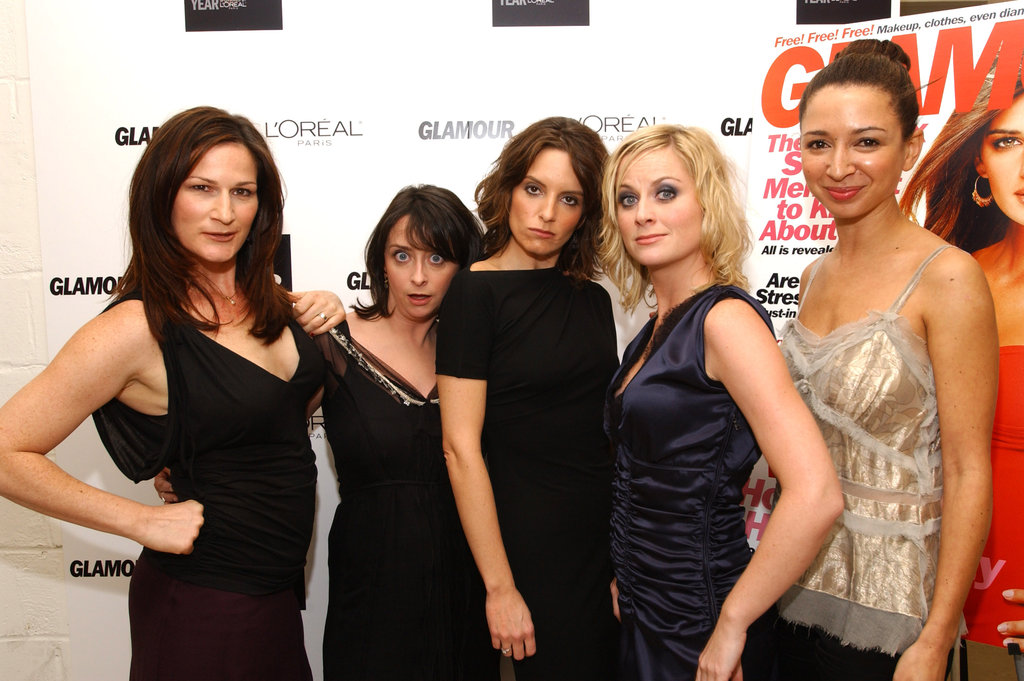 Tina and Amy joked around while posing with fellow SNL stars at Glamour's Women of the Year Awards on Oct. 28, 2002.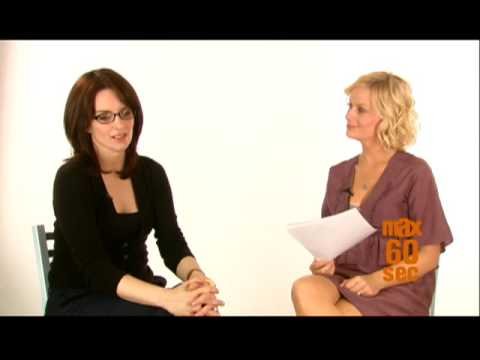 During their press rounds for Baby Mama, Amy interviewed Tina, and the duo shared some hilarious banter.
Amy: "Stay at a hotel or stay with friends?"
Tina: "I like a nice hotel."
Amy: "I like to treat my friends like they are hotel workers."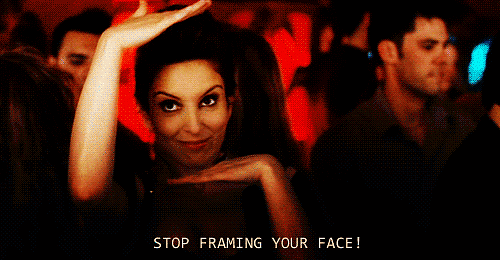 Amy Poehler [9] gave Tina Fey [10] some dancing advice in 2008's Baby Mama.
Source: Relativity Media [11]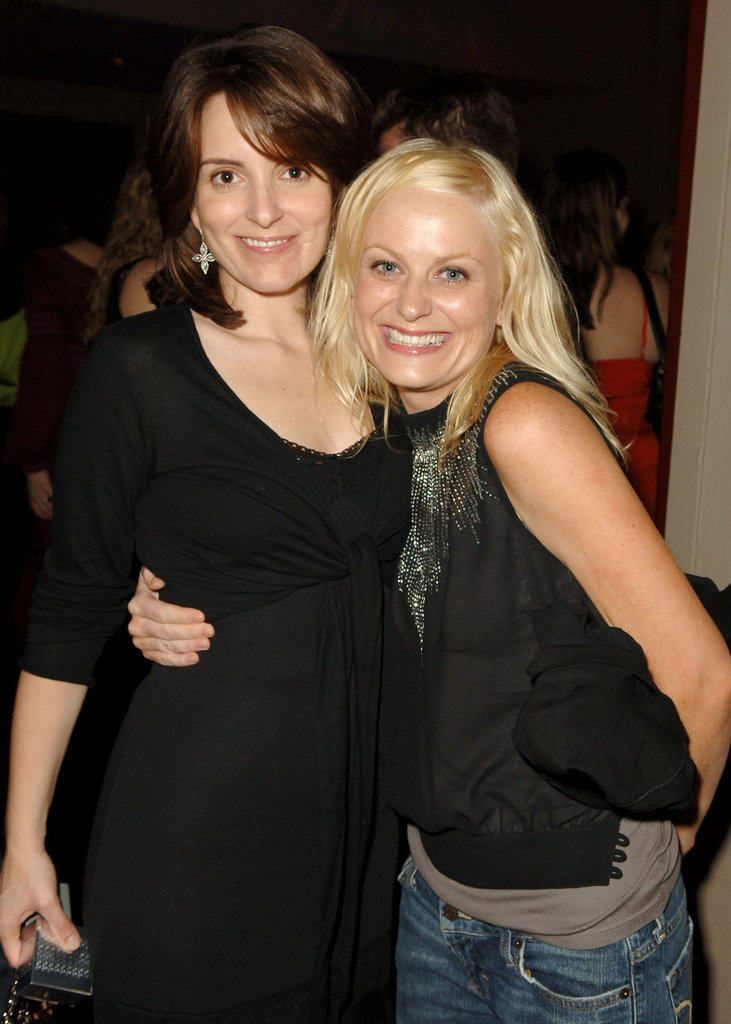 Amy hugged Tina for a picture during Entertainment Weekly magazine's pre-Emmys party in 2006.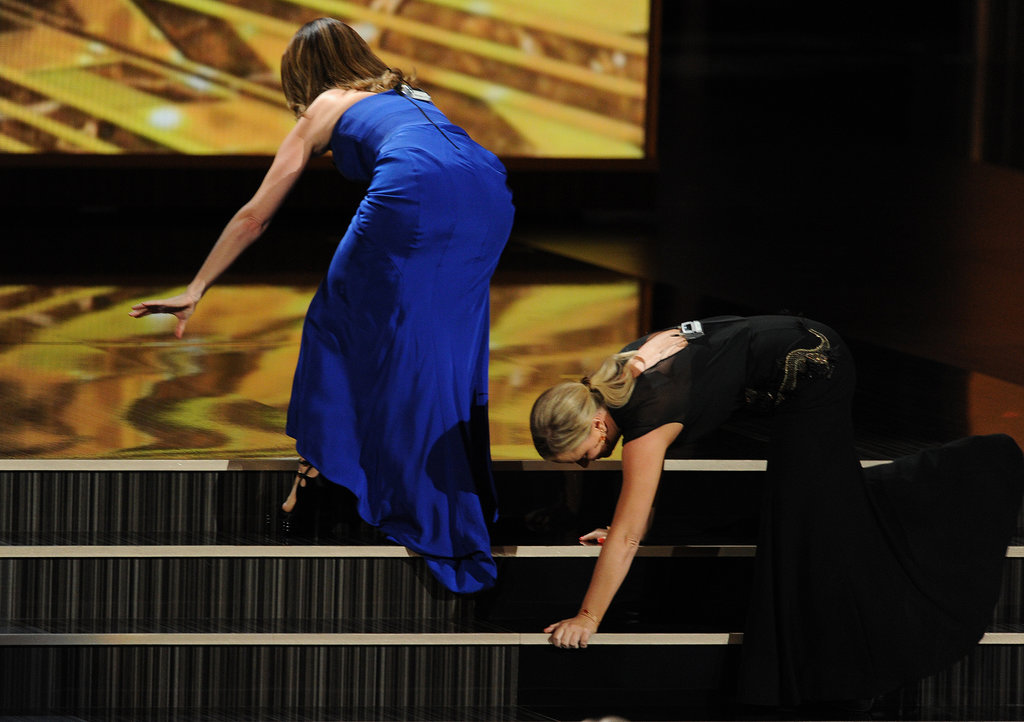 Tina Fey [12] and Amy Poehler [13] got a lot of laughs at the 2013 Emmy Awards by rolling up the stairs.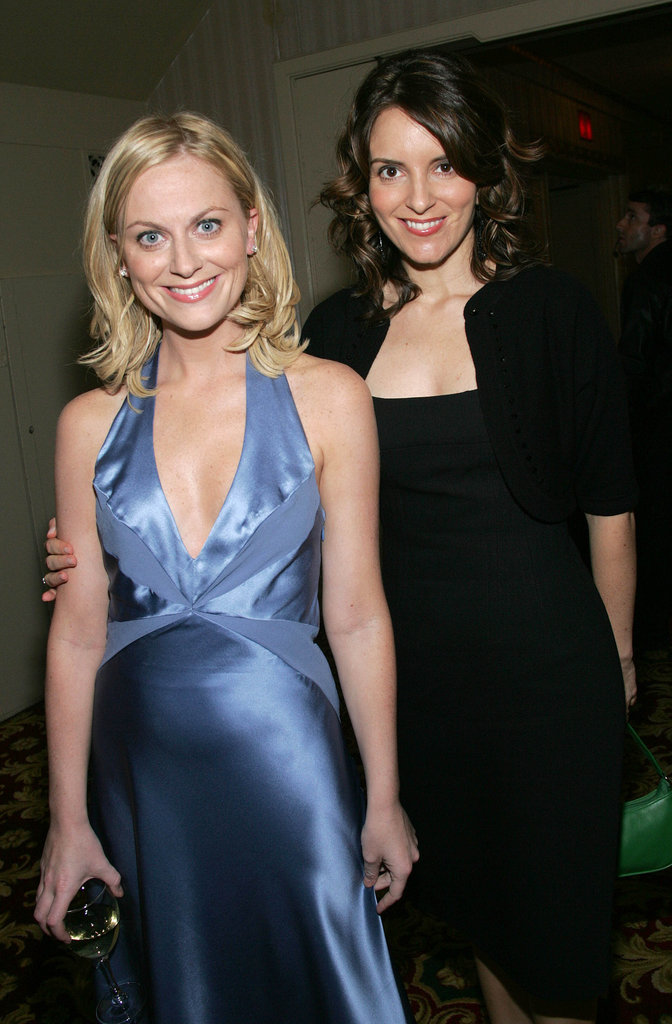 The pair were all smiles at the 2004 Directors Guild of America Honors in New York City.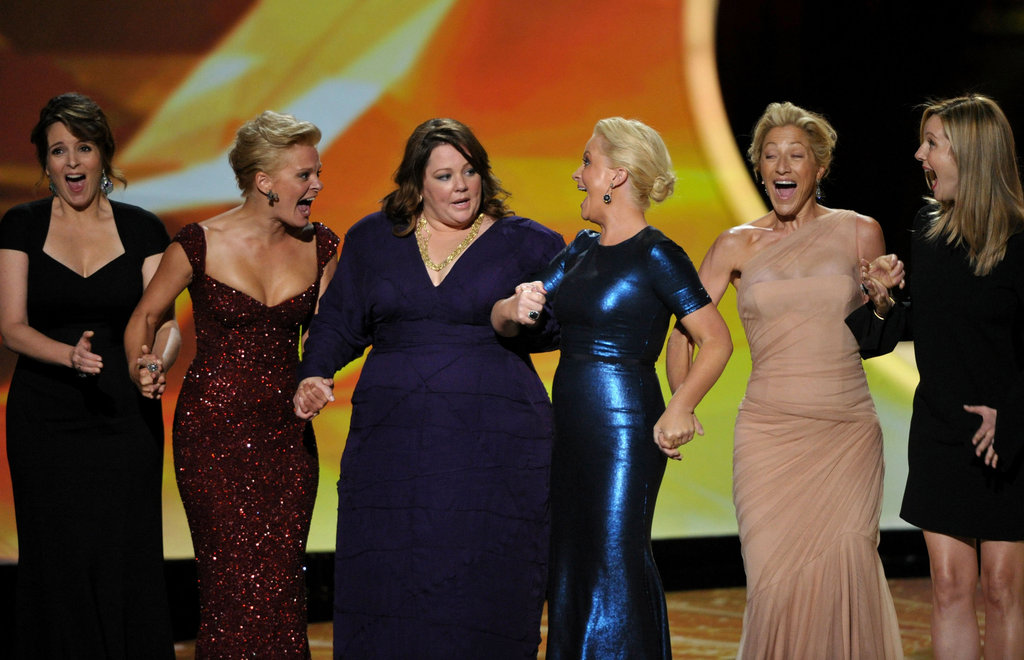 The hilarious duo joined fellow female comedians on stage during the 2011 Emmy Awards.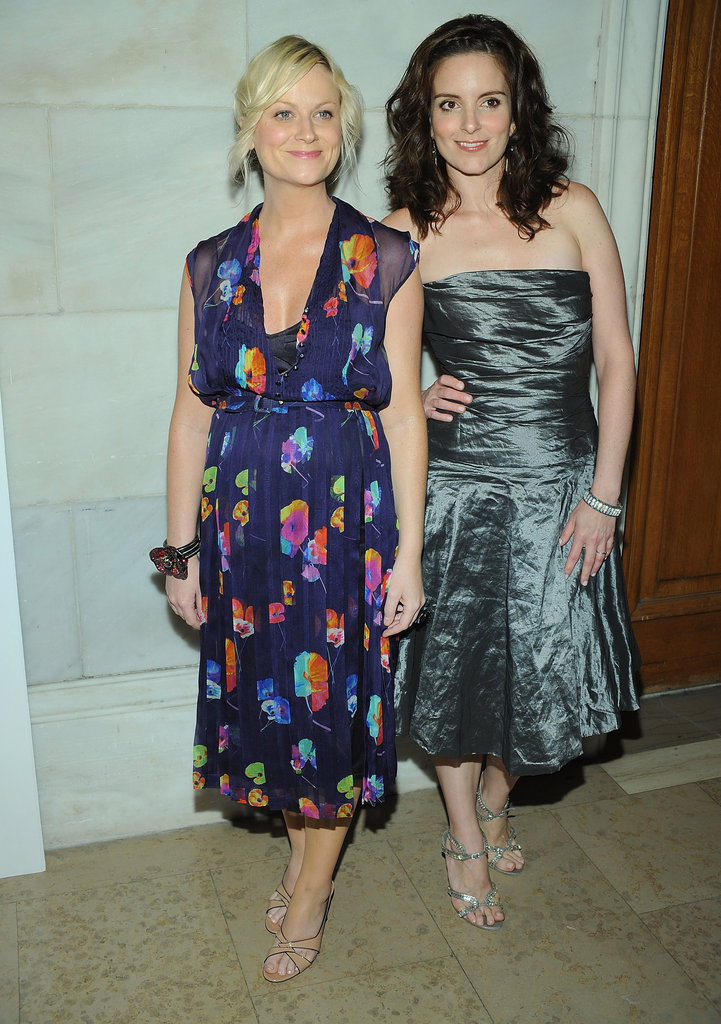 It was a girls' night out for Amy and Tina when they attended the 2008 CFDA Fashion Awards.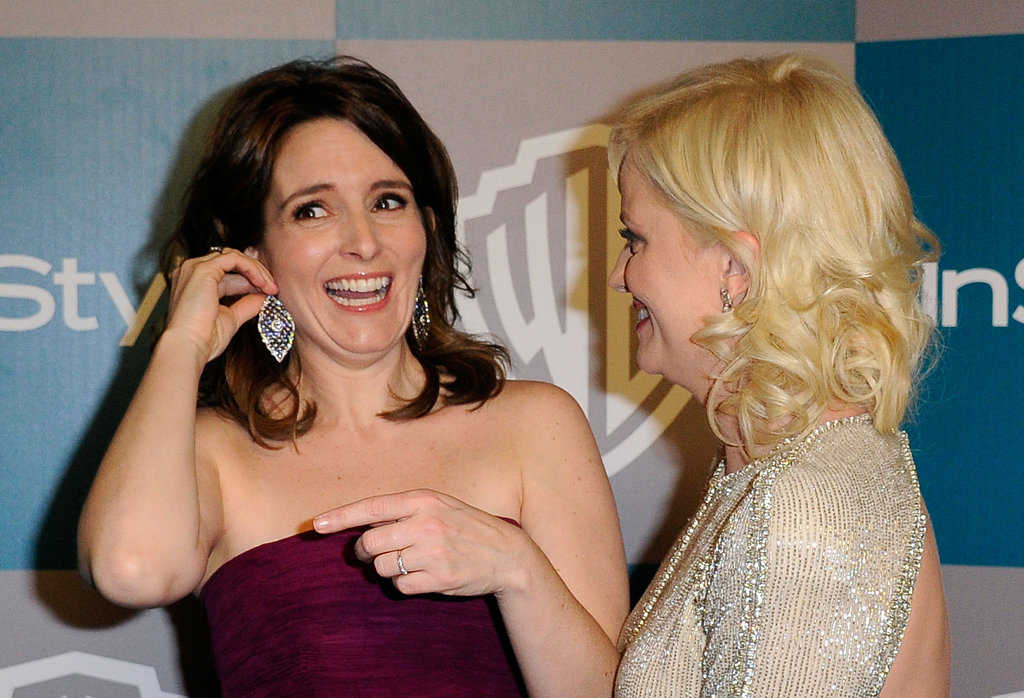 The pals laughed while Tina adjusted her earrings at the InStyle Golden Globes afterparty in 2012.
Tina and Amy linked up during a gala at New York City's MoMA in December 2004.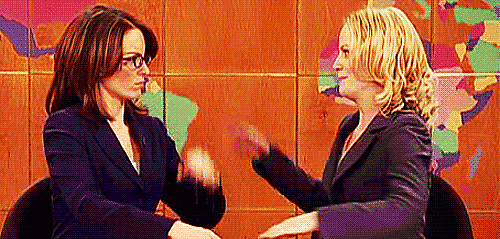 When they did the SNL "Weekend Update" together in 2005, hilarity ensued.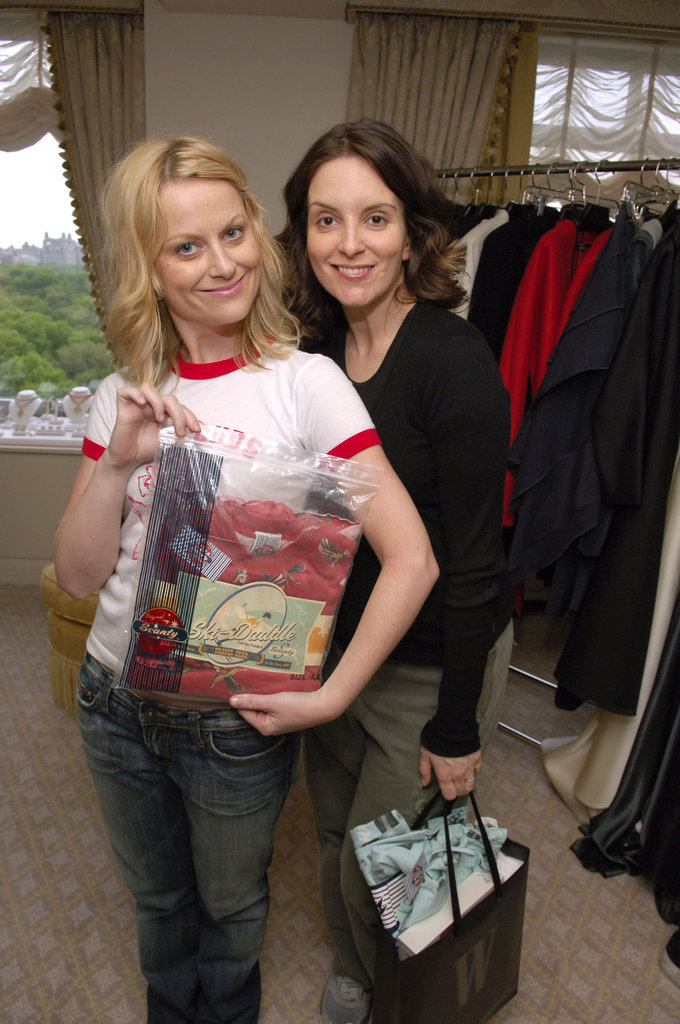 The pals posed for cameras at the 2005 NBC and W Magazine Upfront Party.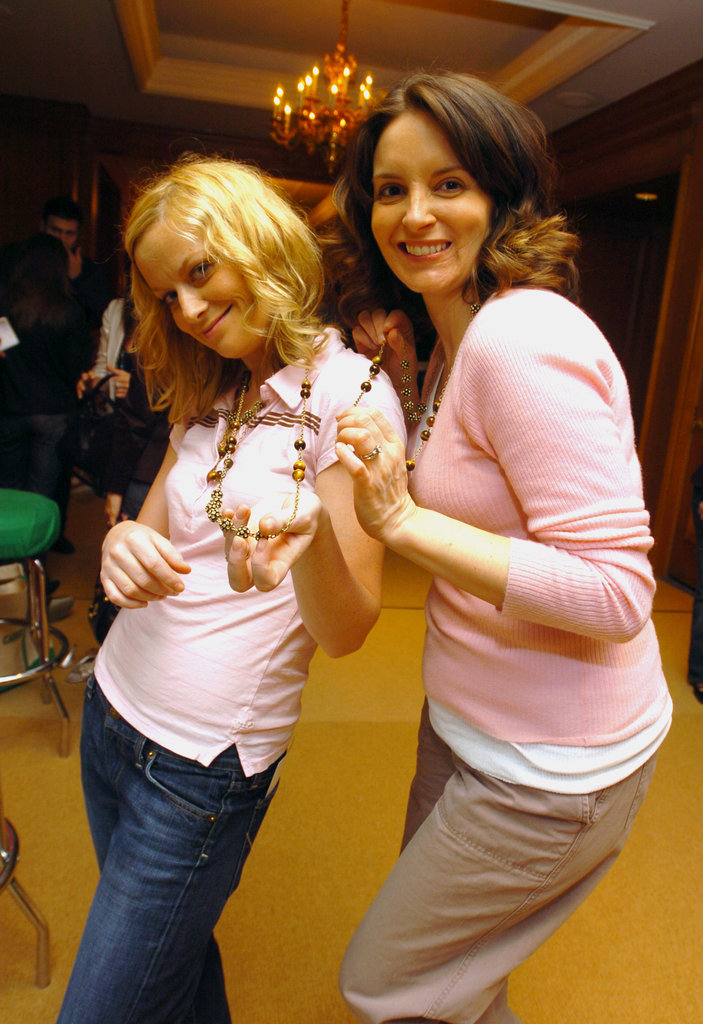 The funny friends showed off their swag at an event in May 2005.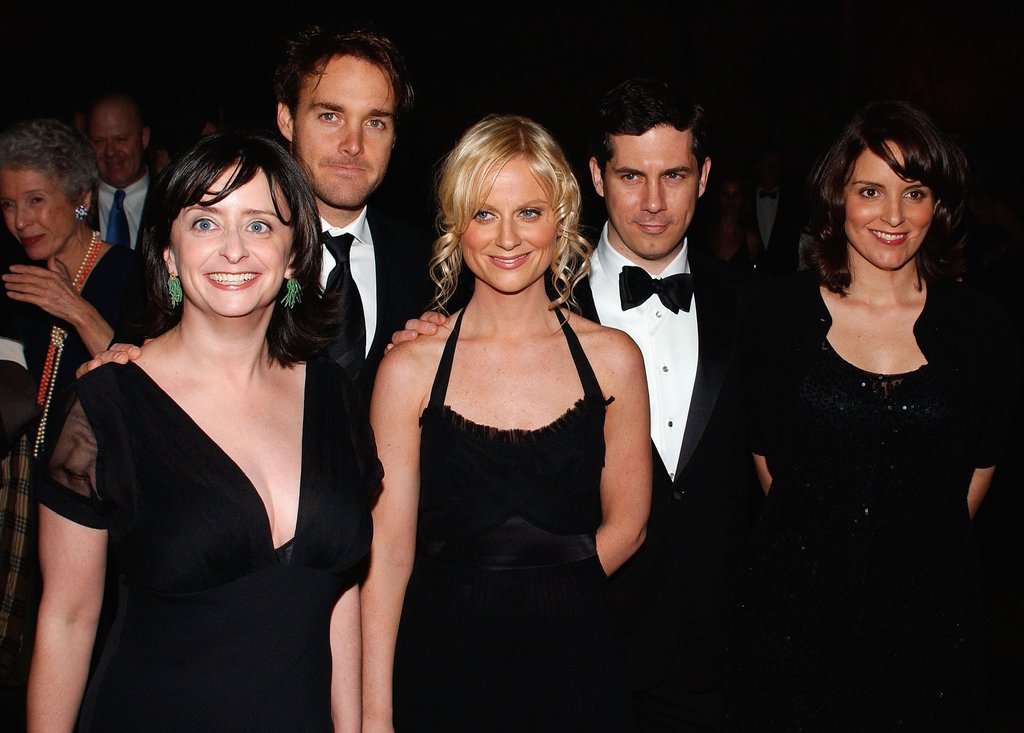 The pair joined SNL castmates Rachel Dratch, Will Forte, and Chris Parnell for a photo at a gala in November 2005.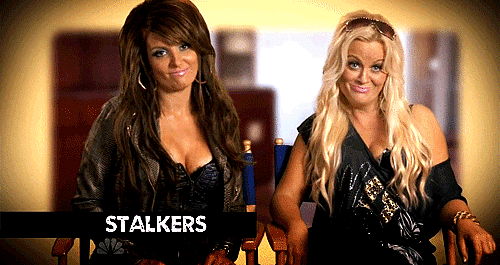 In 2011, Tina and Amy got all Jersey-ed up on Late Night With Jimmy Fallon to stalk Jimmy aka "J-Bro."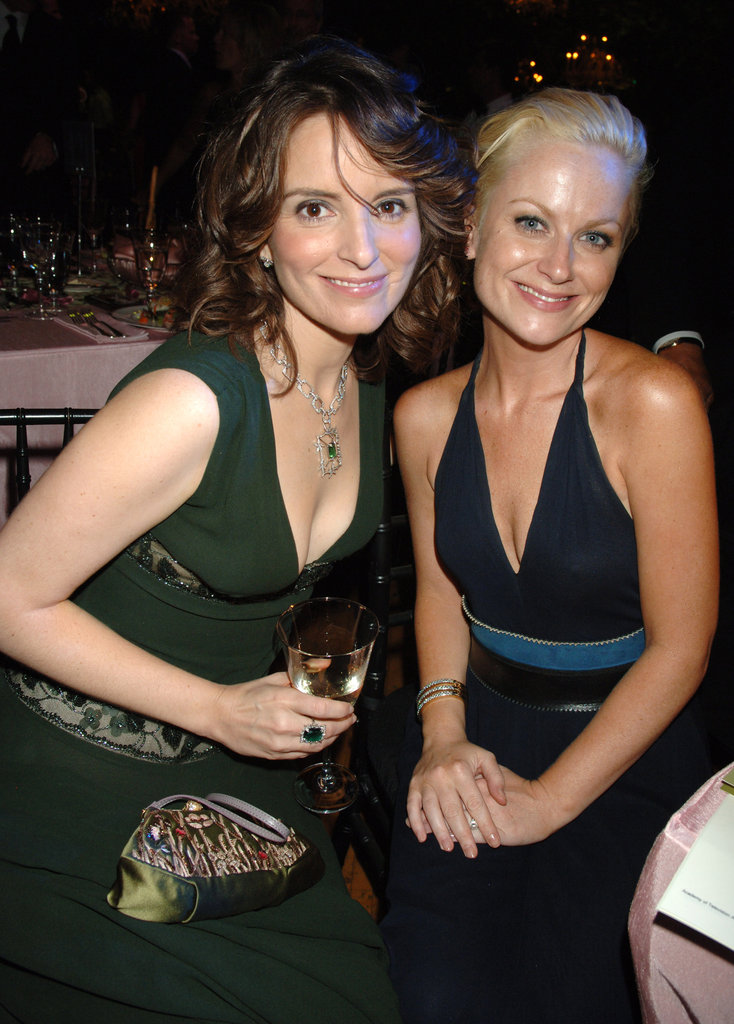 Tina and Amy sat together for the Emmys in 2006.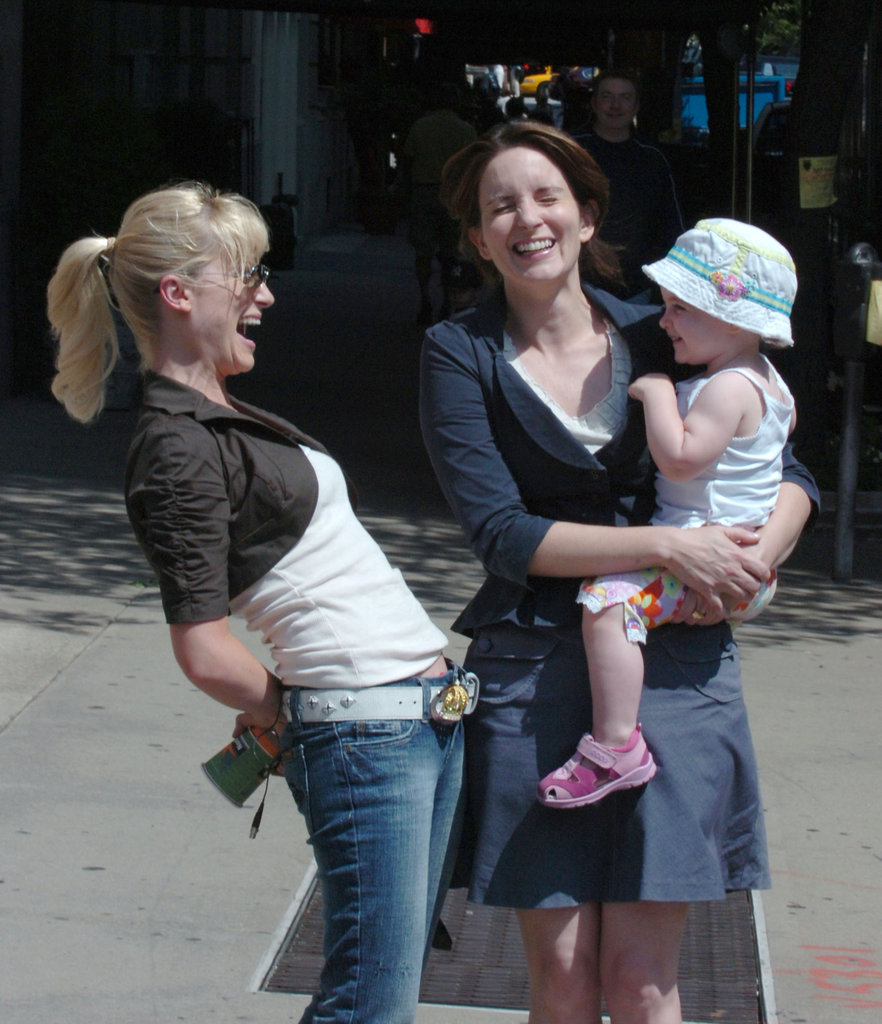 The pair cracked up on the set of Baby Mama in 2007.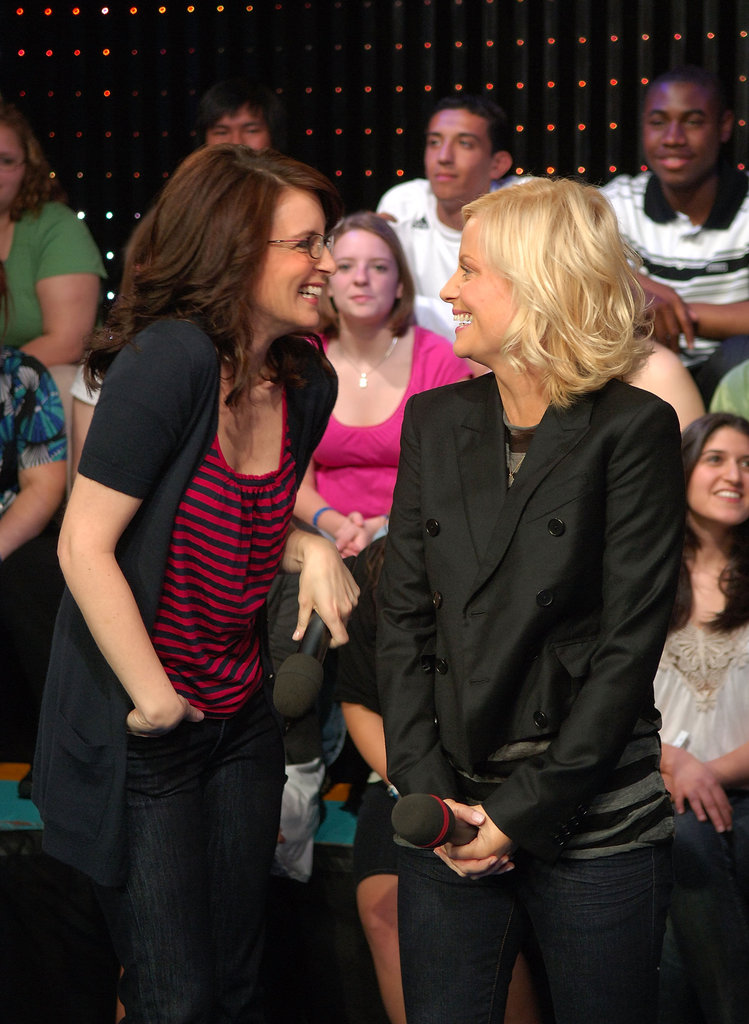 Tina and Amy laughed while visiting MTV's TRL in April 2008.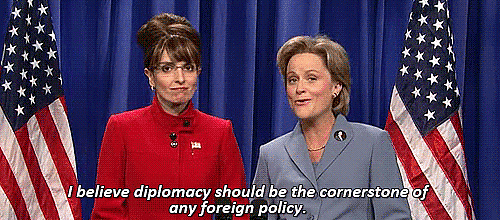 In 2008, their Sarah Palin and Hillary Clinton SNL skit made waves.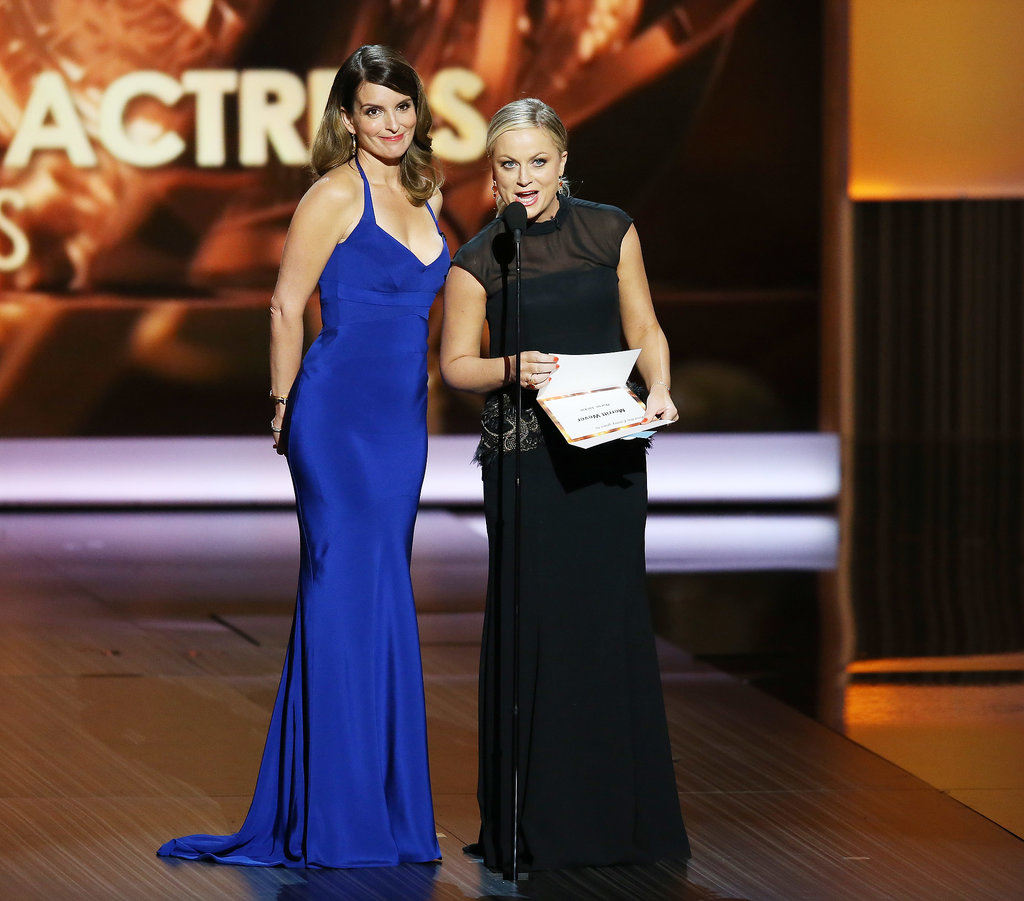 Tina Fey [14] and Amy Poehler [15] reunited in September 2013 when they presented at the Emmy Awards together.
The ladies went all-out glam for the Tribeca Film Festival premiere of Baby Mama in April 2008.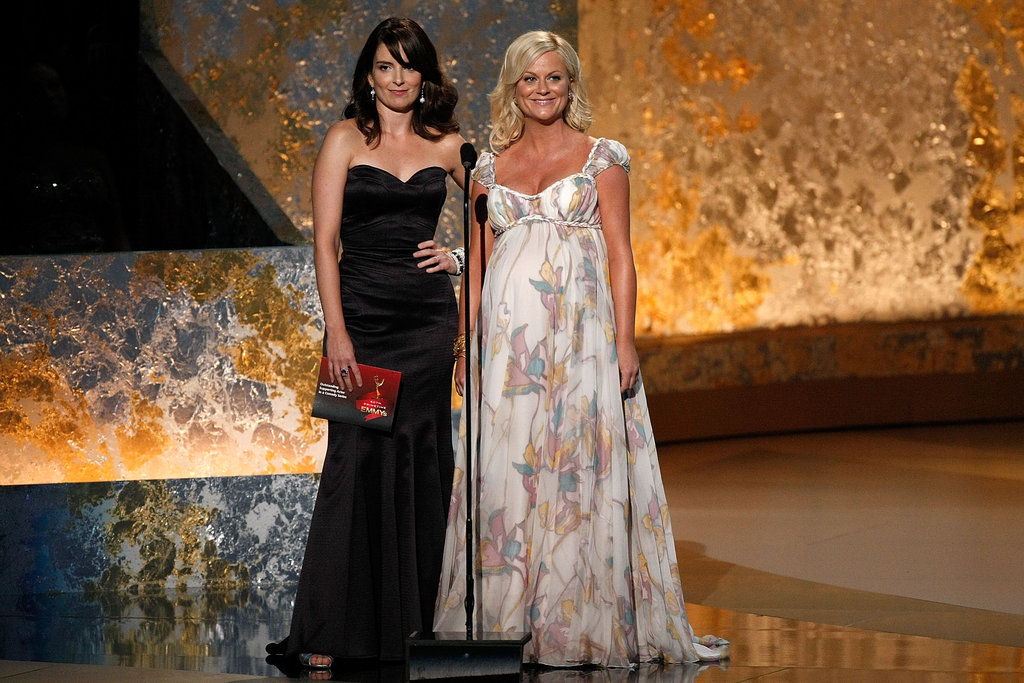 Tina and an expectant Amy took to the stage together while presenting an award at the 2008 Emmys.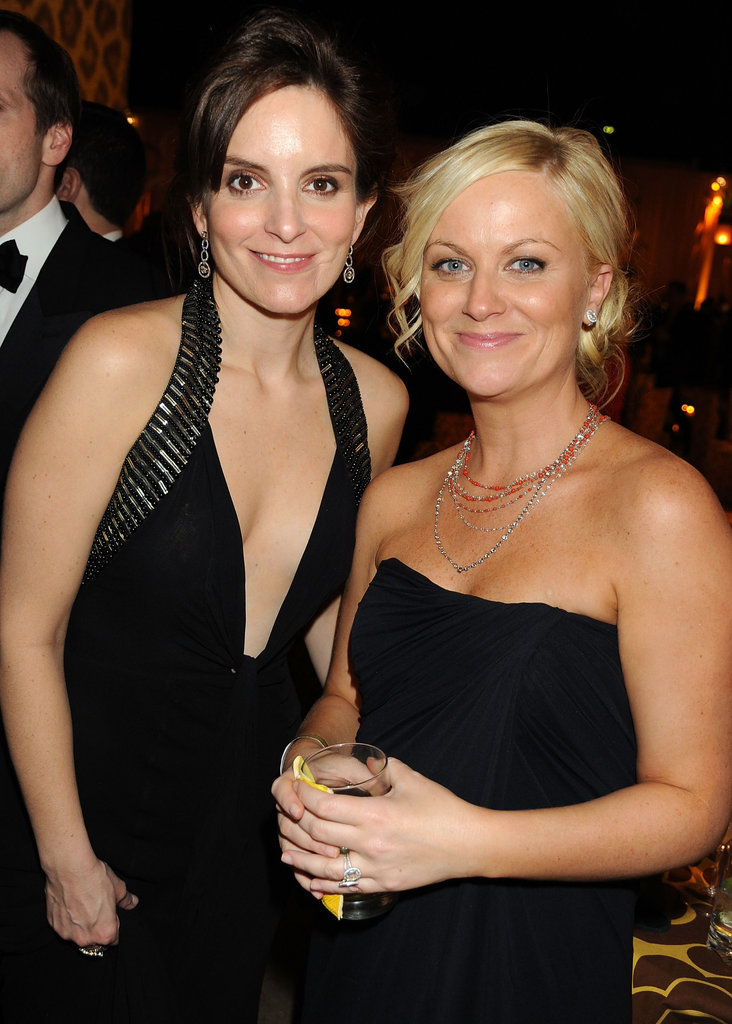 The funny ladies posed for a picture during the HBO afterparty for the 2009 Golden Globes — think they expected to host someday?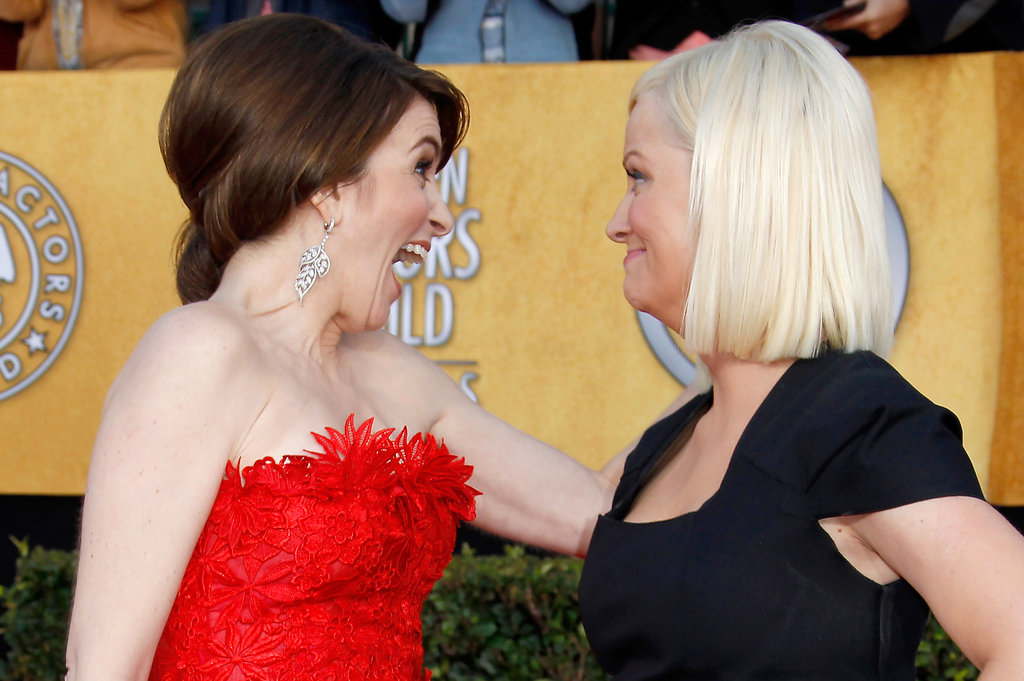 Tina and Amy made funny faces at each other on the red carpet for the 2011 Screen Actors Guild Awards.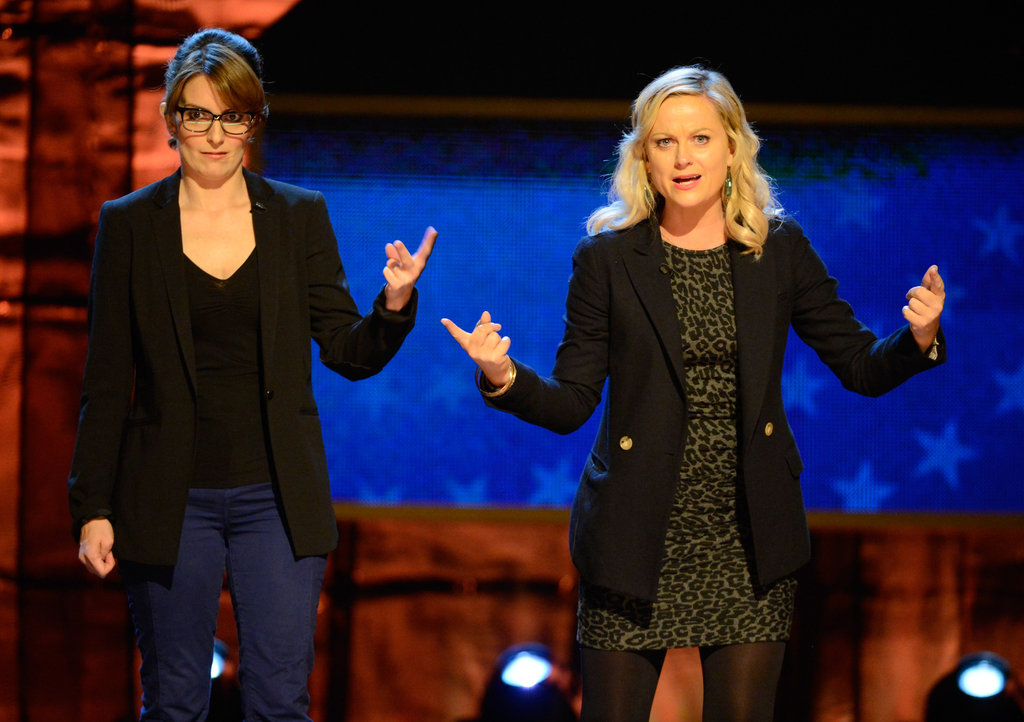 The blazer-clad BFFs joked around during Comedy Central's benefit for autism in October 2012.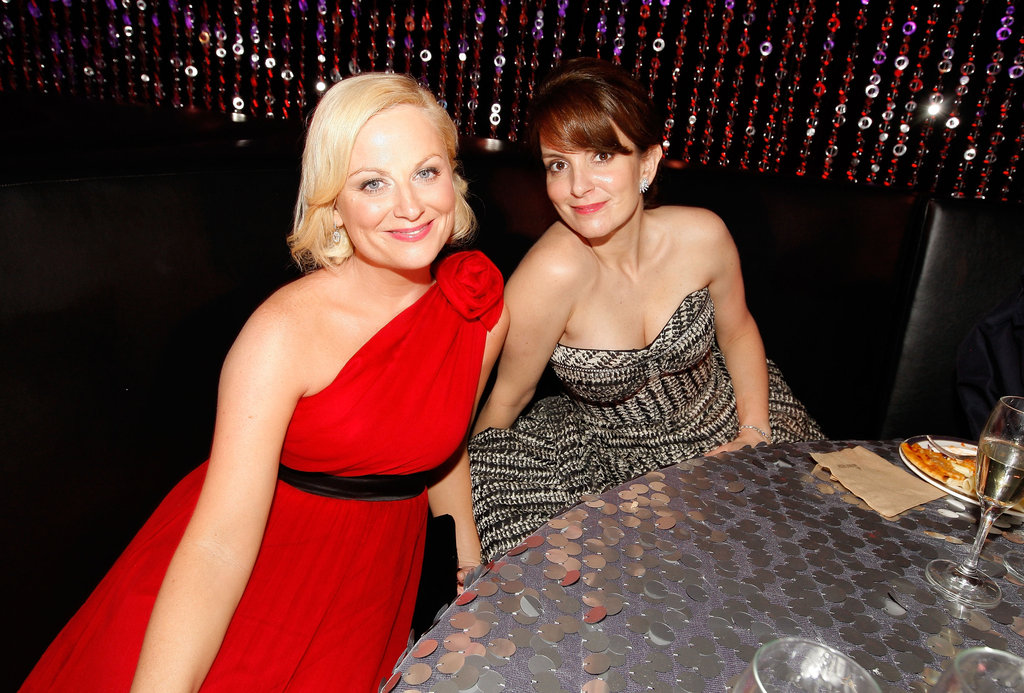 Amy and Tina sat together at a Golden Globes afterparty in 2010.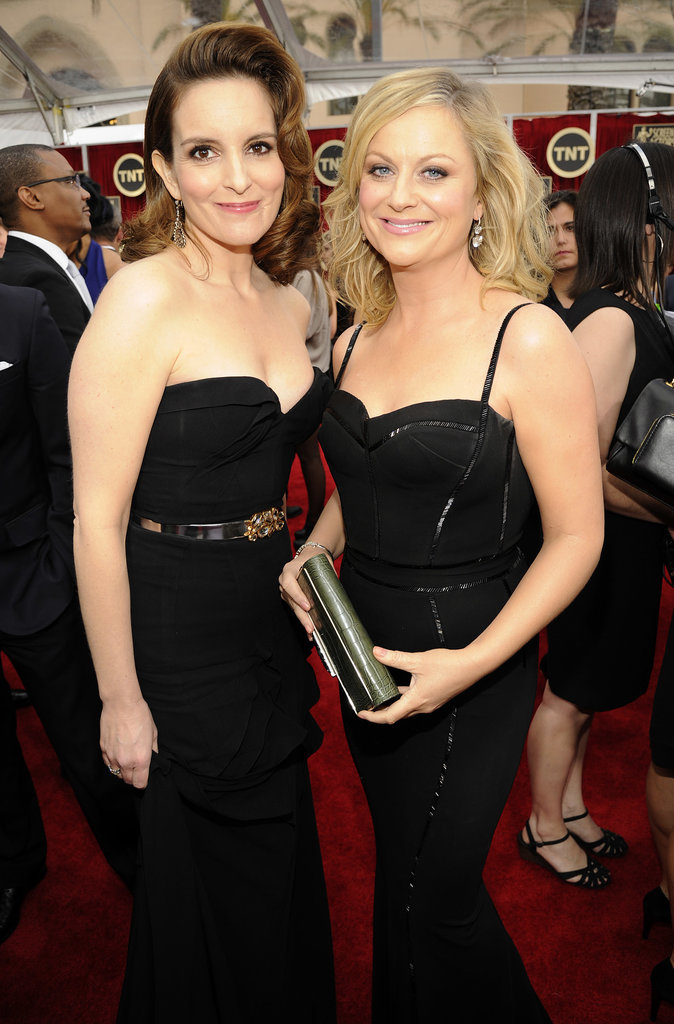 Following their Golden Globes hosting gig, Tina Fey [16] and Amy Poehler [17] walked the SAG Awards red carpet together in 2013.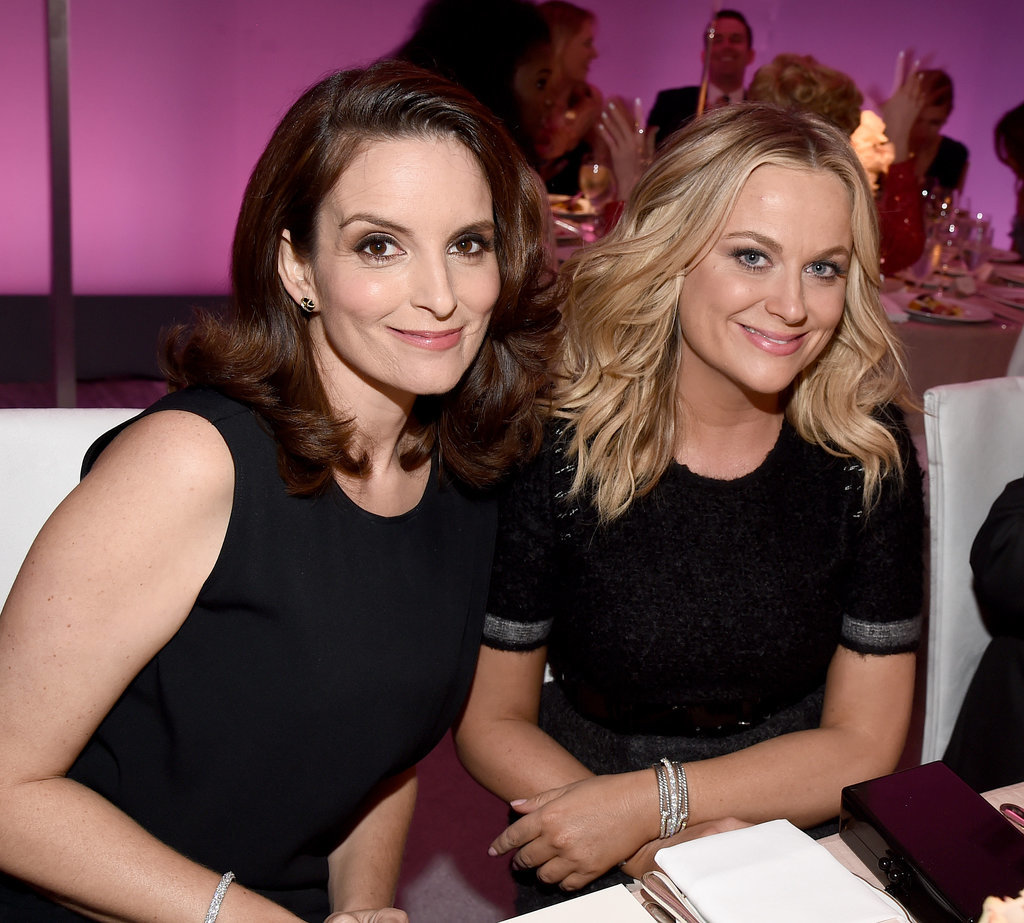 Tina and Amy linked up at ELLE's Annual Women in Hollywood event in 2014.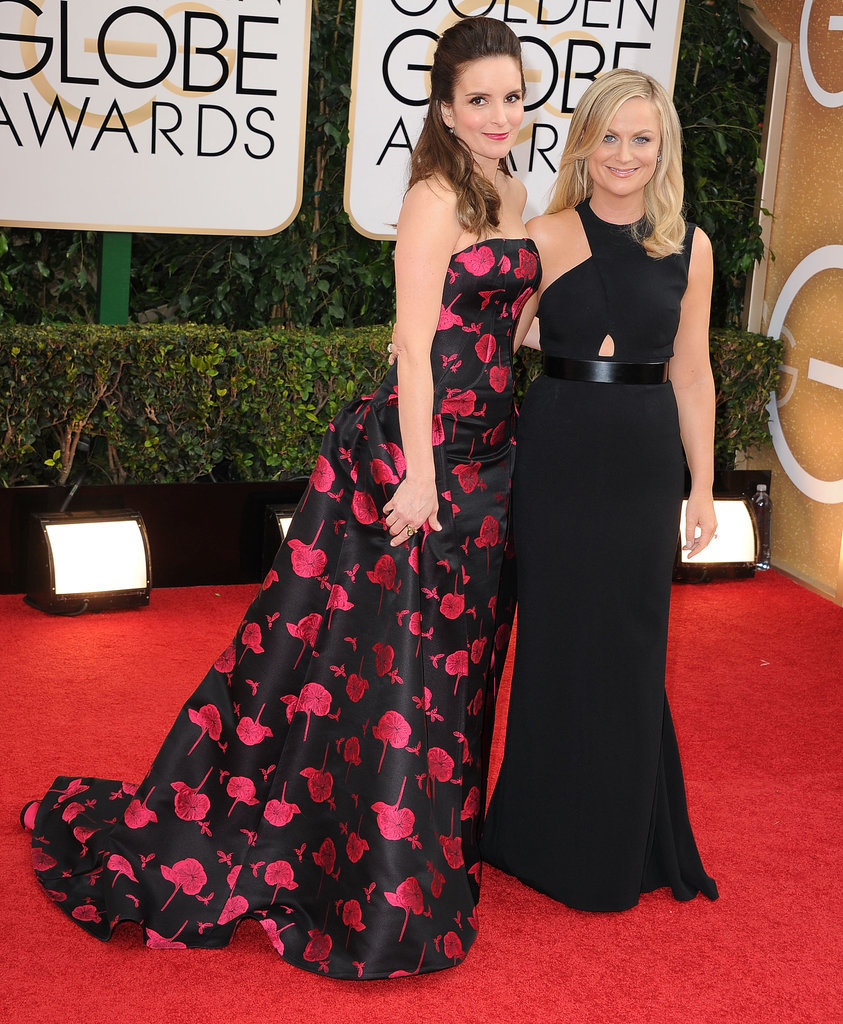 The hilarious pair hit the red carpet together before hosting the 2014 Golden Globes.