Tom Brady Rides a Park Slide With His Son | Pictures
It's Lovely Weather For a Slide Ride With Tom Brady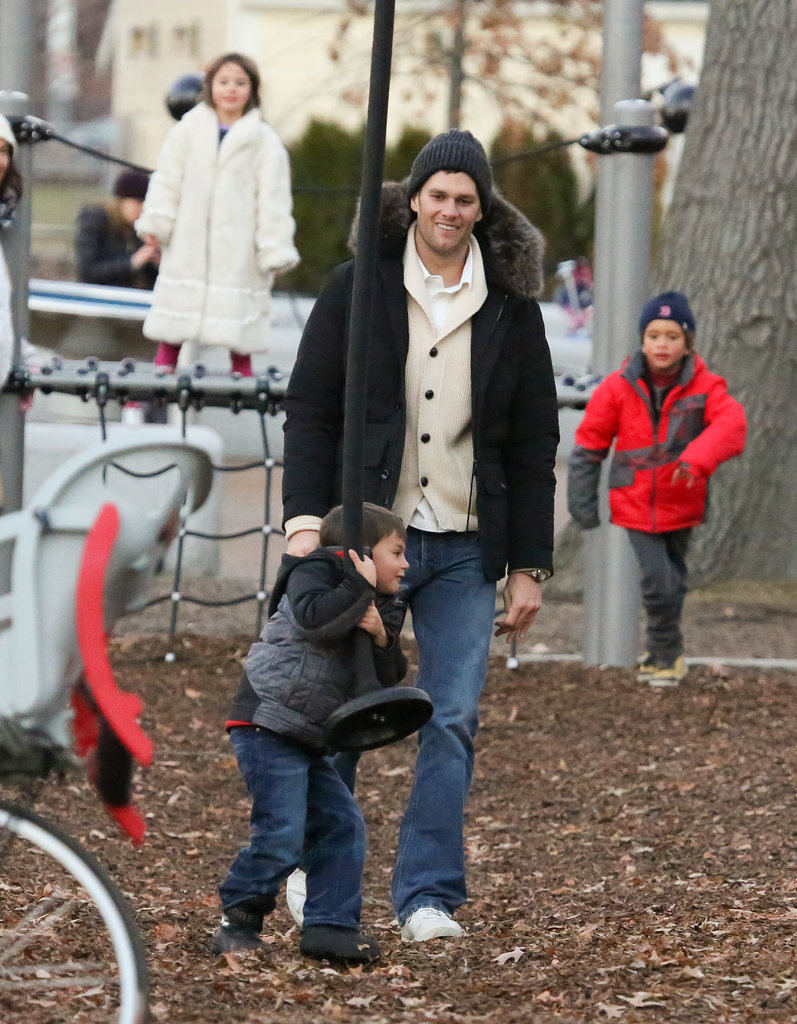 What's Your Reaction?
0
0
0
0
0
0
1
It's Lovely Weather For a Slide Ride With Tom Brady
Tom Brady is a force to be reckoned with on the football field, but he's really just a sweet kid at heart on the playground. The quarterback dad took his youngest son, Benjamin, who turned 4 this month, to a park in Boston, MA, on Saturday — and the father-son moments are nothing short of adorable. The two took a bike ride to the park on Tom's two-seater, while the family dog ran behind them. After helping Benjamin out of his seat, Tom planted an affectionate kiss on his son's head, smiling at his boy as their dog patiently waited for playtime. Tom followed behind as Benjamin climbed up a net to a tall fort. After taking in the view at the top, the athlete boarded a big blue slide and took a ride down to the playground.
Meanwhile, Gisele Bündchen made a casual solo outing in Boston just a couple days after the family swung into Christmas with a group trip to the park. The family has struck a good life-work balance this holiday season, with Gisele becoming the new face of Pantene in North America and Tom hitting the field with the New England Patriots last Sunday. The quarterback's skills have earned him a spot on the NFL's 2013 Pro Bowl team. Scroll down to see the cute pictures!
Latest