Tom Cruise and Emily Blunt Shoot All You Need Is Kill
Tom Cruise and Emily Blunt Get Friendly — and Down to Business — on Set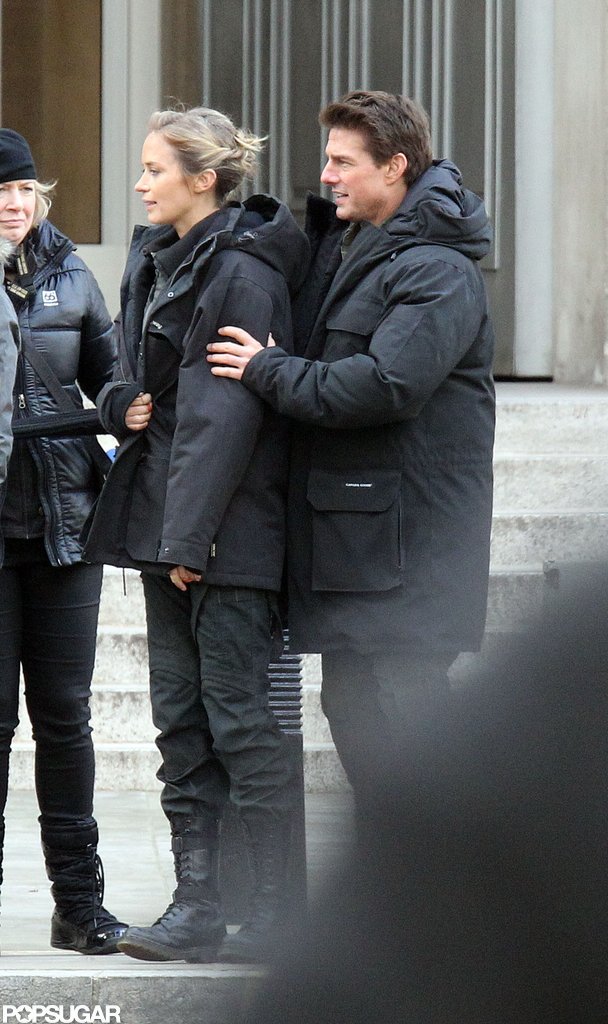 What's Your Reaction?
0
0
0
0
0
0
1
Tom Cruise and Emily Blunt Get Friendly — and Down to Business — on Set
Tom Cruise and Emily Blunt tried to stay warm together Saturday on the London set of All You Need Is Kill. Despite filming some rather violent-looking scenes, it appeared as though Tom and Emily are quite close when the cameras aren't rolling — Tom placed an affectionate hand on Emily's shoulder, and the duo laughed while chatting with the crew. Both Tom and Emily have dedicated the last few months to the Doug Liman-directed project. Back in November, Tom was solo to work on an All You Need Is Kill shoot in Trafalgar Square. They've had some time away from set, though. Tom and Emily have hit the town in London for dinners, and at least once, went clubbing at The Box with their mutual pal Matt Damon.
Latest