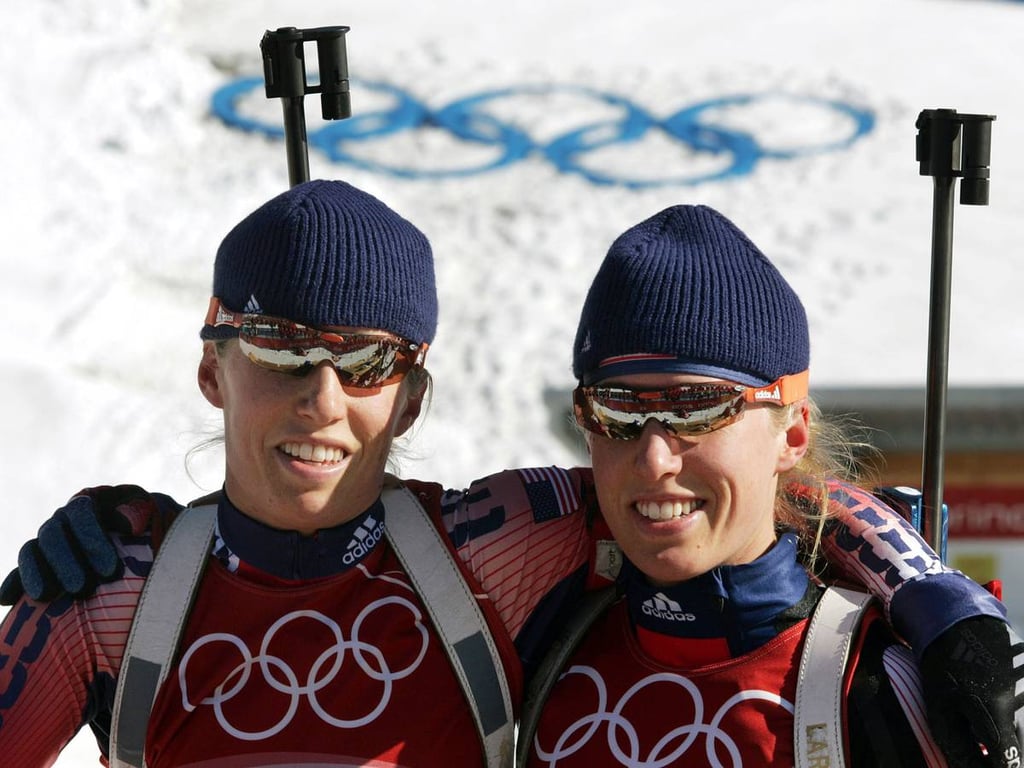 Source: Facebook user Twin Biathletes [1]
Twin sisters Tracy and Lanny Barnes are Olympic biathletes, and this week, Tracy brought sisterly love to a whole new level when she offered her Sochi 2014 spot to Lanny. The 32-year-old pair from Durango, CO, have been part of the US biathlon team since 2004, and they've trained together for 15 years. They were part of the Olympic teams in 2006 and 2010, but during last weekend's qualifying races, Lanny became ill, forcing her to miss three of the final four races in Italy. Five women, including Tracy, were picked to go to Sochi, but Tracy chose to give up her spot to the next athlete in line: Lanny.
Opening up about her decision, Tracy said [2], "The Olympics are about more than just winning gold or even competing. They are about friendship, cooperation, sacrifice, and a whole host of other things. Lanny is my best friend and my teammate. I see how hard she works on a daily basis, so I know firsthand that she is deserving of a spot on the Olympic team. If I can be the one to give her that opportunity, then that is an honor and a sacrifice that I am willing to make." Watch their CNN interview below to see how Lanny reacted to Tracy's offer.