Turn A Boring Corner into A Reading Nook
I love to read so I decided to turn an unused corner of my bedroom into a reading nook where I can curl up and get lost in the pages of a good book.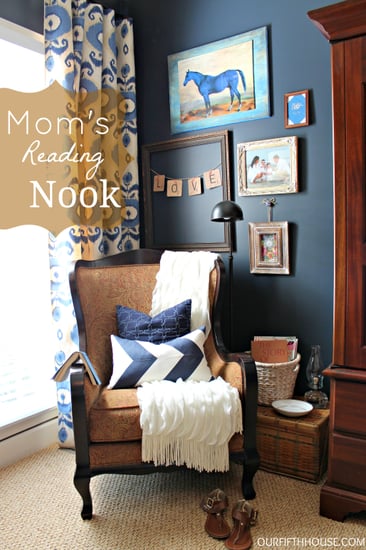 Now all this momma needs to do is find the time.....the peace......and the quiet.  That sounds easy enough right?  
For more details visit Our Fifth House.