Turning a Skirt into a Lamp Shade
My daughter outgrew her gold sequined skirt which obviously made me want to cry.  The thought of giving it away or storing it with all the other childhood keepsakes was just too sad for this momma.  So instead I turned her outgrown skirt into a lamp shade.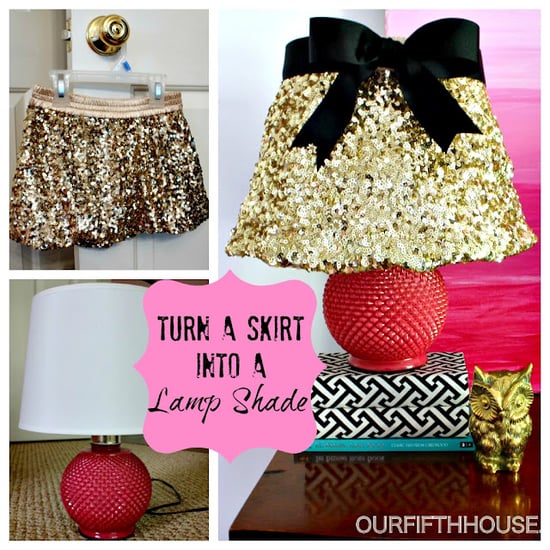 I can't even call this a diy project; it was so easy.  It's so pretty the way it bouces light around her room during the day, and at night it's the perfect amount of shimmer for a little girl's room.  You'll find more details here at Our Fifth House.