Ukraine Protests 2014 | Pictures
You Can't Ignore These Frightening Photos From the Kiev Protests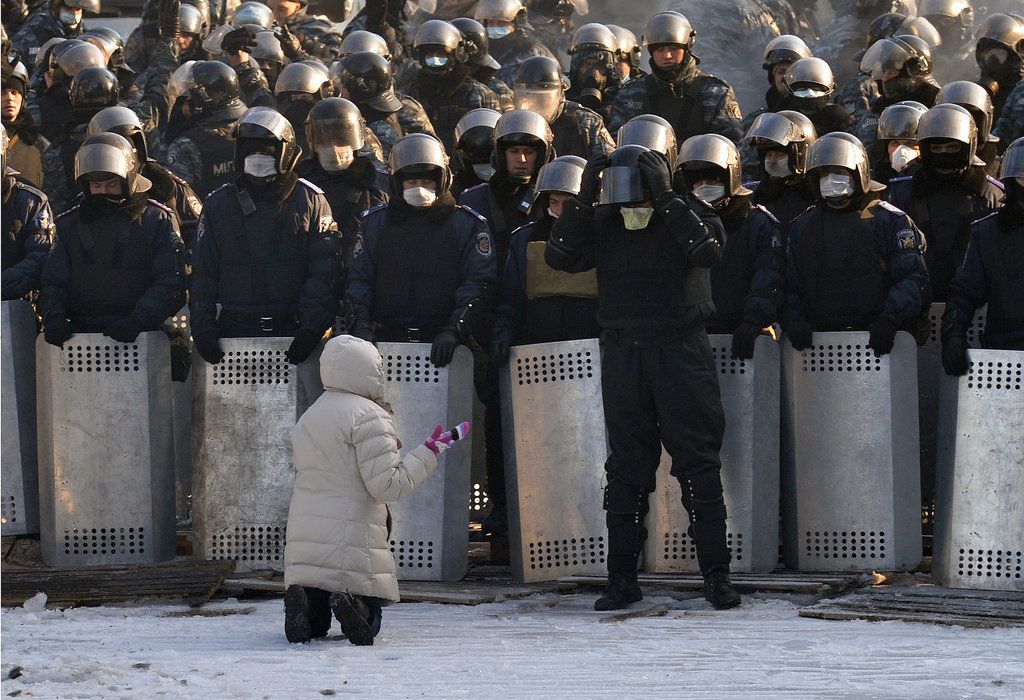 What's Your Reaction?
0
0
0
0
0
0
1
You Can't Ignore These Frightening Photos From the Kiev Protests
Protests have been taking place in Ukraine for nearly two months now, but as clashes in the country's capital, Kiev, grow increasingly violent, the issue is gaining even more international attention. Shocking pictures from this week's events show the antigovernment protesters facing a wall of policemen, standing on top of burning barricades that surround an expanding protest camp. It all looks like something out of the postapocalyptic world of The Hunger Games. So what, exactly, are they fighting for? The protesters are calling for the removal of President Viktor Yanukovych, who's been in office since 2010. This past November, he pulled away from a partnership with the European Union, which implied that he'd rather align with Russia, and the people weren't too happy about it. As confrontations continue, take a look at some of the most startling pictures to see why Kiev is in the news.
Latest