The home of Ukraine's toppled president has become a public attraction. Following the ousting of Viktor Yanukovych [1] last Saturday, the leader fled Kiev, and thousands of people flocked to his mysterious, opulent estate to see what he's been hiding. Known as Mezhyhirya, the president's compound features multiple mansions, expansive lawns, a tennis court, a golf course, a giant galleon ship, and fine furnishings that have the public gawking. Why? For years, Yanukovych kept quiet about his residence, insisting that he lived modestly [2] on a small plot of land.
Journalists eventually discovered the truth behind his secret residence, and once the leader fled, the gates were opened to the public while antigovernment protesters stood guard to keep order and make sure no one stole anything or damaged the property. As if it were a museum, thousands of people lined up to view the estate, and activists snapped pictures of some over-the-top accents inside what some are deeming a guesthouse. Get a glimpse below.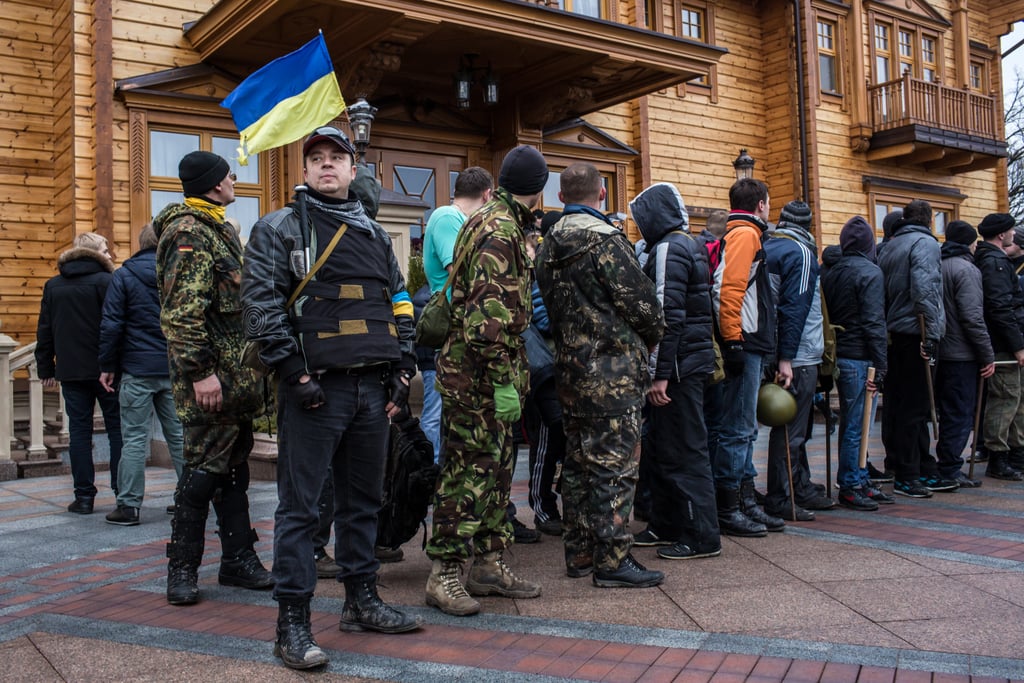 Members of the public lined up outside a house on the estate.
An antigovernment protester held up a bottle of liquor for people to photograph from the outside.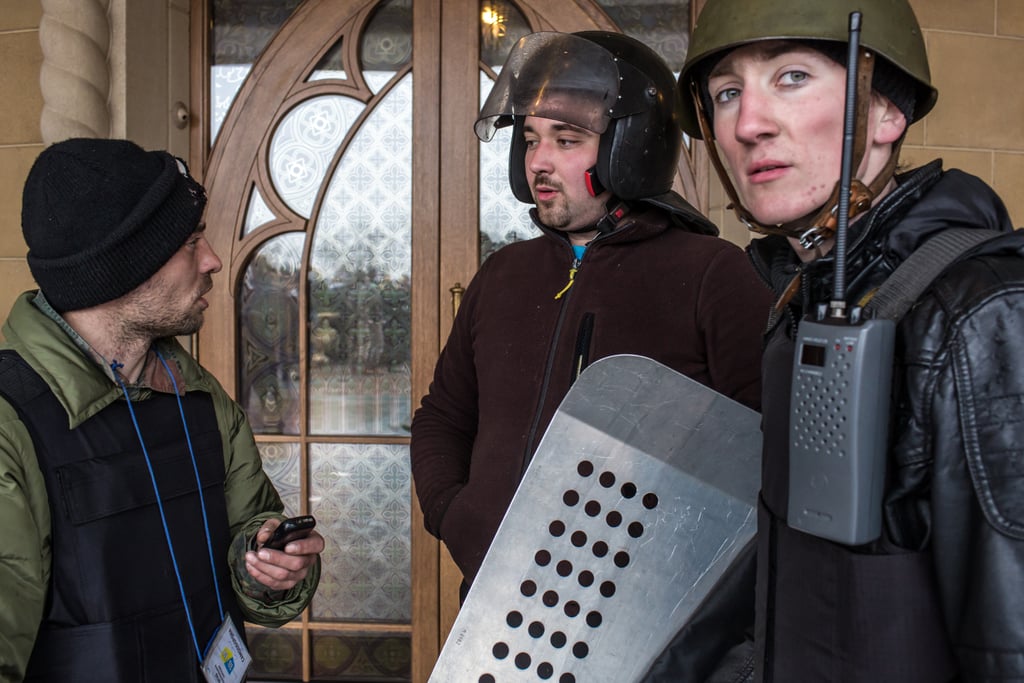 Antigovernment protesters guarded the entrances to the house.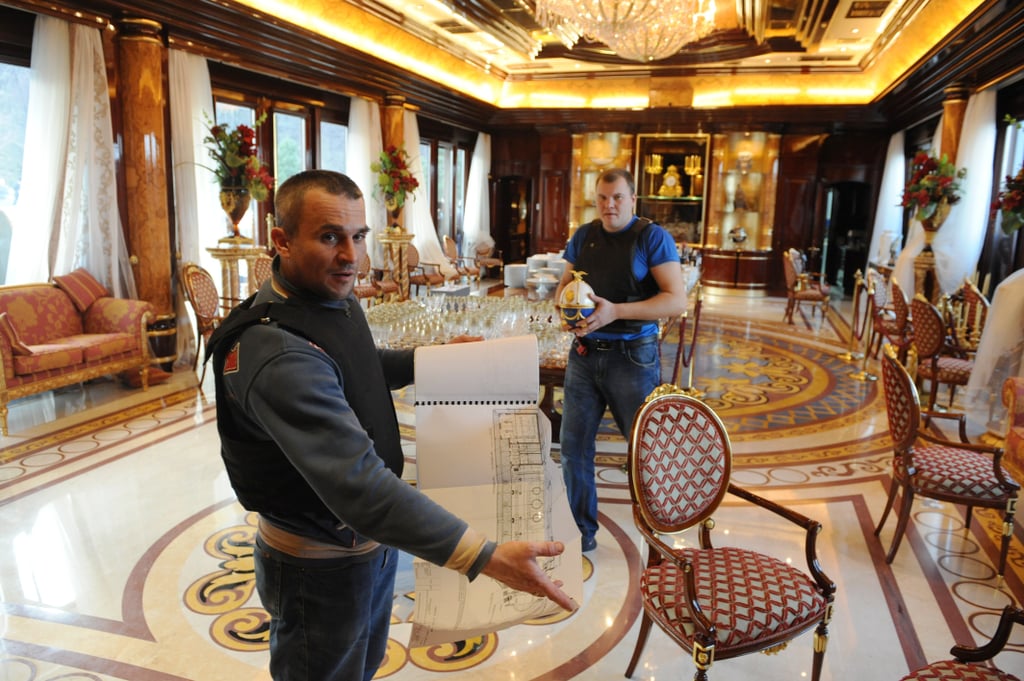 Inside, a protester showed off the plans for the grounds.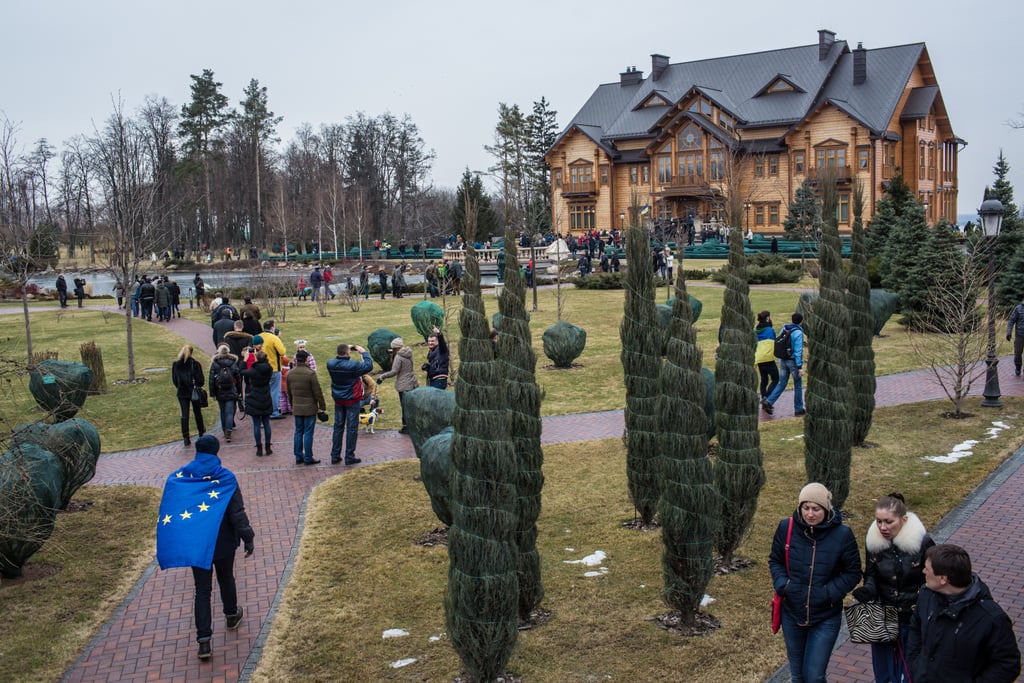 Thousands of people headed to President Viktor Yanukovych's Mezhyhirya estate after it was abandoned by security.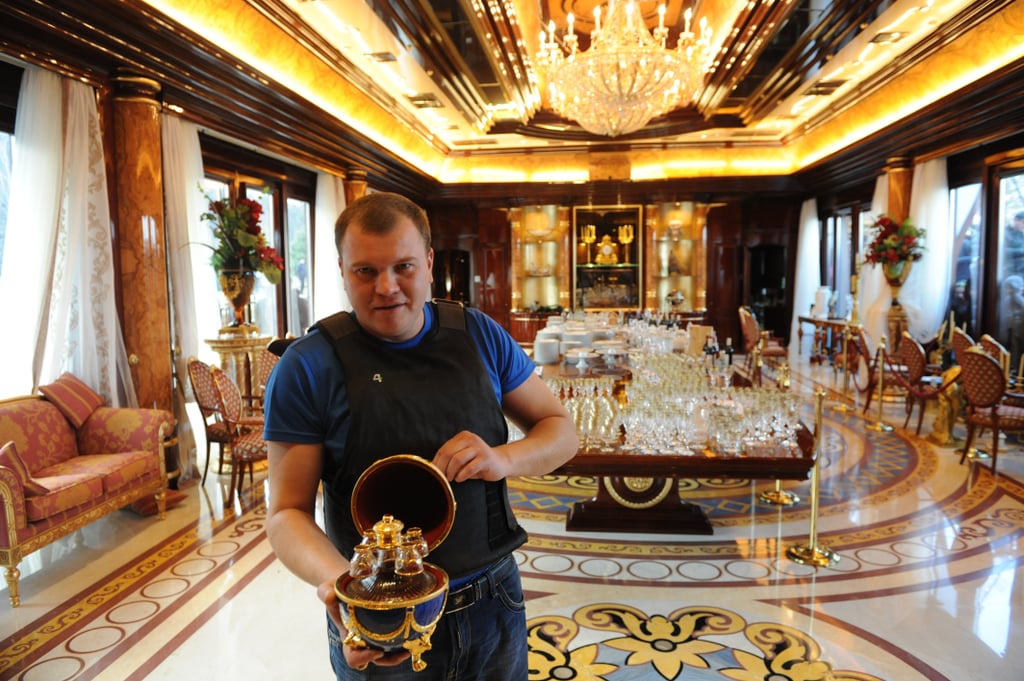 Another protester held up one of the ornate pieces inside the house.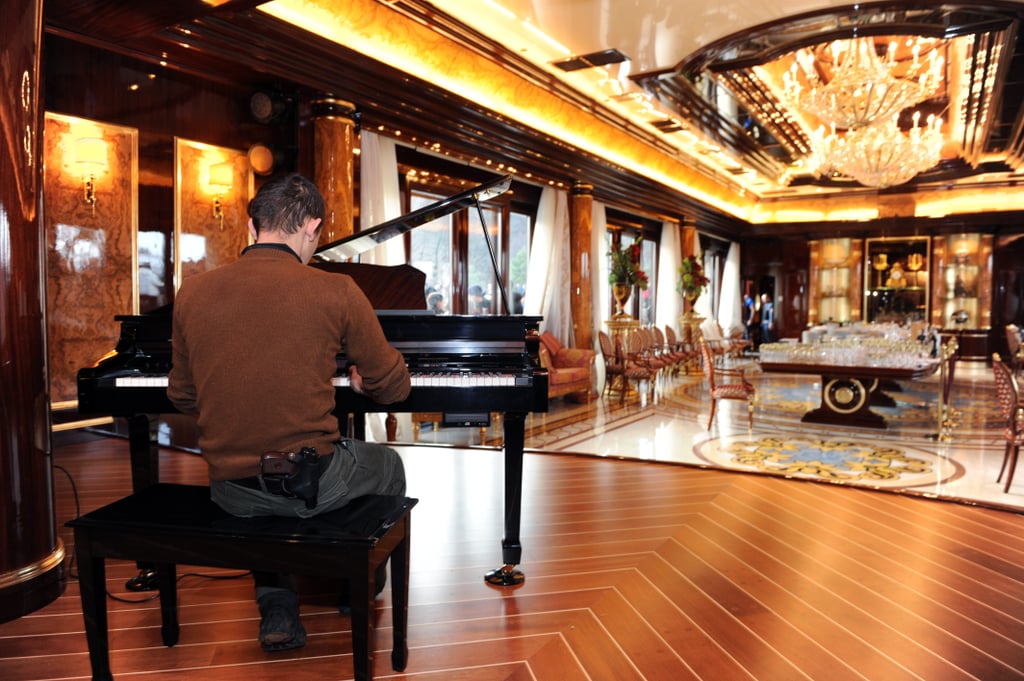 Meanwhile, a protester played the piano.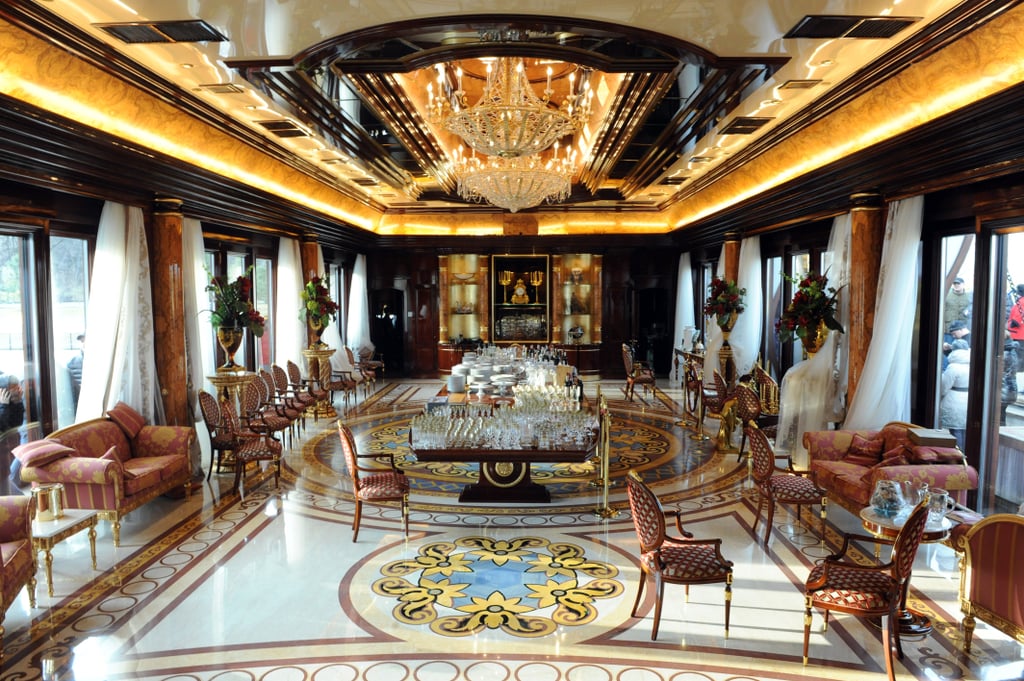 Giant chandeliers and ornate details were seen in the house.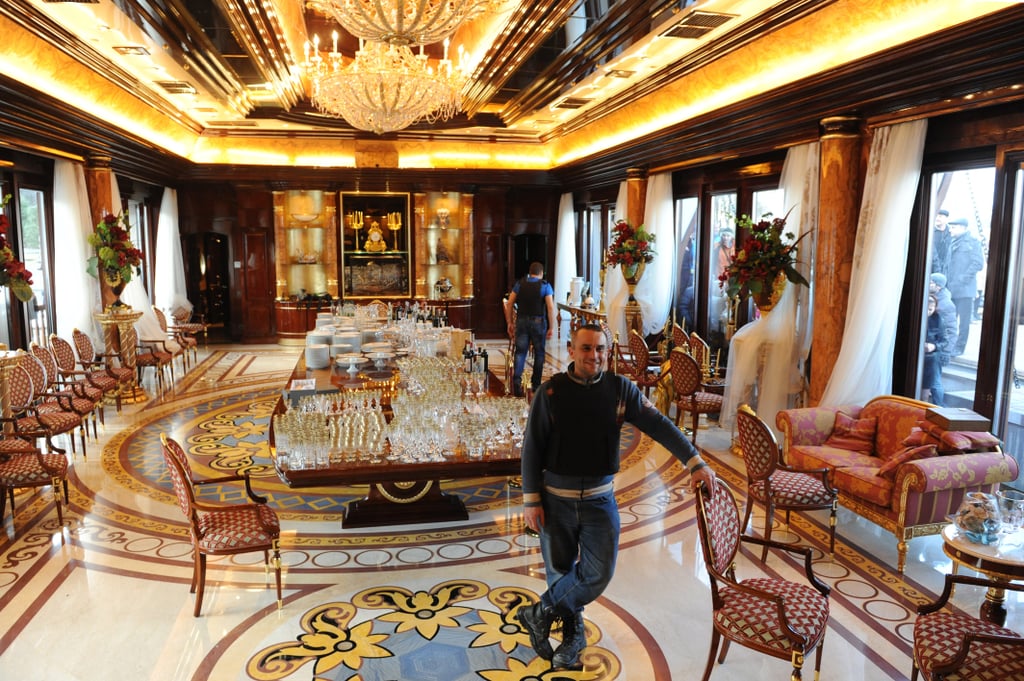 A protester posed for a photo inside the estate.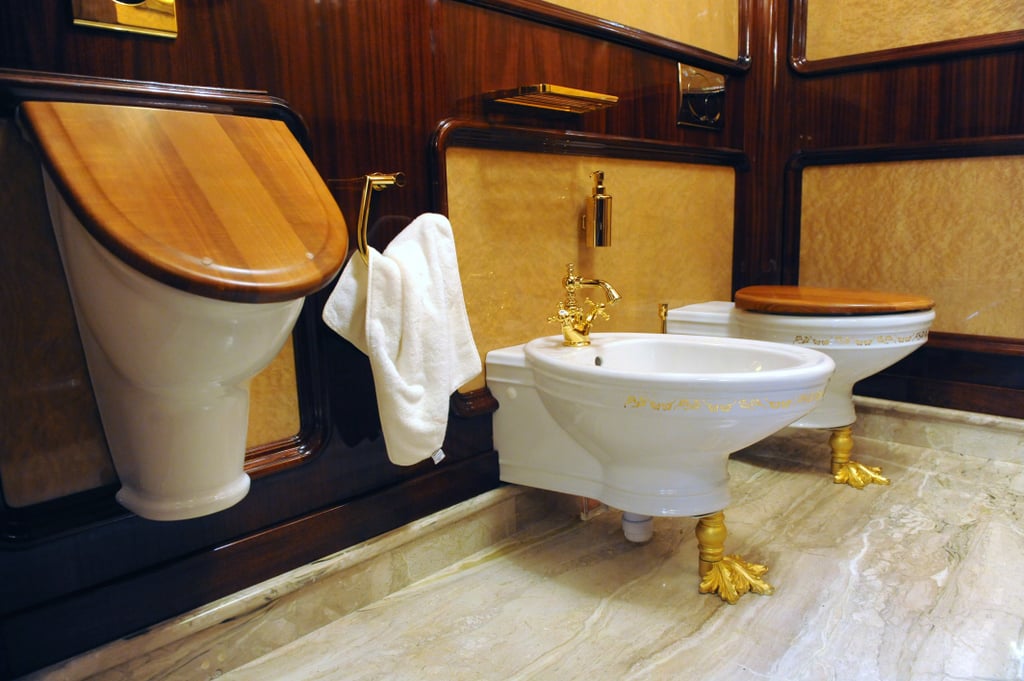 One of the estate's bathrooms features gold-accented toilets.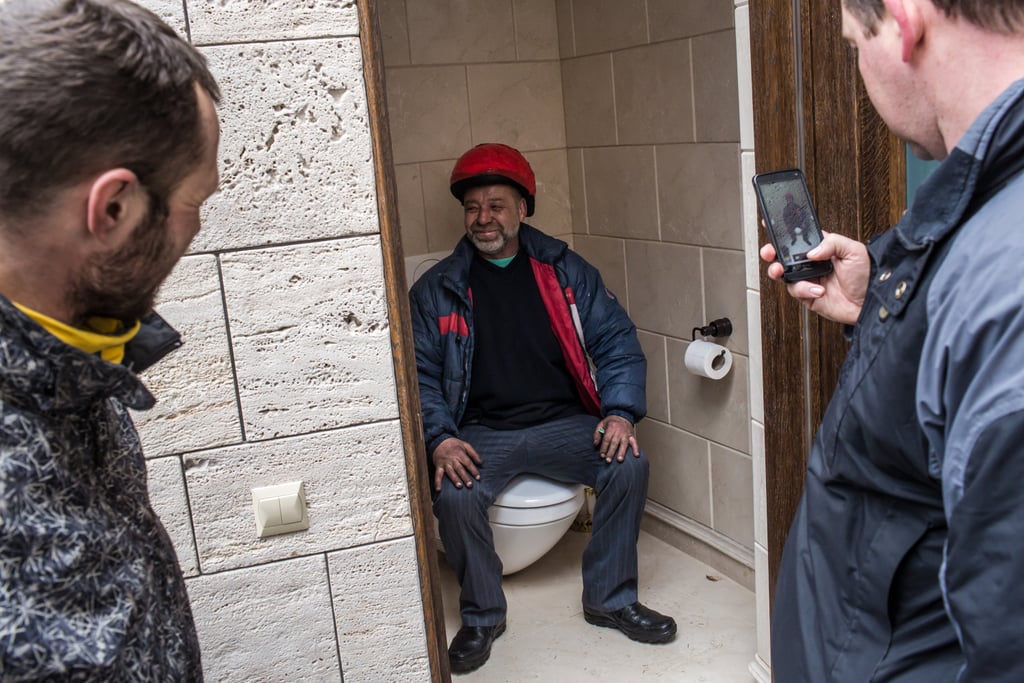 A man posed for a picture on one of the toilets at the estate.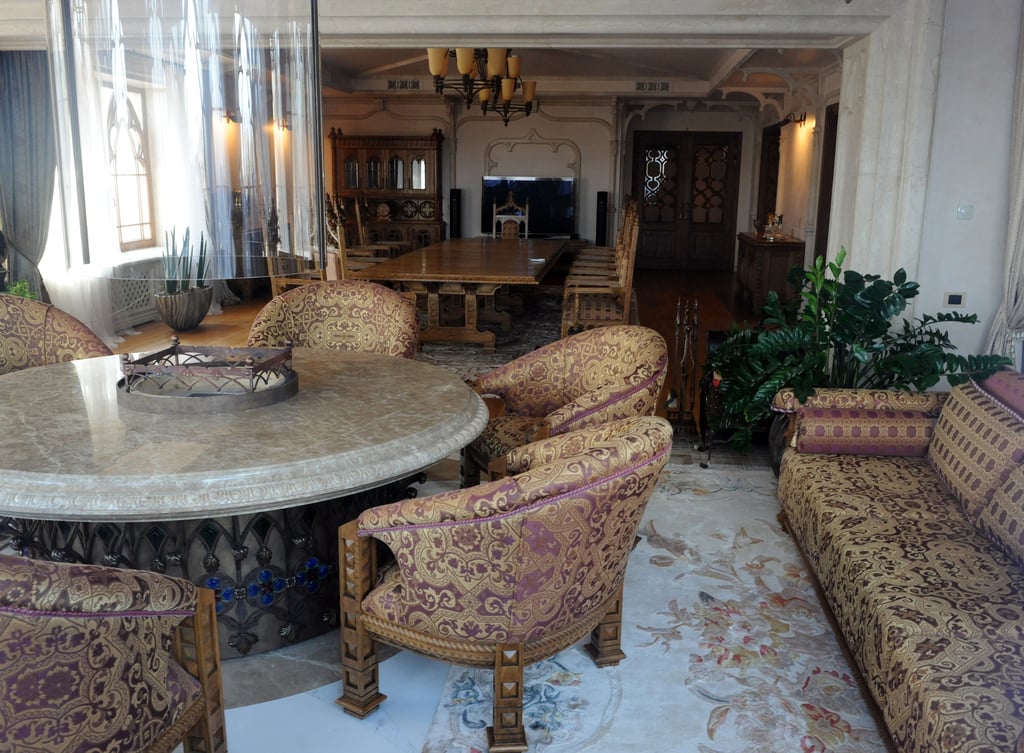 Pictures offered a glimpse inside one of the living areas.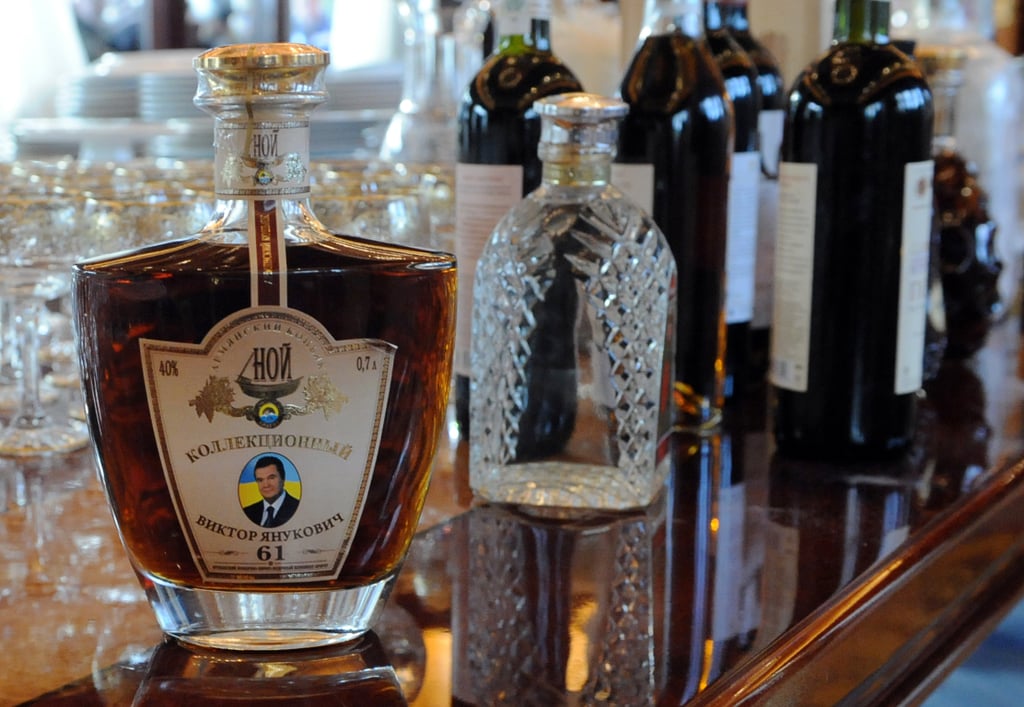 Yanukovych's image adorned one of the bottles.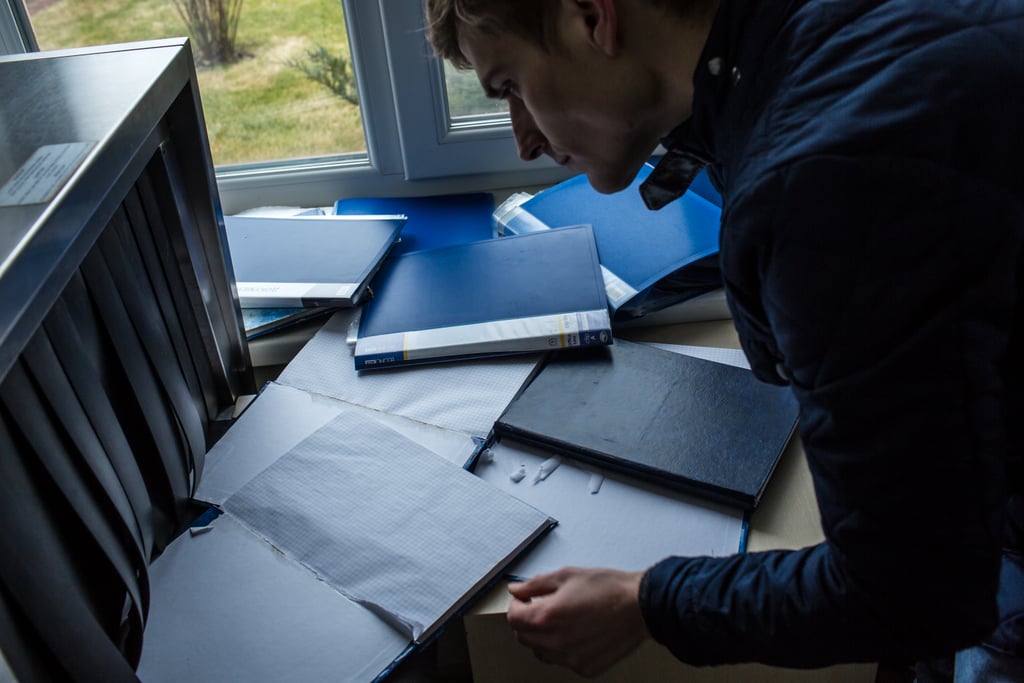 A man looked through record books in one of the security booths on the estate.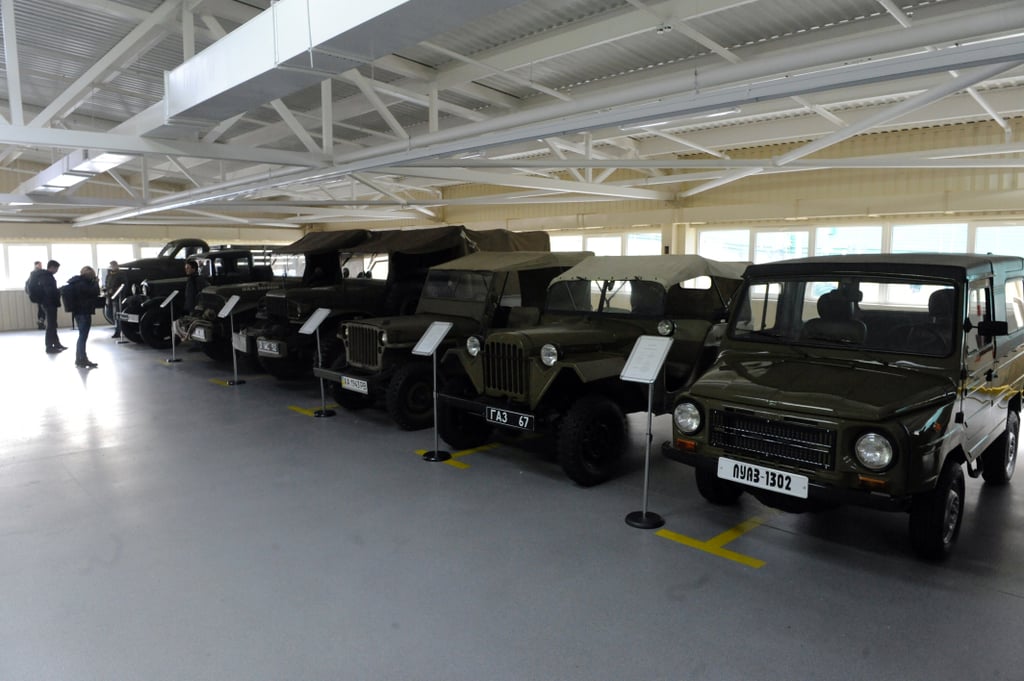 People checked out the president's car collection.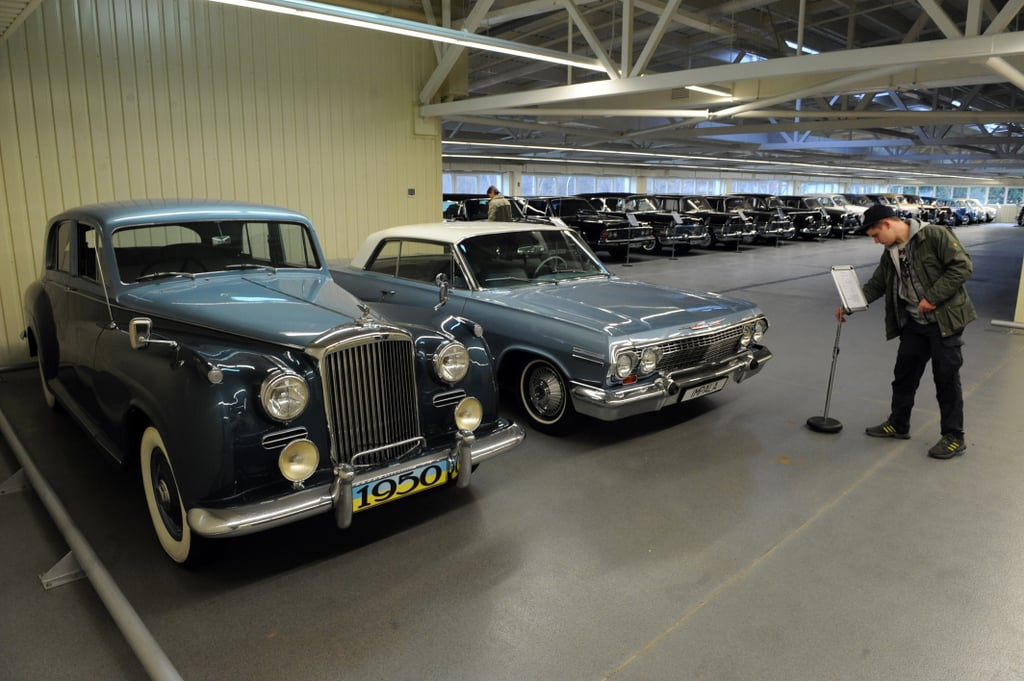 Vintage cars lined a giant garage.
Several motorcycles sat beside the vintage car collection.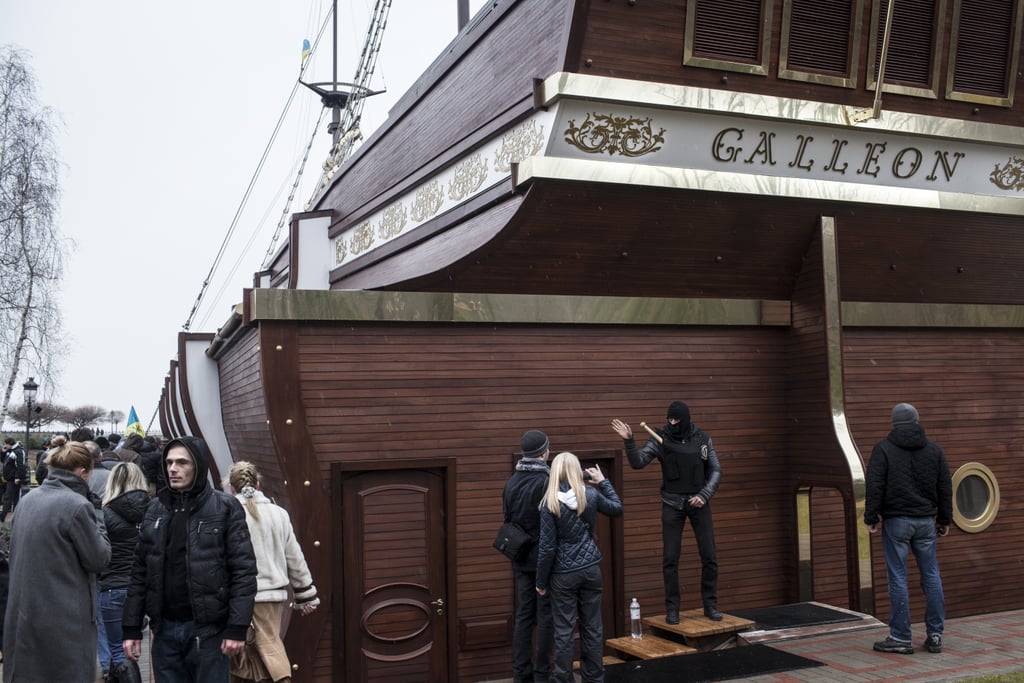 A replica galleon sat on a waterway at the compound.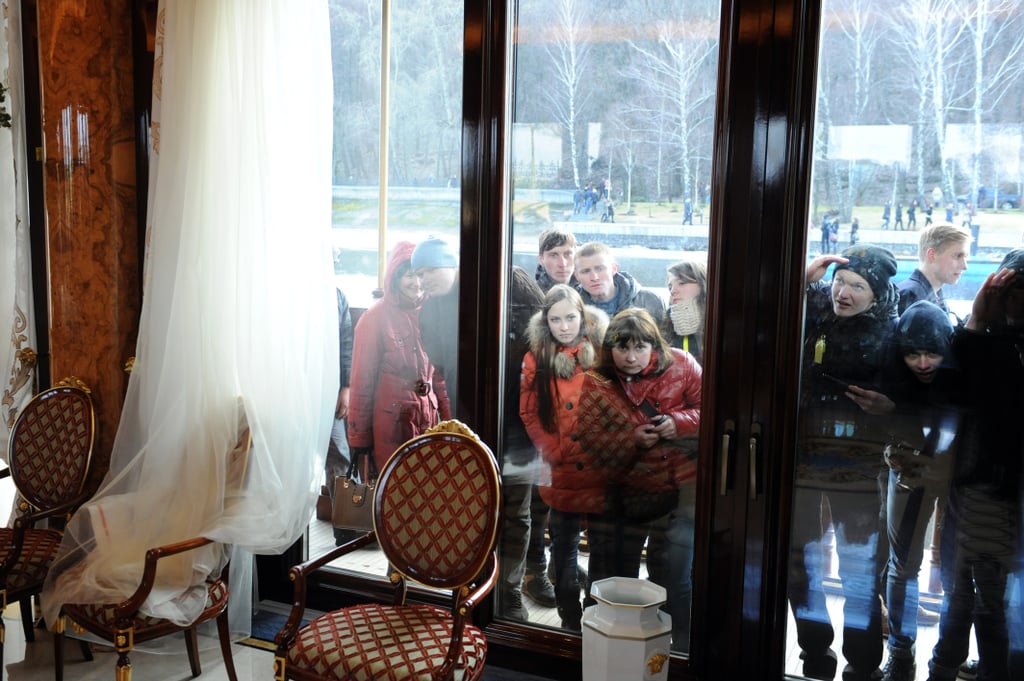 Members of the public looked through the house's windows to see inside.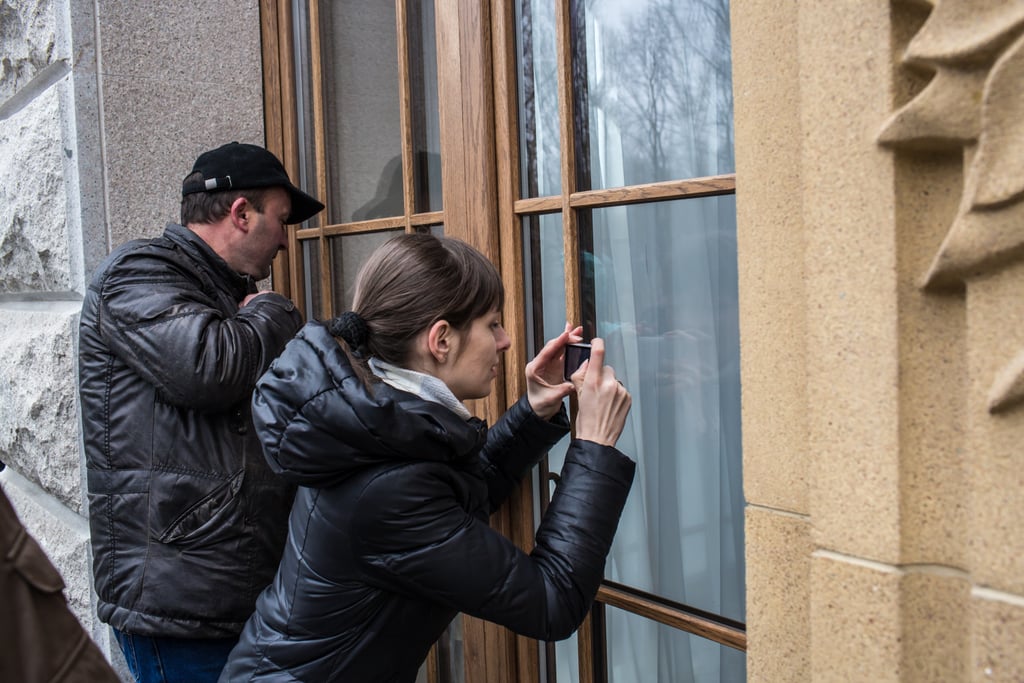 Visitors snapped pictures of the Mezhyhirya estate after it was abandoned by security.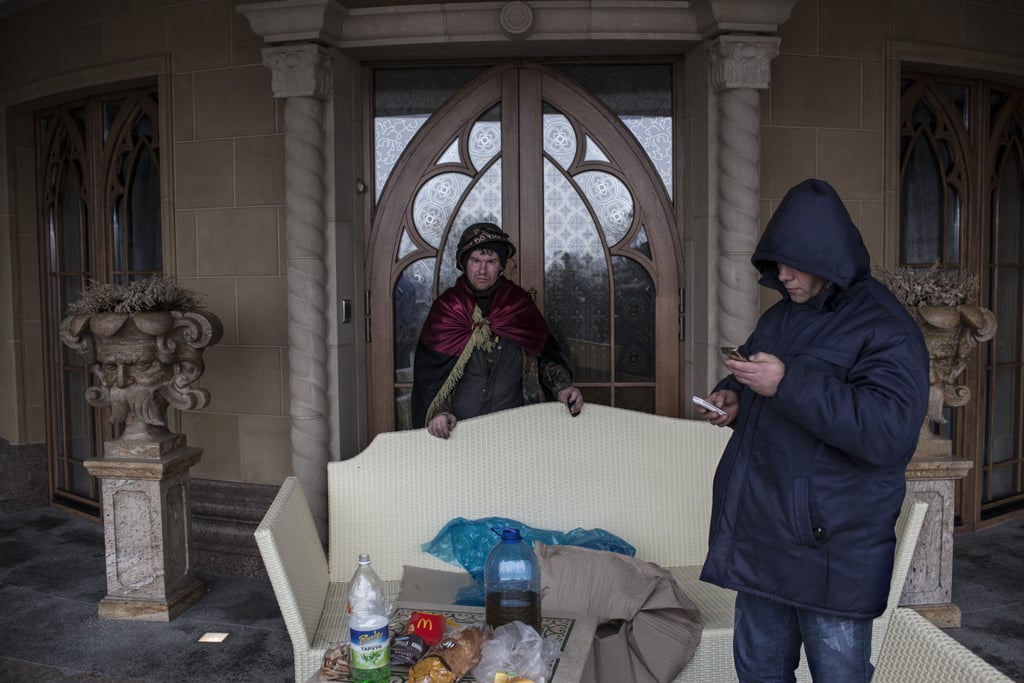 Antigovernment protesters stood guard outside the mansion's entrance.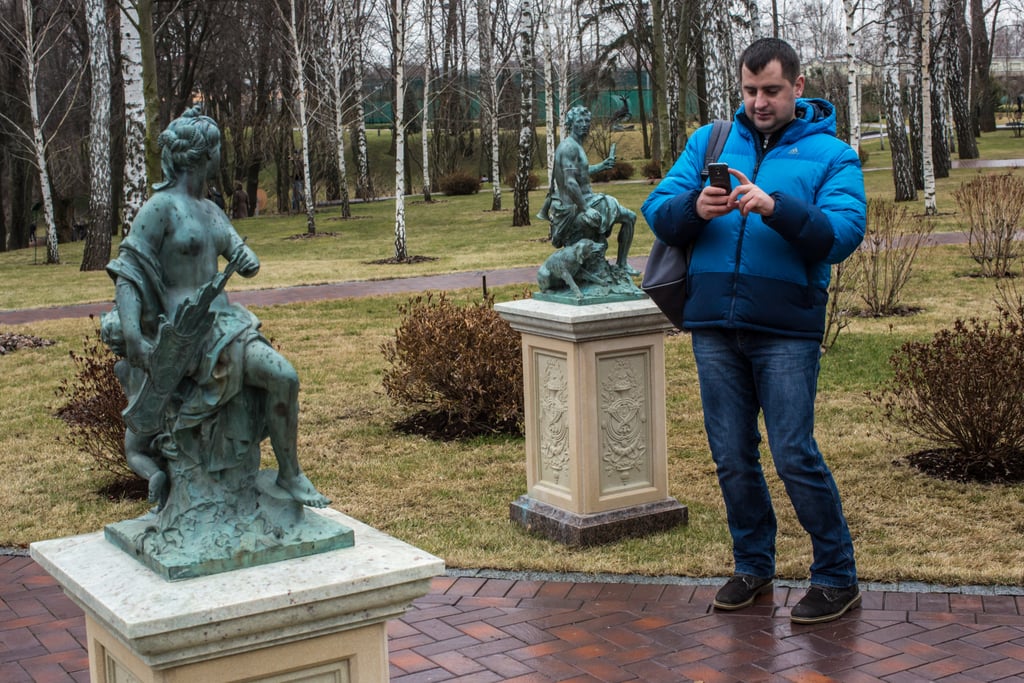 A man was seen photographing a statue on the estate.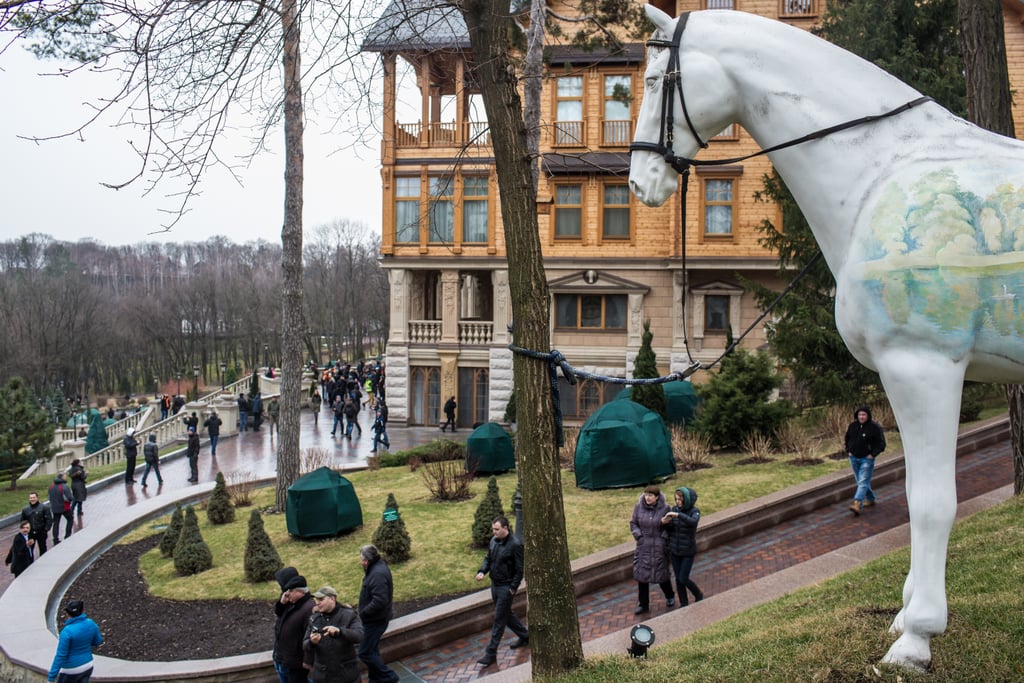 People wandered around the property taking pictures.