It's an exciting time of year right now, with the Olympics in full swing and the arrival of Valentine's Day! The world is jam-packed with love right now, with the love-locked bridges of Paris, France, the incredible mass wedding [1] ceremony in South Korea, and adorable Valentines for penguins right here in the United States. But with the Winter love comes intimidating Winter weather, including devastating floods in the United Kingdom and the relentless snow storms on the East Coast. Keep scrolling for more pictures from around the world this week.
Love Lockdown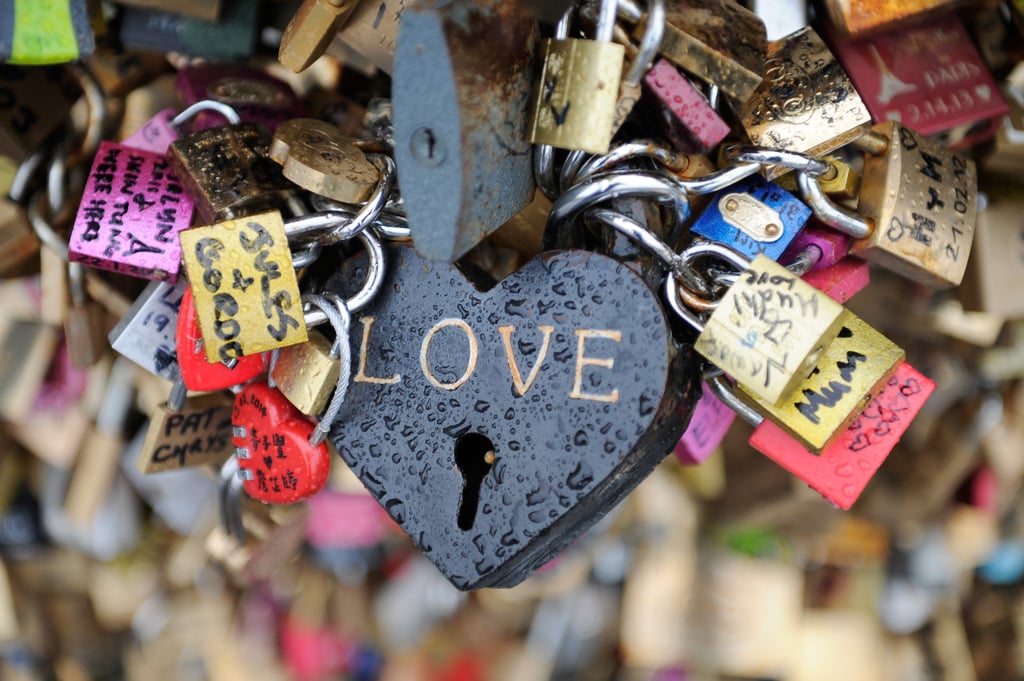 A view of the Pont Des Arts on Valentine's Day in Paris, France.
Sky High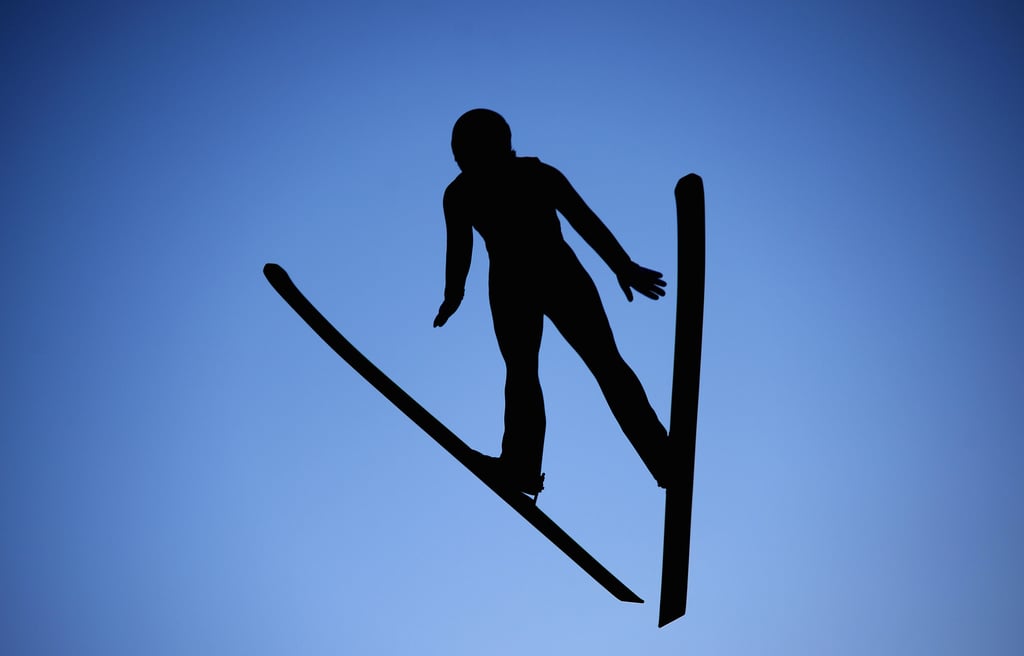 An Olympic skier rocketed into the air at the 2014 Olympics in Sochi.
Blue Skies
A worker perches on the Christ the Redeemer statue during a ceremony blessing the workers by the Archbishop of Rio de Janeiro.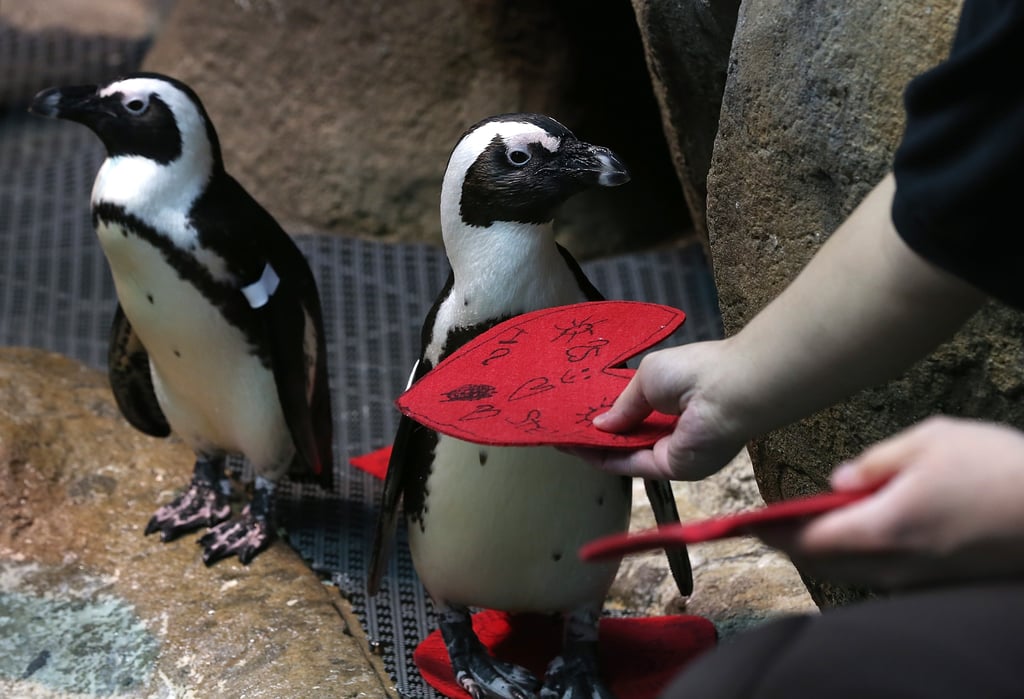 A biologist gives an African Penguin a Valentine's Day card at the California Academy of Sciences in San Francisco, California.
Wedding Bells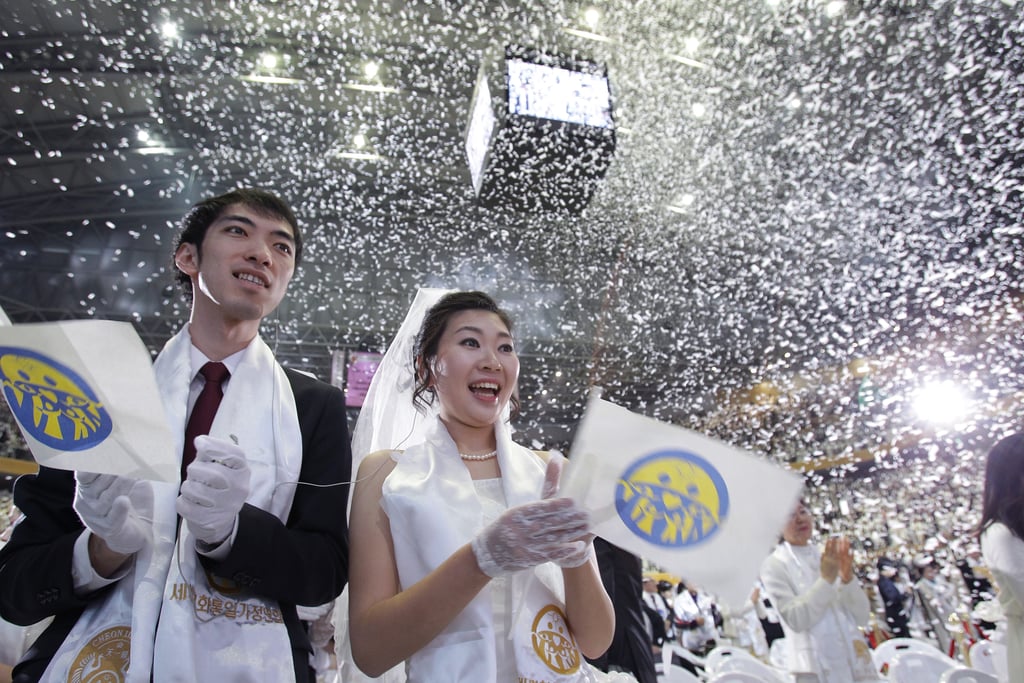 Couples take part in a mass wedding [2] ceremony at Cheongshim Peace World Center in South Korea.
Floating Lights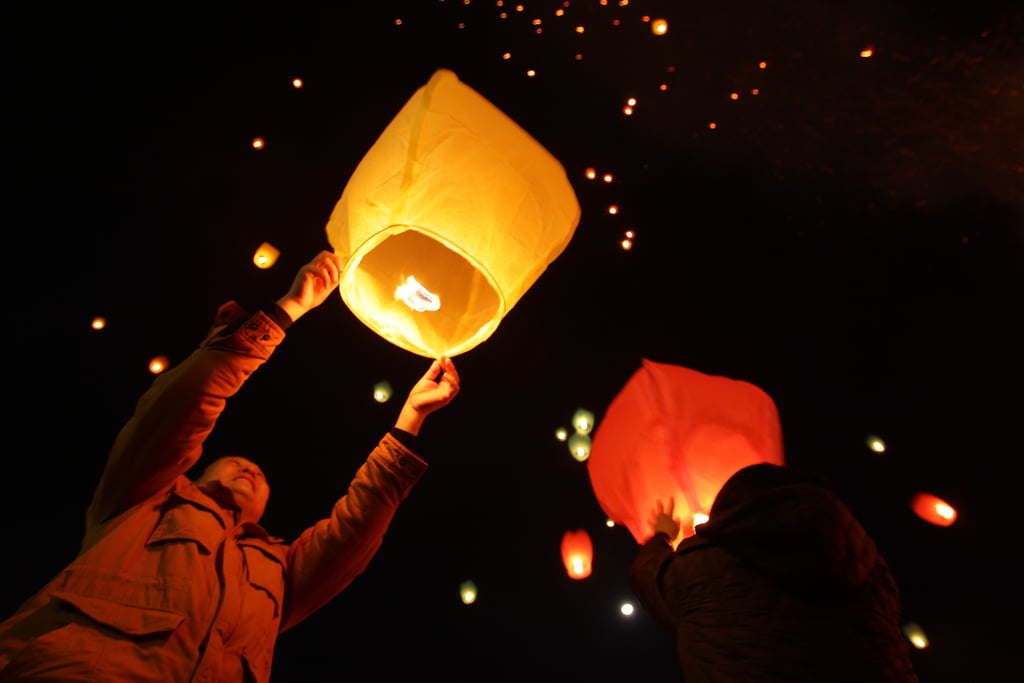 Citizens release paper hot air balloons for good luck during Jwibulnoli, a South Korean folk game.
Coastal Storms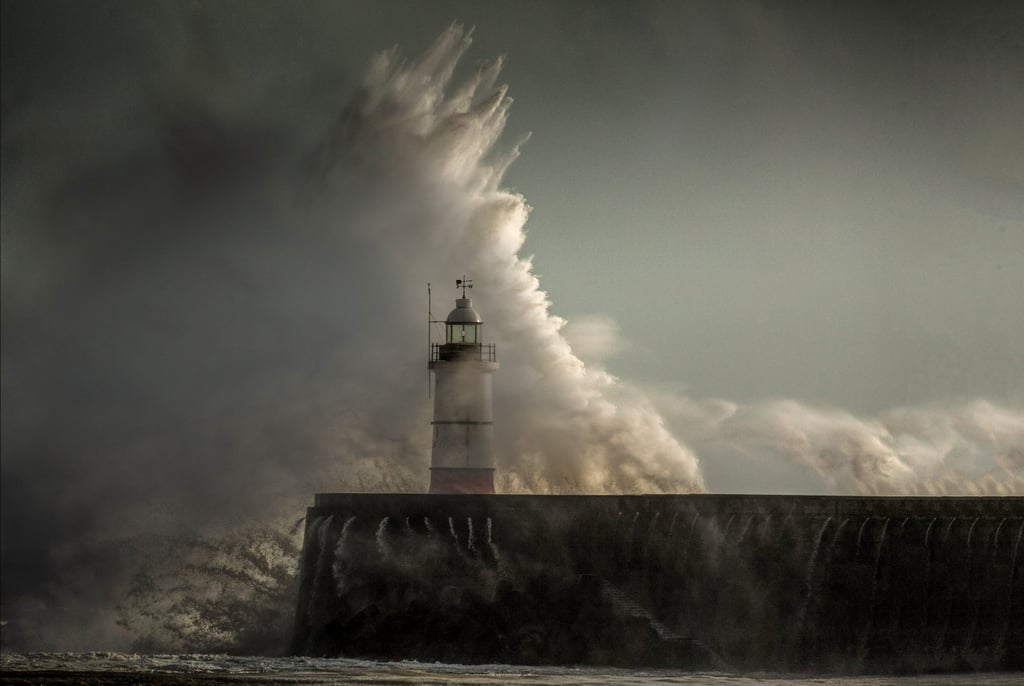 Huge waves hit the Newhaven Lighthouse as another Altlantic storm hits the coast of Great Britain.
Fighting Back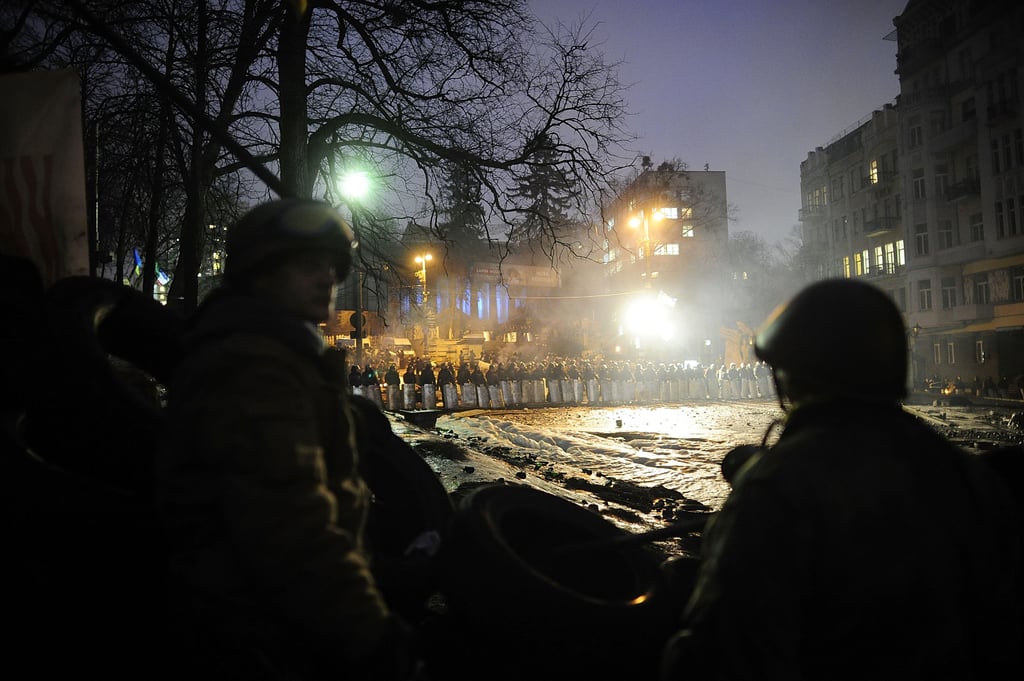 An antigovernment protester stands inside a barricade in Kiev, Ukraine.
Heading Abroad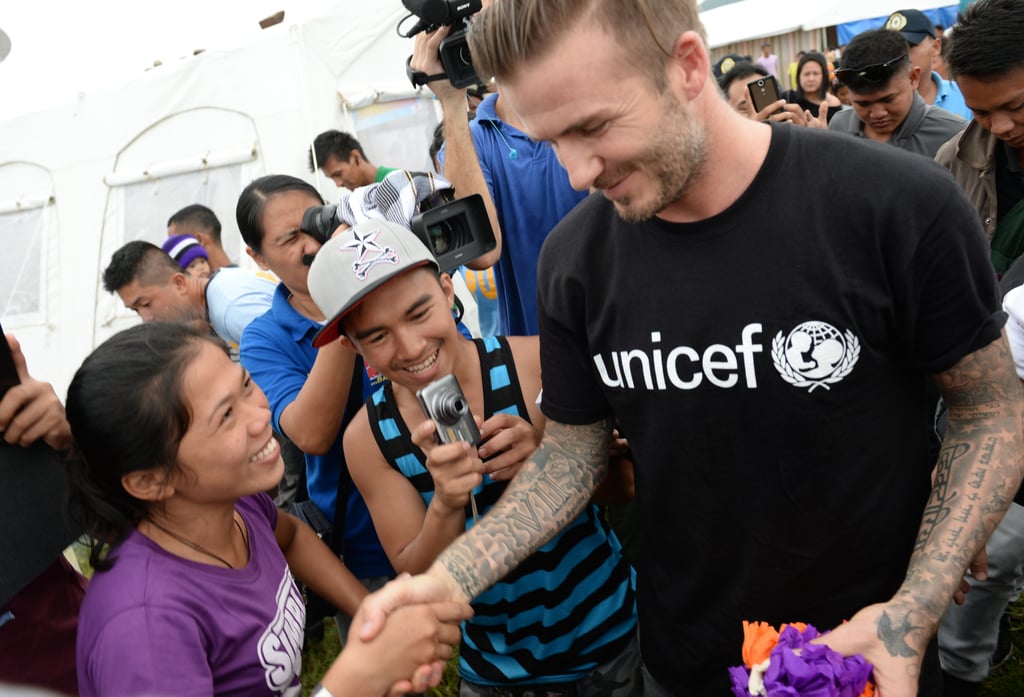 David Beckham [3] greeted fans in the Philippines.
Snow White (House)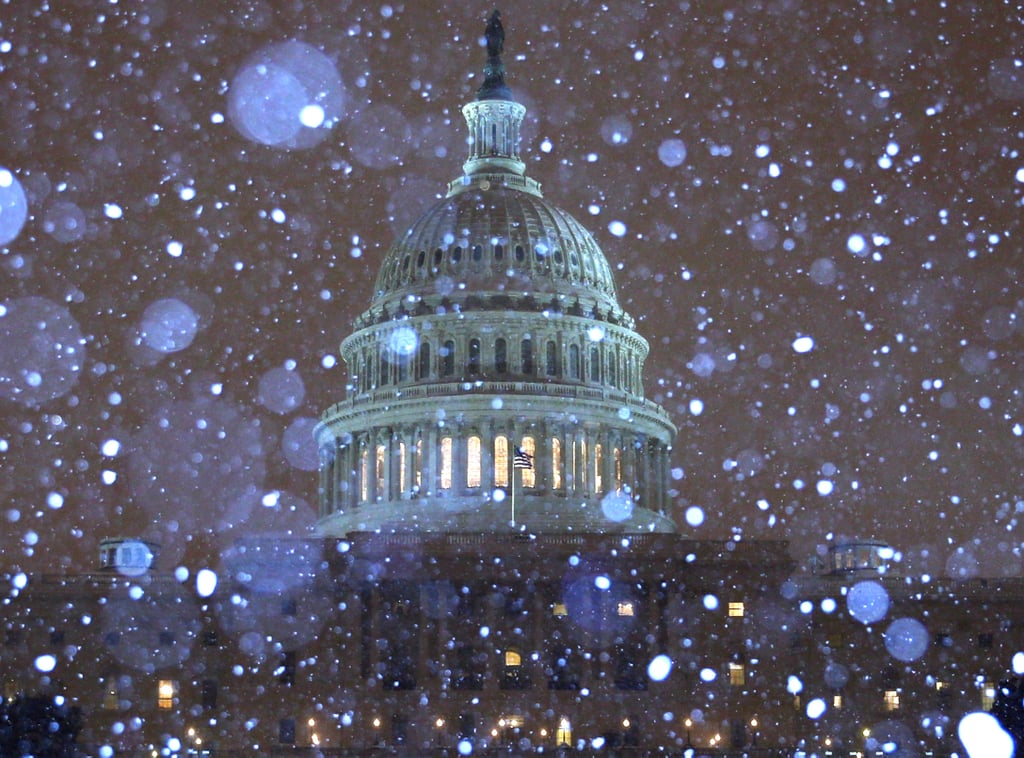 Snow falls in front of the US Capitol building in Washington DC.
Snow Way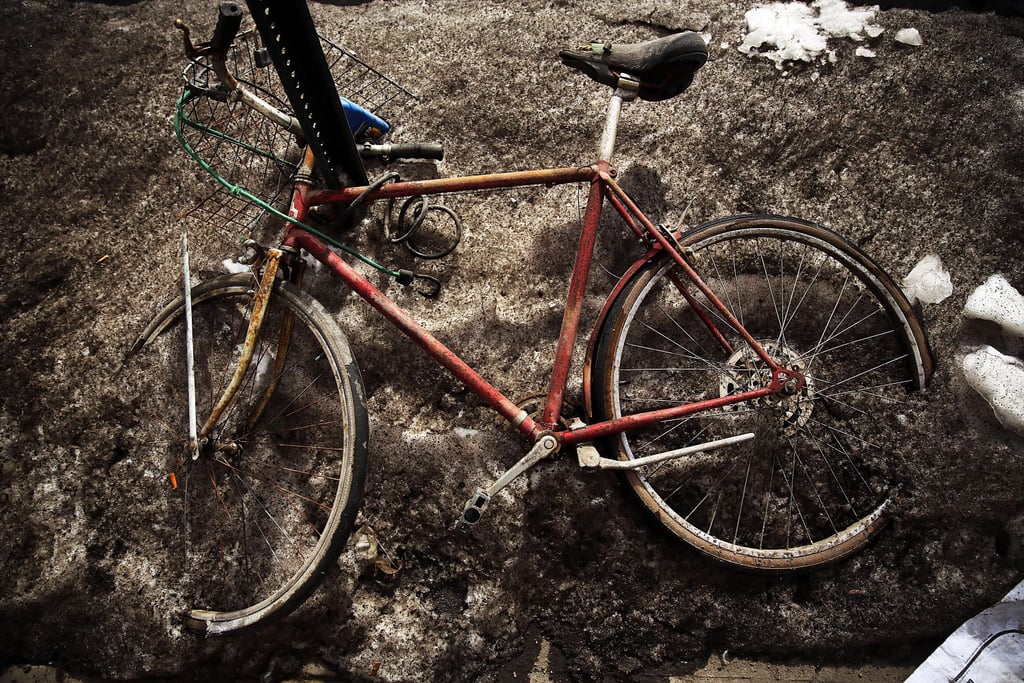 A bicycle sits in the dirty snow in New York City during an unusually snowy Winter.
Taking Water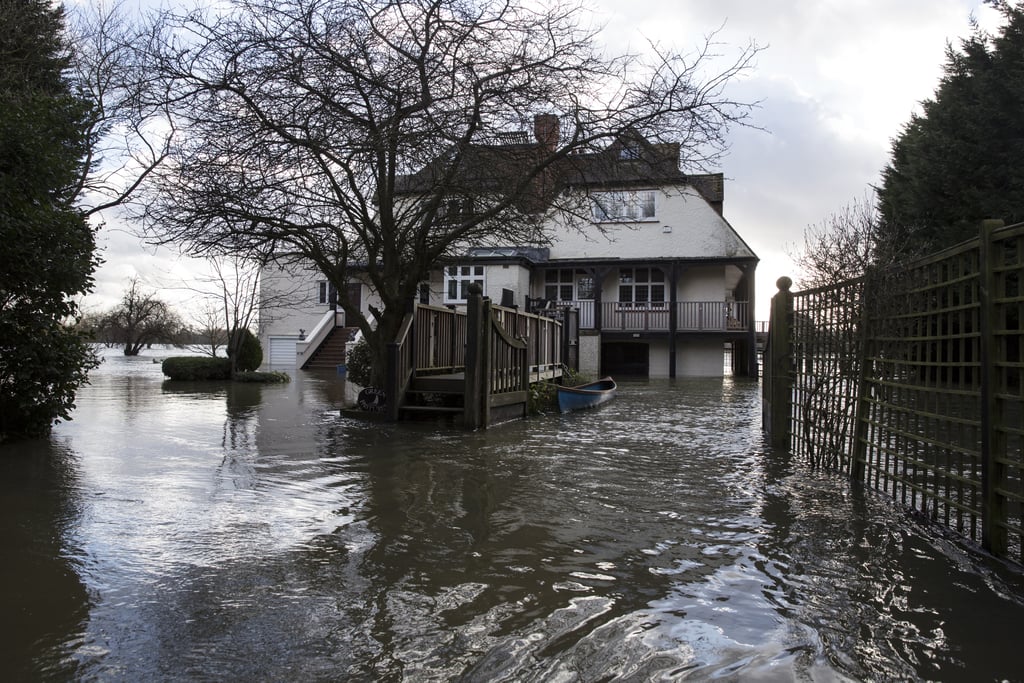 Houses are ravaged by flooding on the Thames Riviera in the United Kingdom.
Festival of Lights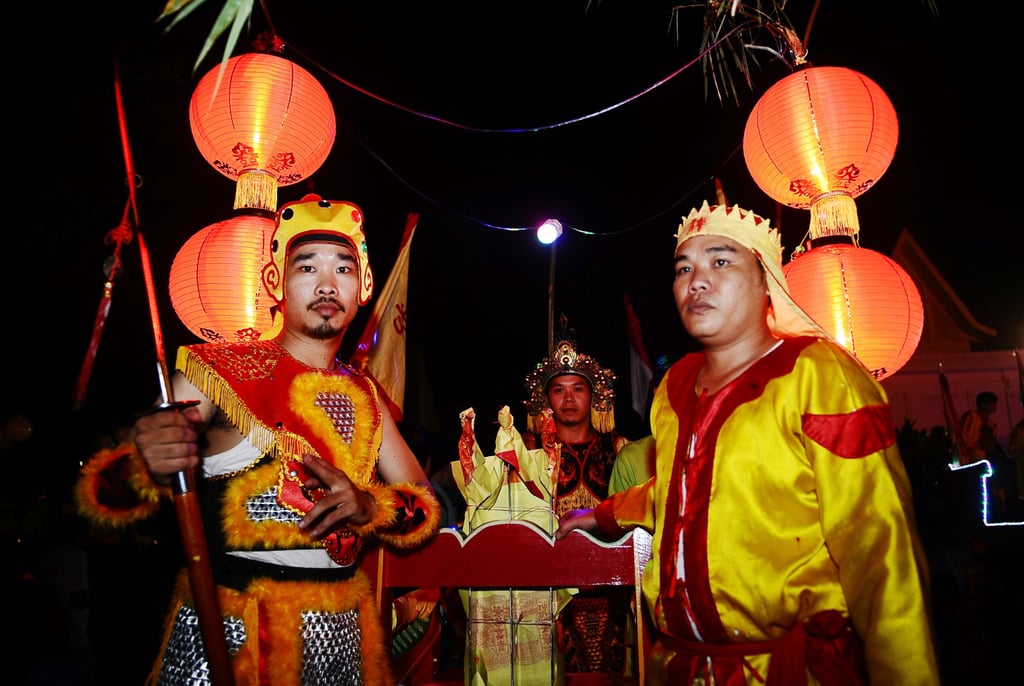 Performers take part in the Singkawang Lantern Festival in Indonesia.
May the Force Be With You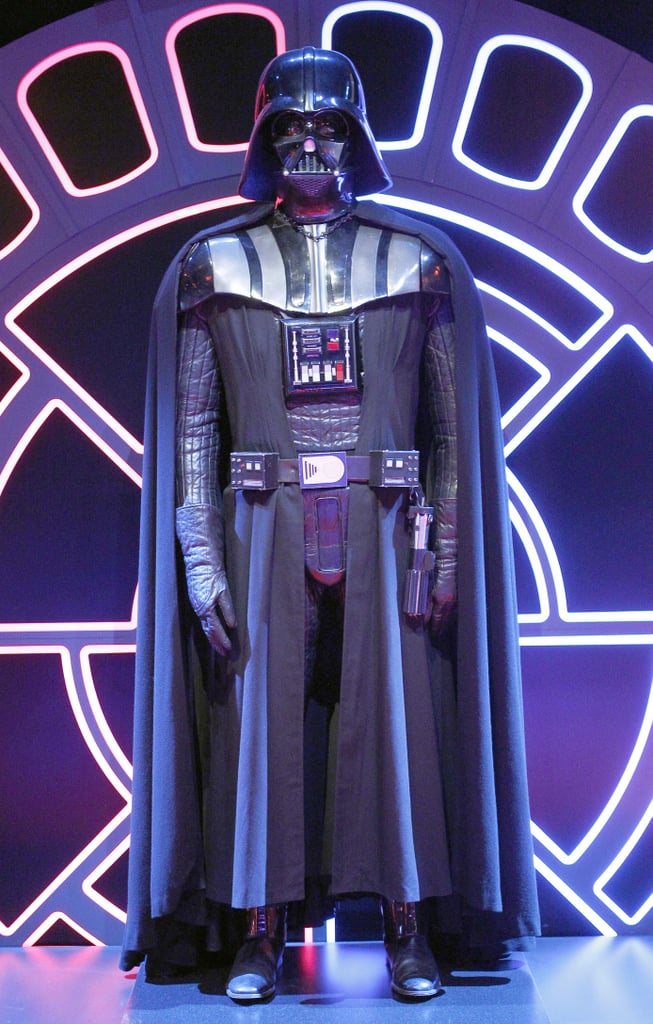 Darth Vader's costume is displayed during the presentation of the exhibition "Star Wars Identities" at the Cité du Cinéma outside Paris.
In Memoriam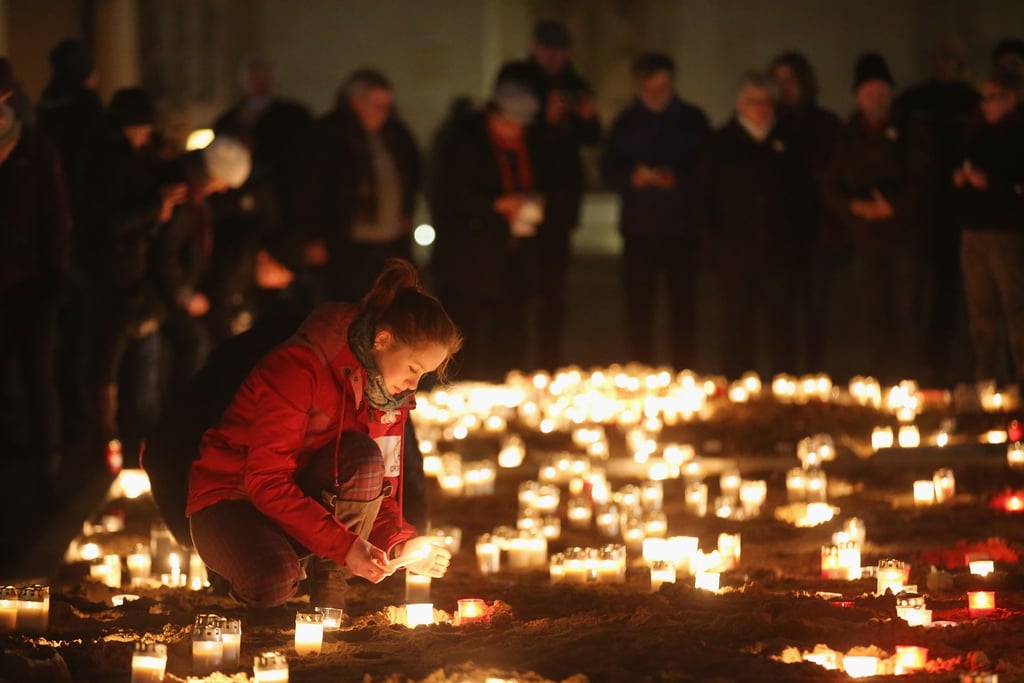 People light candles in front of Dresden's Frauenkirche church on the 69th anniversary of the World War II firebombing of the city.