Stars flocked to the hottest and most exclusive Oscars bash in LA on Sunday night — the Vanity Fair afterparty! The event is usually held at Sunset Tower, but this year, all the big names were partying in a parking lot. Yep, you read that right. The magazine's editor, Graydon Carter, hosted the annual soiree at a large space in West Hollywood's Sunset Plaza in order to accommodate a growing guest list. Couples showed off PDA on the red carpet at the party, including Anne Hathaway [1] and Adam Shulman, Amy Adams [2] and Darren Le Gallo, Jennifer Garner [3] and Ben Affleck [4], Channing Tatum [5] and Jenna Dewan, and more. There were also plenty of glammed-up gals walking the red carpet solo, like Kerry Washington, Naomi Watts [6], and Jennifer Lawrence, plus a few memorable photobombs from a handful of stars. Keep reading to see all the celebrities as they stepped out to celebrate the Academy Awards!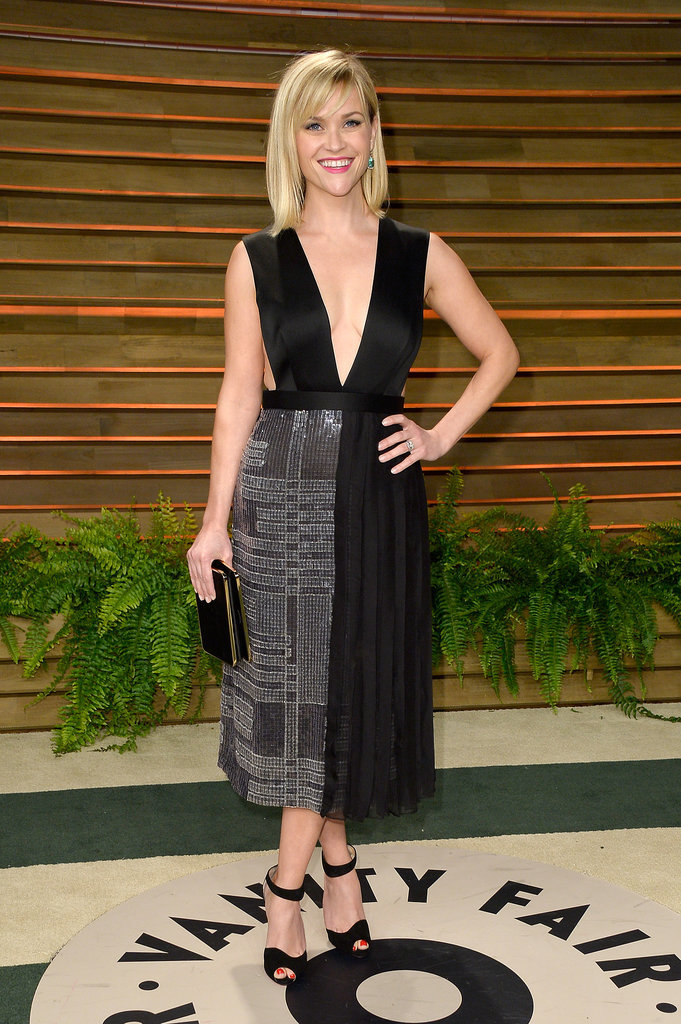 Reese Witherspoon [7] showed off a plunging neckline.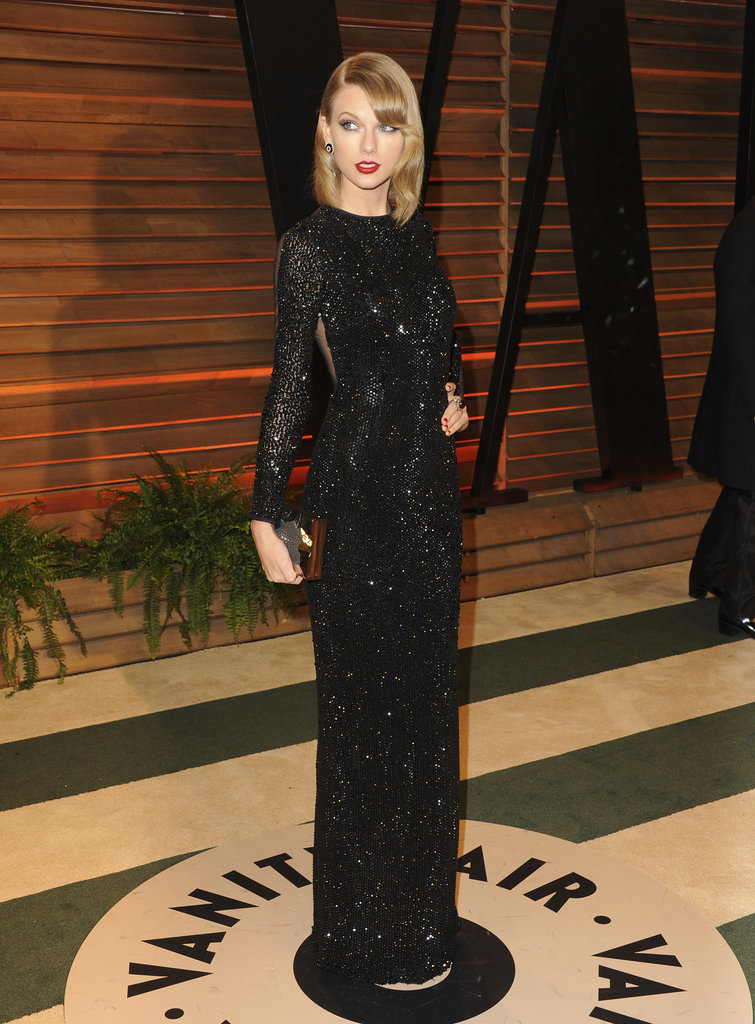 Taylor Swift [8] wore bright red lipstick and a long black dress.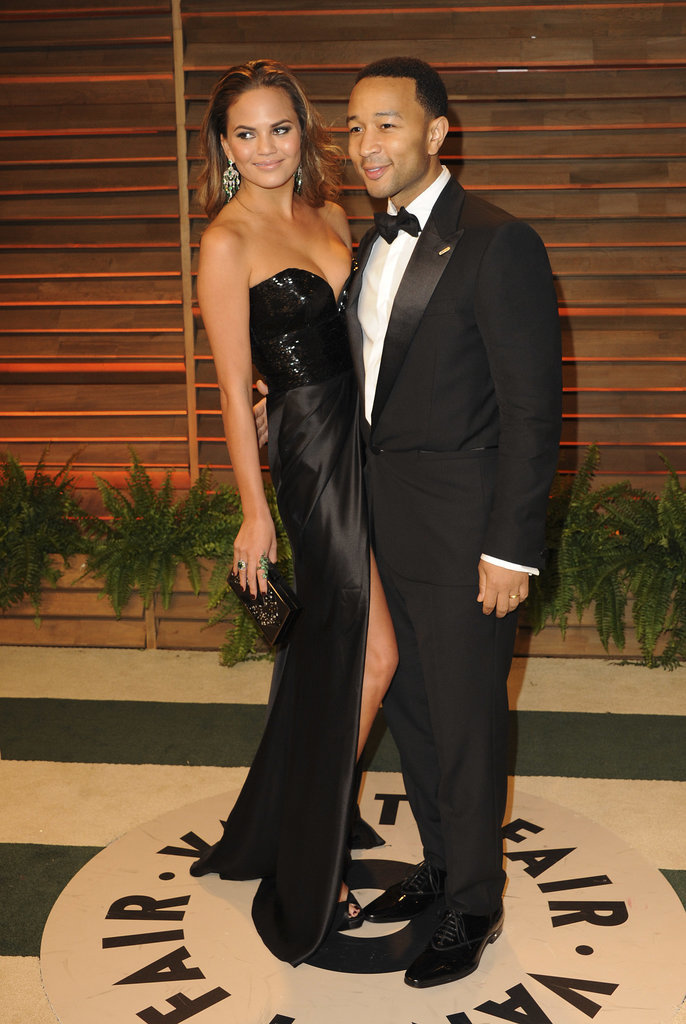 Chrissy Teigen and her husband, John Legend [9], looked incredible.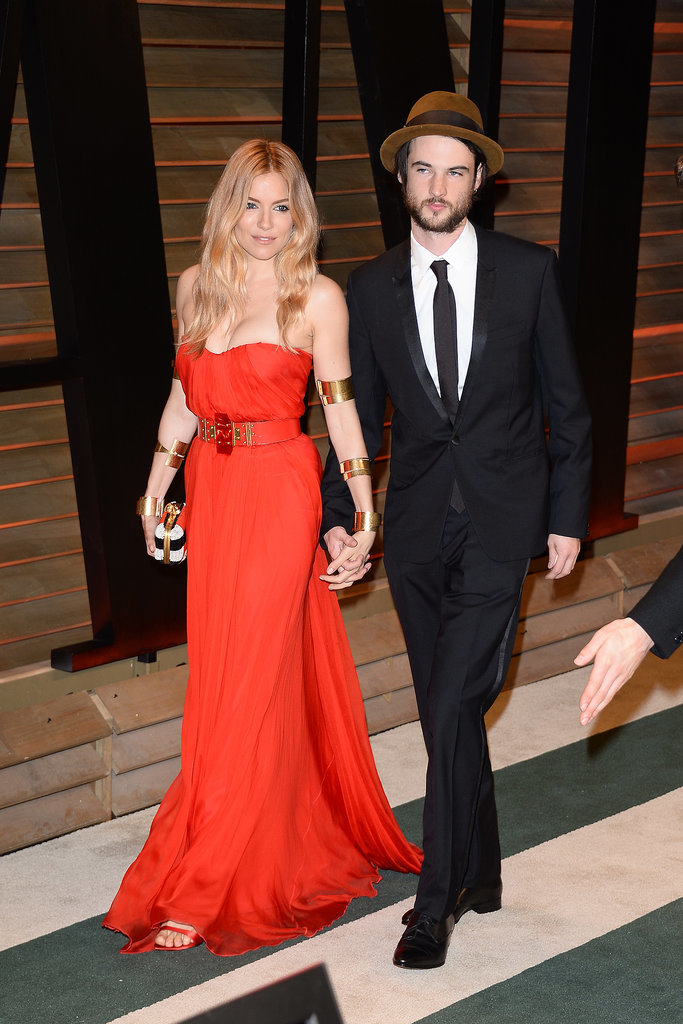 Sienna Miller [10] walked the red carpet with her fiancé, Tom Sturridge.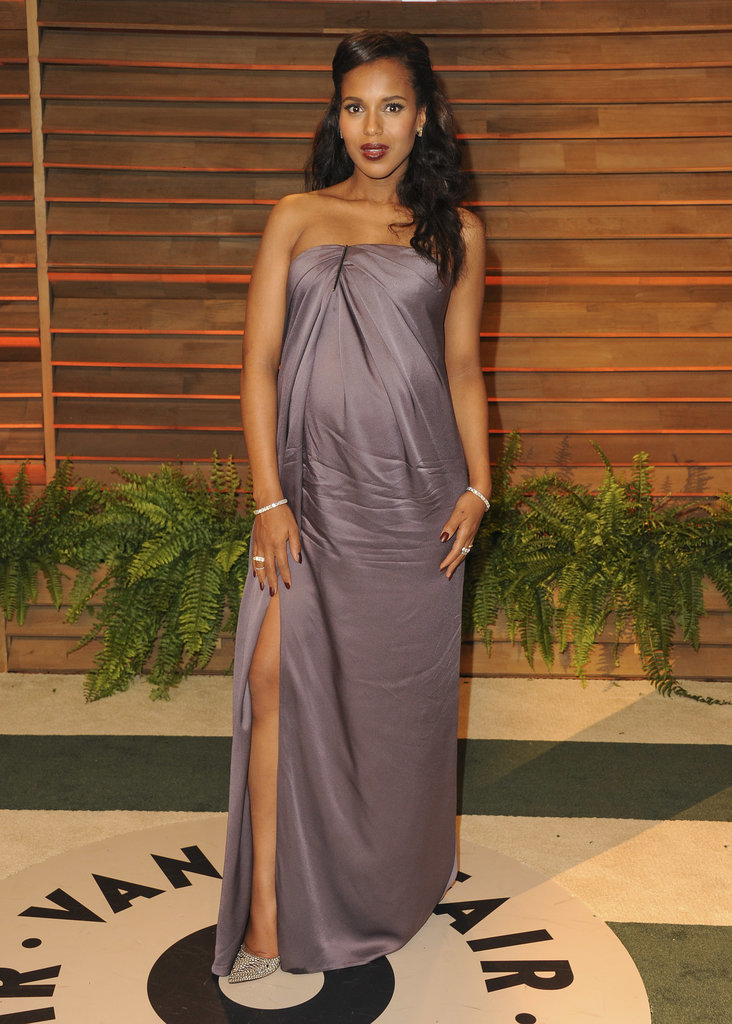 Kerry Washington was glowing yet again.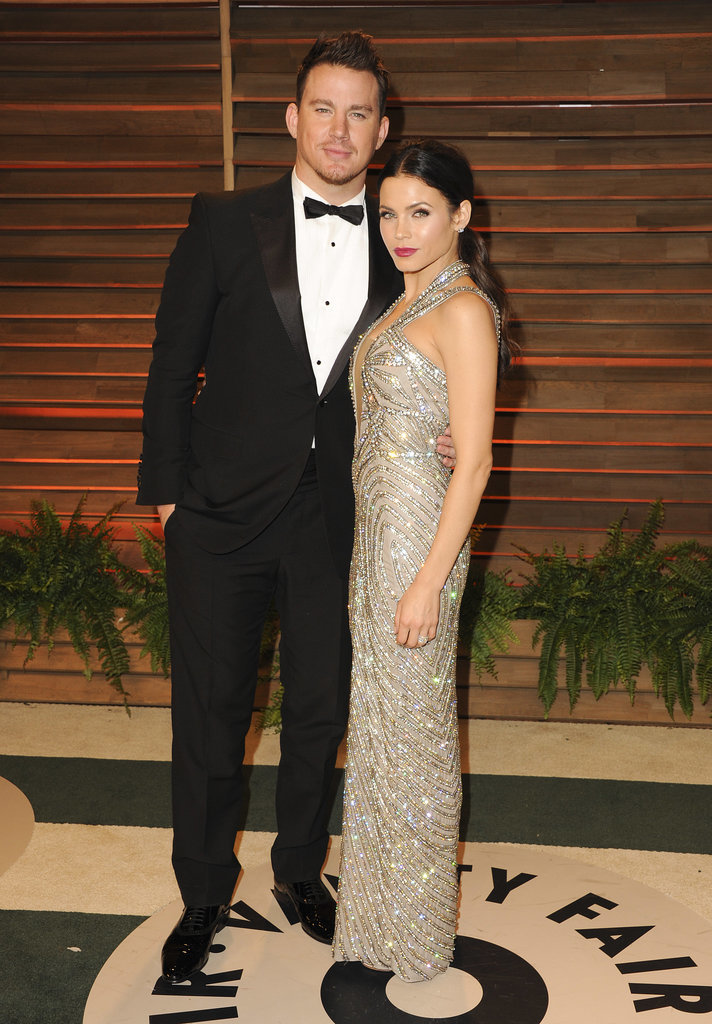 Channing Tatum [11] and his wife, Jenna Dewan, cozied up.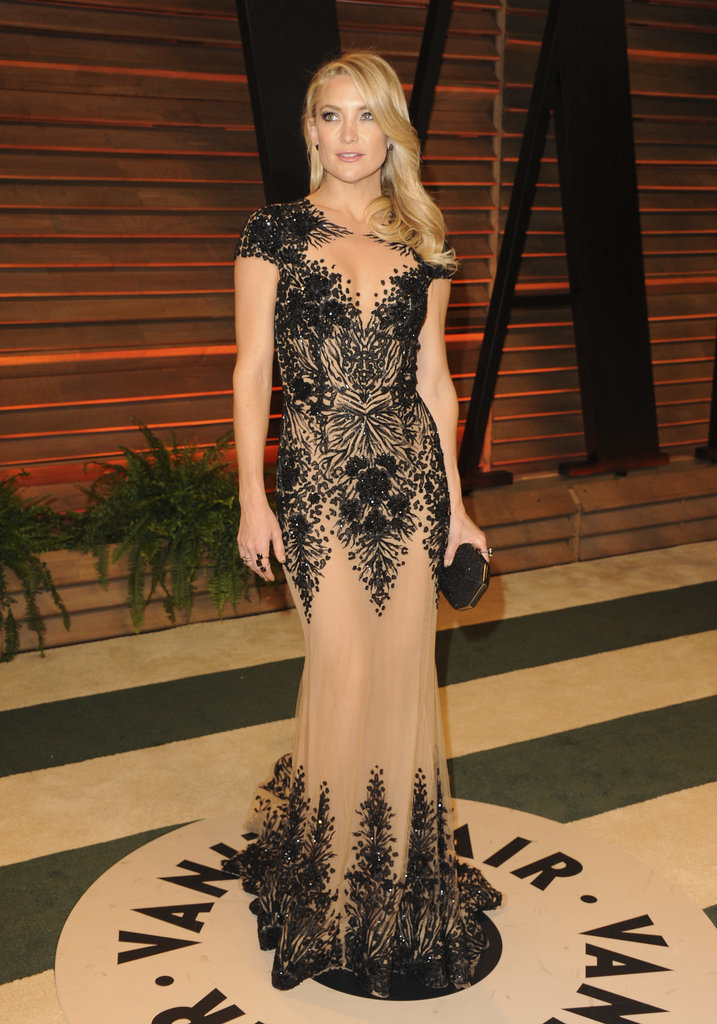 Kate Hudson [12] turned heads in her gown.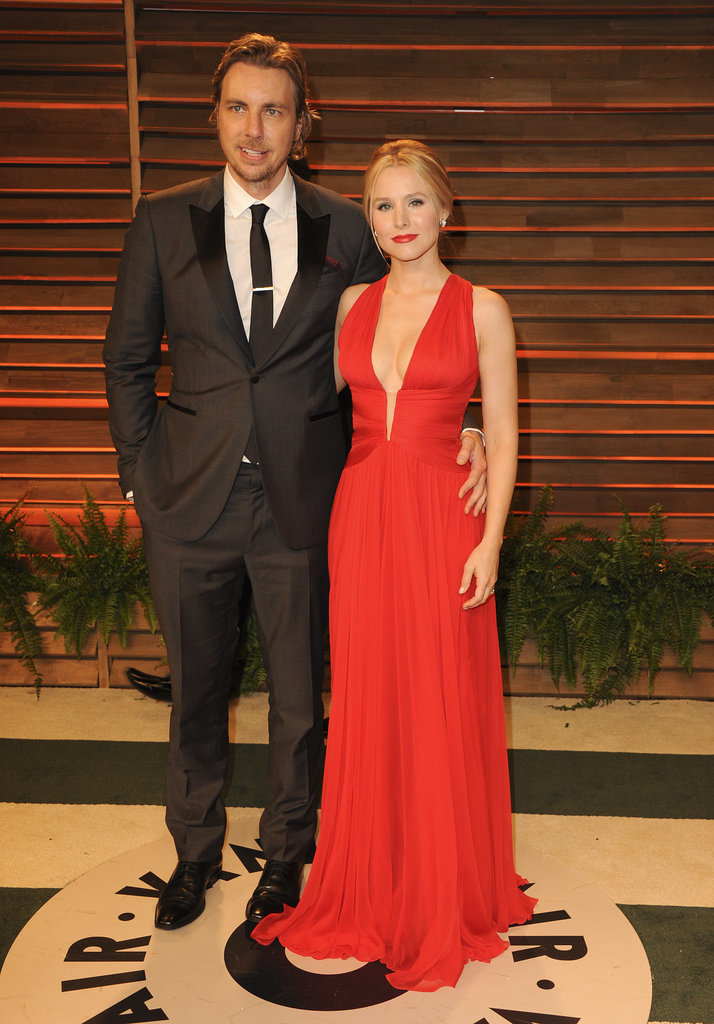 Kristen Bell [13] and her husband, Dax Shepard, got close.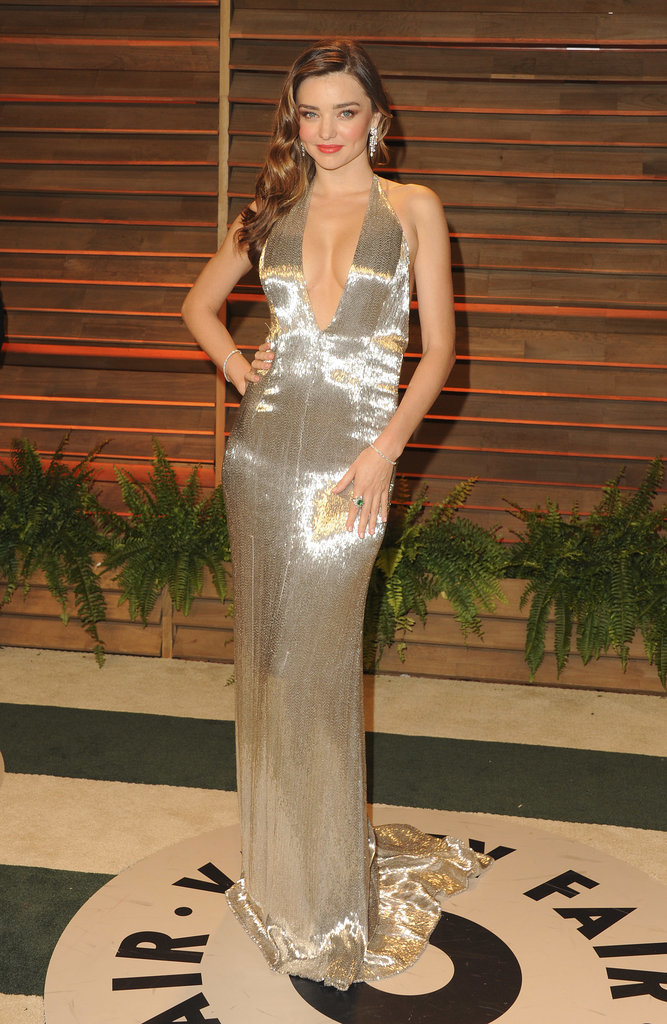 Miranda Kerr [14] wore a shimmering number.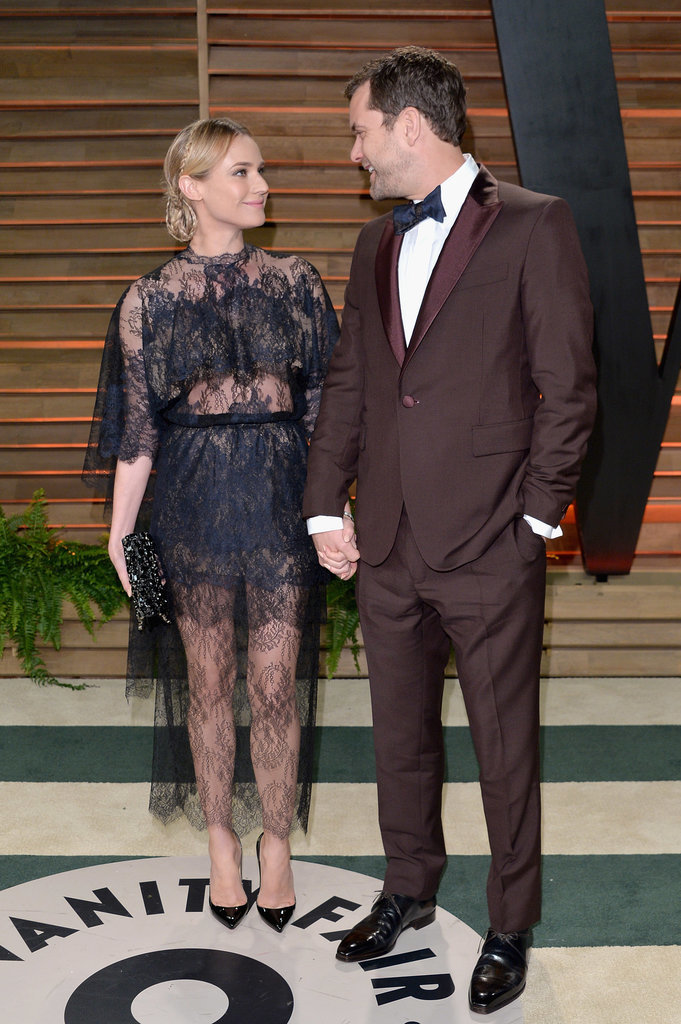 Diane Kruger [15] and Joshua Jackson [16] had the look of love on the red carpet.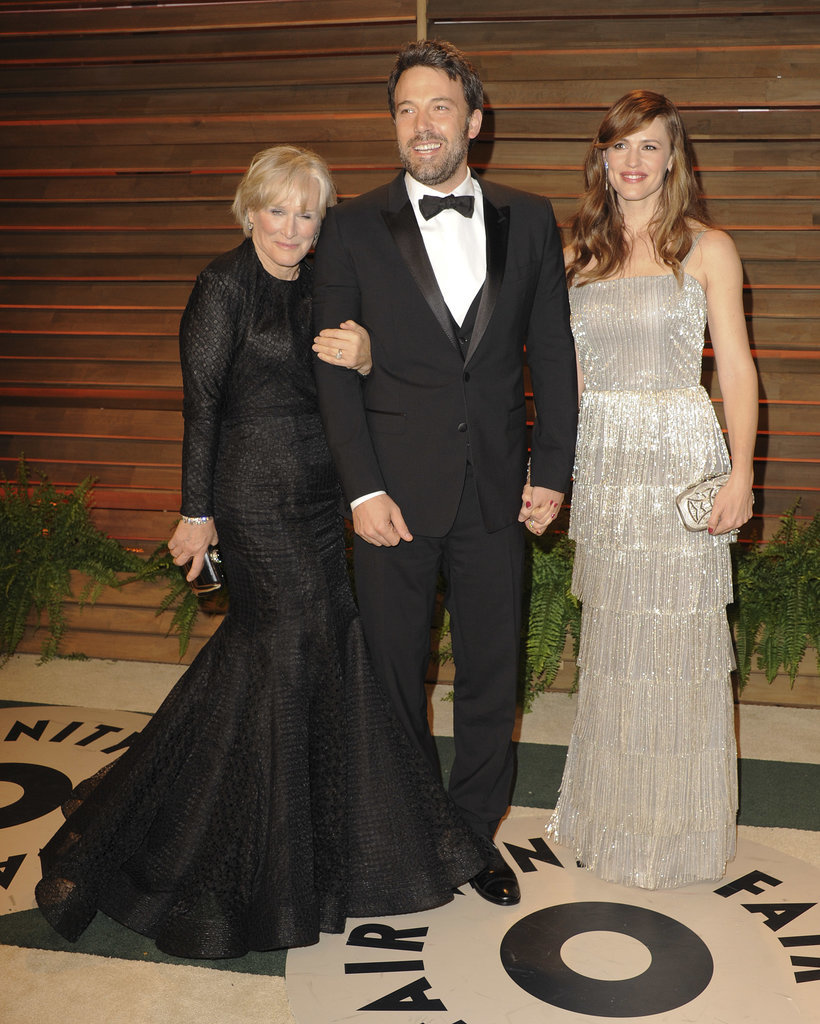 Glenn Close photobombed Ben Affleck [17] and Jennifer Garner [18].
Anne Hathaway [19] and her husband, Adam Shulman, coordinated in black and white.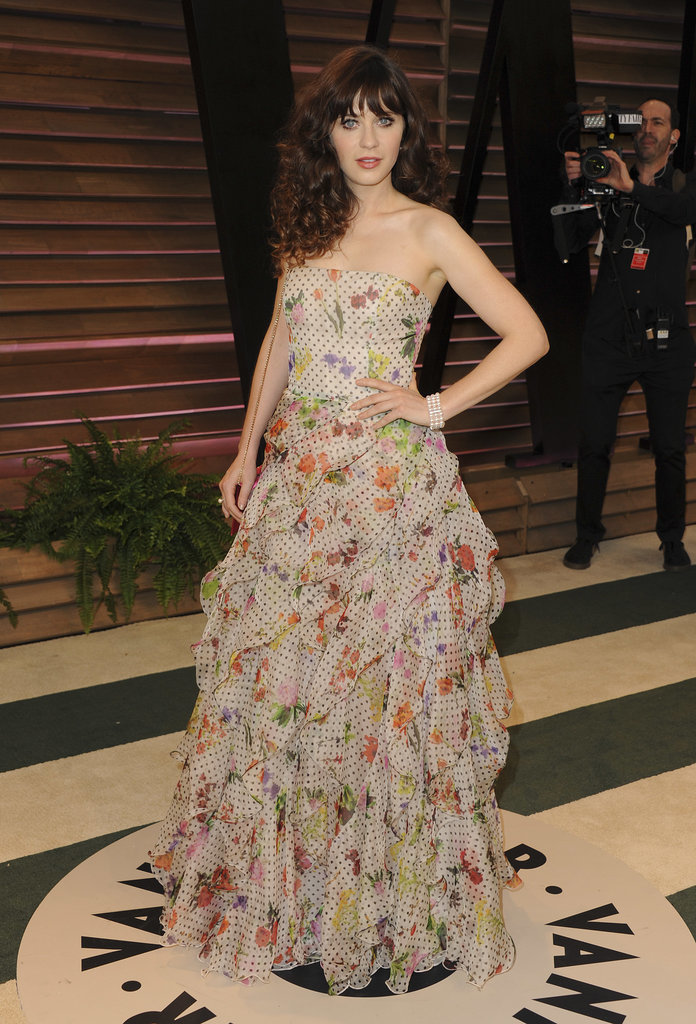 Zooey Deschanel [20] sported a sexy, tousled look at the bash.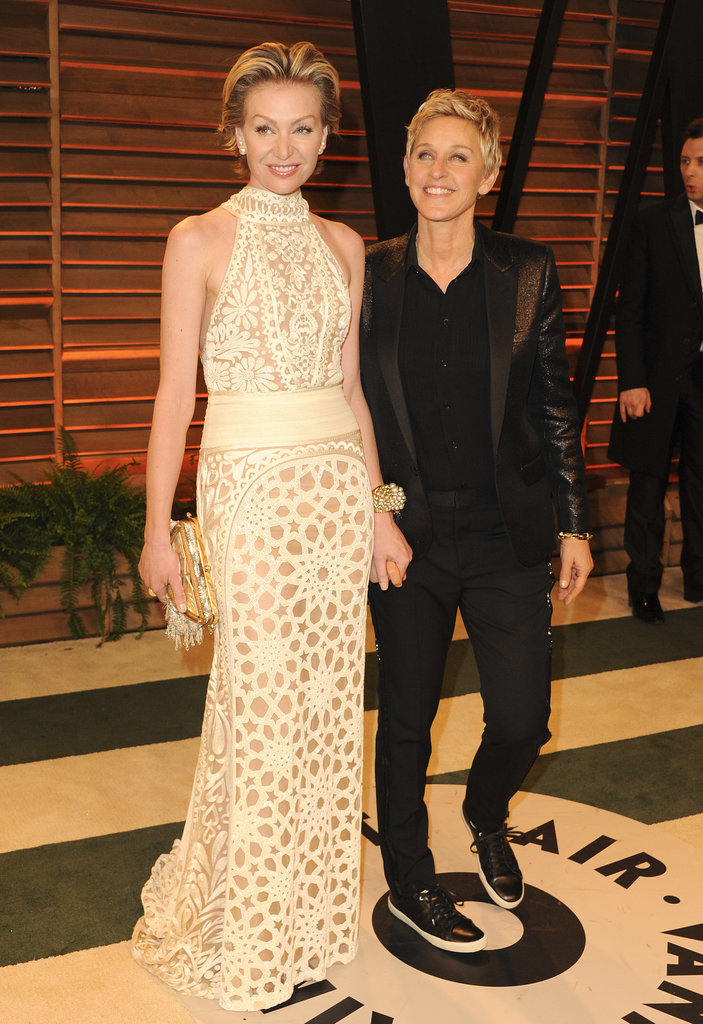 Ellen DeGeneres [21] and her wife, Portia de Rossi [22], hit the party.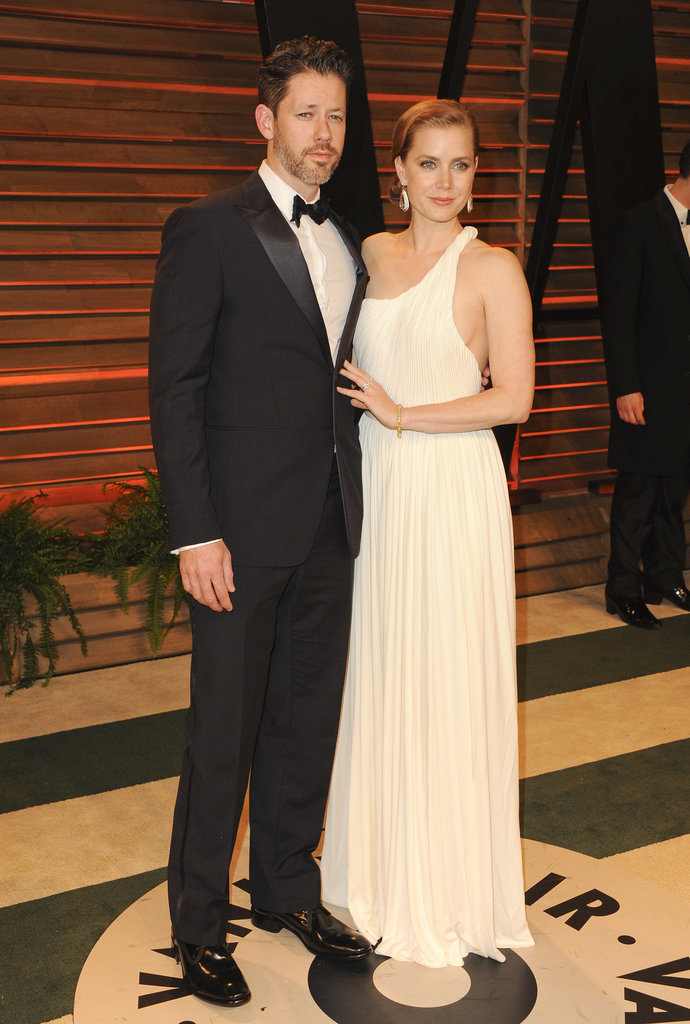 Amy Adams [23] and her fiancé, Darren Le Gallo, looked gorgeous.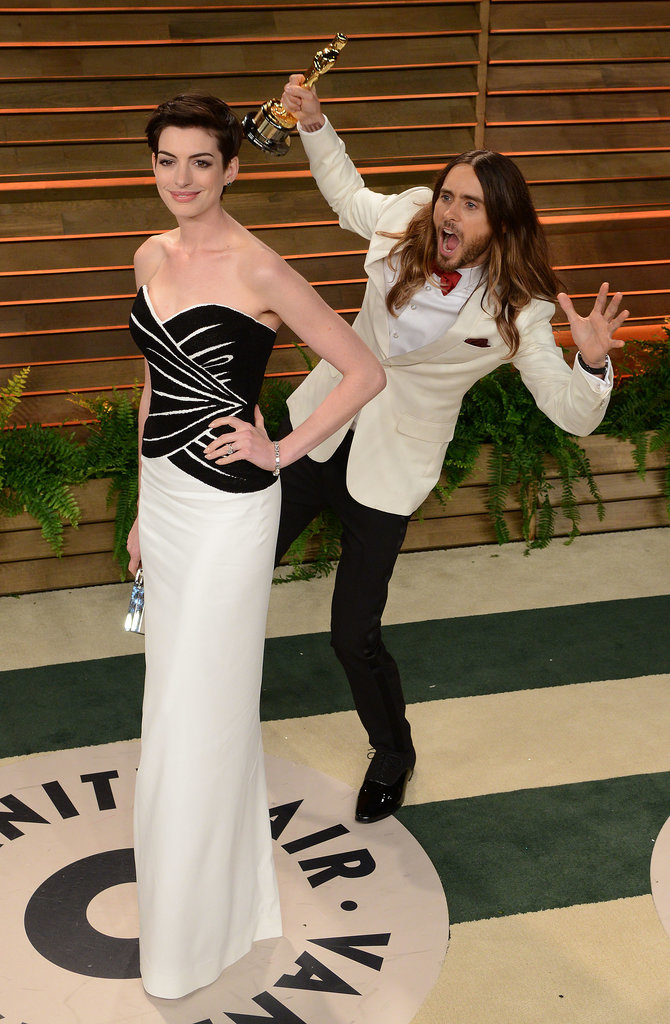 Jared Leto [24] photobombed Anne Hathaway [25].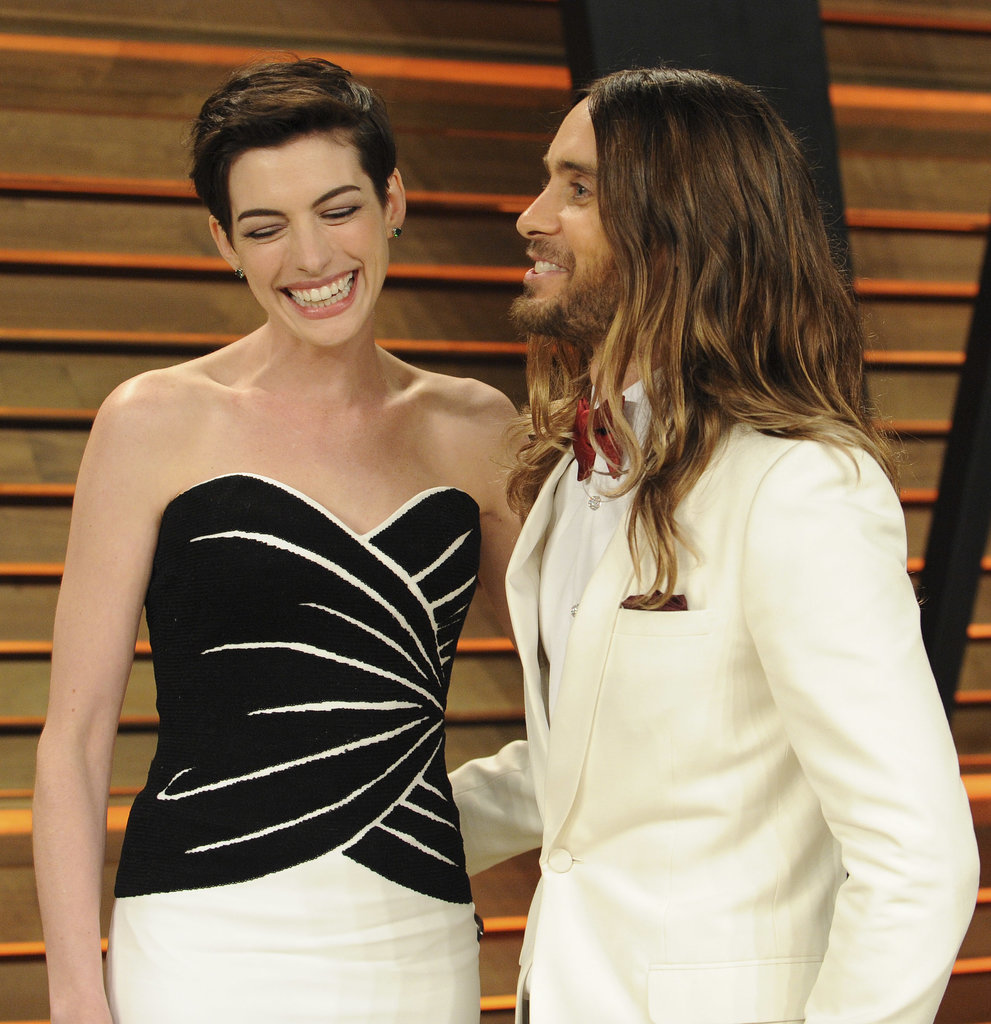 Anne Hathaway [26] laughed with Jared Leto [27] after he photobomed her.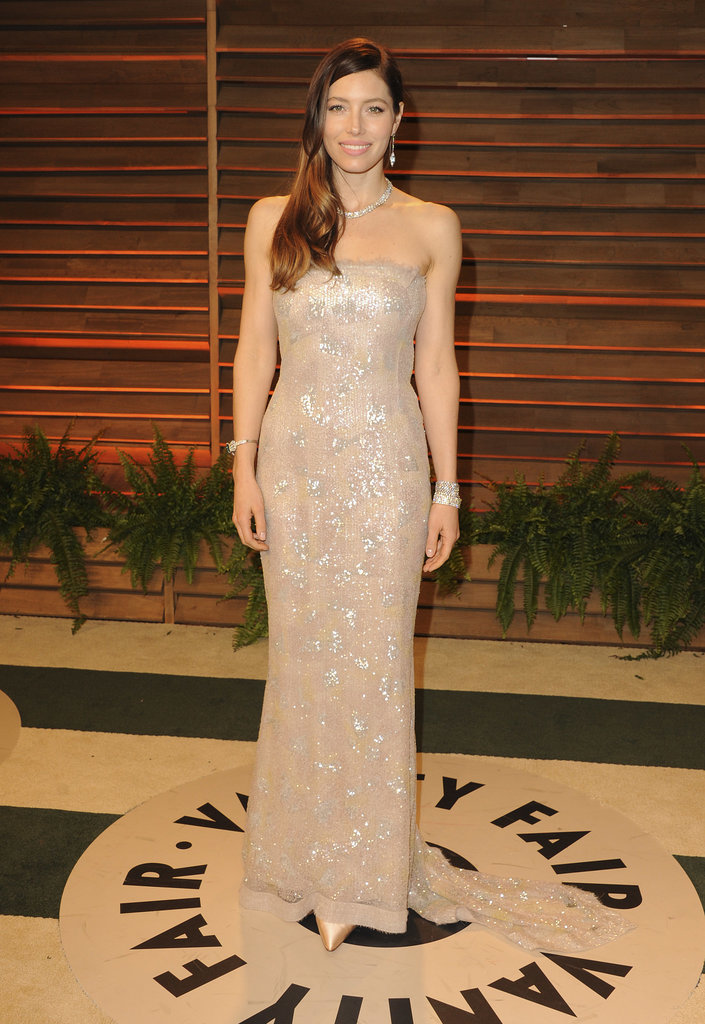 Jessica Biel [28] was all sparkles.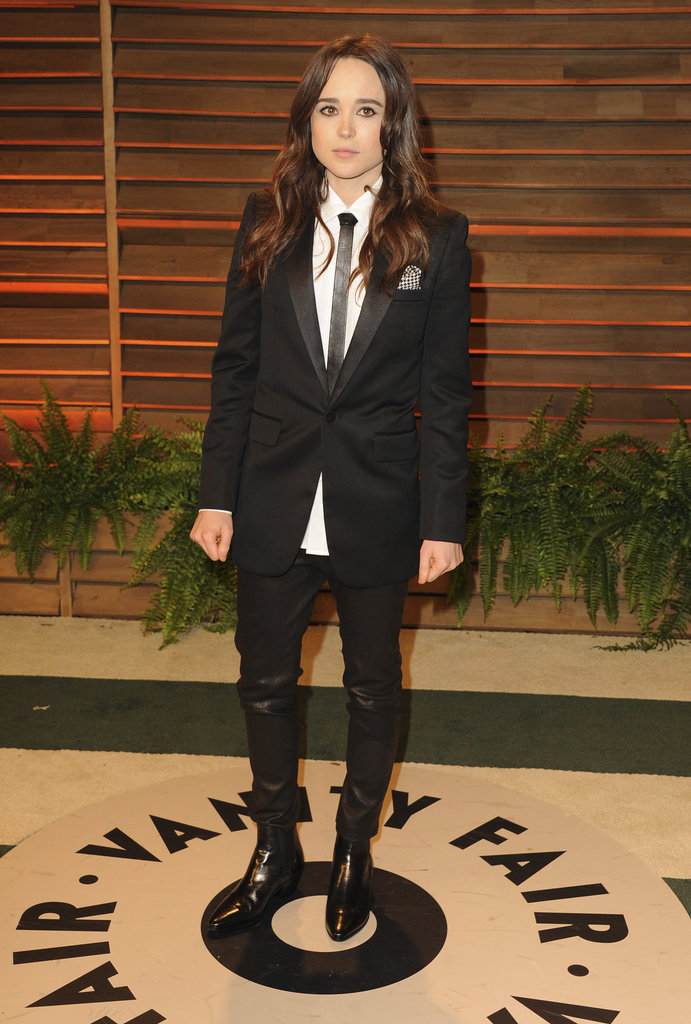 Ellen Page [29] rocked a suit.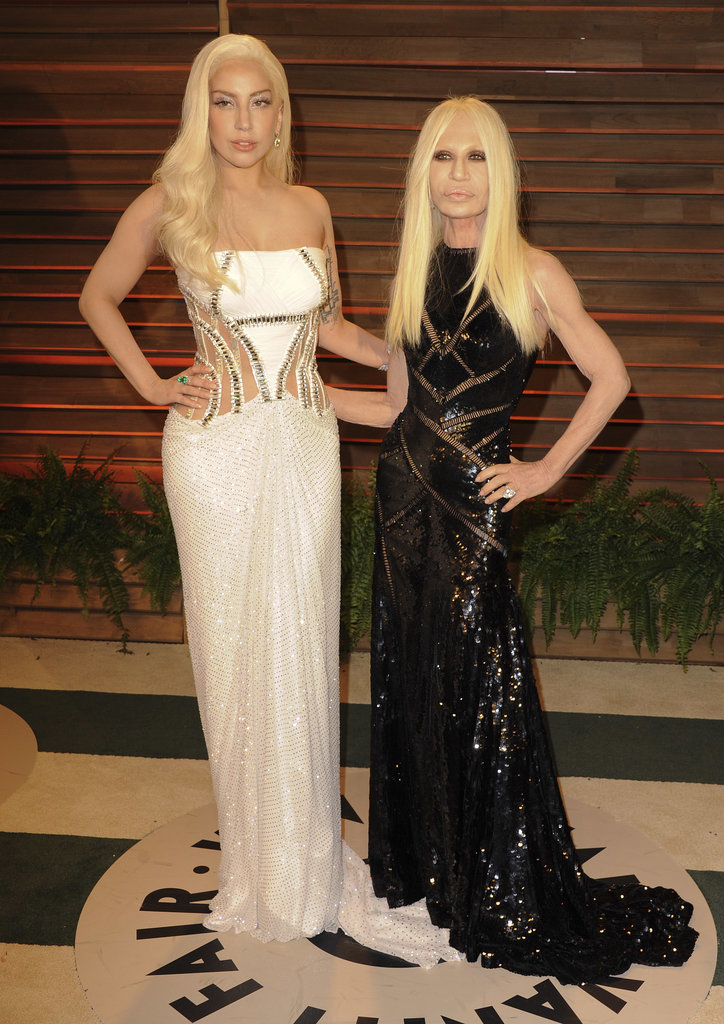 Lady Gaga [30] and Donatella Versace [31] partied together.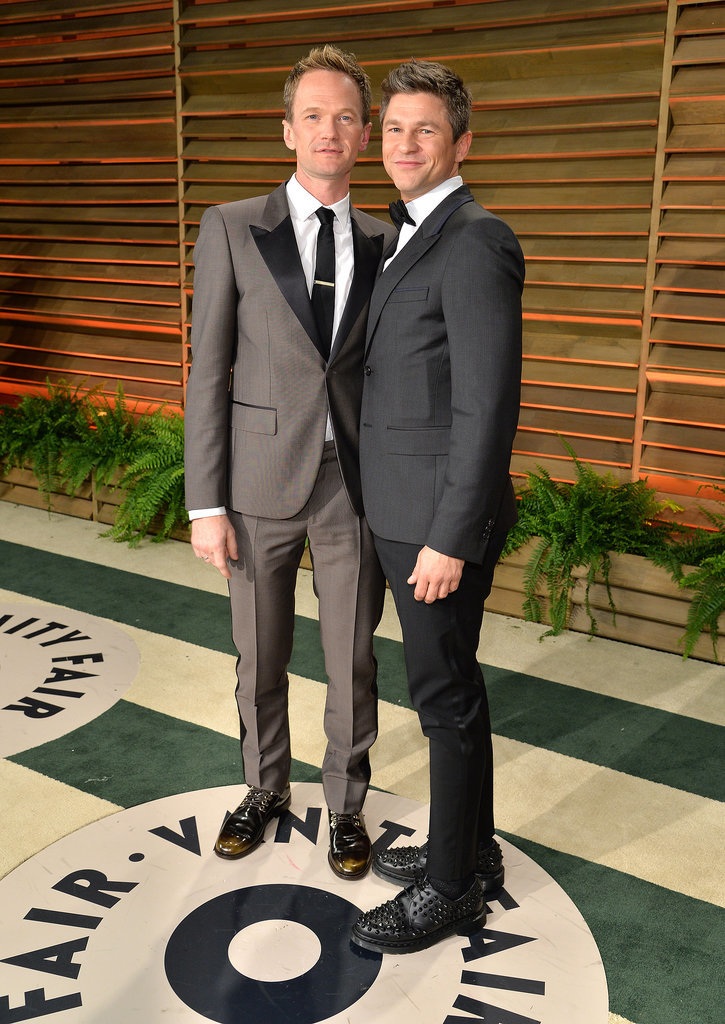 Neil Patrick Harris [32] and his fiancé, David Burtka, posed.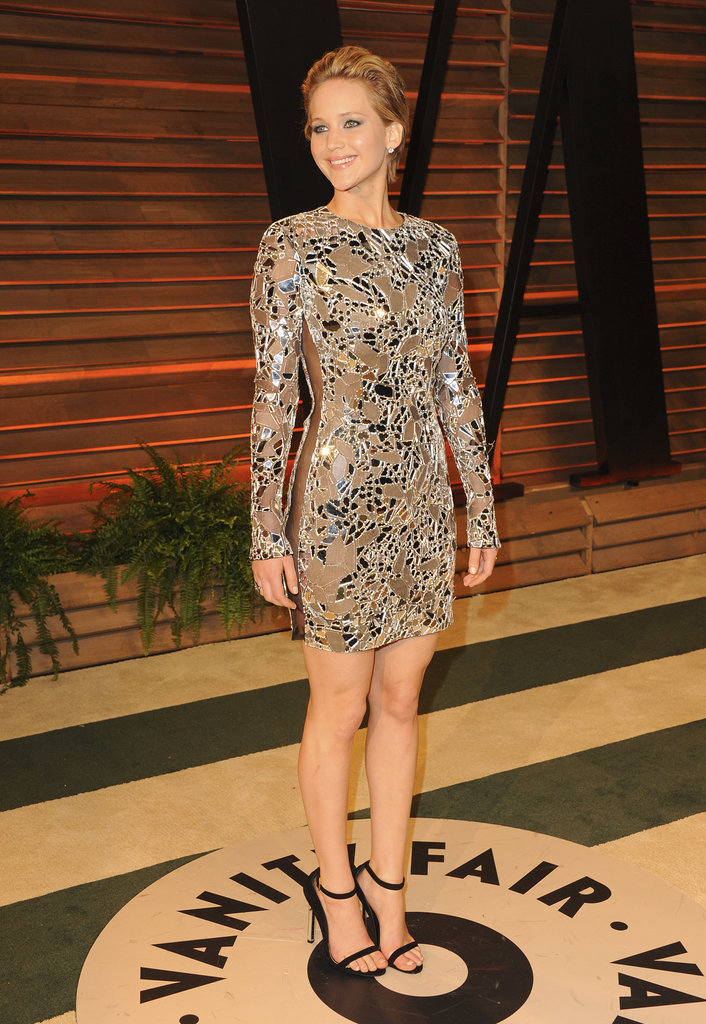 Jennifer Lawrence went metallic.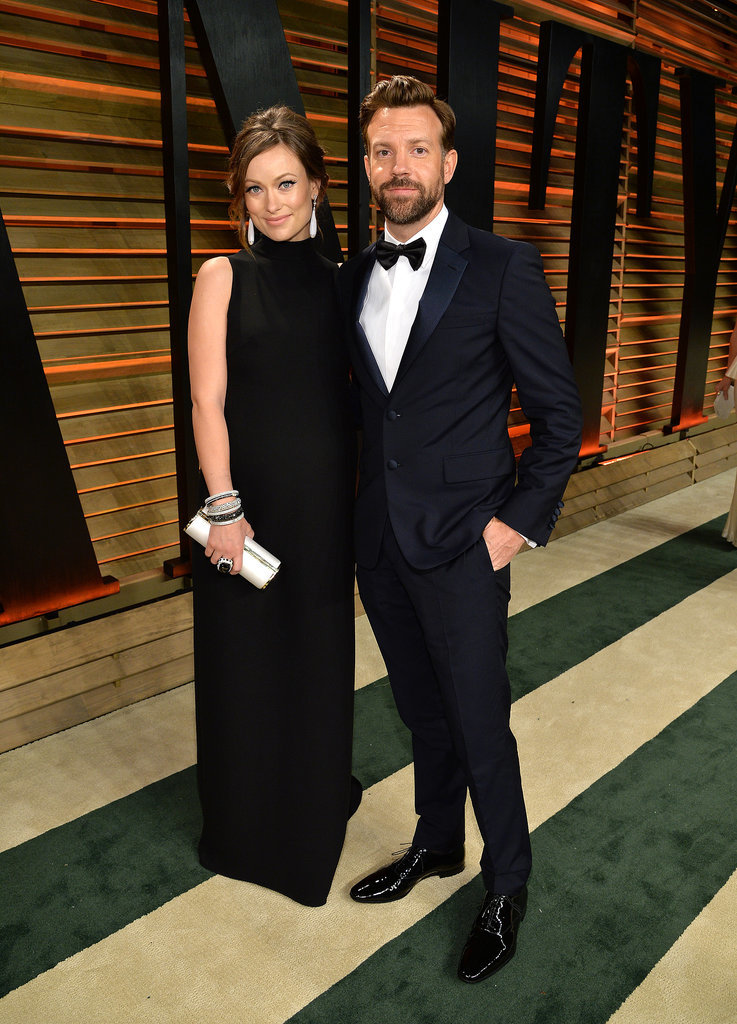 Parents-to-be Olivia Wilde [33] and Jason Sudeikis got cozy.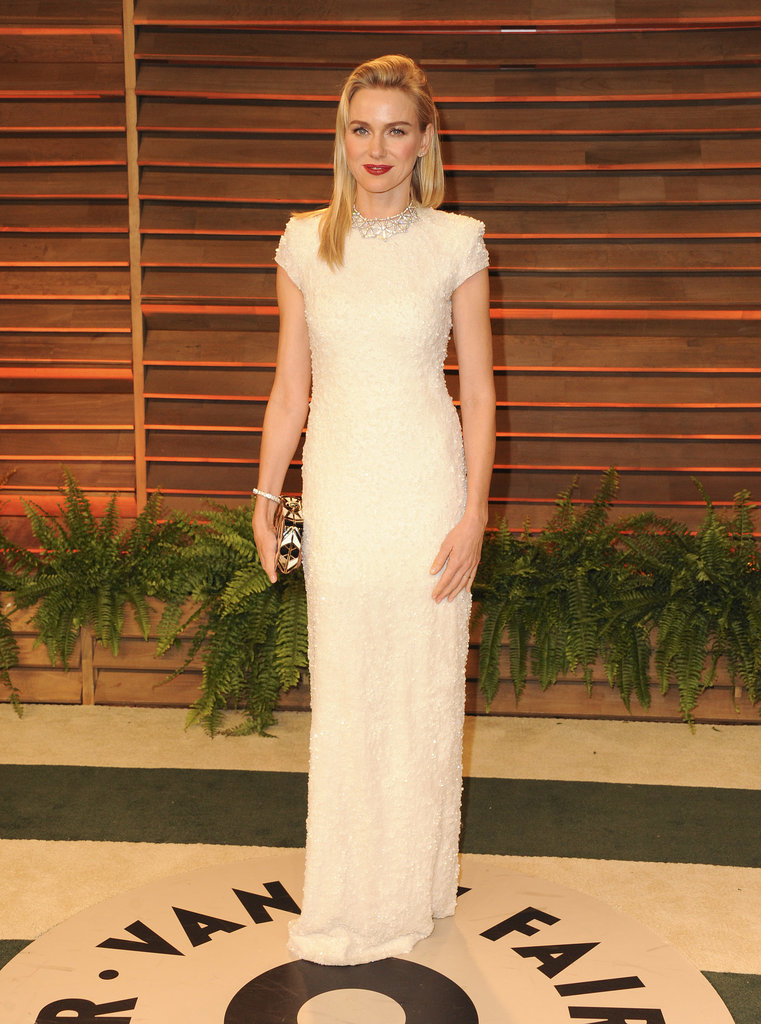 Naomi Watts [34] headed to Vanity Fair after attending the ceremony.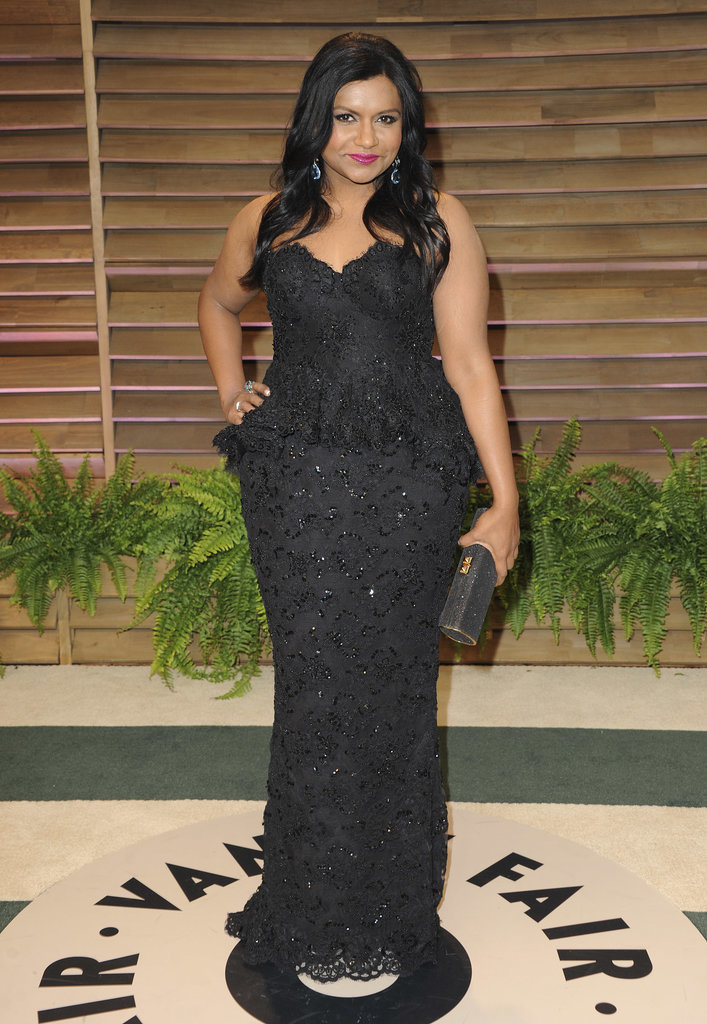 Mindy Kaling walked the carpet in a curve-hugging black dress.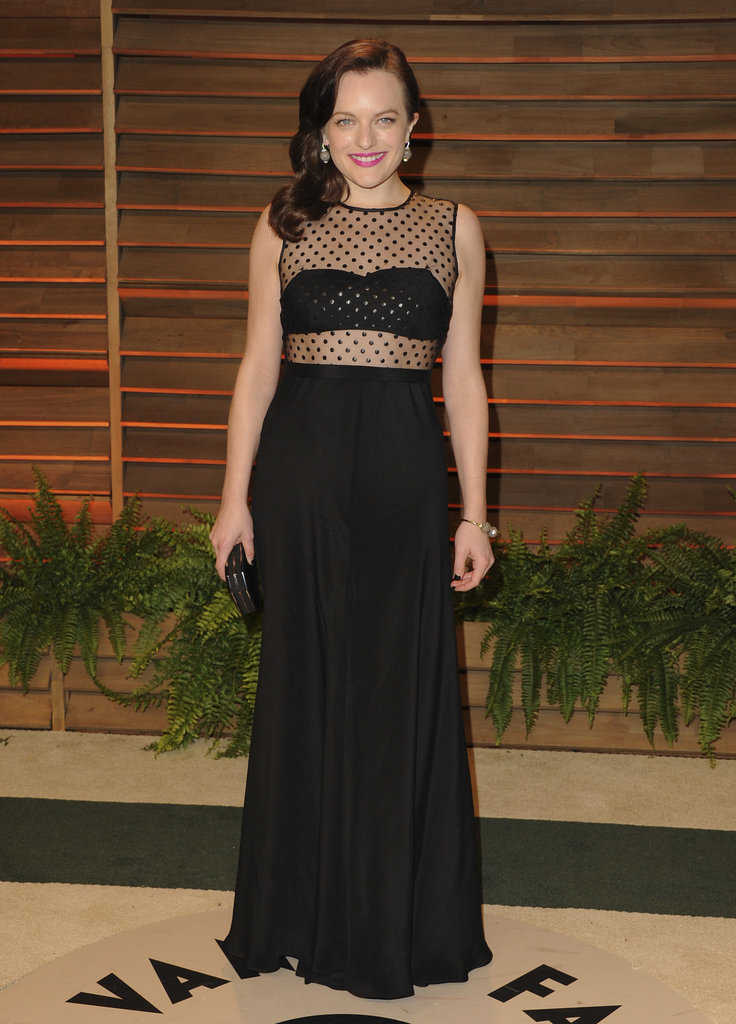 Elisabeth Moss [35] went for a daring look.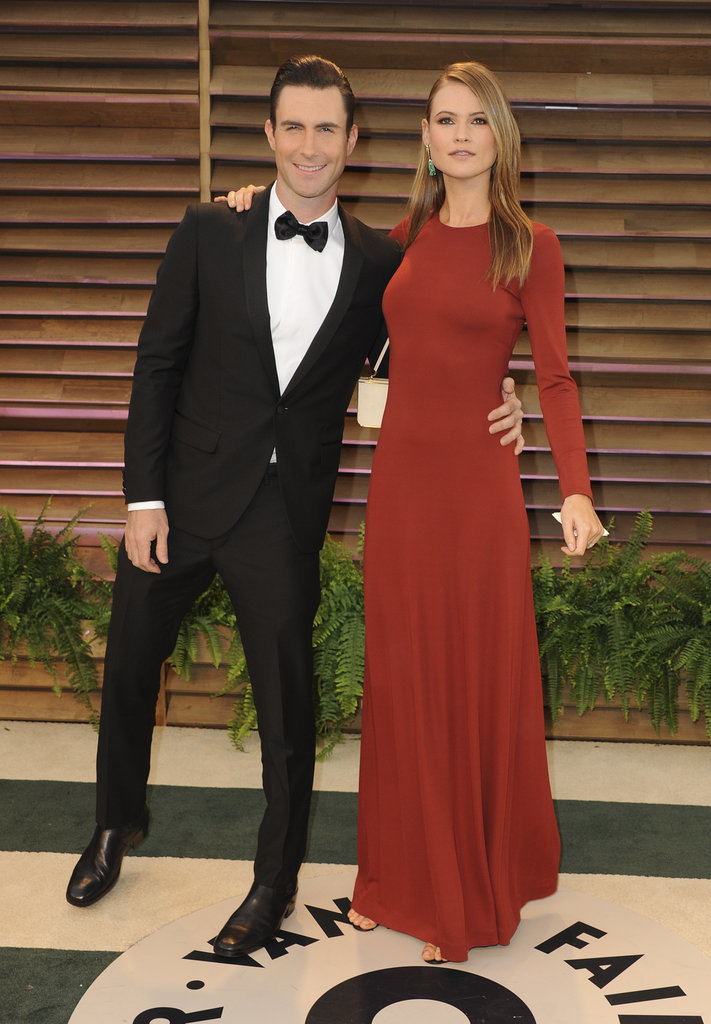 Adam Levine and Behati Prinsloo stuck close at the Vanity Fair party.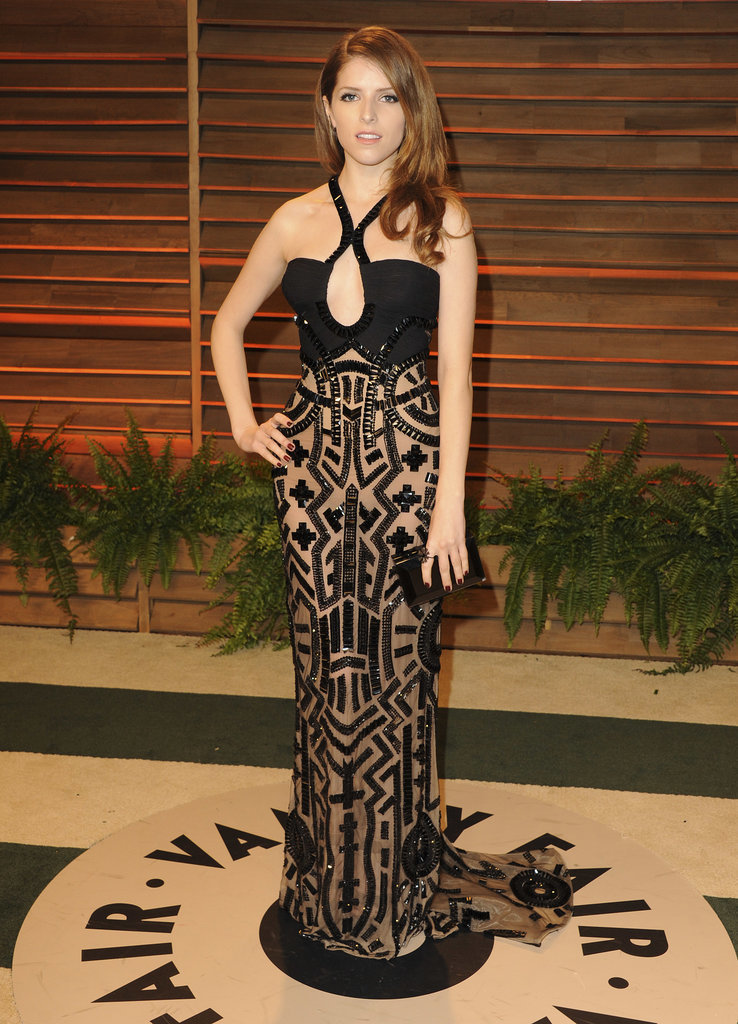 Anna Kendrick [36] wore a halter dress.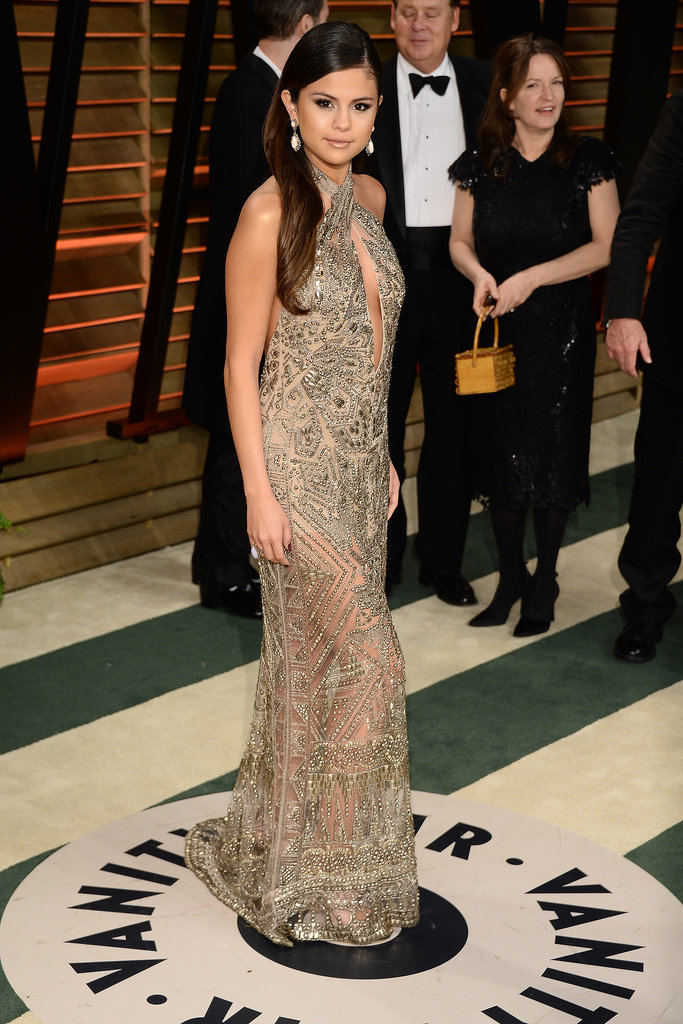 Selena Gomez [37] bared some leg.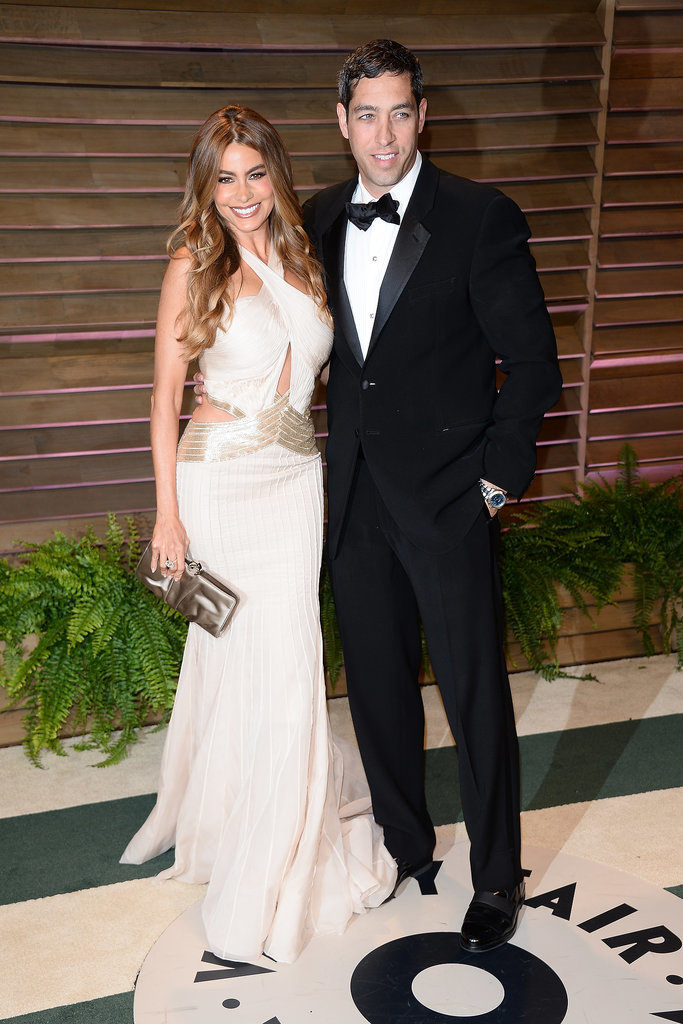 Sofia Vergara and her fiancé, Nick Loeb, arrived for the event.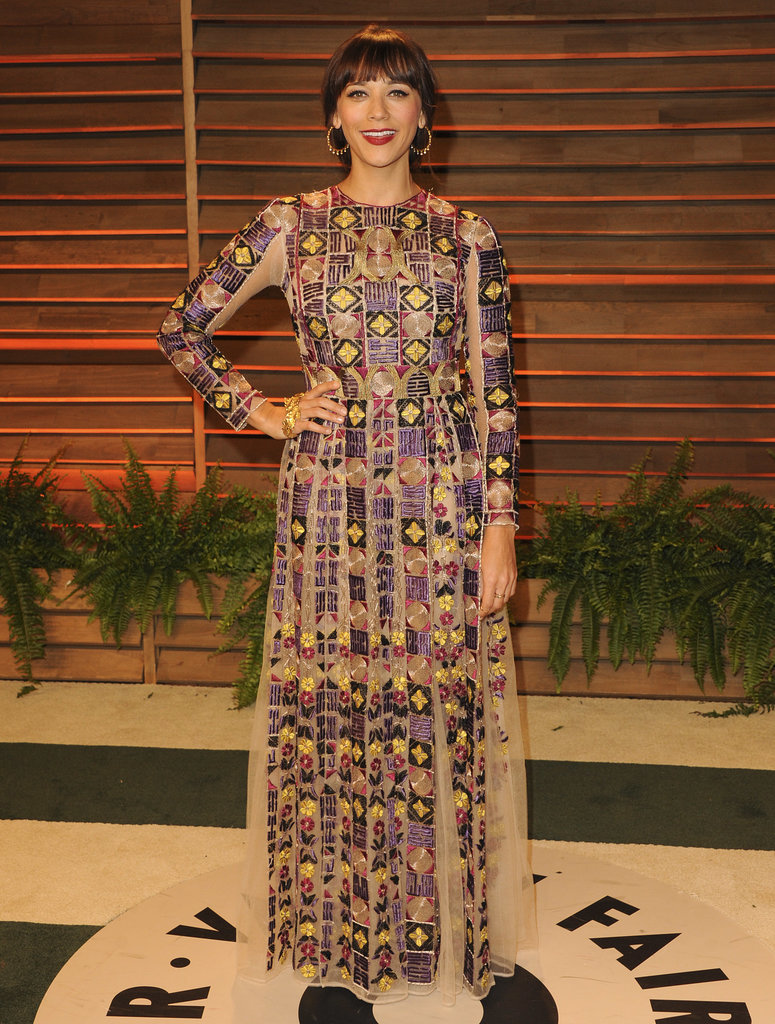 Rashida Jones went for a patterned look.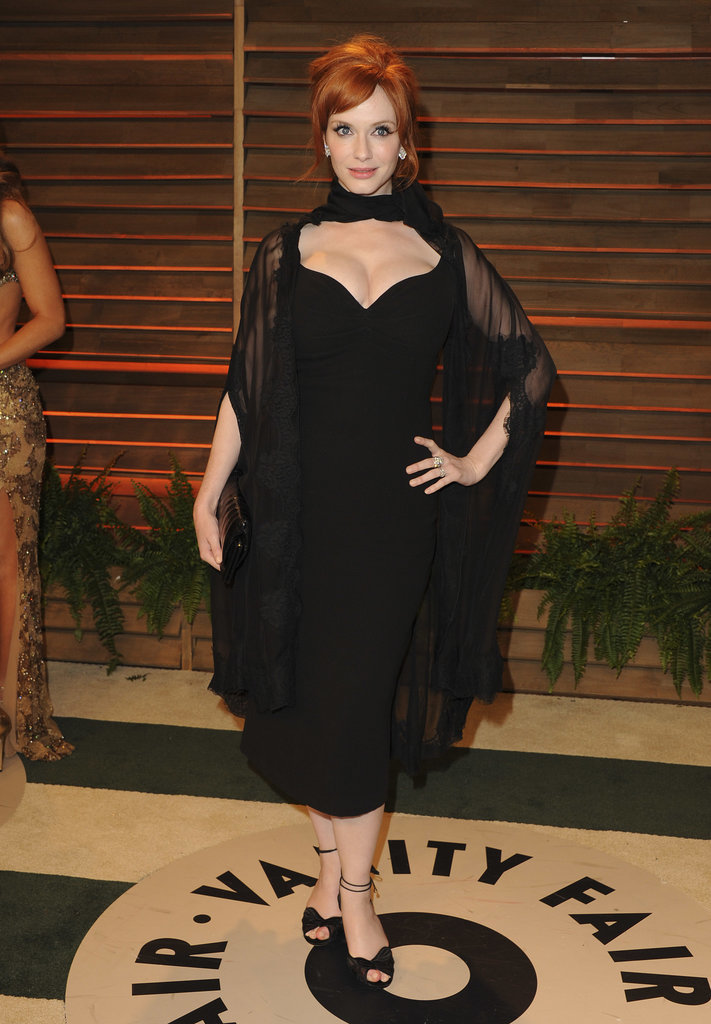 Christina Hendricks showed off her LBD.
Anna Paquin [38] and Stephen Moyer [39] hit their second party of the night.
Jena Malone looked totally glam at the bash.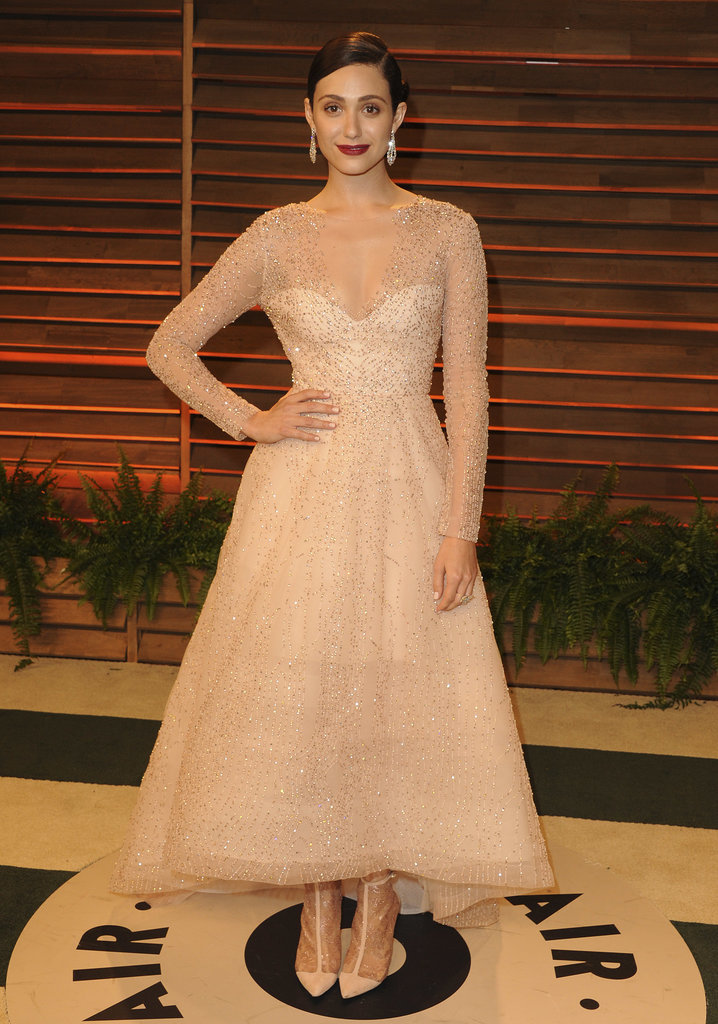 Emmy Rossum was coordinated from head to toe.
Karlie Kloss stunned in black.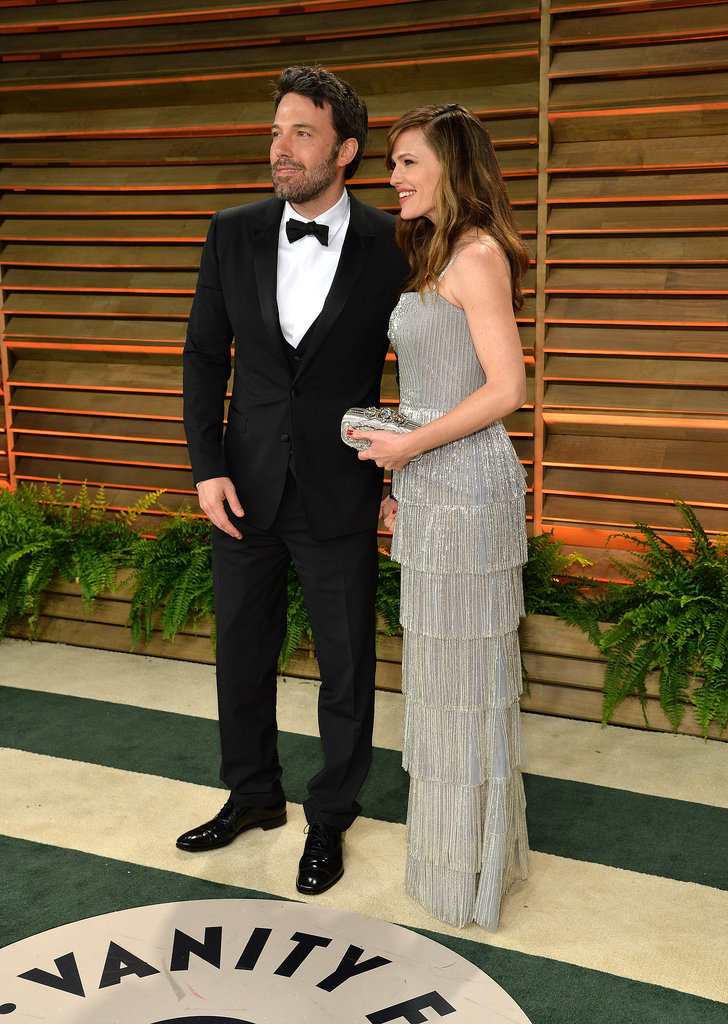 Ben Affleck [40] and Jennifer Garner [41] posed.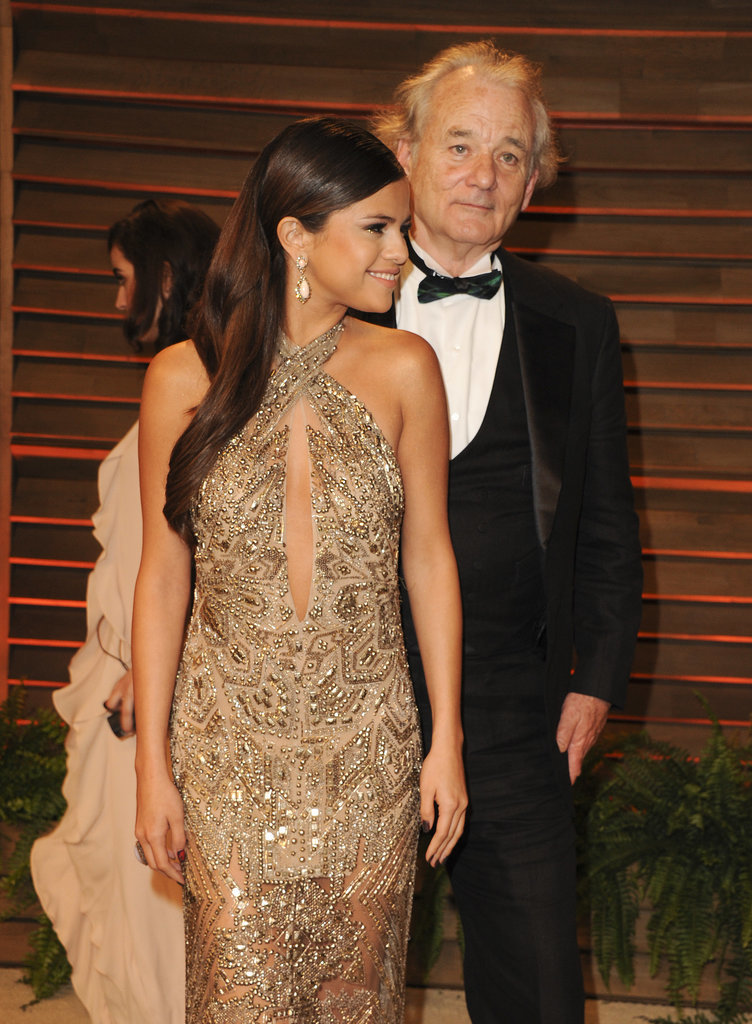 Selena Gomez [42] got a surprise photobomb from Bill Murray [43].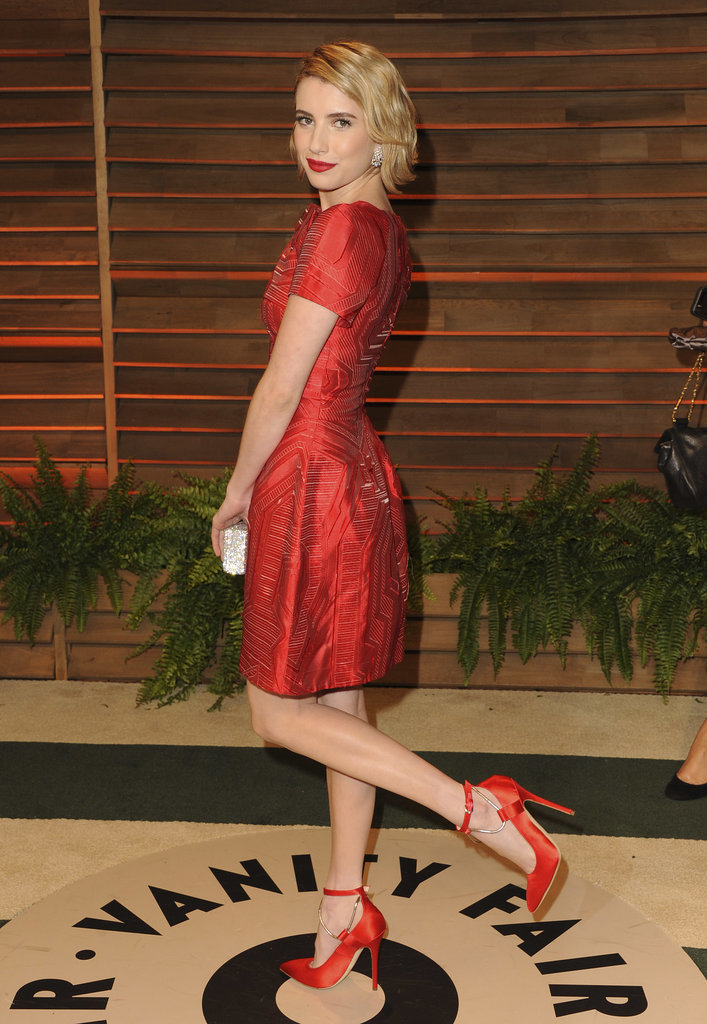 Emma Roberts popped her leg up for a photo.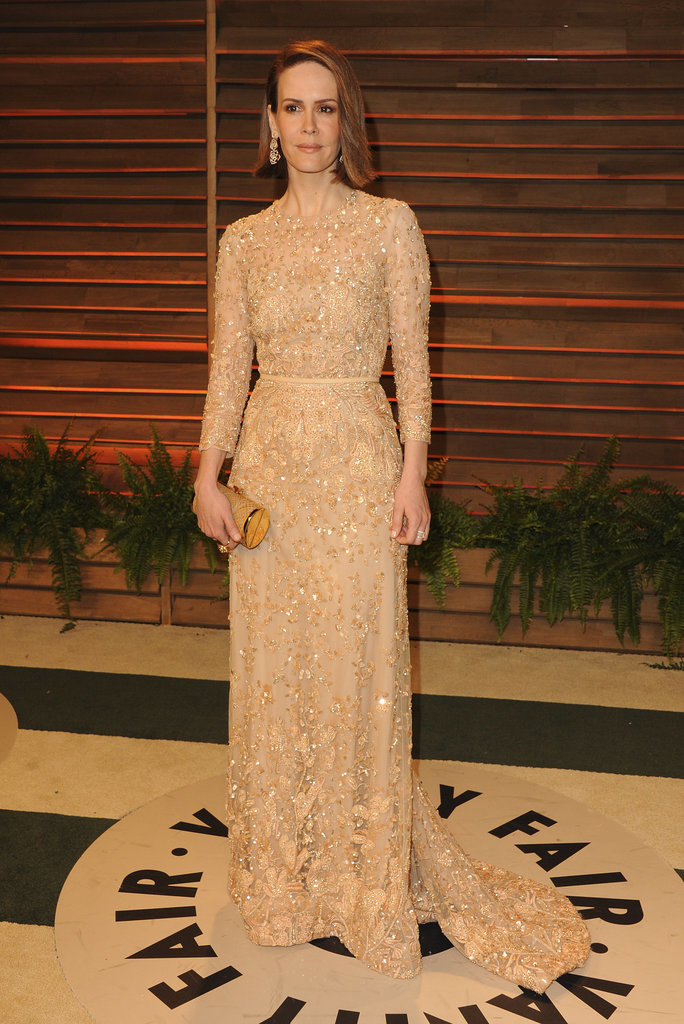 Sarah Paulson went for a nude-colored dress.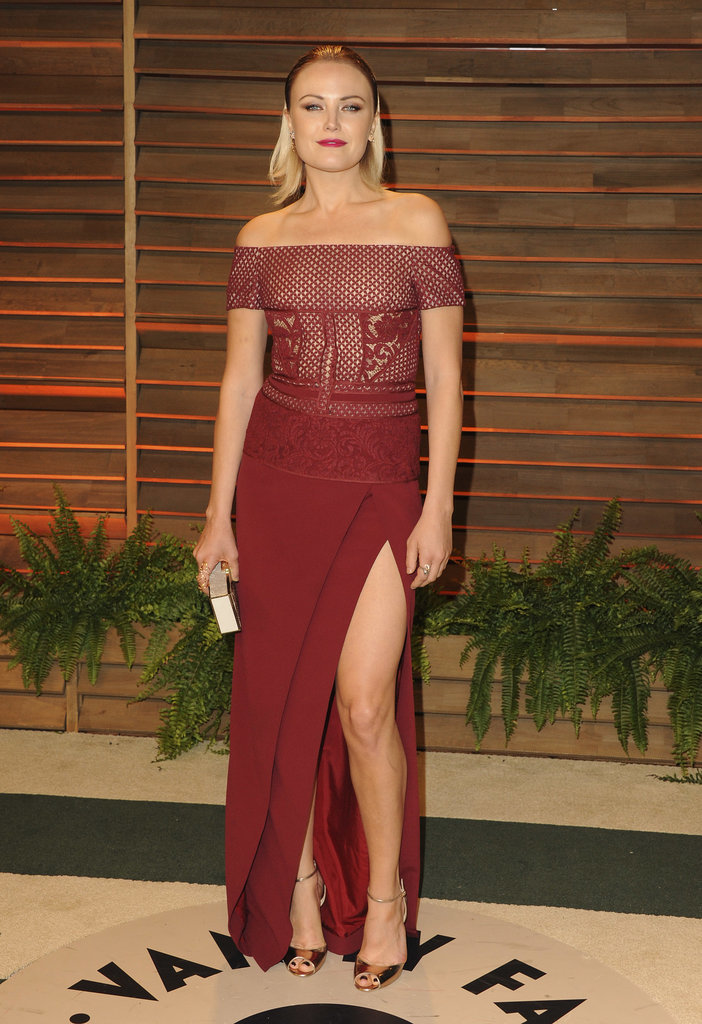 Malin Akerman rocked quite a leg slit.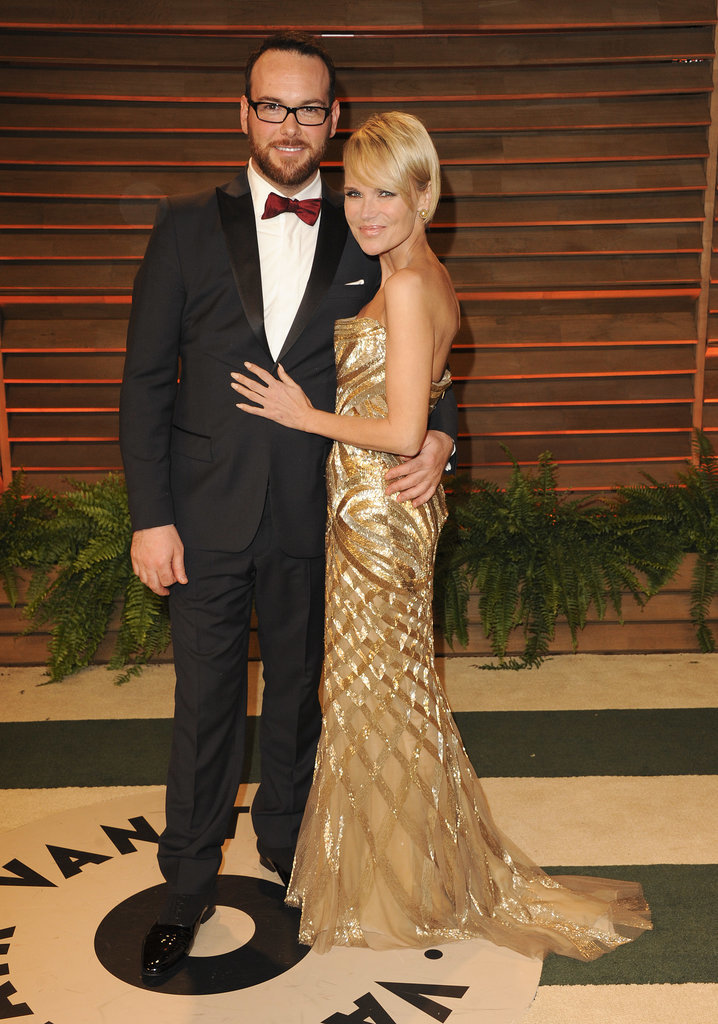 Kristin Chenoweth [44] and her boyfriend, Dana Brunetti, posed.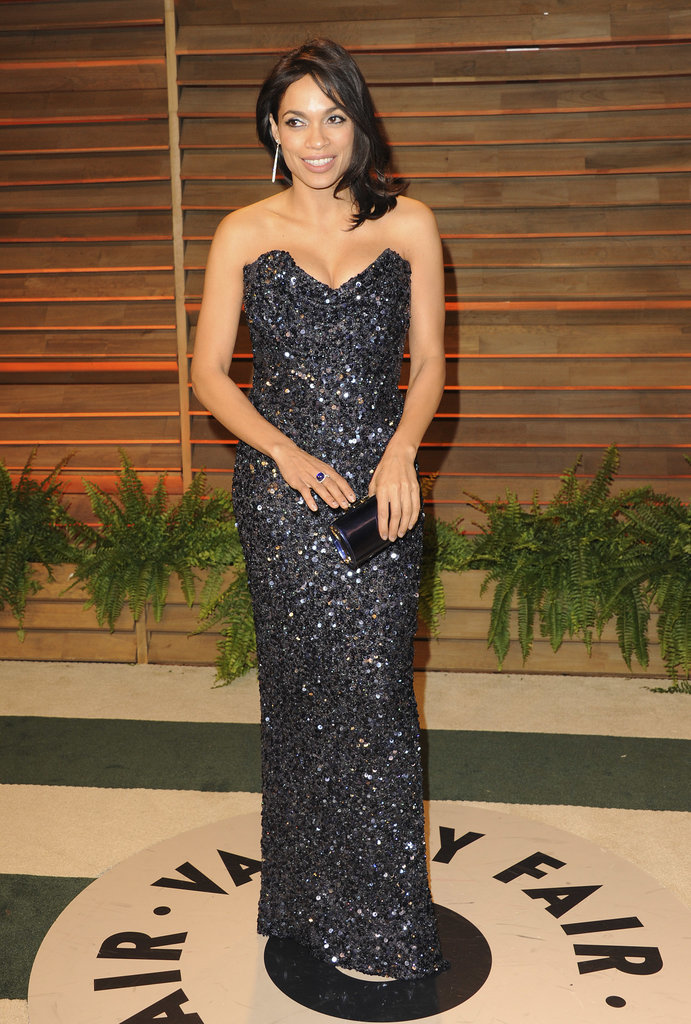 Rosario Dawson [45] sparkled.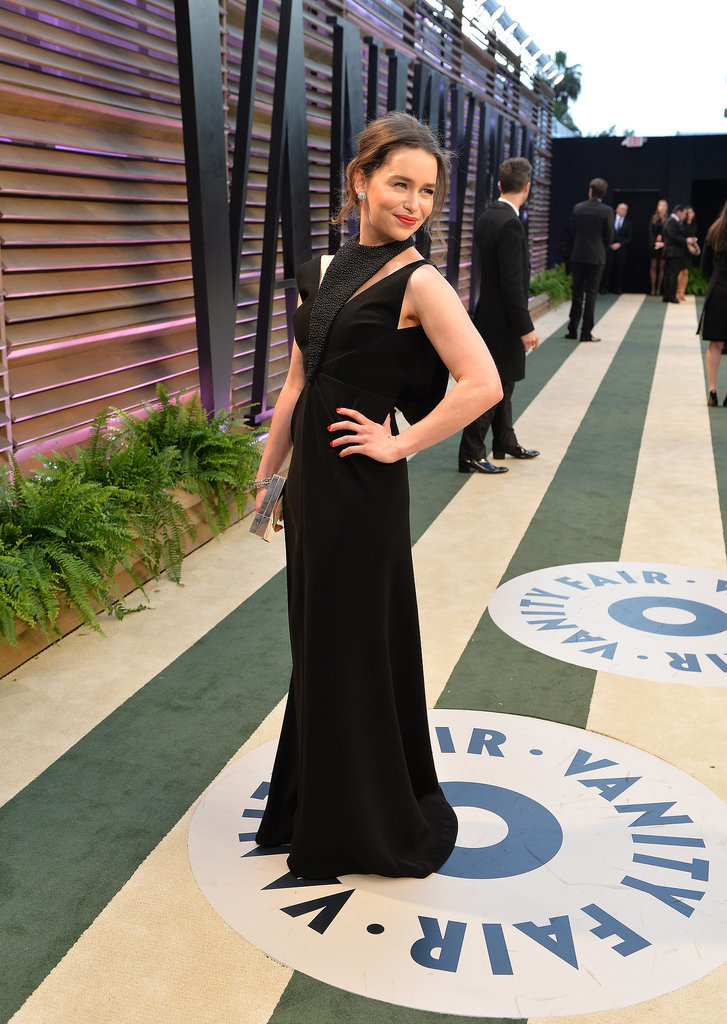 Game of Thrones star Emilia Clarke struck a pose.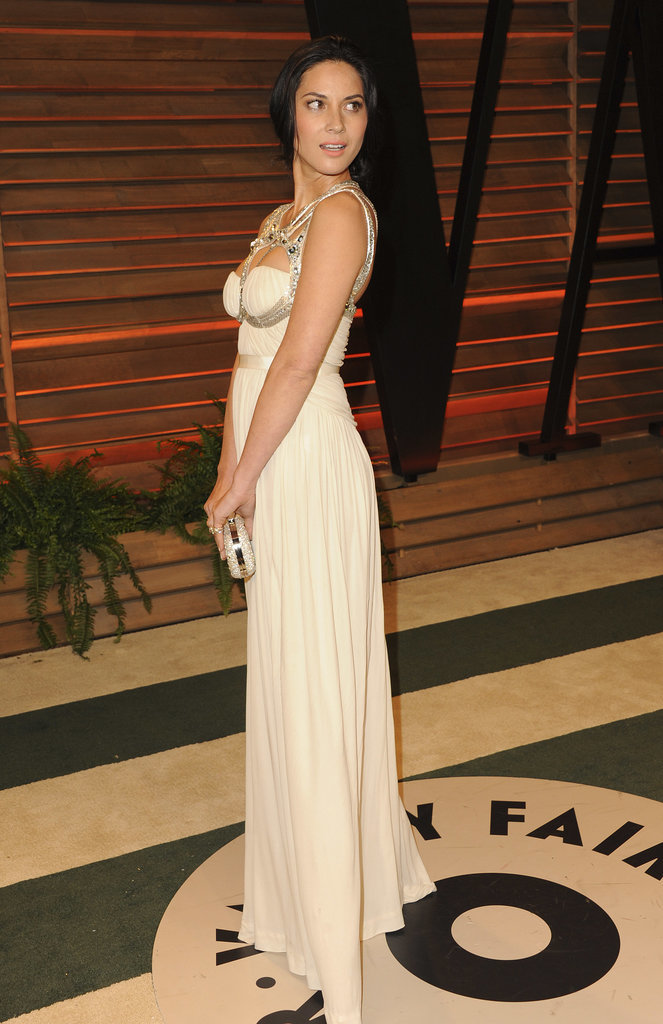 Olivia Munn showed off her best over-the-shoulder pose.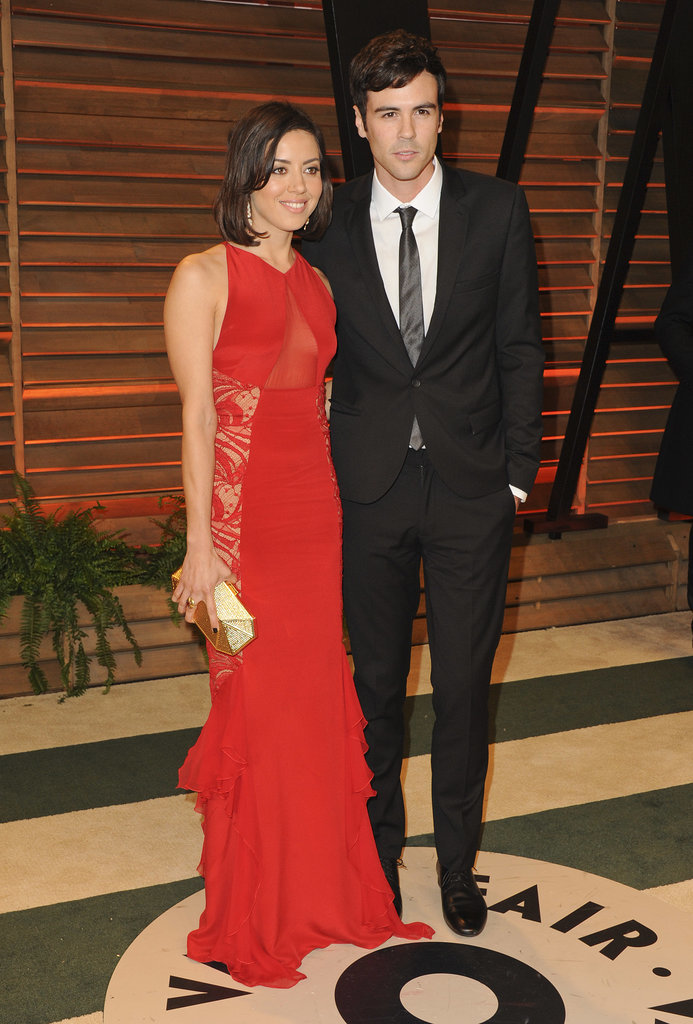 Aubrey Plaza and Mixology star Blake Lee came to the party together.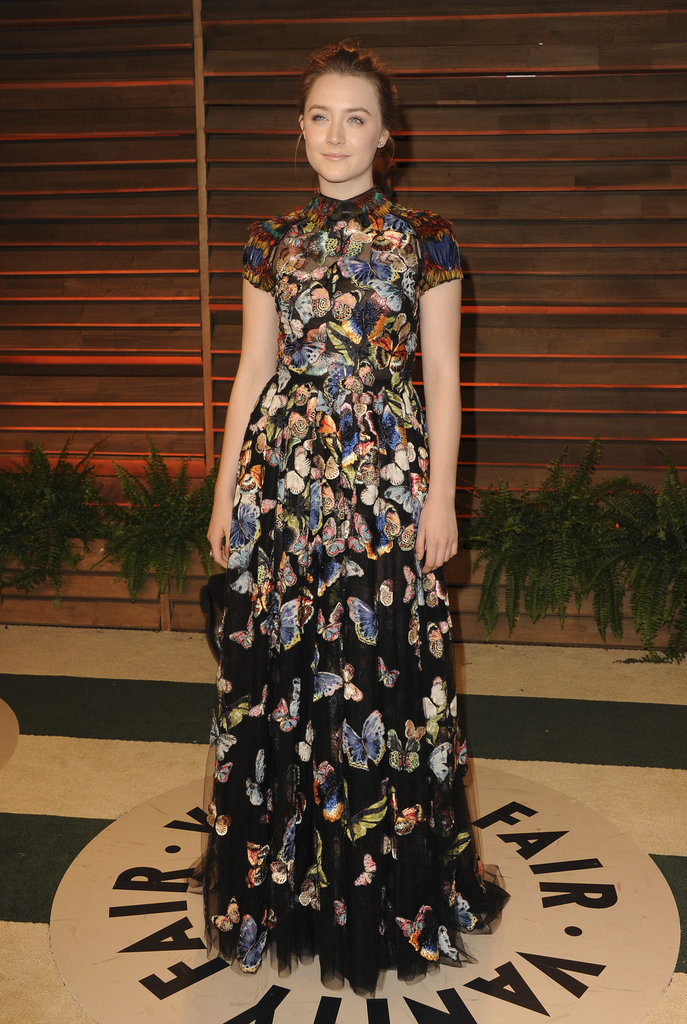 Saoirse Ronan wore a bold pattern.
Kate Beckinsale [46] and her husband, Len Wiseman [47], came together.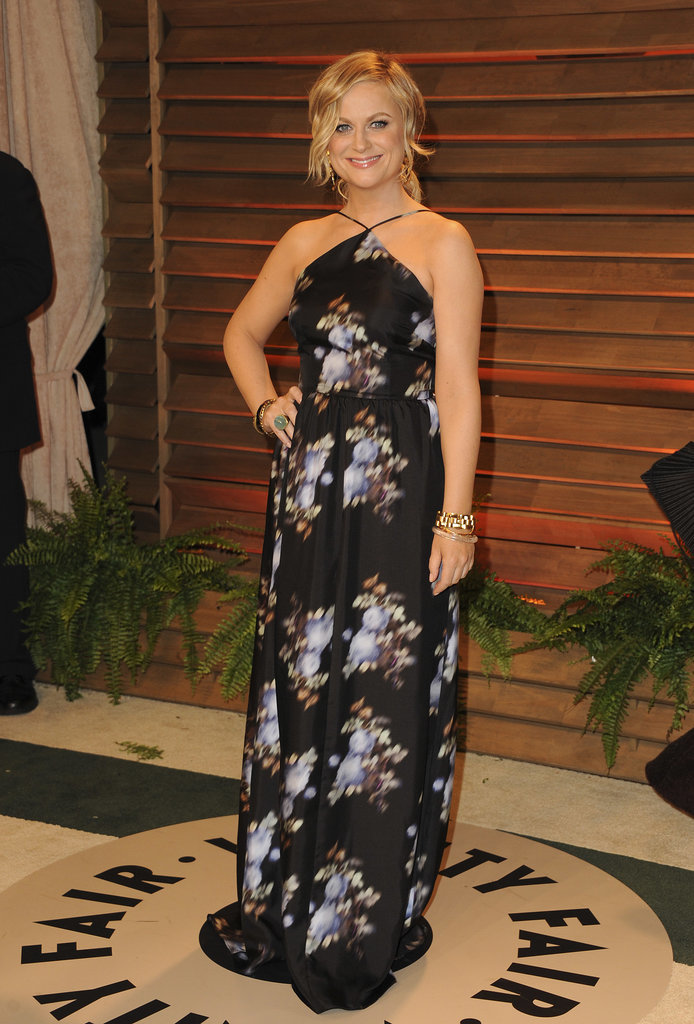 Amy Poehler [48] was pretty in florals.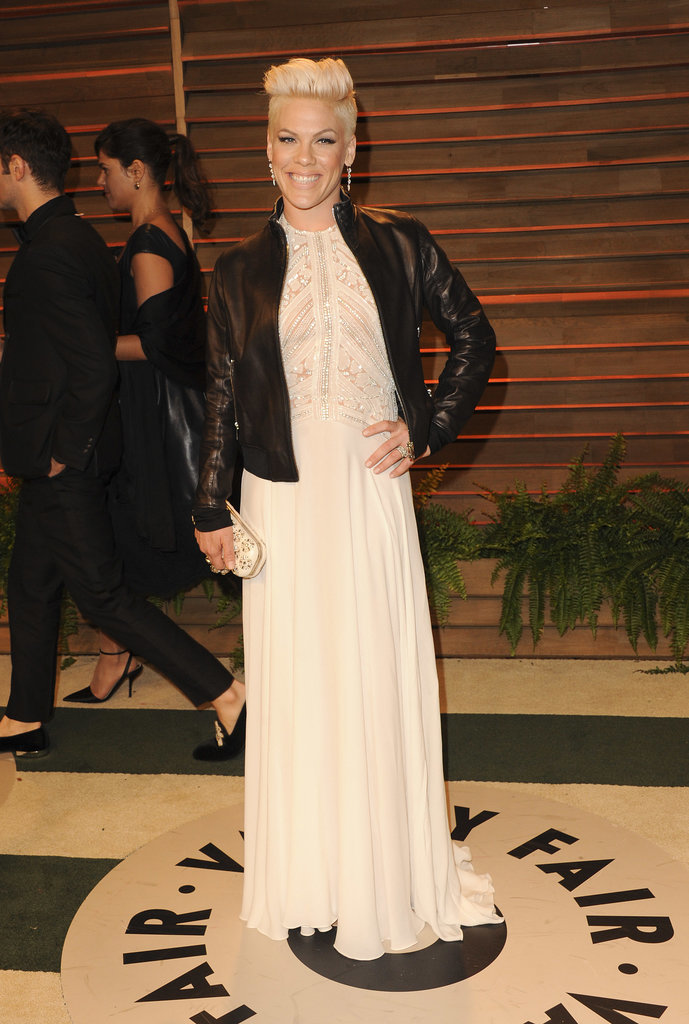 Pink traded her red Oscars gown for a pastel dress.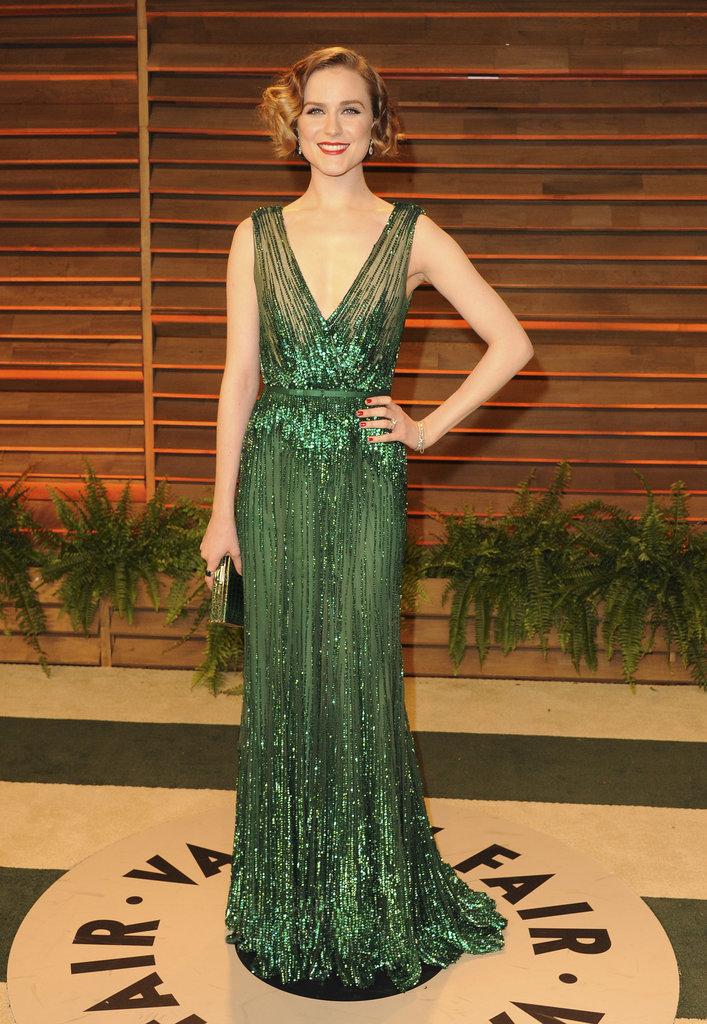 New mom Evan Rachel Wood walked the red carpet in a low-cut dress.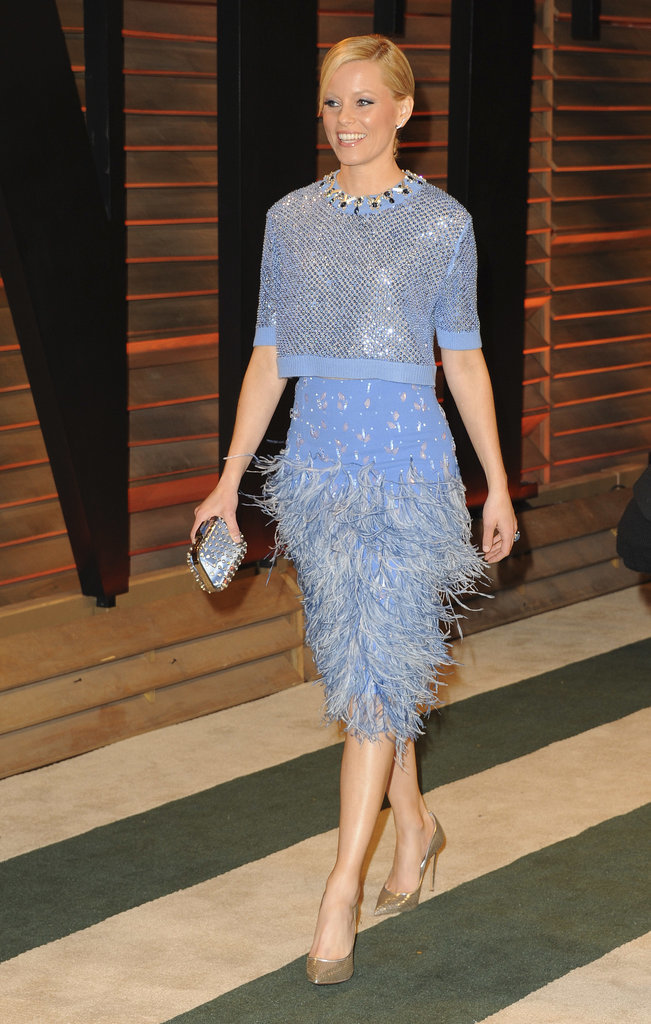 Elizabeth Banks wore blue.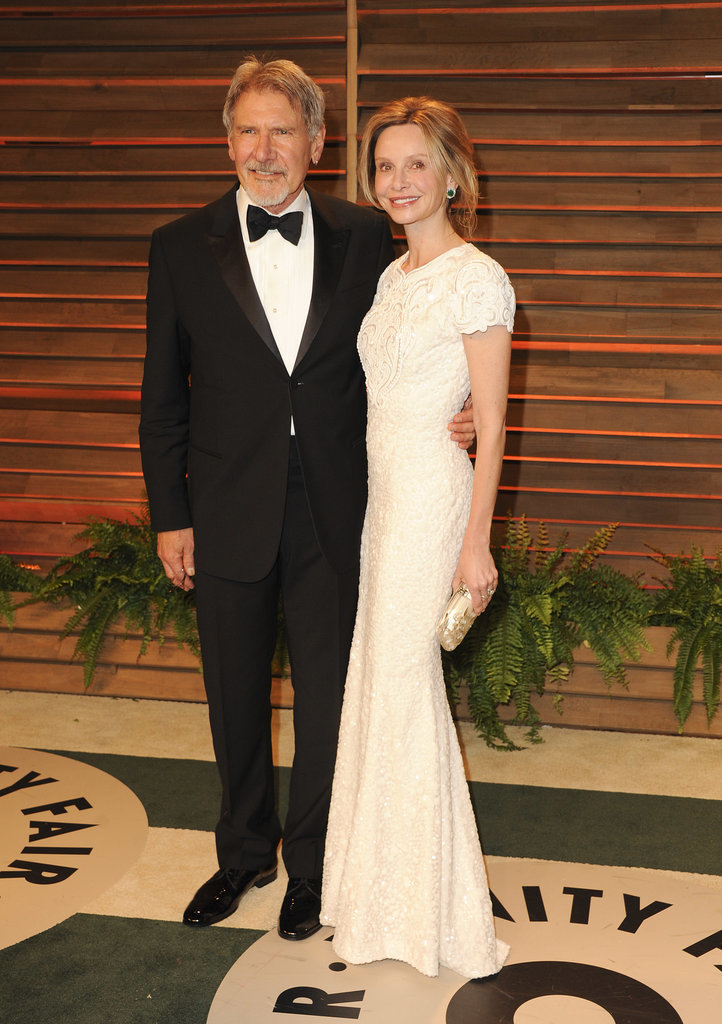 Harrison Ford [49] and Calista Flockhart [50] headed to the Vanity Fair party after attending the Oscars.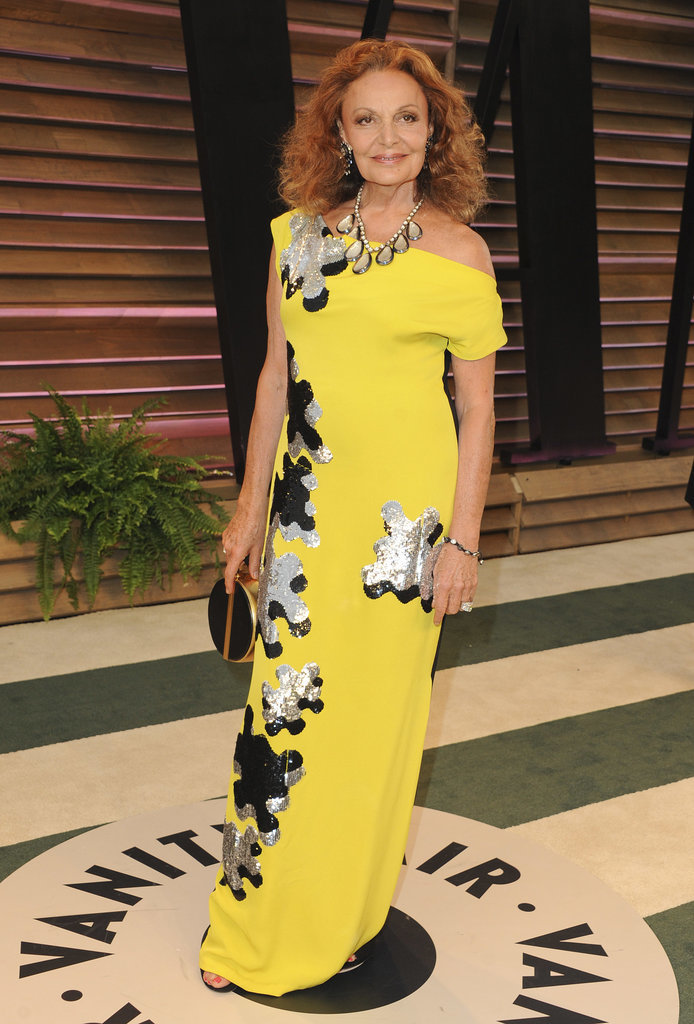 Designer Diane von Furstenberg [51] showed up in one of her own designs.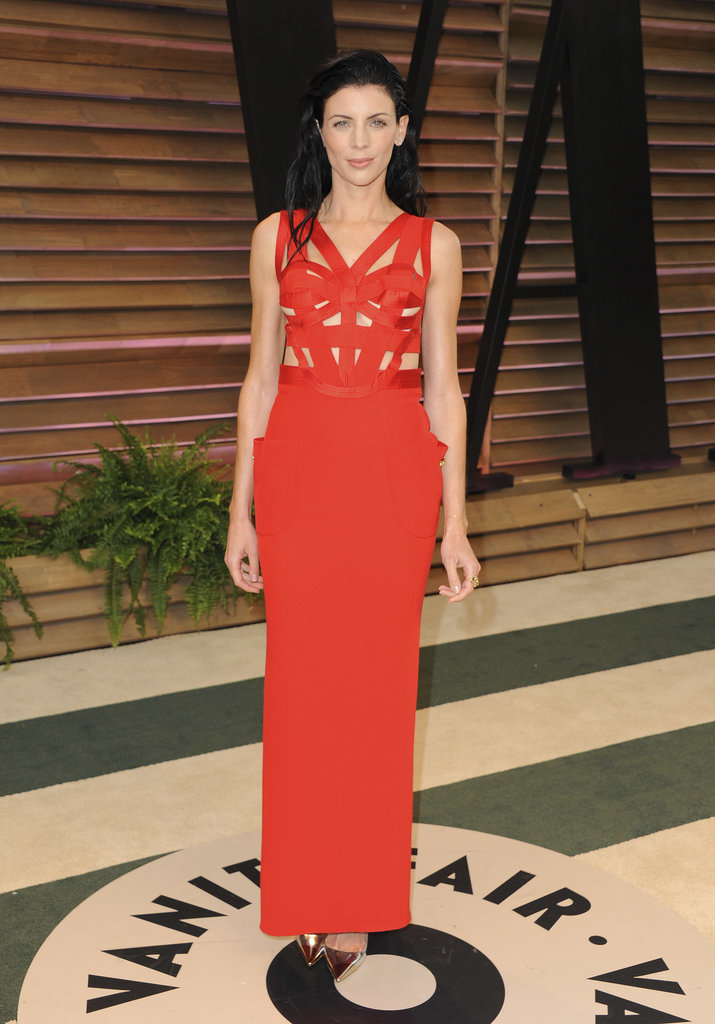 Liberty Ross wore a sexy red dress.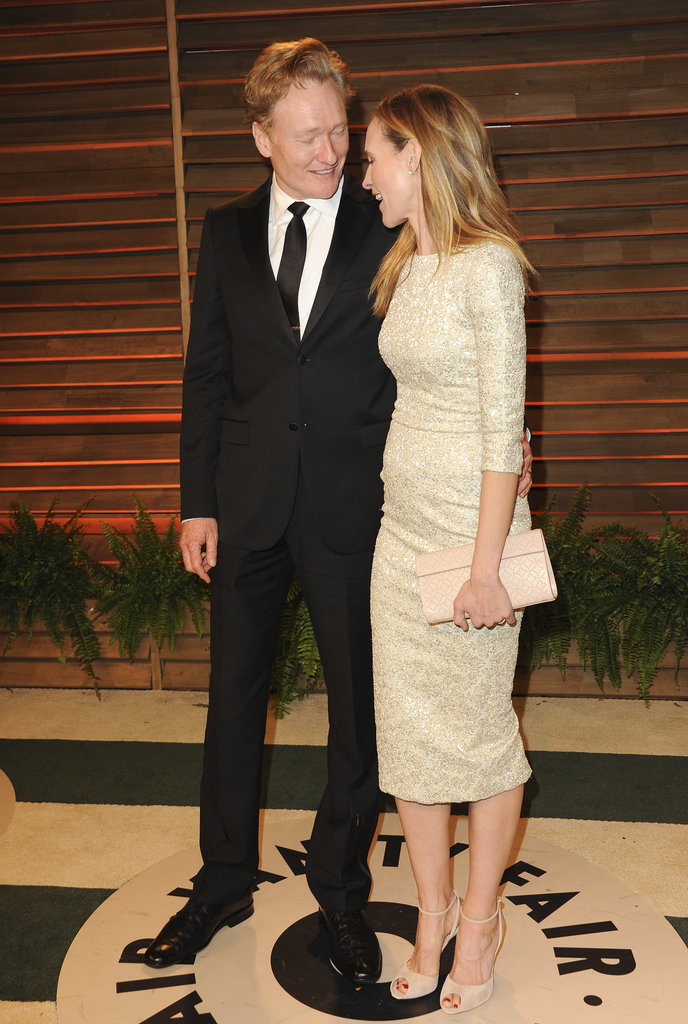 Conan O'Brien [52] and his wife, Liza Powel, shared a moment.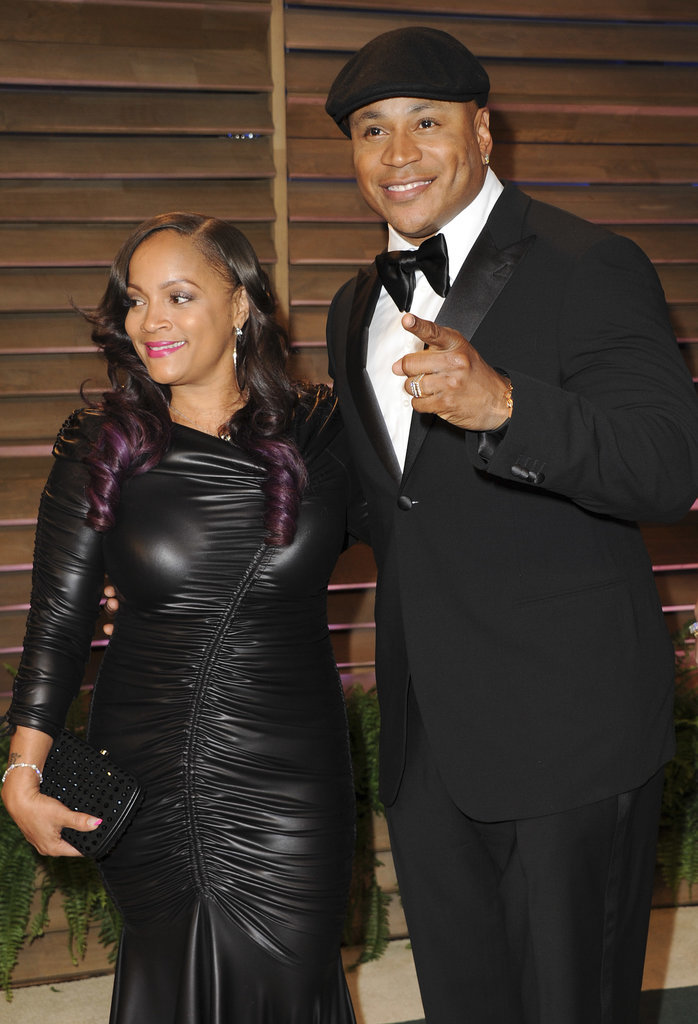 LL Cool J and his wife, Simone Johnson, were ready to party.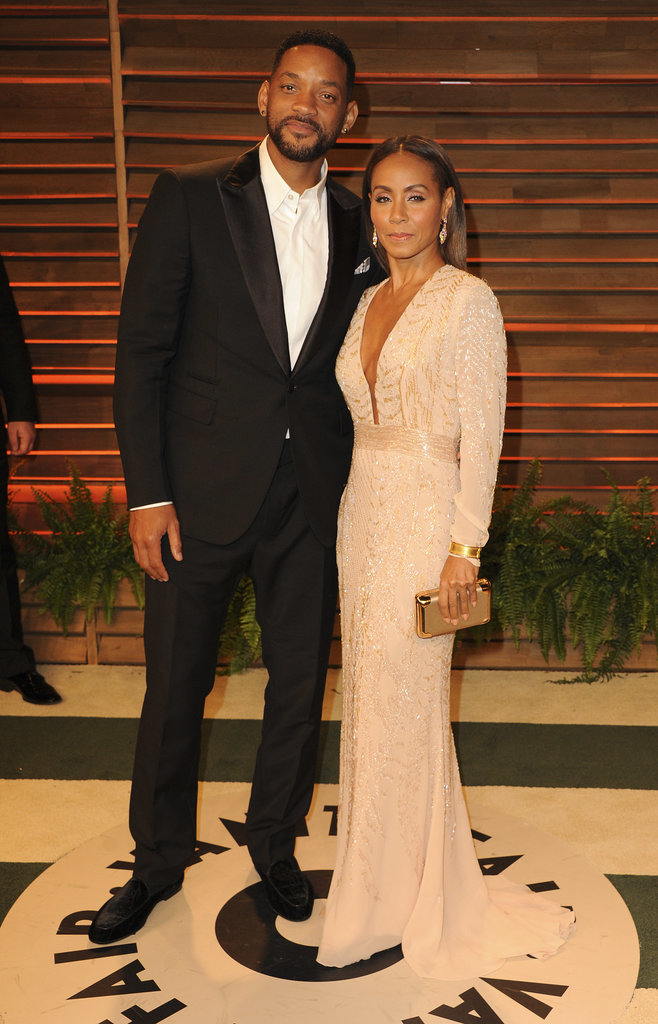 Will Smith [53] and his wife, Jada Pinkett Smith [54], were red carpet ready.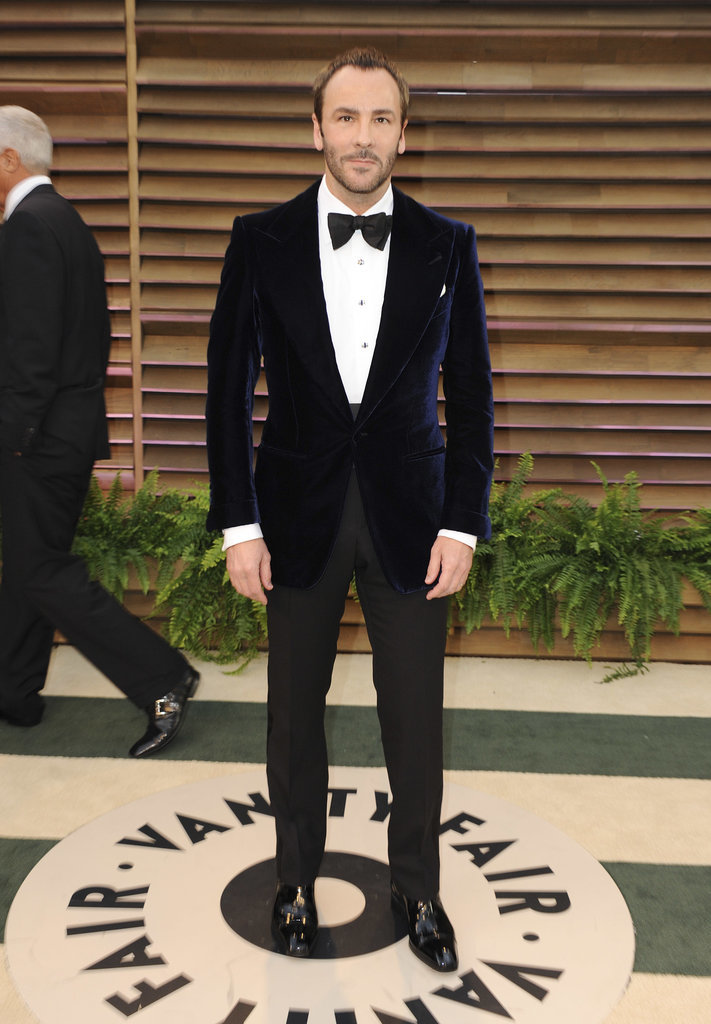 Tom Ford [55] wore one of his own velvet suit jackets to the Vanity Fair party.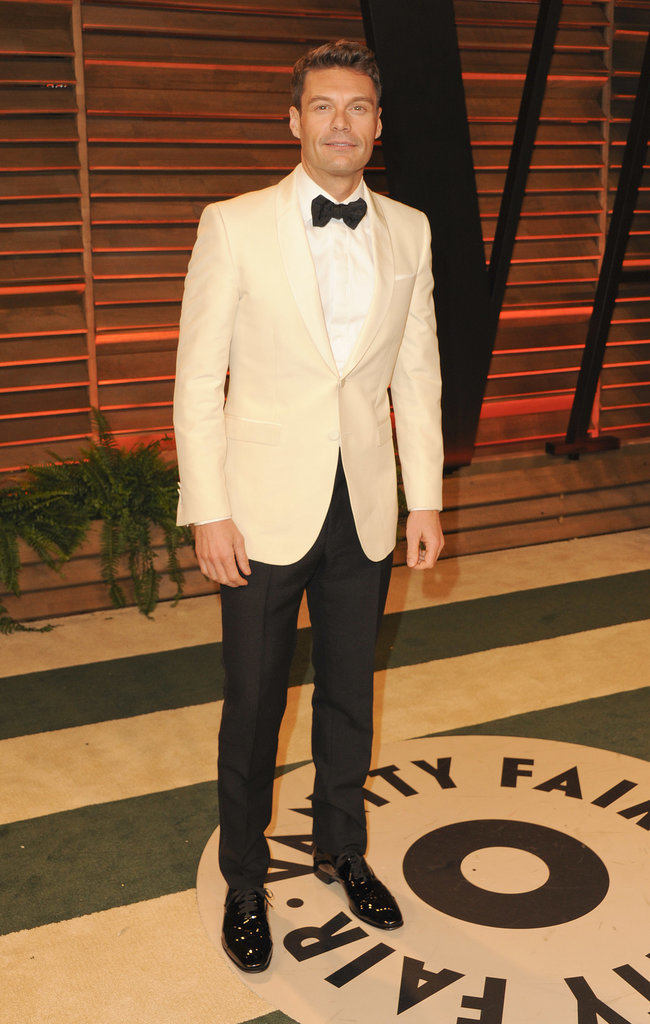 Ryan Seacrest [56] kept the same tux on all night.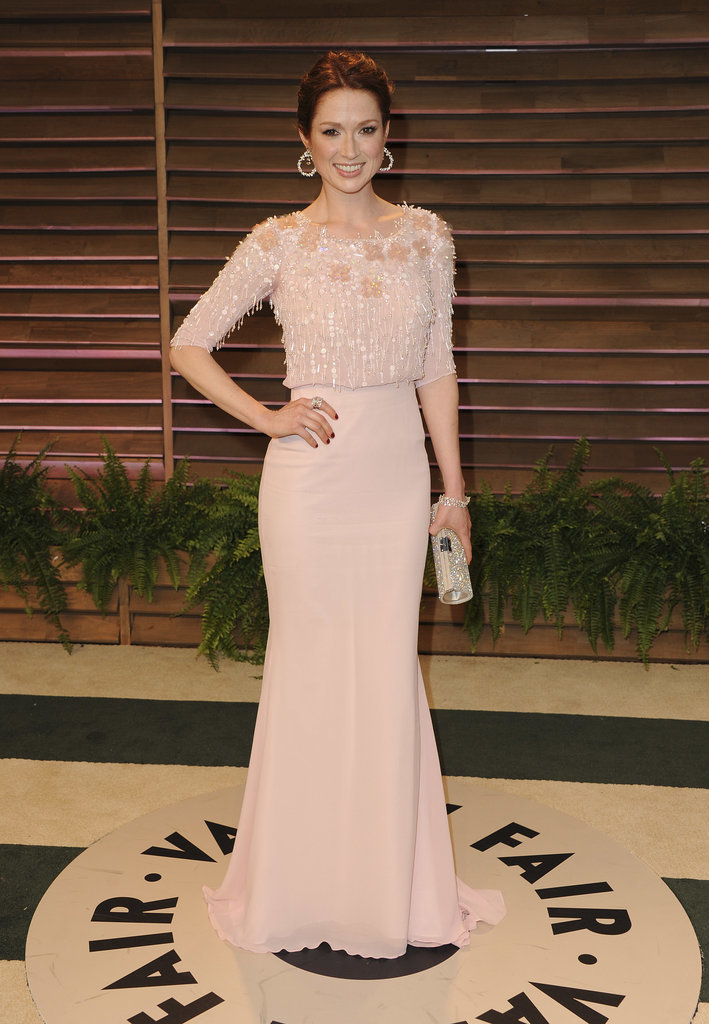 Ellie Kemper popped up at the Vanity Fair Oscars party.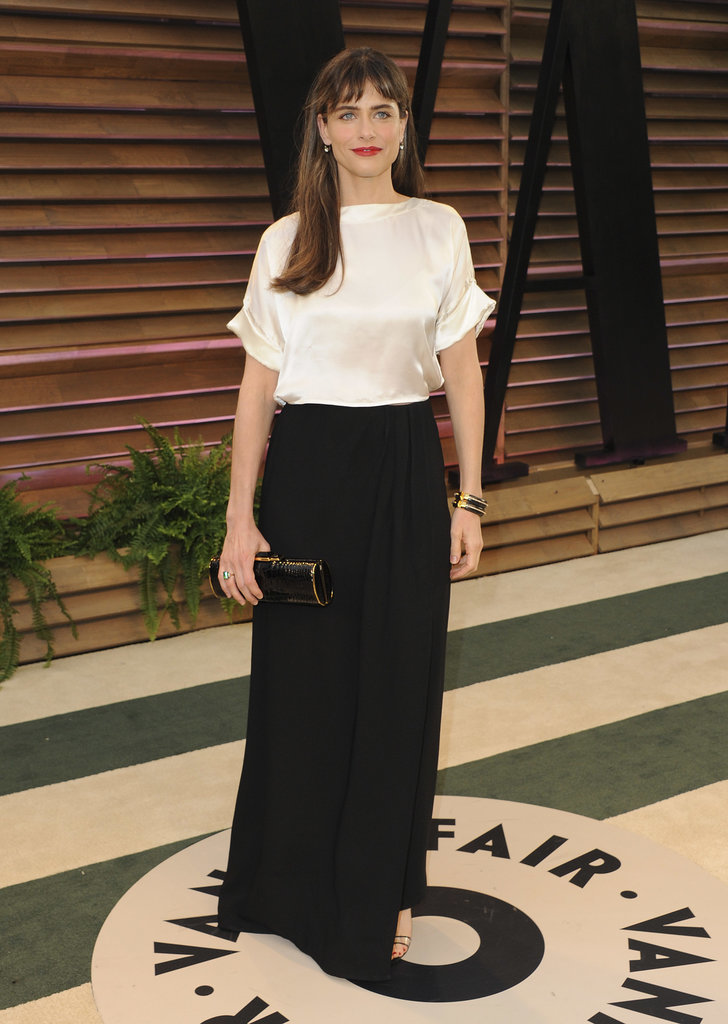 Amanda Peet [57] showed up for the Vanity Fair Oscars party in black and white.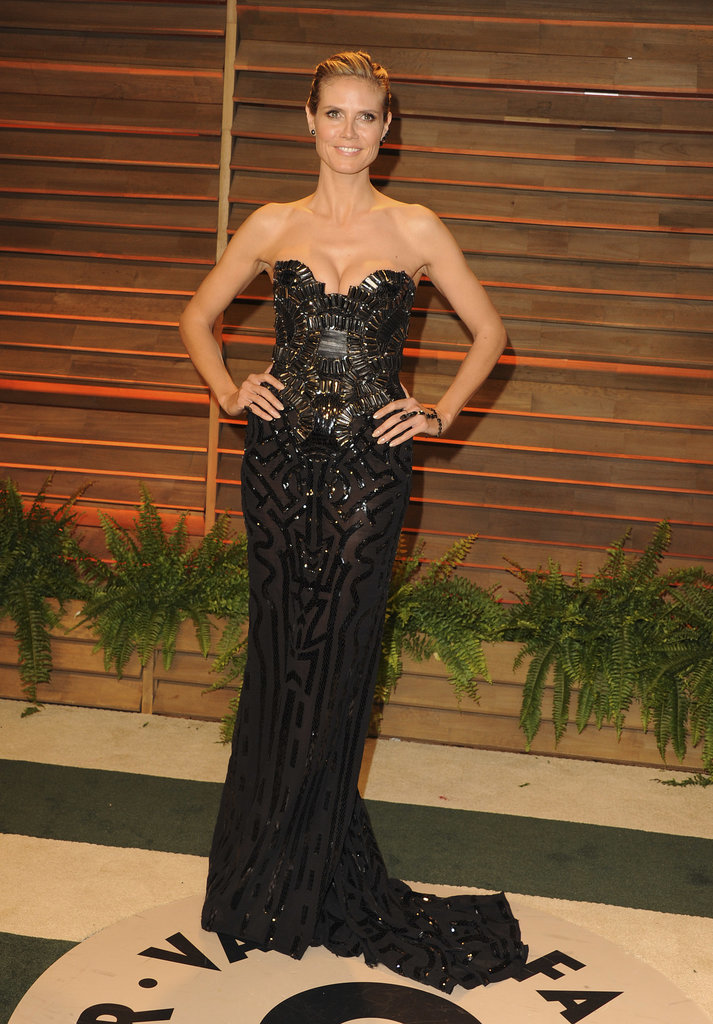 Heidi Klum [58] stunned at the bash.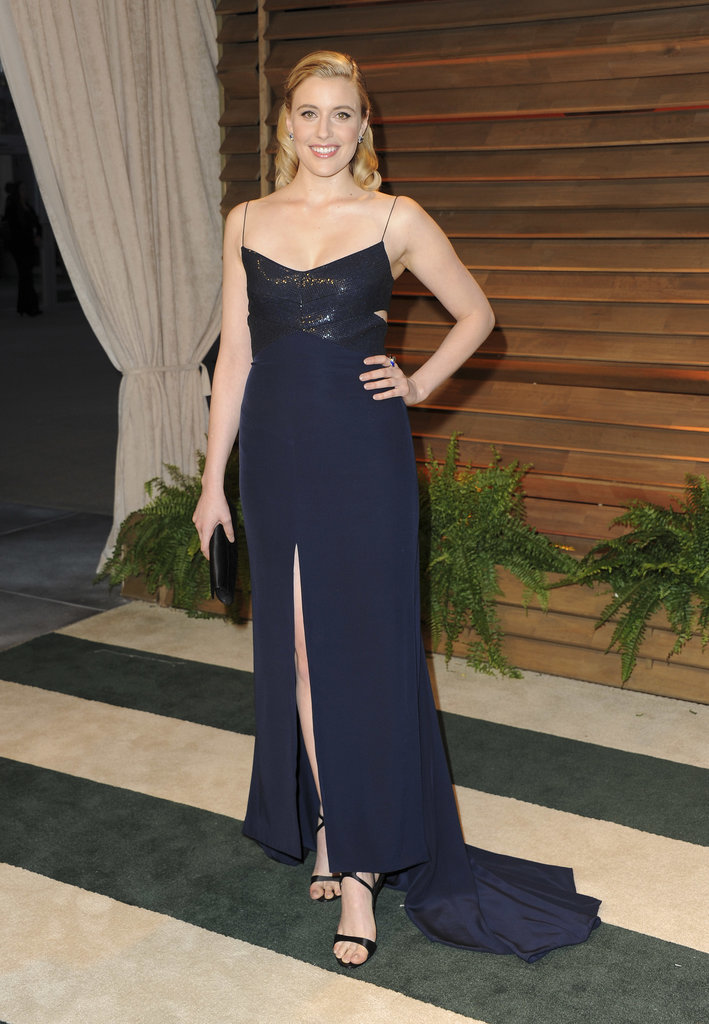 Greta Gerwig looked glamorous in navy blue.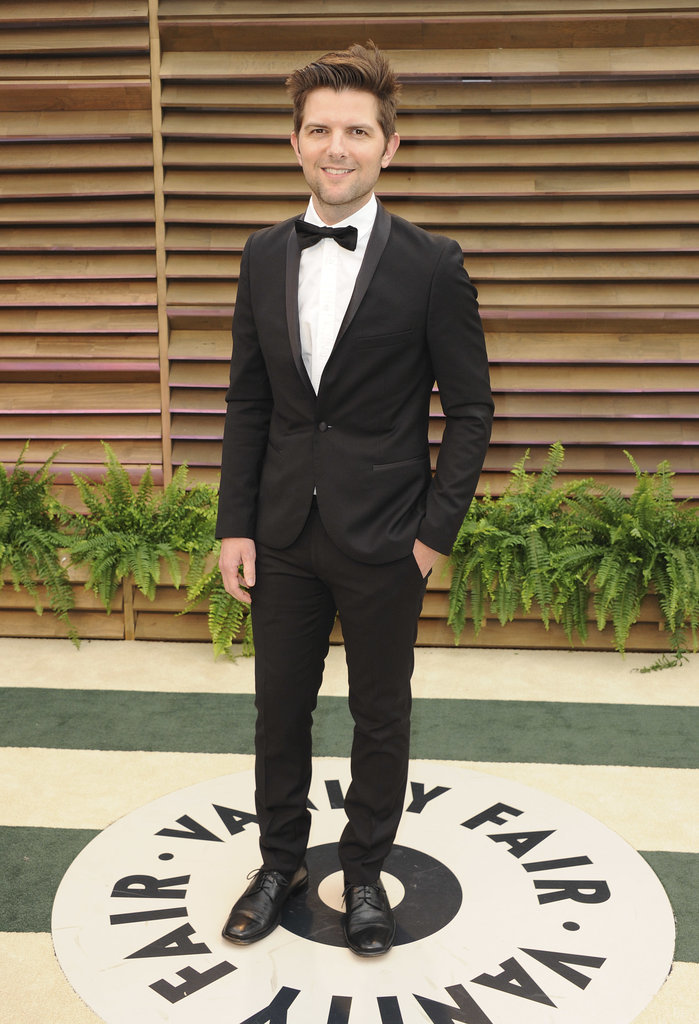 Adam Scott arrived in a sleek suit.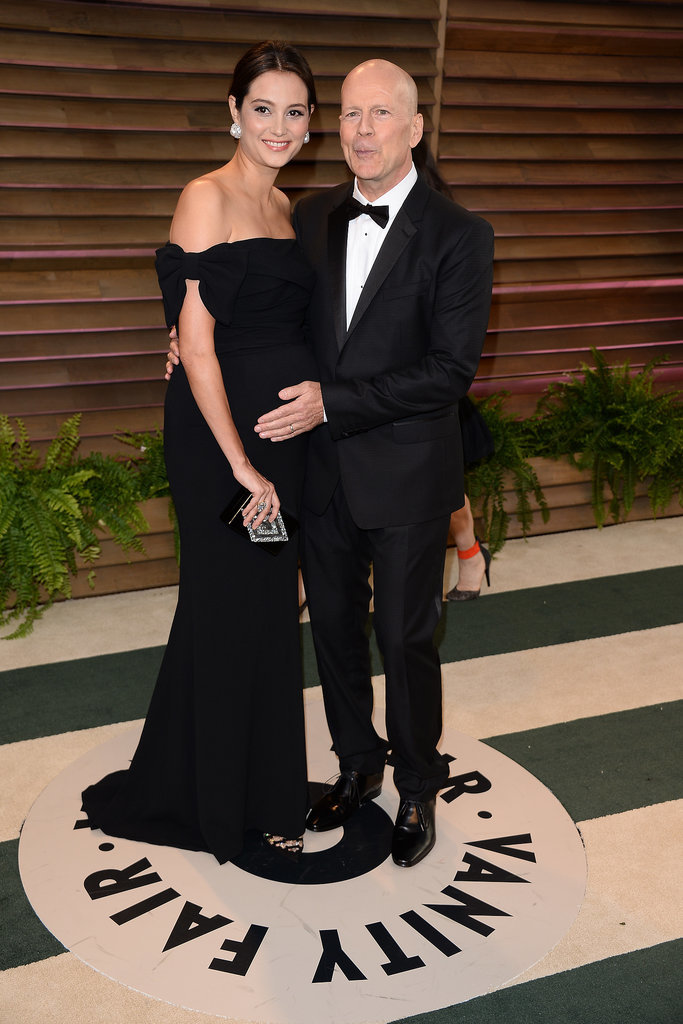 Bruce Willis [59] rubbed his wife Emma Heming's pregnant belly.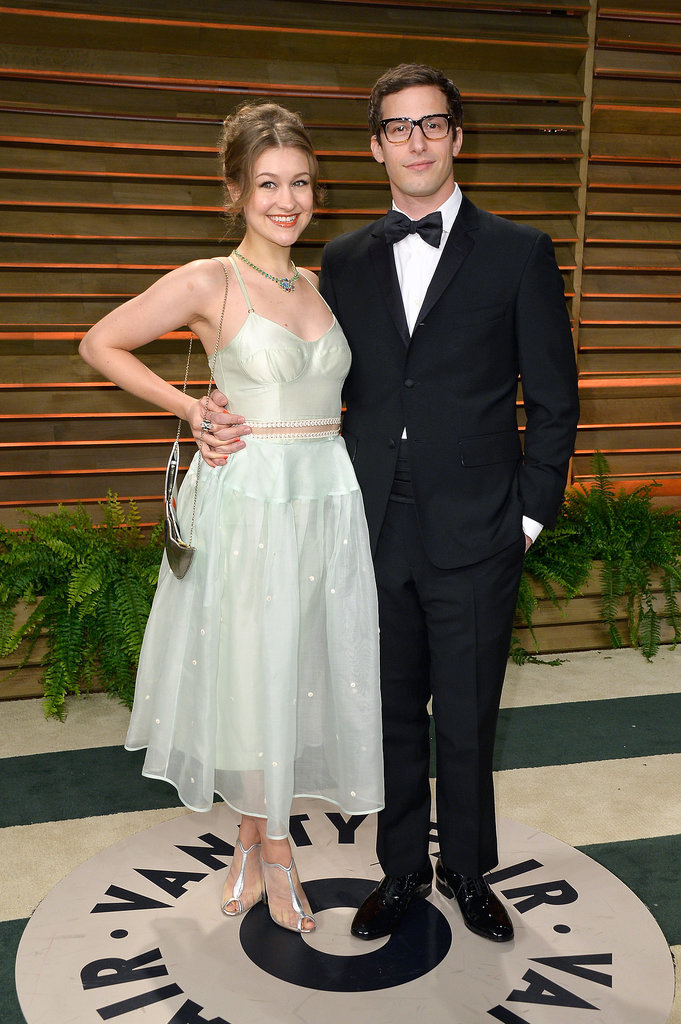 Andy Samberg [60] and his wife, Joanna Newsom, looked cute.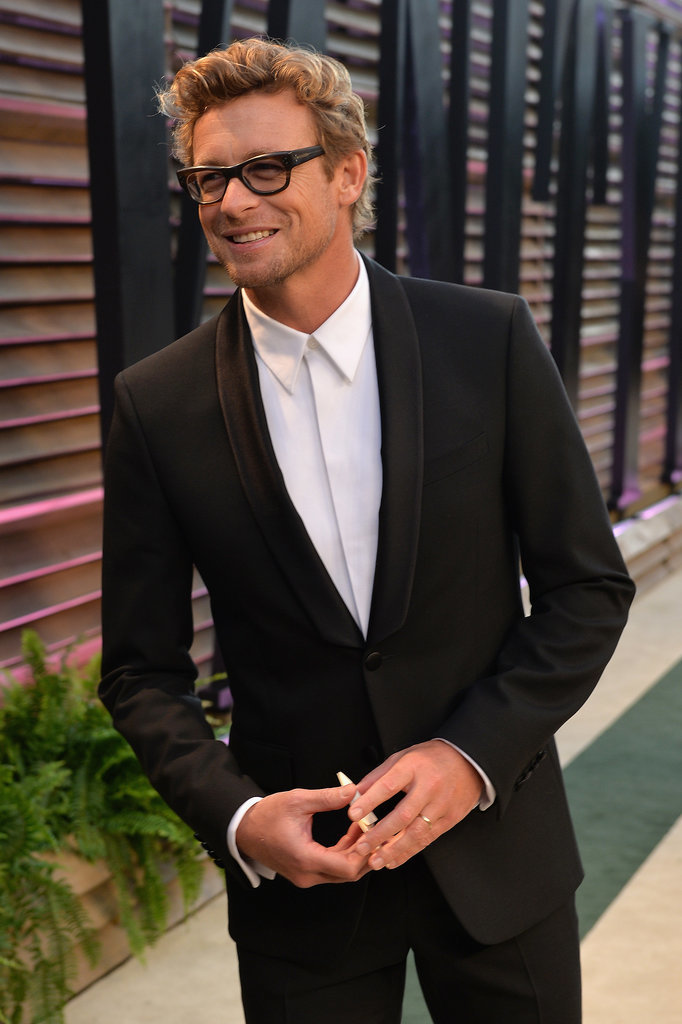 Simon Baker was all smiles on the red carpet.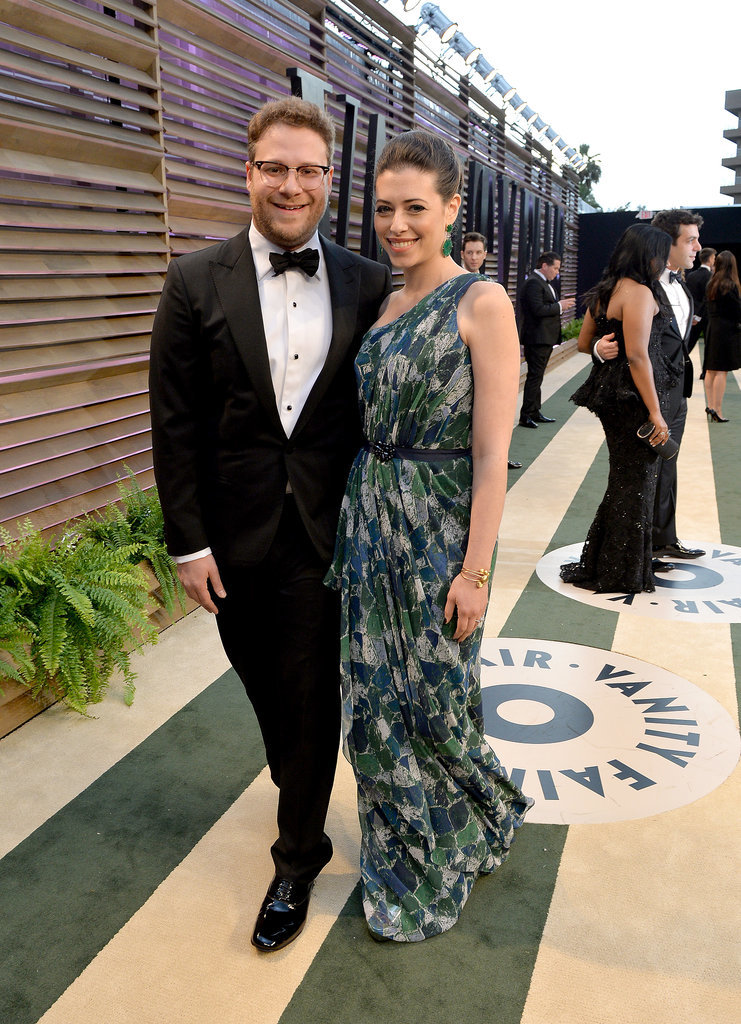 Seth Rogen [61] showed up with his wife, Lauren Miller.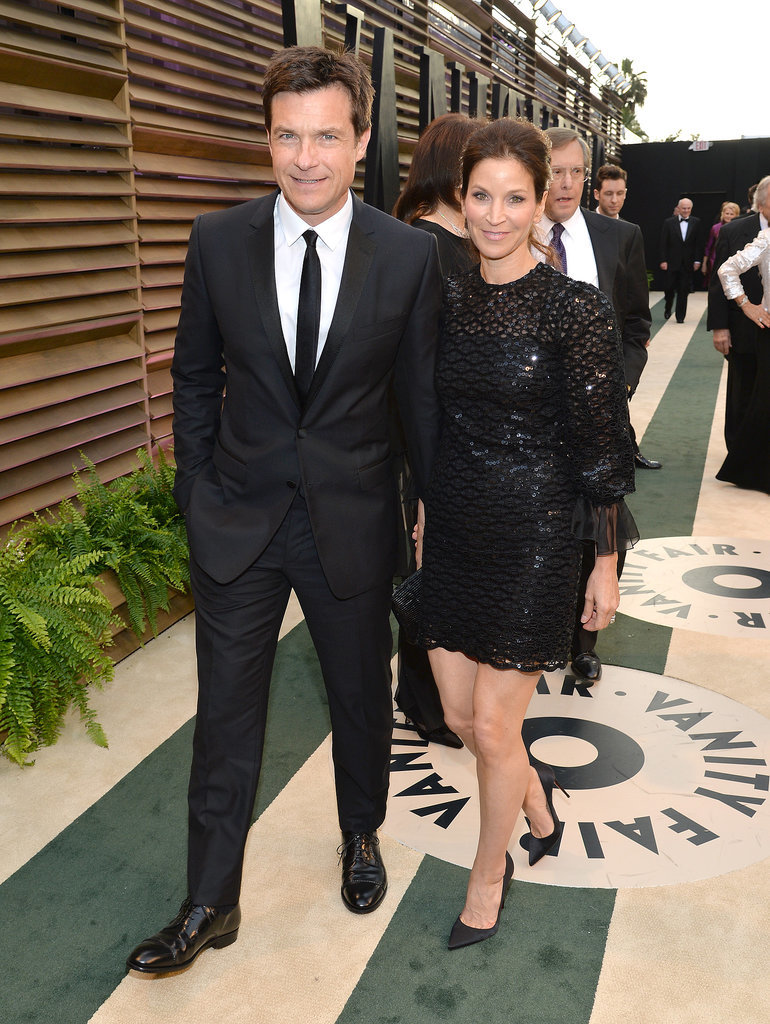 Jason Bateman [62] and his wife, Amanda Anka, wore black.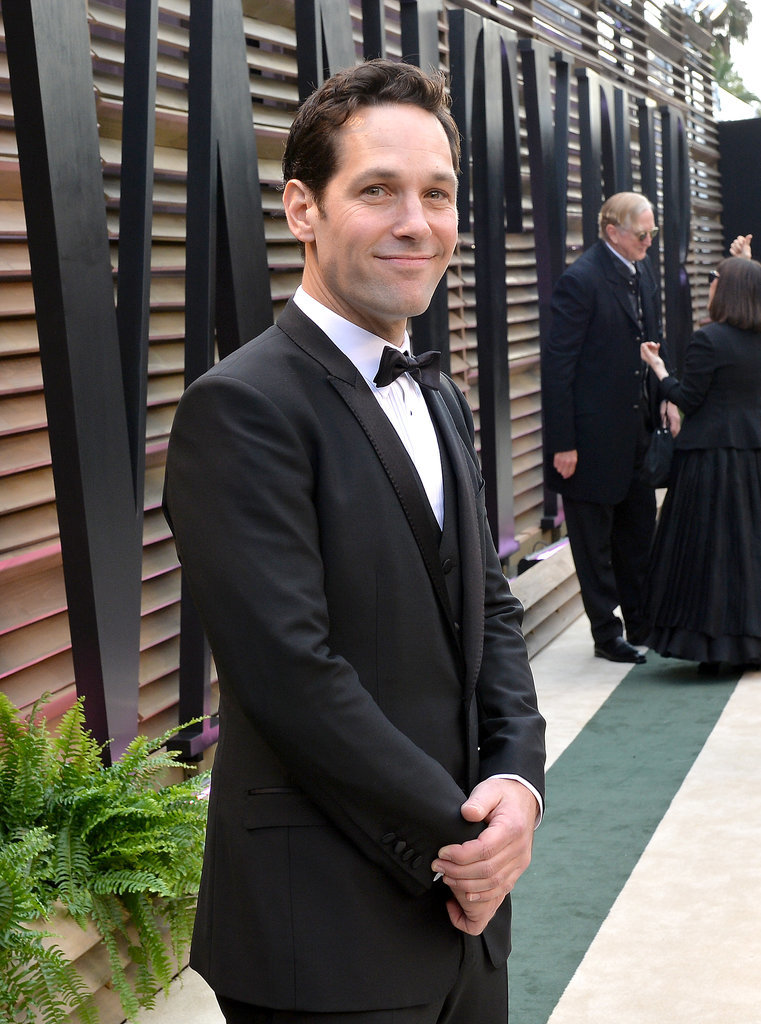 Paul Rudd [63] posed on the red carpet.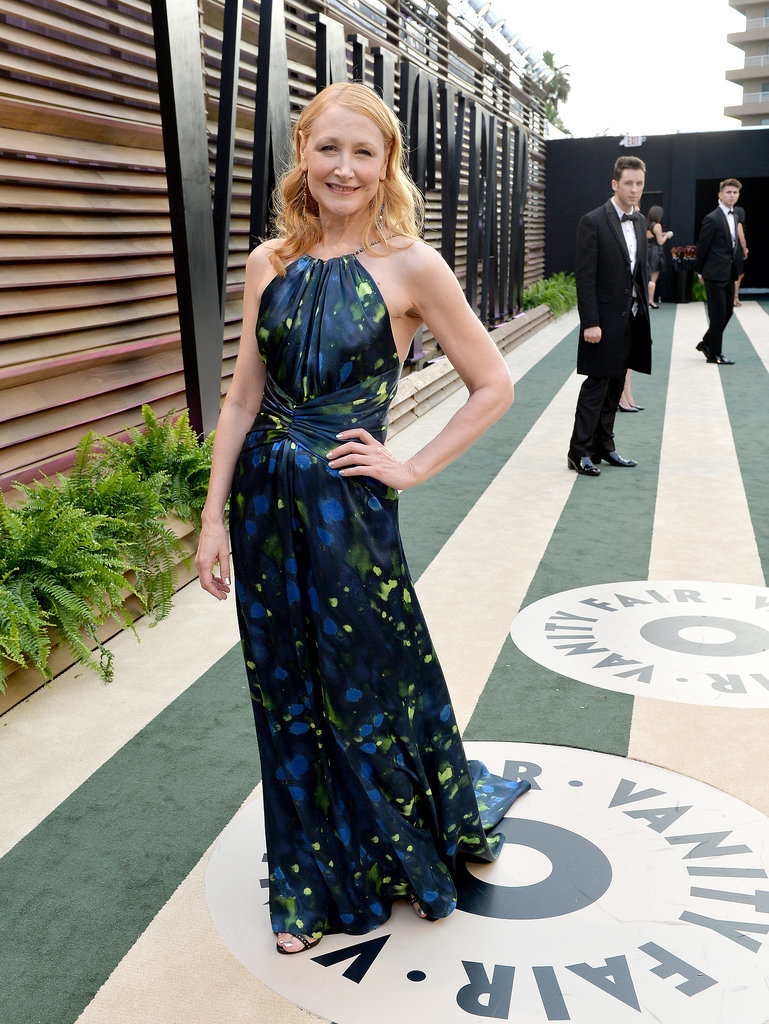 Patricia Clarkson showed up in style for the event.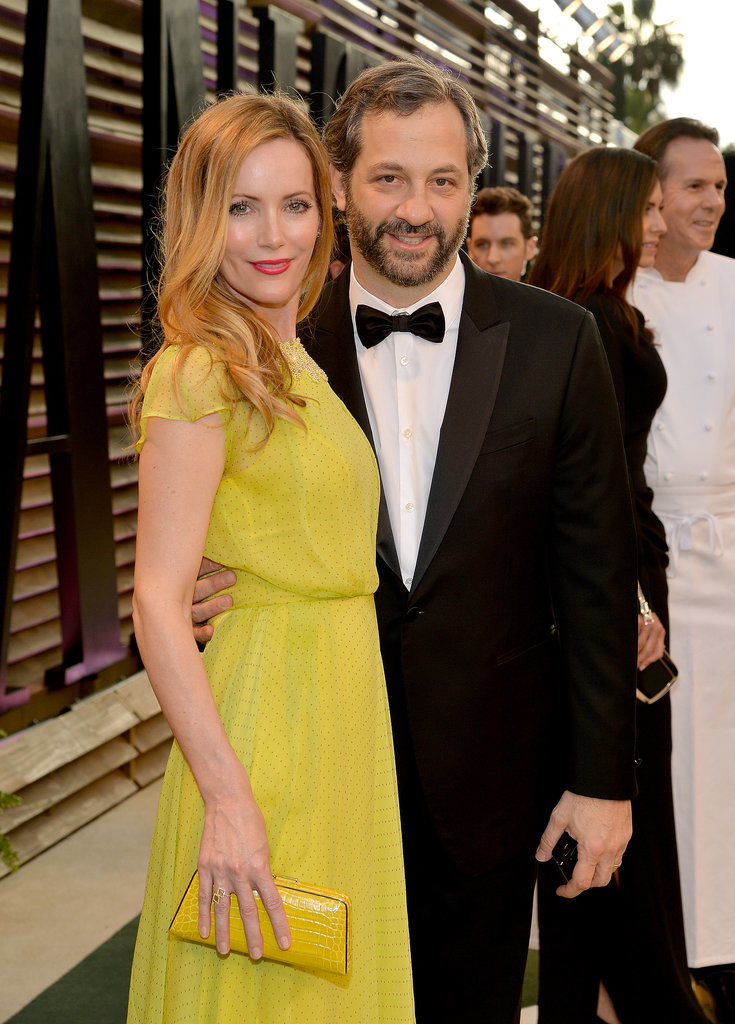 Leslie Mann and Judd Apatow arrived together for the Vanity Fair party.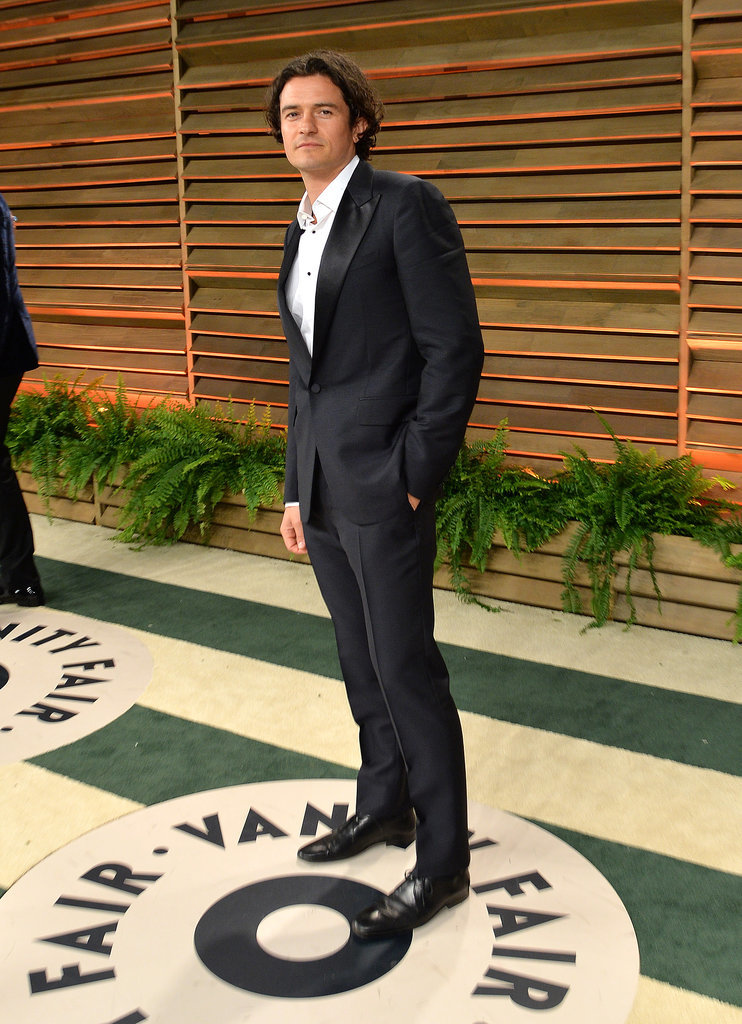 Orlando Bloom [64] looked dapper.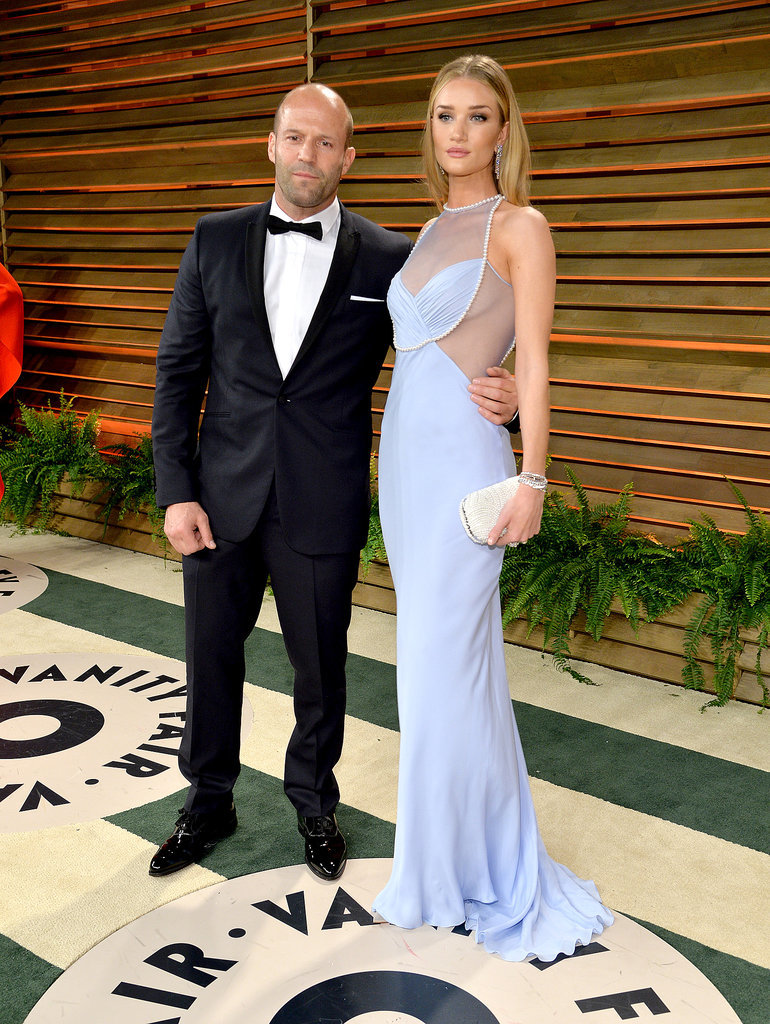 Rosie Huntington-Whiteley and her boyfriend, Jason Statham, posed.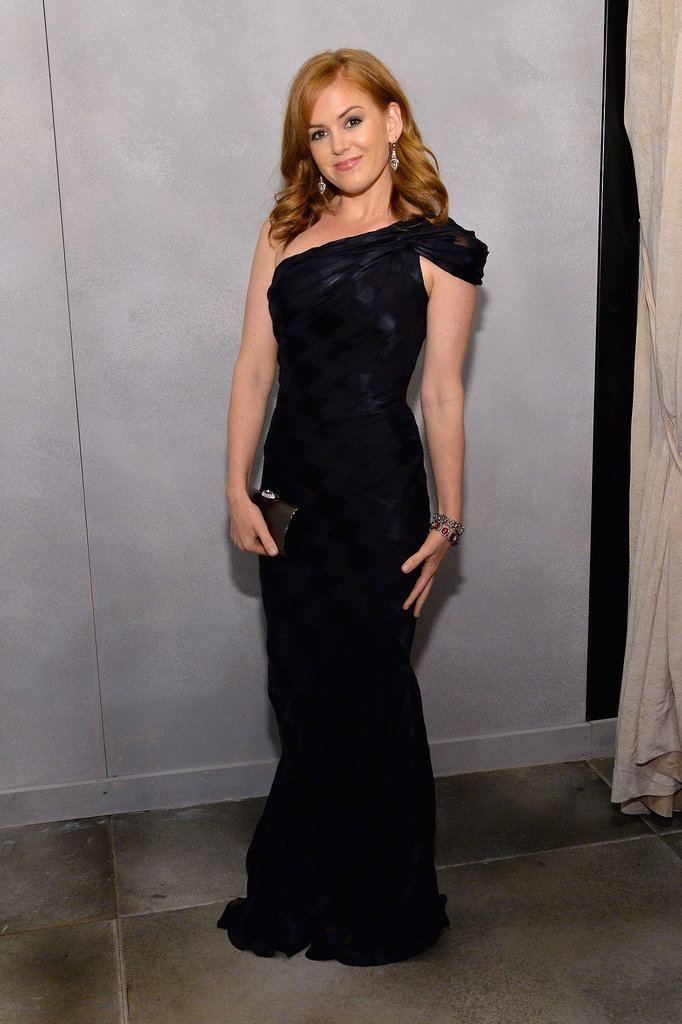 Isla Fisher [65] struck a pose.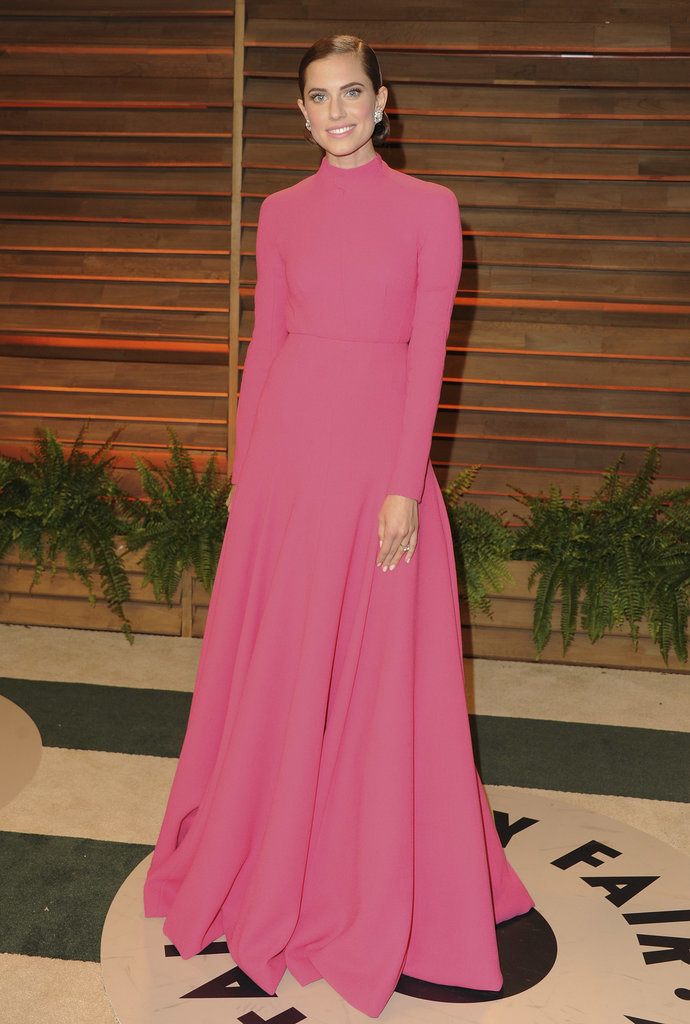 Newly engaged star Allison Williams showed off her ring on the Vanity Fair red carpet.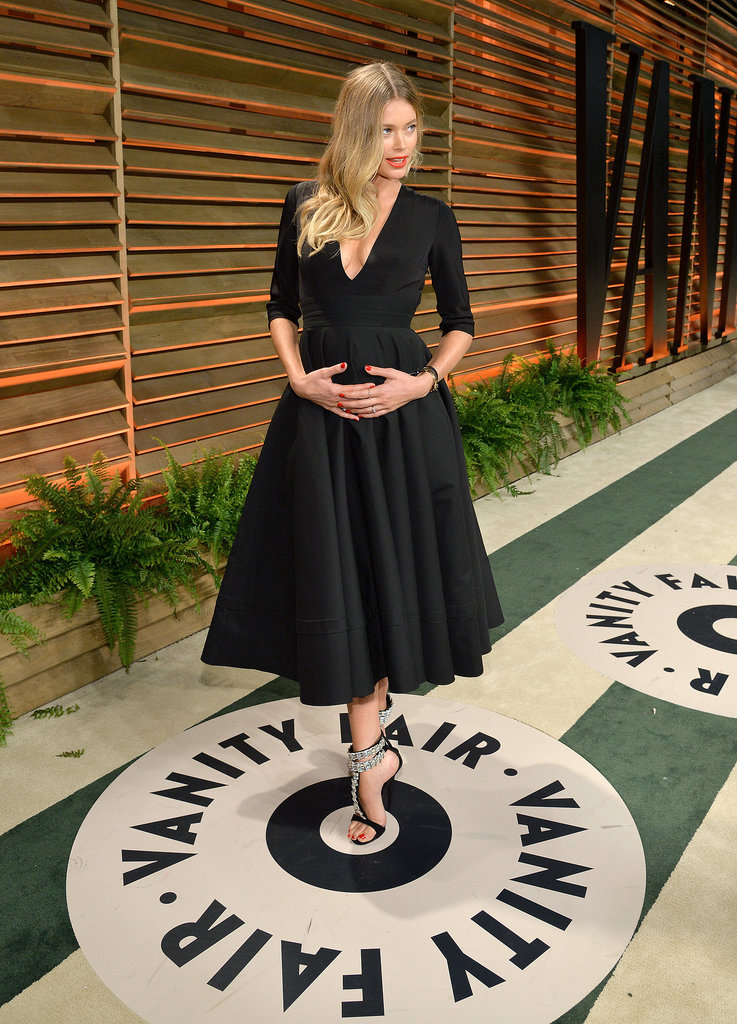 Doutzen Kroes posed.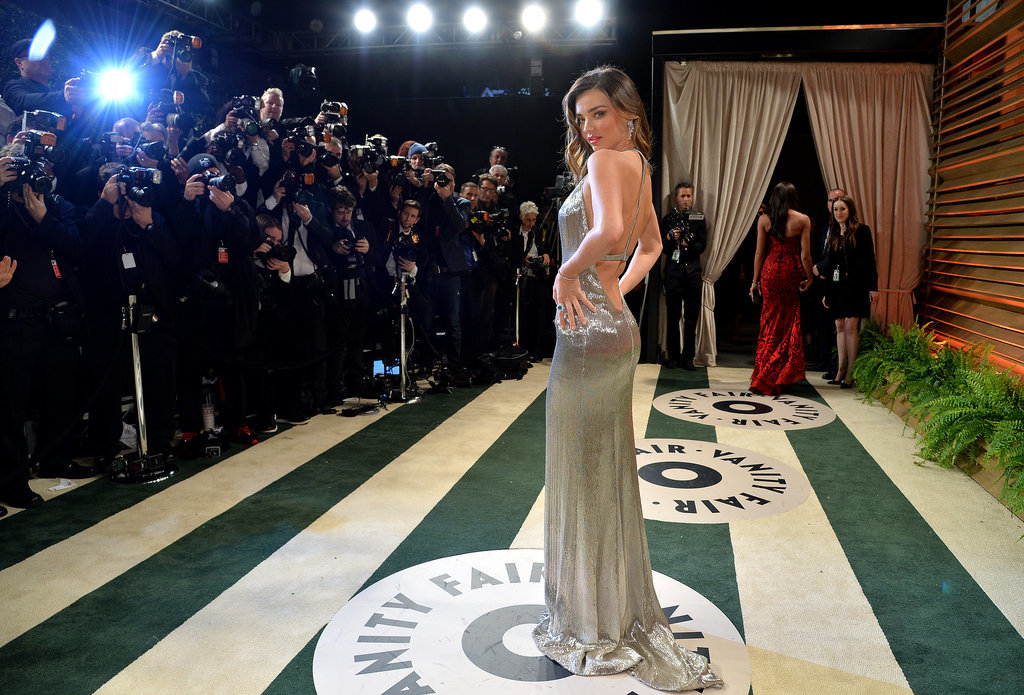 Miranda Kerr [66] posed for photographers on the red carpet.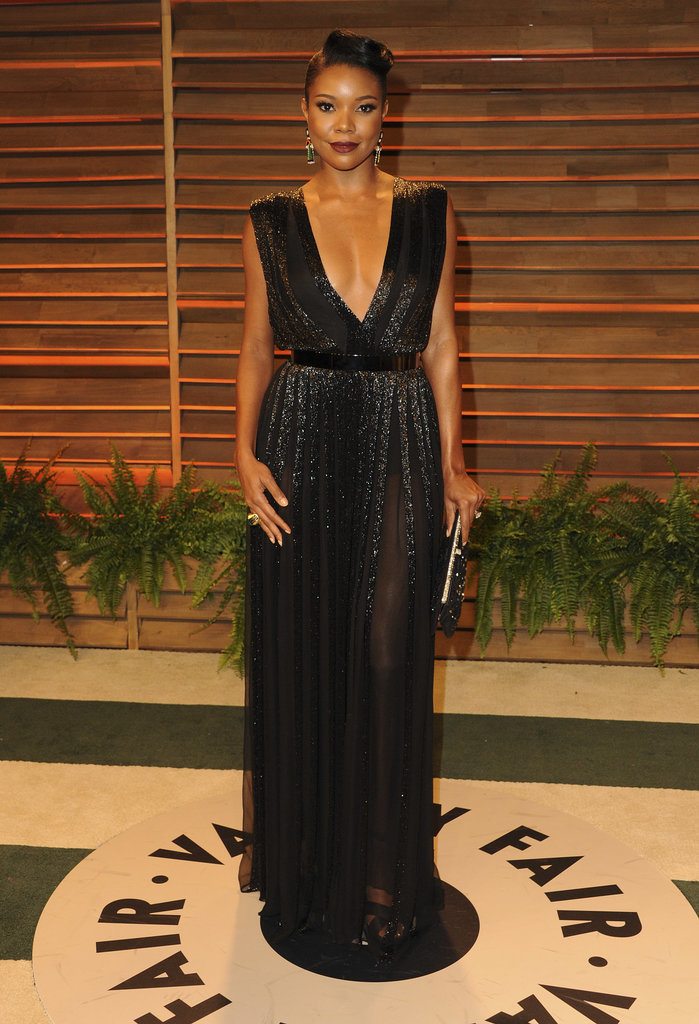 Gabrielle Union [67] looked glamorous.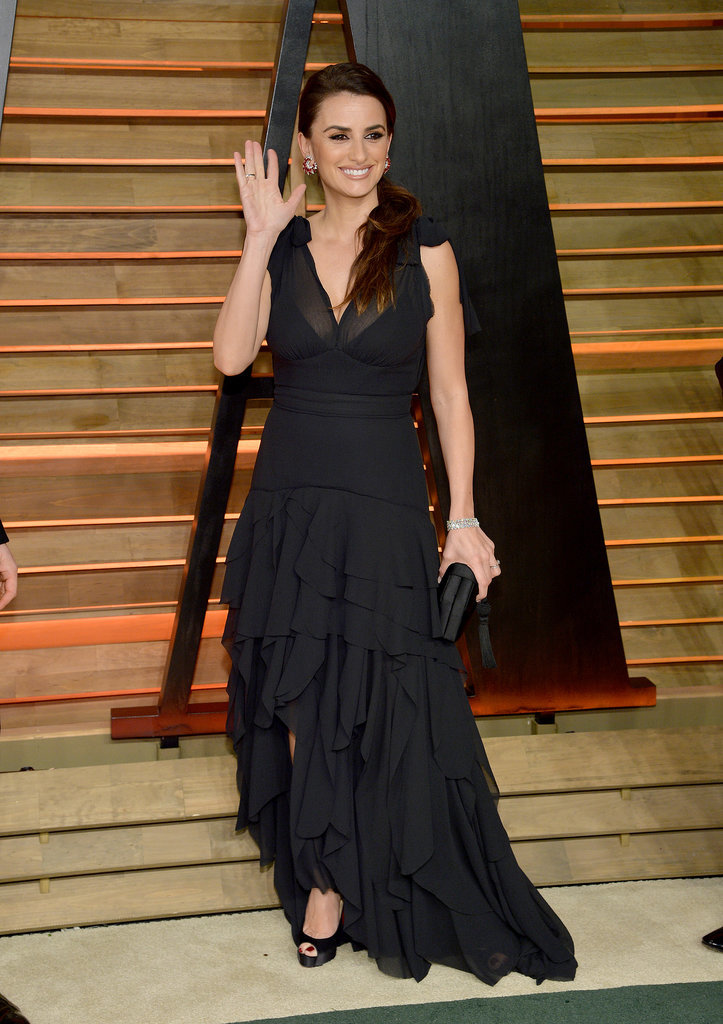 Penélope Cruz waved as she posed on the red carpet.