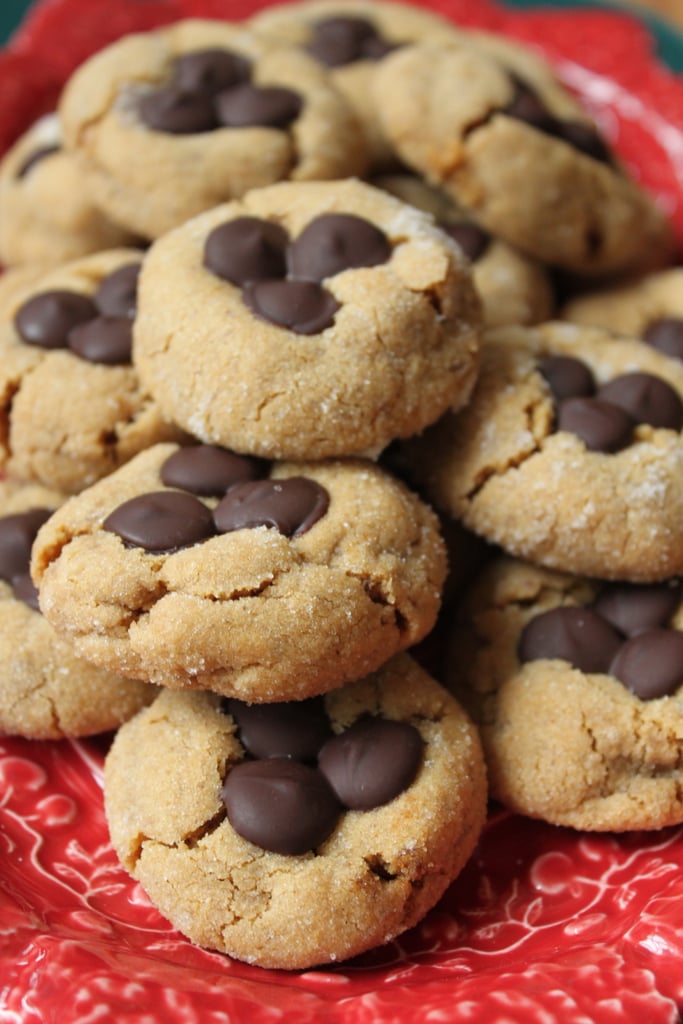 Vegan Peanut Butter Blossoms
From Une Vie Saine (www.une-vie-saine.com)
Growing up, traditional Peanut Butter Blossoms were my favorite holiday cookie. For this recipe, I've eliminated the artery-clogging Crisco base, while maintaining the delicious peanut buttery taste!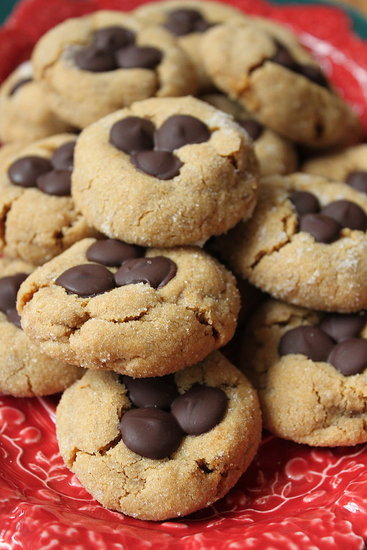 Vegan Peanut Butter Blossoms (adapted from Hersheys)
- 1/2 cup Earth Balance
- 3/4 cup natural creamy peanut butter
- 2/3 cup white sugar
- 1/2 tablespoon molasses
- 1 tablespoon ground flaxmeal + 3 tablespoons water (flax egg)
- 2 tablespoons almond milk
- 1 teaspoon vanilla extract
- 1 1/2 cups all-purpose flour
- 1 teaspoon baking soda
- 1/2 teaspoon sea salt (omit if using salted peanut butter)
- additional sugar for garnish
- vegan chocolate chips (or Hershey's kisses, or other bite-sized chocolate candy)
Preheat oven to 375*F. Prepare flax egg by mixing flaxmeal and water, then put aside to set. In a large bowl, cream Earth Balance with a hand mixer until all clumps are gone. Add white sugar and molasses, and beat until evenly distributed. Pour in almond milk, flax egg and vanilla extract and continue to beat until combined. In a separate bowl, mix flour, baking soda and sea salt. Gradually beat in flour mixture. Line a baking sheet with parchment paper. Form dough into 1" balls and roll in white sugar to coat. Bake for approximately 9 minutes, or until cookies appear very slightly cracked. Working quickly, top each cookie with chocolate, pressing lightly to ensure that chocolate is secure (the surface of the cookies will crack). Transfer to wire racks to cool.