At sunny Super Bowls past in cities like New Orleans and San Diego, CA, fans and players enjoyed warm, postcard-pretty days that looked absolutely nothing like the frigid game day approaching this weekend. New Jersey's outdoor MetLife Stadium is hosting this year's championship on Sunday between the Denver Broncos and the Seattle Seahawks, and insanely cold weather in the area sparked almost as much buzz as the teams these past few weeks. Following the polar vortex and warnings of chilly temperatures, alternative plans were set in place, and there was even talk of the Super Bowl taking place on Monday [1]. So far, Sunday's forecast shows a high of 51ºF during the day and a low of 29ºF that night. As fans and ticketholders prepare for this year's weather conditions, take a trip down sunny memory lane with a look at what the Super Bowl is like in places that aren't the Northeast.
Palm trees filled the sunny Miami sky during 1969's Super Bowl.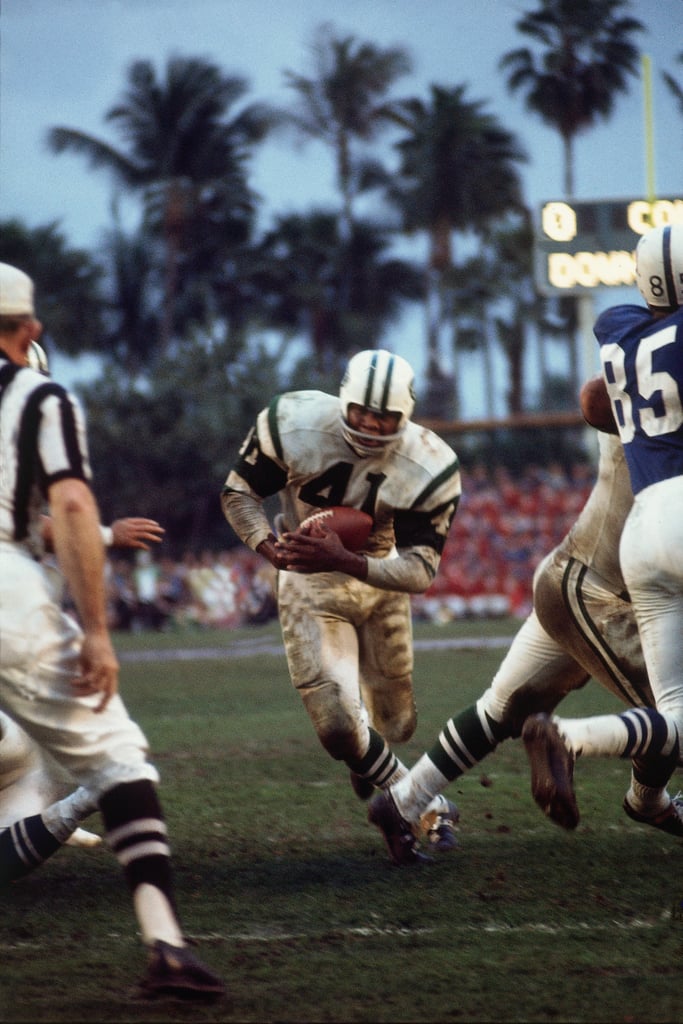 In 1985, the 49ers cheerleaders rocked supershort skirts and were totally OK with it, because sun.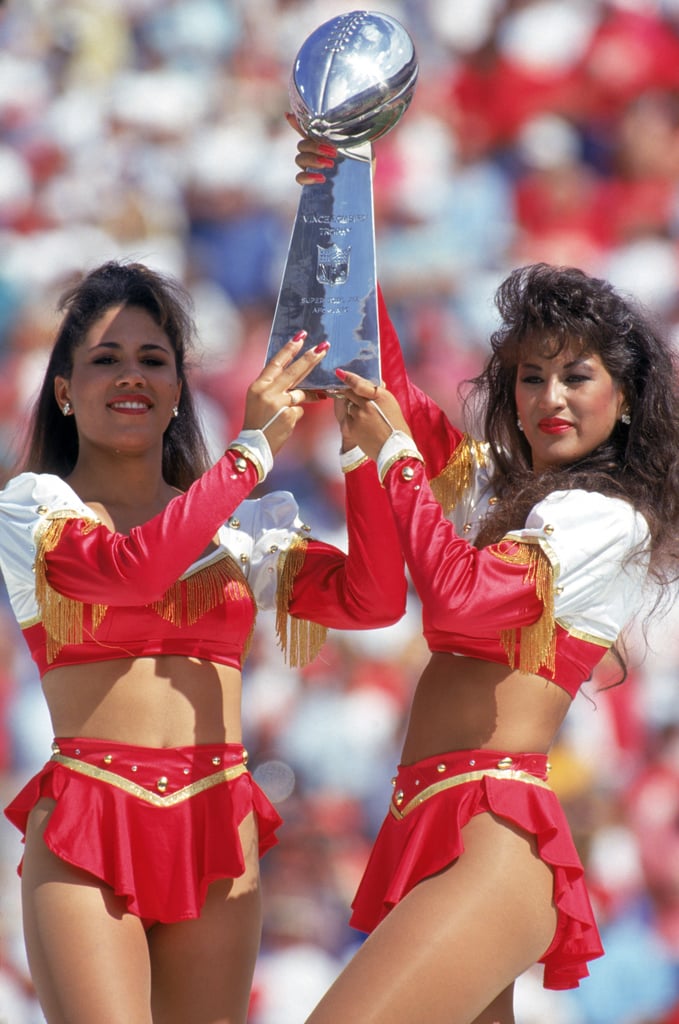 Fans enjoyed a warm Arizona tailgate in 1996.
And the cheerleaders were probably sweating that year.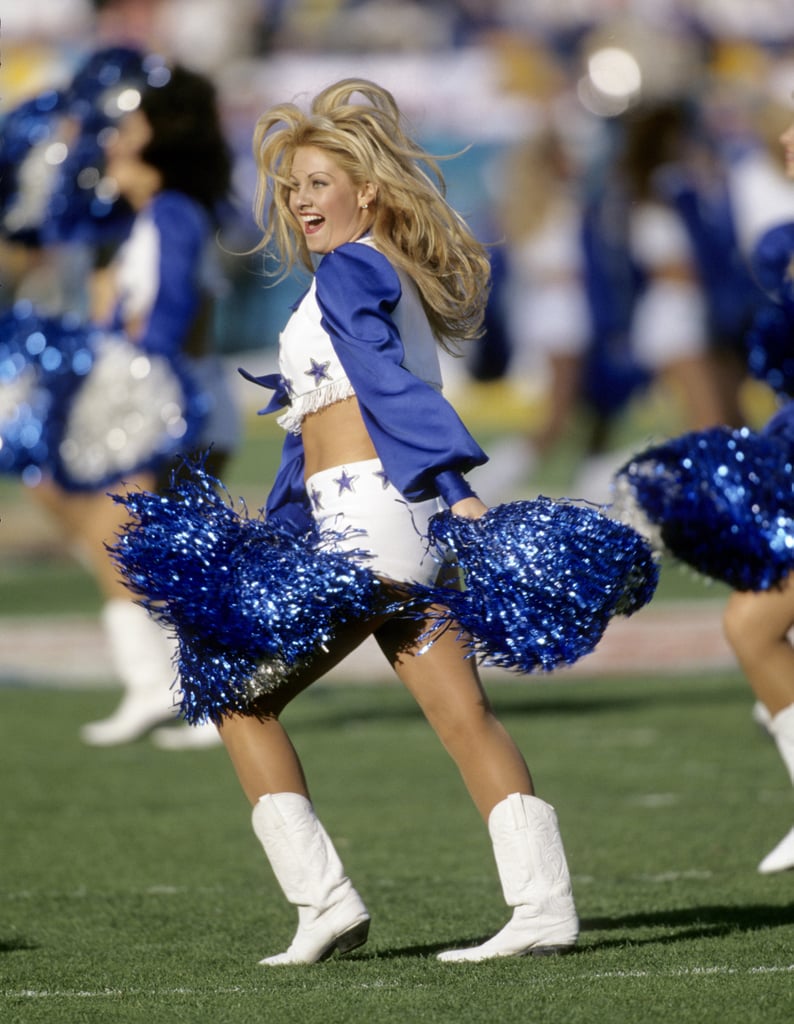 Fans relished in a very comfortable, mild Super Bowl Sunday in New Orleans in 1997.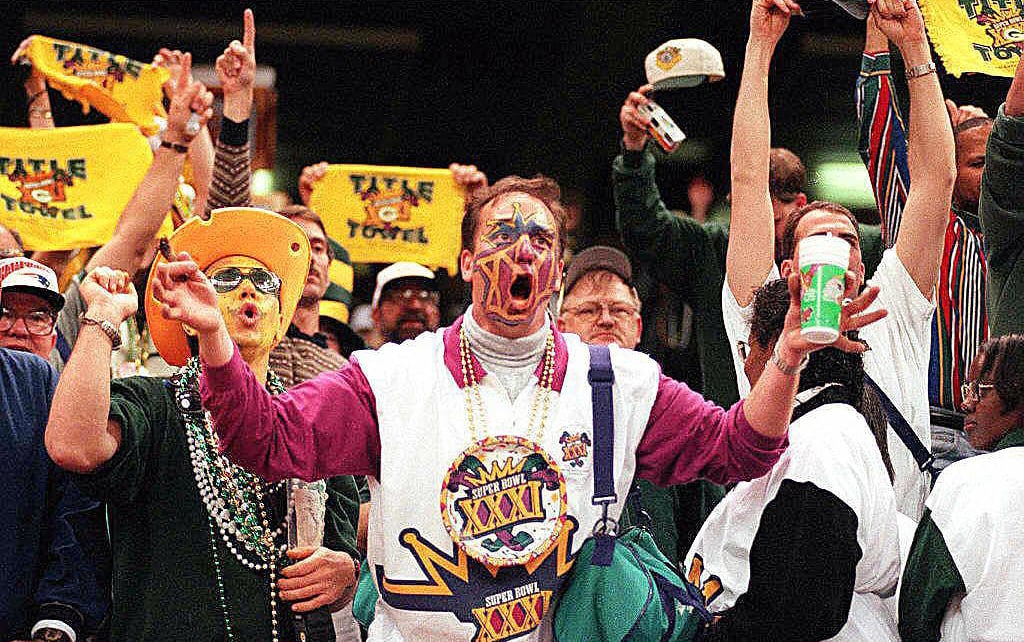 And players worked on their tans when San Diego, CA, hosted in 1998.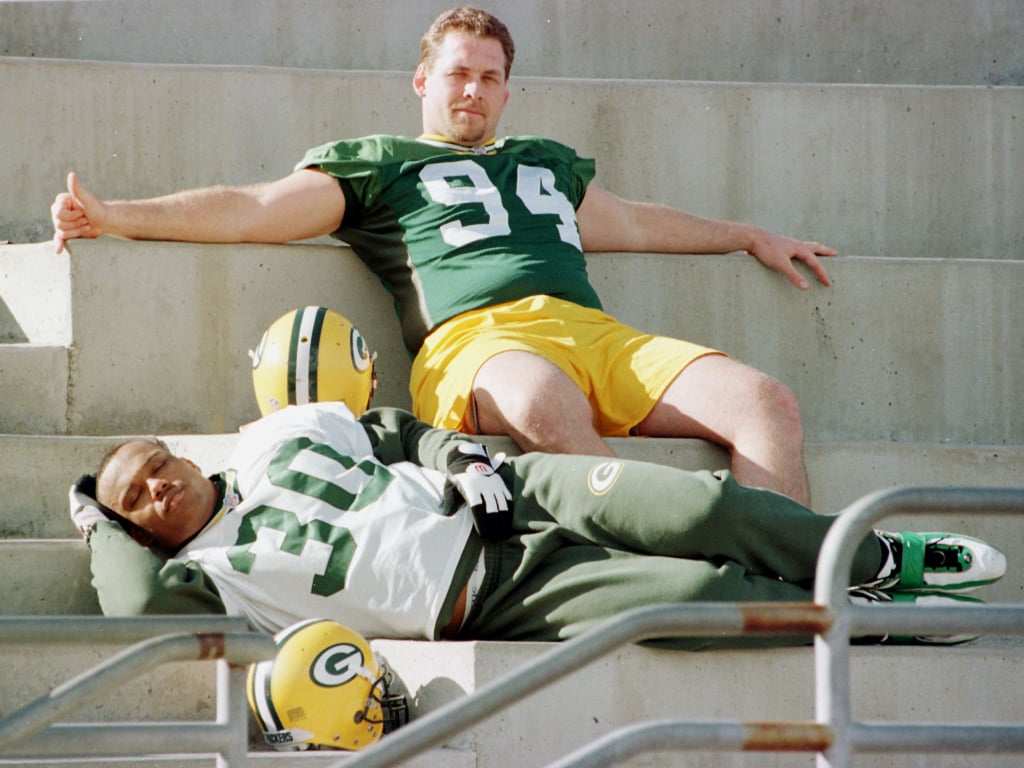 The game in 2002 in Louisiana called for cutoff sleeves from Tom Brady.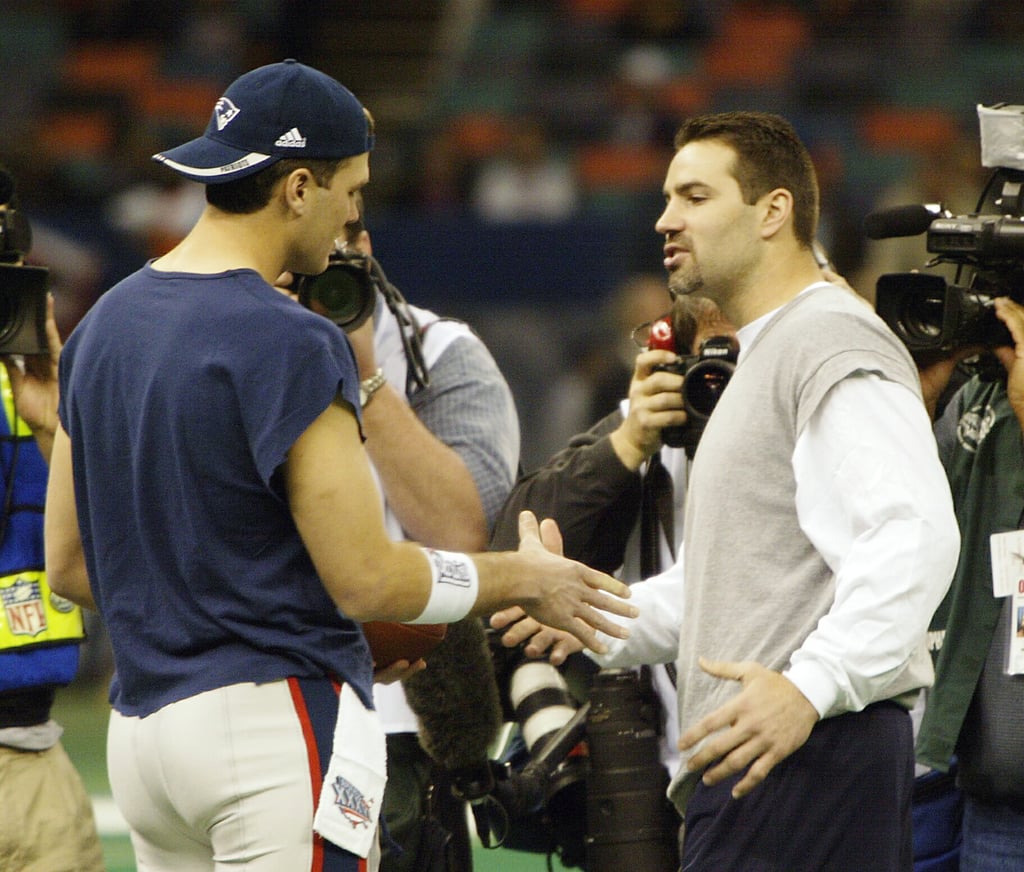 There was an actual pool party when San Diego hosted again in 2003.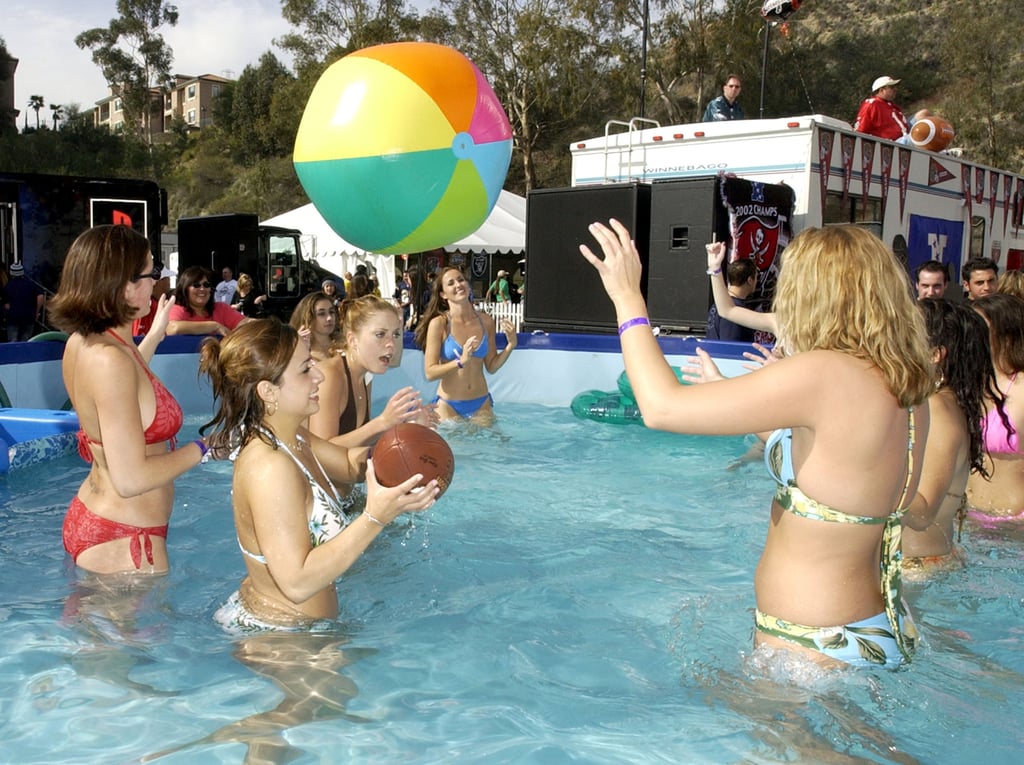 Celine Dion sang in a halter top.
So did Beyoncé.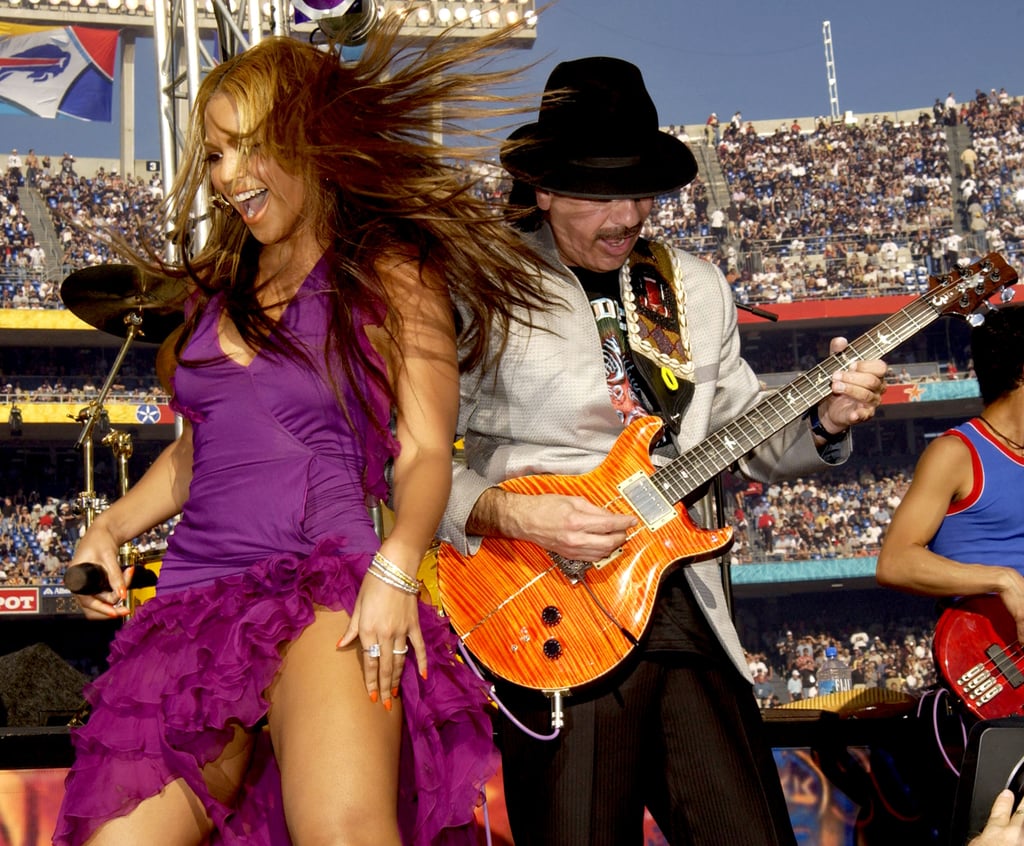 And Matthew McConaughey wore shorts when he linked up with Kate Hudson.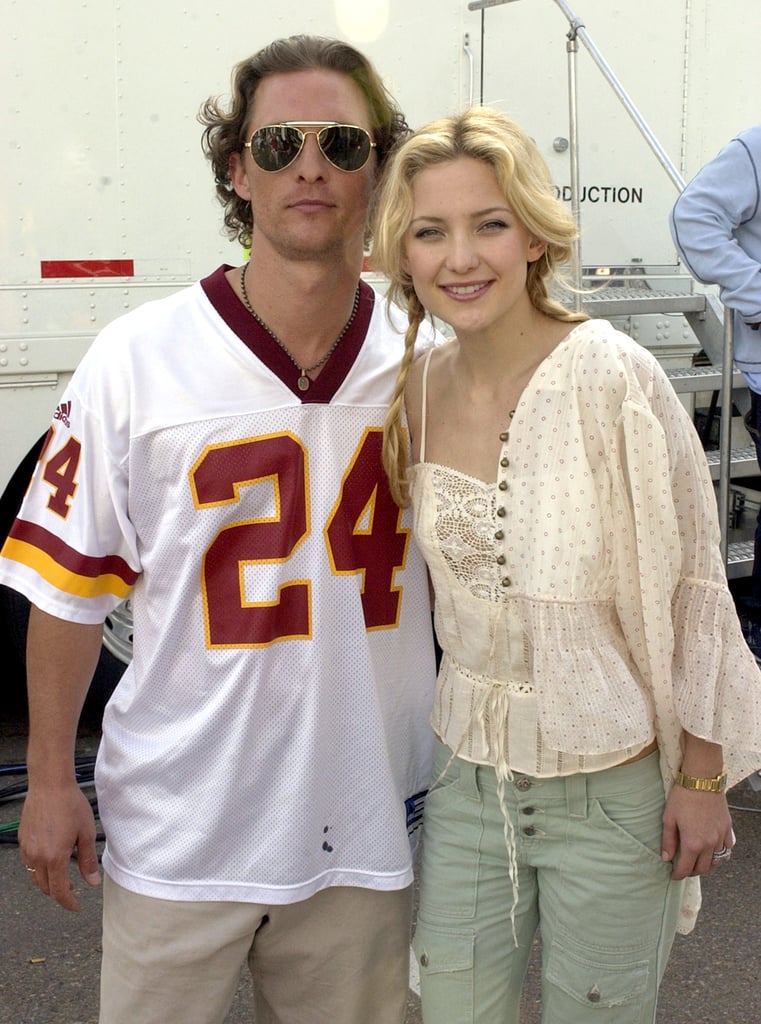 Larry Fitzgerald basked in warm temperatures during the 2009 game in Tampa, FL.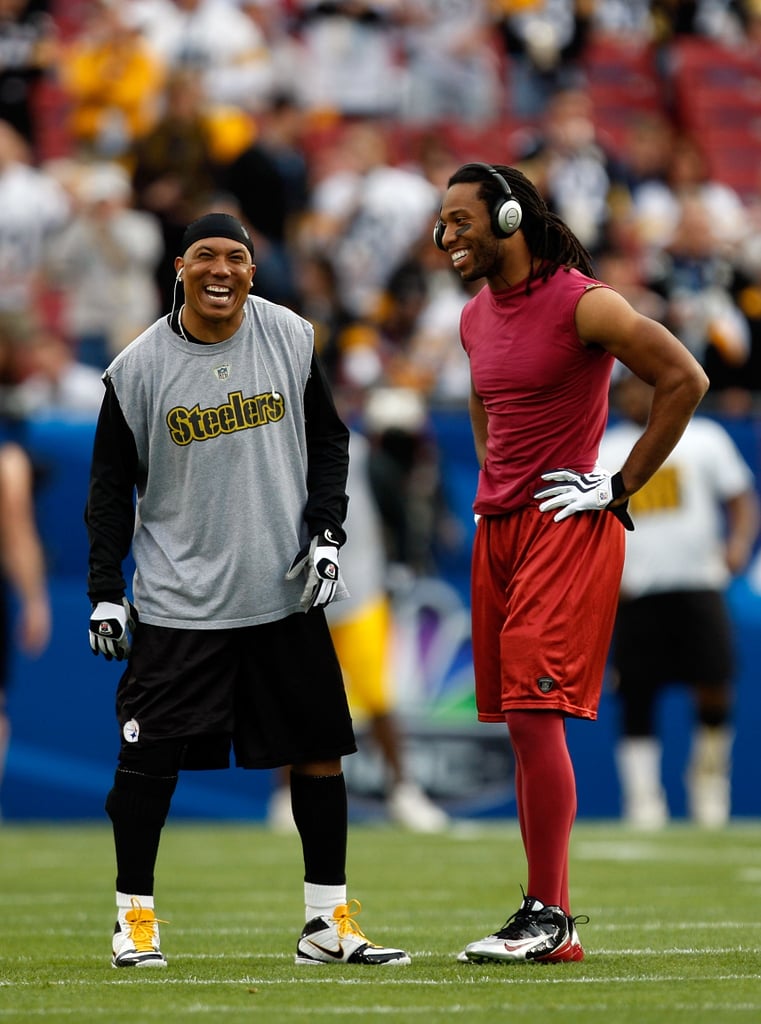 And in 2011, the Super Bowl headed to tank-top-worthy Texas.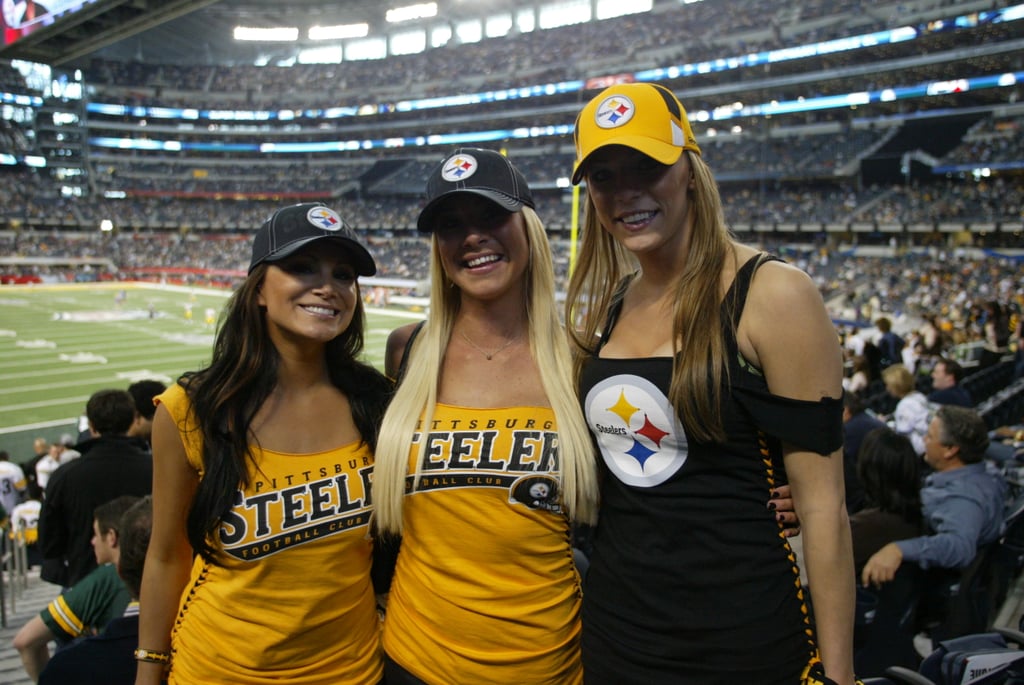 It was another New Orleans game, and more giant smiles, in 2013.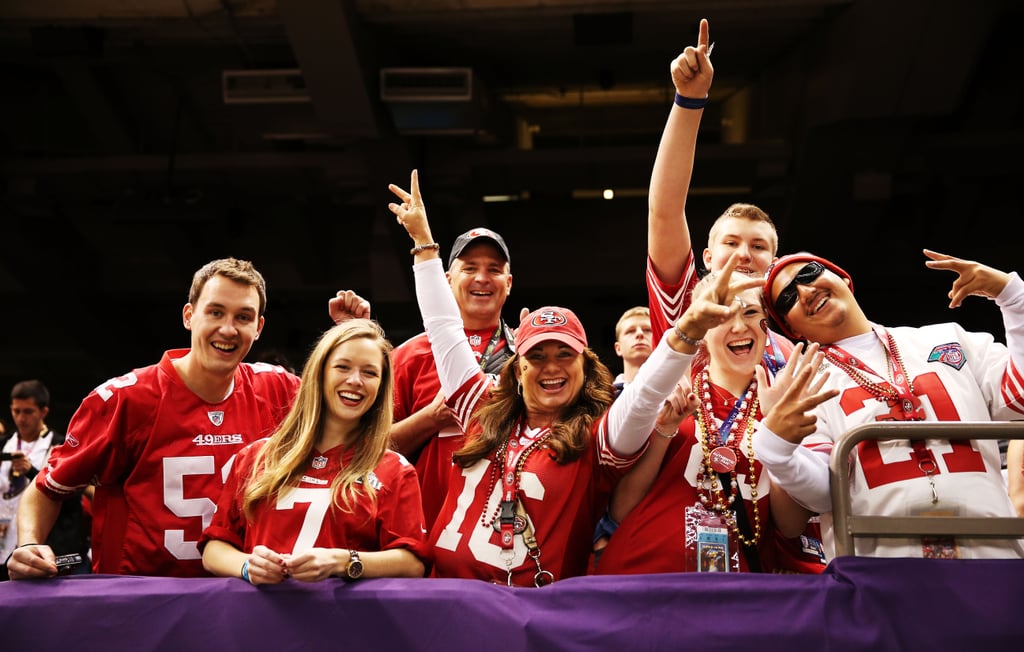 And this year, workers are literally shoveling snow off the seats of the New Jersey stadium.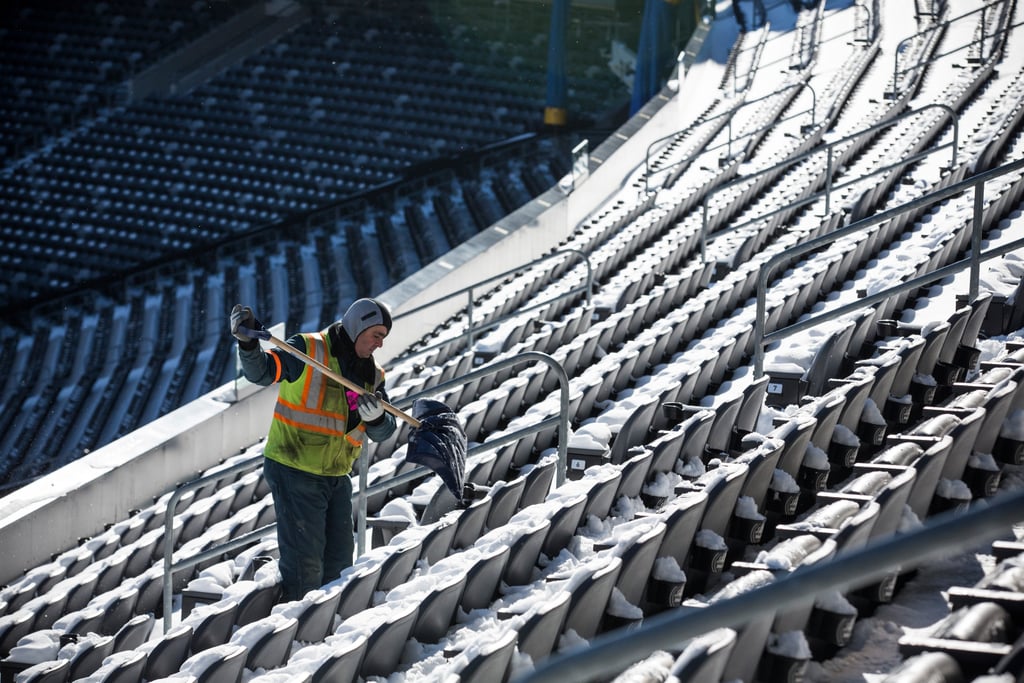 So, yeah, there's that.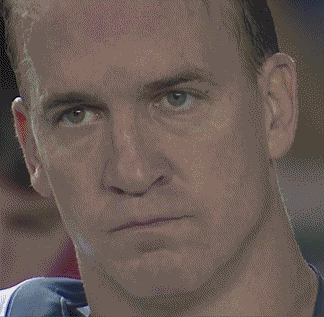 Sigh.