Wedding [1] season is underway, and we've got tons of wedding content [2] catered just for you. We recently took a look back at the celebrities who married young [3], but we can't help but also reminisce about the surprising celebrity combinations who have headed to the altar together. Remember Angelina Jolie [4]'s first husband, Jonny Lee Miller, or Jennifer Garner [5]'s onscreen romance-turned-marriage to Scott Foley? We've rounded up a bunch of surprising nuptials, so scroll to jog your memory!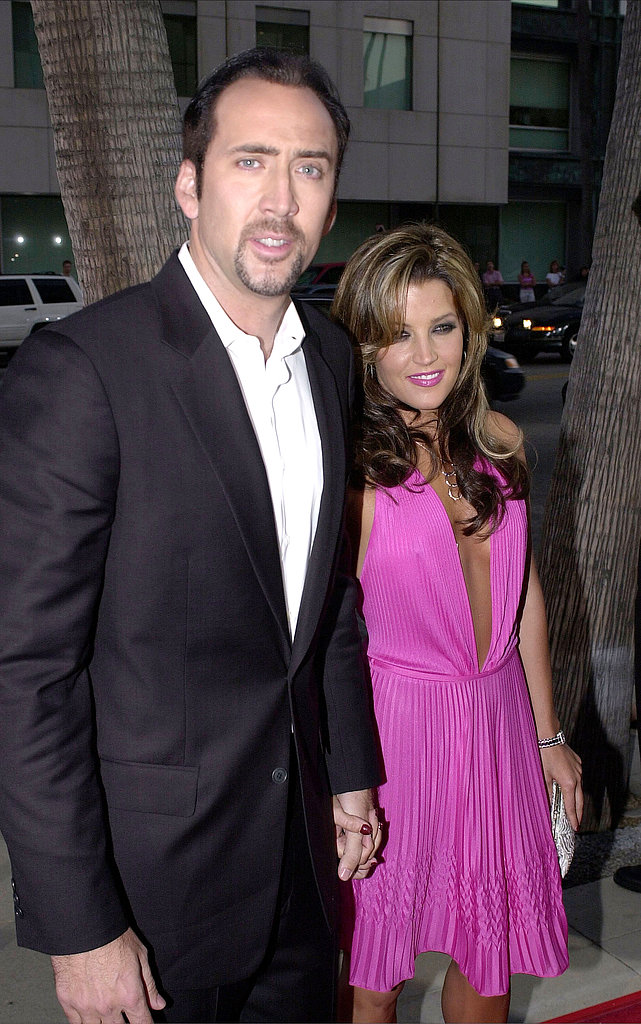 Nicolas Cage [6] and Lisa Marie Presley married in a lavish Hawaiian ceremony in August 2002, but by November, Nicolas had filed divorce papers.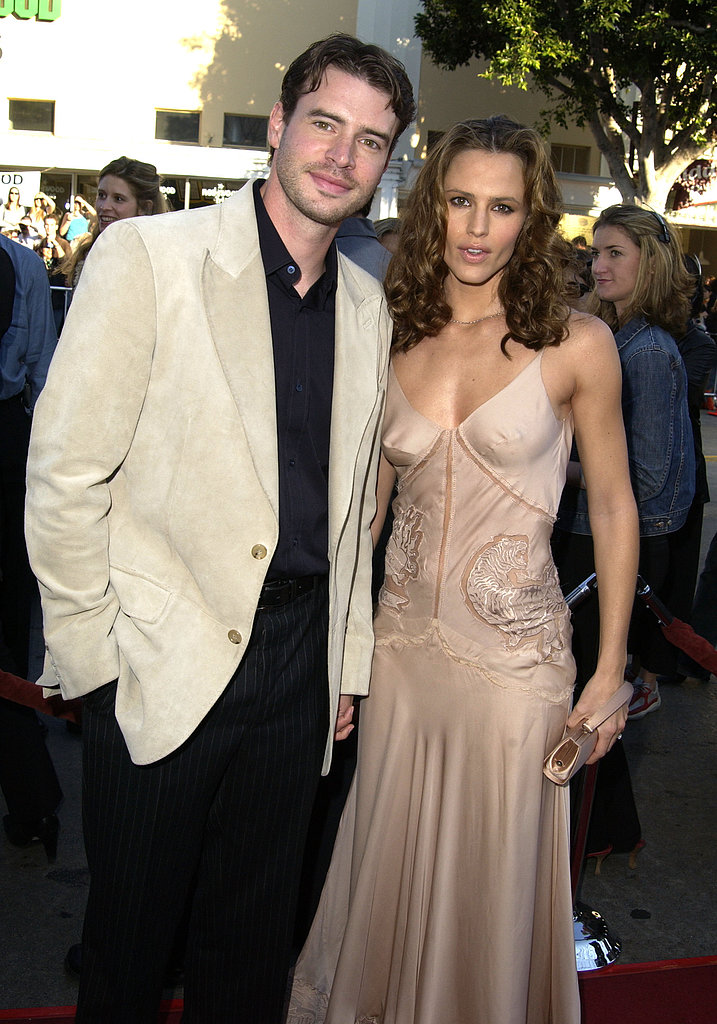 Scott Foley and Jennifer Garner [7] met on the set of Felicity in 1998 and were married in October 2000. Jennifer filed for divorce in May 2003 and went on to date Alias costar Michael Vartan before meeting Ben Affleck [8] in 2004.
Cindy Crawford [9] and Richard Gere [10] were married from 1991 to 1995.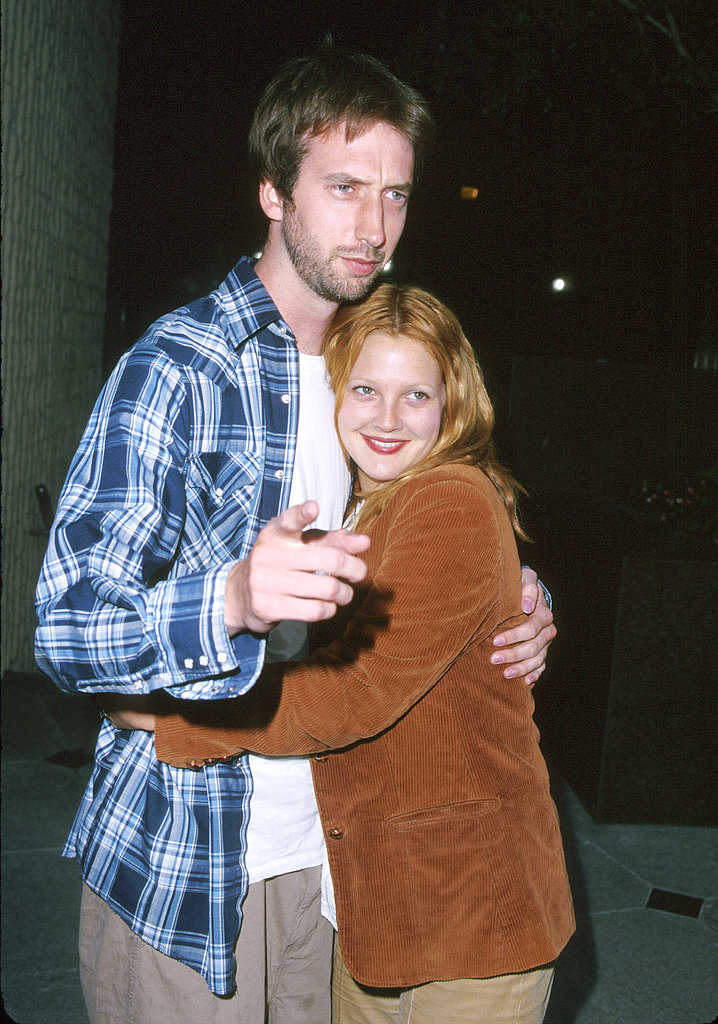 Drew Barrymore [11] married comedian Tom Green in July 2001, and Tom filed for divorce in December of that year. The comical duo starred together in Charlie's Angels and Tom's Freddy Got Fingered before calling it quits.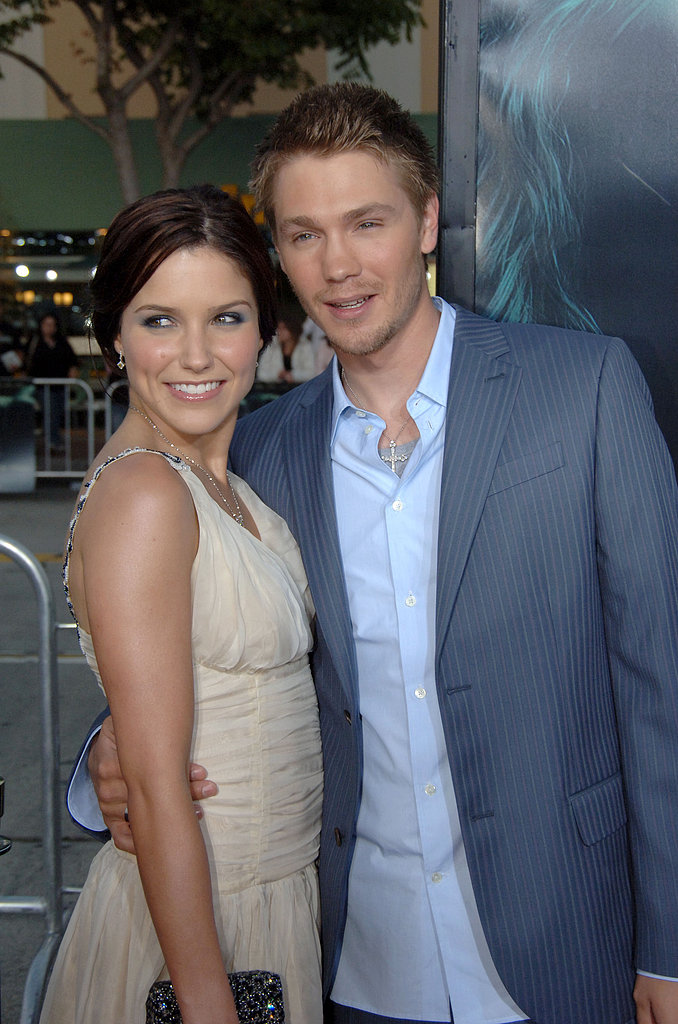 One Tree Hill fanatics may know Sophia Bush and Chad Michael Murray exchanged vows in April 2005 but sadly split after only five months of marriage.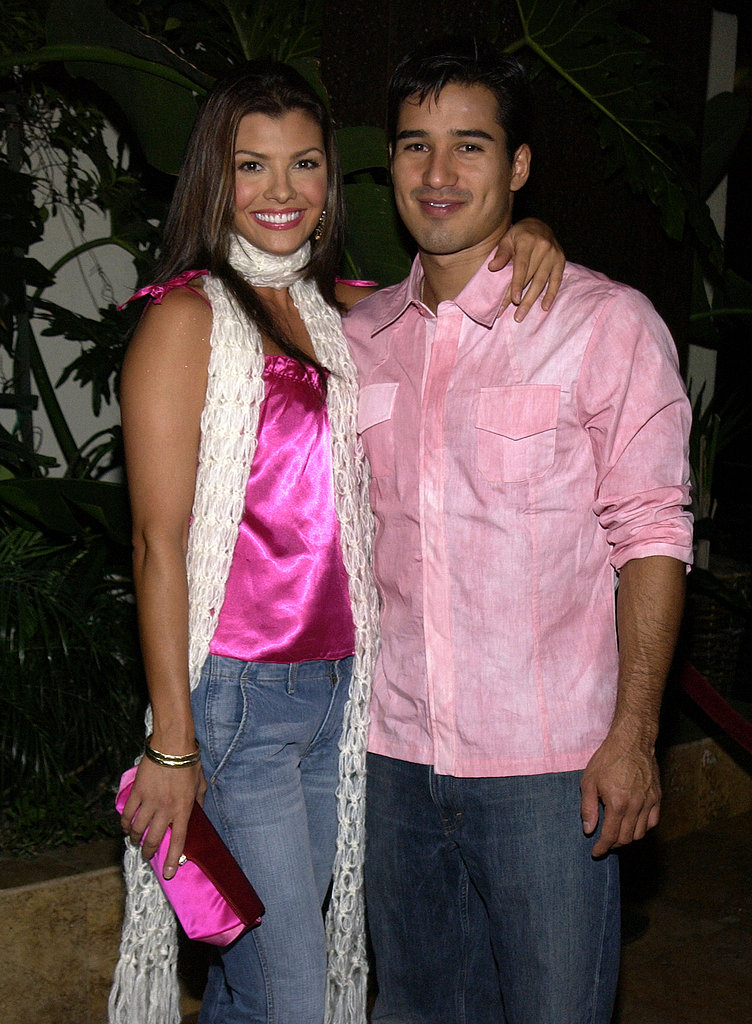 Mario Lopez tied the knot with model and actress Ali Landry in April 2004, but the couple annulled their union only two weeks later.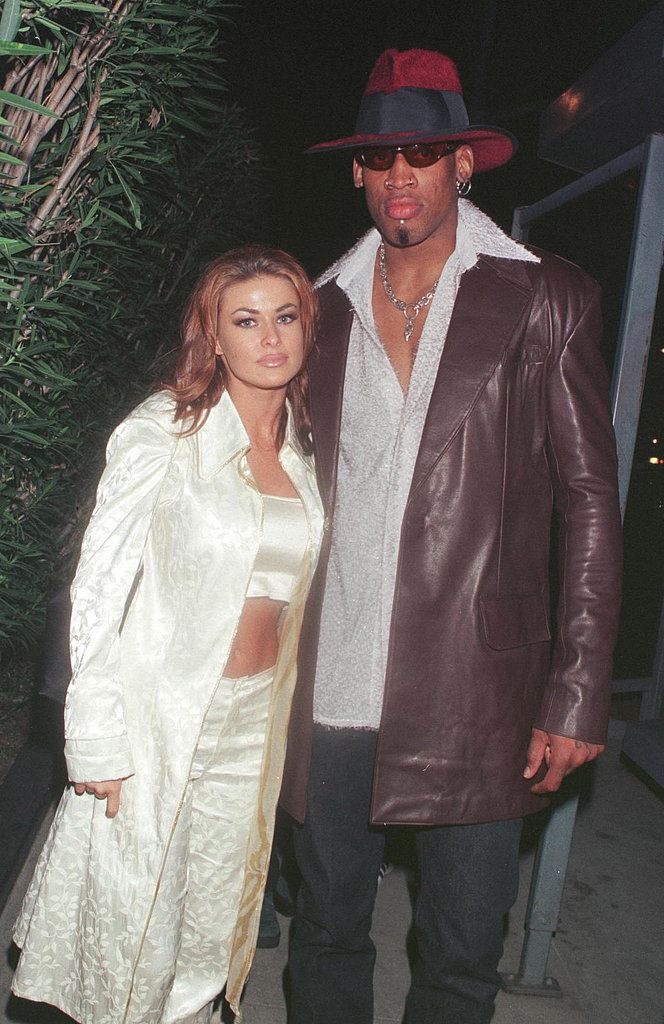 Carmen Electra [12] and Dennis Rodman were married in Las Vegas in November 1998 for only nine days before calling off the union. Carmen later compared [13] her decision to marry Dennis is Vegas to "getting a cheeseburger at a fast-food restaurant."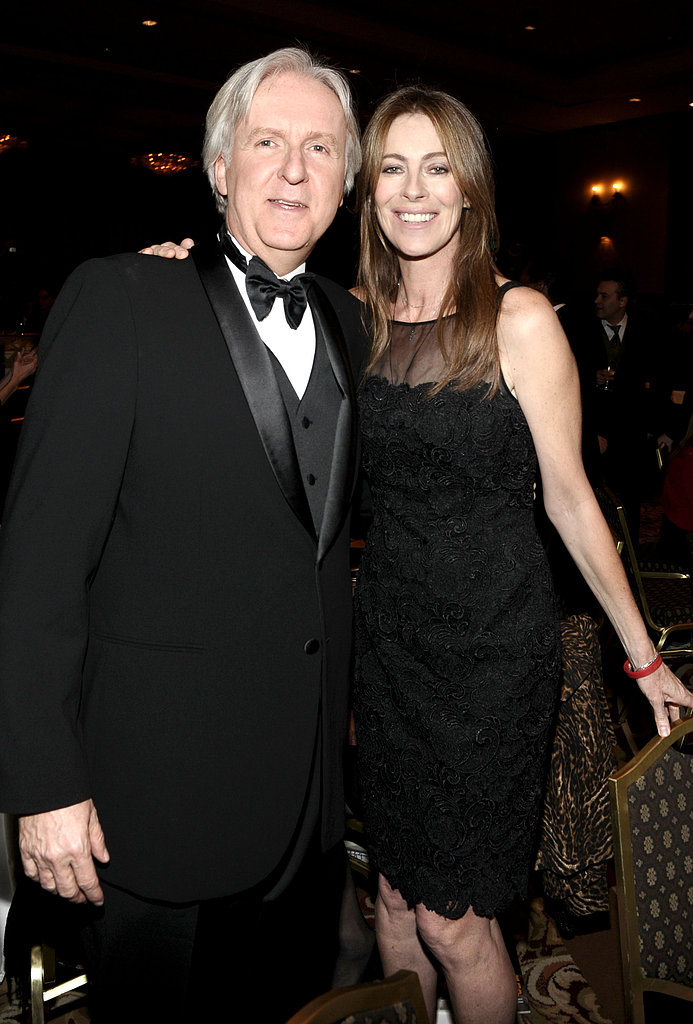 James Cameron, who has been married five times, tied the knot with fellow director Kathryn Bigelow in 1989 and divorced in 1991.
Madonna [14] and Sean Penn [15] got married in 1985 but were divorced by 1989. The duo starred in Shanghai Surprise together, and Madonna dedicated her third album, True Blue, to Sean.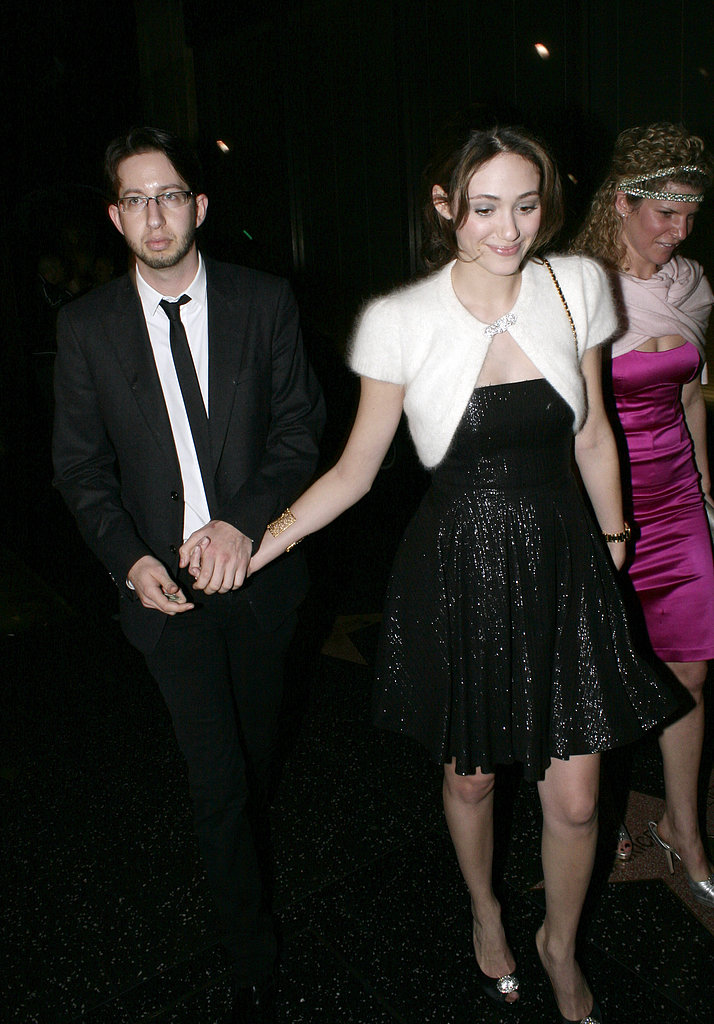 Emmy Rossum made it official when she secretly married her music producer boyfriend Justin Siegel in February 2008 but could not keep her relationship status confidential when Justin filed for divorce in September 2009.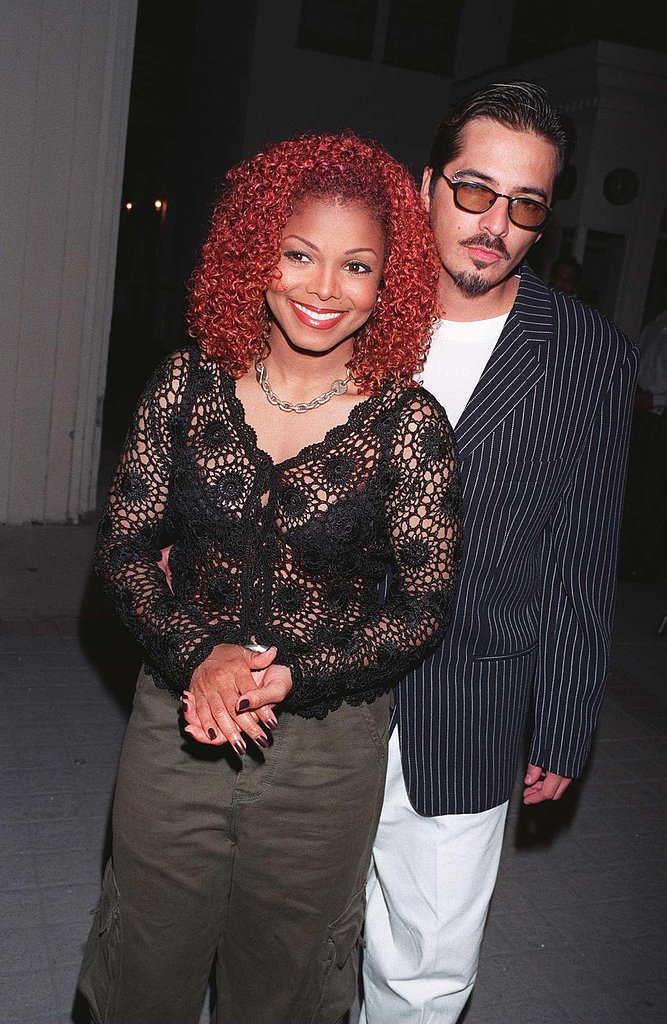 Janet Jackson [16] and René Elizondo Jr. met in the '80s and secretly married in 1991 before divorcing in 2000. René went on to sue Janet for $10 million over a "flimsy prenup agreement" and won.
Brooke Shields [17] started seeing Andre Agassi in 1993, and the duo were married from 1997 to 1999. Brooke is now married to television writer Chris Henchy, while Andre is married to fellow tennis player Steffi Graf.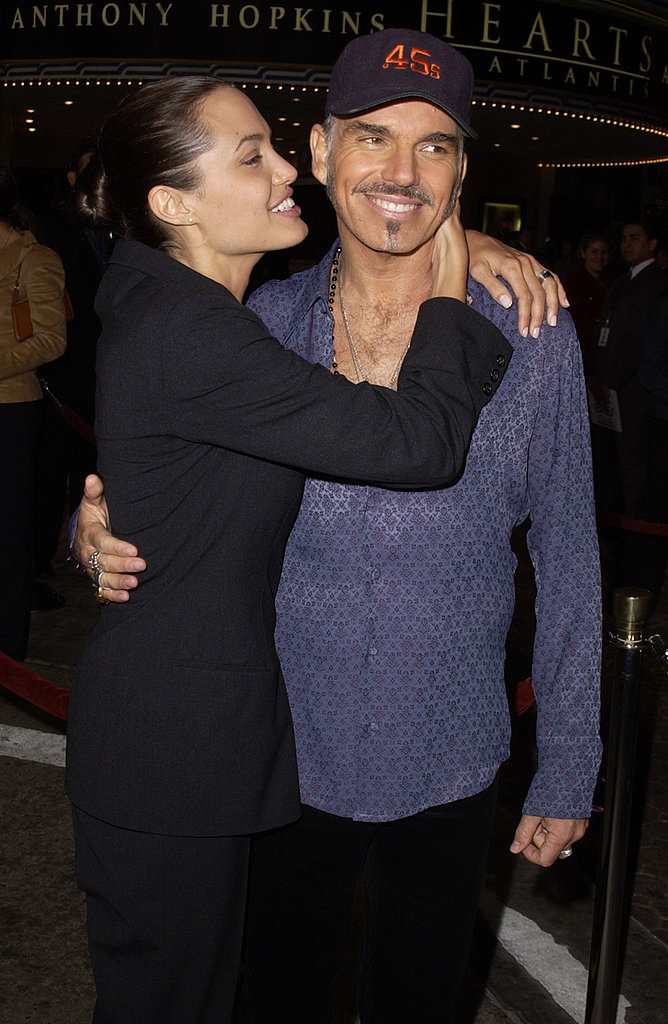 Angelina Jolie [18] and Billy Bob Thornton [19] met in 1999 while filming Pushing Tin and were married in 2000. They divorced in 2002, with Angelina taking custody of their newly adopted son, Maddox.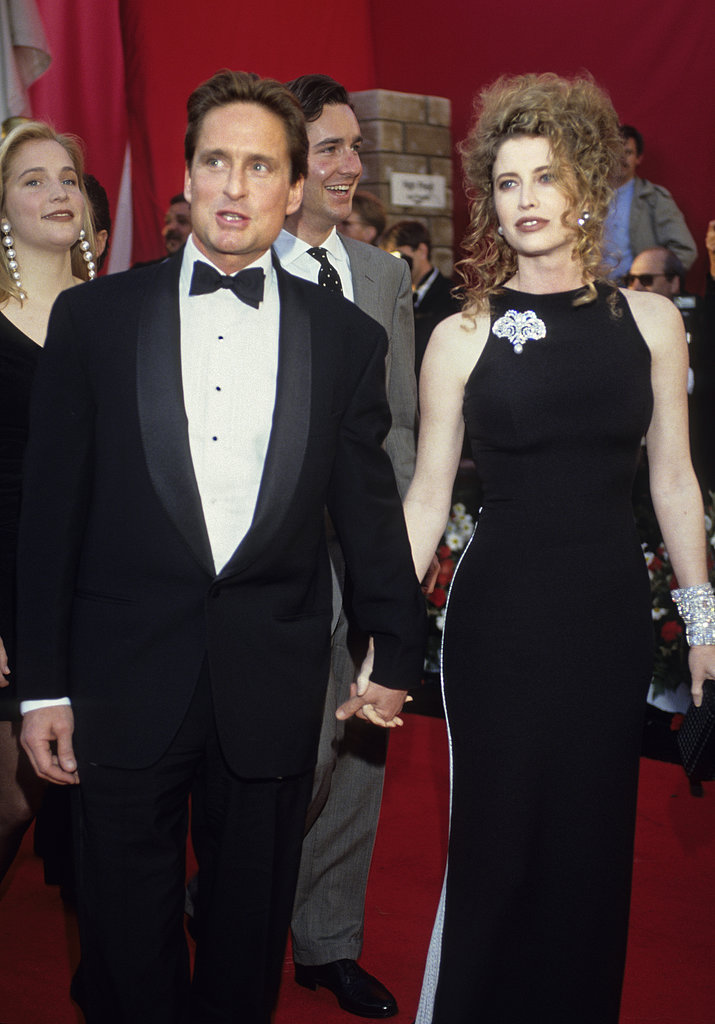 In March 1977, Michael Douglas married 19-year-old Diandra Luker, the daughter of an Austrian diplomat. The couple had one son, Cameron, together but divorced in 1995. Michael has been married to his current wife, Catherine Zeta-Jones [20], for over 13 years.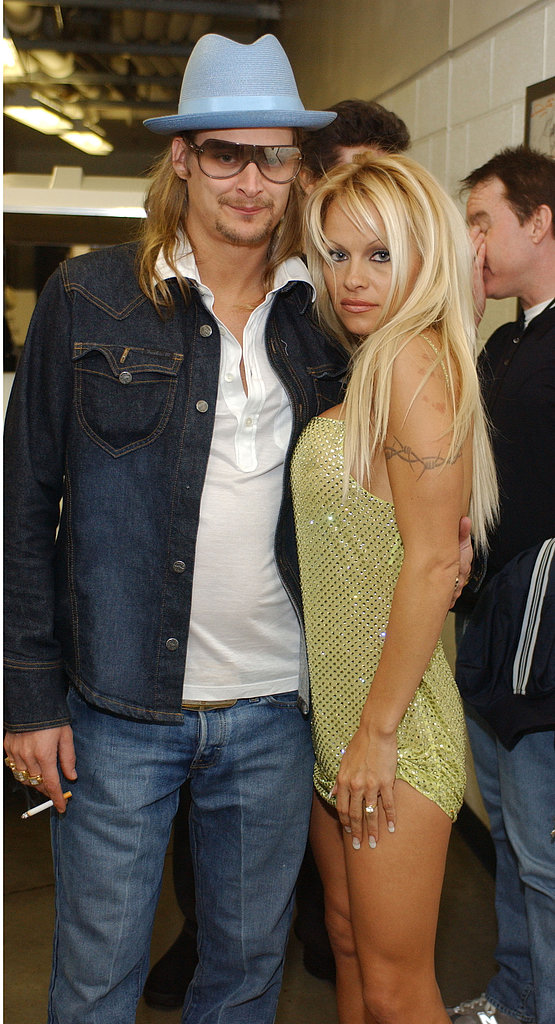 Kid Rock [21] and Pamela Anderson married in July 2006 on a party yacht in St.-Tropez but divorced that November.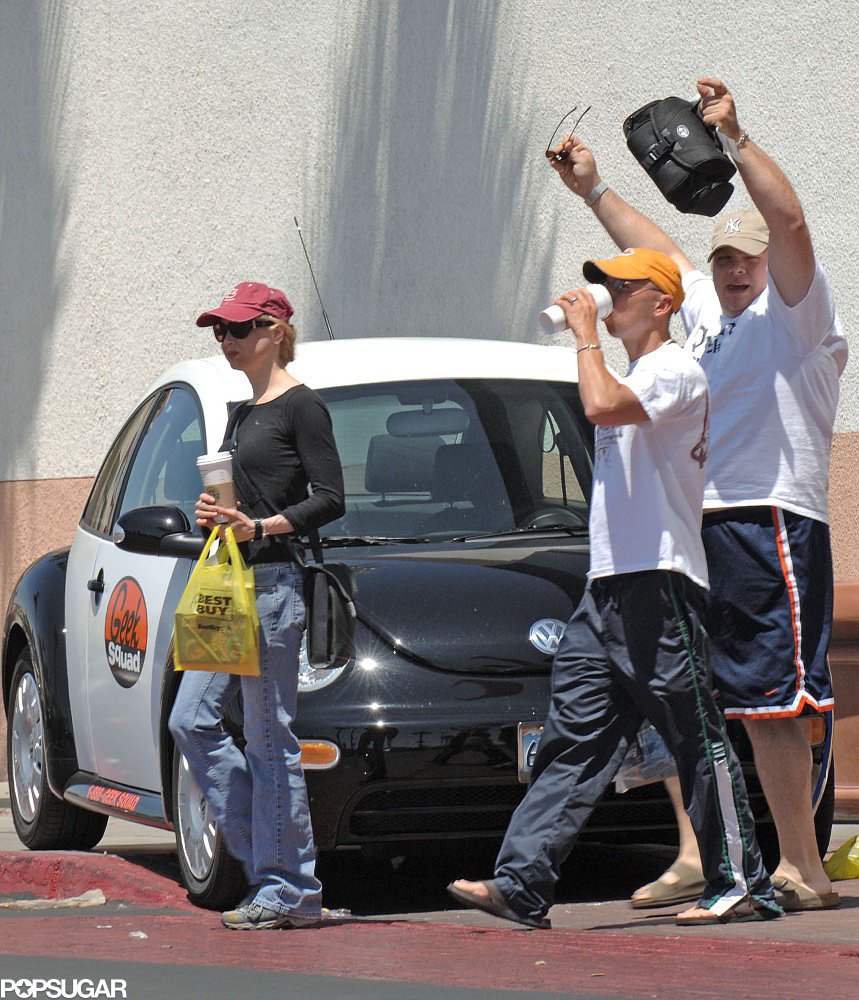 Renée Zellweger [22] and Kenny Chesney wed in May 2005 on the Caribbean island of St. John and announced their annulment four months later, in which Renée cited "fraud" as the reason for the split.
Julia Roberts [23] married country singer Lyle Lovett in June 1993. They separated and divorced in March 1995, a few years before Julia began dating Benjamin Bratt.
Bradley Cooper [24] married Jennifer Esposito in 2006, and the couple divorced in 2007. Bradley then went on to date Renée Zellweger [25].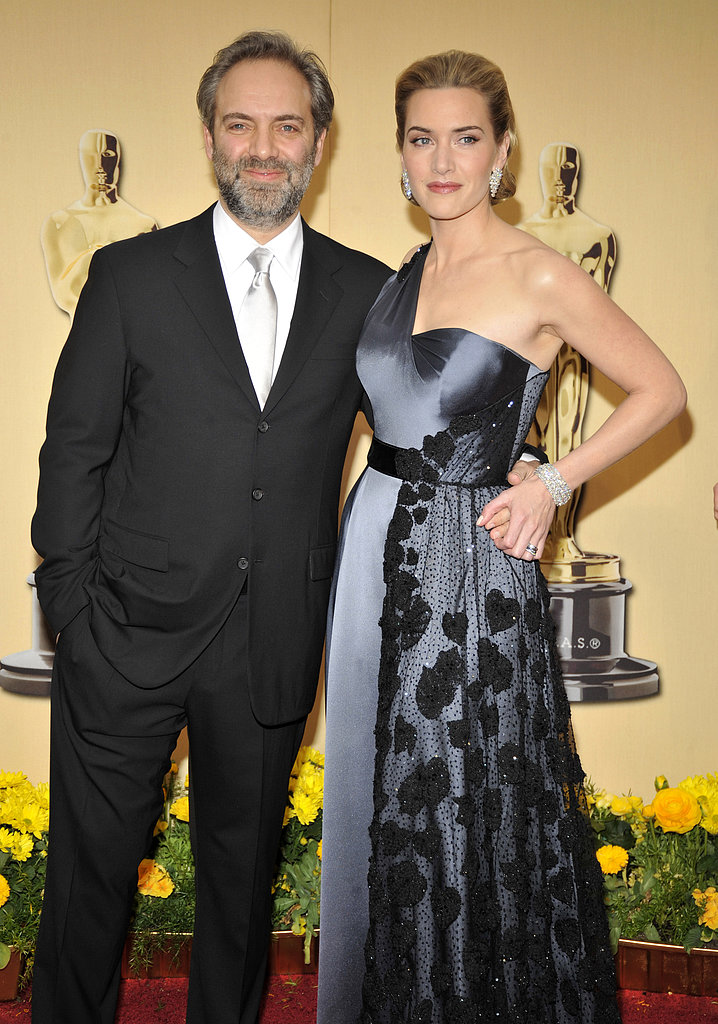 Kate Winslet [26] married director Sam Mendes in May 2003 on the island of Anguilla. While the couple has a son together, Joe, they separated and later divorced in March 2010.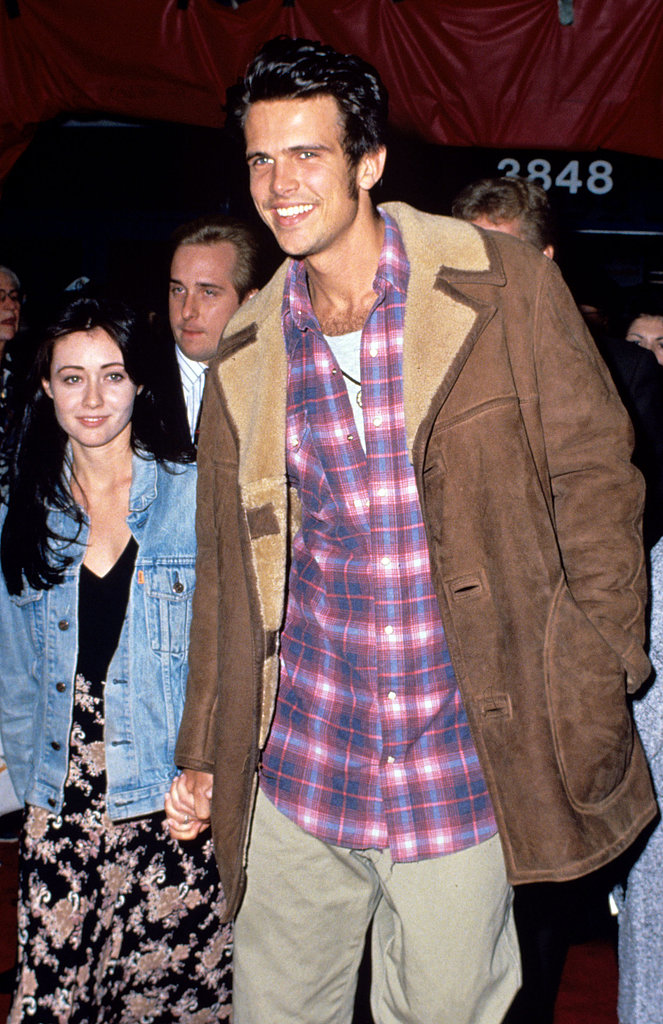 Shannen Doherty married Ashley Hamilton, son of actor George Hamilton, back in October 1993 after two weeks of dating. They divorced that April when Ashley accused Shannen of allegedly threatening him.
Hank Azaria and Helen Hunt [27] were married from 1999 to 2000, but in 2001 Helen began a relationship with Matthew Carnahan.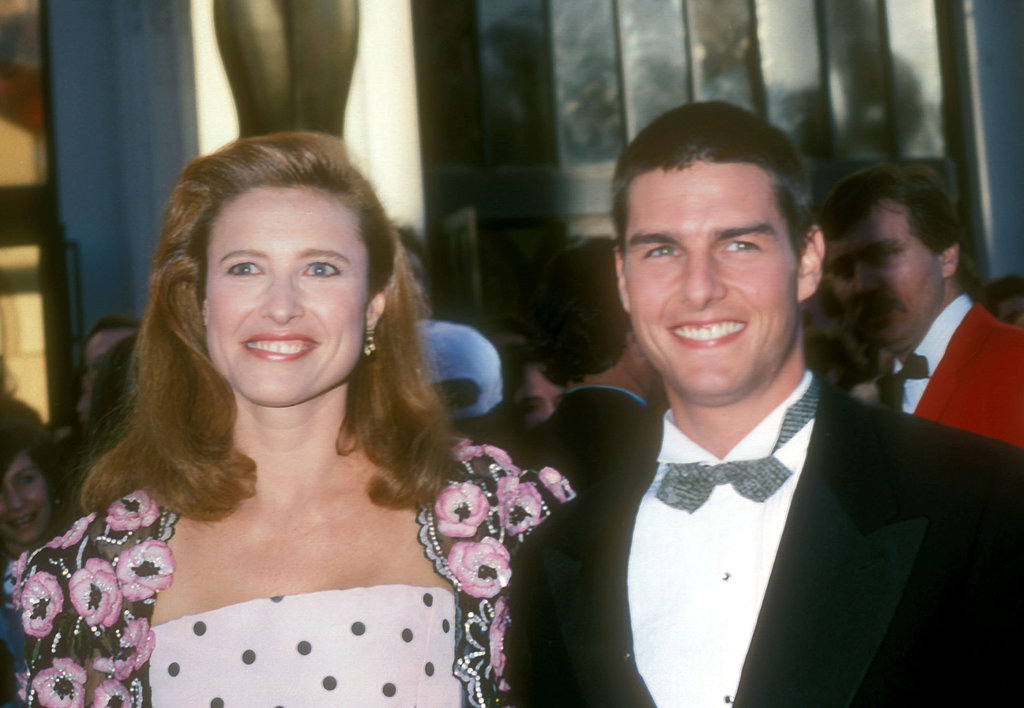 Before Nicole Kidman [28] and Katie Holmes [29], Tom Cruise [30] wed actress Mimi Rogers in May 1987. They finalized their divorce in February 1990.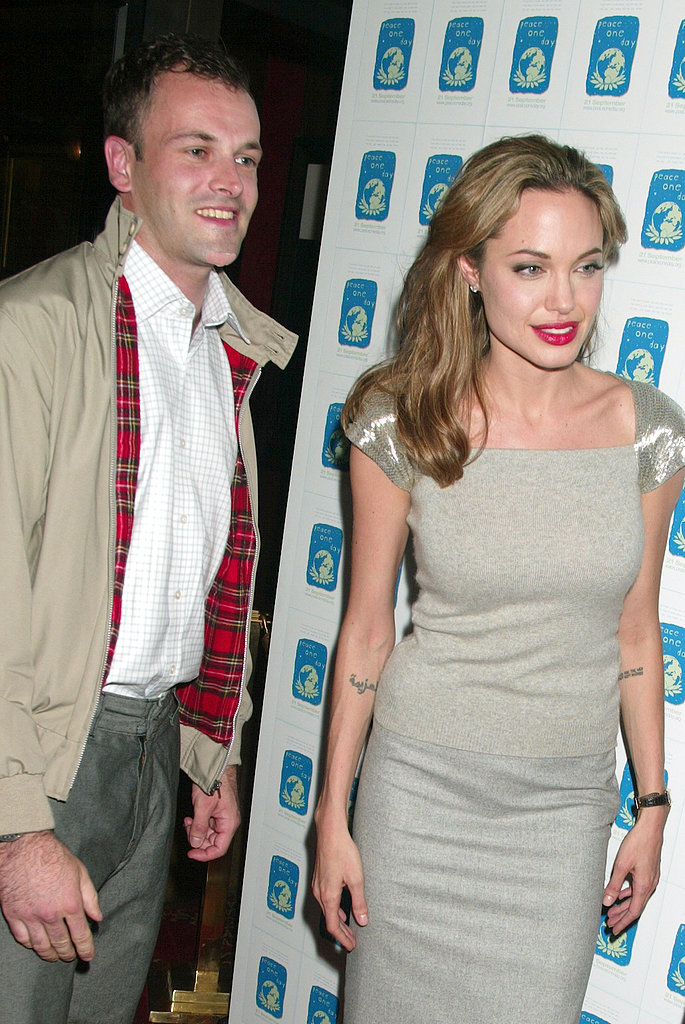 Angelina Jolie [31] married her first husband, British actor Jonny Lee Miller, in March 1996 but ended the union in February 1999.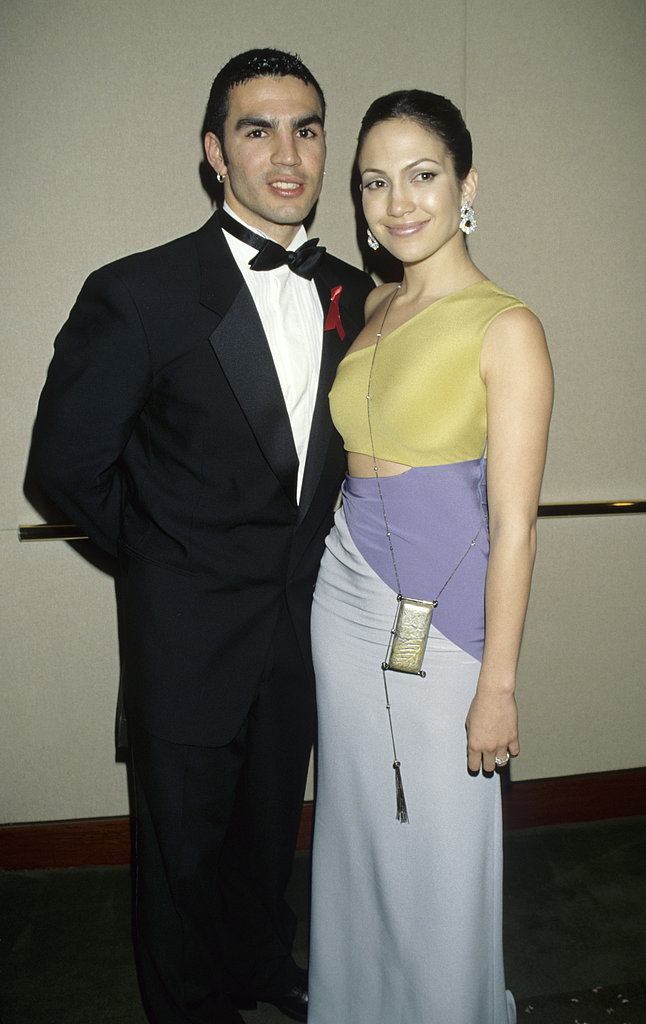 Jennifer Lopez [32] married her first husband, Cuban actor Ojani Noa, in February 1997, but their marriage lasted less than a year.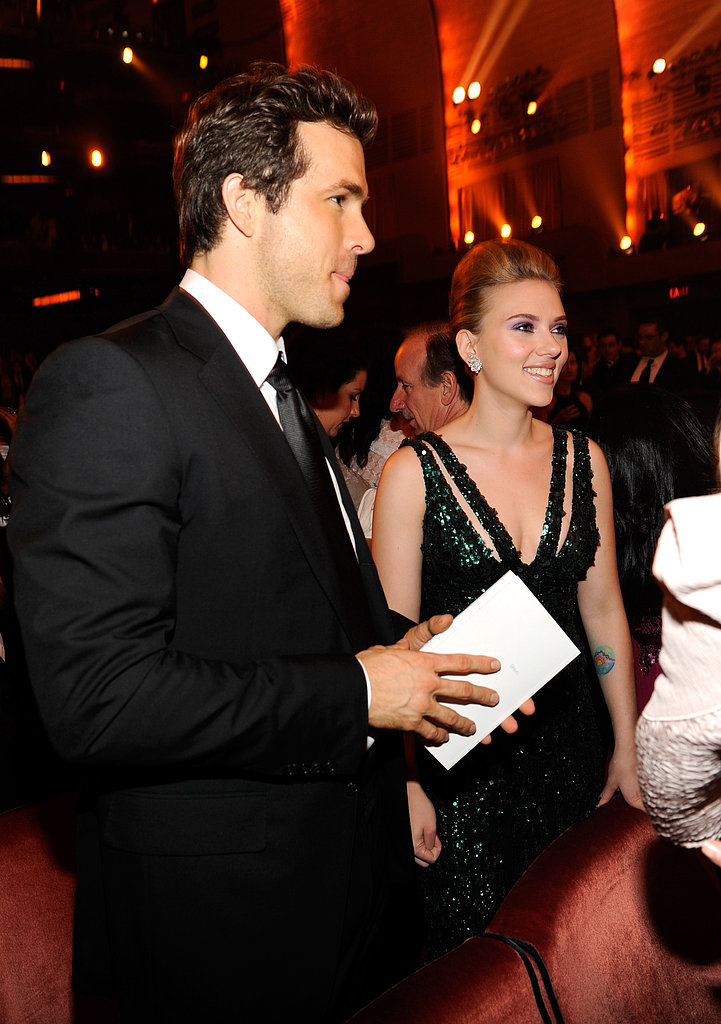 Ryan Reynolds [33] and Scarlett Johansson [34] married in September 2008 in a quiet ceremony, but in December 2010, the couple announced they were separating. Ryan went on to marry his Green Lantern costar Blake Lively [35].