Before we wake up in the middle of Cold War II, we better understand what the growing tensions between Russia and the West are all about. It has to do with Ukraine, which sits at the crossroads of Europe and Russia — more specifically, its Crimea peninsula. At the end of last year, pro-Russia Ukrainian President Viktor Yanukovych opted to move closer to the Kremlin by rejecting an agreement with the EU. That upset citizens in his country, and after deadly protests, he fled. Next thing you know, Russia moved into Crimea, a Black Sea peninsula with many ties to Russia but technically part of Ukraine. On March 16, the region voted to join Russia in a referendum that the US and its allies wouldn't recognize, but on Friday, Russian President Vladimir Putin signed laws to complete the annexation of Crimea, leaving us where we stand today: on the verge of another epic East vs. West showdown we haven't seen the likes of since Rocky IV. To help it all make sense, here are 12 photos that break it down.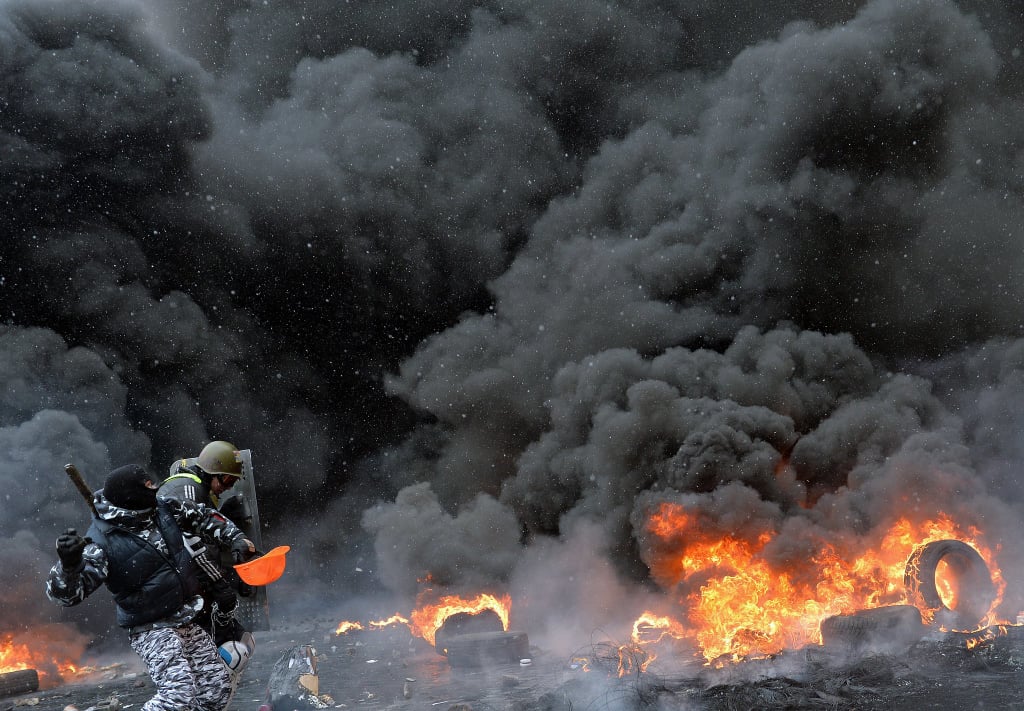 After months of growing antigovernment unrest, clashes in Kiev grew increasingly violent [1] in January, as this fiery photo from the Ukrainian capital shows. The protesters were calling for the removal of President Viktor Yanukovych, who had been in office since 2010. This past November, he pulled away from a partnership with the European Union, which implied that he'd rather align with Russia, and the people weren't too happy about it.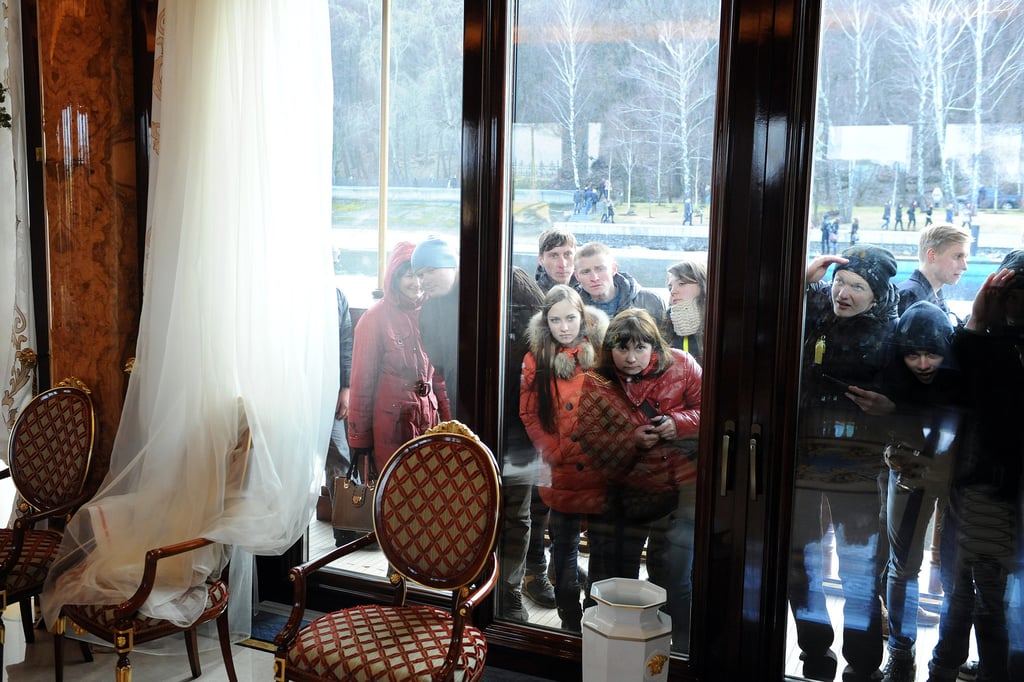 By February, the pro-Russia Ukrainian president was ousted, and his home became a public attraction [2]. Thousands of people flocked to his mysterious, opulent estate to see what he's been hiding. Known as Mezhyhirya, the president's compound features multiple mansions, expansive lawns, a tennis court, a golf course, a giant galleon ship, and fine furnishings that have the public gawking. Why? For years, Yanukovych kept quiet about his residence, insisting that he lived modestly on a small plot of land.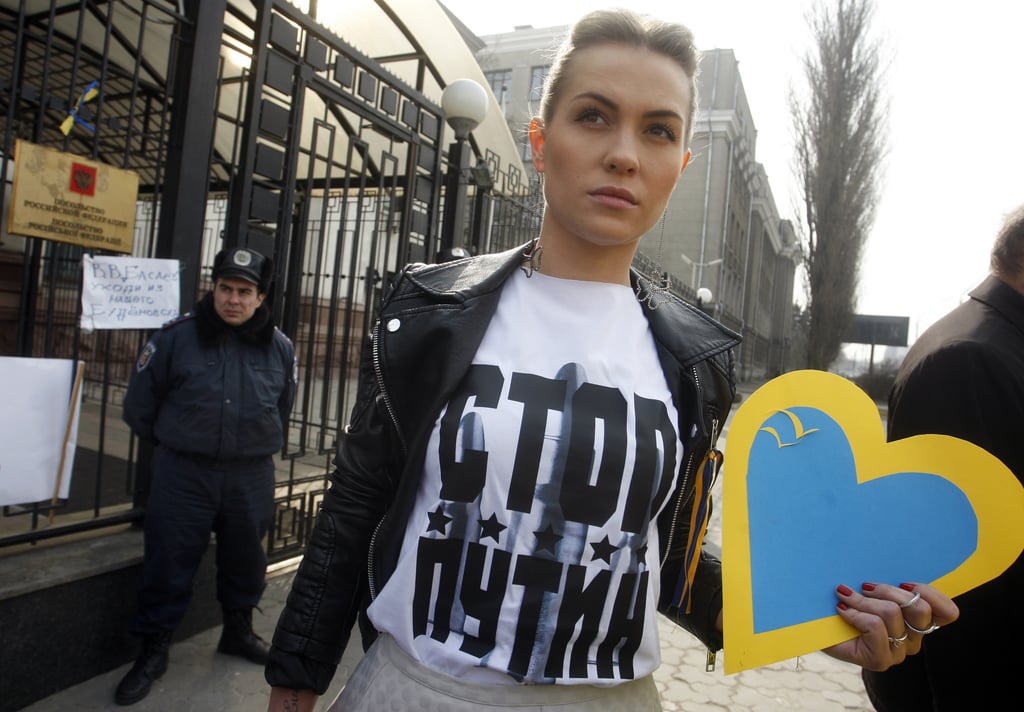 Following Yanukovych's departure, Russian troops reportedly entered the Crimean peninsula, where many ethnic Russians live. Soon, Putin allies in the region called for a vote on whether Crimea should leave Ukraine and join Russia. Ahead of the referendum, demonstrators came out in Kiev, the capital of Ukraine, as well as in Moscow, the Russian capital, to protest Russia's intervention in Crimea. Ahead of Sunday's vote, the EU and US also condemned it and called it illegitimate.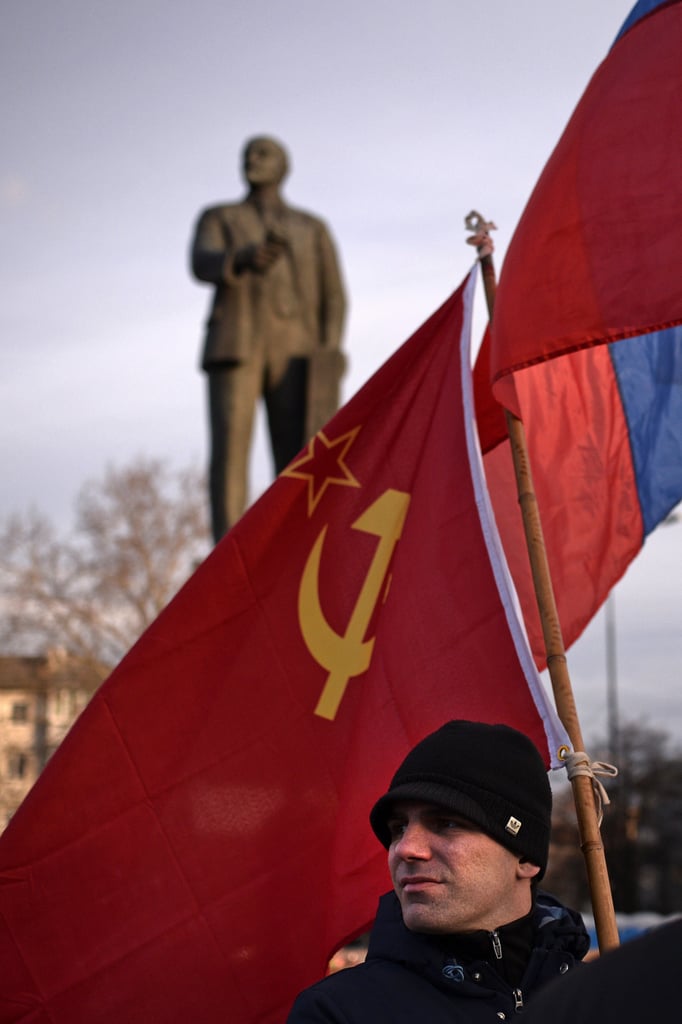 Pro-Russia residents also made their voices heard. In Simferopol, the capital of Crimea, a man held the flags of the Russian Federation and Soviet Union during a Saturday demonstration in the city's Lenin Square. Historically, the Crimean peninsula has changed hands many times, and it was a key part of the Soviet Union. But following the collapse of the USSR, it became part of independent Ukraine.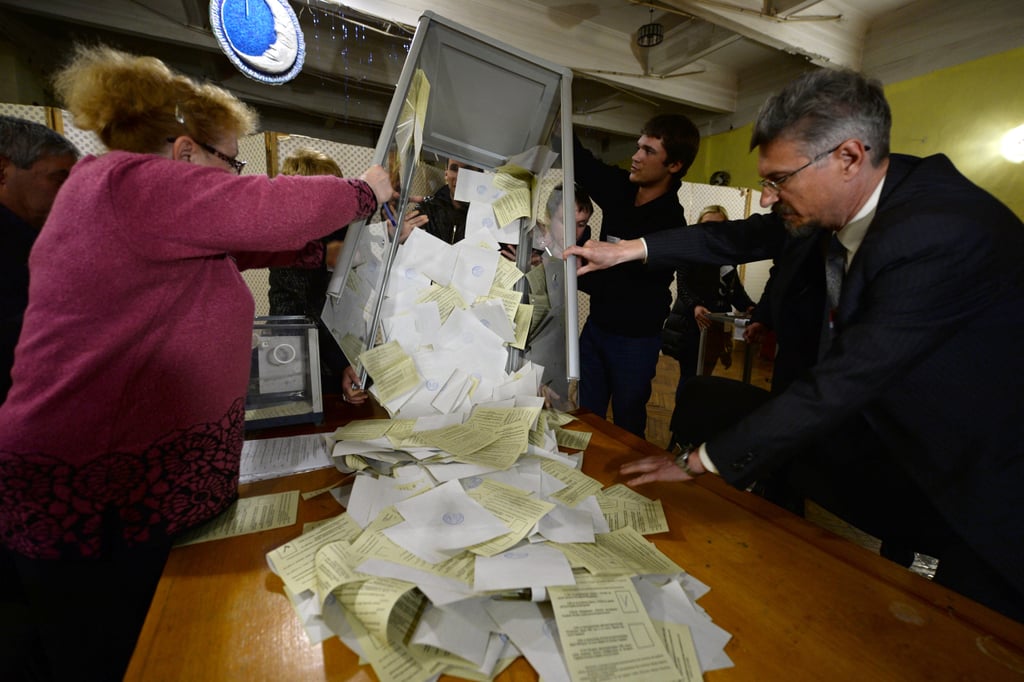 On Sunday, the vote went ahead despite international objections. Officials in Crimea said 97 percent of voters backed leaving Ukraine to join Russia. The referendum was called quickly by pro-Russia officials in the region.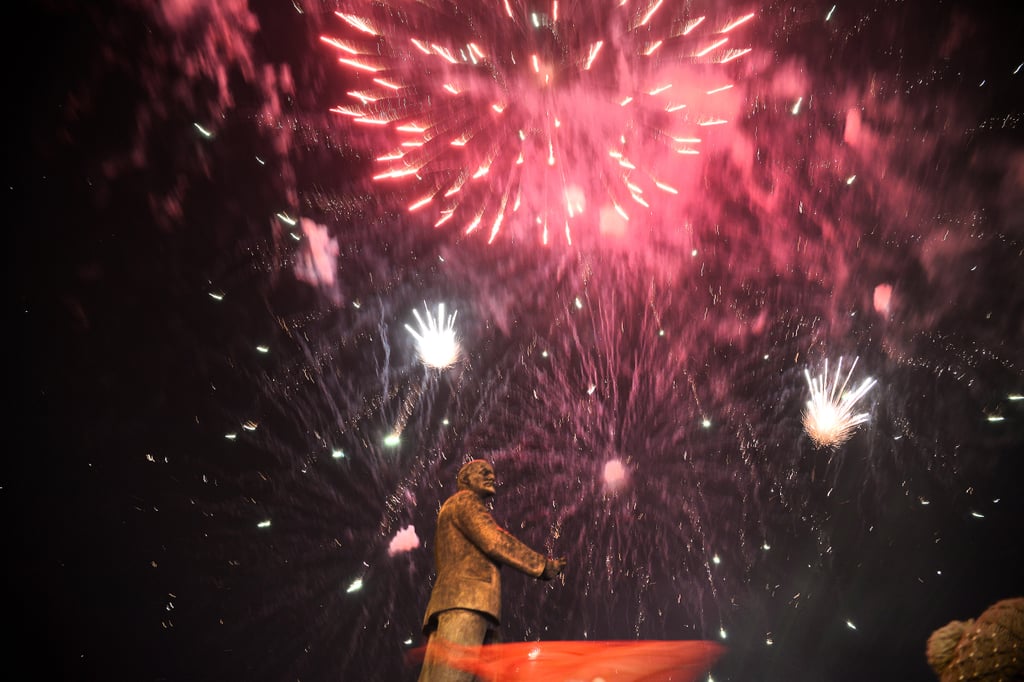 Fireworks exploded behind the monument of Soviet Union founder Vladimir Lenin in the Crimean capital of Simferopol Sunday night, after preliminary results showed a landslide for the pro-Russia side.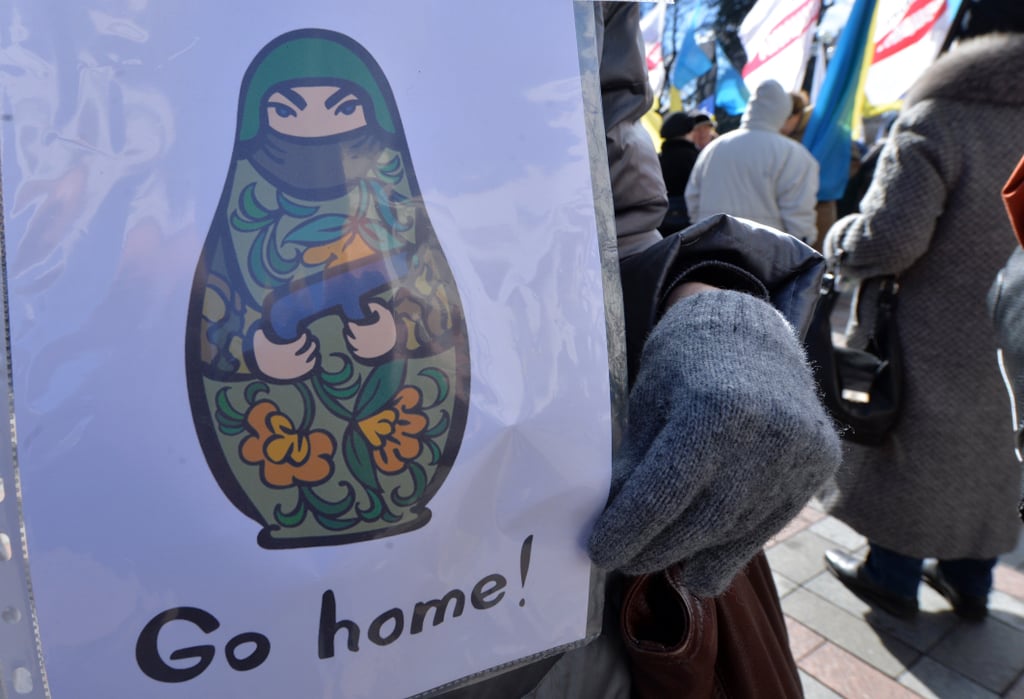 But obviously, not everyone was happy about the results. In Kiev on Monday, a woman held a sign telling Russia to go home, as Ukraine's defense minister said Ukrainian troops would remain in the peninsula.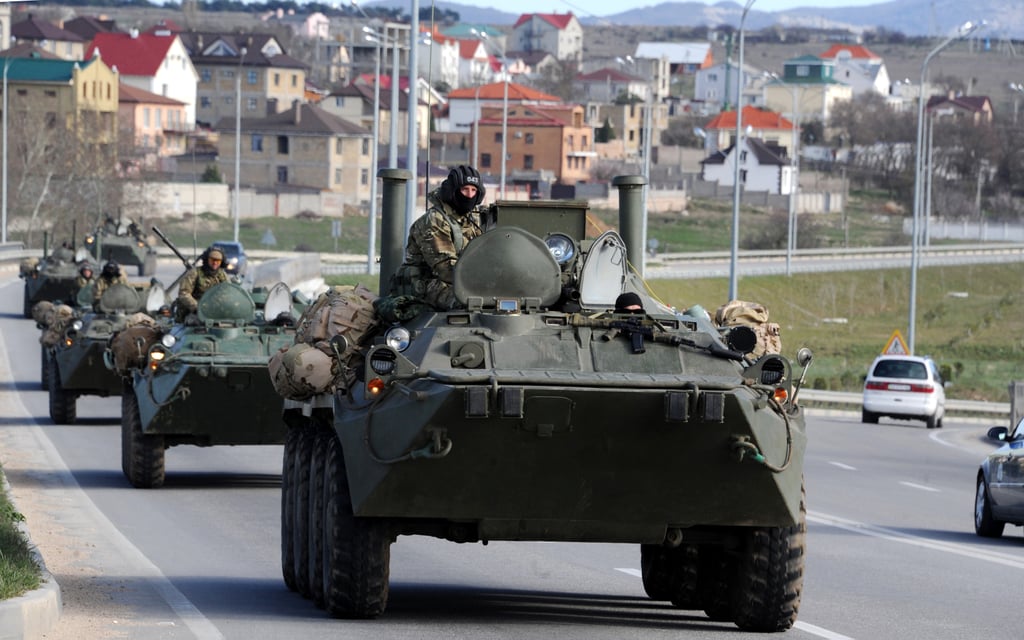 Also following the vote, armored Russian military vehicles drove north from the Crimean city of Sevastopol toward the capital of Simferopol. Ukraine's foreign minister denounced it as a "provocation."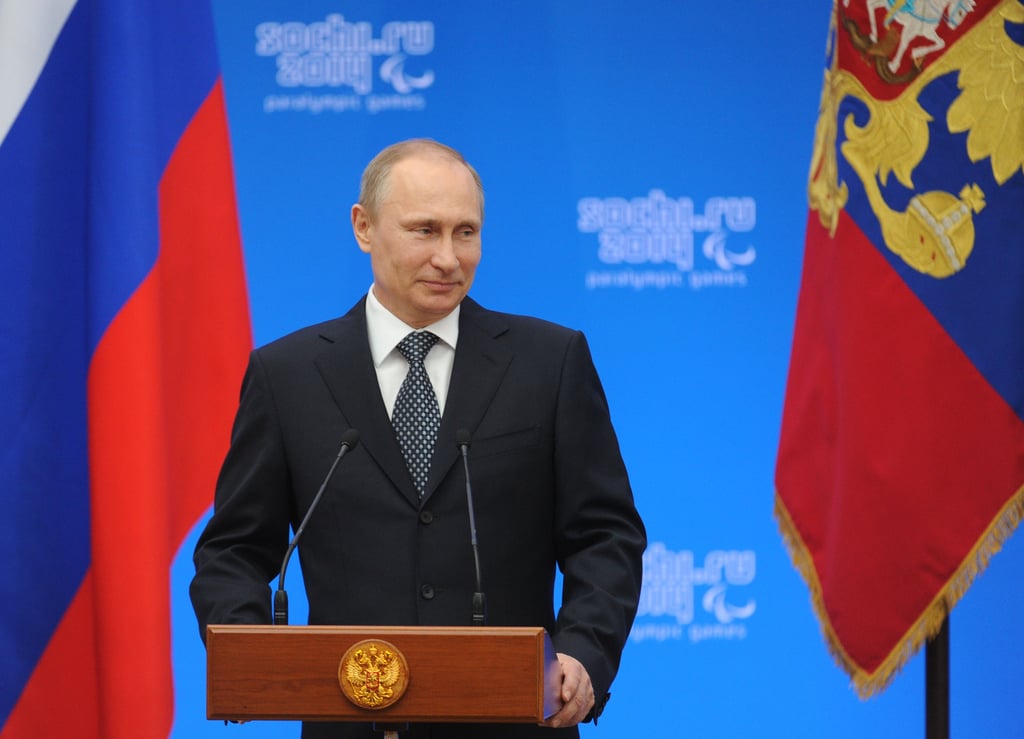 For his part, Russian President Vladimir Putin attended a ceremony for winners of the Sochi Paralympic Games on Monday. But that's not all he was up to. He also signed a presidential decree recognizing Crimea "as a sovereign and independent state" following the referendum, paving the way for it to join Russia.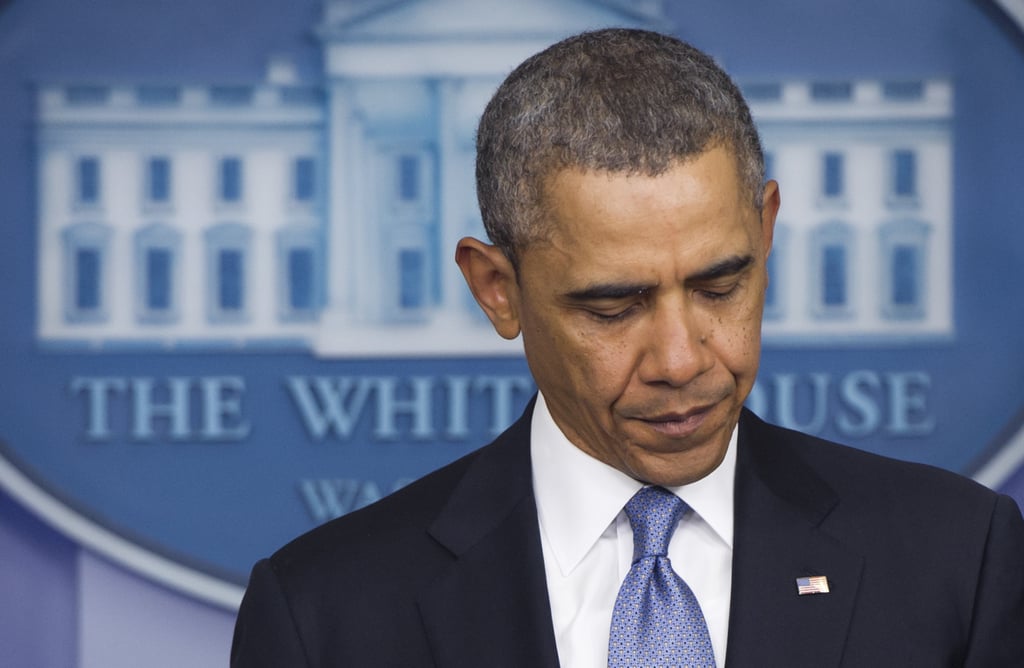 President Barack Obama also held a press conference on Monday to address the situation in Ukraine. He announced that the US was imposing sanctions on Ukrainian and Russian officials who backed the referendum, including two top Putin aides. He said, "Today's actions send a strong message to the Russian government that there are consequences for their actions that violate the sovereignty and territorial integrity of Ukraine, including their actions supporting the illegal referendum for Crimean separation."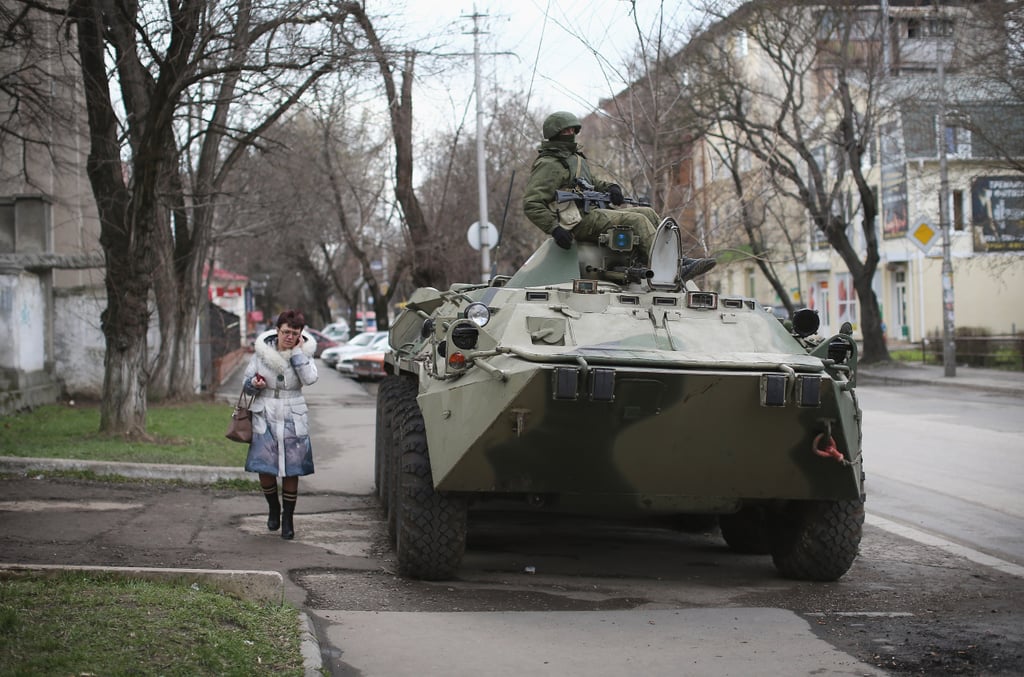 Signs of a possible conflict between pro-Russian and Ukrainian forces came after Putin signed a treaty to annex Crimea. On Tuesday, Russian military personnel surrounded a Ukrainian military base in Simferopol, and when masked gunmen descended on the base, a member of the Ukrainian military was killed. The next day, nearly 300 armed pro-Russian supporters took over a Ukrainian navy headquarters in Sevastopol, replacing Ukrainian flags with Russian flags.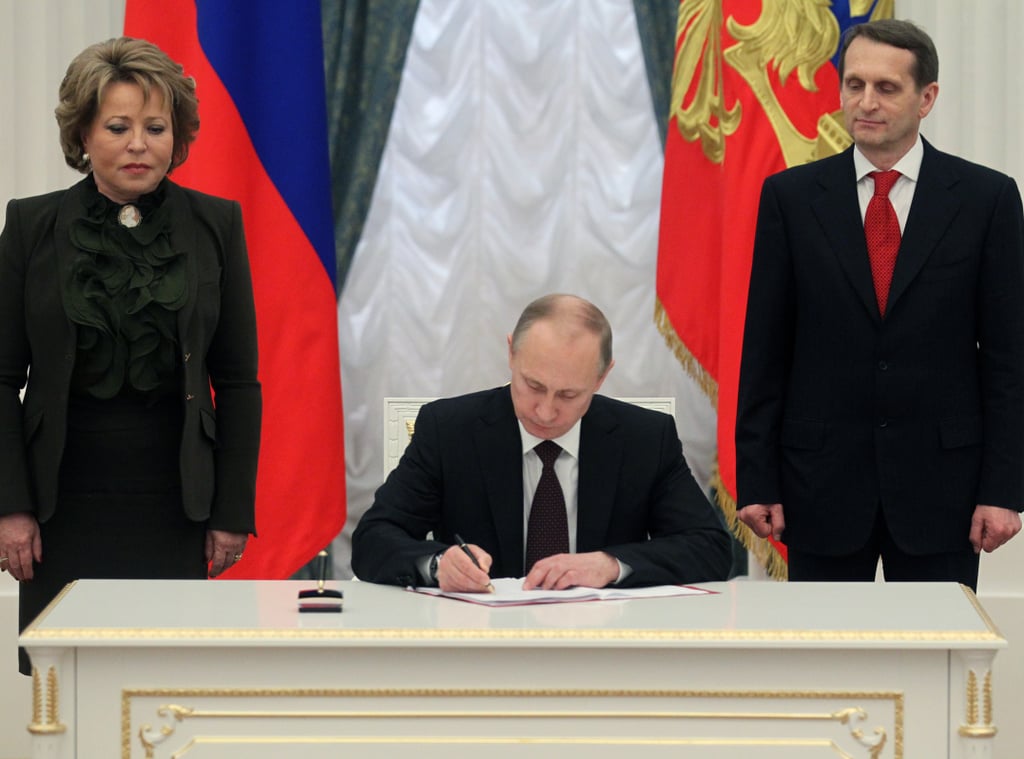 On Friday, Putin signed laws to complete the annexation of Crimea. His move came shortly after Ukraine agreed to a trade deal with the EU — the same deal that former Ukrainian President Viktor Yanukovych had refused to sign last November, sparking the protests. We'll have to wait to see what happens next.