The Obamas got into the holiday spirit on Monday when they hosted the 136th annual White House Easter Egg Roll. After First Lady Michelle Obama shared an Instagram video of the Easter Egg Roll as a '90s sitcom [1], we knew we could expect some fun from the family, and that was definitely the case. More than 30,000 people gathered on the South Lawn to participate in all the Easter excitement, and along with some egg rolling, the day also featured live music, cooking stations, and storytelling, with the Obamas getting animated as they read to children. The event had an active spin, too, with this year's theme being Hop Into Healthy, Swing Into Shape to support Michelle's Let's Move! initiative. The president showed off his sporty side with kids, and the Obamas' dogs were at the center of the action too. For a look at all the sweet, strange, and hilarious moments from the event, check out 28 things that happened during this year's Easter Egg Roll.
Barack blew a whistle to kick things off.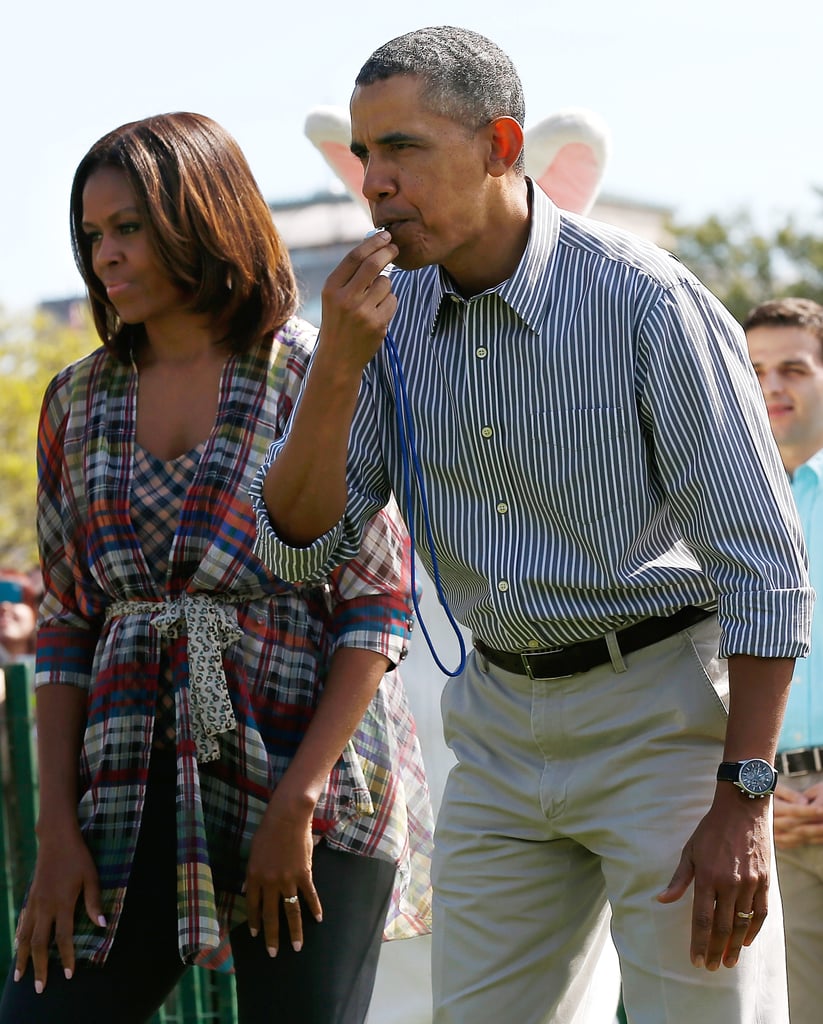 He and the Easter bunny were cheering buddies.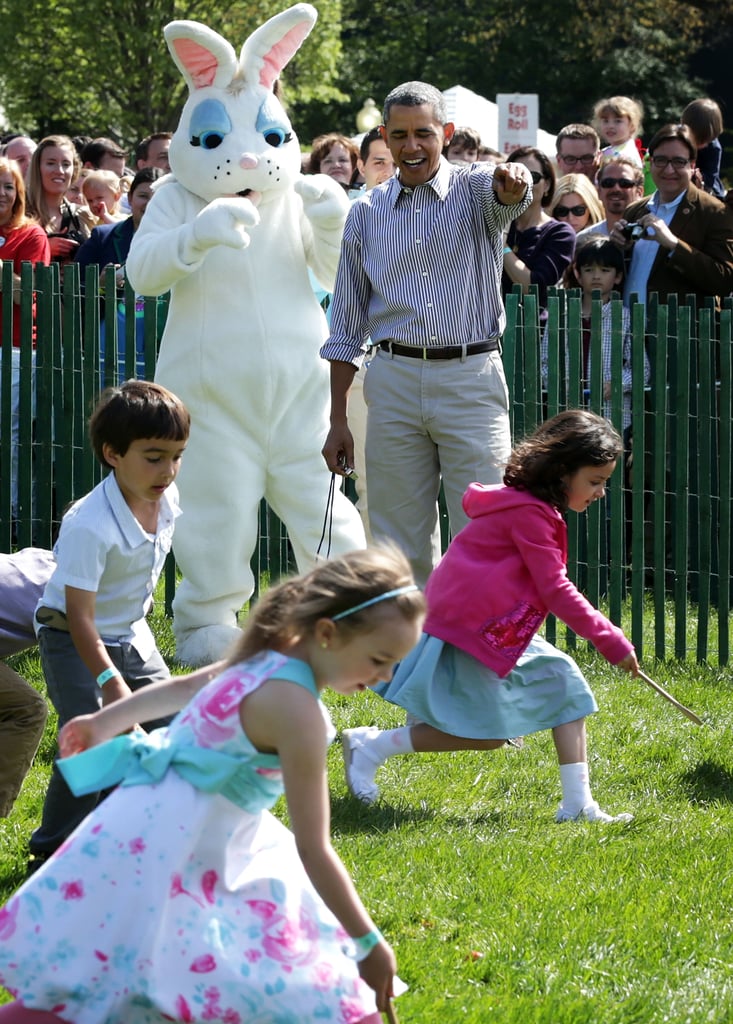 And the South Lawn was full of egg-rolling little ones.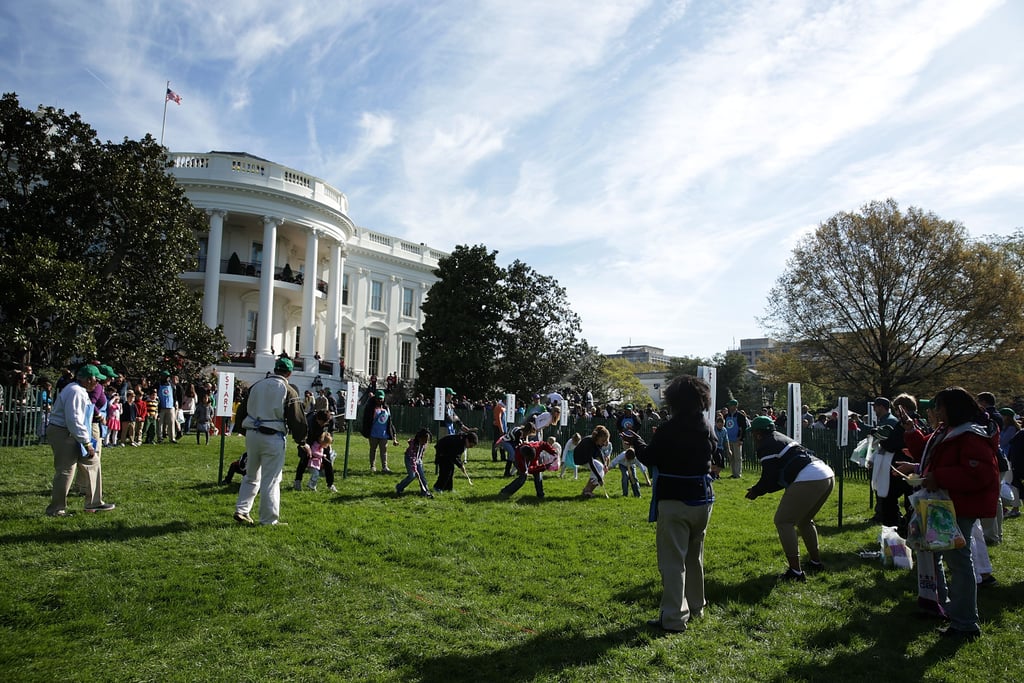 The Obamas cheered for all the kids.
And showed them their way.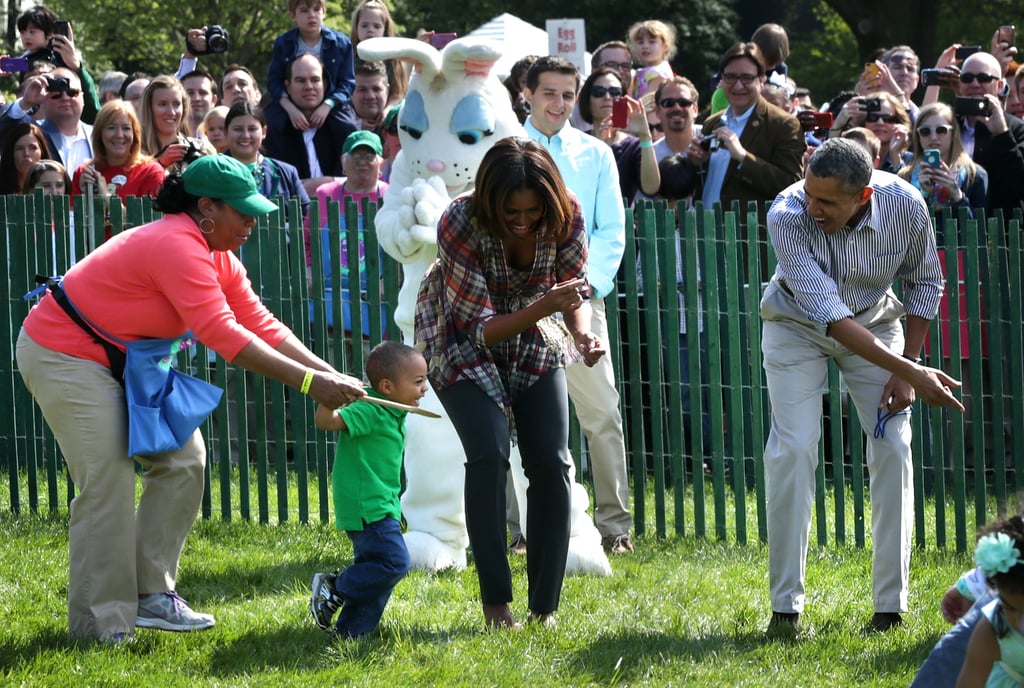 They were superenthusiastic.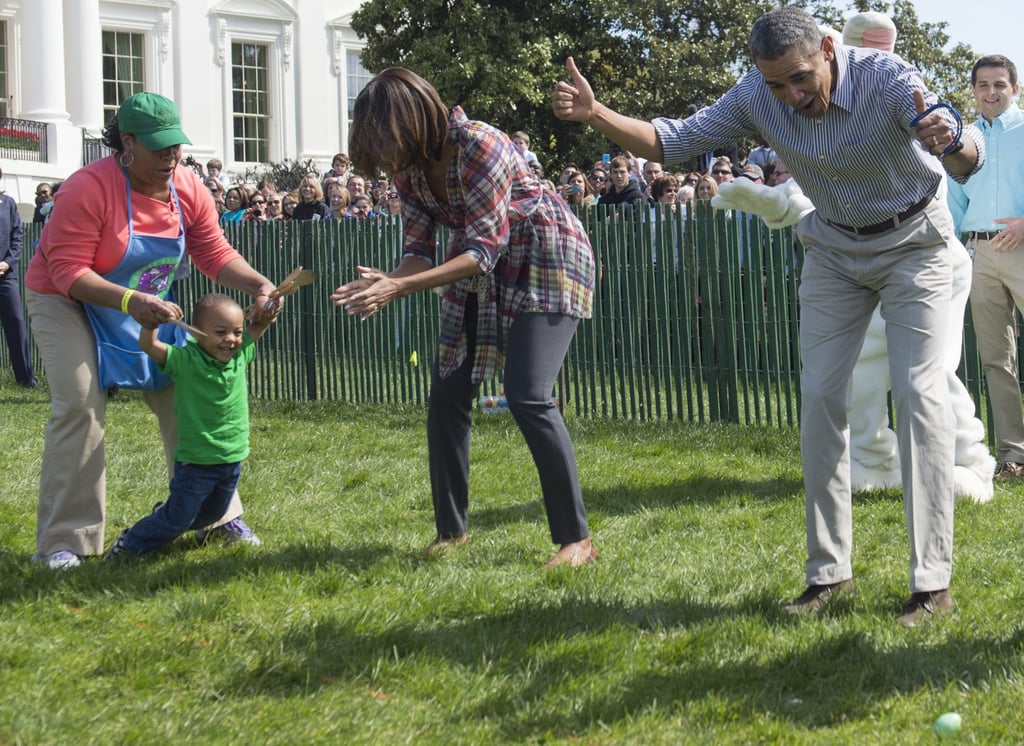 And the cute kids were sort of all over the place.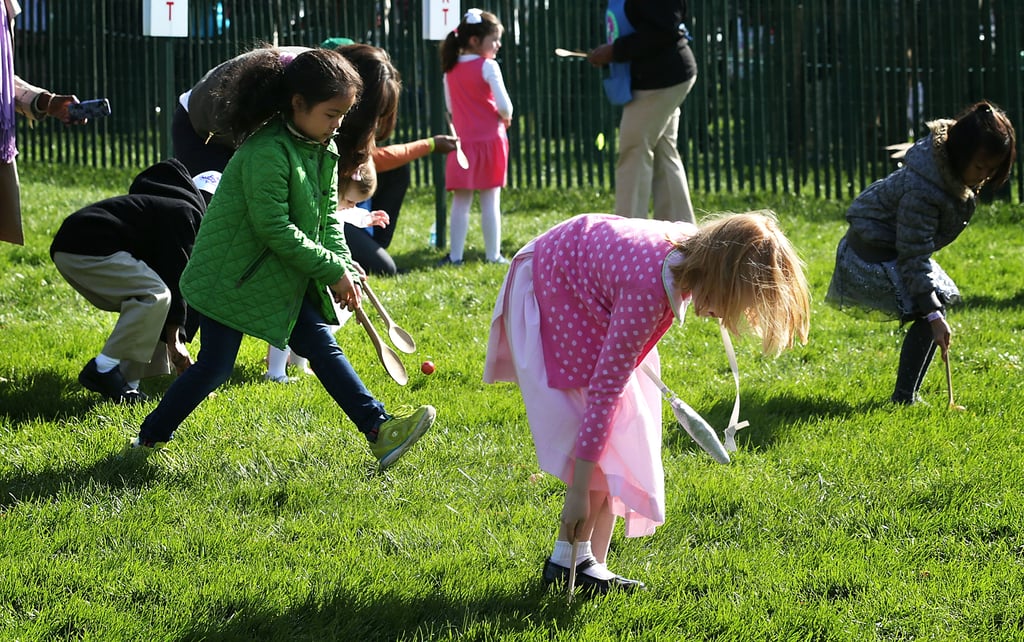 The Obamas just kept cracking up.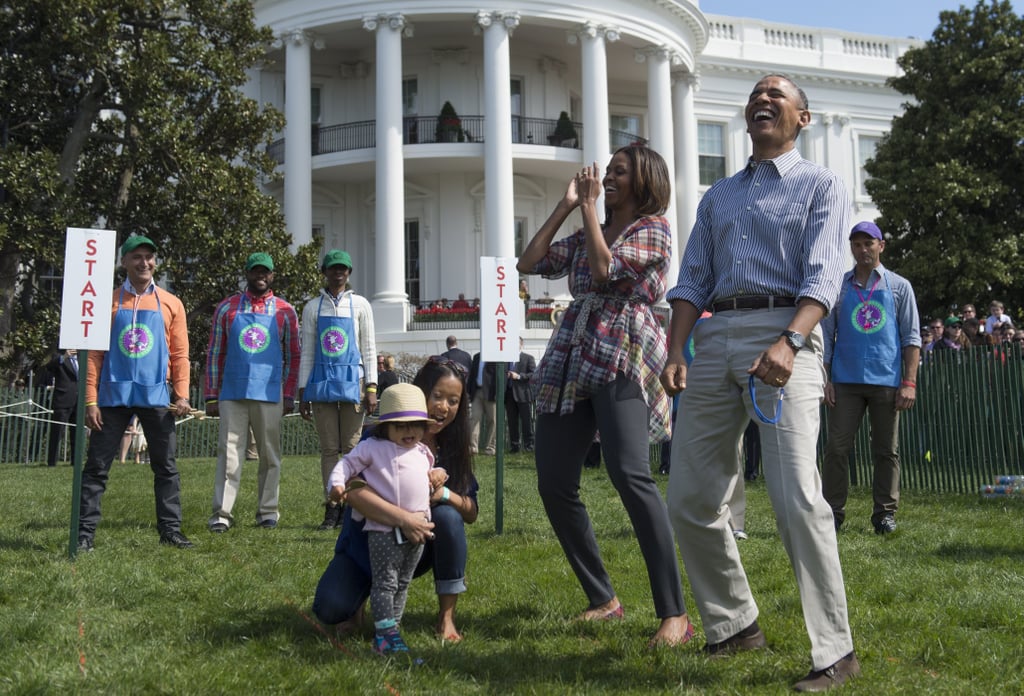 The Easter bunny just stood by, photobombing the moment.
Mr. President also snuck in some hoops time.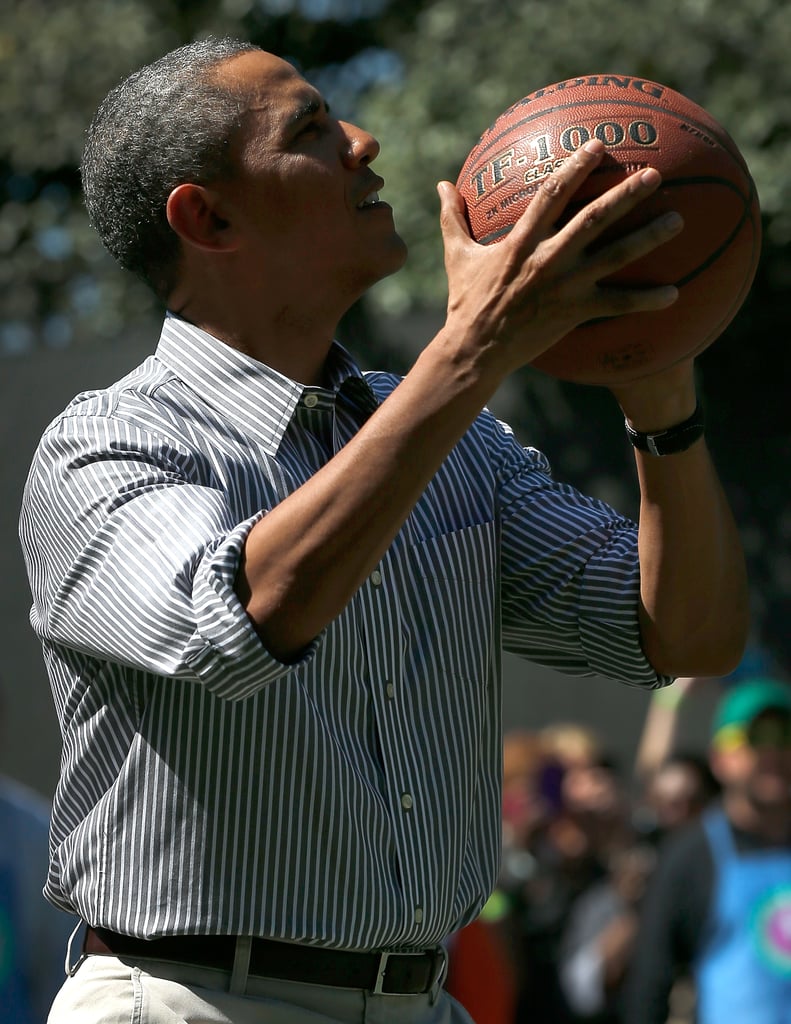 He was in good company with a few NBA players.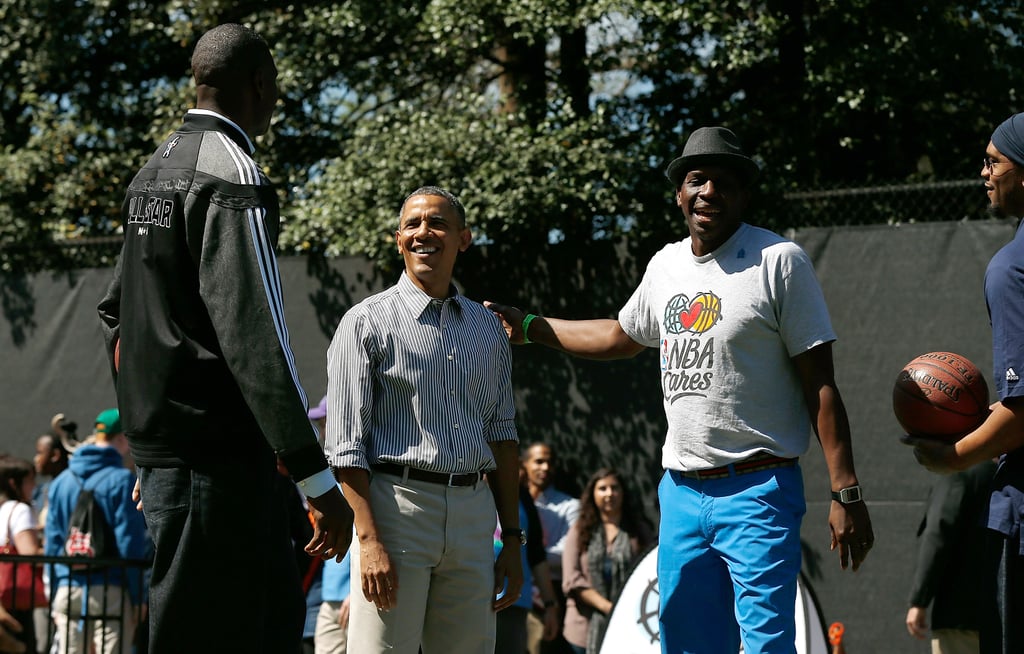 He got his tennis game on with an adorable teammate too.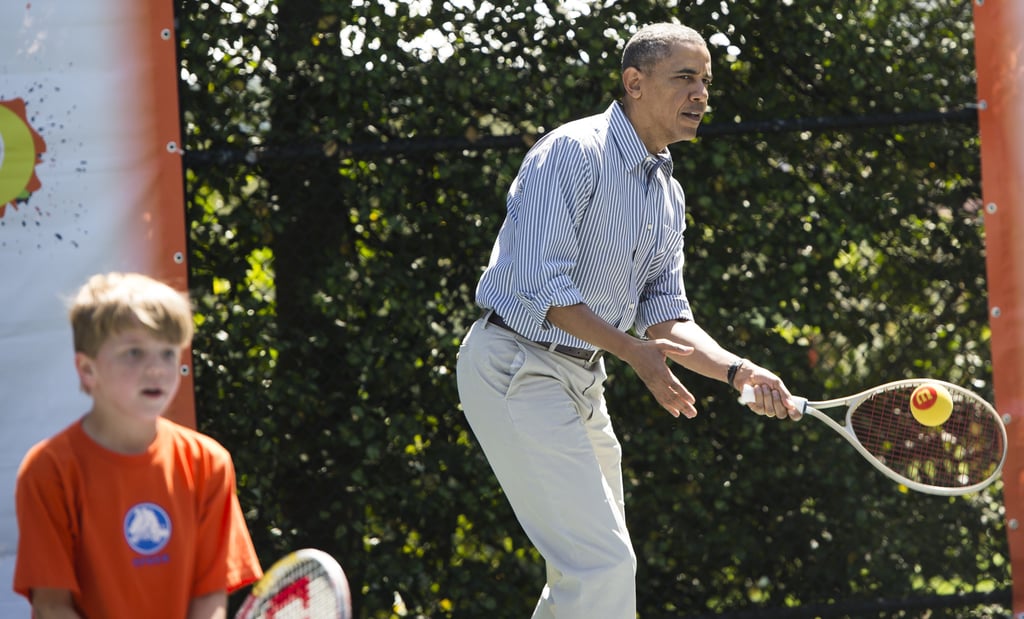 He took it pretty seriously.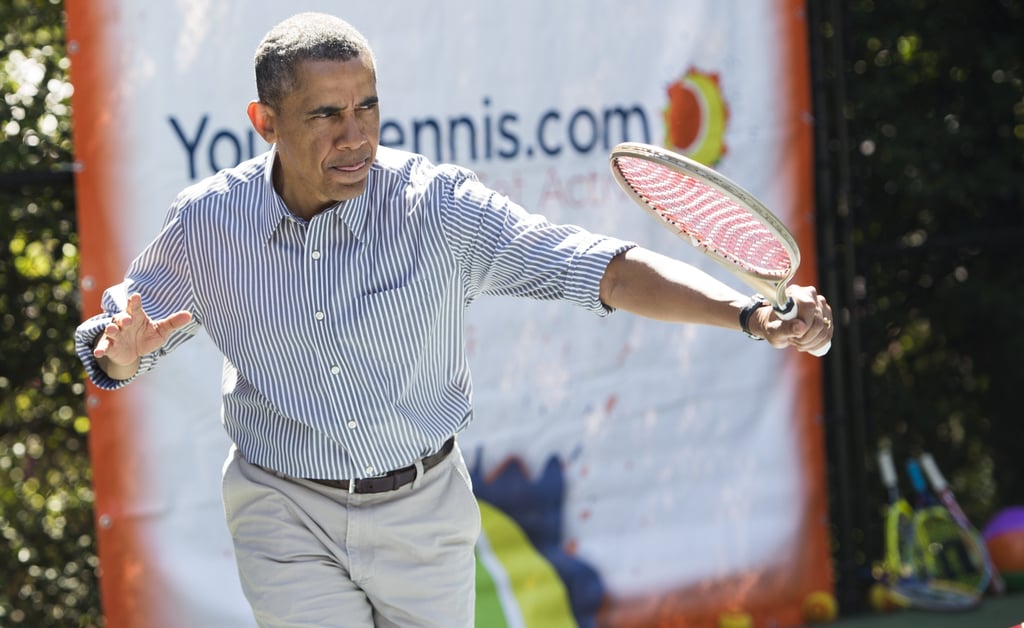 High fives were in order.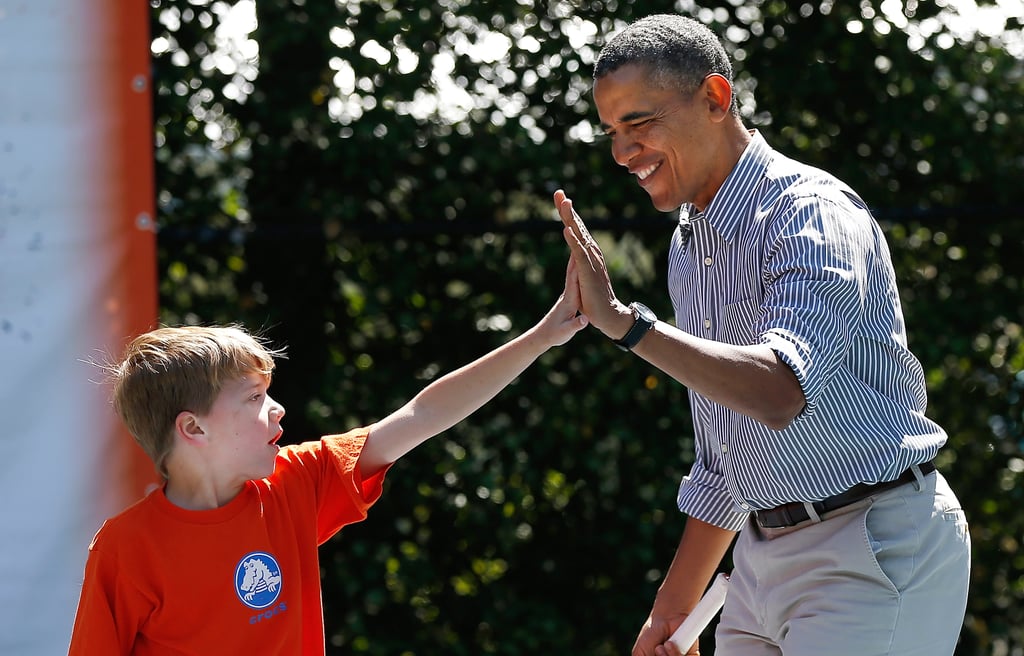 Next, the president got superanimated while reading books.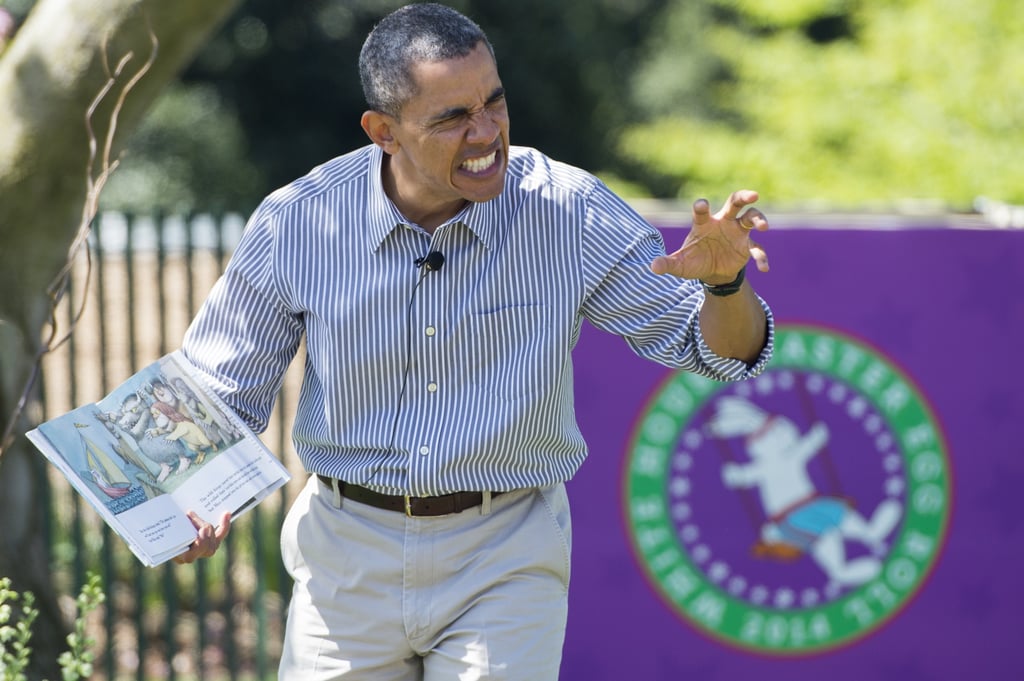 Things took a spooky turn.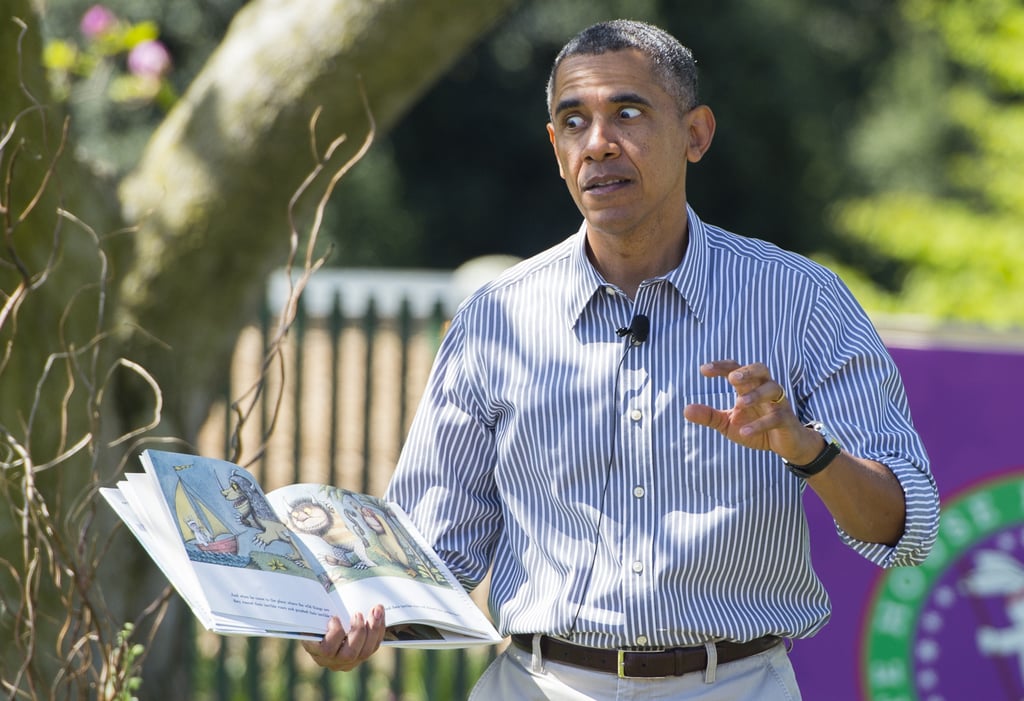 Michelle got animated for story time too.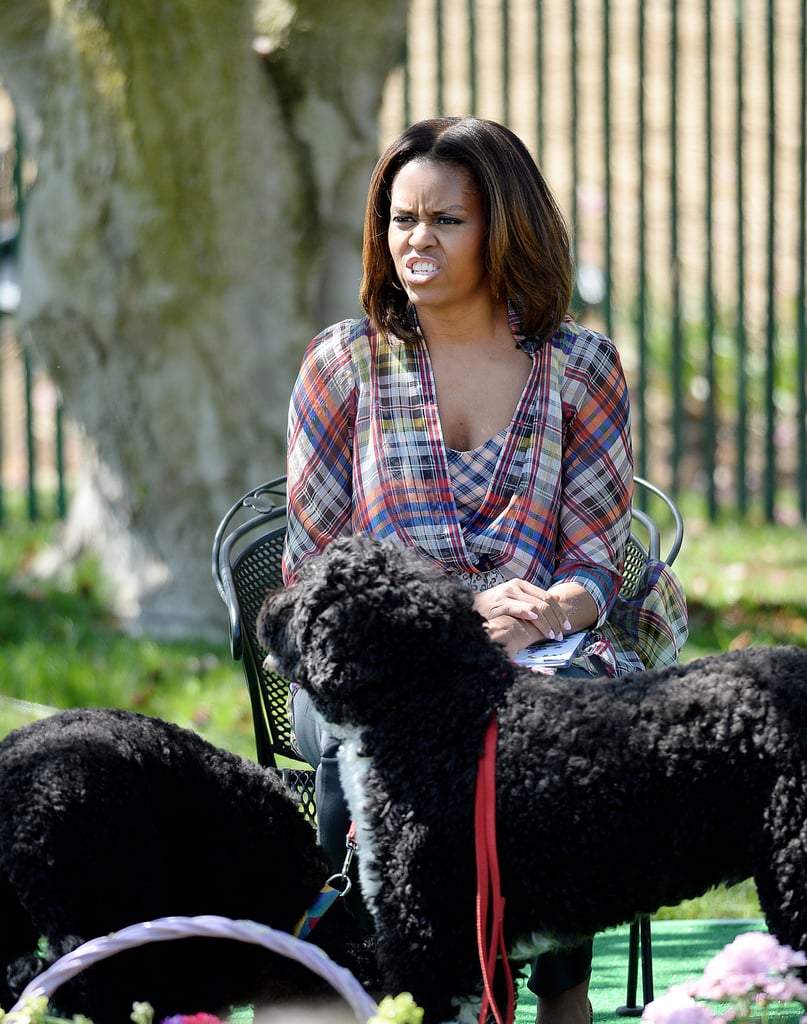 And she led the dogs into the mix.
Sonny and Bo were very cute spectators.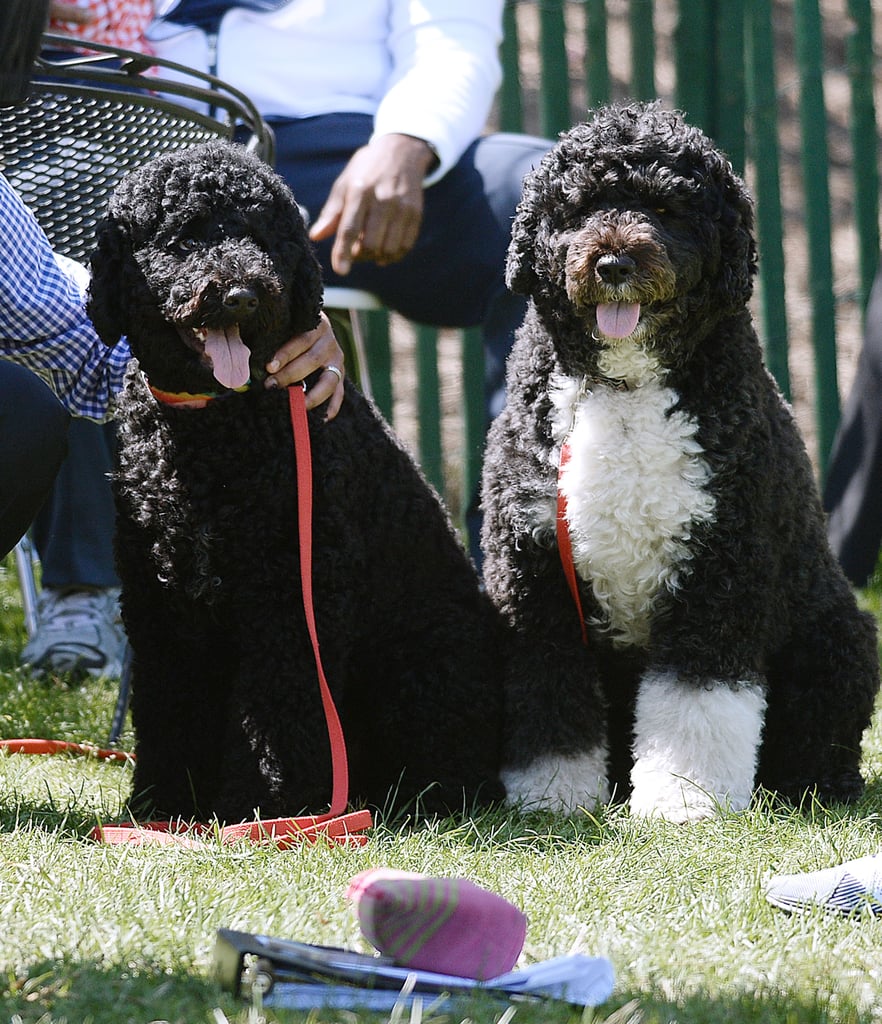 And Jim Carrey was on hand for the festivities too.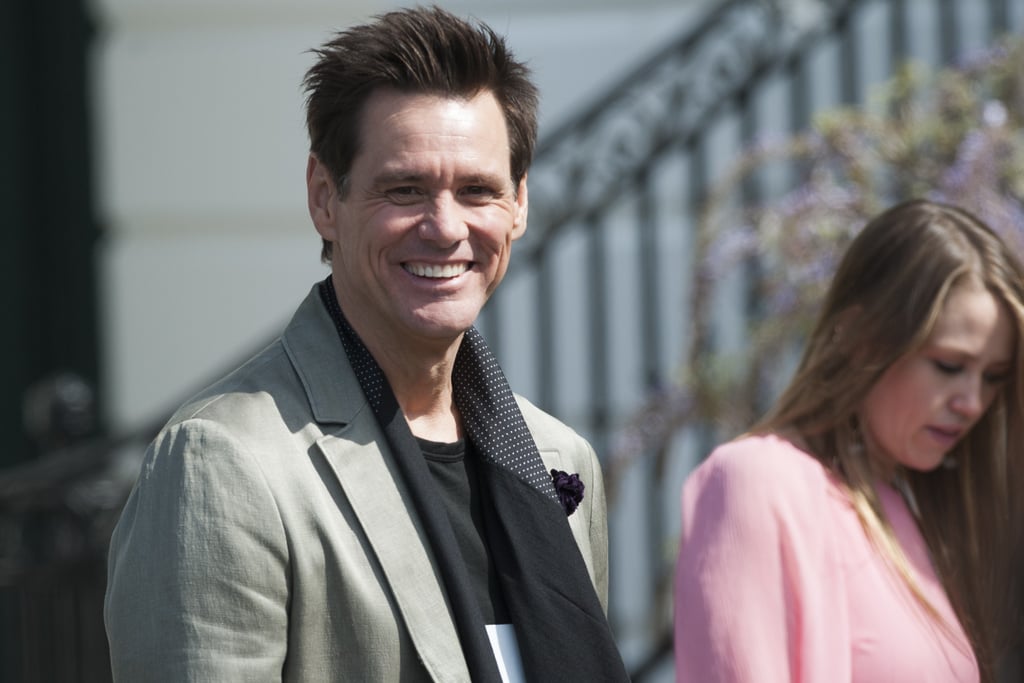 The Obamas had a third-party observer while kissing on the balcony.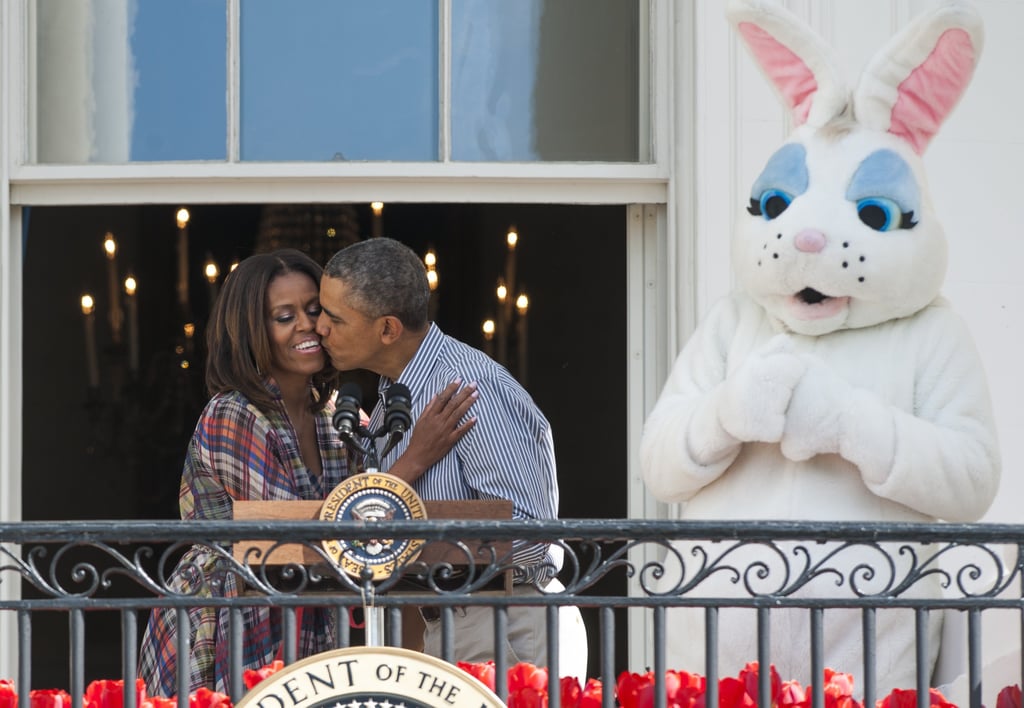 And there was a mini photo shoot.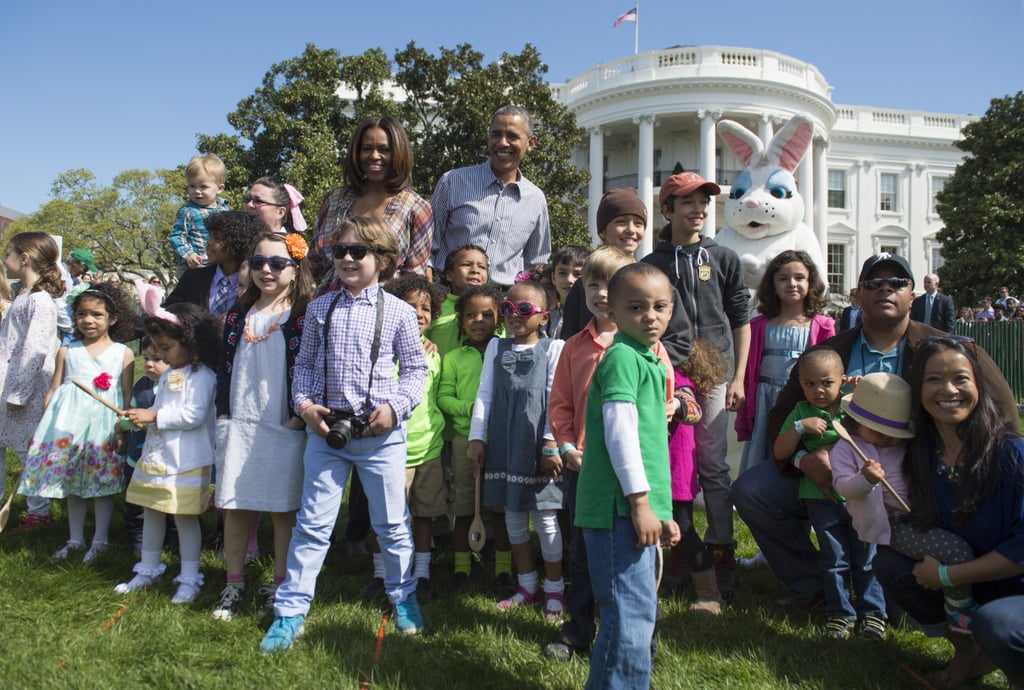 Plus a woman dressed as an Easter egg.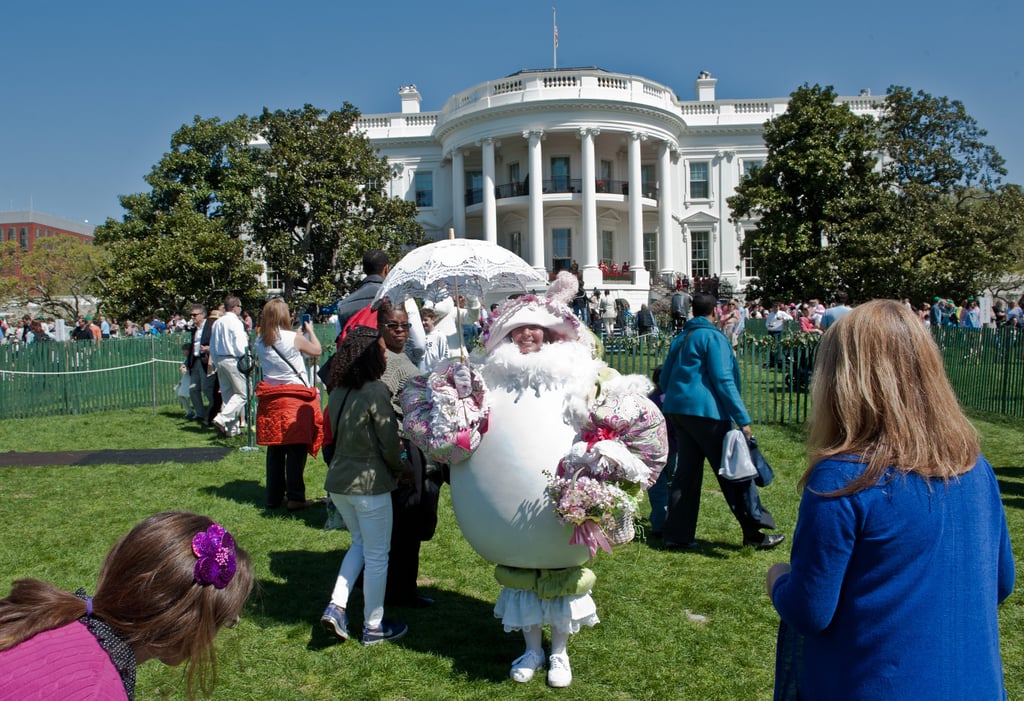 There were high fives all around.
So many high fives.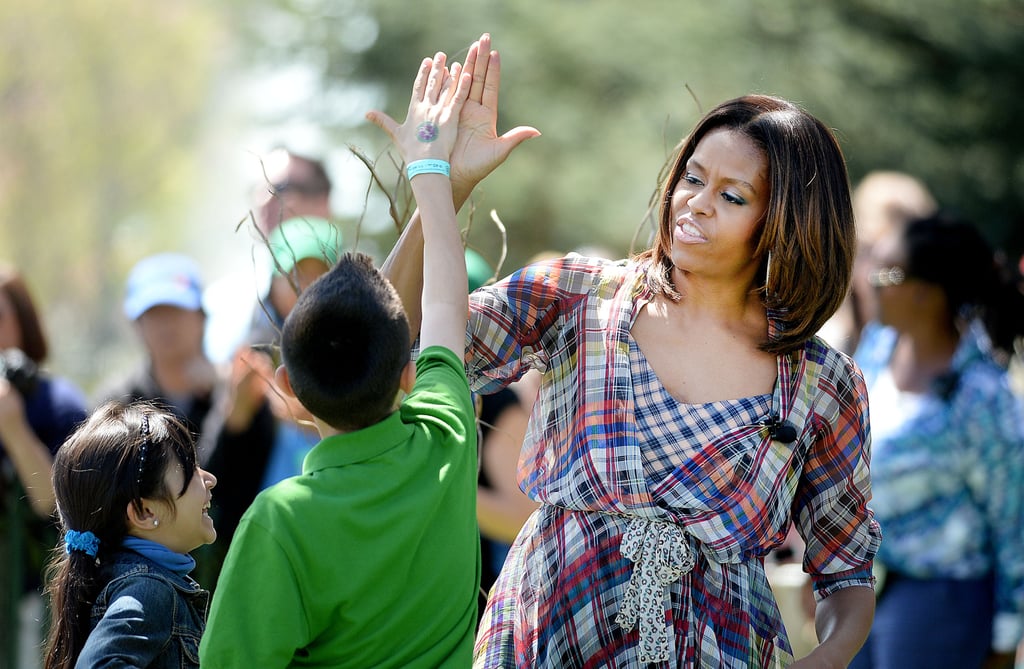 Also, hugs.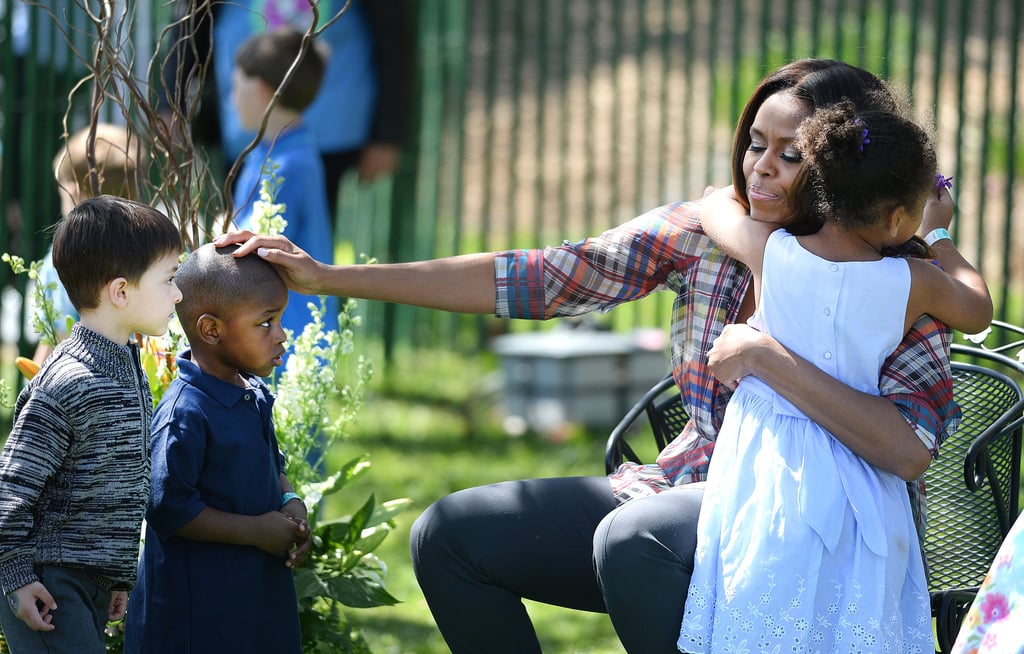 So many hugs!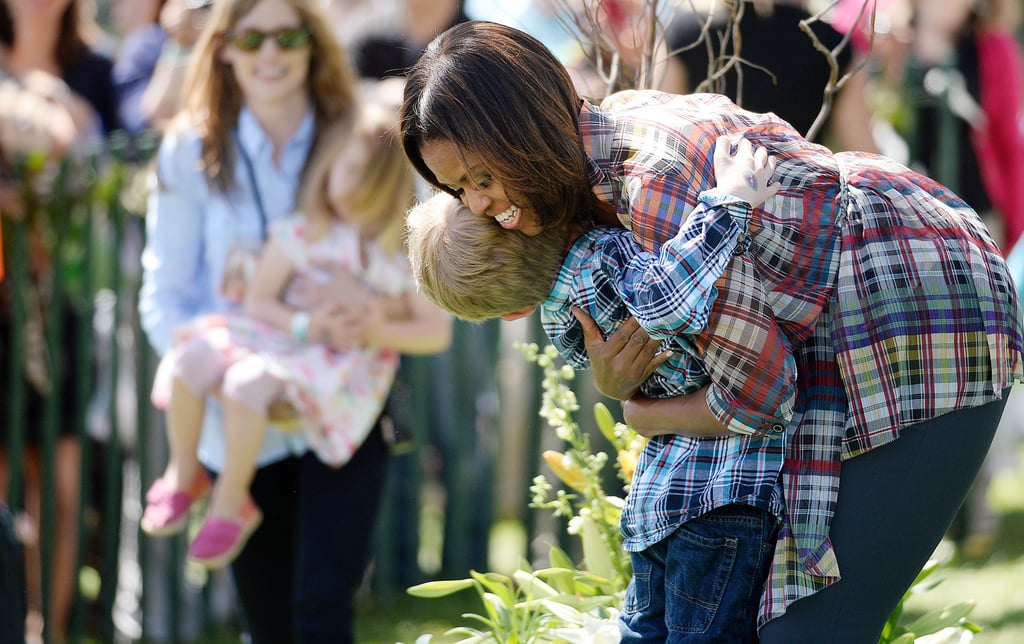 Pretty much, the Obamas had the best Easter ever.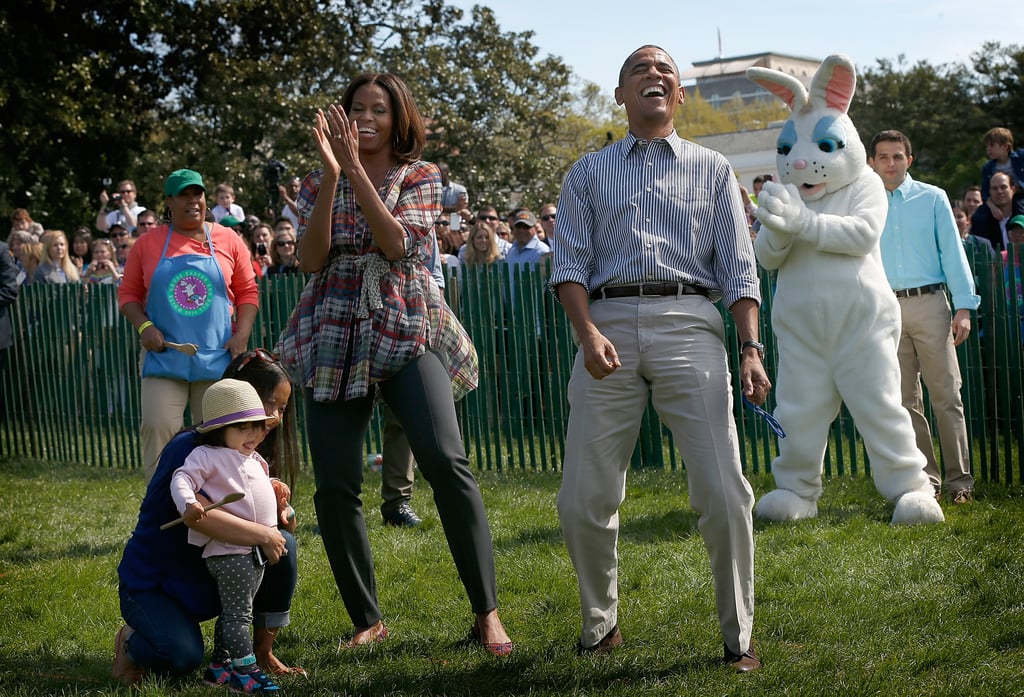 (And so did that bunny.)