Whole Wheat Cous Cous Salad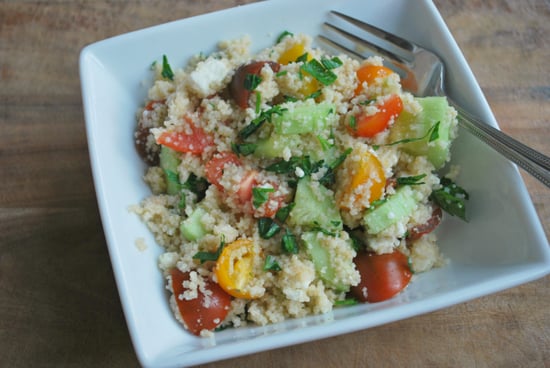 I have been eating a boat-load of quinoa lately.  Ever go through stages like that?  I love, love, love it, but I decided that it was time to change things up and use something slightly different.... whole wheat cous cous!
For this salad I used heirloom cherry tomatoes from the farmers market.  Not only are they so pretty to look at and they taste almost sweet.  Crunchy english cucumbers are added with salty feta cheese.  A little bit of extra virgin olive oil, lemon juice and parsley tie the dish together.
For the recipe visit my blog, Cheese Please http://cheesepleasebyjess.blogspot.com/2012/09/whole-wheat-cous-cous-sal...