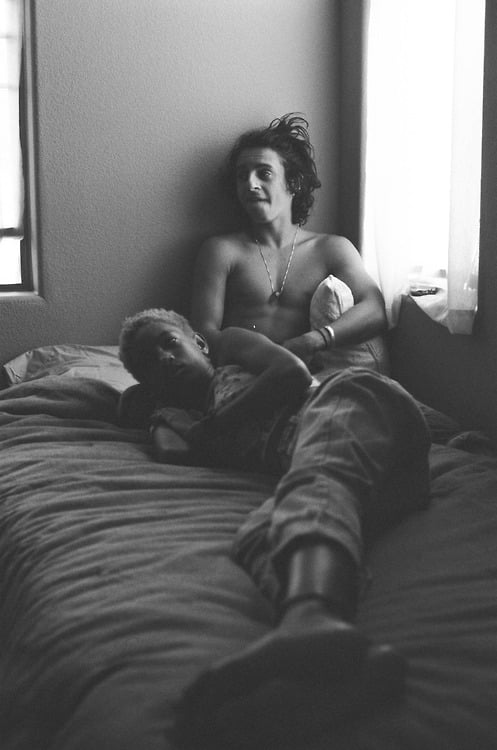 Source: Tumblr user 490tx [1]
Willow Smith caused a stir on social media when the 13-year-old posed for controversial photos in bed with 20-year-old shirtless actor [2] Moises Arias.
Matt Bomer opened up about his "very chill" secret wedding in 2011 [3] with his now-husband, Simon Halls, saying it was good for their family.
Dave Franco admitted that he has no idea what's happening with his brother, James Franco, on social media [4]. He offered an explanation for James's nude selfie and painting of naked Seth Rogen, though.
Miley Cyrus slammed drug overdose rumors [5], saying, "I'm the poster child for good health."
Simon Cowell shared new photos of his son, Eric. Can you believe how alike they look already?
pic.twitter.com/boQ6eJl3nK [6]

— Simon Cowell (@SimonCowell) May 5, 2014 [7]
Real Housewives of Atlanta star Phaedra Parks's husband, Apollo Nida, pleaded guilty to conspiracy to commit mail, wire, and bank fraud [8]. Apollo admitted to his involvement in a $2.3 million fraud scheme.
Zac Efron and Seth Rogen dressed like girls [9] for Jimmy Fallon's "Ew!" sketch last night. See their selfies and late-night dance party!
Mekhi Phifer has filed for bankruptcy [10] and is reportedly $1.3 million in debt.
Oklahoma City Thunder player Kevin Durant made an emotional NBA MVP acceptance speech [11], bringing the audience — and himself — to tears.
President Barack Obama said the United States will do everything it can to help Nigeria find nearly 300 kidnapped teenage girls [12]. He also said they'll deal with Islamic extremist group Boko Haram later down the road.
Cleveland Kidnapping victim Michelle Knight opened up about her life one year after escaping her captor, Ariel Castro [13]. She detailed her 11-year time in captivity, saying, "I was the punching bag."
A 3-year-old missing toddler was found a few hours after the search began in North Dakota — with his dog on top of him, shielding him from the rain [14].
Your daily dose of cute: here's a snaggletoothed hedgehog after a bath!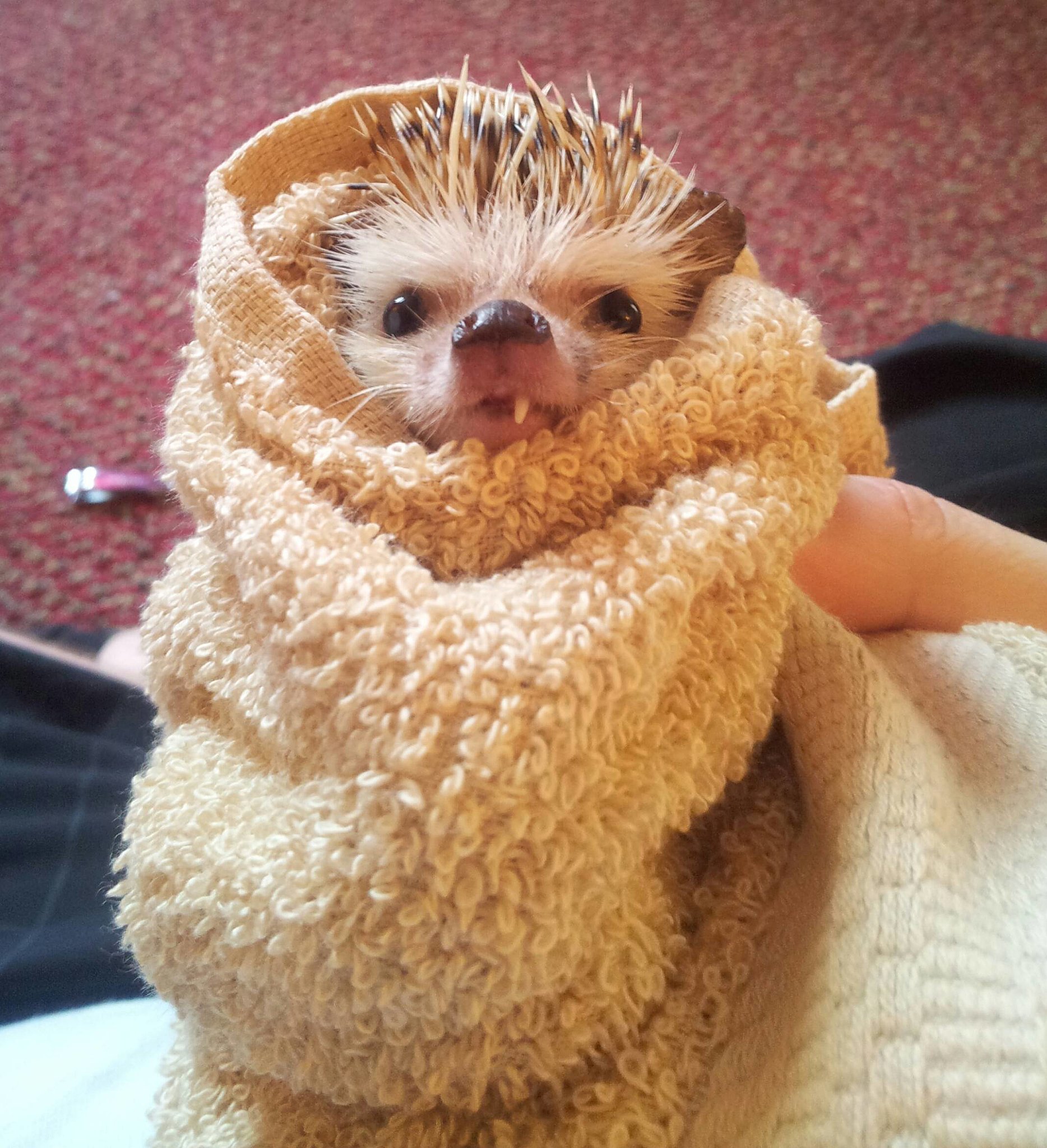 Source: Imgur [15]