Along with all the royal tour [1] excitement, April also brought plenty of memorable moments in art, politics, and more. The city of Boston was in the national spotlight as people commemorated the one-year anniversary of the Boston Marathon bombings, with the survivors' inspiring stories [2] making headlines throughout the month. Prince George, of course, was the center of attention down under as he, Prince William, and Kate Middleton made their way around New Zealand and Australia. Meanwhile, Prince Harry kept kids back in England entertained with an adorable trip to the playground. See all that and more with April's best photos from across the globe!
Olympic Crush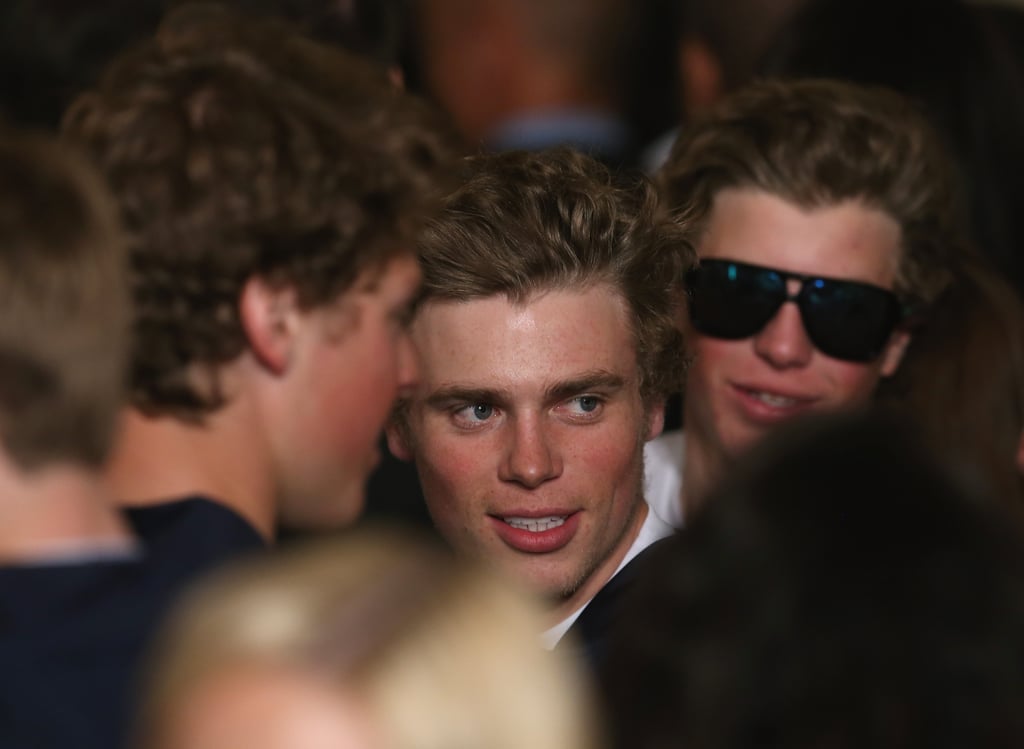 US skier Gus Kenworthy — also known as the adorable Sochi stray-dog saver [3] — visited the White House with a group of Olympians and Paralympians.
Celebratory Snaps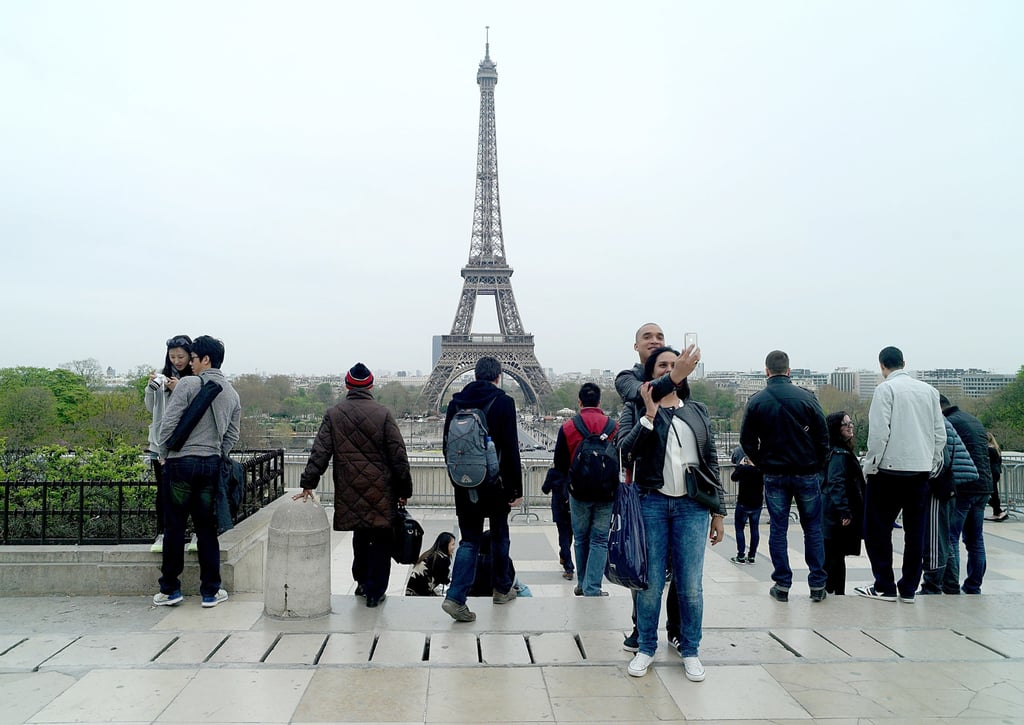 Tourists snapped pictures in front of Paris's Eiffel Tower on the 125th anniversary of the tower's completion.
Bright Blooms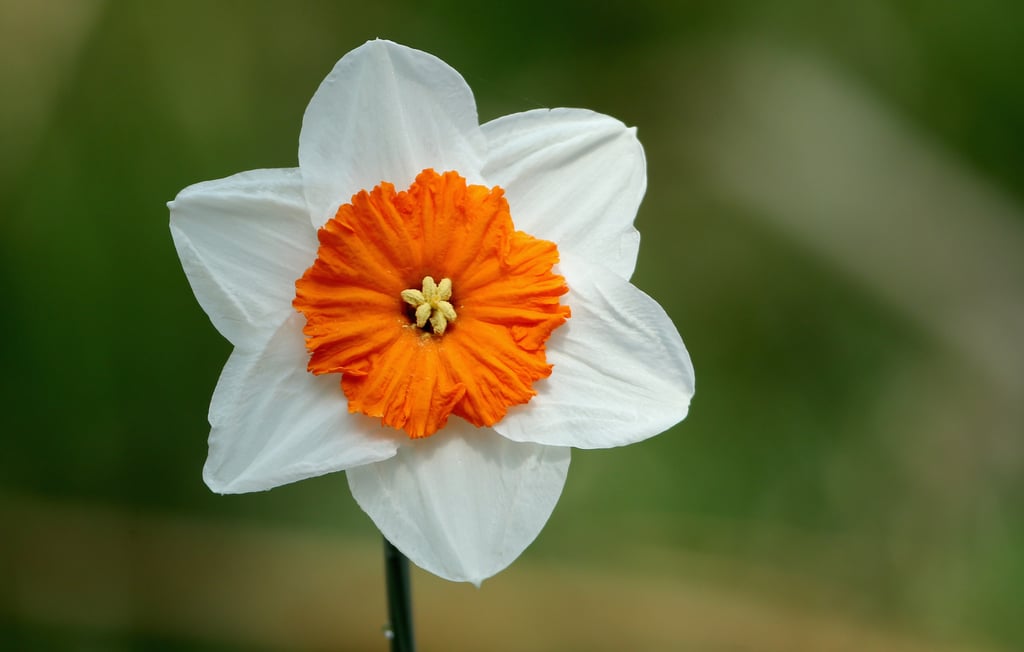 Flowers were in full bloom for the Whitegate Daffodil Walk at Foxwist Green Farm in England.
Swing King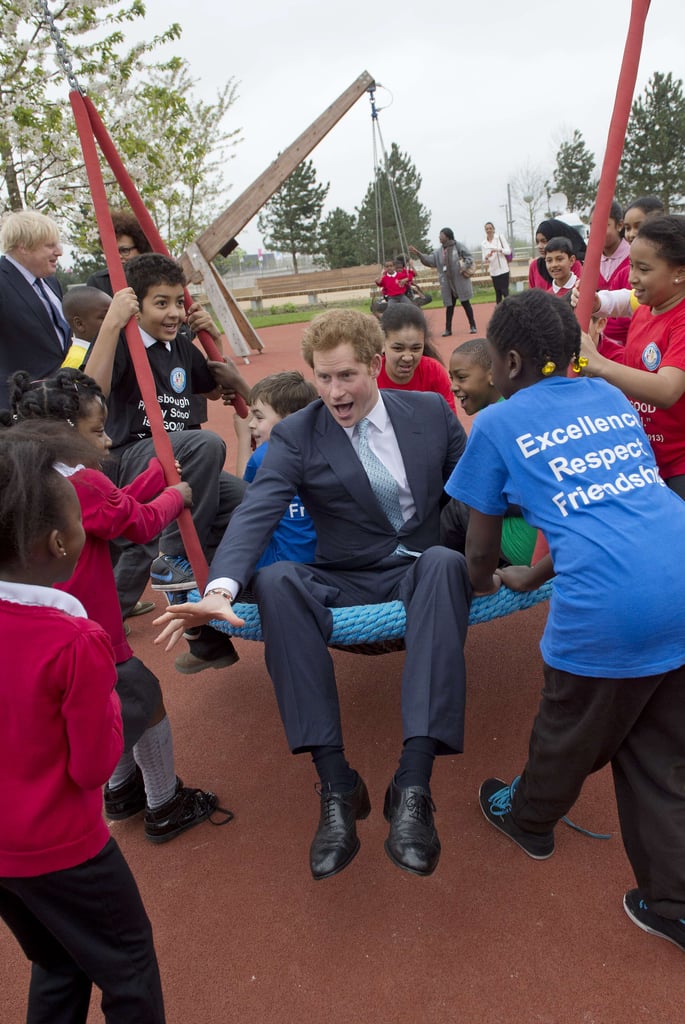 Prince Harry joined a group of young kids at London's Queen Elizabeth Olympic Park for a playground date.
Run With a View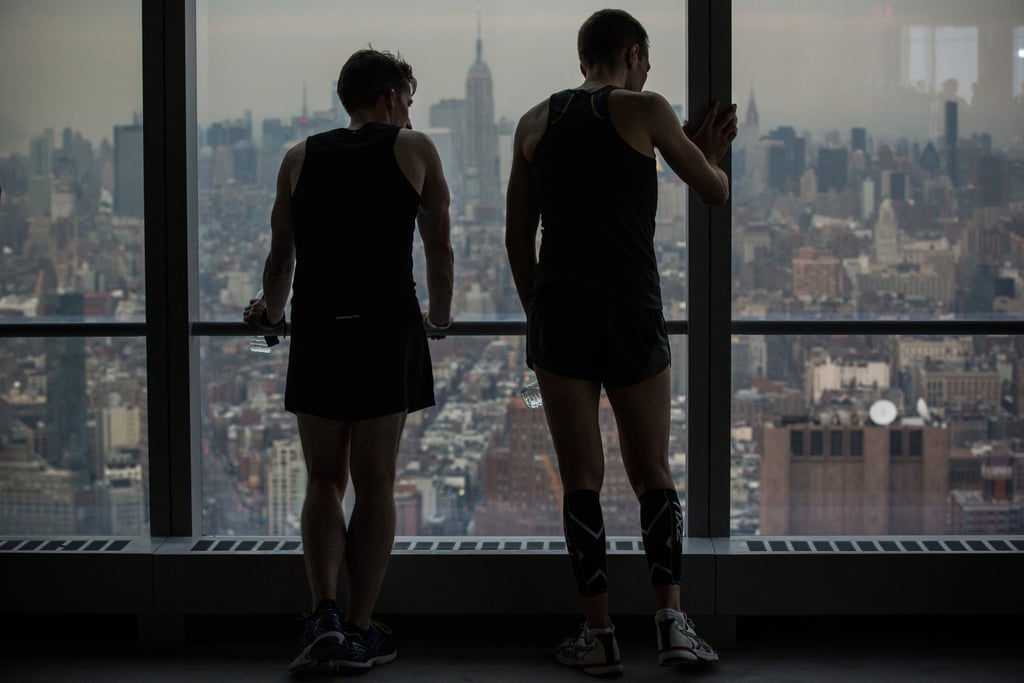 Athletes enjoyed the view from the top of NYC's 4 World Trade Center after climbing 72 floors for the Runyon Up stair race.
Selfie Smiles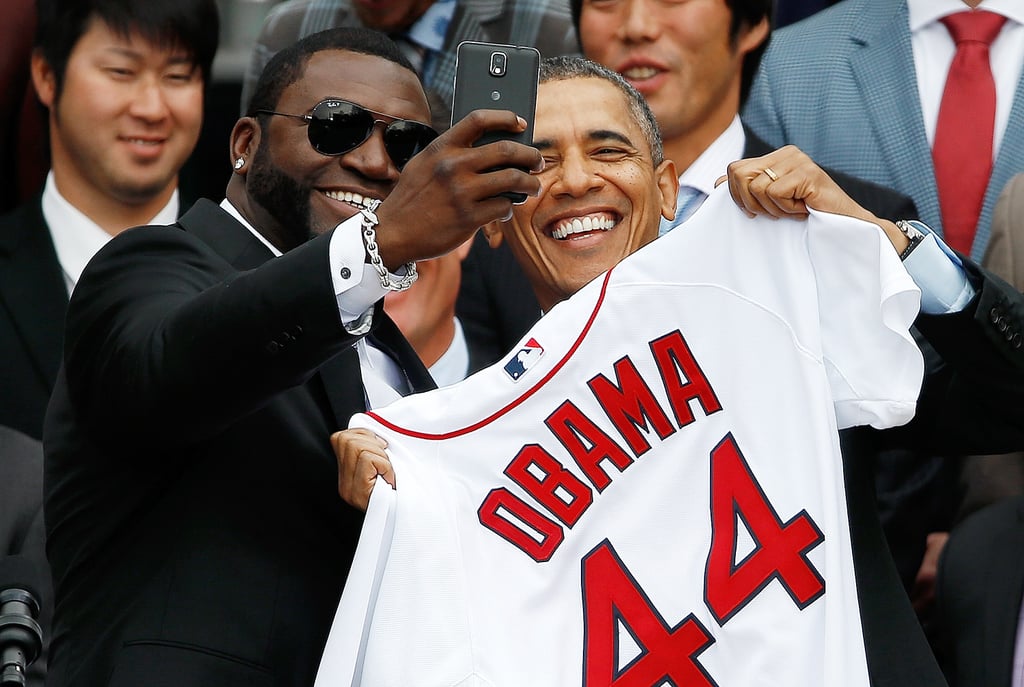 President Barack Obama posed for a selfie with Boston Red Sox player David Ortiz during the team's visit to the White House, but the president later distanced himself from the picture when it appeared to be a Samsung ad.
Big Kisses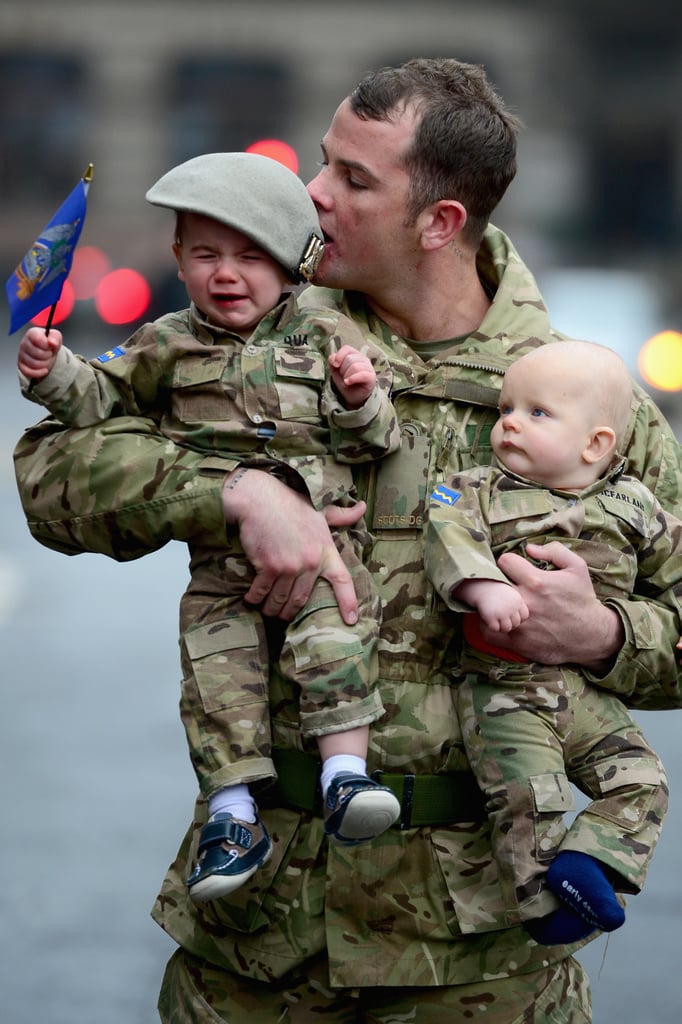 A little boy got emotional when Trooper Colin Qua, his uncle, participated in The Royal Scots Dragoon Guards Homecoming Parade in Glasgow, Scotland.
Boozy Presents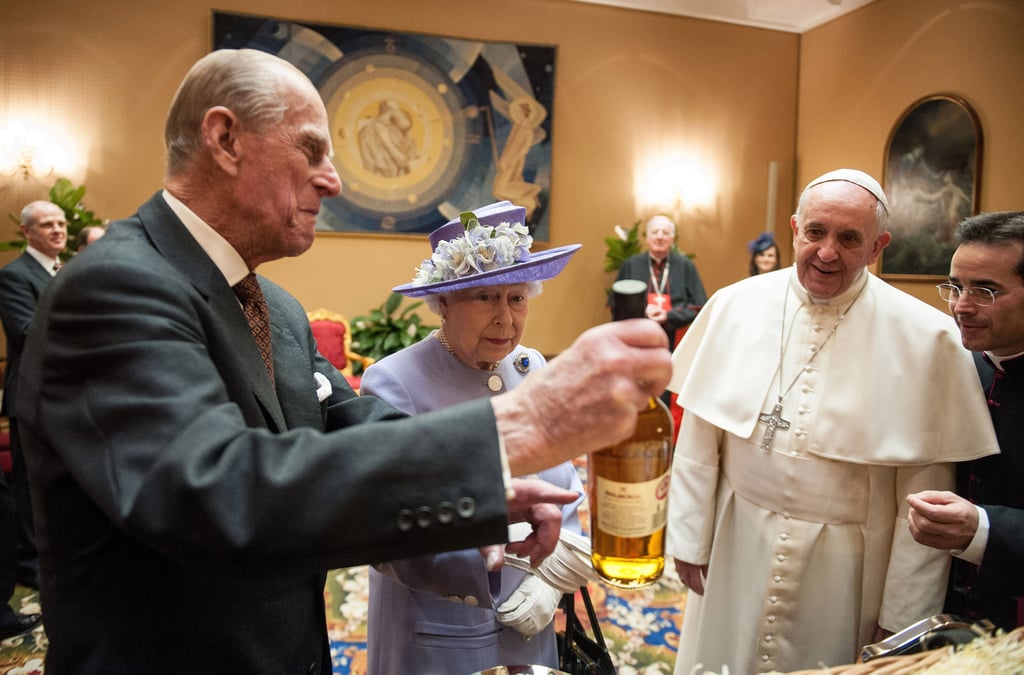 Prince Philip, Duke of Edinburgh, and Queen Elizabeth II exchanged gifts with Pope Francis at the Vatican.
Baywatch Best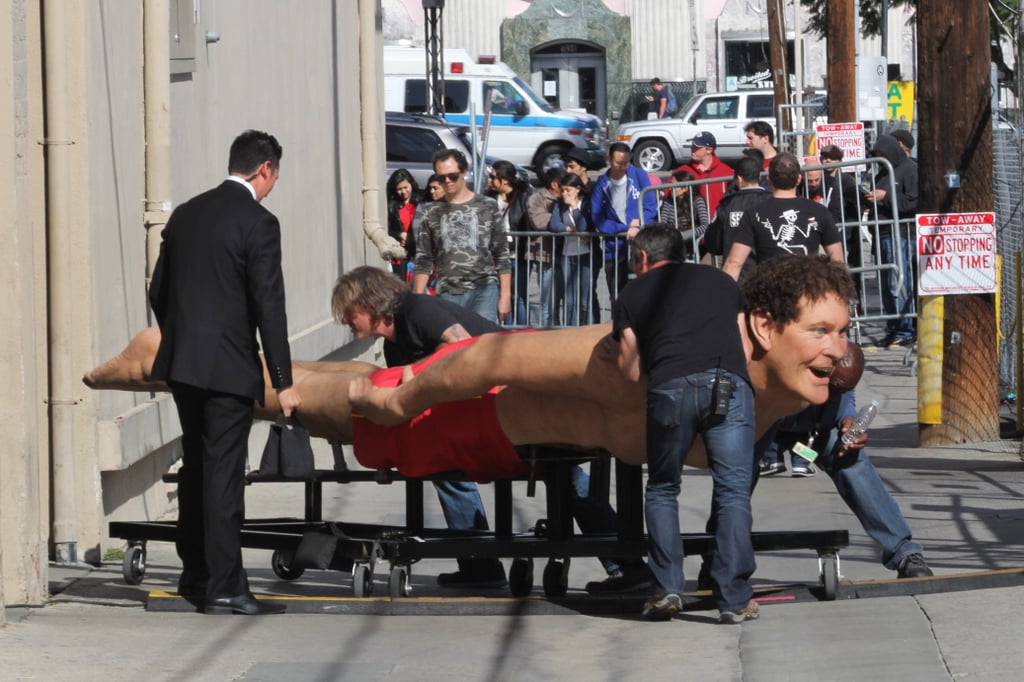 A giant David Hasselhoff figure from The SpongeBob SquarePants Movie was moved and prepared for auction in LA.
Sand Art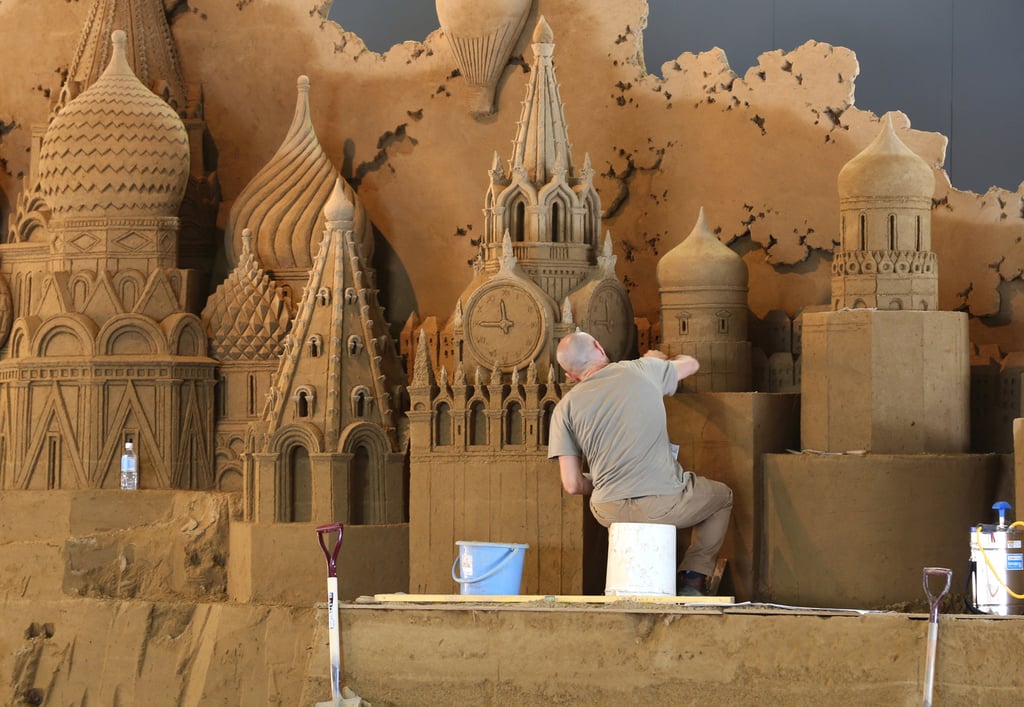 Sculptors gathered for the seventh annual sand sculpture exhibition at the Sand Museum in Tottori, Japan.
Words on a Tragedy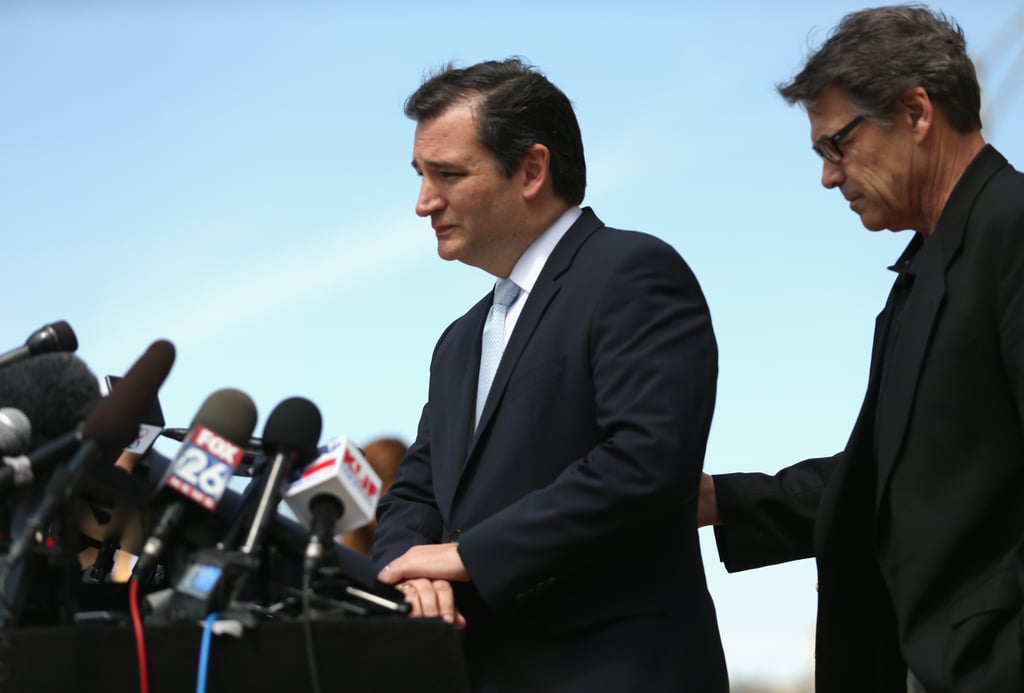 Senator Ted Cruz and Texas Governor Rick Perry addressed the media following the Fort Hood shooting in Texas.
In the Spotlight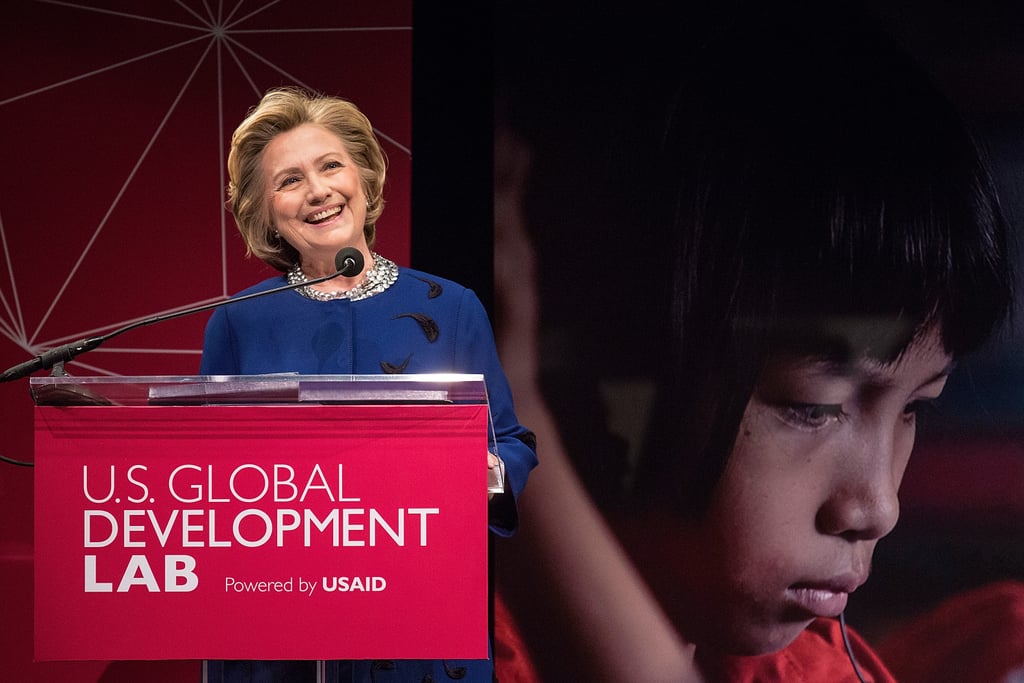 Former Secretary of State Hillary Clinton spoke at the US Agency For International Development's event launching the US Global Development Lab in NYC.
On Ice
Germany's Nelli Zhiganshina and Alexander Gazsi competed in the ISU World Figure Skating Championships in Saitama, Japan.
Cherry Trees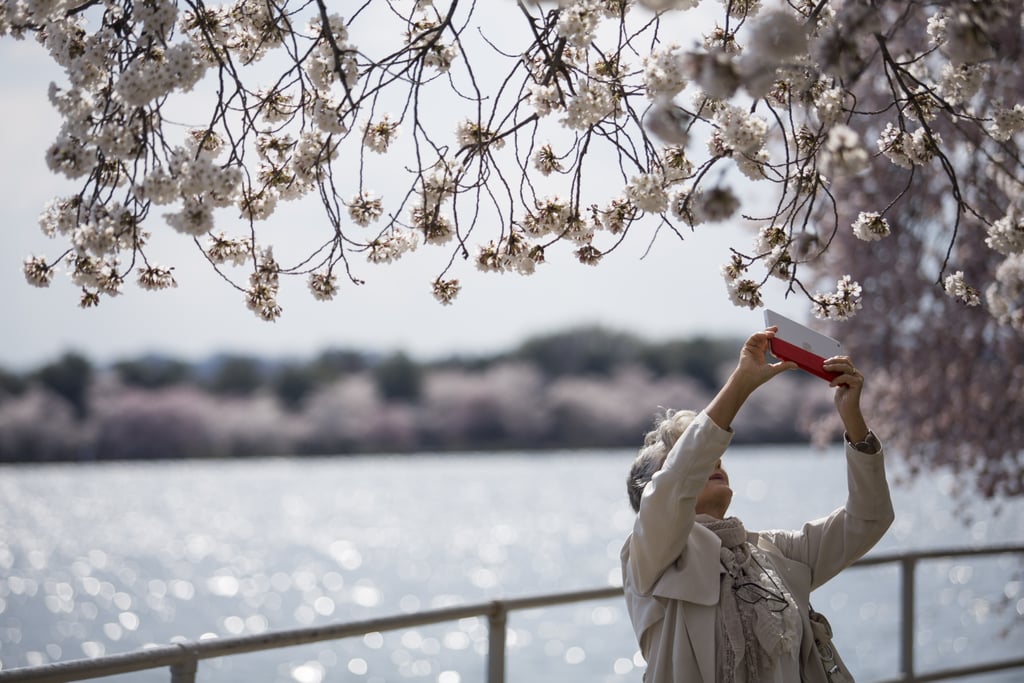 A woman photographed the Washington DC cherry blossoms [4], which are in their peak blooming season.
Winning Smile
Kate Middleton and Prince William were all smiles during the royal tour stop in Auckland [5], New Zealand, where the cute couple raced against each other. (Kate won.)
Sweet Snap
In Washington DC, a child snapped a picture of the Martin Luther King Jr. Memorial on the anniversary of the civil rights leader's death.
Sunny Landing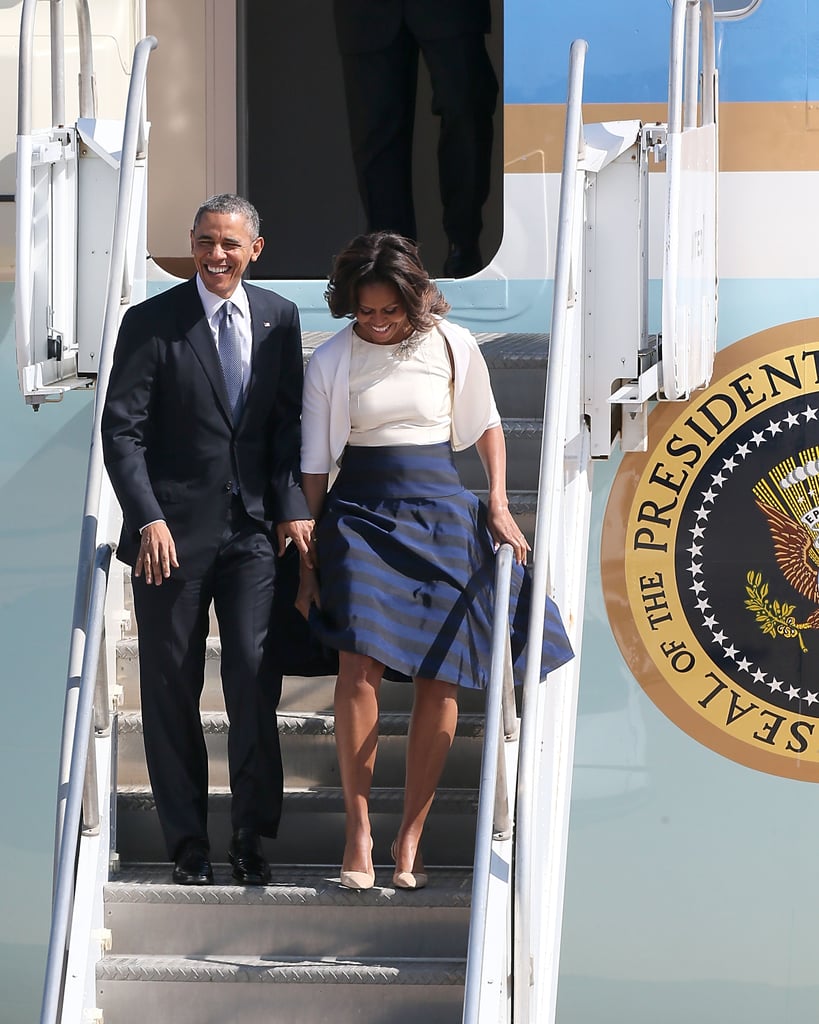 President Barack Obama and First Lady Michelle Obama touched down in Texas, where they attended the Civil Rights Summit [6] for the 50th anniversary of the Civil Rights Act.
In Their Shoes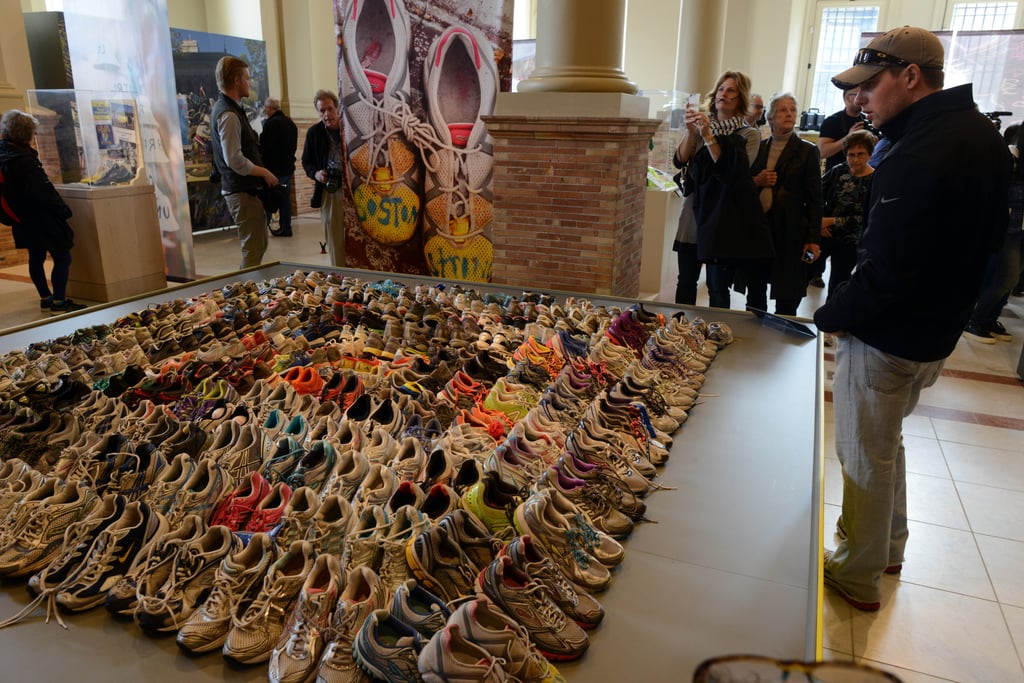 People attended the Boston Marathon memorial exhibition at the Boston Public Library ahead of the one-year anniversary of the bombing.
Wizardry Win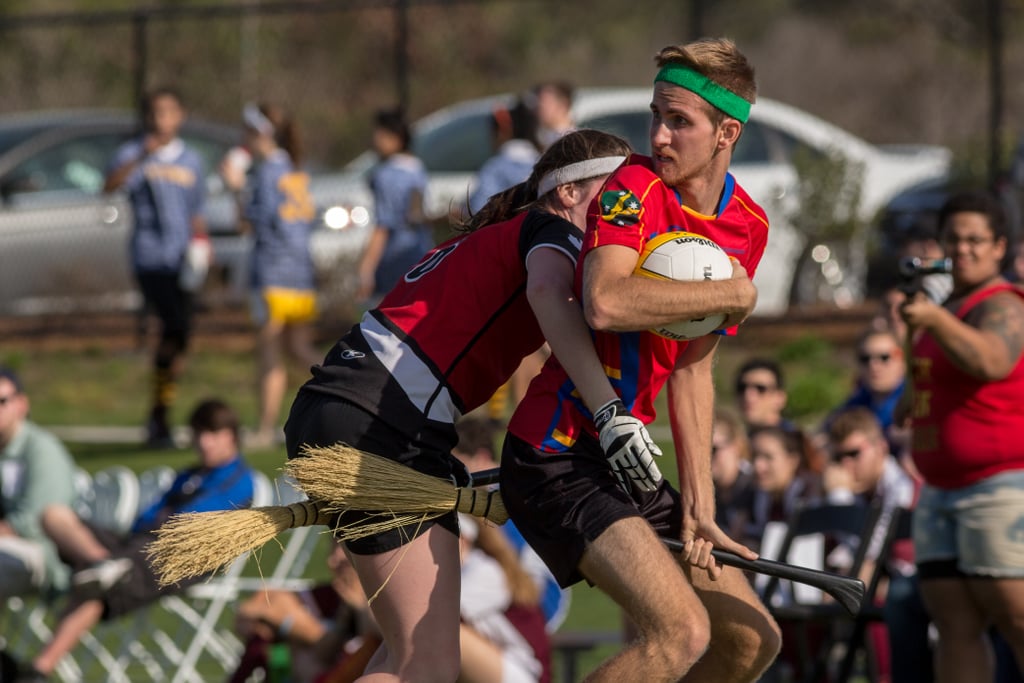 The Quidditch World Cup [7] took place in Myrtle Beach, SC, where the University of Texas took home the championship.
Shoe Toss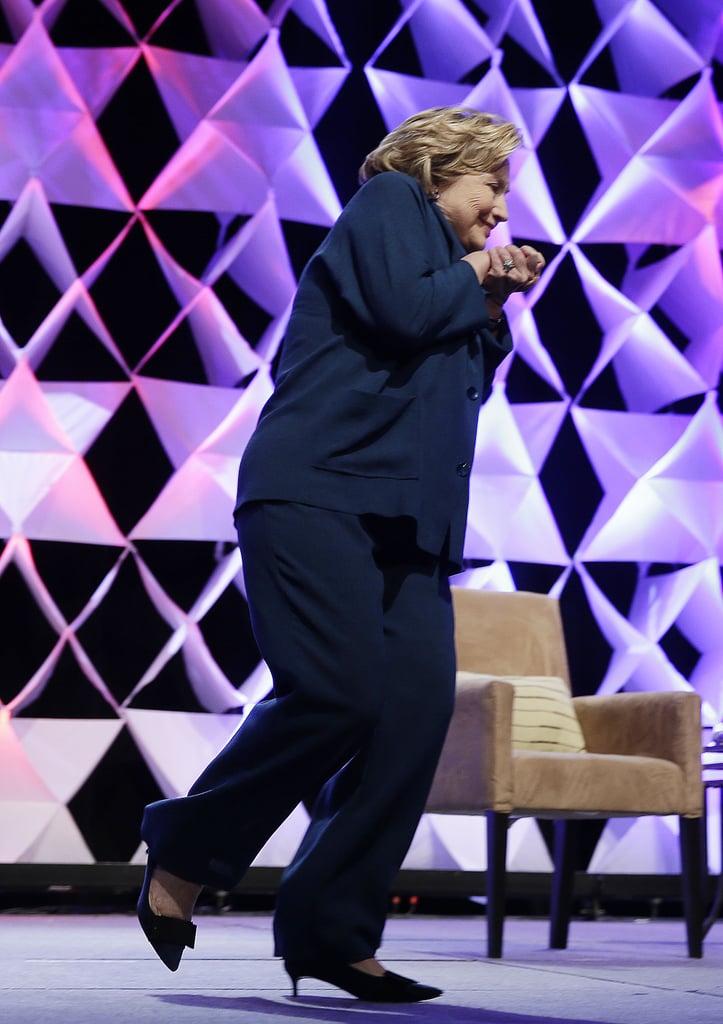 Former Secretary of State Hillary Clinton dodged a shoe [8] that was thrown at her while she spoke at the Institute of Scrap Recycling Industries conference in Las Vegas.
Moving Memorial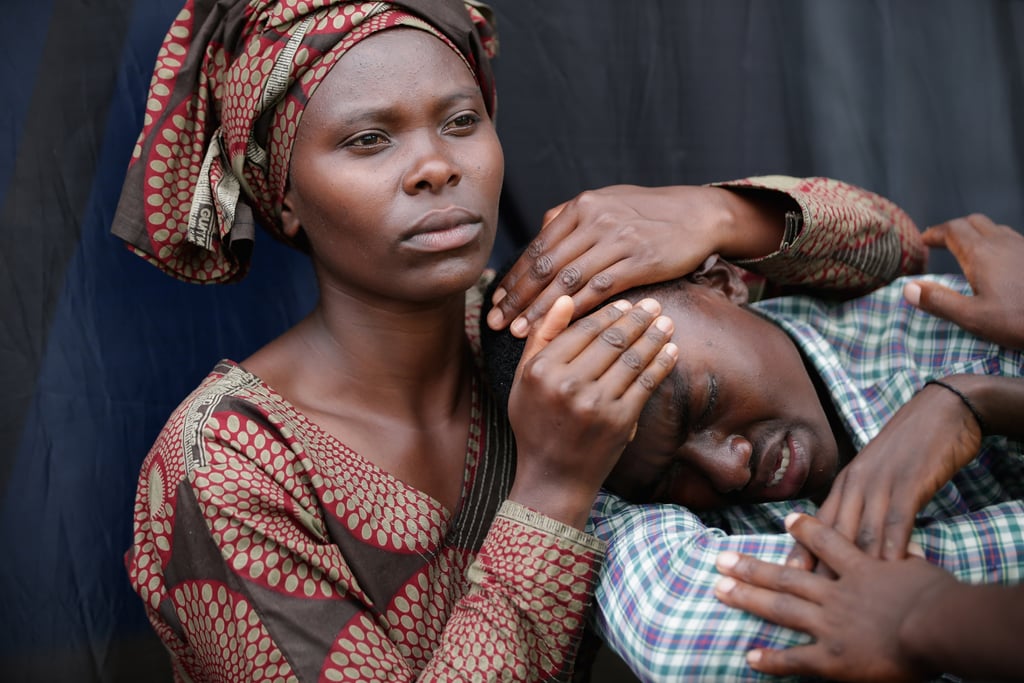 People gathered for the emotional 20th anniversary commemoration [9] of the 1994 Rwanda genocide.
All White
A visitor checked out the installation by Doug Wheeler during the press preview at Palazzo Grassi in Venice, Italy.
On the Lookout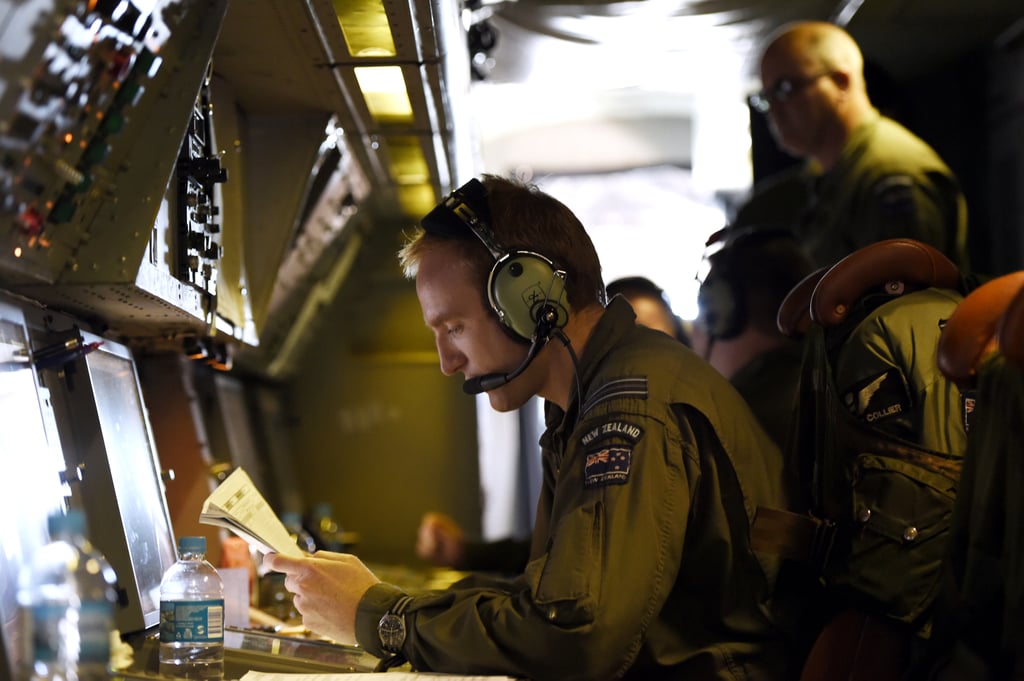 Members of the Royal New Zealand Air Force continued their search for the missing Malaysia Airlines Flight MH370.
Feather Fest
London's Trafalgar Square was full of feathers for all the World Pillow Fight Day [10] festivities.
Bowed Heads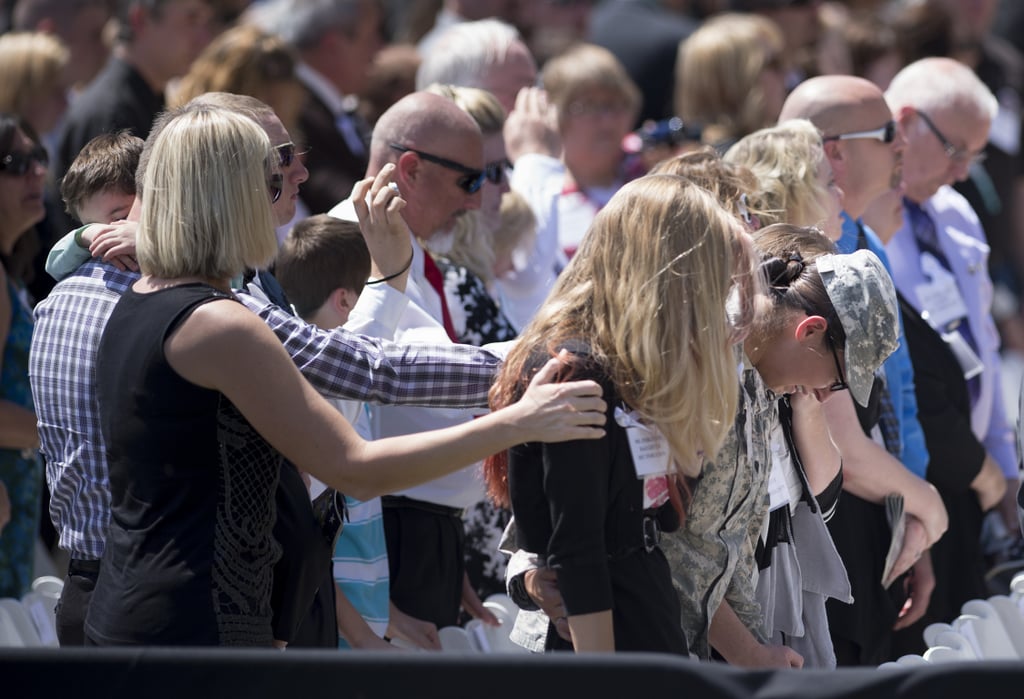 The loved ones of Fort Hood, TX, shooting victims comforted one another during a memorial service, where President Barack Obama spoke and paid his respects.
Dining in Style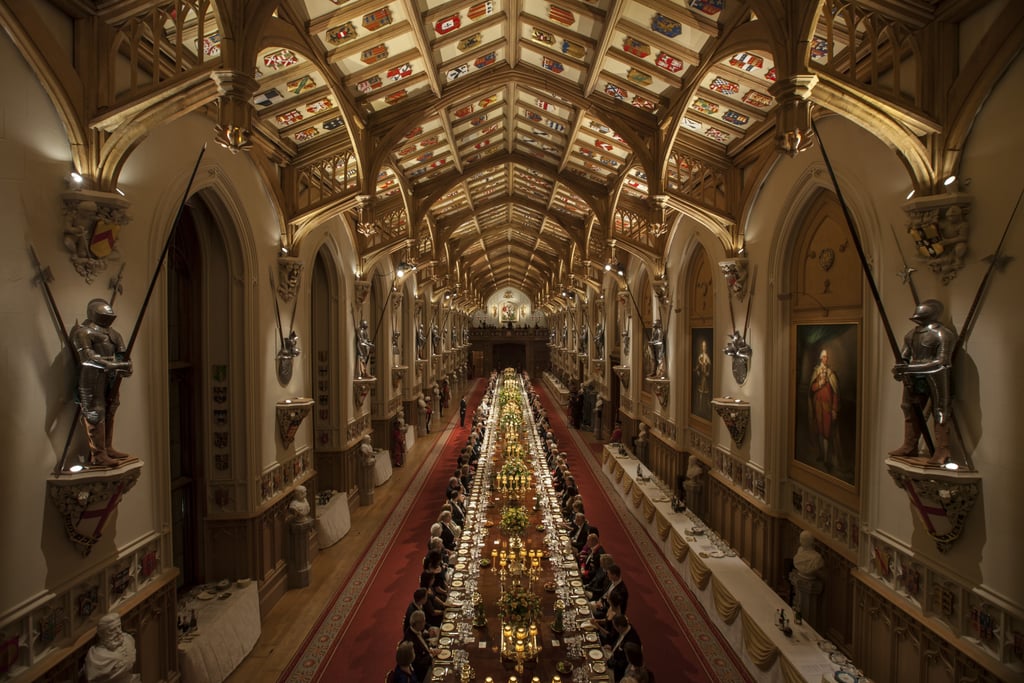 Queen Elizabeth II and the British royal family welcomed Irish President Michael D. Higgins to Windsor in style for his first state visit.
Courtroom Cry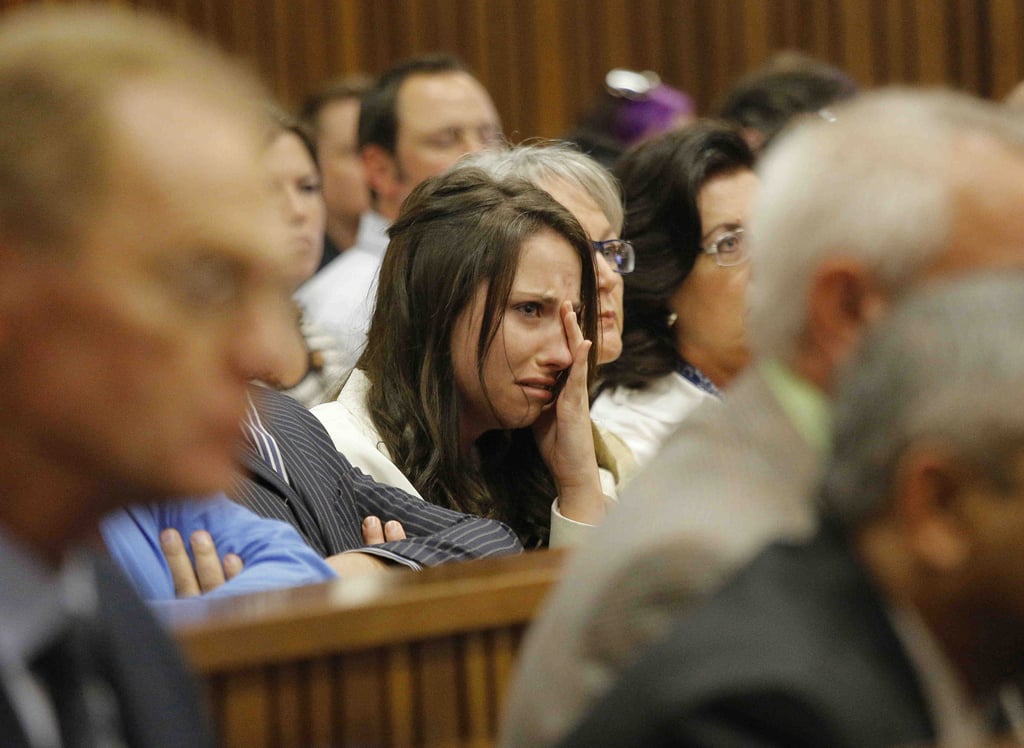 Oscar Pistorius's sister, Aimée, became emotional during his testimony.
Modern Move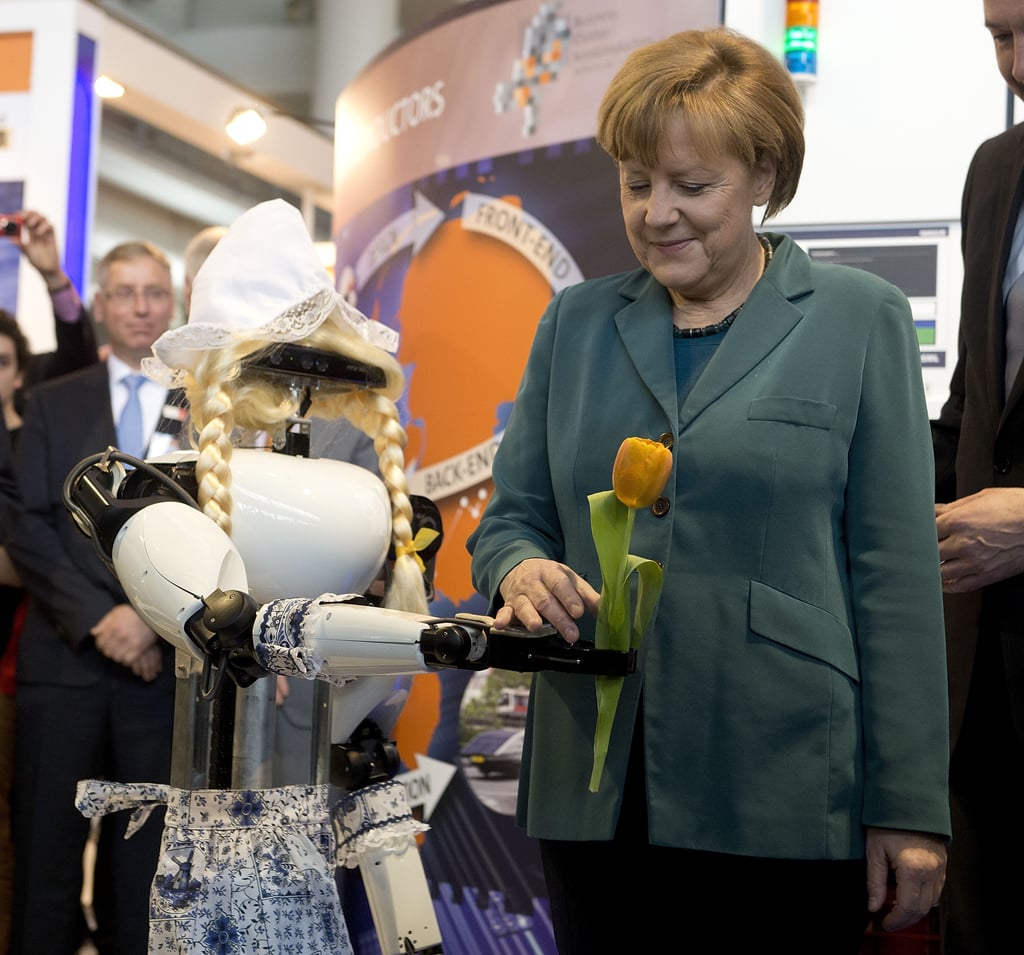 German Chancellor Angela Merkel accepted a tulip from a robot at an industrial trade fair in Hanover, Germany.
Holiday Shades
Chicken eggs were colored ahead of the Easter holiday in Breckerfeld, Germany.
High Wire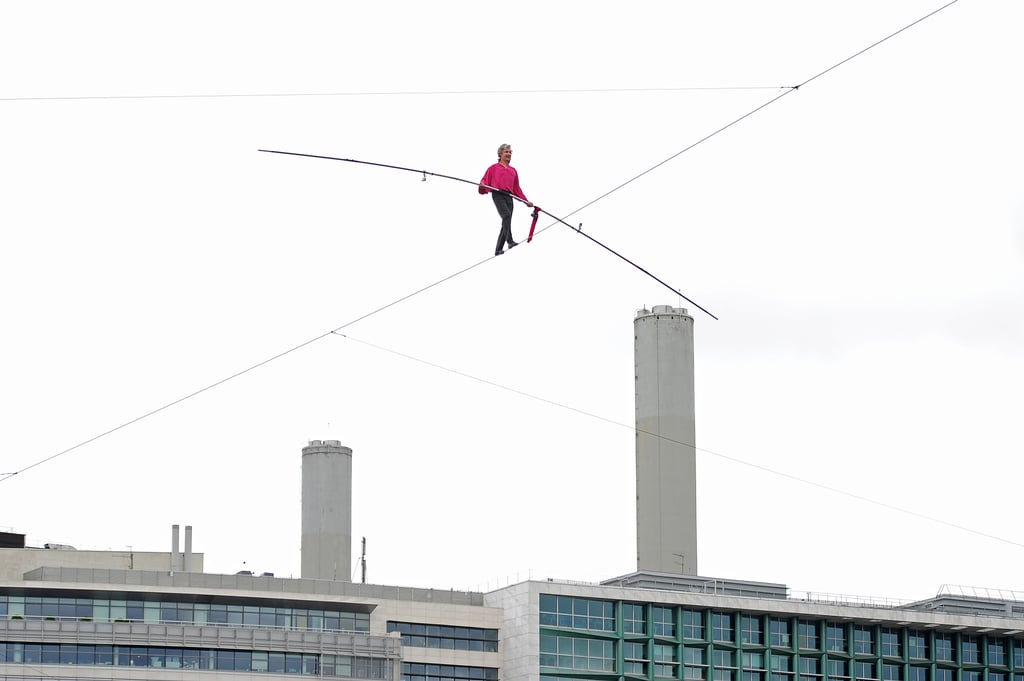 Tightrope walker Denis Josselin completed a successful, 30-minute walk across the Seine River in Paris.
Spring Stroll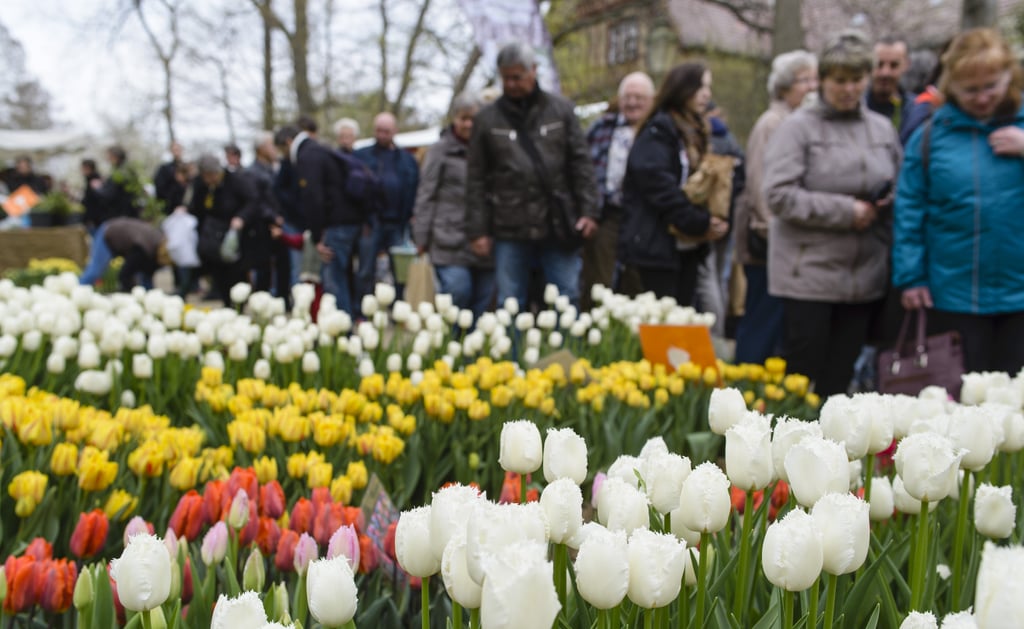 The botanical gardens in Berlin drew crowds at the start of Spring.
Robot Races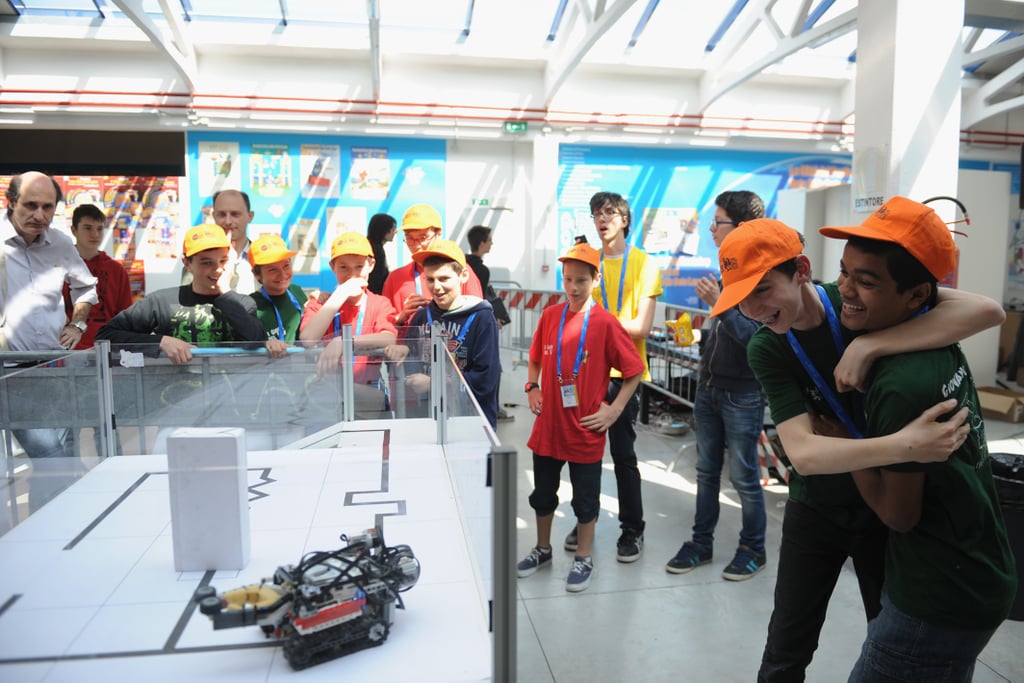 Two students shared a hug while watching a race during the RoboCup Junior Rescue in Pontedera, Italy, where more than a thousand students gathered for three days of competitions.
Beach Talk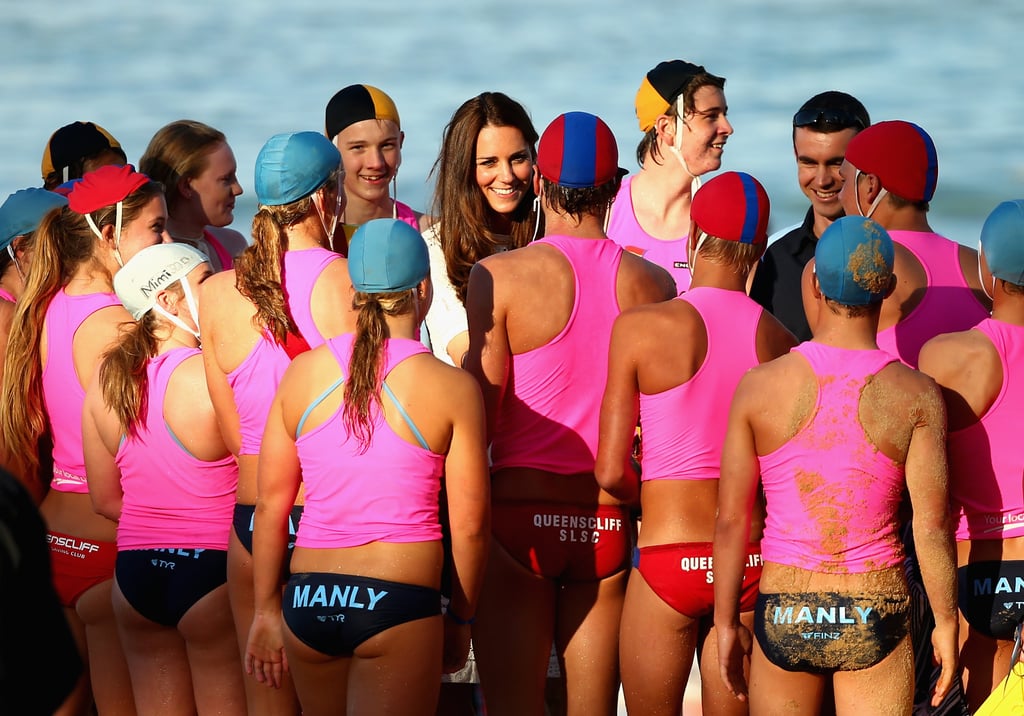 Kate Middleton headed to Manly Beach [11] in Sydney, Australia, where she spoke with a group while watching a Surf Life Saving demonstration.
Foam Fest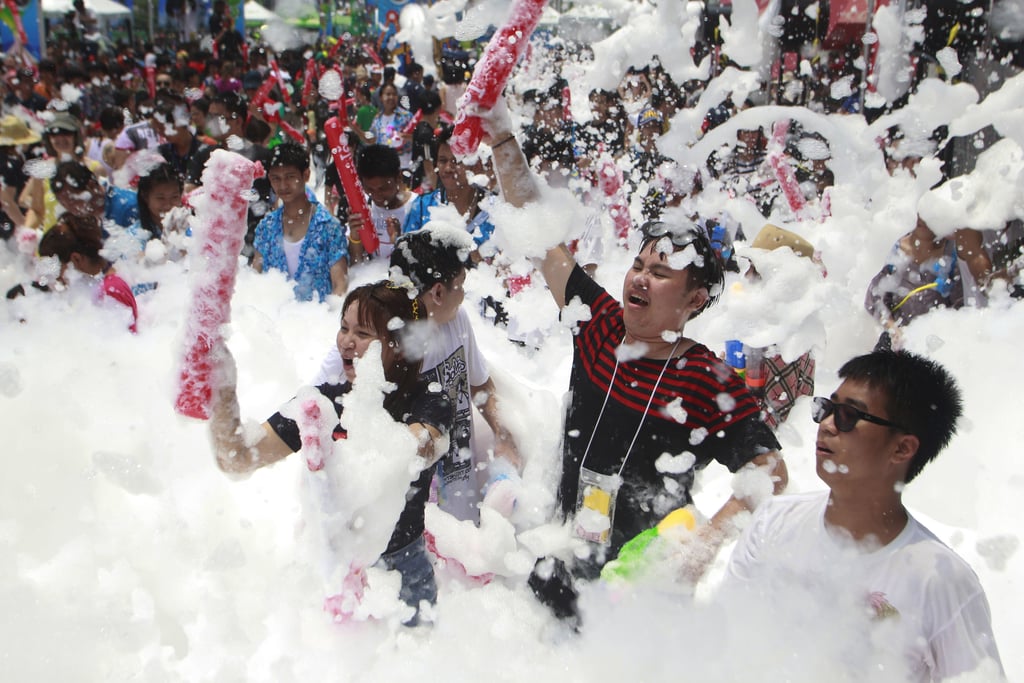 People danced during the Songkran water festival foam party in Bangkok, Thailand, which marked the traditional Thai New Year.
In a Row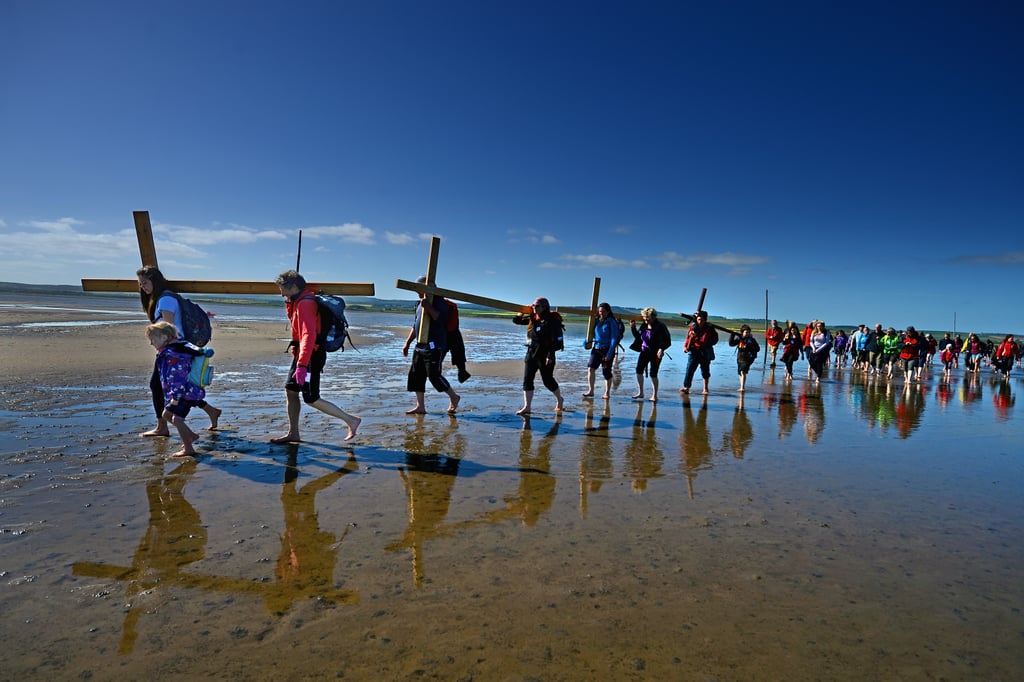 In Berwick-Upon-Tweed, England, people participated in the annual Northern Cross Christian pilgrimage to Holy Island.
Presidential Play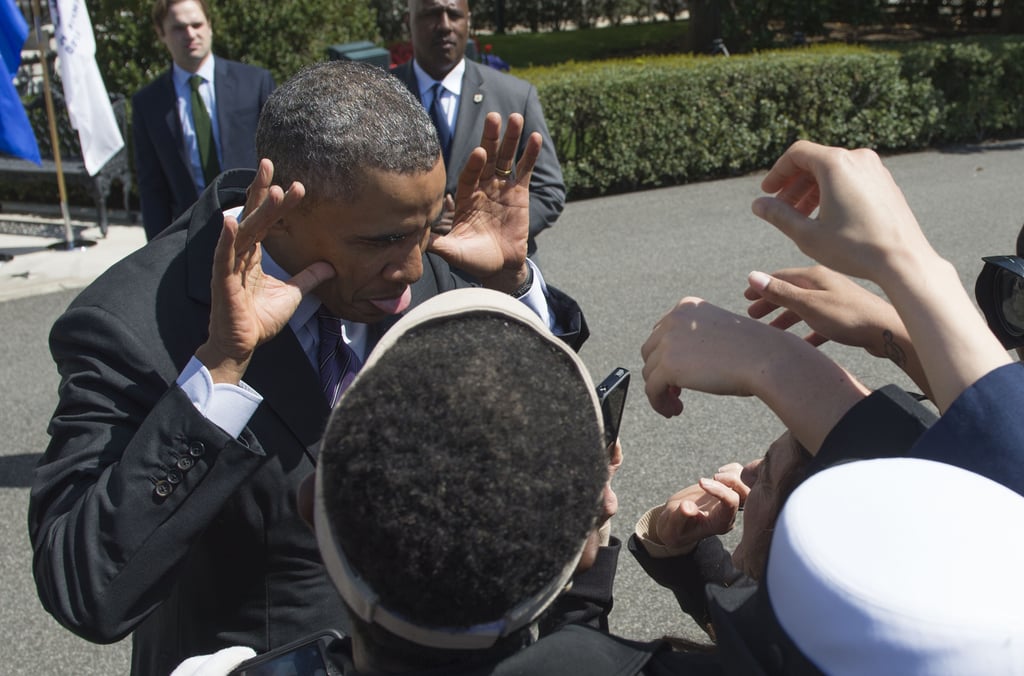 President Barack Obama made a silly face for a girl who was snapping pictures during the Wounded Warrior Project's Soldier Ride at the White House.
Egg-Cellent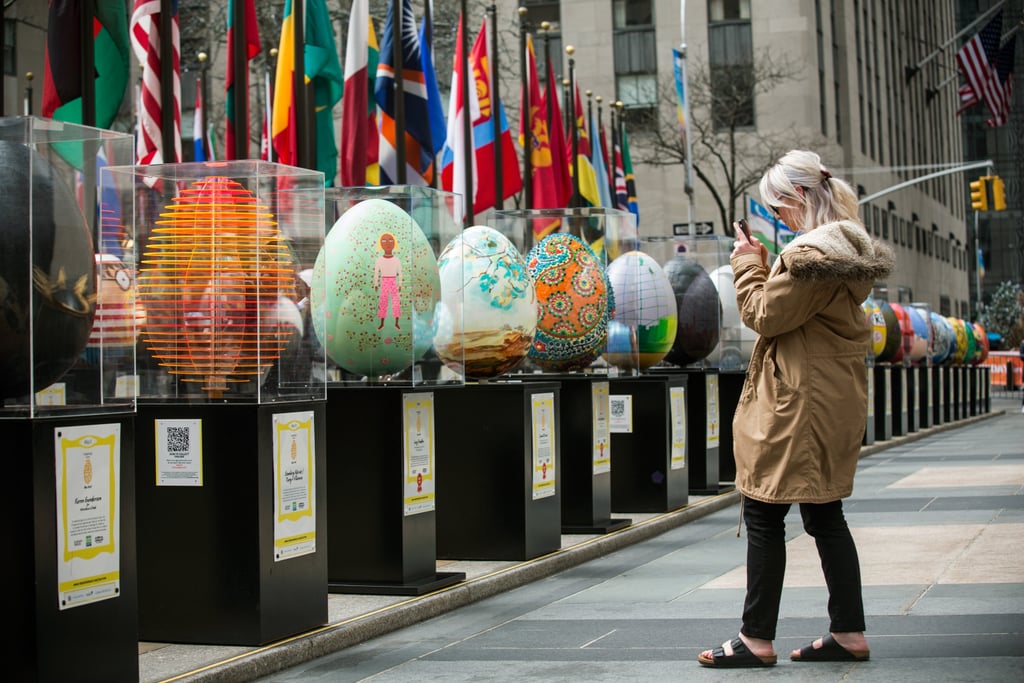 These Fabergé eggs, designed by artists from across the world, were on display in NYC's Rockefeller Plaza ahead of Easter.
Big Win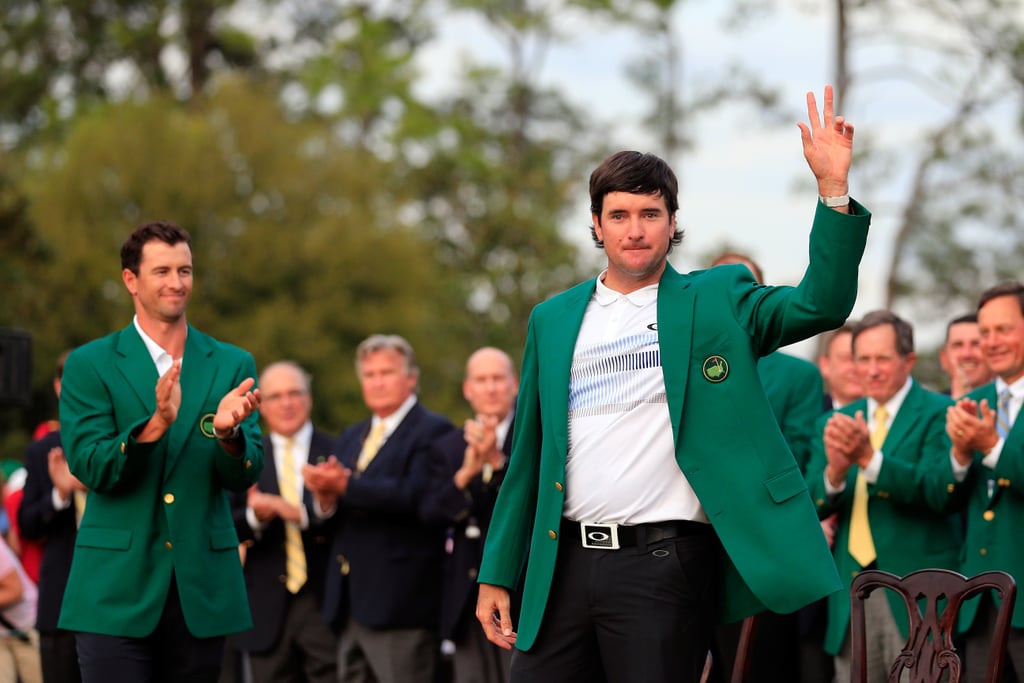 US golfer Bubba Watson posed in the green jacket after winning the 2014 Masters Tournament in Augusta, GA.
High Jump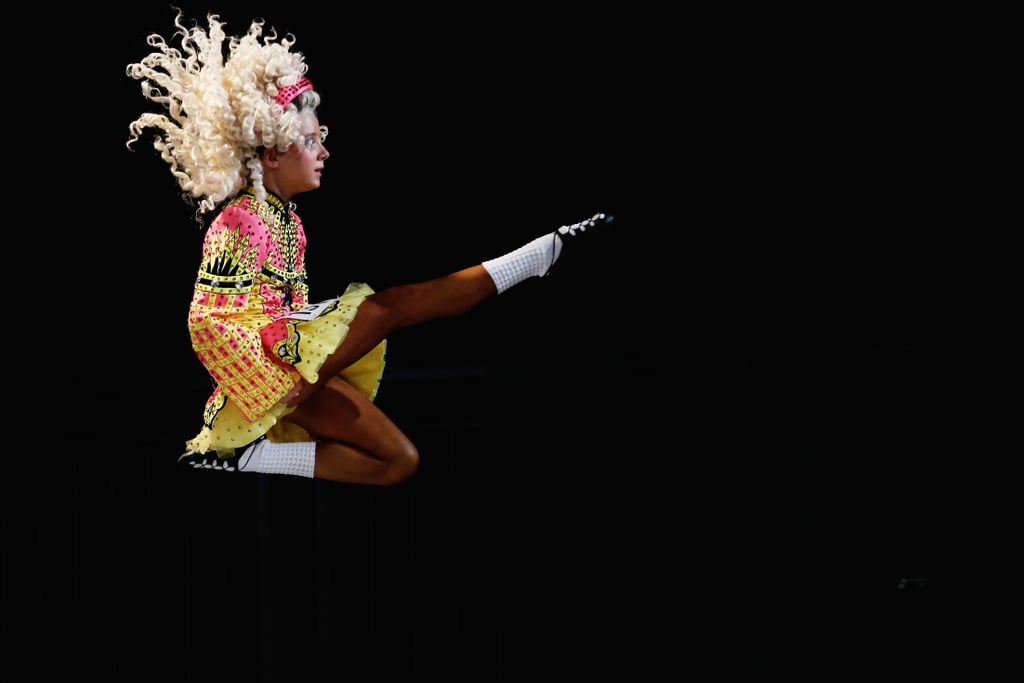 Dancers competed in the World Irish Dance Championship in London.
Thoughtful Notes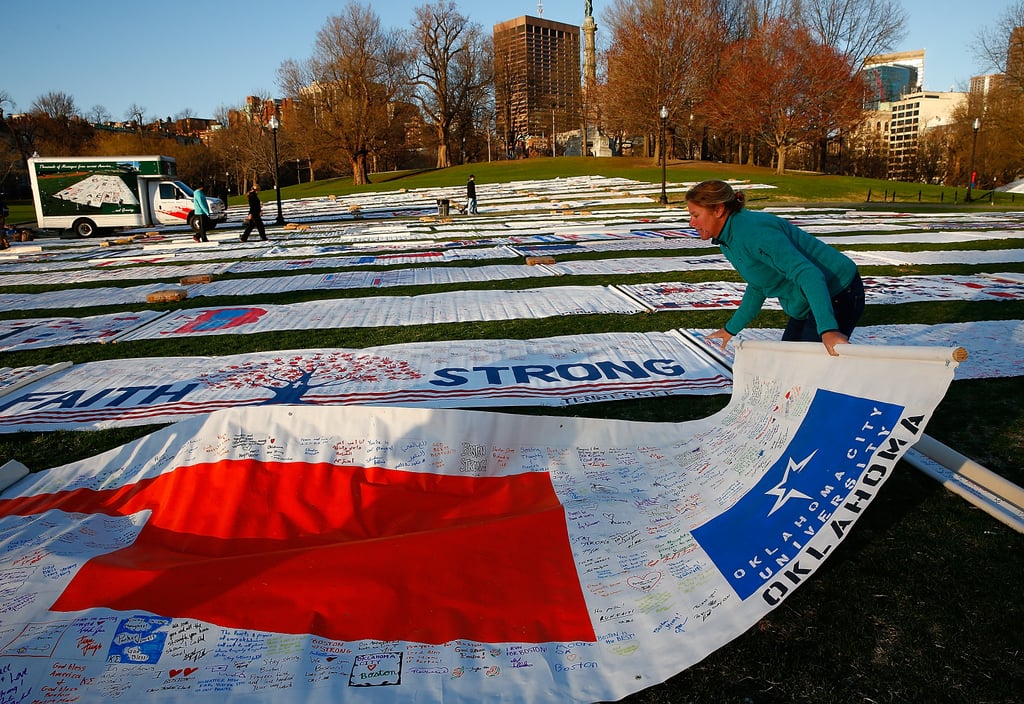 Workers put together a prayer canvas, setting out giant homemade canvases on the lawn of the Boston Common ahead of the 2014 Boston Marathon.
Hot Cross Buns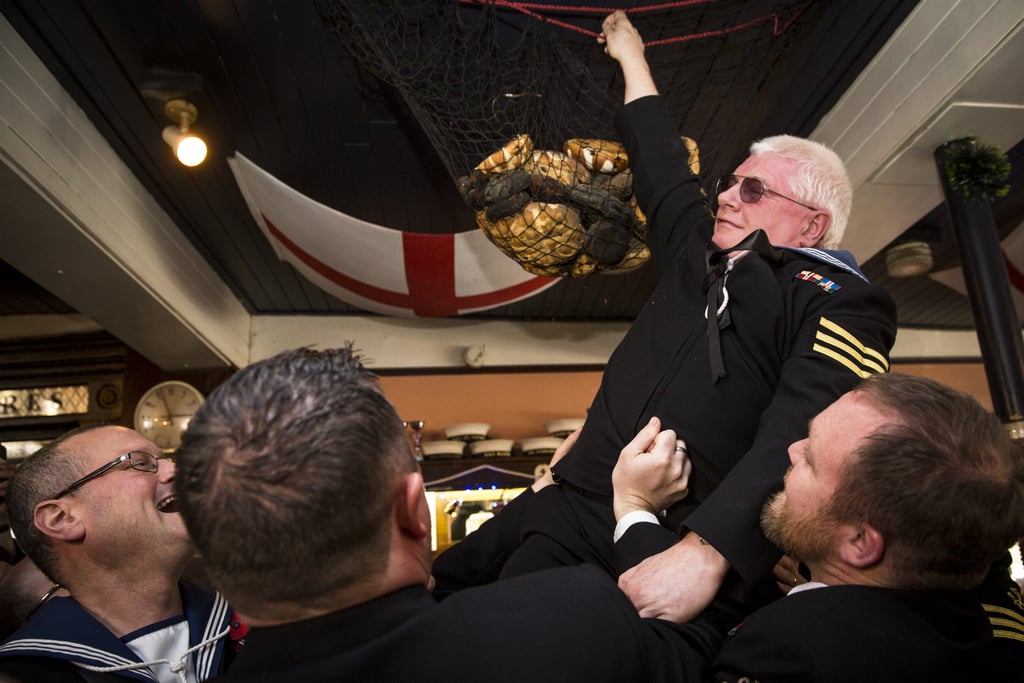 In London, members of the Royal Navy placed hot cross buns in a net above the bar at Widow's Son pub. The annual tradition dates back more than 100 years, as the bar — built in 1848 — sits where a widow's cottage used to be. When the widow's only son left to be a sailor, she promised to bake him hot cross buns and keep them for his return, but when he didn't return, she continued to bake a fresh one each year.
Honoring Memories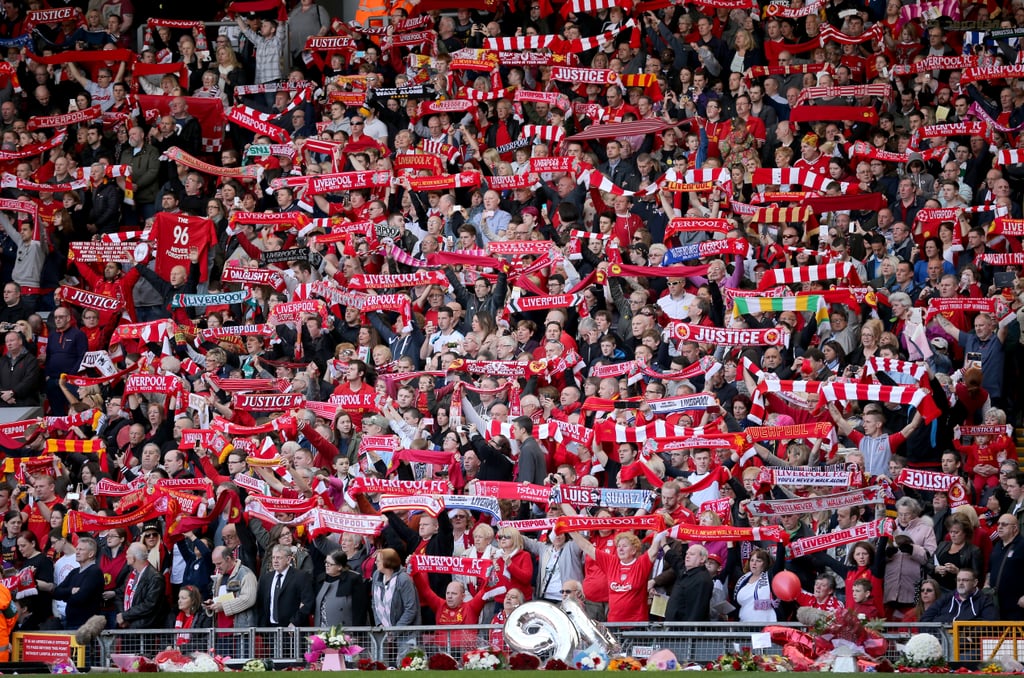 At England's Anfield stadium, Liverpool fans held up red-and-white scarves to mark the 25th anniversary of the 1989 Hillsborough Disaster, when 96 Liverpool supporters lost their lives as a result of a human crush.
Bear Hugs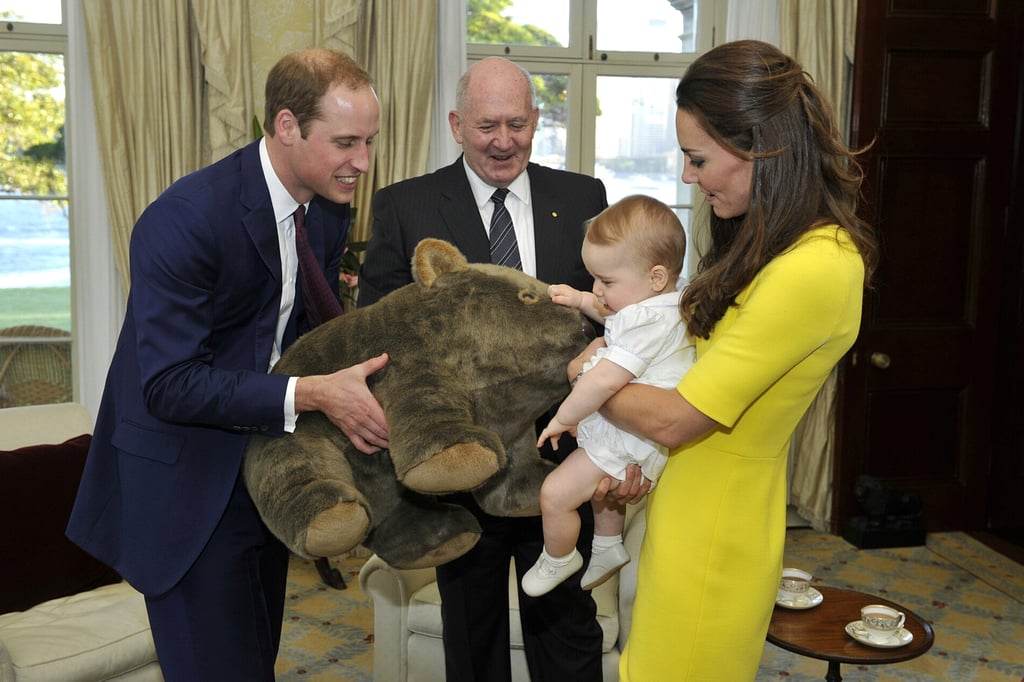 Prince George received a gift [12] in Sydney, Australia, as he and his parents, the Duke and Duchess of Cambridge, continued their royal tour.
Support System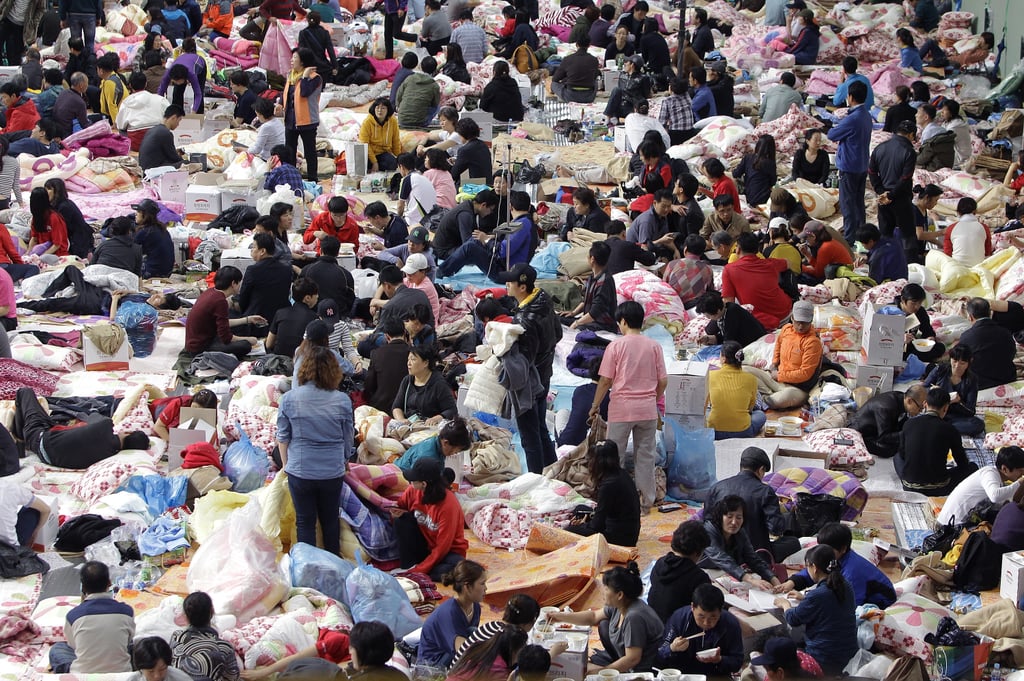 Following the tragic sinking of a South Korean ferry [13], the loved ones of passengers gathered at a nearby port to await news.
Censored Style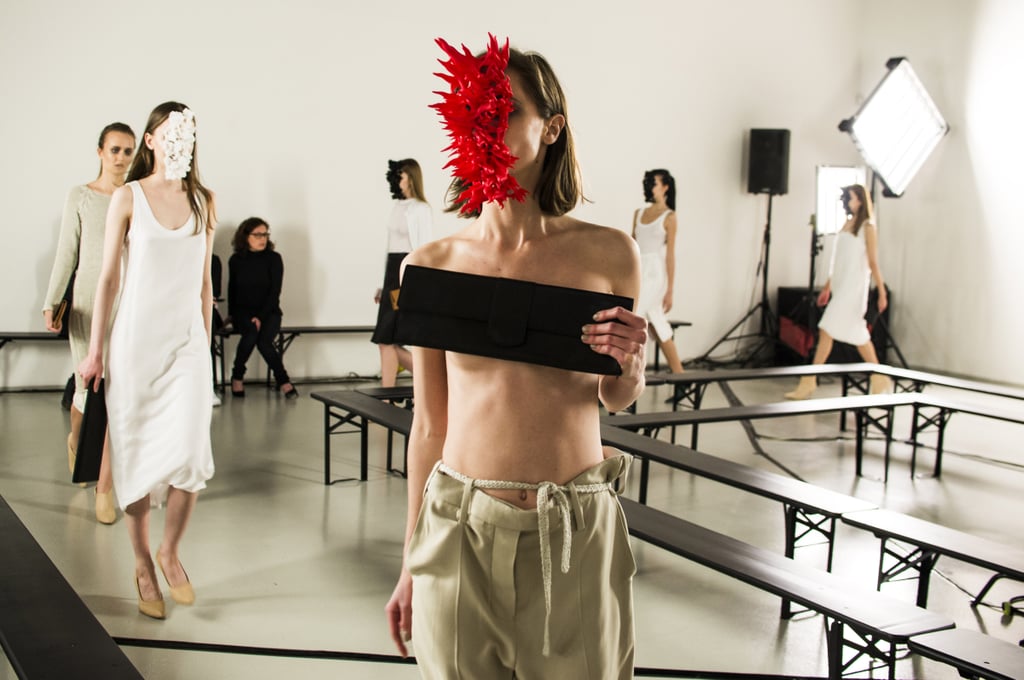 Models prepared backstage for the Teaser fashion show in Prague, Czech Republic.
Baby on the Way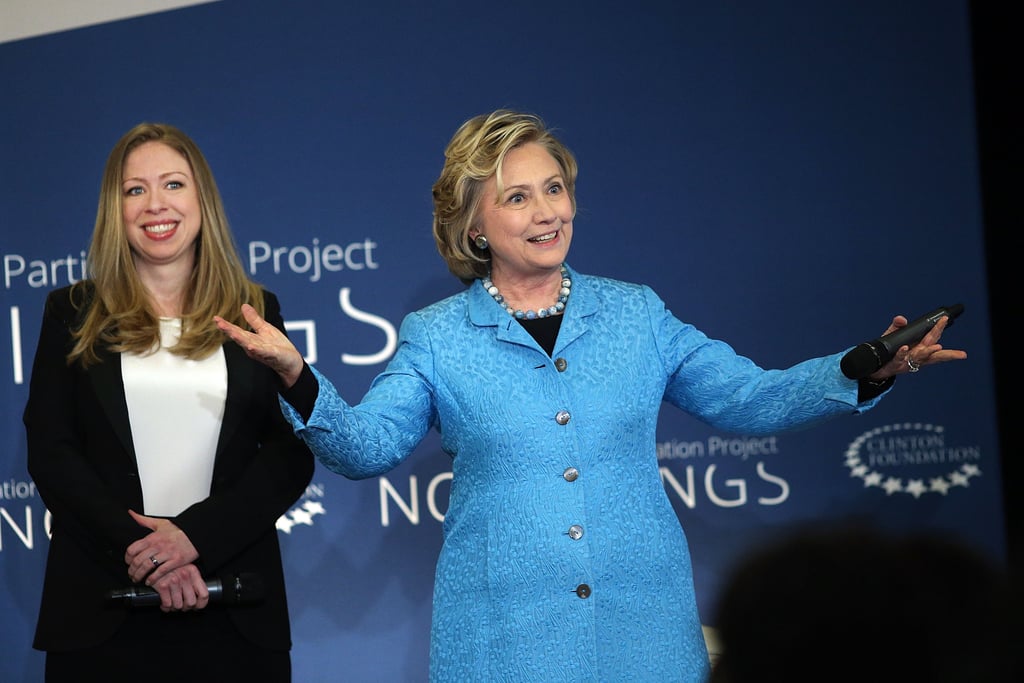 During an event for the Clinton Foundation, former Secretary of State Hillary Clinton shared the stage with her daughter, Chelsea Clinton, who announced that she's expecting [14].
Candlelit Prayers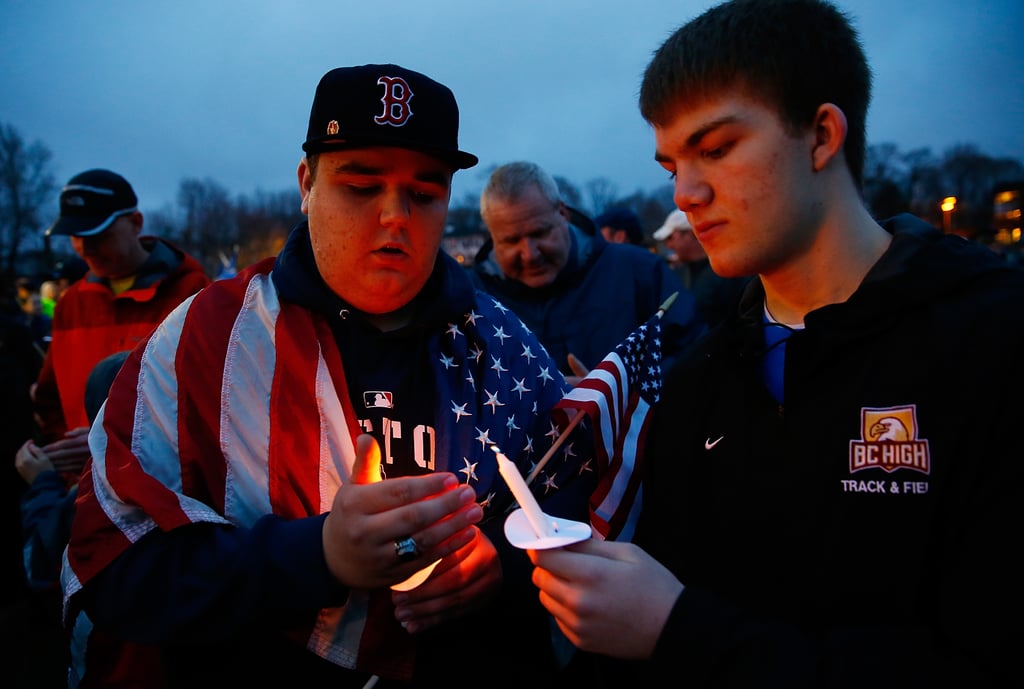 People gathered in Boston to commemorate the one-year anniversary of the Boston Marathon bombing [15].
Holy Moment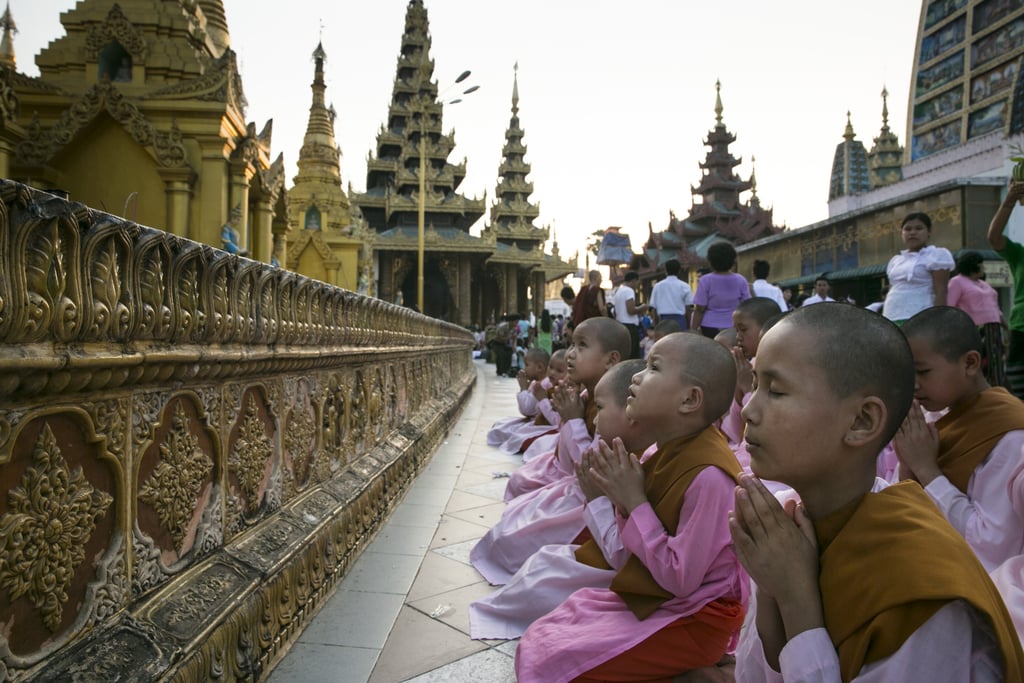 Worshippers attended a prayer ceremony at the Shwedagon Pagoda to celebrate Thingyan, a New Year's water festival in Yangon, Myanmar.
Happy Meeting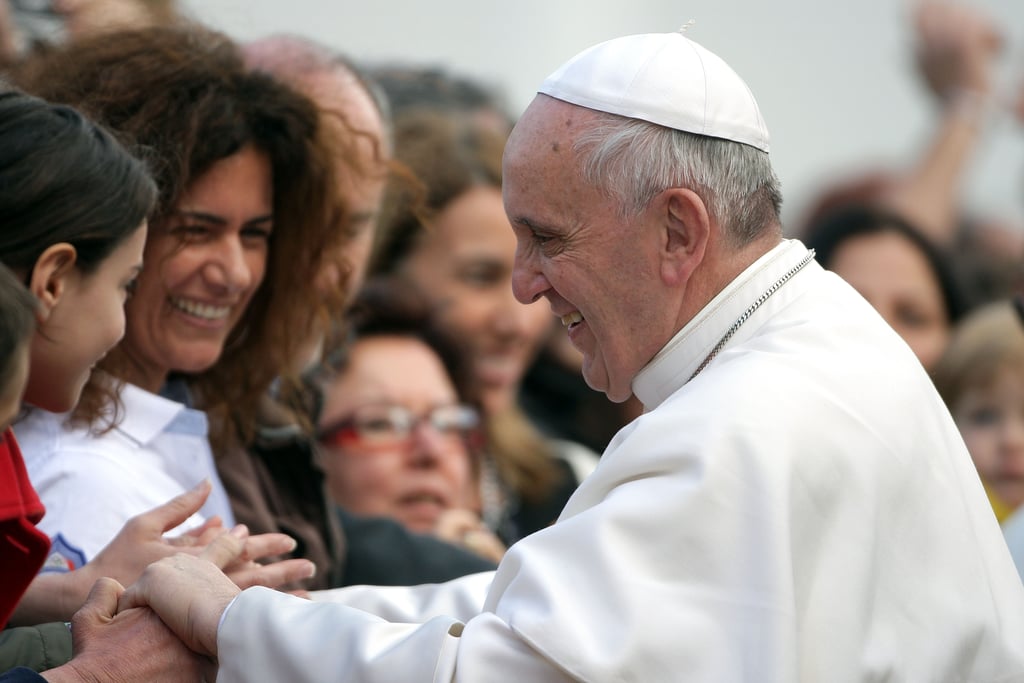 Pope Francis greeted visitors with a big grin at the Don Gnocchi Center for the elderly and disabled in Rome.
Neon Lights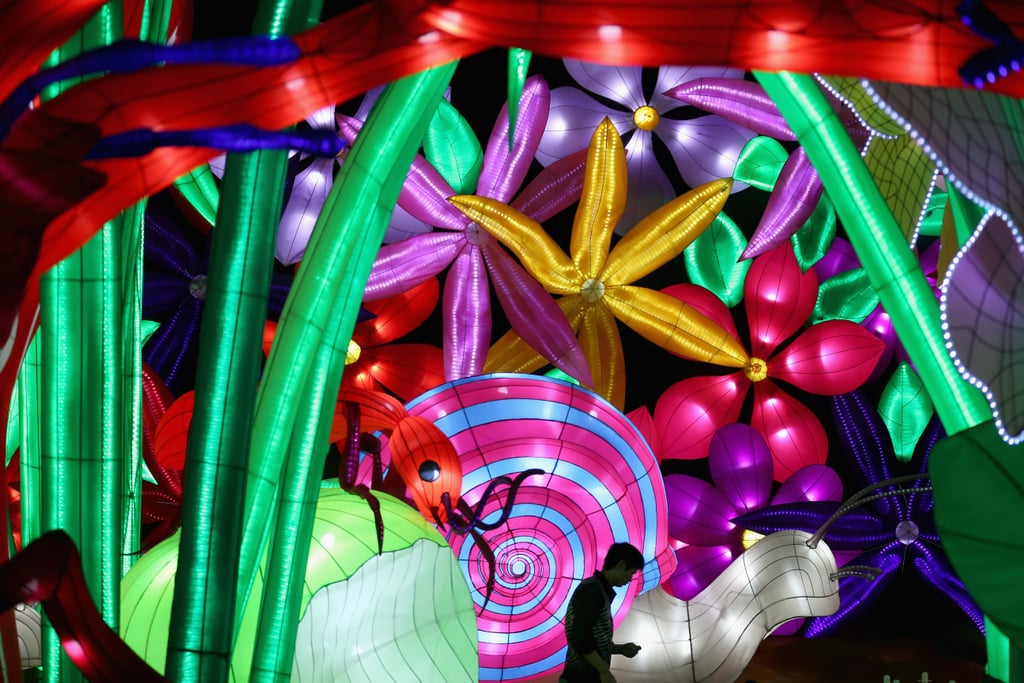 In Blackpool, England, a Chinese artist completed the final touches on Illuminasia, the world's biggest display of illuminations.
Rosy Romance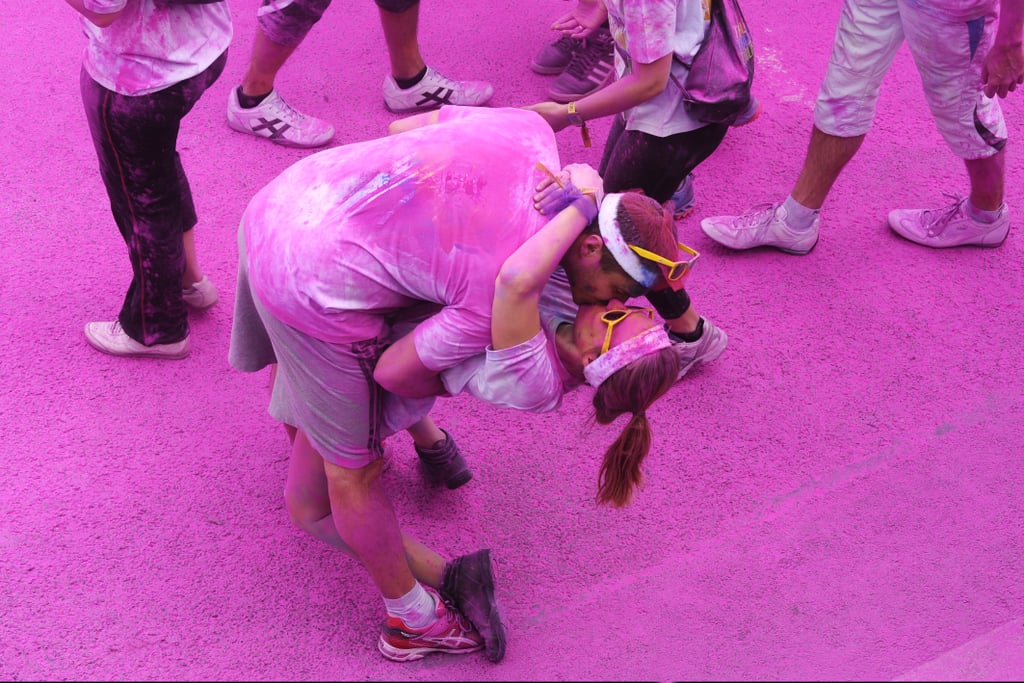 A couple kissed in a sea of pink during the first-ever Paris Color Run, which followed a route between city hall and the Eiffel Tower.
Photobomb Bunny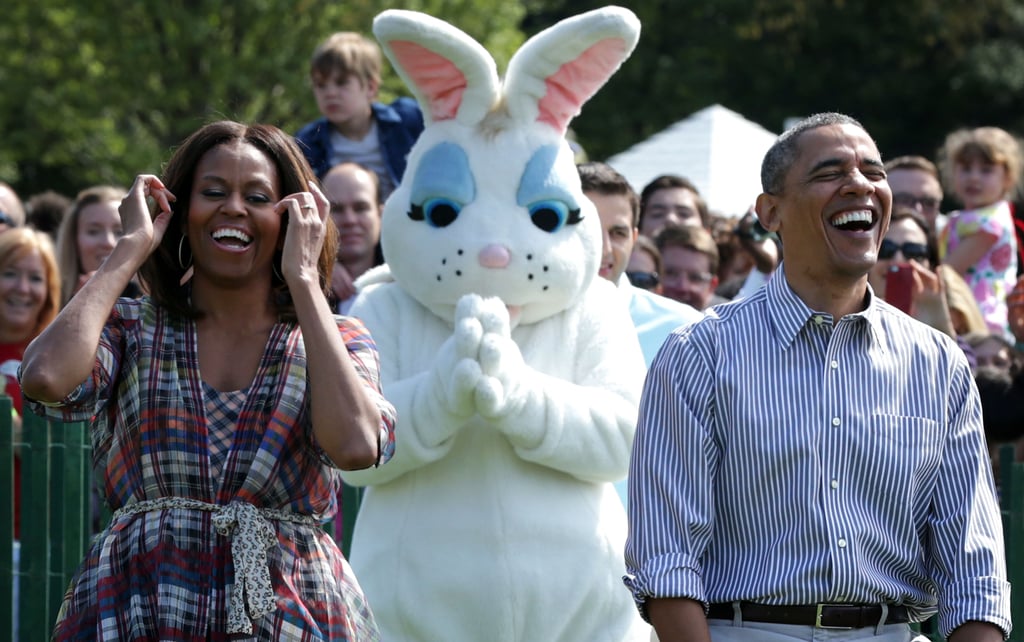 Barack and Michelle Obama cracked up during the White House Easter Egg Roll [16], where the Easter bunny joined them for story time, sports, and the annual egg roll for kids.
Sandy Sports
In Rio de Janeiro, Brazil, a group of people played a spinoff of soccer called altinha.
Wiggly Goodbye
Prince George, king of the wiggles [17], got a little distracted while the royals boarded their flight home from Canberra, Australia.
Welcome Home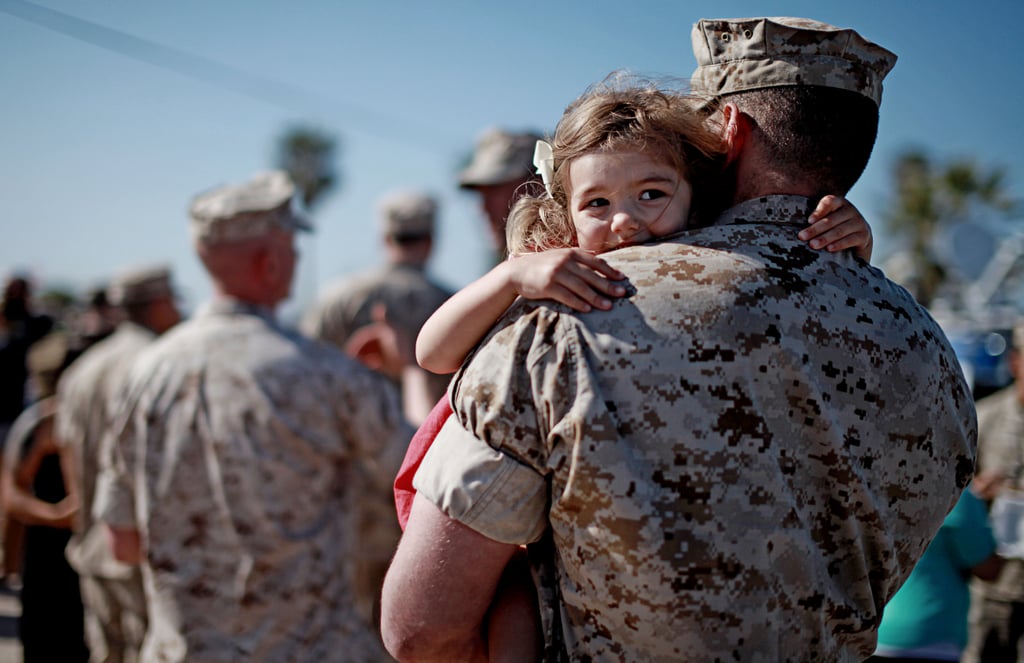 A little girl hugged her father when the 13th Marine Expeditionary Unit returned to Camp Pendleton, CA, after an eight-month deployment.
Victory Yell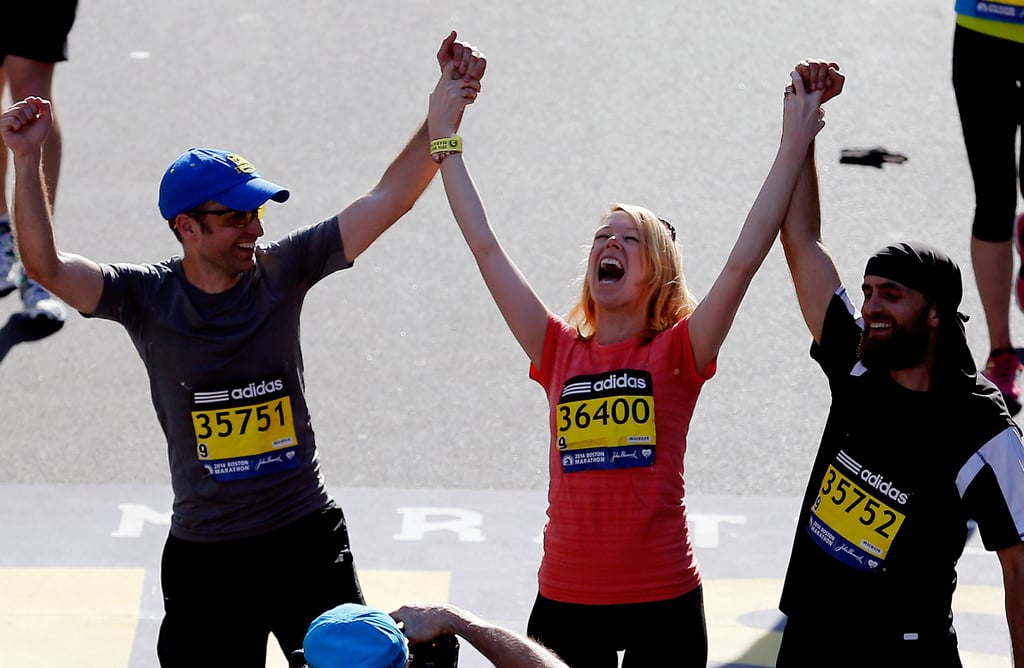 Boston Marathon bombing survivor Adrianne Haslet-Davis celebrated after completing the 2014 Boston Marathon [18].
Funky Fashion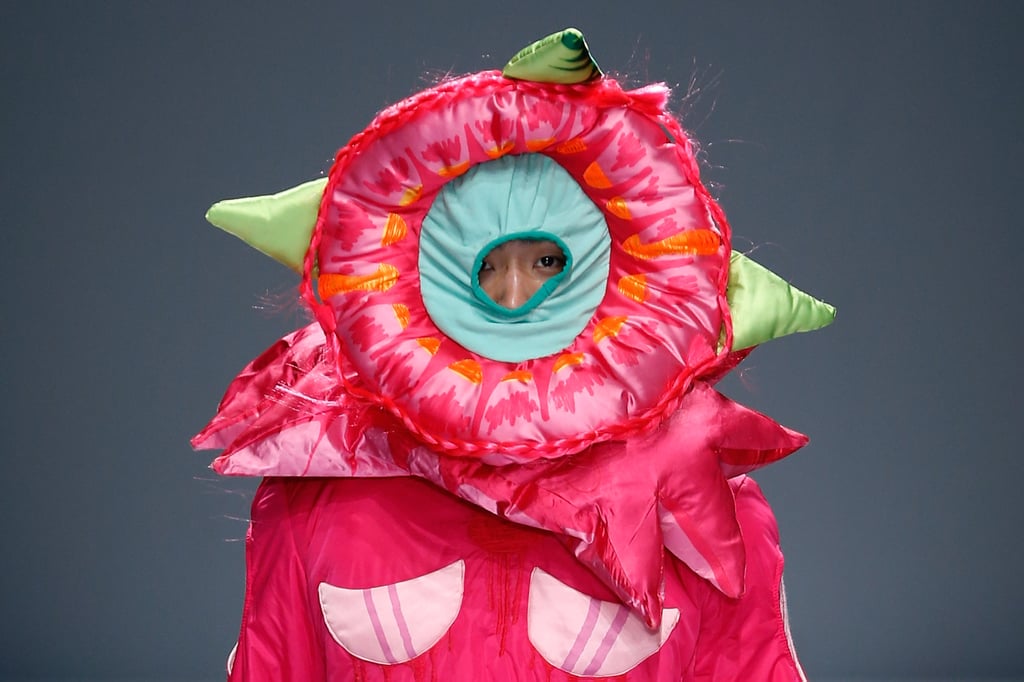 A model sported a unique style for the China Academy of Art School of Design's graduates show in Beijing.
Break Time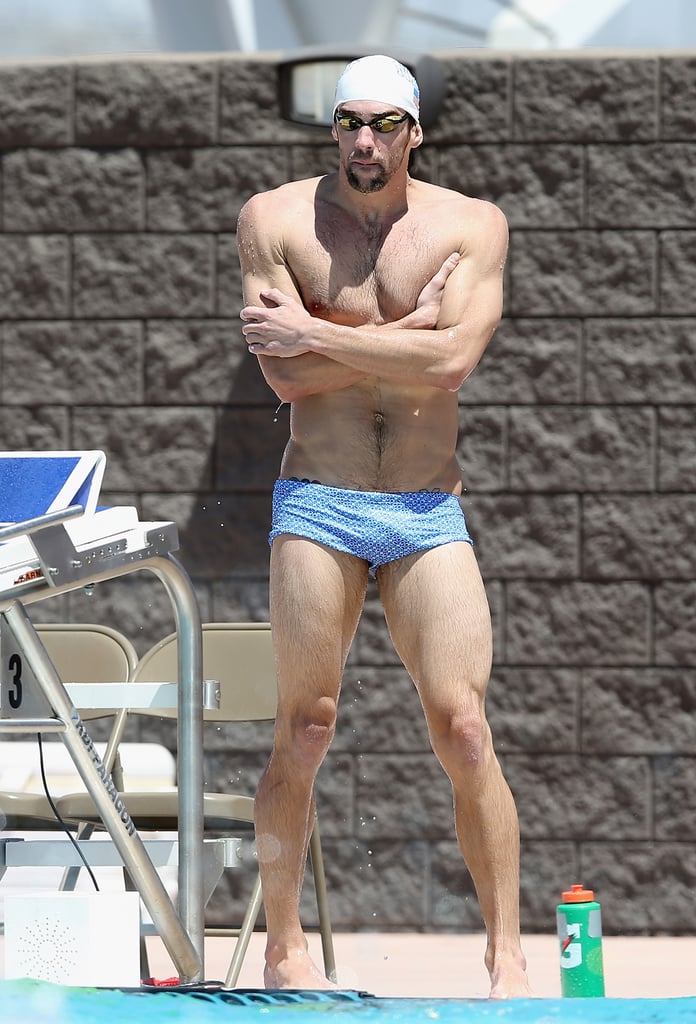 Michael Phelps [19] rested during his practice at the Skyline Aquatic Center in Mesa, AZ.
Waiting Game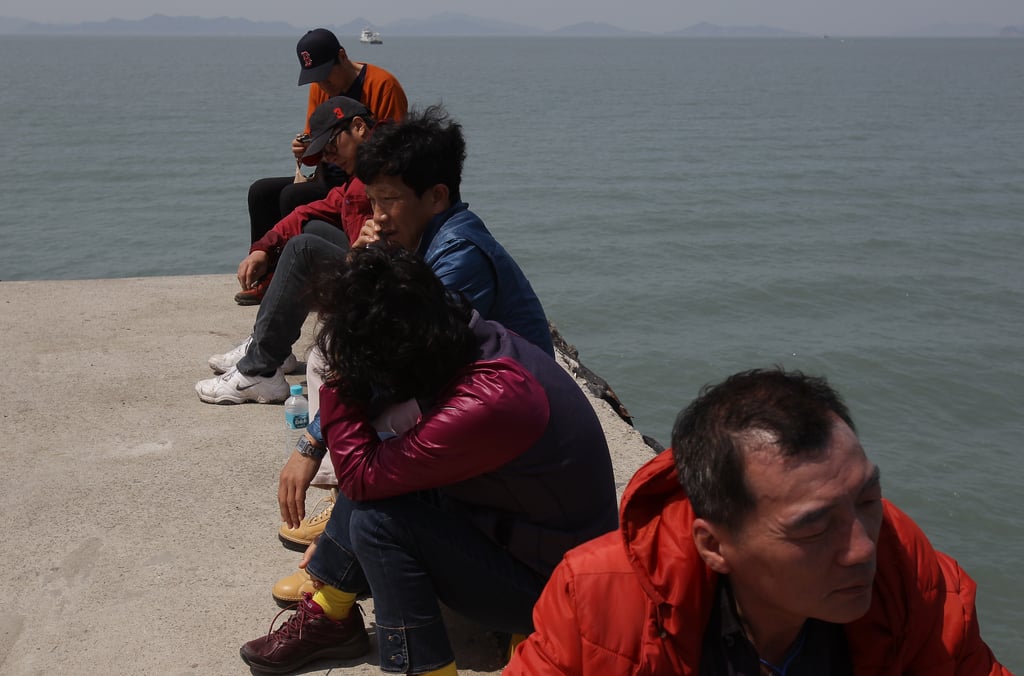 The friends and family members of passengers from the sunken South Korean ferry [20] awaited news at the Jindo port in Jindo-gun, South Korea.
Thumbs-Up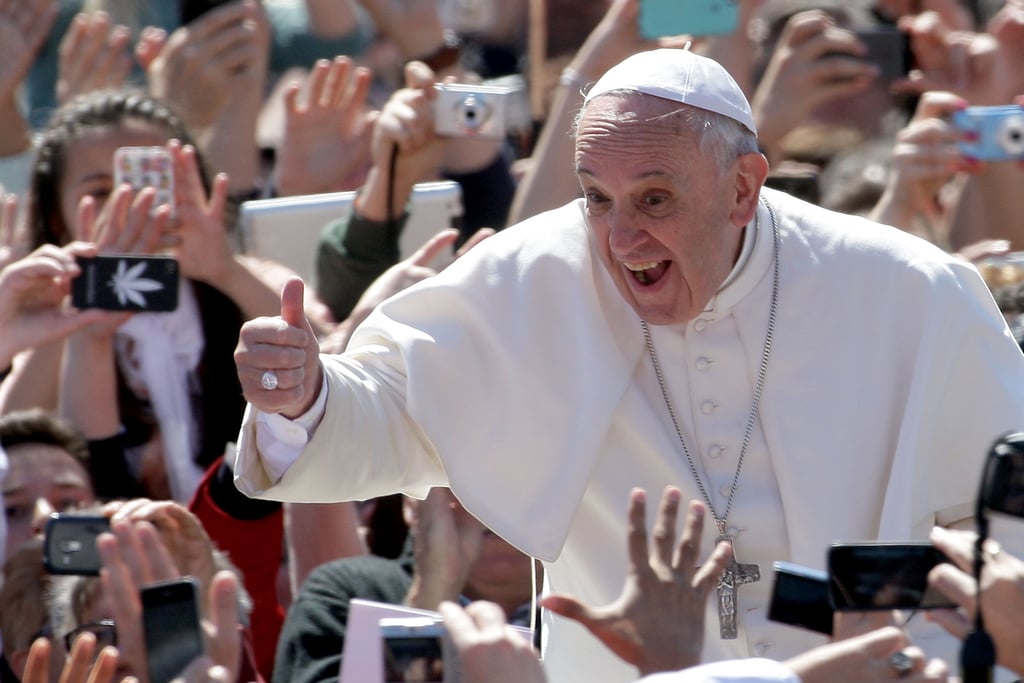 Pope Francis greeted visitors during Easter Mass in St. Peter's Square in Vatican City.
Taking a Moment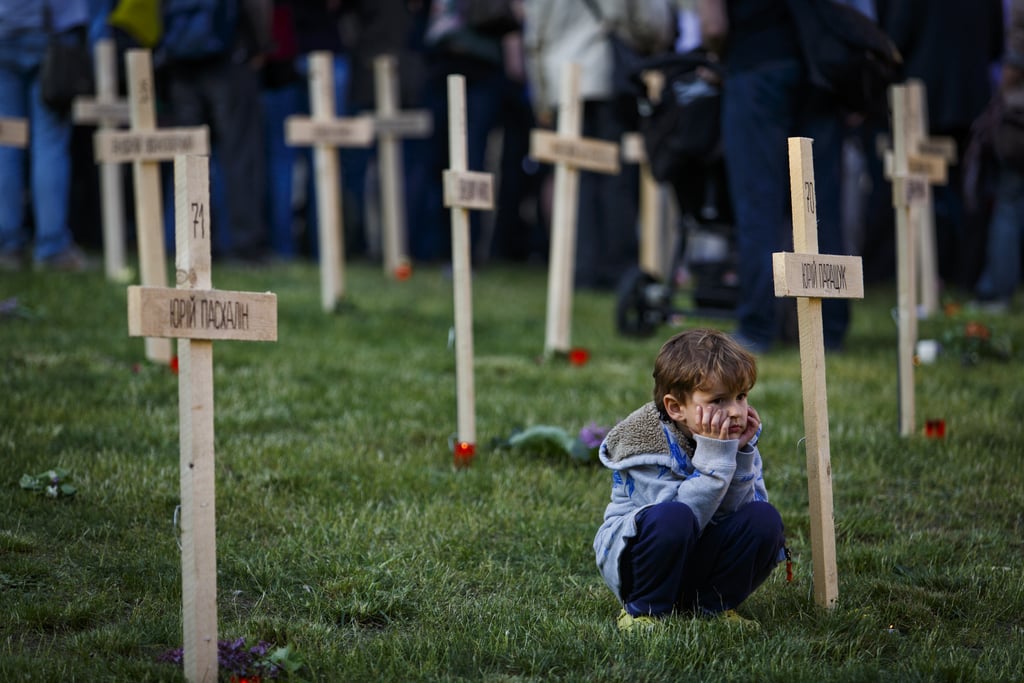 In Prague, Czech Republic, a young boy sat quietly in a symbolic cemetery for those lost in Ukraine's protests.
Spidey Superfans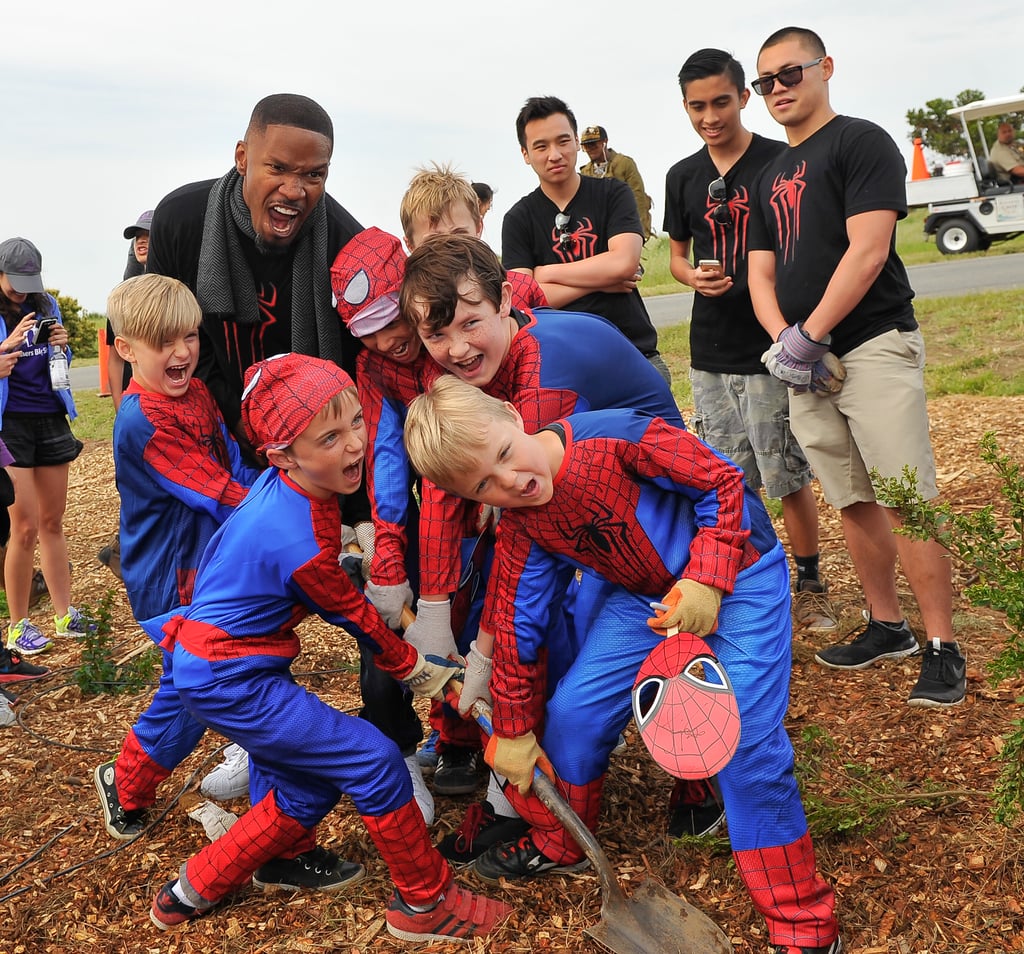 After the Amazing Spider-Man 2 cast stopped by POPSUGAR [21]'s San Francisco office, Jamie Foxx [22] visited Mountain View, CA, to volunteer for a restoration project alongside young superhero fans.
Jumping For Joy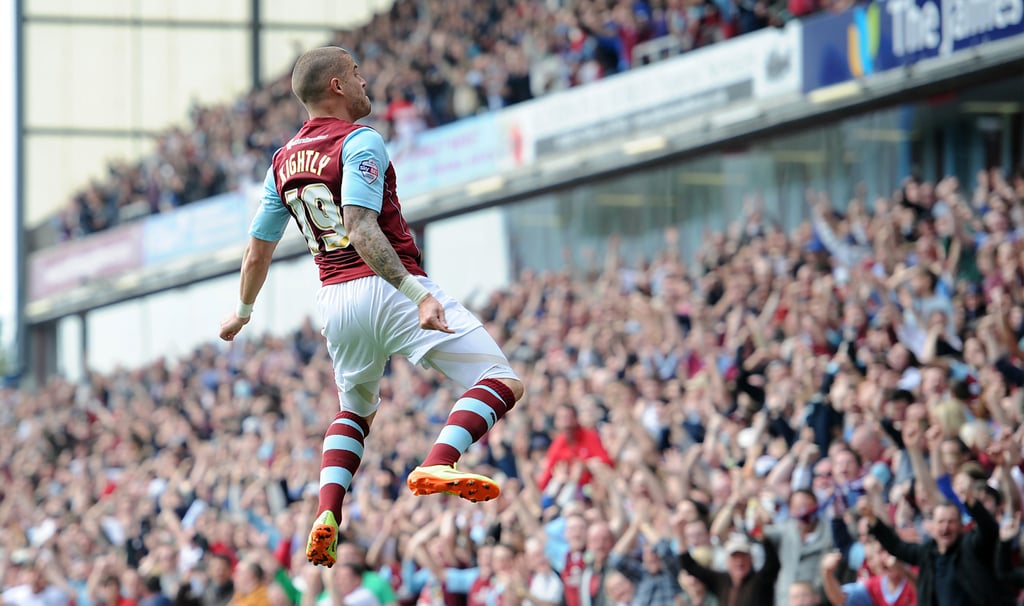 Michael Kightly of Burnley celebrated after scoring a goal during the Sky Bet Championship match against Wigan Athletic in Burnley, England.
Surprise Embrace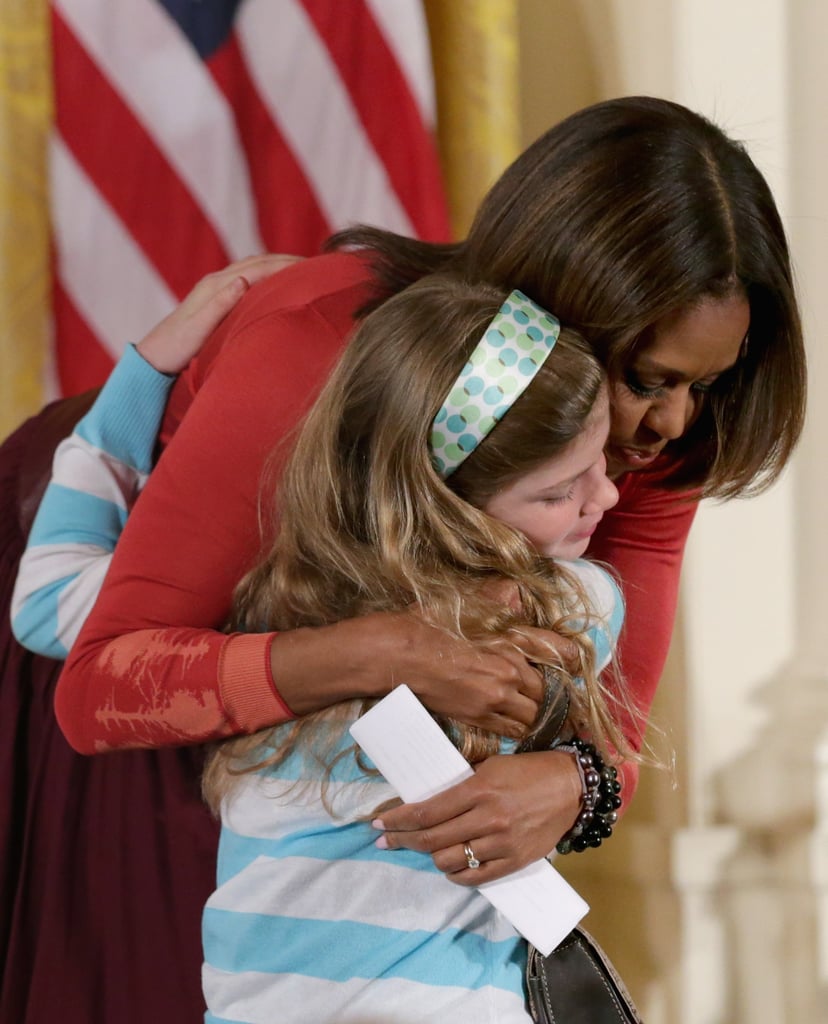 Charlotte Bell hugged Michelle Obama after the 10-year-old gave her unemployed dad's résumé to the first lady [23].
Theatrical Sport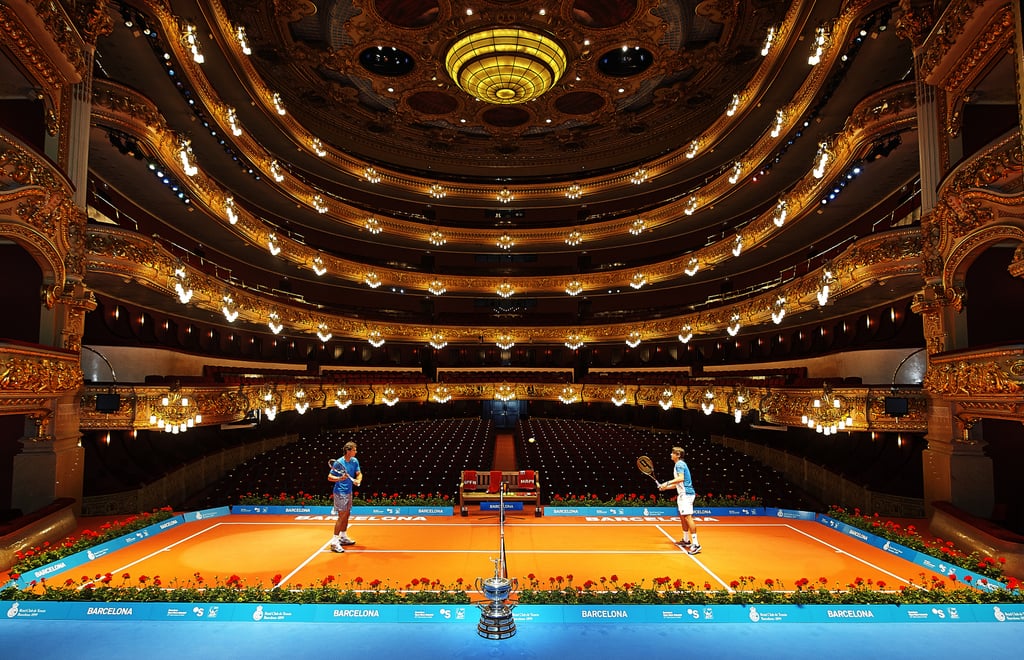 Rafael Nadal and David Ferrer of Spain played a tennis match inside the Gran Teatre del Liceu in Barcelona, Spain.
Rose Pose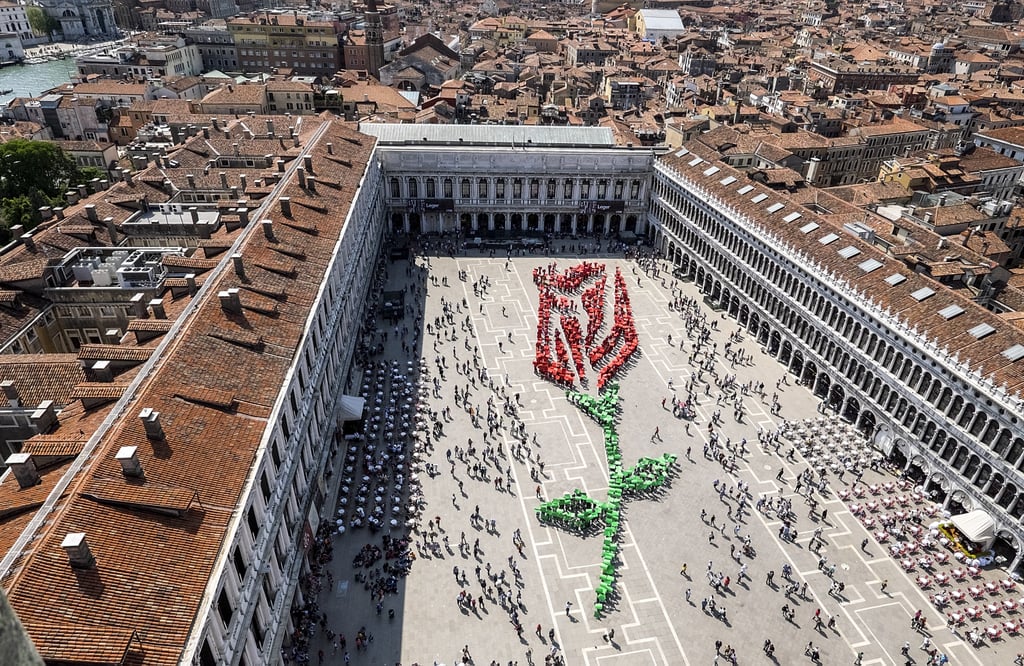 In Venice, Italy, a thousand people gathered in St. Mark's Square to form a giant rose in honor of the rosebud festival.
Sea of Cell Phones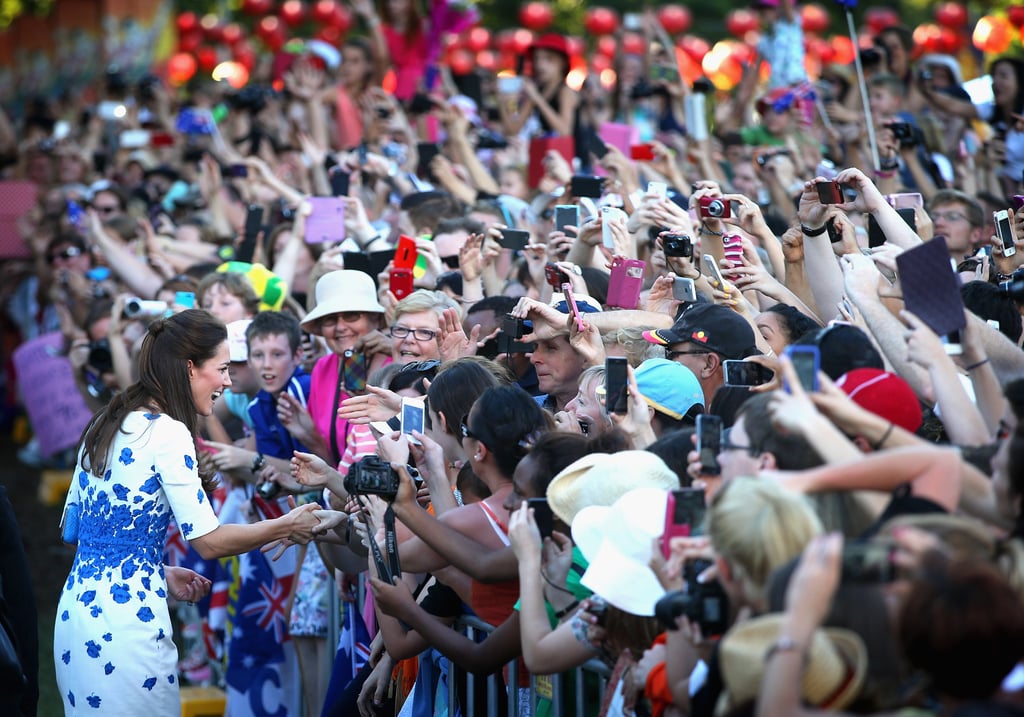 A huge crowd gathered in Brisbane, Australia, for the chance to see Kate Middleton during the royal tour.