From smiley photo ops with Spain's royal family to a gorgeous festival of color, this week's pictures from across the globe brought all kinds of must-see candids. In London, Kate Middleton made a stylish appearance, and young people celebrated in a sea of colorful powder. Meanwhile, Spain's Queen Letizia took a sunny vacation with her family, and First Lady Michelle Obama linked up with a familiar face. See all that and more with the week's most incredible snaps from around the world!
Poppy Princess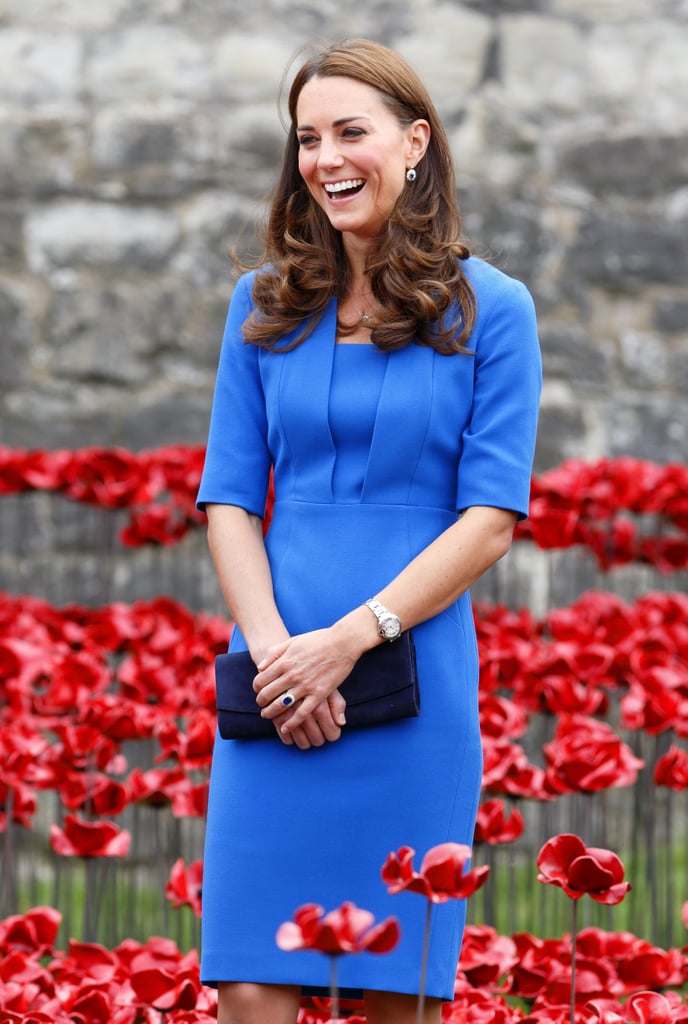 Kate Middleton smiled while visiting the Tower of London's poppy art installation to commemorate WWI.
Brightest Balloons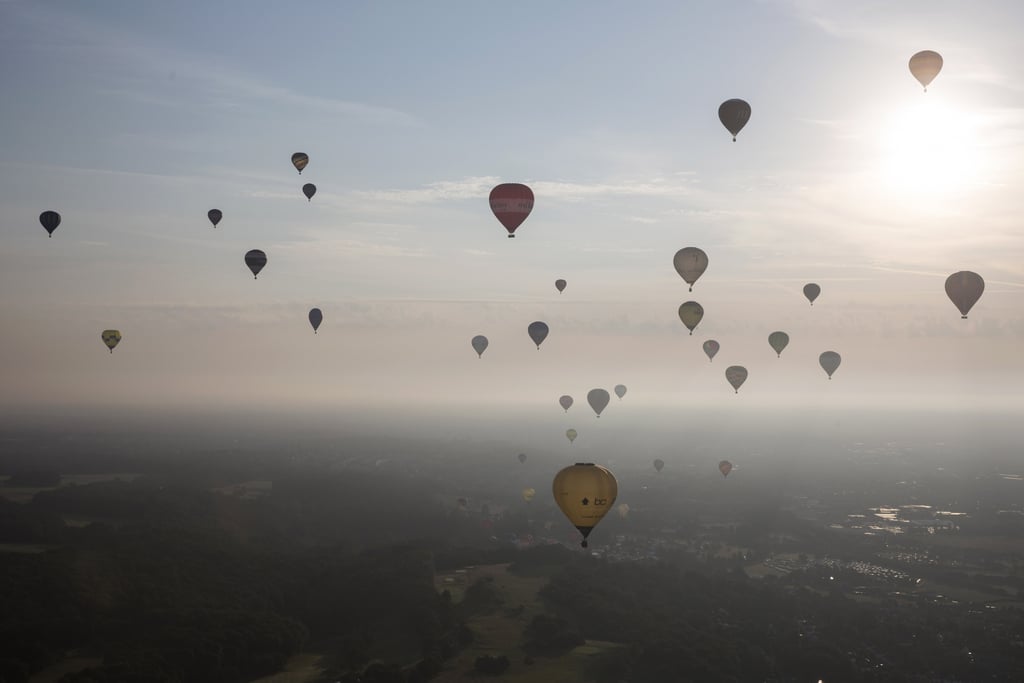 Hot-air balloons filled the sky over Bristol, England, for the Bristol International Balloon Festival.
Competitive Kissers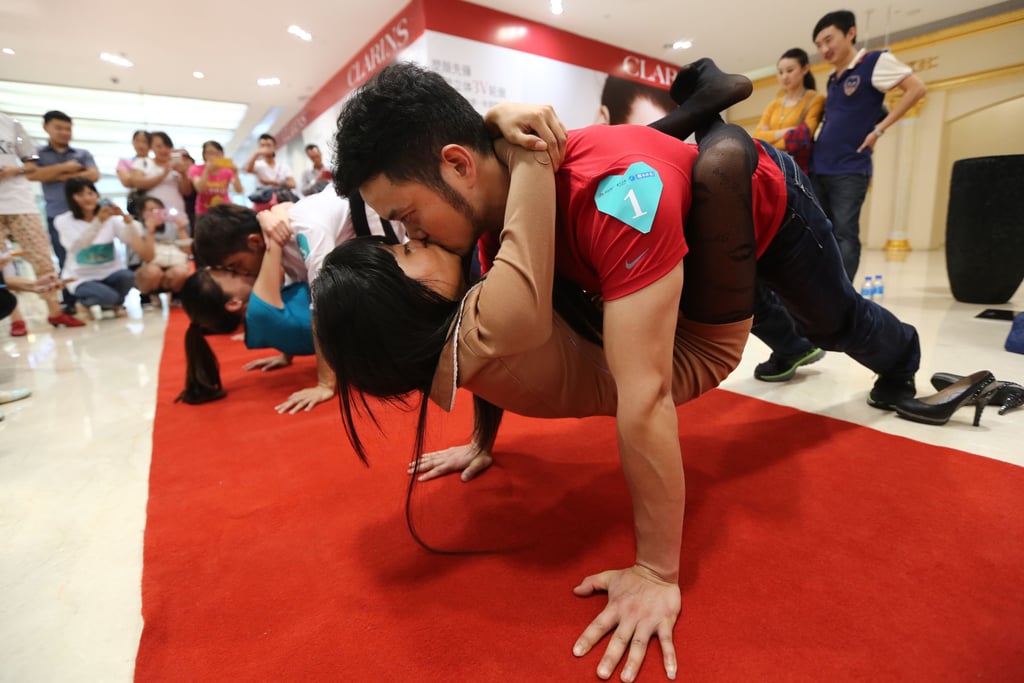 Couples participated in a kissing competition for Chinese Valentine's Day in Kunming, China.
Wild Lights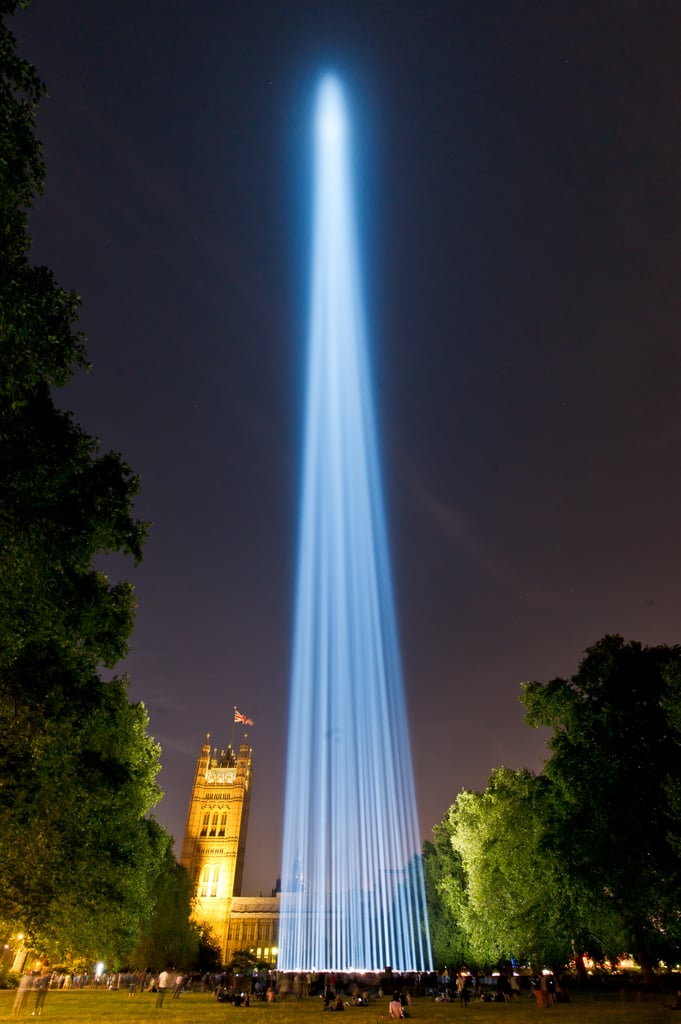 An art installation called "Spectra" lit up London.
First Ladies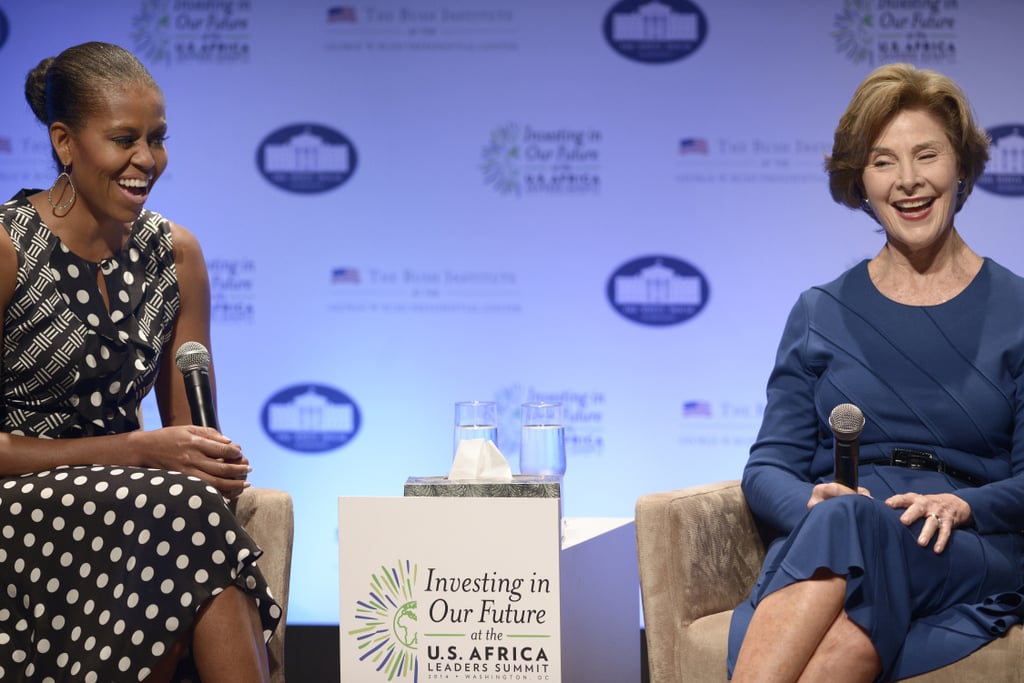 First Lady Michelle Obama was joined by former First Lady Laura Bush for the US-Africa Leaders Summit in Washington DC.
Turtle Time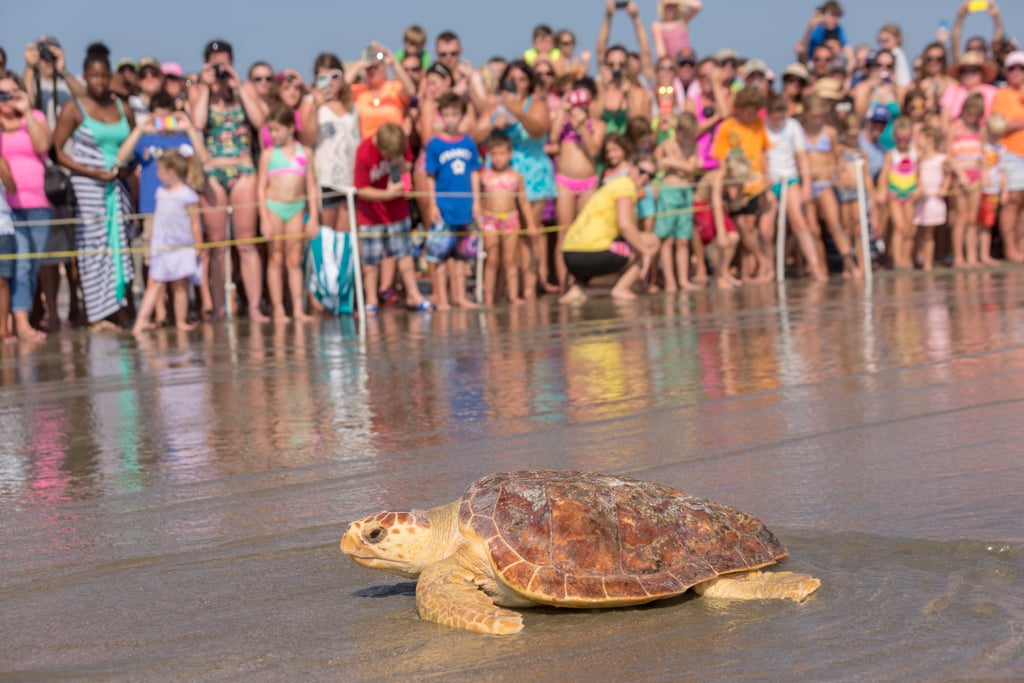 People gathered to watch a sea turtle crawl into the ocean during the release of rehabilitated turtles in Isle of Palms, SC.
Lorde Lyrics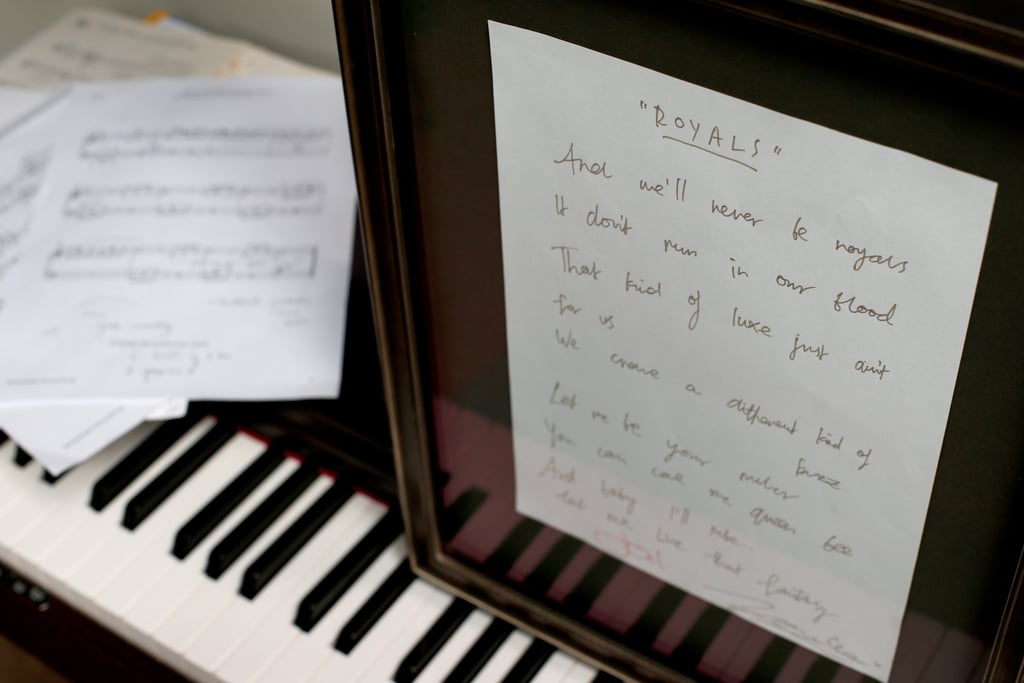 The original handwritten lyric sheet for Lorde's song "Royals" went to auction in Auckland, New Zealand.
Royal Getaway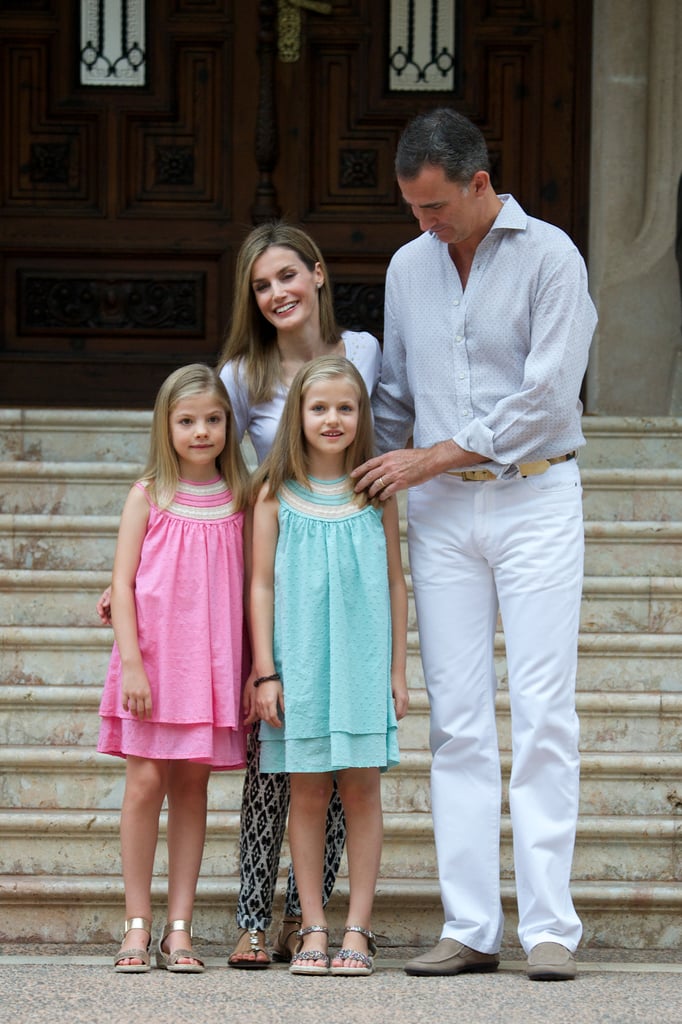 Spain's King Felipe VI and Queen Letizia traveled to Palma de Mallorca with their daughters, Princess Leonor and Princess Sofia.
Sand and Surf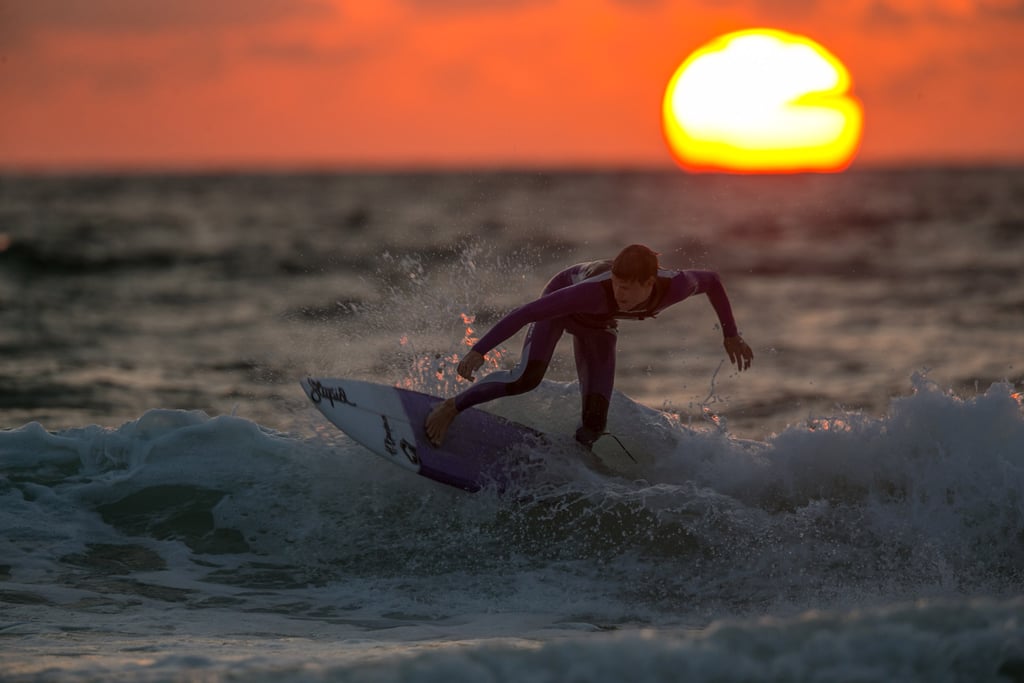 A surfer hit the waves as the sun set in Cornwall, England.
Toy Tournament
A player competed in the World Yo-Yo Contest in Prague.
Flower Power
To mark the 100th anniversary of the country's declaration of war, a shower of poppy flowers representing those lost in WWI fell over members of the Great War Society living history group in Bovington, UK.
Pride Parade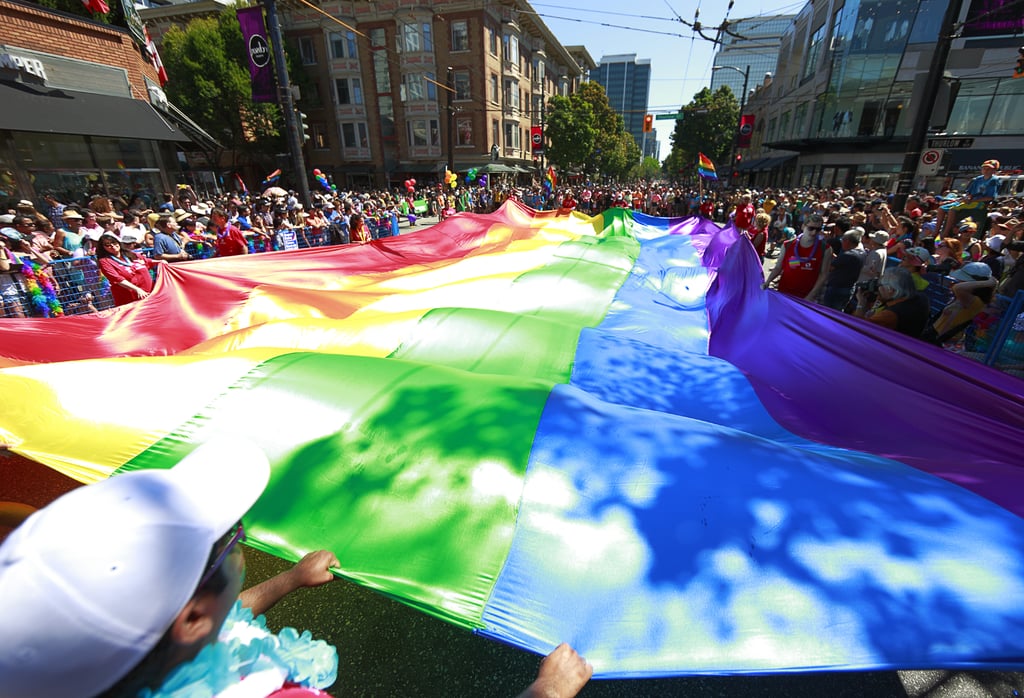 Vancouver hosted its annual gay pride parade, drawing more than 650,000 people to the city for the event.
Colorful Candid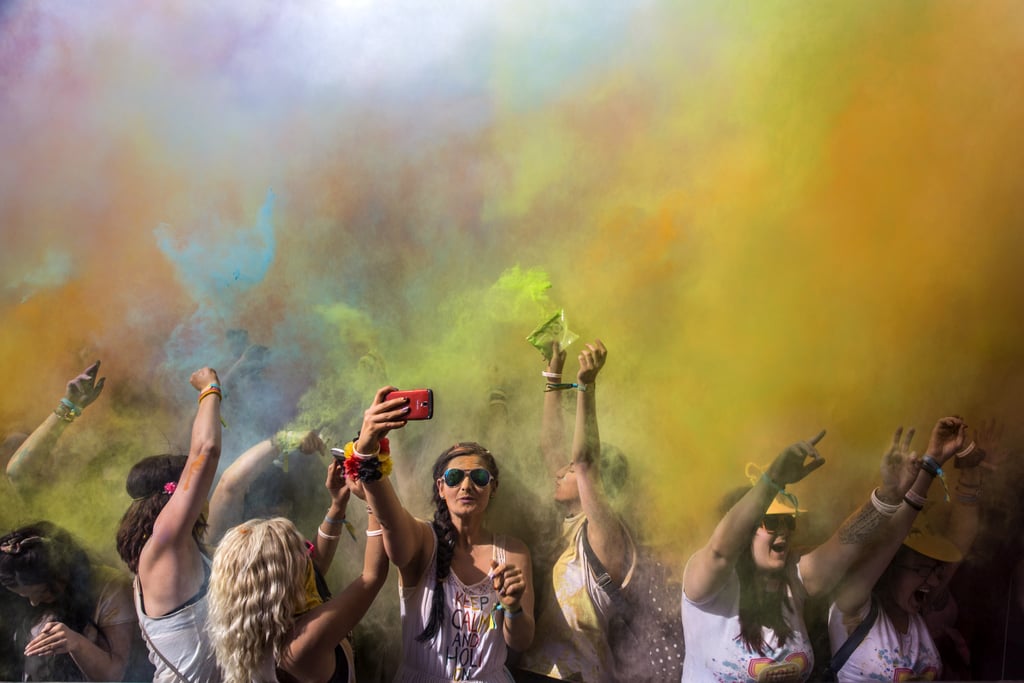 People threw colorful powder in the air for the Holi Festival of Colors in London.