You Tie My Tie, I Tie Your Tie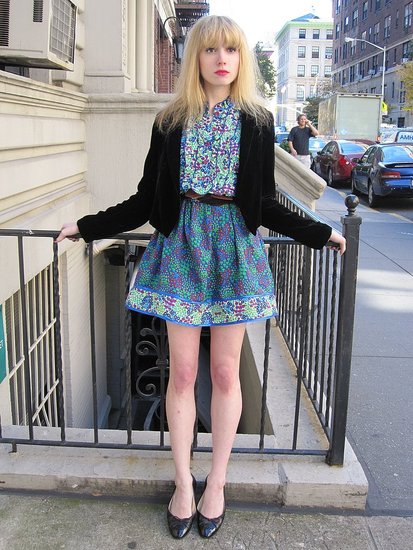 Twenty8Twelve jacket. Anna Sui dress. Chanel shoes.
I adore my Jamberry frock's ruffled tuxedo shirtfront – it's not black tie savvy but perfect for daily affairs. The tuxedo vibe carries through with this velvet jacket; it doesn't have any closures, but I'm searching for a brooch in lieu of a button. All the elevators in my apartment building spontaneously stopped working today, but I merrily pranced up & down the fire stairs in these go-to flats… First video on my blog, Fashionshesays.com.