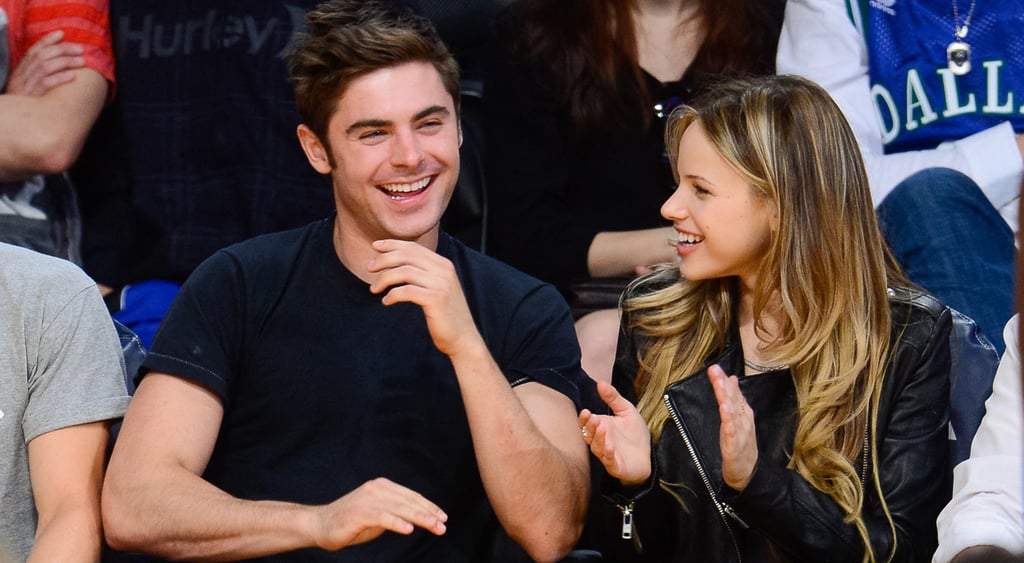 Source: Getty / Noel Vasquez [1]
Sorry, ladies — Zac Efron [2] is reportedly off the market, dating Neighbors costar Halston Sage [3]. They were spotted getting cozy at a Lakers game [4] earlier this month.
Ice Cube felt "robbed" after losing to Paul Walker [5] at the MTV Movie Awards, but there's more to the story.
It's official: Michael Strahan joined Good Morning America today [6], and he received quite a warm welcome. For now, he will continue to host Live! With Kelly and Michael, too.
Is that Backstreet Boys/Spice Girls tour really happening? BSB weighed in on the possibilities [7], so get excited.
Here's Aaron Paul's epic photobomb at Coachella [8]. Yeah, bitch!

Source: Imgur [9]
Watch the creepy first trailer for the Rosemary's Baby miniseries [10] starring Zoe Saldana [11] and Patrick J. Adams.
While you're at it, the first trailer for Gone Girl is here [12], too. Is Ben Affleck [13] a murderer? You decide.
Going viral: according to the Internet, this is how Frozen should have ended [14]. Watch until the very end for a surprise twist!
It's tax day! Submit your taxes, then sit back, relax, and enjoy these freebies [15] at restaurants and stores.
The red "blood moon" [16] crossed Earth's shadow early Tuesday morning, and it was really cool:

Source: Getty / Joe Raedle [17]
US Airways apologized for tweeting a pornographic photo [18] to a customer yesterday.
In other terrible airline news, a Dutch teenager was arrested for tweeting a joking "Al Qaida threat" to American Airlines. Now, dozens of teens are following suit with their own bomb-threat tweets [19].
NASA is separating twins [20] to see the long-term effects of space travel on the body.
Watch people apply for the world's toughest fake job [21] via webcam. The results will shock you.
Your daily dose of cute: Zoey and Jasper are the cutest twins ever [22]. Meet the rescue dog and her matching little BFF: