Zac Efron [1] received a big welcome to Texas on Friday, as fans surrounded the actor after his flight from LA landed in Austin, TX. Zac smiled amid the excitement, and even leaned in for a selfie with one fan. He's in town for the highly anticipated South by Southwest film, interactive, and music festival, which kicked off on Friday. Neighbors — Zac's new movie with Seth Rogen [2], Lisa Kudrow, and Rose Byrne — is slated to premiere at the festival this weekend. On Saturday, Zac geared up for the big event with an interview his team shared on Twitter, writing, "Nothing better than a little @NeighborsMovie in the morning. #SXSW Press with #DaveFranco and @mintzplasse!"
Fans at the premiere are certainly in for a treat — the Neighbors trailer shows Zac playing a sexy frat boy [3]. It's a big departure from the dapper and respectable look Zac gave us at the Oscars [4] last week. Keep reading to see Zac's latest snaps, and come back later to see all of POPSUGAR's interviews at SXSW!
Source: FameFlynet [5]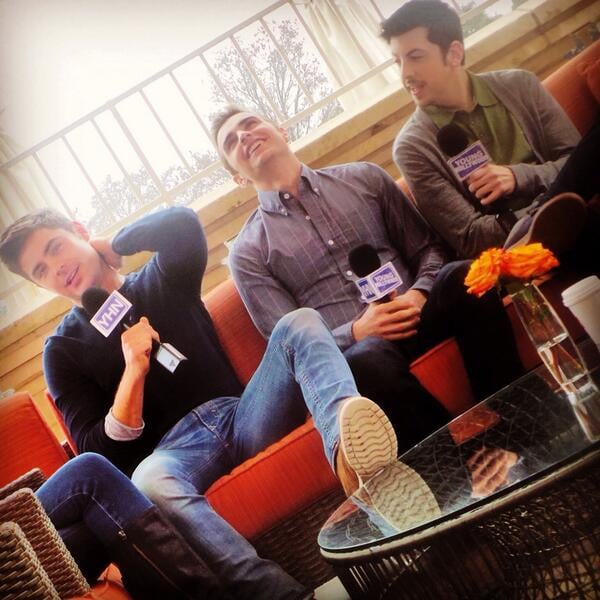 Zac Efron [6], Christopher Mintz-Plasse, and Dave Franco kicked back during their interview.
Source: Twitter user ZacEfron [7]