That coffee date was UNREAL @zacharylevi [1] #marriedinmaui [2] pic.twitter.com/H7379lxS4s [3]

— Missy Peregrym (@mperegrym) June 17, 2014 [4]
Chuck star Zachary Levi secretly married his girlfriend, Missy Peregrym [5], in Hawaii. The couple had been quiet about their relationship until their wedding.
Tracy Morgan's condition has improved [6] from critical to "fair" after his limo crash in New Jersey [7] almost two weeks ago.
Disney star Zendaya will play Aaliyah in a Lifetime biopic [8]. She is set to record four of the late singer's songs for the film.
Ready to feel old? The cast of Blossom reunited after almost 20 years [9]. See how different they look:
Um...@joeylawrence [10] @MikeStoyanov [11] @JennavonOy [12]. We still look like young whippersnappers @hubtvnetwork [13] #blossomreunion [14] pic.twitter.com/ph7O1JQYlP [15]

— Mayim Bialik (@missmayim) June 16, 2014 [16]
Dozens of Marines and Army troops have been moved to the US Embassy in Baghdad [17], and more than 500 troops and helicopters are on standby in Iraq. More firepower has been moved to the area, ready for President Barack Obama's orders to help defend against ISIS terrorists.
Severe twin tornadoes in Nebraska [18] killed two, injured at least 16 people, and damaged four towns.
Team USA won 2-1 at the World Cup [19] against Ghana. If you weren't there to witness it firsthand, see how to feel like you're at the games from home [20].
Miss USA Nia Sanchez doesn't even know her home state Nevada's capital [21]. She fumbled for the answer during a recent interview, which comes just after the controversy that she didn't live in Nevada after all, instead working in California and leaving a minimal paper trail in the smaller state.
Your daily dose of cute: this bunny just wants some love. Or a carrot.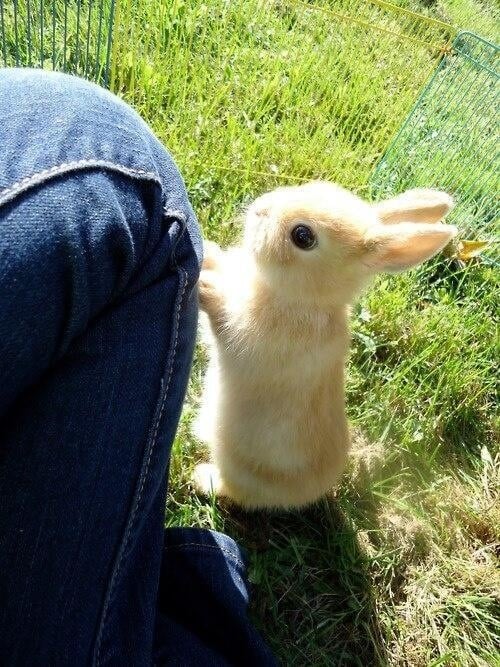 Source: Imgur [22]; Front Page Image Source: Getty / Mark Mainz [23]