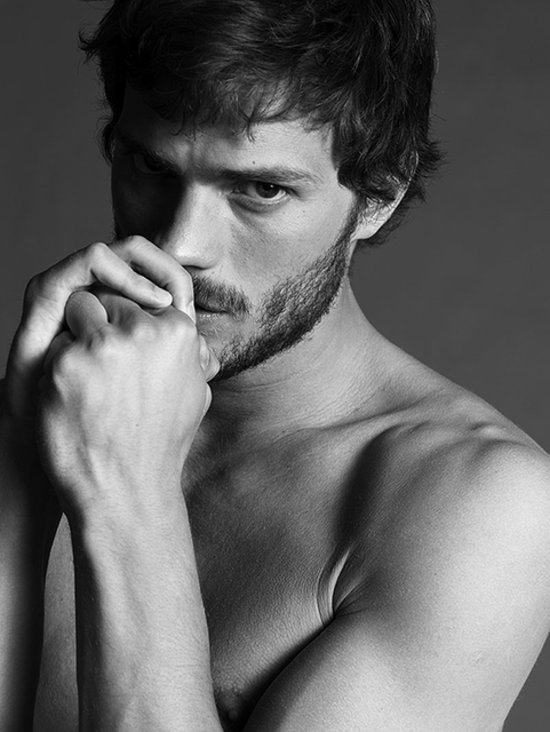 In case you missed it, the first picture of Jamie Dornan in Fifty Shades of Grey has arrived, and we're totally on board. That said, you may still be trying to envision what he'll look like as Christian in the more racy scenes (you know, shirtless). We're here to help — by presenting these smokin' hot photos from Jamie's modeling days.
Let's Cut Right to the Chase. See Jamie. See Jamie Sans Shirt. Any Questions?
Oh You Want to Know How He Looks in a Suit Because Christian Is a Businessman? Well, Here You Go.
Also, He Appears to Be Flexible. That Should Help With Christian's, um, Nighttime Hobbies.
But He Also Looks Super Hot in Casualwear. Christian Is Partial to Linen, but This Cotton Tee Might Be an Upgrade.
Christian Has a Helicopter; Here's Jamie With a Chopper. Danger!
But Look! He's Also Introspective and Stuff.
And Now, May We Present Our Trump Card?
Laters, Baby.