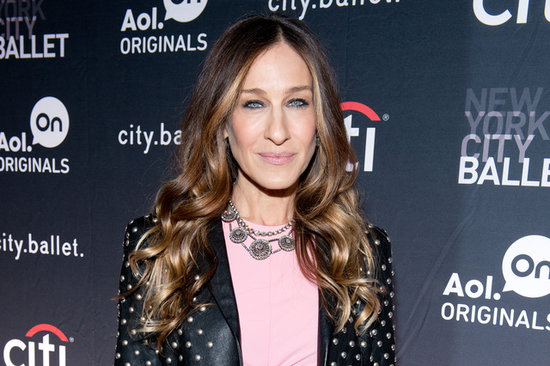 Sarah Jessica Parker has officially made an online presence for herself! Although she's had a verified Twitter account for over two years, SJP finally took to the social media networking site to send out her first tweet on Nov. 5. Since then, it's been one perplexing post after another (sometimes with a blurry photo or two thrown in), and there's even more bizarre behavior on her newly established Instagram feed. Despite her silly status updates, we have to give it to SJP; unlike some other A-listers, she was brave enough to join her fellow Sex and the City sisters and take the plunge into the world of microblogging and photo sharing — now we just need to get Cynthia Nixon on board. For now, though, check out Sarah Jessica Parker's strange snaps and funny tweets below.
Making Missed Connections
"Tempted to pick him up and bring him home. But quickly imagined and hoped for its rightful owner re-tracing steps to a reunion."
Step away from the street loofah, lady. Nobody's coming back for it.
Searching For Friends
Does anyone know if dexter filkins is on twitter?

— Sarah Jessica Parker (@SJP) November 6, 2013
There's a pretty easy way to find that out, SJP.
Sharing More Found Objects
I found this heads up penny onthe 14th st subway platform. Heads up/good luck. I think it was meant for all of you. pic.twitter.com/014DMUiAOT

— Sarah Jessica Parker (@SJP) November 7, 2013
We appreciate it, but like they say: finders, keepers!
OMG, Mom
I'm not yet equipt to keep up with the incoming. So please ALL accept my heartdel thanks for the very kind words and the hospitality shown.

— Sarah Jessica Parker (@SJP) November 8, 2013
It's a learning process.
See more of SJP's wacky week on Twitter when you keep reading.