The iPad may be the tablet of choice for celebribabies and everyday parents alike, but Barnes & Noble is trying to get in on some of the tablet action with its new Nookcolor.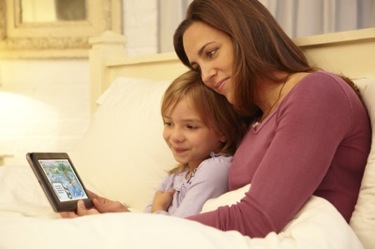 Coming with a nice 7-inch touchscreen, the Nookcolor is a fraction of the cost of a pricey iPad at $249, so it's a great choice for budget-minded parents and still allows you and your little ones to read together, even letting them interact with the pictures on the screen — something you can't get with a traditional paperback.
Alongside its new ereader, Barnes & Noble also launched Nook Kids yesterday, a virtual bookstore filled with children's classics, new favorites, and picture books that will come to life with a touch of your hand. Find out why you (and your kids) will love this new feature when you read more.