When we talk about the colder months, our focus is often on the holidays, with lots of glitz, cute accessories, and the same key color combinations reiterated over and over. But what about when you've got a hot date, not chestnuts roasting on an open fire? It's easy to forget that this is also the season for deep, dramatic lipsticks, vixenish eye makeup, and super sexy hair. The weather outside may be frightful, but these five trends will keep you hot and heavy.
Graphic and Novel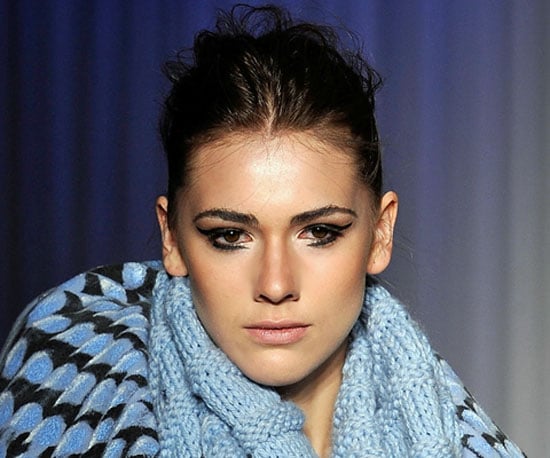 Bold, geometrically-inspired eyeliner has been popping up on the red carpet quite a bit lately, but my favorite version is this look from the Irina Shabayeva show. It's smolderingly sexy, utterly adult, and an assured conversation starter.
The Big Bun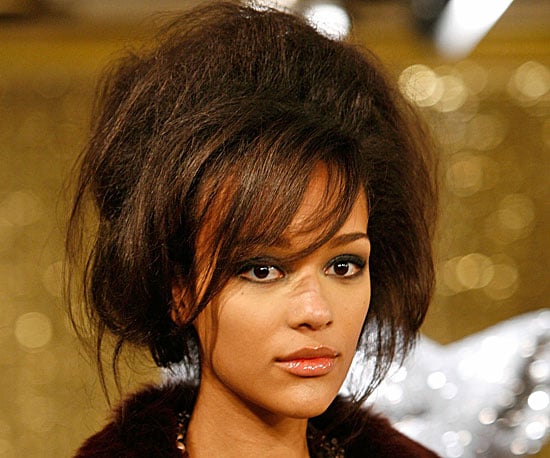 Big bouffants are having quite a moment, but instead of the severe-looking beehive styles we've seen lately, may I suggest this soft, 1960s-inspired style from the Mulberry show? Vintage glamour is particularly big right now, and voluminous hair makes your features look soft and delicate.
Plum Pouts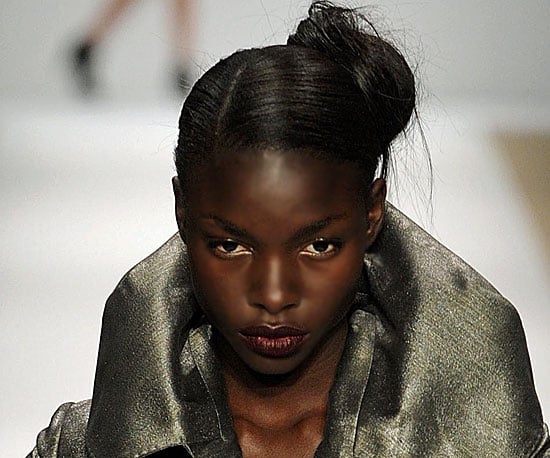 Purple is the season's biggest color, and although it's had great success as a nail shade, I still love it as a lip color. Dark lips are even more of a statement than big eye makeup, and they can take any look from workday ho hum to after-drinks vixen in a single swipe. Just be sure to use plenty of primer, since dark colors tend to fade quickly.
Curl Power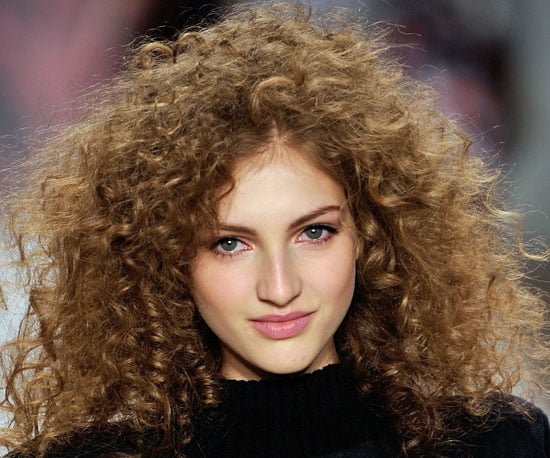 Got lots of bouncy curls? Now's the time to flaunt them. Dramatic, sexy volume is a perfect contrast to austere cold-weather dressing, and unlike in August, the heat and humidity won't frizz you out and cut down on your fluffiness.
It's a Wash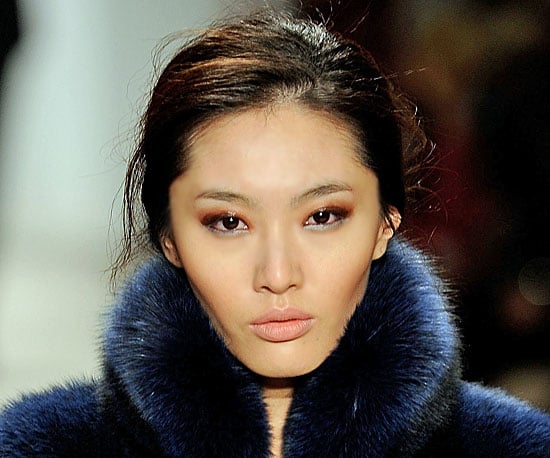 Try transparent but striking washes of shimmery eye color, as seen at Brian Reyes. It's a gorgeous way to play up your eyes without going the holiday glitter route, and a hot alternative for contact wearers and anyone with glitter-sensitive eyes.