What's not to love about Ariana Grande? She keeps it classy [1] with the haters, she hits those high notes perfectly, and she's transformed from tween star to EDM hit-maker without skipping a beat. Ariana's beauty style has certainly evolved since her early days in the spotlight, but every look, from her pumped-up ponytail to her crisp cat eye, has been consistently flawless. Though the singer is just 22 years old, her sweet and sexy style will inspire you no matter how many candles are on your birthday cake. Join us as we reminisce on her best beauty looks.
Visiting Planet Hollywood with the Broadway Cast of 13, 2008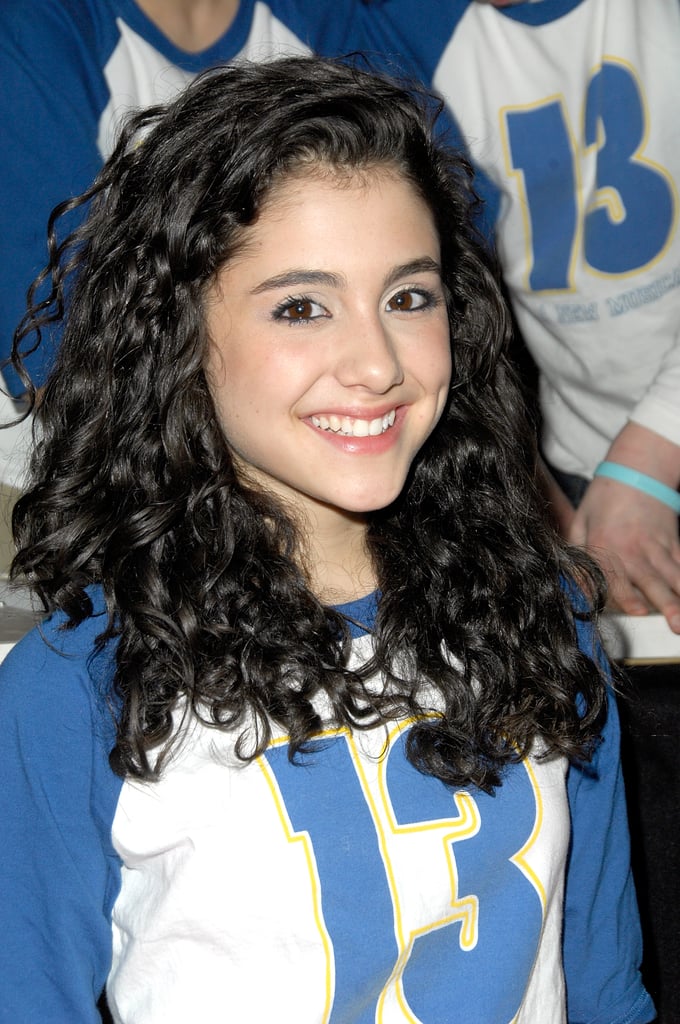 Even though Ariana was only 15 when this picture was taken, her taste in beauty was evident: her gorgeous curls were appropriately accented with shimmery champagne shadow and jet-black eyeliner.
Fantastic Mr. Fox Premiere, 2009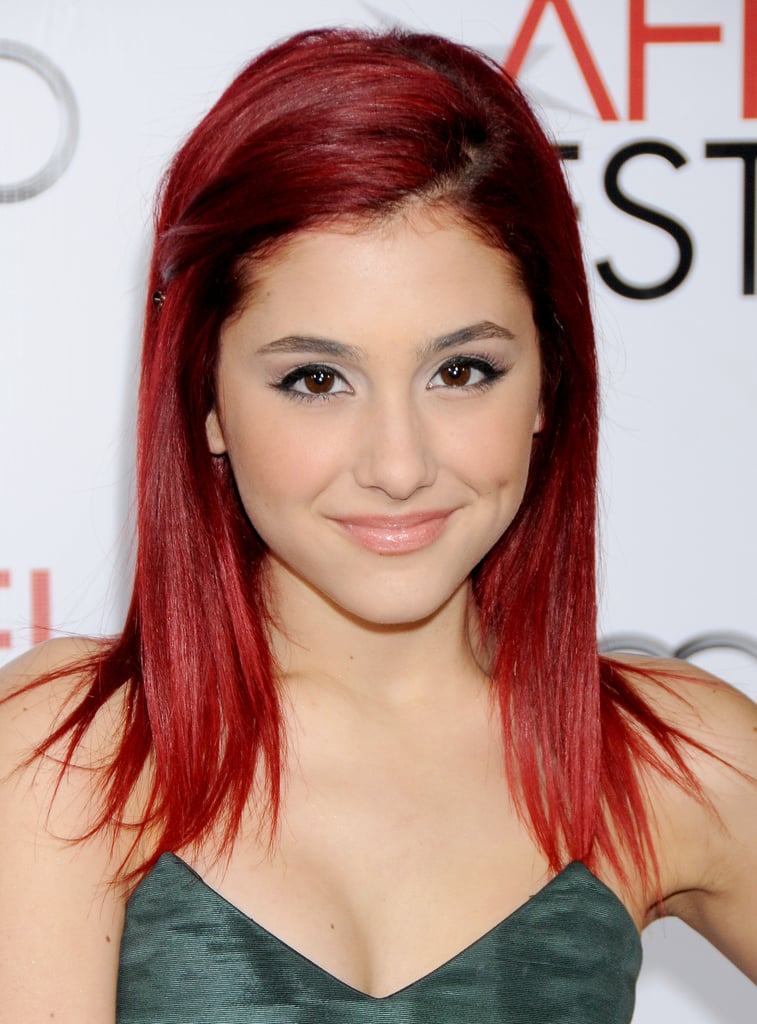 Thanks to her new role as Cat Valentine on Victorious, Ariana started her long love affair with hair color with a vibrant Princess Ariel red. She kept the rest of her look subtle with peach-colored lips and cheeks.
MTV Movie Awards, 2010
As Ariana's locks grew, so did the sophistication of her look. Here, she debuted pearly bronzer and thick eyelashes.
The Grammy Awards, 2011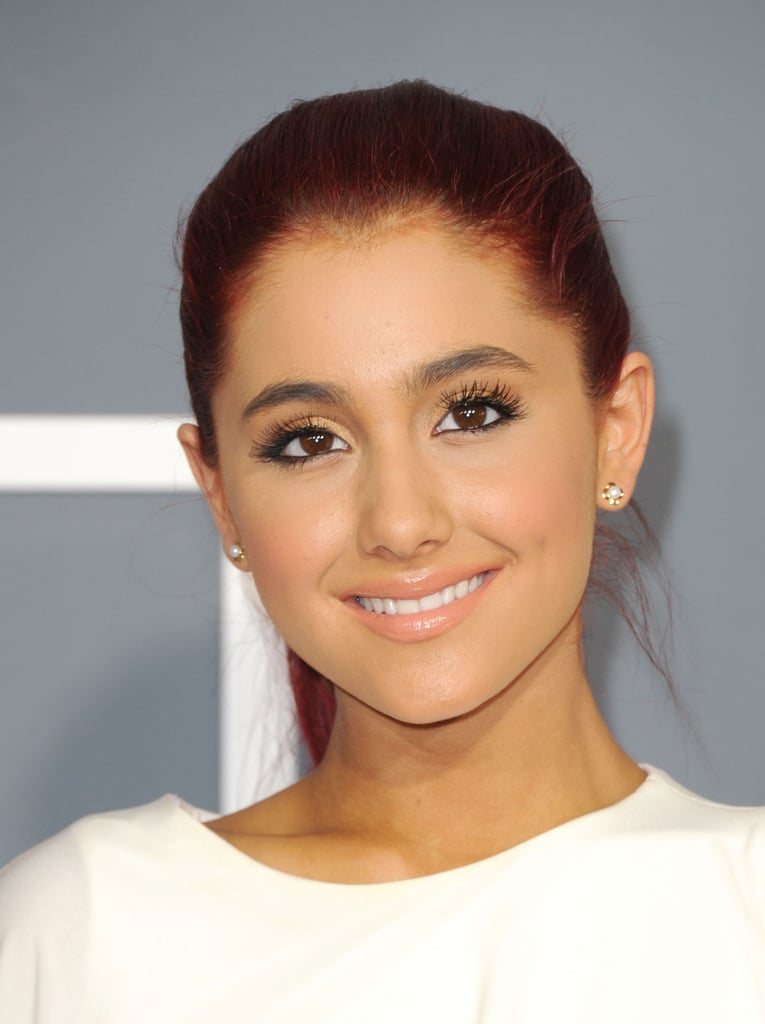 Ariana's color palette at the Grammys reminded us of a desert sunset — shimmering gold and copper playing off peach and brick red.
The Grammy Awards, 2011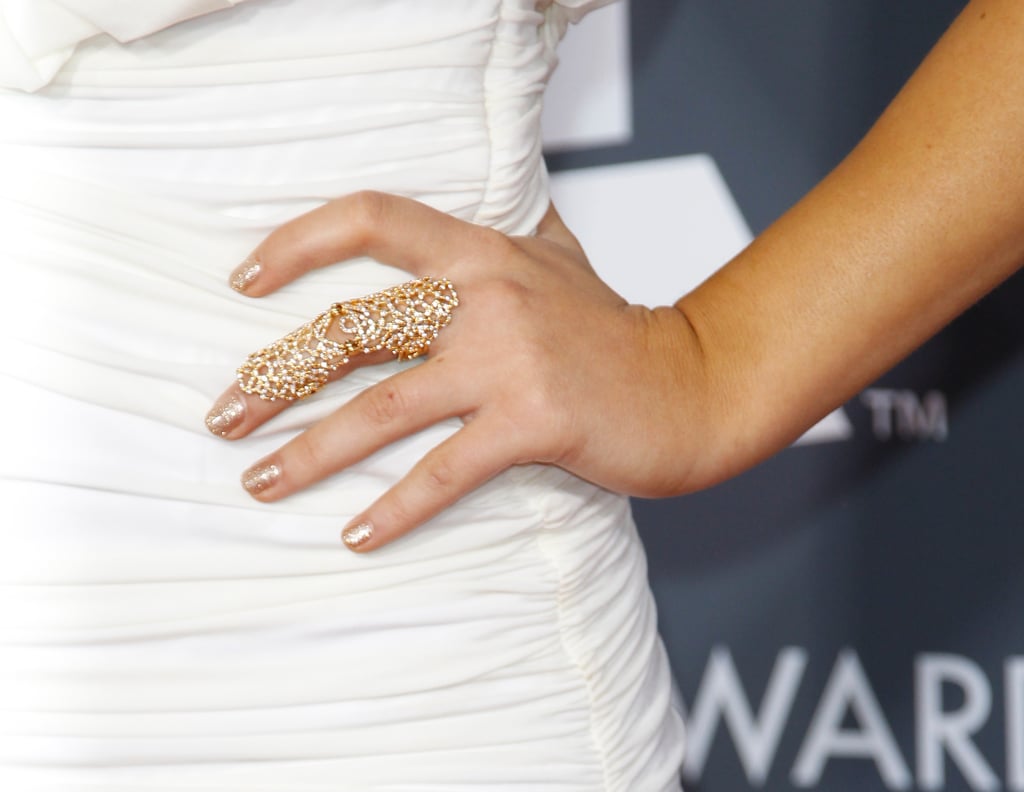 The use of gold wasn't limited to eye shadow — look at Ariana's bling-tastic nails.
Harry Potter and the Deathly Hallows: Part 2 Premiere, 2011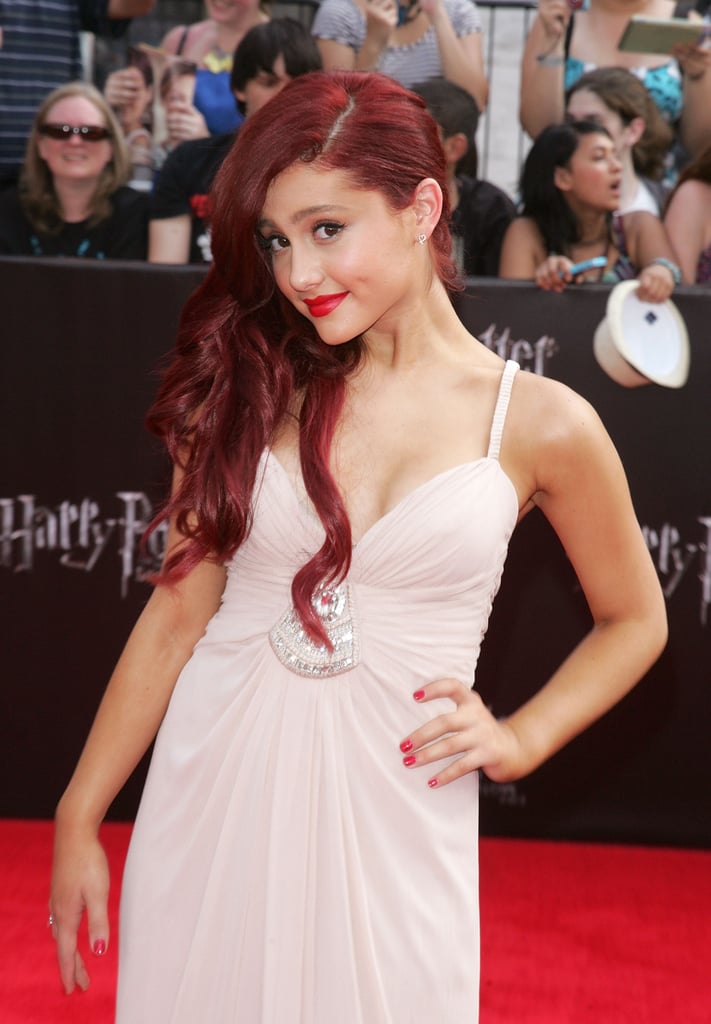 Even though it can be a major challenge to coordinate red lipstick with ginger hair, Ariana did so flawlessly with her cherry pout and va-va-voom curls.
Victorious Soundtrack CD Signing, 2011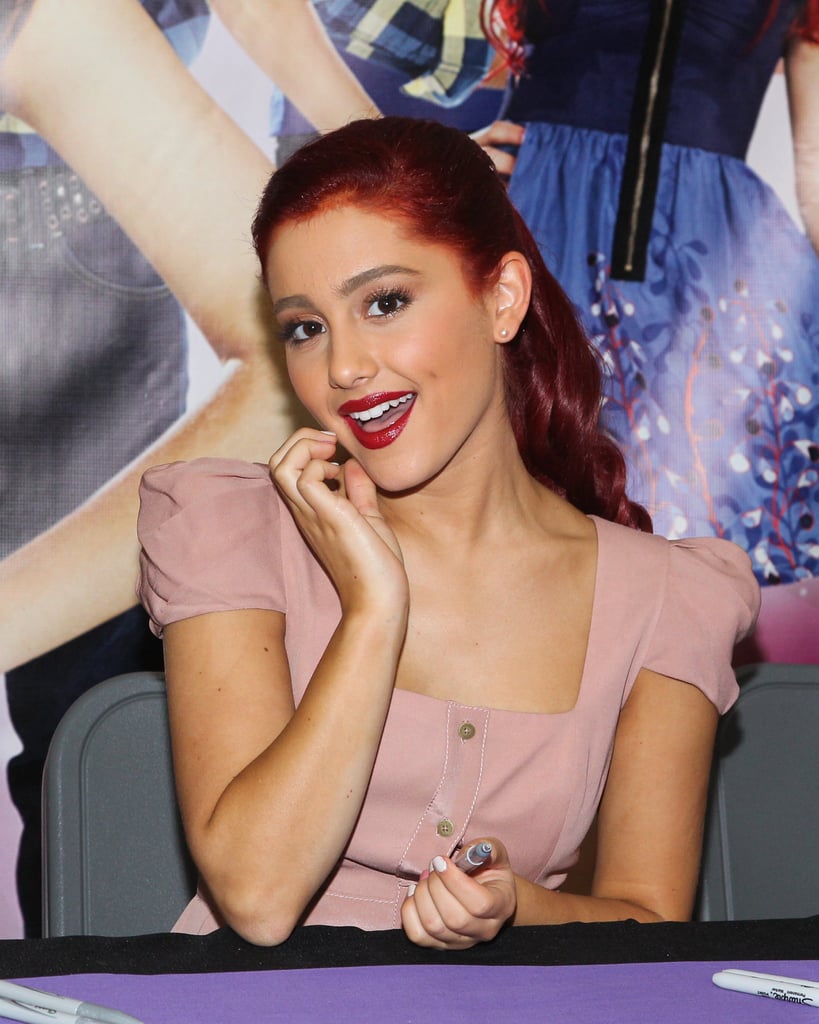 We're kind of jealous of how Ariana flawlessly executed the pin-up look here — and we love that pink statement nail!
KIIS FM's Jingle Ball, 2012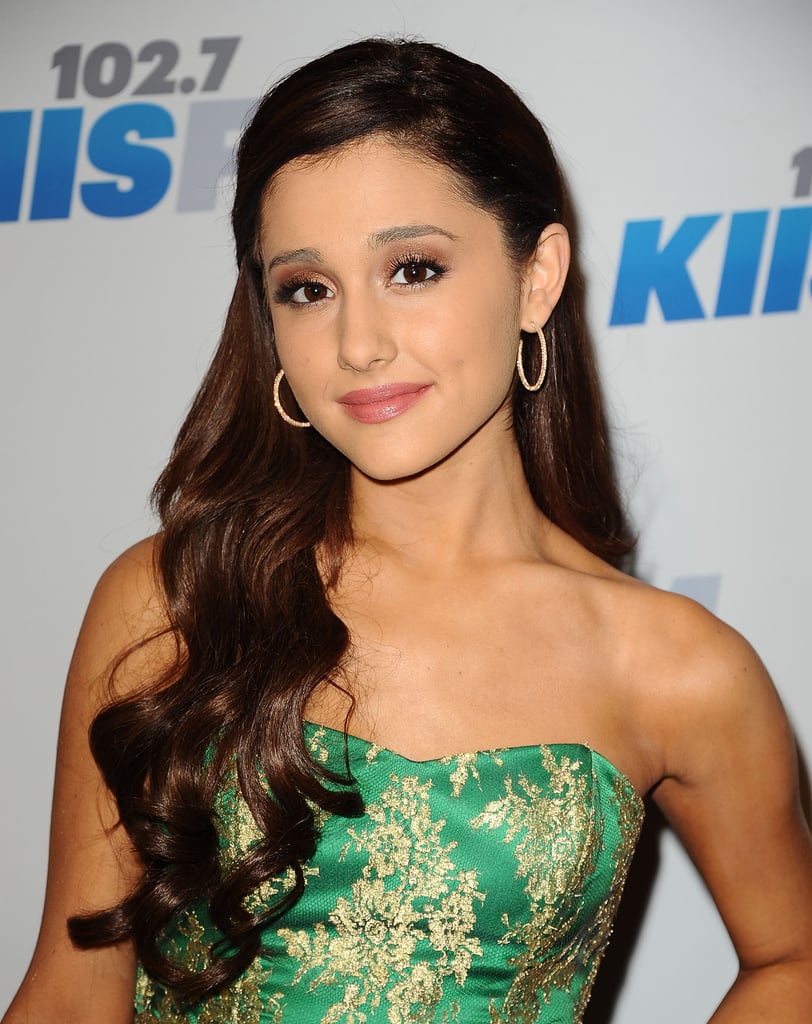 Ariana easily switched her maroon locks to a deep chocolate hue, which perfectly complemented her smoky bronze eye shadow.
Radio Disney Music Awards, 2013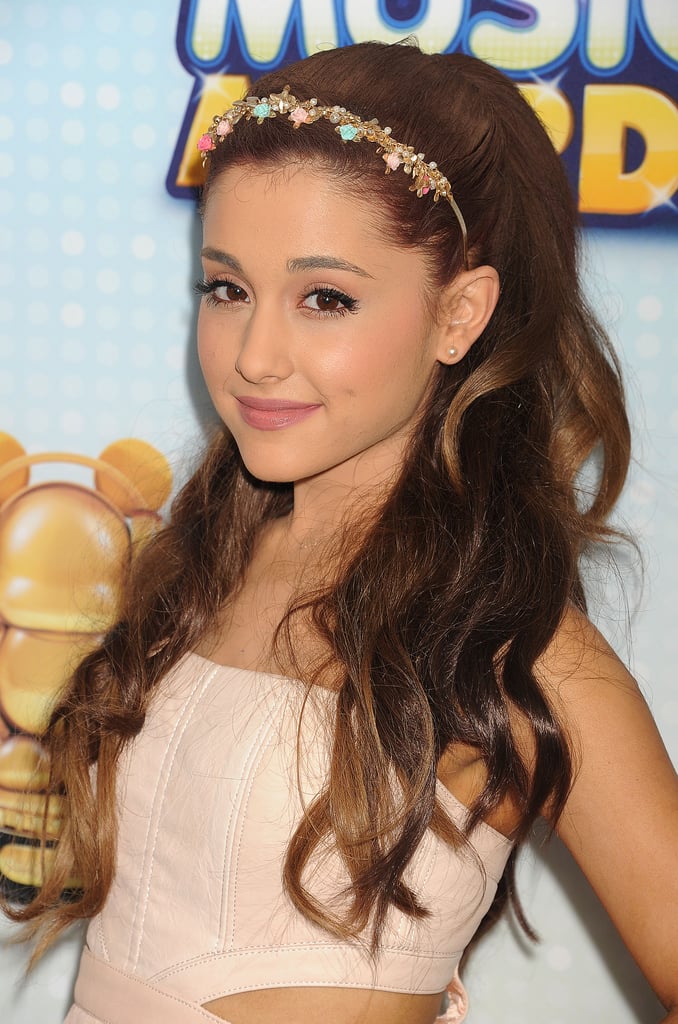 Ariana accented her beach waves with a flower-child headband, keeping the rest of her makeup soft with a subtle cat eye.
Billboard Music Awards, 2013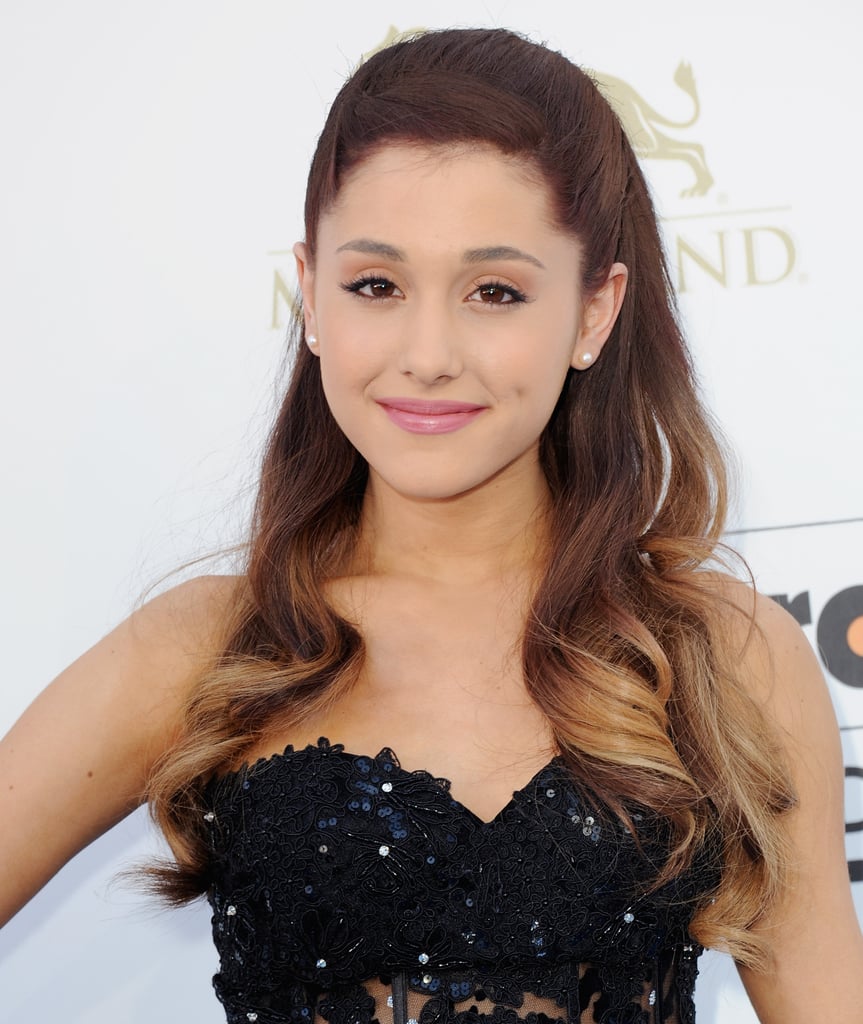 Along with a sweet pink lip, Ariana rocked the ombré trend with blond-tipped tresses.
Style Awards, 2013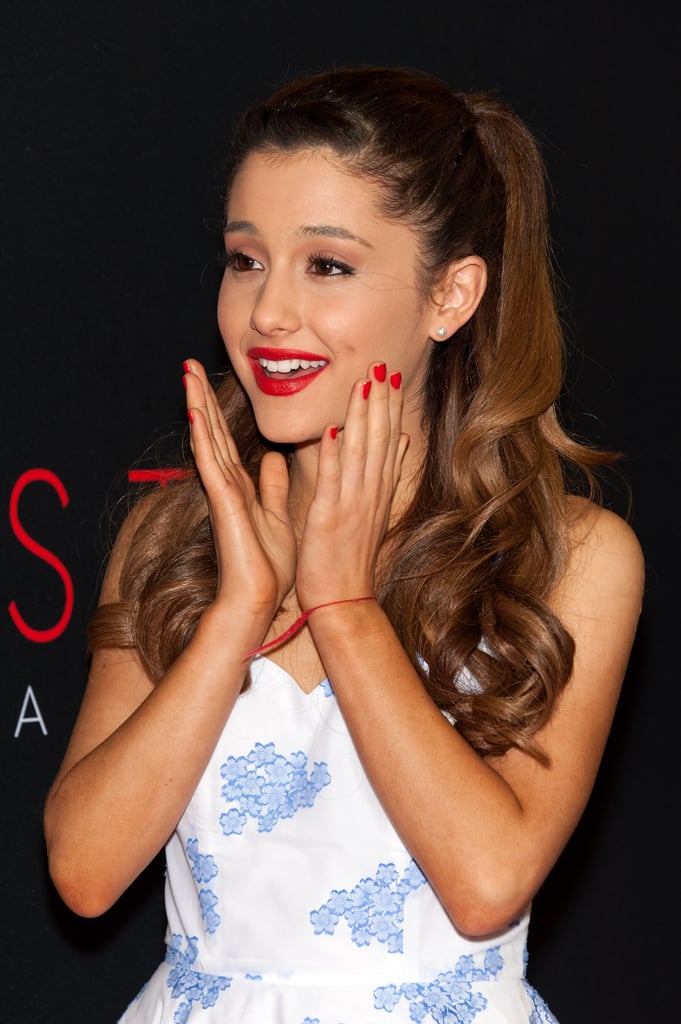 Ariana took some styling cues from Mad Men with matchy-matchy retro red lips and nails.
Nickelodeon's Kids' Choice Awards, 2014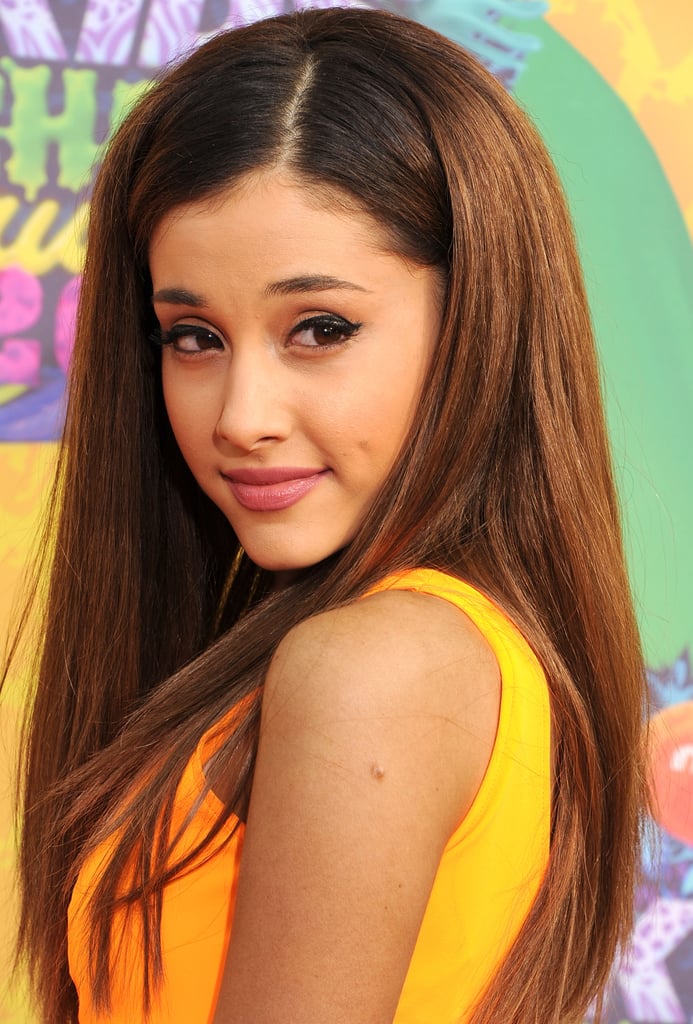 Falling flat was not a concern when Ariana straightened her hair as her mane has amazing volume — even when it's sleek.
KIIS FM's Wango Tango, 2014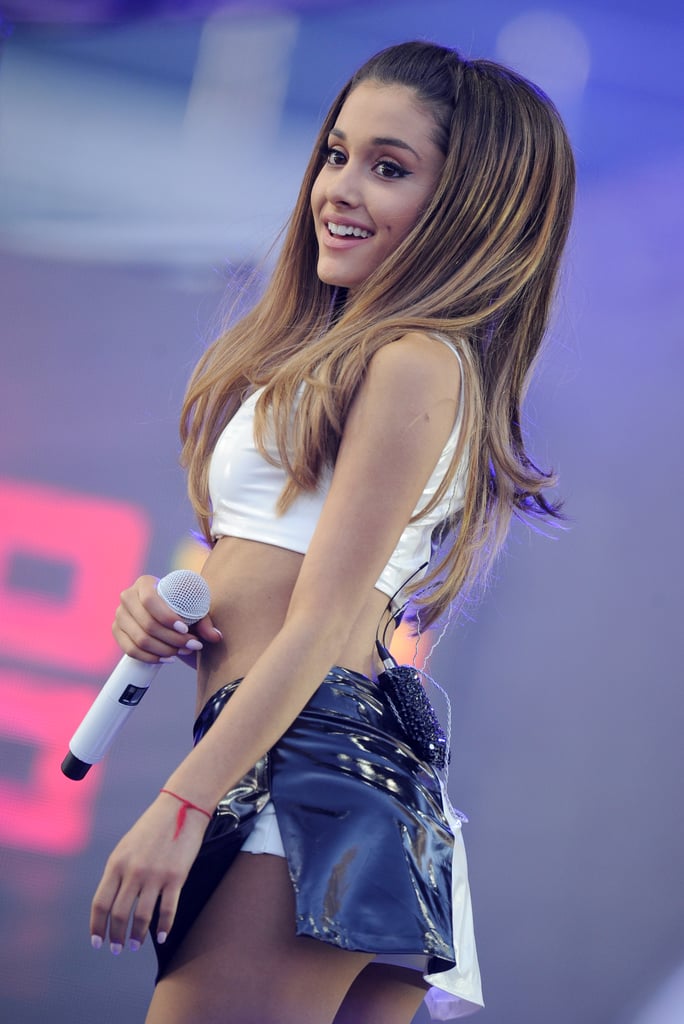 Again, we spied enviable volume on her now-blond hair. We also can't get enough of that mod-inspired makeup, especially the eye contour and matte pink lip.
iHeartRadio Ultimate Pool Party, 2014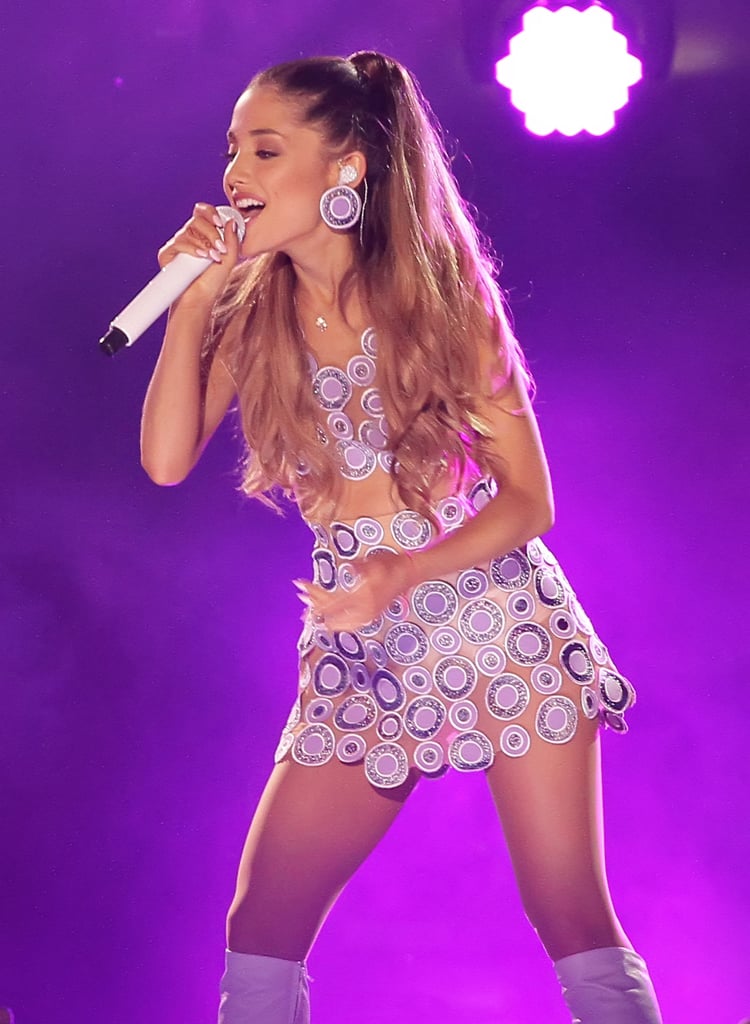 Long, oval-shaped nails and even blonder hair finished off this sophisticated beauty look: flawlessly sculpted cheekbones and a neutral smoky eye.
iHeart Radio Party, 2014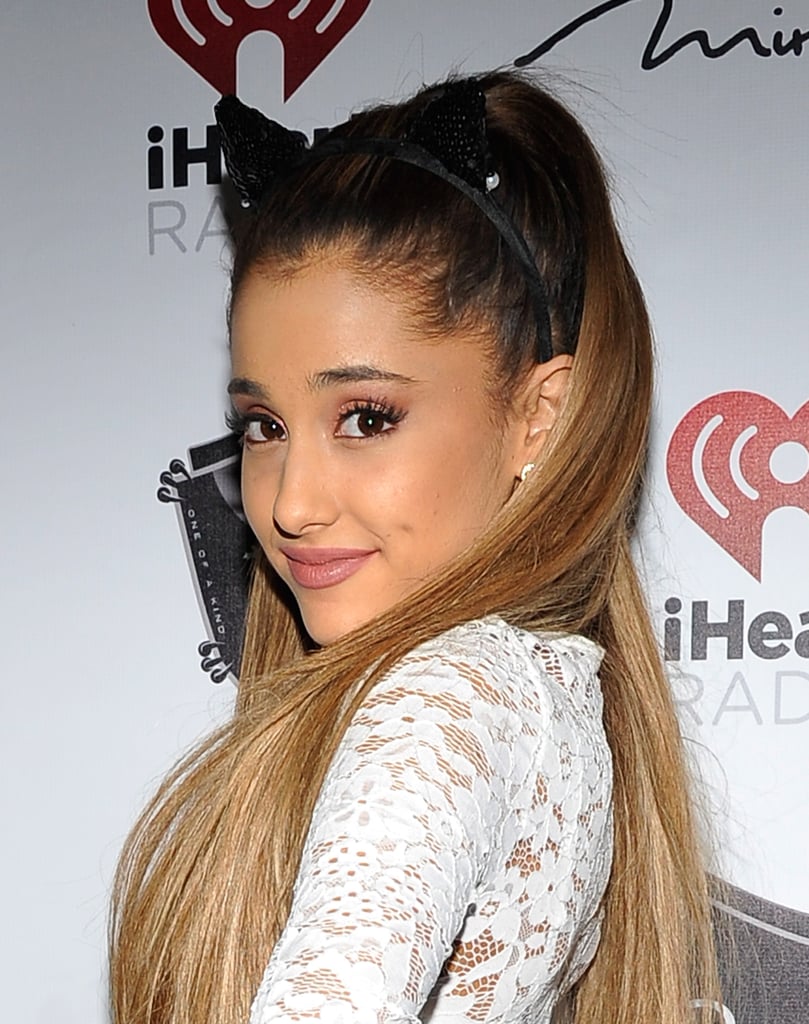 Ariana kept her makeup look simple, focusing on mauve lips and lush lashes. She topped off her superlong strands with a sequined cat-ear headband.
MTV Europe Music Awards, 2014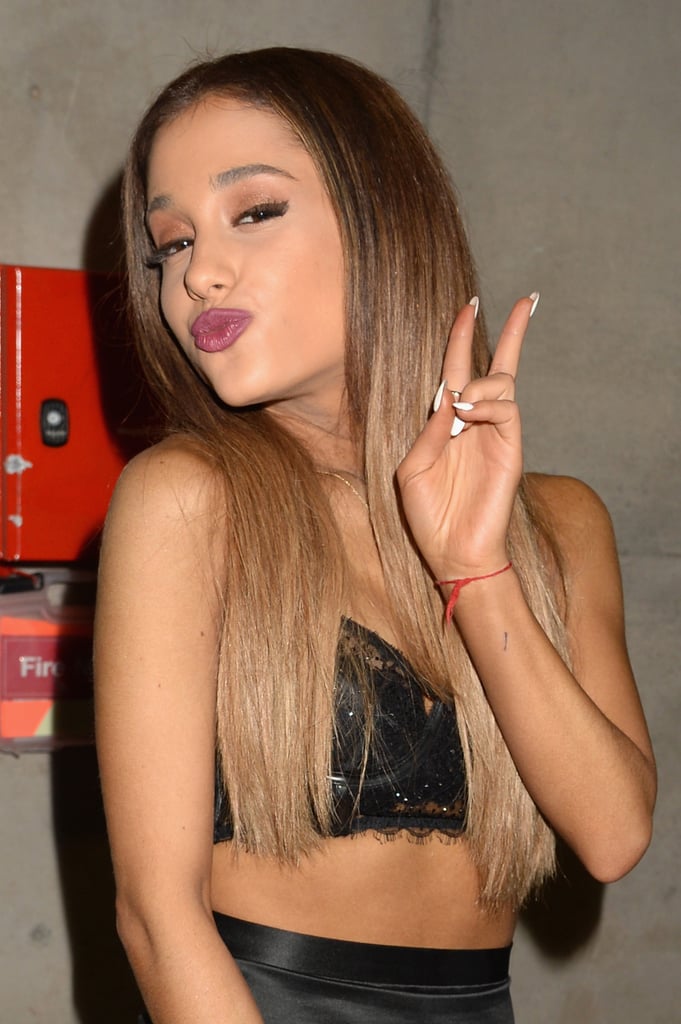 Ariana was spotted with her hair down (a rare moment!) backstage at the MTV Europe Music Awards as she puckered up and got coy for the camera.
American Music Awards, 2014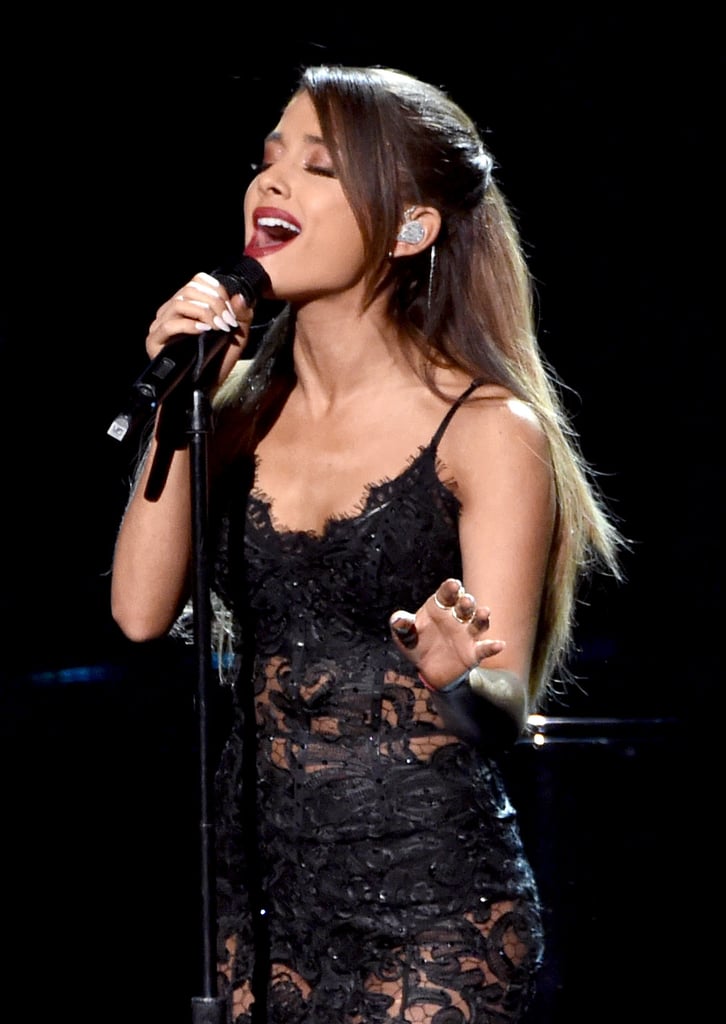 Ariana's bronze shadow, cabernet lip, and flowing ombré locks gave off a seriously sexy vibe.
Grammy Awards, 2015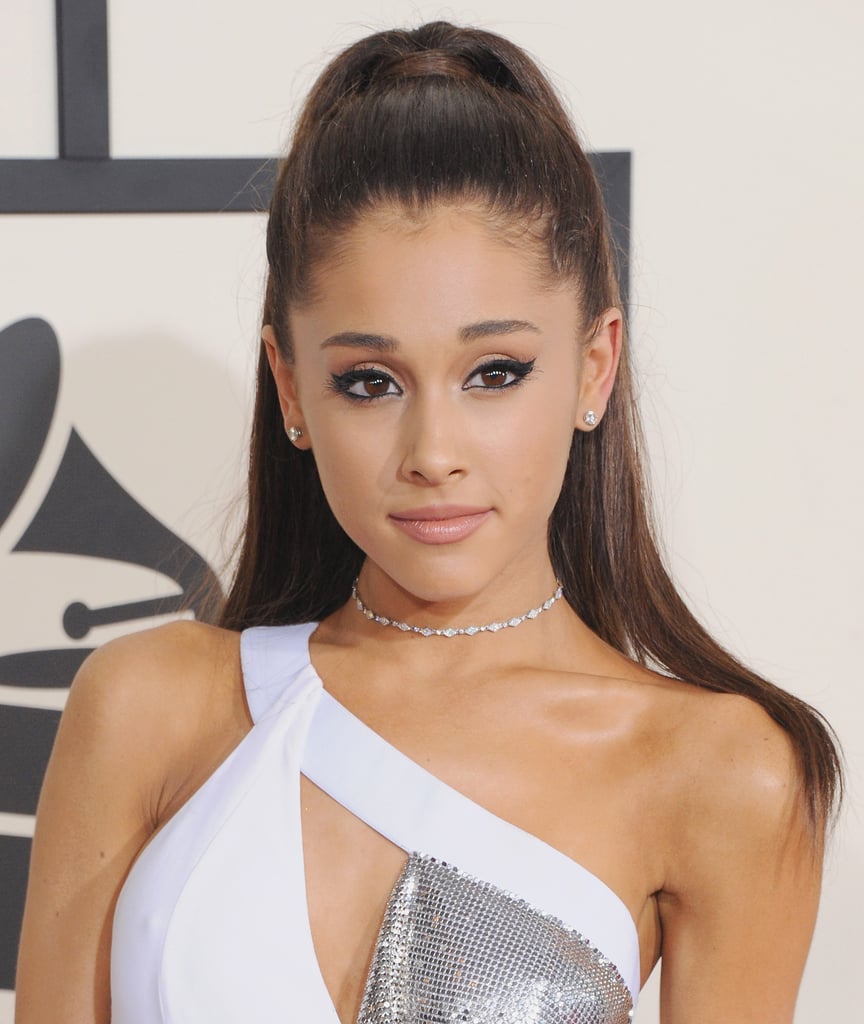 Ariana's beauty look was perfectly polished on the red carpet — her skin was matte and appeared airbrushed, and she sported thick, retro liner that accentuated her almond-shaped eyes.