Aries Beauty Products
What's Your Sign, Beautiful? Aries (March 21-April 20)
Like us on Facebook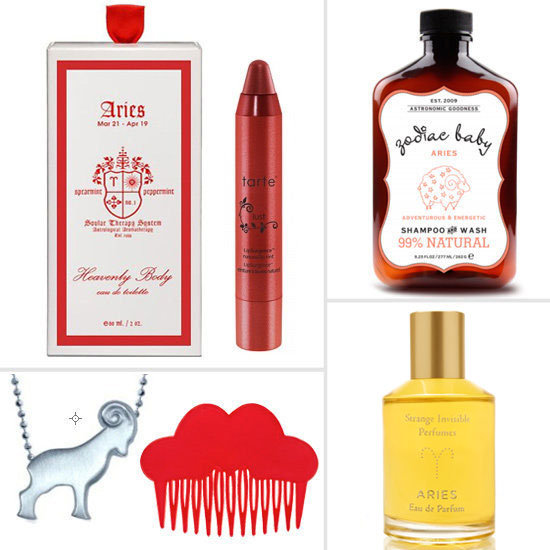 Much like their symbol, the ram, Arians possess an animal magnetism. The first sign of the zodiac, those born under its rule can be described as confident, bold, and energetic. At their worst, however, Aries folk are characterized by their bossy, self-centered, and blunt natures. These folks are born leaders and are known for their abilities to be both enthusiastic and ambitious. Famous Aries include Kristen Stewart, Victoria Beckham, Jessica Chastain, Celine Dion, Mariah Carey, Sarah Michelle Gellar, Norah Jones, Keira Knightley,

Sarah Jessica Parker

, Emma Watson, Reese Witherspoon, Diana Ross, and Kate Hudson.

To bring out your inner Aries beauty: Focus on accentuating your hair with volume and accessories. Think: the bigger the better. Red brings out your fiery personality, so give the crimson hue its time in the spotlight, wearing the shade on your cheeks, lips, or incorporated into your coiffure. There's nothing dull about an Arian, so don't be afraid to bring out the sequins or glitter either. To find out more about the Aries-themed products above, just keep reading.