Award season is slowly dwindling down for 2014, but that doesn't mean these celebrities are out of beauty inspiration. At the 2014 British Academy Film Awards, our red carpet favorites showed off enviable styles, which made us even more anxious for the upcoming Oscars. Lupita Nyong'o was there in her bright makeup palette, and Oprah Winfrey [1] debuted her best curls. Meanwhile, Angelina Jolie [2] sparked our hair color envy. Scroll though to see the best beauty shots from the red carpet in London.
Angelina Jolie
What will Angelina Jolie [3] wear to the Oscars? If her BAFTA beauty look is a preview, we can expect a subtle smoky eye and sideswept waves.
Lupita Nyong'o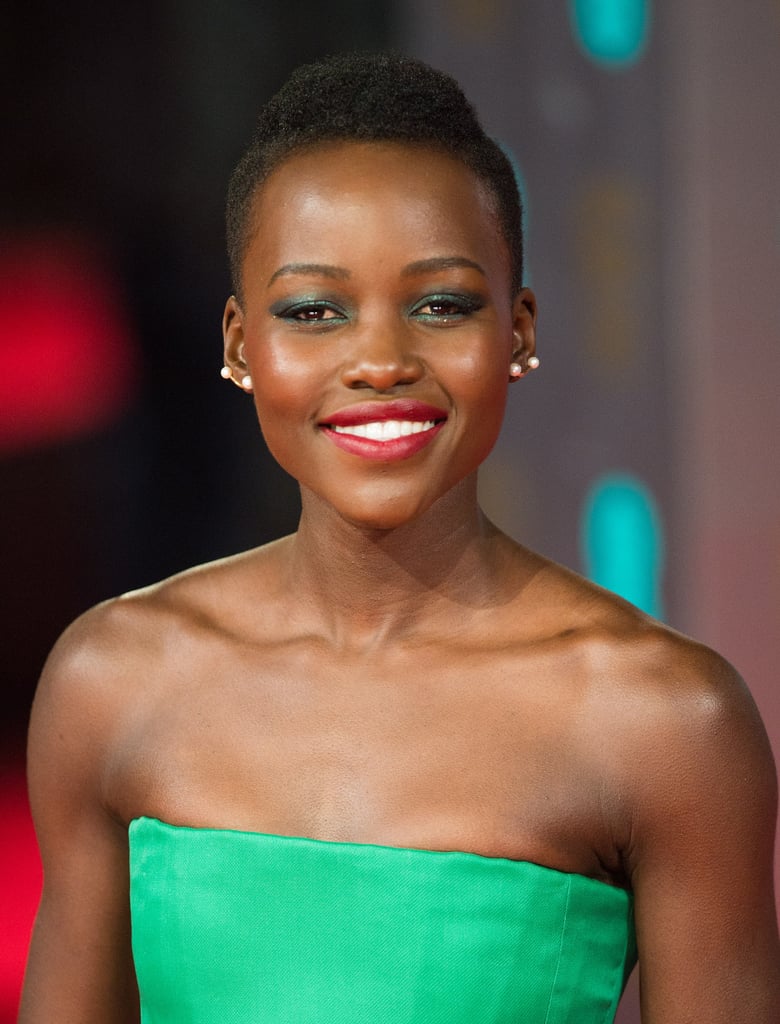 It was bright makeup colors for Lupita Nyong'o once again in London. She wore a blue-green smoky eye and pink lip combination with her hair freshly shaved on the sides.
Amy Adams
Amy Adams [4]'s favorite updo this award season was the bun. In this case, she wore her chignon slicked back and skewed to one side.
Naomie Harris
Naomie Harris went with a half-up hairstyle to show off her glistening emerald earrings. The actress brought attention to her plunging neckline with a touch of bronzer at her décolletage.
Cate Blanchett
Cate Blanchett [5]'s skin was the center of attention at her BAFTAs appearance. She seemed to be glowing from within, and her hair was pulled back into a simple chignon.
Oprah Winfrey
Oprah Winfrey [6] donned a wintry wine lip color to match her burgundy dress on the BAFTAs red carpet. Her curls were pulled back with a headband, creating volume around her face.
Maggie Gyllenhaal
With her short pixie cut, Maggie Gyllenhaal [7] took the opportunity to set off her embellished neckline with a bright red-orange lipstick and mega lashes.
Olga Kurylenko
Olga Kurylenko decided to go with a minimalist hair and makeup philosophy for the BAFTAs. Her middle-parted curls framed her face, which was practically makeup free.
Uma Thurman
The French roll is a red carpet classic, and Uma Thurman [8] looked stunning with her hair pulled back and her eye makeup slightly smoky.
Imogen Poots
Imogen Poots may be a newcomer to the acting community, but she proved to already be a beauty star, thanks to her cinnamon lip color and a loose updo.