Beautiful Skin Starts Here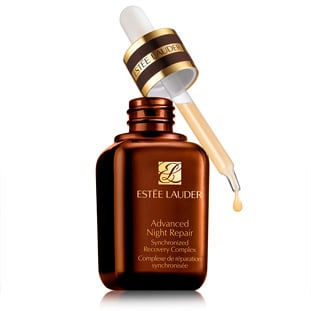 Let's face it: our skin takes a serious beating from the environment. Blame ultraviolet light, smoke, or pollution, but those years of tanning and urban dwelling take a toll. The result? Skin that looks old before its time. We're talking lines and wrinkles (GASP!).
Luckily, Estée Lauder has been on the case for 30 years. Their No. 1 serum, Advanced Night Repair, touts patented, never-been-duplicated technology that helps your skin fight back against all those environmental assaults. And since it's NEVER too soon to start taking care of that pretty face of yours, now's the time to get your hands on this serious serum.