Giorgio Armani has become an icon with his multiple fashion brands, and within each of his lines, there are plenty of stellar beauty moments from which to choose. In honor of Spring 2014 Milan Fashion Week, which kicks off in just a few days, see the top hair and makeup looks that have complemented this Italian designer's elegant runway ensembles.
Fall 2006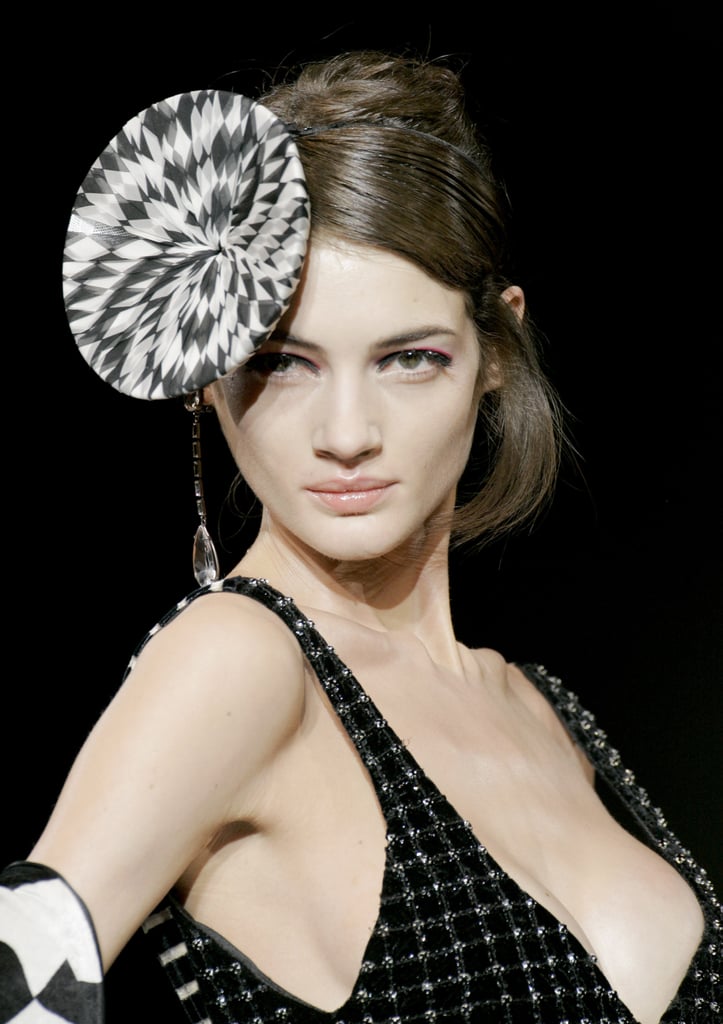 For Fall 2006, black and white ensembles were broken up with a pop of color on the lids.
Couture Spring 2007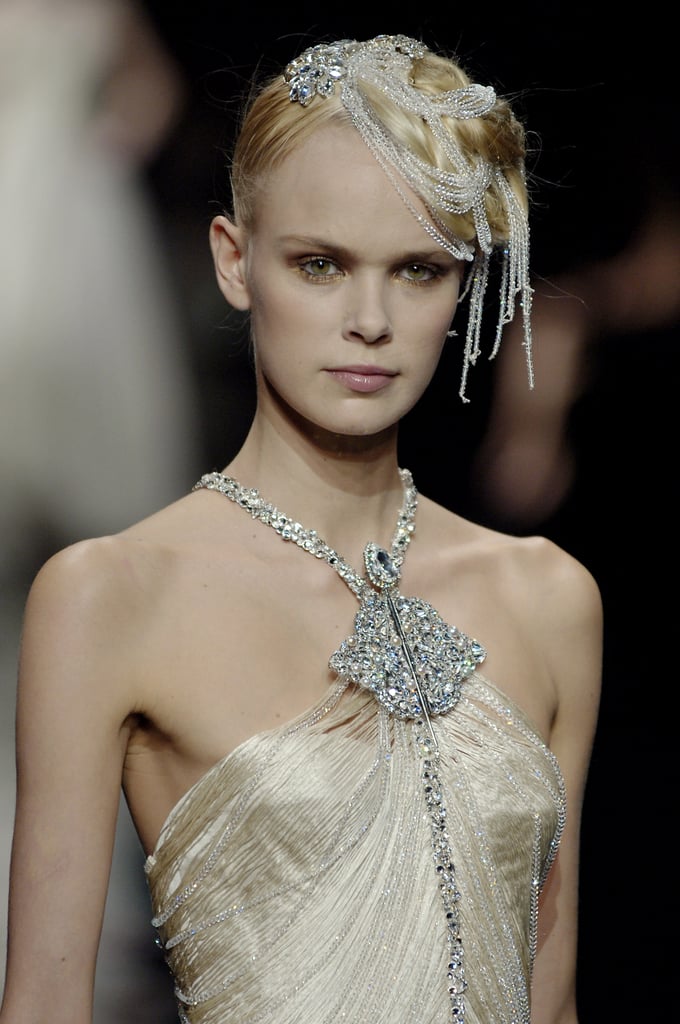 Models were dripping in crystals at the Spring 2007 show, where a gilded eye shadow finished off the jeweled runway look.
Couture Fall 2007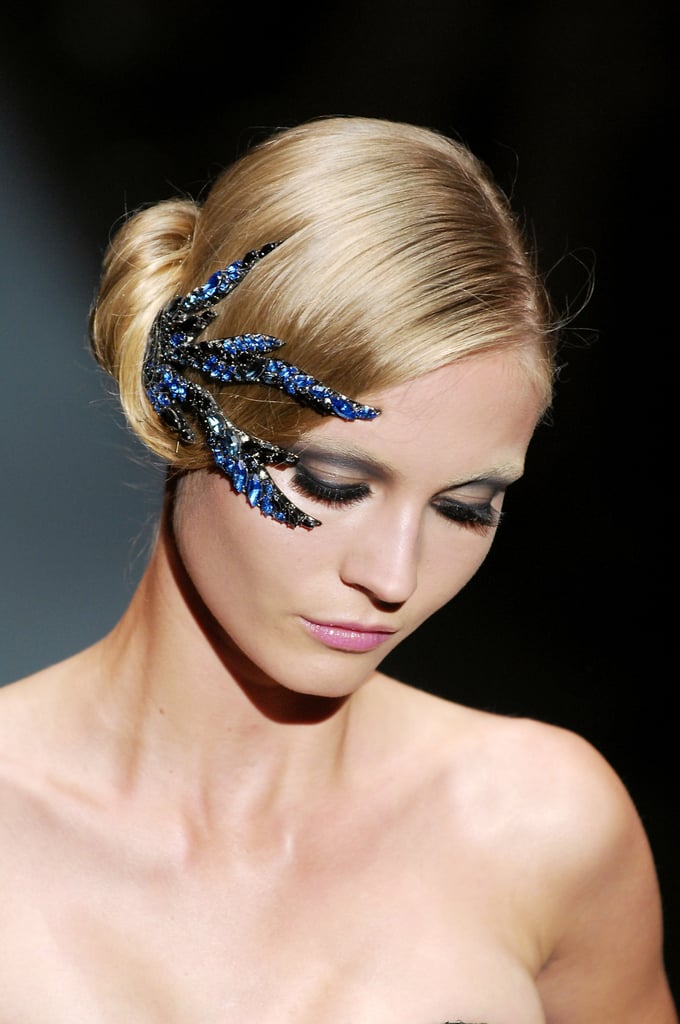 This twisted updo hairstyle nestled the sea-inspired barrette in perfect position. And the luscious lashes, pink lips, and sultry smoky eye completed this glamorous nighttime scene.
Fall 2008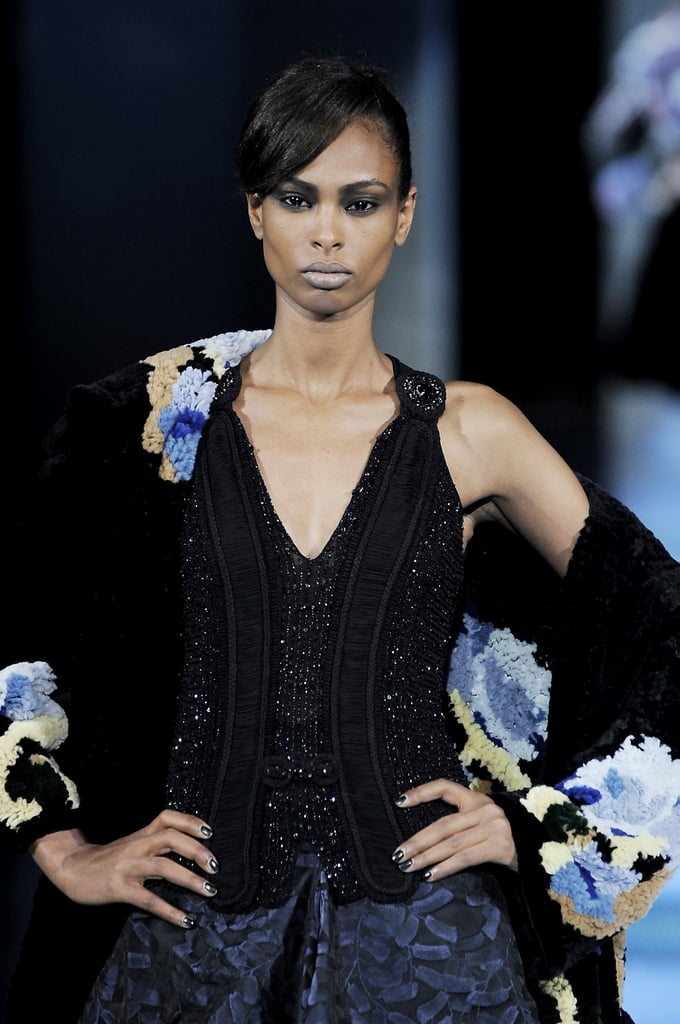 Greige lipstick was the neutral color of choice to complement a heavy smoky eye and side-swept strands.
Fall 2009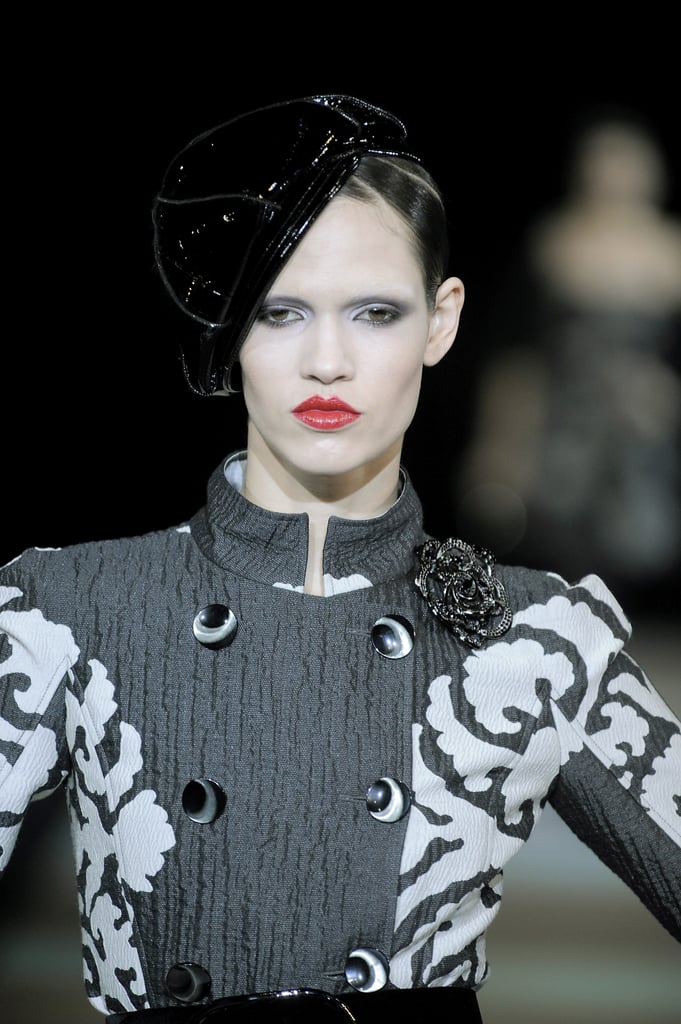 Models wore multiple exaggerated parts in their hair to create a tough style that complemented the military-esque designs. Red lipstick and leather caps only added to their fierce personas.
Fall 2010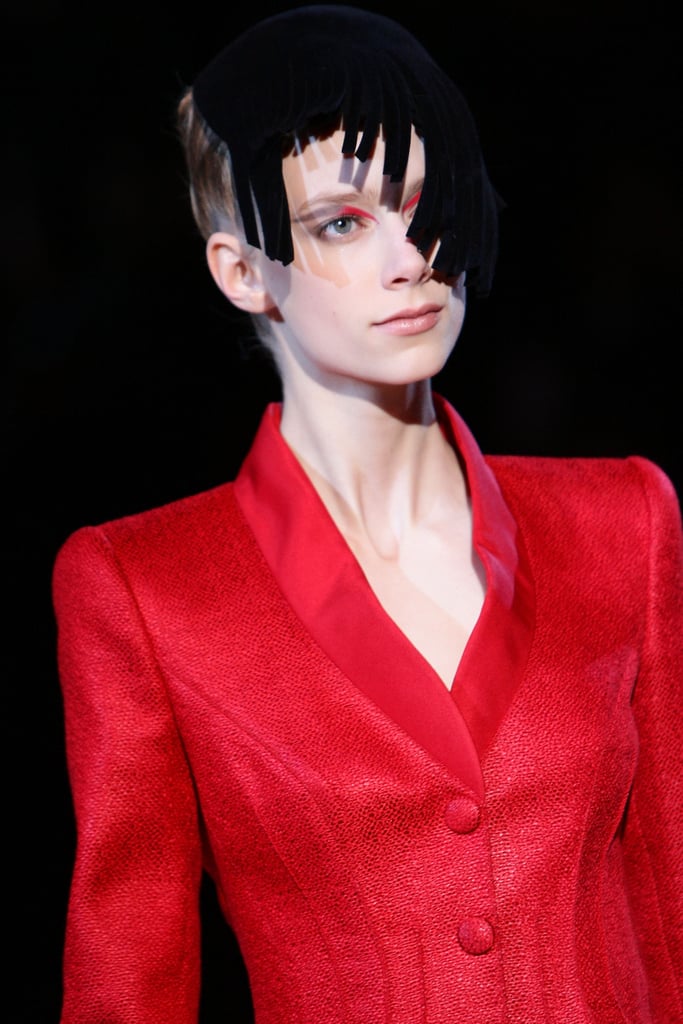 The Armani look for Fall 2010 was wicked. The headpieces might have obscured the models' faces, but the red eyeliner still shone bright.
Couture Fall 2010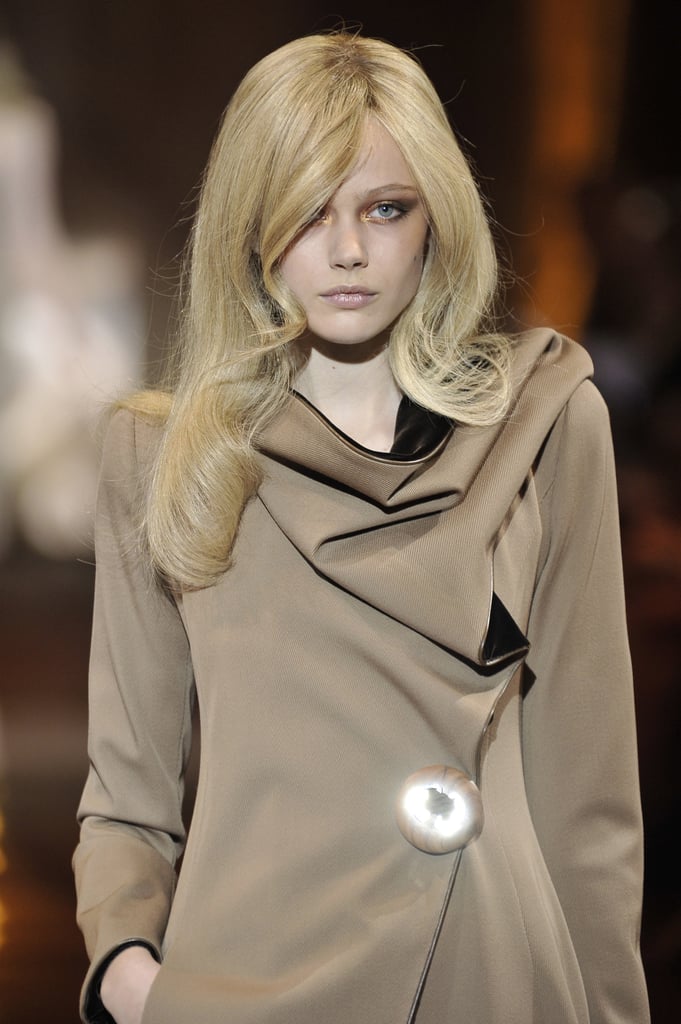 To create a consistant look down the catwalk, the hair team styled blond wigs for all, which further brought out the gold-toned makeup palette.
Spring 2011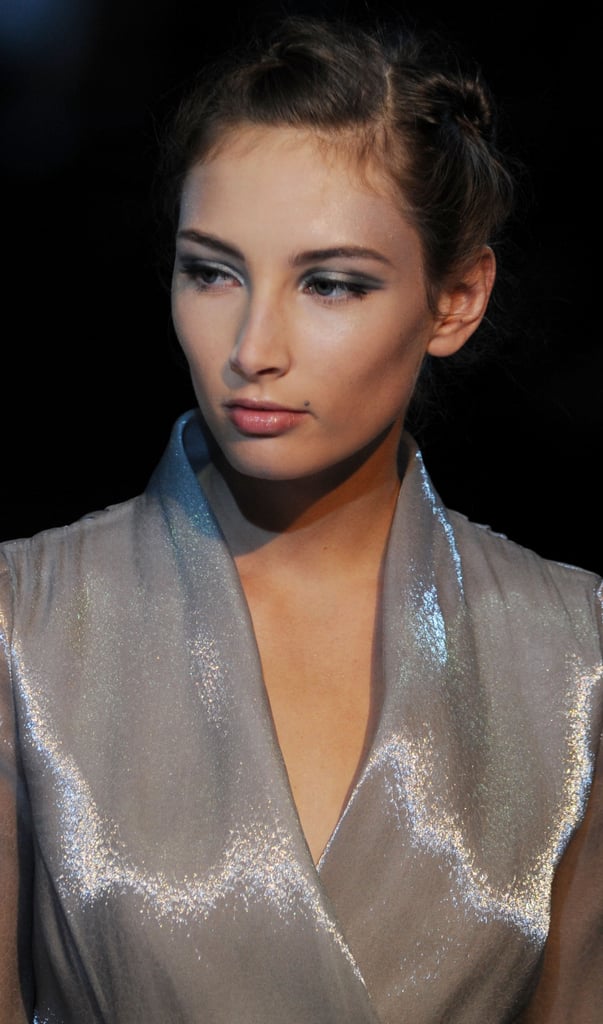 This twisted and knotted updo was simple yet chic next to a gunmetal gray smoky eye.
Couture Fall 2011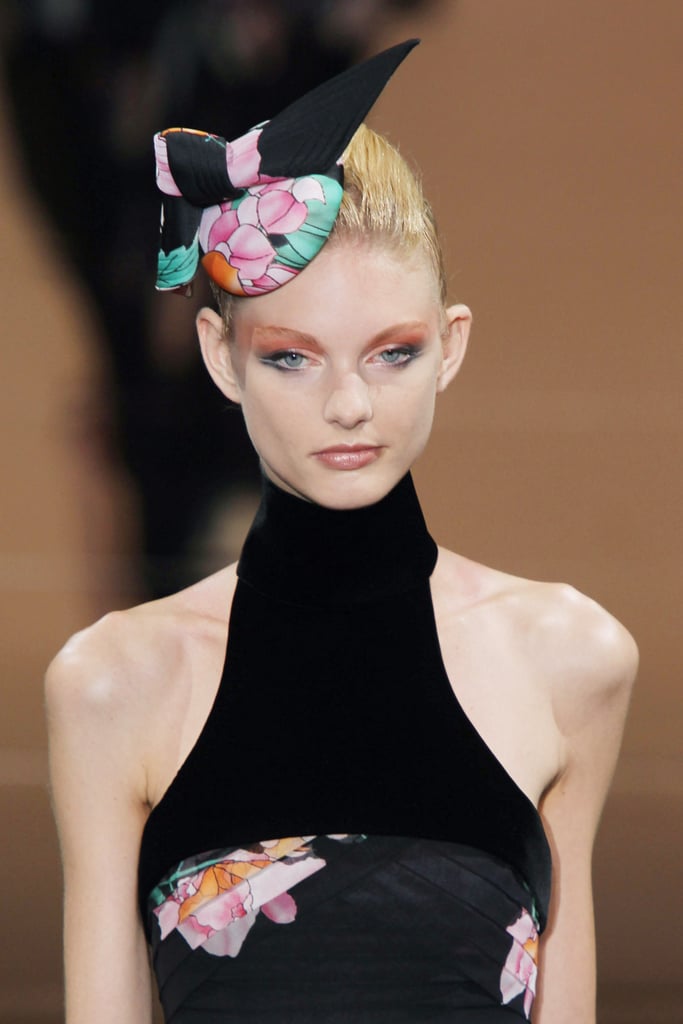 Makeup artists pulled color inspiration from Armani's bright fascinators for the eye makeup look; double-winged liner was topped with a bright hue like orange or pink.
Couture Spring 2012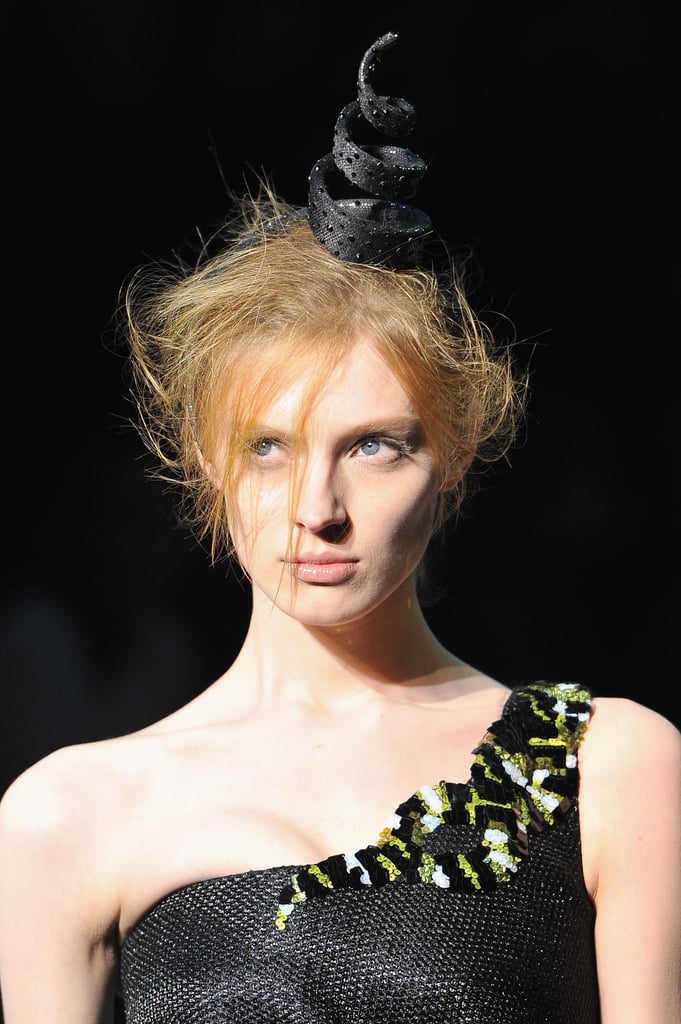 Purposefully mussed hair and barely there makeup were the ideal backdrop for the coiled fascinators on the Spring 2012 couture runway.
Couture Fall 2012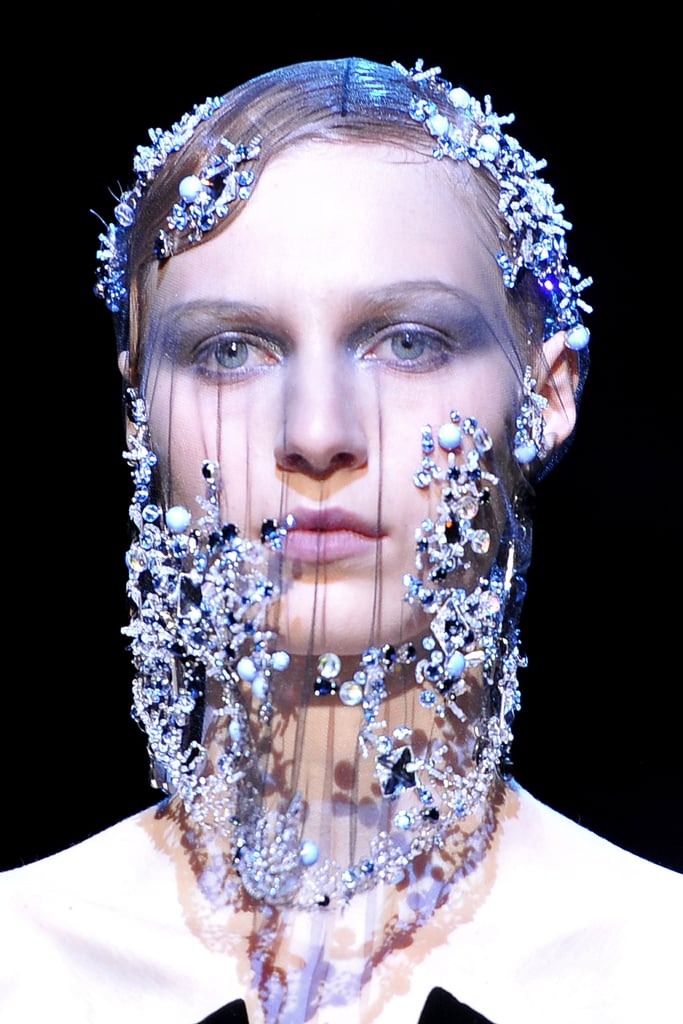 It seems veils were having a moment in Fall 2012. Underneath, hair was was pulled back into a chignon with bangs swept to the side.
Couture Fall 2012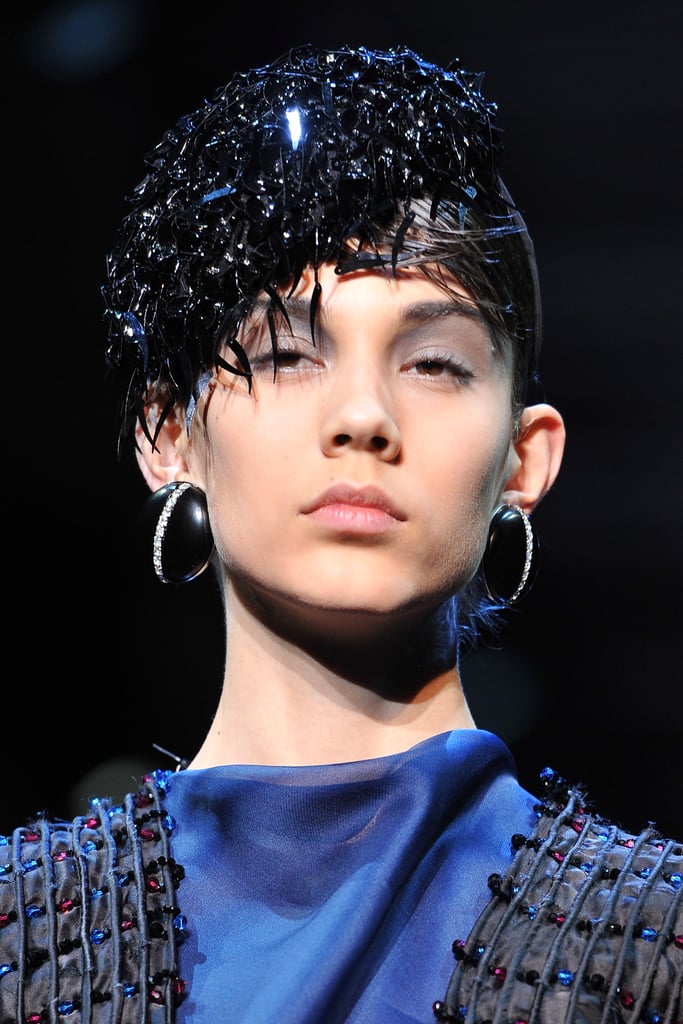 And the eyes were done in a gray haze from lash lines to brows.
Fall 2013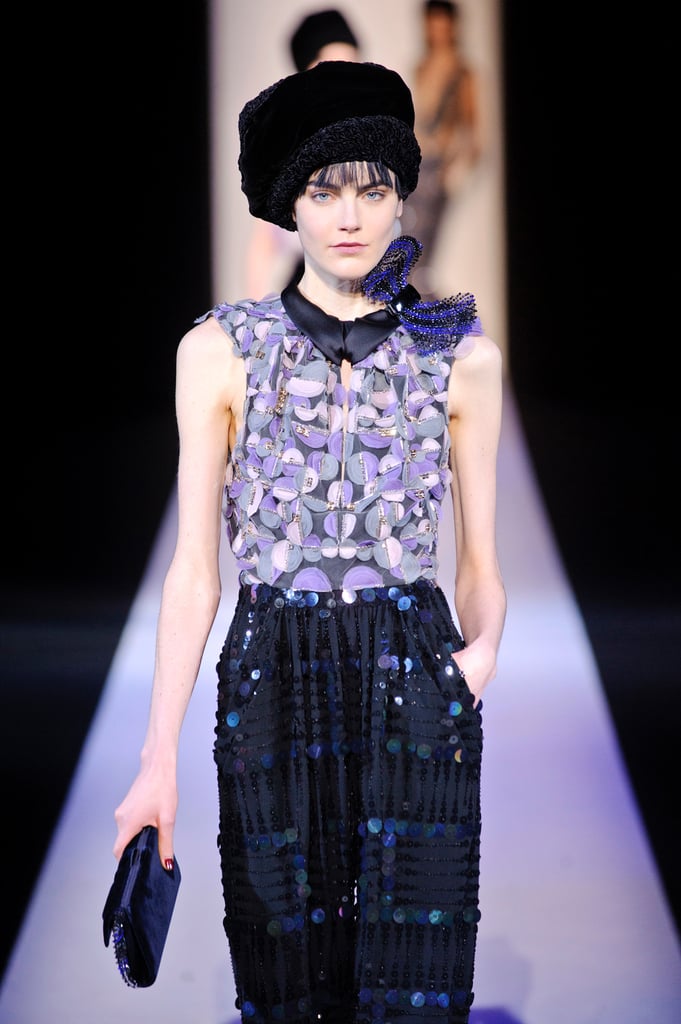 Dark bangs poked out from under dramatic, oversize black hats for Fall 2013.
Spring 2014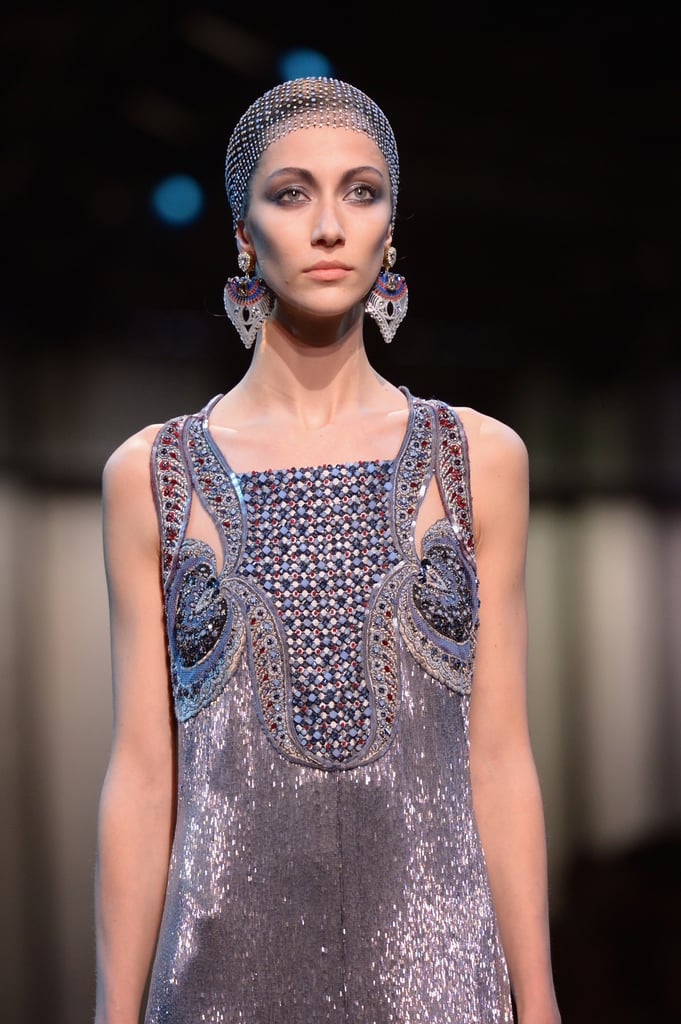 The look for Spring 2014 was vaguely '20s, and clearly gorgeous.
Fall 2014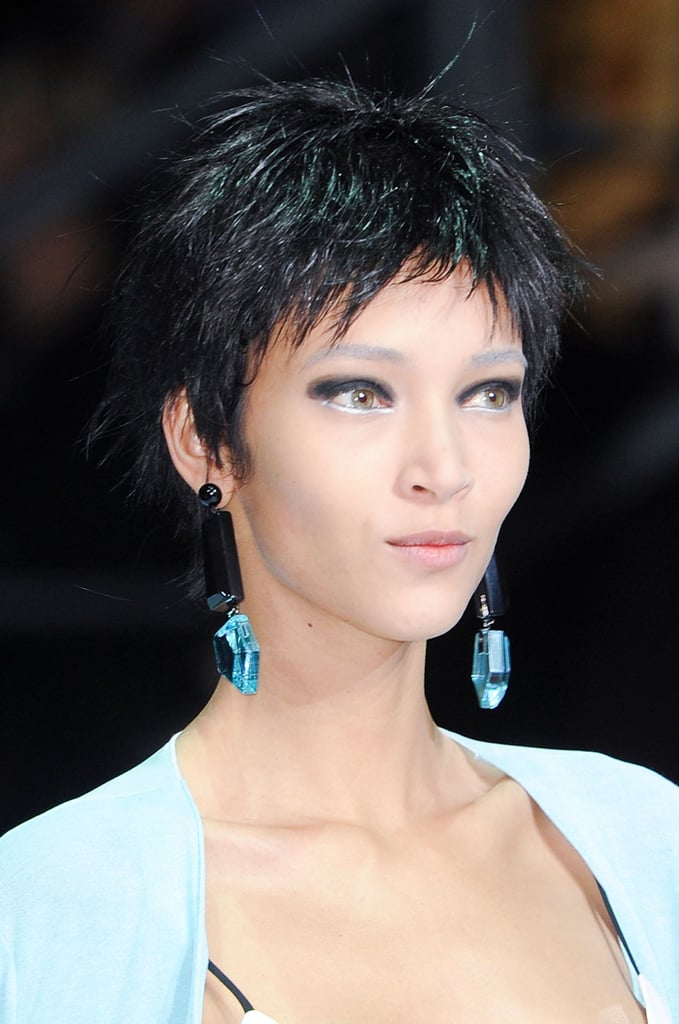 Jet-black hair and icy blue eyebrows gave off the frigid but fierce vibe at Armani's Fall 2014 show.