Can we all breathe a collective sigh of relief that Winter seems to finally be over? Spring is here, and we're ready to start brightening up our complexions, prepping our skin for festival finery, and adding vibrant makeup to our palettes. So click through to see what the POPSUGAR Beauty team is putting in its beauty basket this April.
Estée Lauder Bronze Goddess Pure Color Eye Shadow Palette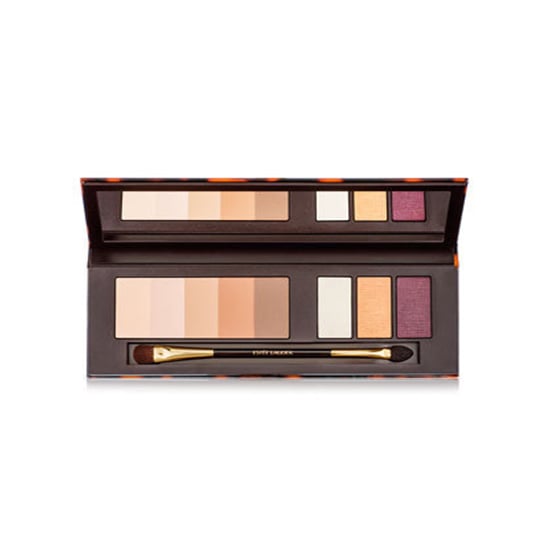 I'm a sucker for shimmery shadows in the gold and bronze family, and because my eyes are hazel, I love the way deep purples make the green pop. Getting Estée Lauder's Bronze Goddess delivery lit up my Monday morning, especially thanks to this gorgeous Pure Color palette [1] ($60). The matte shades are perfect for re-creating a "just been to the desert" look, while the shimmery blocks add dimension. Plus, the packaging includes a huge mirror and a convenient double-ended brush.
—Kirbie Johnson, beauty reporter
Lipstick Queen Jungle Queen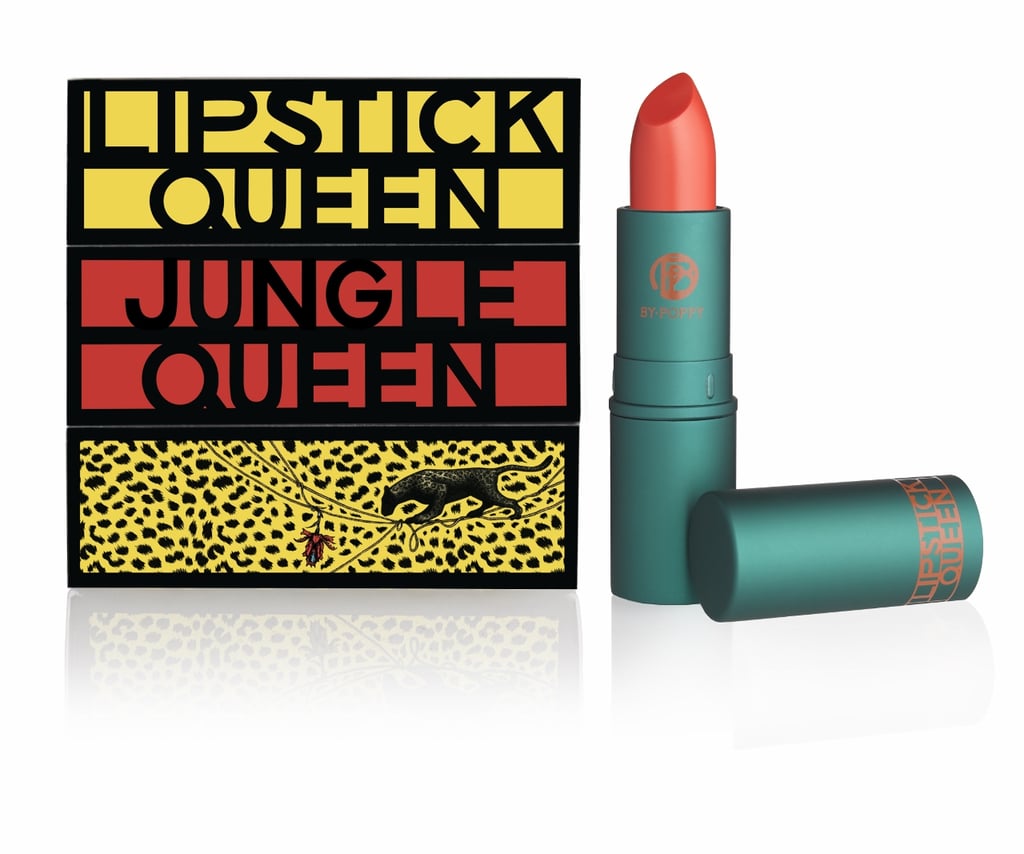 After seeing so many celebrities rock orange lipstick [2], I've been waiting until the weather was warm enough to try the color trend. Lipstick Queen's Jungle Queen [3] ($22) has just enough orange pop with a hint of coral. Plus it's not drying, thanks to antioxidant-rich vitamin E.
— Lauren Levinson, beauty editor
Sonya Dakar Detox Micro Scrub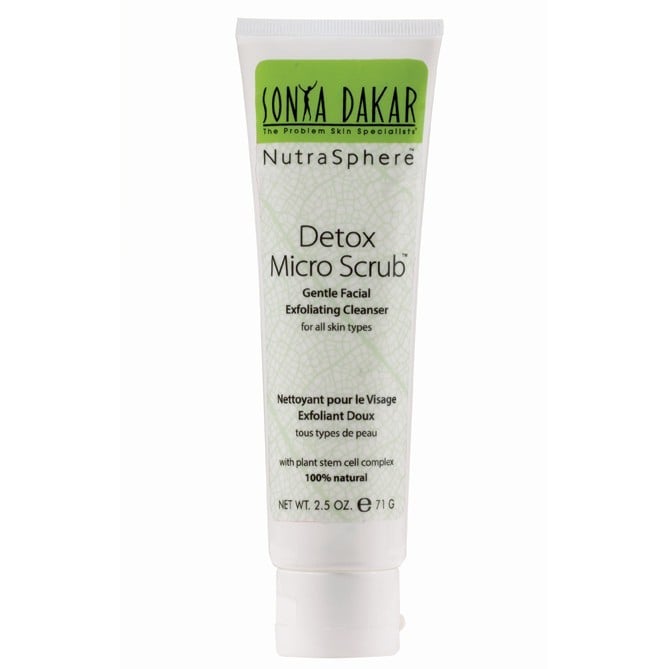 My skin definitely has the post-Winter blahs, so I'm working on sloughing off my dull outer layer with this Sonya Dakar Detox Micro Scrub [4] ($59). The gentle formula is great for my sensitive skin, and I love that it's all natural just in time for Earth Day.
— Melissa Liebling-Goldberg, fashion and beauty director
Algenist Algae Brightening Mask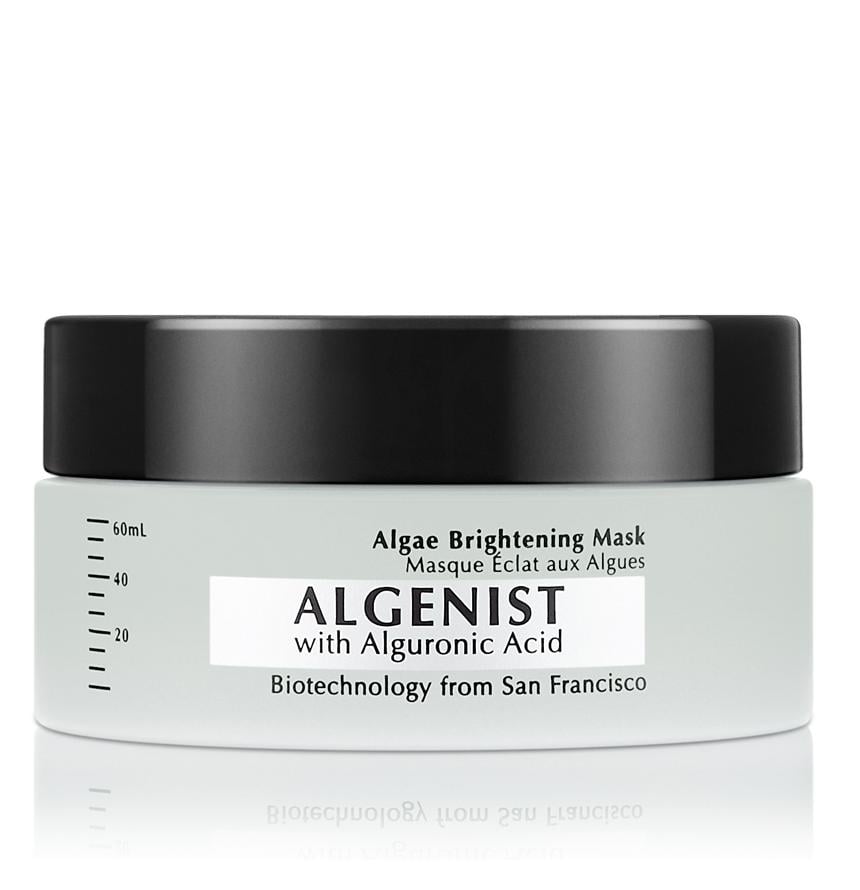 After a long time with cold weather, I want to reveal my best skin this month. The Algenist Algae Brightening Mask [5] ($59) is helping me reach that goal. The fruit acid, green clay, and algae work together to rejuvenate and exfoliate dry skin.
— Jessica Cruel, assistant editor
L'Occitane Immortelle Cream Mask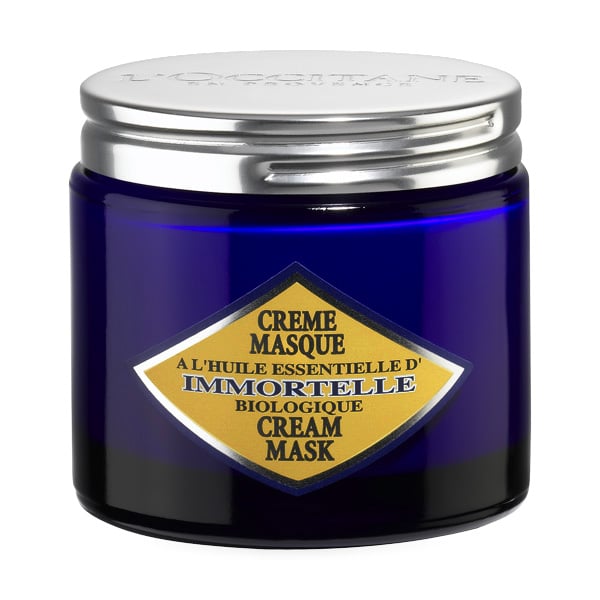 I've been a big fan of L'Occitane's Immortelle range for years, and Cream Mask [6] ($65) is the perfect treat to get your skin ready for Spring. It's a deep moisturiser that gives an amazing glow and is particularly great for a boost when traveling.
— Gemma Cartwright, UK editor
Ojon Cleansing Conditioner

For years, I've washed my hair only once a week. If I need a quick style change, I wash with conditioner. This no-poo method has been popular in the natural hair community for a while, but now you can find co-washes in the drugstore aisles. Ojon's Cleansing Conditioner [7] ($27) barely lathers and is formulated without drying sulfates, meaning your hair stays moisturized after washing.
— JC
Josie Maran Argan Daily Moisturizer SPF 47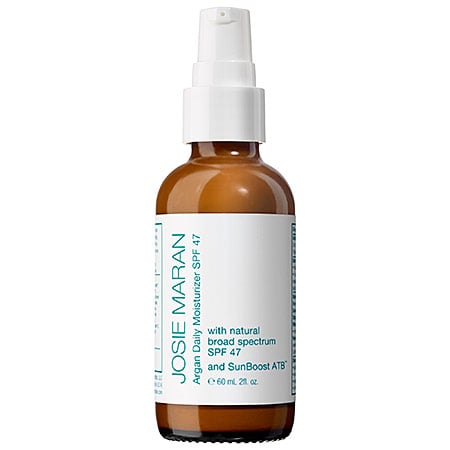 I look for a lightweight, nongreasy formula when it comes to my daily SPF, and luckily Josie Maran Argan Daily Moisturizer SPF 47 [8] ($32) was released just in time to be my savior this season. Like other Josie Maran products, it contains her signature hydrating argan oil as well as green tea and zinc oxide to provide an antioxidant-rich layer of sun protection.
— LL
Wei East Lip Sensation Daily Wear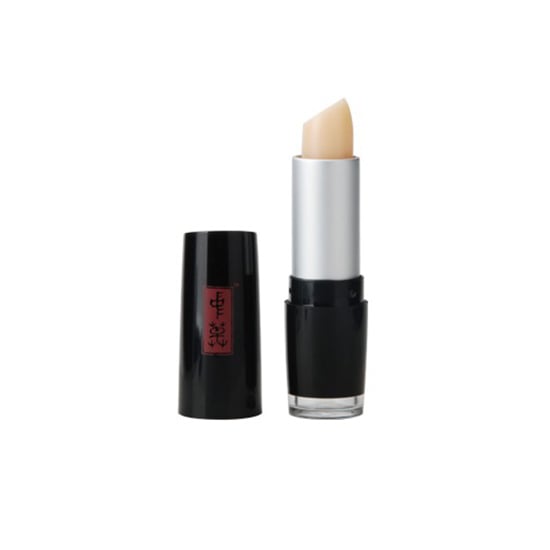 Some days, I don't want to fuss with what color I should wear on my lips. Just give me something that looks pretty and natural but brightens up my face, too. Wei East's Lip Sensation Daily Wear [9] ($12) is your daily magic trick! Apply it to your lips, and watch as the color develops to create your own personal lip shade. It goes on smooth and doesn't feather, so I don't need to give myself a double take before meetings or shoots. Plus, because of its balm-like qualities, it helps with dry lips.
— KJ
Leighton Denny Supermodel

With April comes the first in a long line of wedding [10] invitations, and for these formal events I like to keep my makeup choices quite classic. Leighton Denny Supermodel [11] ($19) is a dark nude polish that instantly makes my nails look longer and healthier, and it stays chip-free for days.
— GC
Sally Hershberger Major Body 3-in-1 Volumizing Spray

I love dry shampoo, regular hair spray, and volumizing products — so when I found out Sally Hershberger Major Body 3-in-1 Volumizing Spray [12] ($13) had all three, I was ready to make it a vanity staple. The best part: it contains one of my favorite ingredients — caffeine — to "wake up" strands. Coffee for your hair? Yes, please.
— LL
Maison Martin Margiela Replica in Lazy Sunday Morning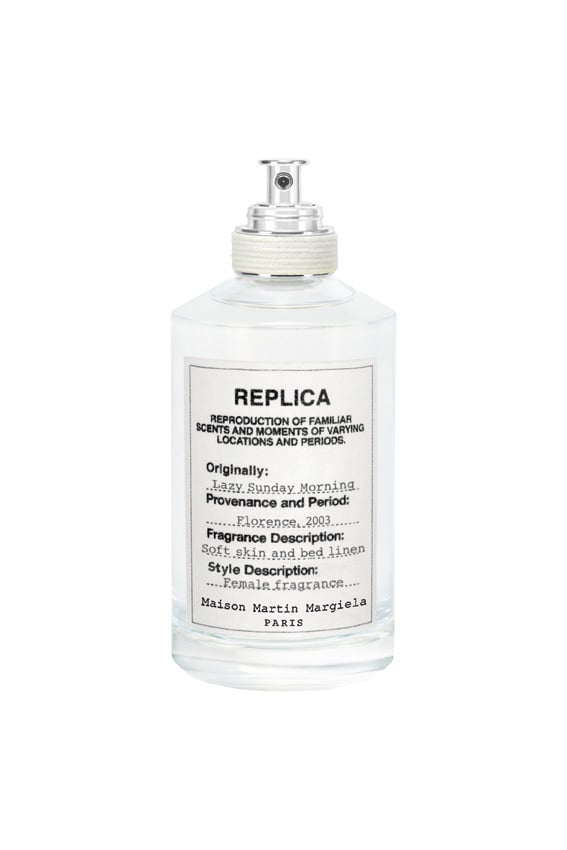 While my Brooklyn high rise doesn't really lend itself to drying my sheets in the sun, I can get that delicious warm smell now in this new Maison Martin Margiela Replica in Lazy Sunday Morning [13] ($125). And on the days that NYC gives London a run for rainiest city, this will keep me in a Spring state of mind.
— MLG
SkinOwl Eye+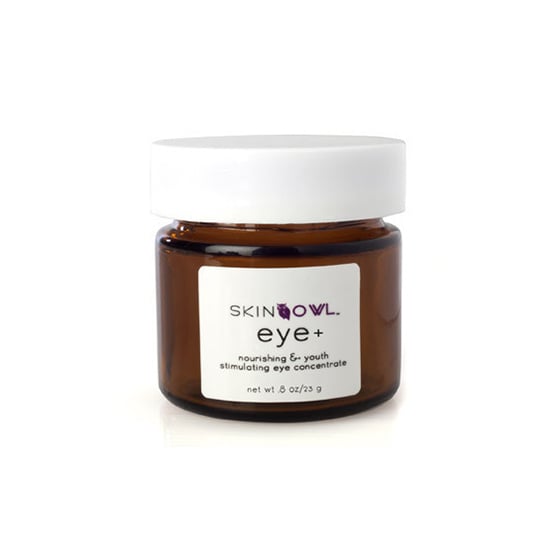 We're not lying when we say that one day, you wake up at the age of 27 and notice lines. Everywhere. Where exactly did those come from? Truth be told, I never fancied myself as an eye cream chick, mostly because I didn't feel they actually worked for me. Keyword being didn't. SkinOwl's Eye+ [14] ($46) is unlike any other eye cream you've put on your skin. For starters, it's not a cream or a serum. It has a gel-like consistency that reminded me a bit of Jell-O, but when applied to my delicate eye area, it melted into my skin. Hyaluronic acid is the superstar ingredient here, helping to firm and diminish creases by delivering moisture deep within the skin. I use it morning and night, even under makeup — it's lightweight consistency works great as a primer, too.
— KJ
Too Faced Pardon My French Set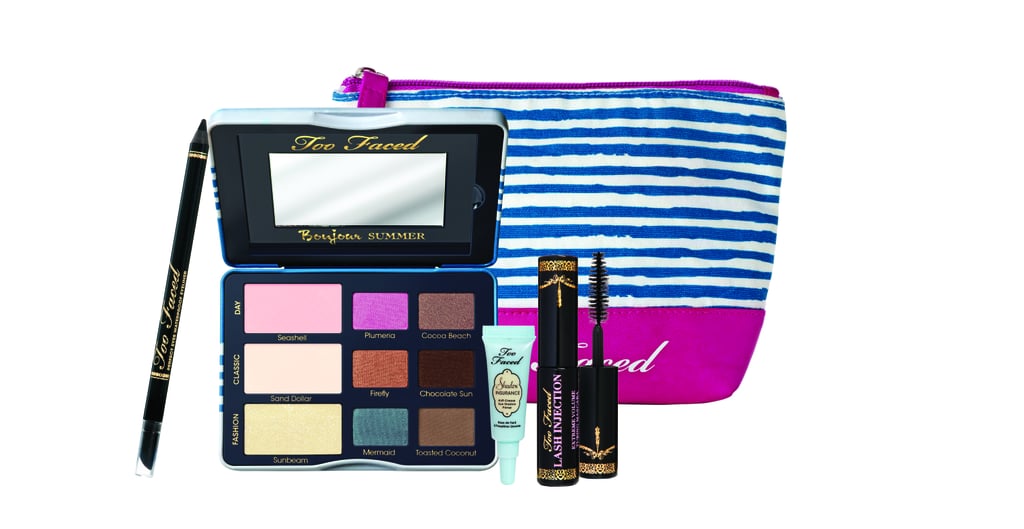 Now that I'm officially counting down to Memorial Day, I can't stop dreaming of Summer. Since I plan on going to Montauk, which is a surfer town in the Hamptons, this nautical-inspired palette seems like the perfect piece to pack. Too Faced's Pardon My French Set [15] ($49) is inspired by the French Riviera and contains a shadow primer, nine eye shadows that range from neutrals to bold colors, a waterproof black eyeliner, and a volumizing mascara. I may even have to use the striped bag as a casual clutch.
— LL
Nest Paradise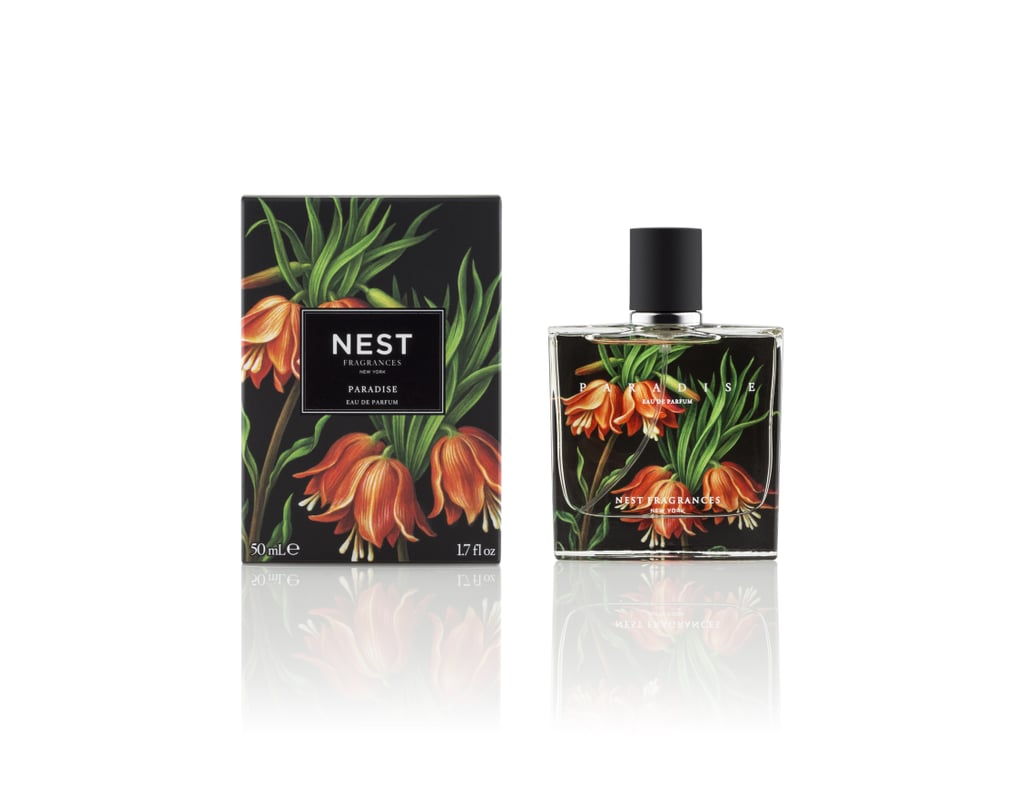 I love a good musky fragrance, so I usually gravitate toward the woodsy Fall scents and unisex colognes. Anything too fruity or floral is not for me. But Nest Paradise [16] ($25-$65) quickly changed my mind. This juice is a mix of blood orange and ginger with base notes of cedarwood. I might yet become a citrus convert!
— JC
Lush Golden Egg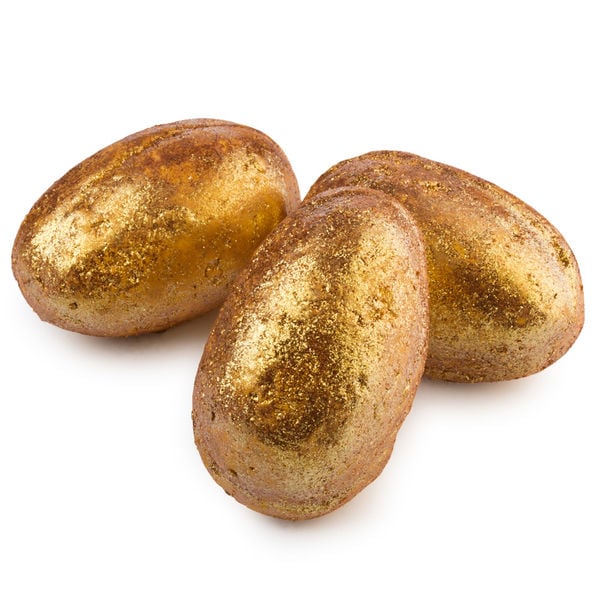 Lush always comes up with the goods in the run-up to Easter, and this year's Golden Egg [17] ($9) is no exception. It combines two of the brand's most popular products — the bath bomb and the bath melt — with a honey toffee scent for a truly indulgent (but calorie-free) Easter treat!
— GC
St. Tropez Tanning Essentials Oil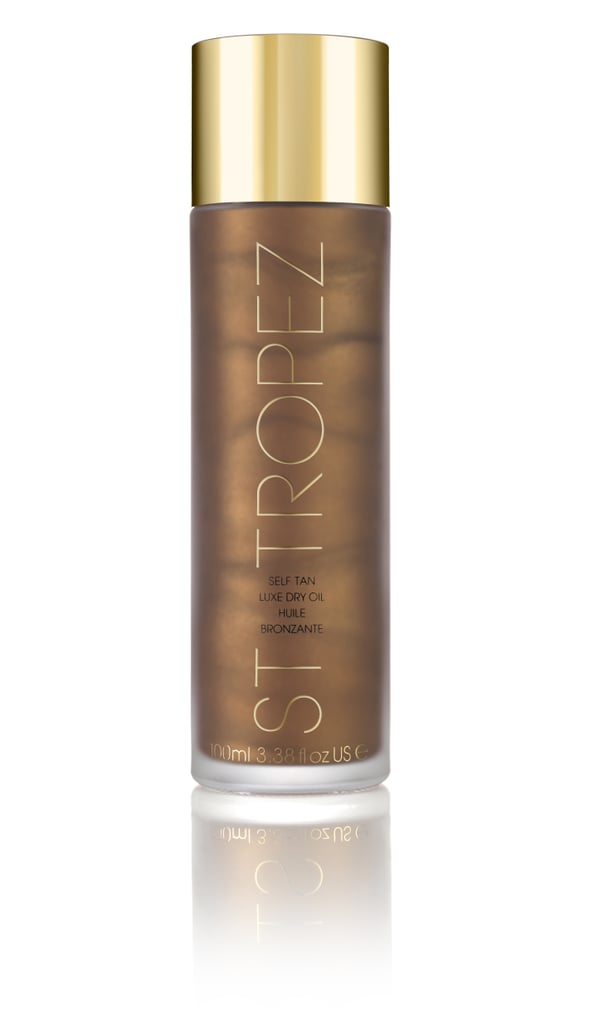 It's time to seriously consider shorts, and my legs just aren't prepared. Typically I stay away from the complicated mess that is self-tanner, but St. Tropez has tapped into my love of body oil with its new Tanning Essentials Oil [18] ($50). This product offers a light tint and shimmer without being too obvious. However, it really got my vote of confidence thanks to all-natural ingredients and a citrusy scent.
— JC
Shu Uemura Lightbulb Foundation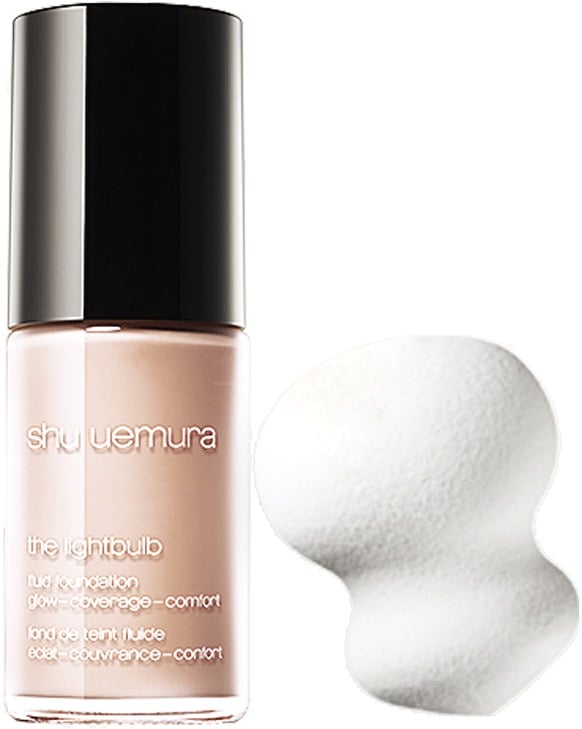 Whoever thought that the key to a glowing foundation was the right sponge? Thanks to Shu Uemura Lightbulb Foundation [19] ($55), now we know it is. Use the different sides of the sponge with the lightweight, hydrating foundation to control glow where you do — and do not — want it on your face.
— MLG
Fudge Urban Sea Salt Spray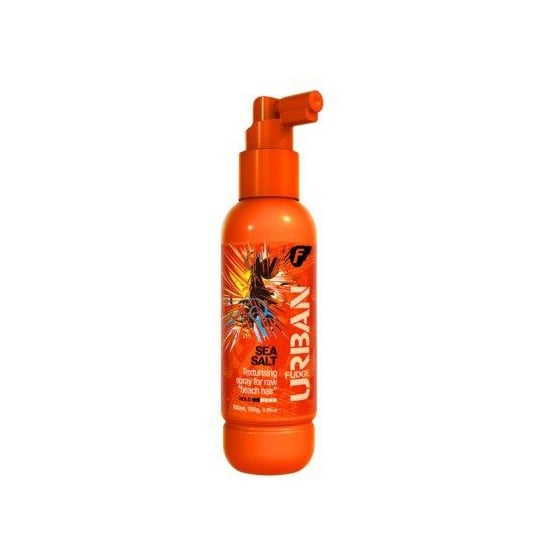 I'm always on the quest to find a sea salt spray that rivals John Frieda's Beach Waves. (Rest in peace!) The smell, the texture — everything about that spray reminded me of summertime. I've been a fan of Fudge products from afar, since I am a follower of their brand ambassador Lou Teasdale. (Yes, One Direction's hairstylist.) Their Urban Sea Salt Spray [20] ($11) is affordable and smells like you're sipping a fruity cocktail in the white sand while looking at a clear blue ocean. But mostly, it has a light hold, so unlike a lot of beach sprays that leave your hair heavy and too matte, it provides tousled waves, whether you're vacationing in Tulum, Mexico, or not.
— KJ
Lee Stafford Breaking Hair Treatment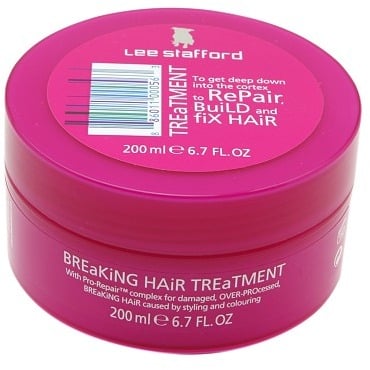 I've put my hair through a lot over the last 12 months, and it's beginning to show when I brush and see broken strands flying into the air! I've had to revamp my whole hair care routine, and Lee Stafford's Breaking Hair Treatment [21] ($15) is my solution. This thick, rich, deep conditioner helps repair the hair as I grow out the damage.
— GC
James Read Sleep Mask Tan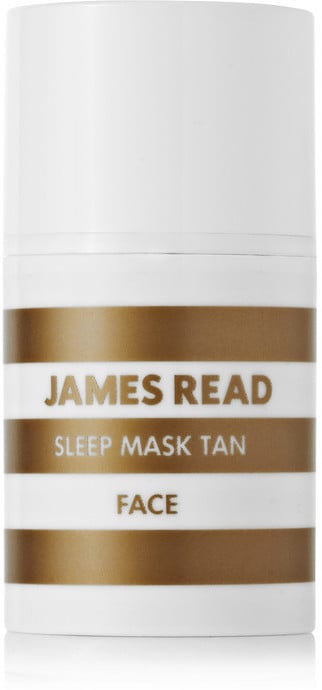 Imagine putting on your nighttime moisturizer and just waking up with a slight tan. That's the promise of the no-crease, no-streak James Read Sleep Mask Tan [22] ($43), that's already a cult favorite among It girls in its native England.
— MLG
Pixi Beauty Natural Brow Duo
I like to keep it low maintenance when it comes to makeup, especially since I'm spending a lot of time in the gym this month. This Pixi Beauty Natural Brow Duo [23] ($16) is the best multipurpose product. I use the off-black pencil to fill in brows, but it also serves as eyeliner when I'm in a pinch. Plus, the gel can double up as mascara, too.
— JC
Bakel Thio-C Revitalizing Glowing Face Serum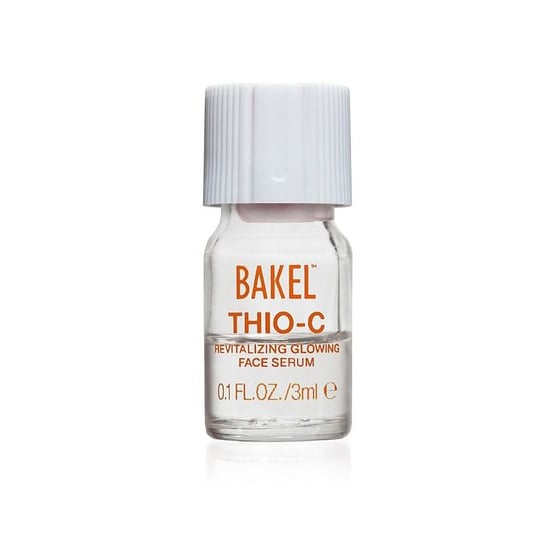 With a name that includes "revitalizing" and "glowing," what's not to love about Bakel's Thio-C Serum [24] ($195)? On the quest for clear, spot-free skin, this treatment makes that mission fun! Pop the cap to release the active ingredient (pure vitamin C powder ) and shake. Then apply all over your skin with the applicator, and watch as your skin transforms into its brightest, clearest self. Each package comes with 12 vials, which individually last three days.
— KJ
Remington Ultimate Stylist Big and Bouncy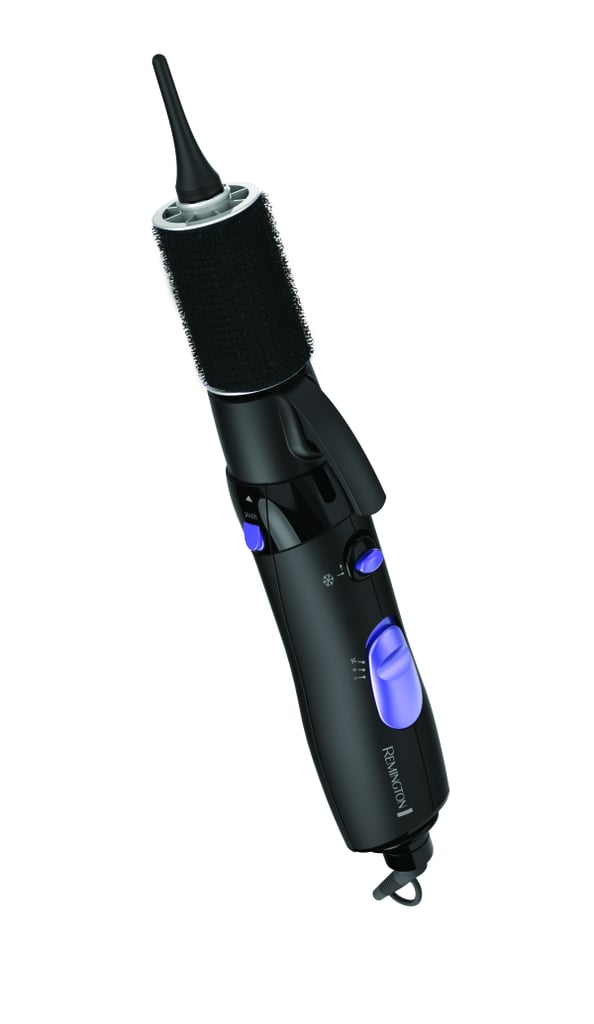 The latest hot-tool innovation, Remington Ultimate Stylist Big and Bouncy [25] ($28), combines a curling iron with rollers. I love it since it allows me to be hands-free (and do my makeup!) while the curlers set, and the wand makes it easier to place the rollers in my hair. Plus, there are different-size rollers to get any type of curls you want — or mix them for a beachy look.
— LL
Nip + Fab Circulation Fix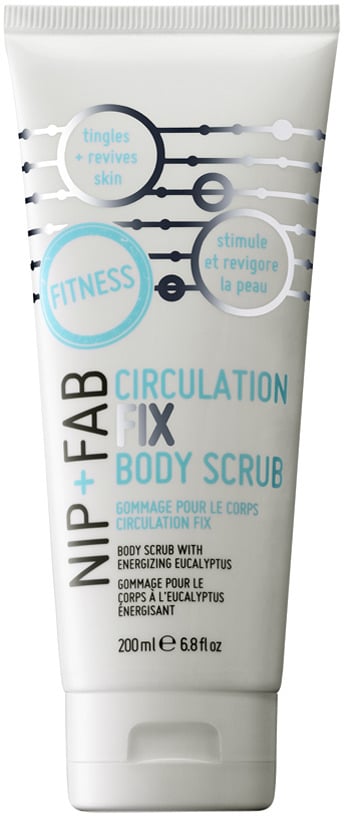 In April, I start thinking about ditching the tights and long-sleeved tops and showing a bit more skin, so I'm giving my body a head start with regular scrubs using Nip + Fab Circulation Fix [26] ($19). This one has menthol to invigorate and glycolic acid to exfoliate. It really wakes up your skin after a long Winter!
— GC
Serge Normant Meta Blonde Reviving Shampoo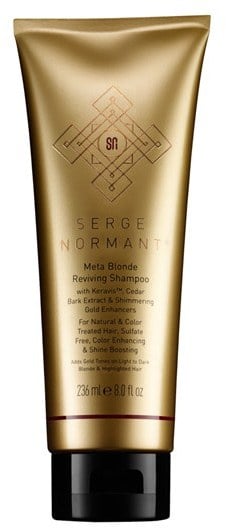 I'm one of those girls who washes her hair as infrequently as possible, but thanks to Serge Normant Meta Blonde Reviving Shampoo [27] ($26), I'm tempted to lather up a little more often. The luxe formula with that deliciously spicy signature scent literally looks like I am washing my hair with liquid gold, and the results are just as impressive.
— MLG