Thanks to the polar vortex, it's not quite Spring yet for many of us. But that doesn't mean that a brighter palette (and skin) along with a slew of fabulous new skin care and hair care innovations aren't on our horizons. See all the items we need to have right now — and trust us, you need them too.
Ahava Dead Sea Osometer Concentrate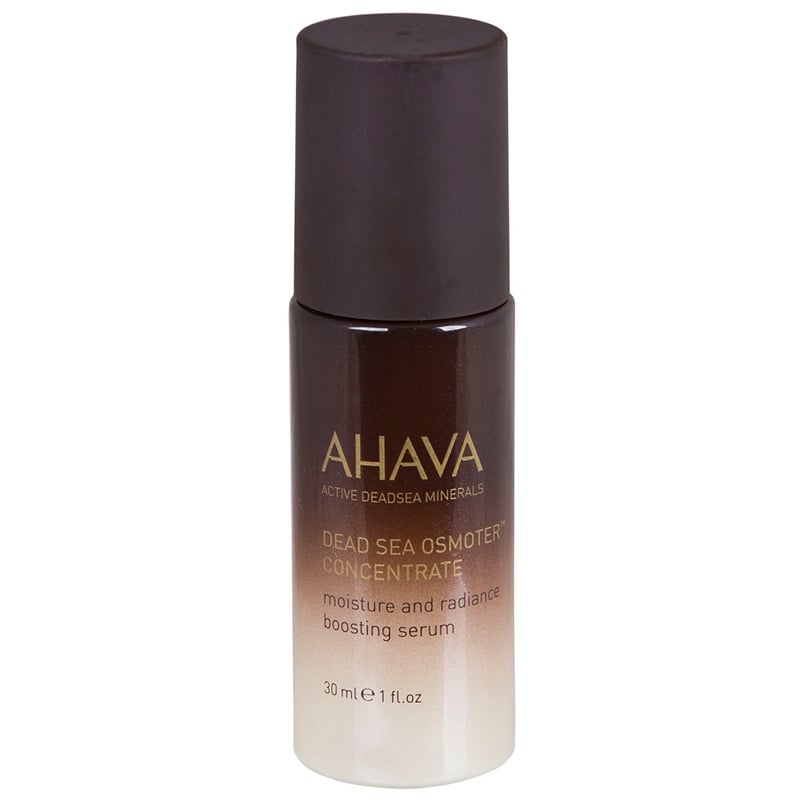 It's safe to say that with this Winter's particularly harsh temperatures, our skin is in need of some serious TLC. That's where Ahava's Dead Sea Osometer Concentrate [1] ($60) comes in. This sumptuous concentrate smoothes on to instantly boost hydration and clarity, making your skin look like you just stepped off a beach instead of out of the snow. And over time, it works to counteract the signs of aging.
— Maria Del Russo, assistant beauty editor
Tarte Cheek Stain in True Love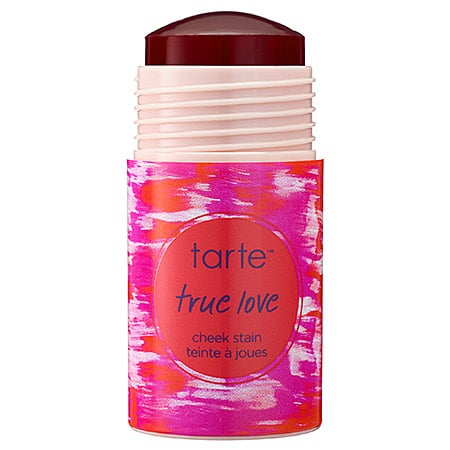 The month of love and romantic dates calls for a pretty blush — and Tarte's Cheek Stain in True Love [2] ($30) is the perfect flush-maker. This new sheer watermelon shade will gave me a dewy glow. Bonus: I swipe it on my lips to get a quick stain if I only have room for one product in my clutch.
— Lauren Levinson, beauty editor
Tatcha Indigo Body Butter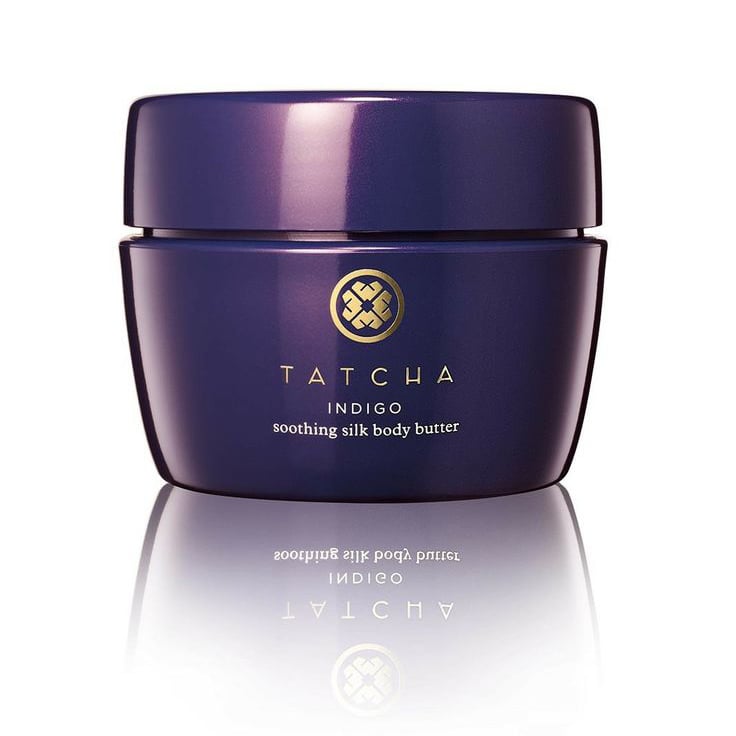 The "silk" in Tatcha Indigo Soothing Silk Body Butter [3] ($48) just points out exactly how your skin will feel after using this product. This lotion moisturizes like no other, and it's purple (literally). The main ingredient is the leaves of the indigo plant, which have been proven to help psoriasis and dry skin. Plus, using it harkens back to my Barney days!
— Jessica Cruel, assistant beauty editor
Dove Pure Care Hair Oil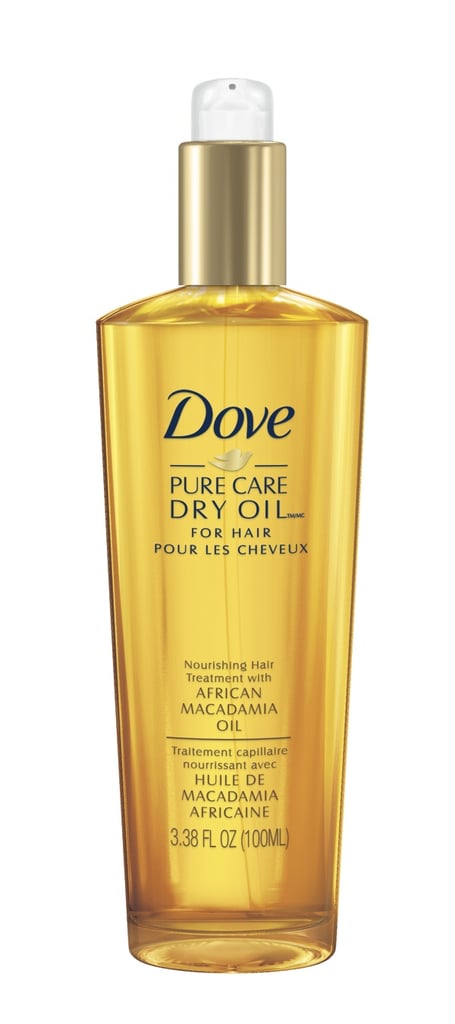 As someone who has naturally oily hair, the idea of slicking more oil leads to fear of flat and limp strands. But consider me a convert! I can't imagine how I got my hair to behave before Dove Pure Care Dry Oil [4] ($11). This lightweight frizz and flyaway tamer has even knocked time off my blow-drying when I use it on damp hair. You don't need much, but a pump or two means my waves look more Olsen-chic than messy.
— Melissa Liebling-Goldberg, fashion and beauty director
Fresh Black Tea Age-Delay Eye Concentrate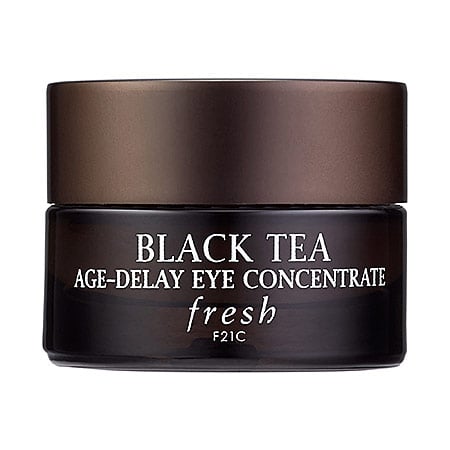 I can't promise I always get to the recommended eight hours of sleep, which I why I rely on hardworking eye creams to depuff my under-eye area. The new Fresh Black Tea Age-Delay Eye Concentrate [5] ($85) is not cheap, but it gets the job done. The cooling formula contains black tea, blackberry leaf extract, and lycée seed extract, which improve the skin's elasticity, while noni fruit juice is a supermoisturizer. Plus, it smells like a crisp glass of iced tea — yum!
—LL
Terryfic Oud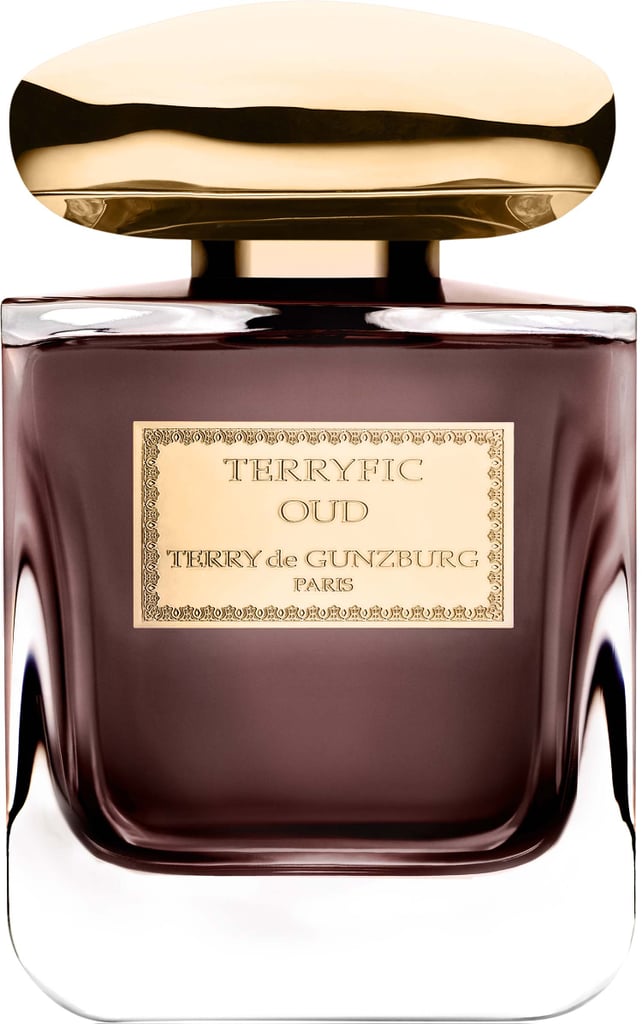 One of the most wonderful scents of Summer is fresh berries. But since it's looking like parka weather in NYC for a while, I'm comforting myself with the delicious scent of Terryfic Oud [6] ($215), the latest fragrance from cosmetics mastermind Terry de Gunzburg. The top notes have hints of sweet raspberry drying down to a cumin-scented wood. Now if only the weather matched!
— MLG
Bite Beauty Matte Lip Crayon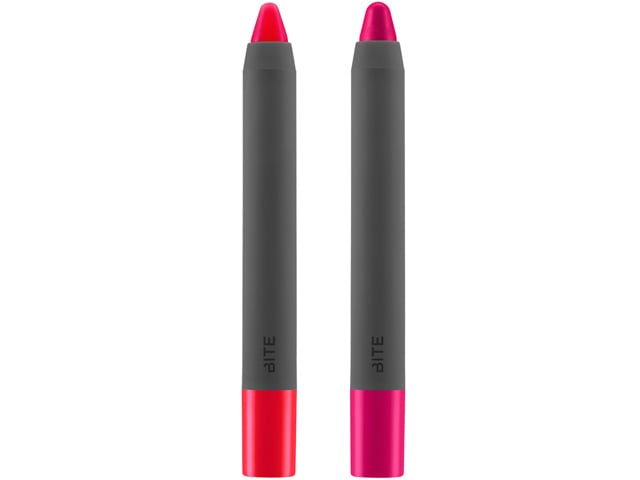 I attempt to keep things natural when it comes to hair and makeup, but I also love bold, bright matte lipsticks. Instead of turning the other cheek on the ingredient list, I can now go for the Bite Beauty Matte Creme Lip Crayon [7] ($24). The highly pigmented pencils are certified organic and have the added benefits of resveratrol.
— JC
L'Oreal Paris Advanced Haircare Volume Filler Fiber Amplifying Concentrate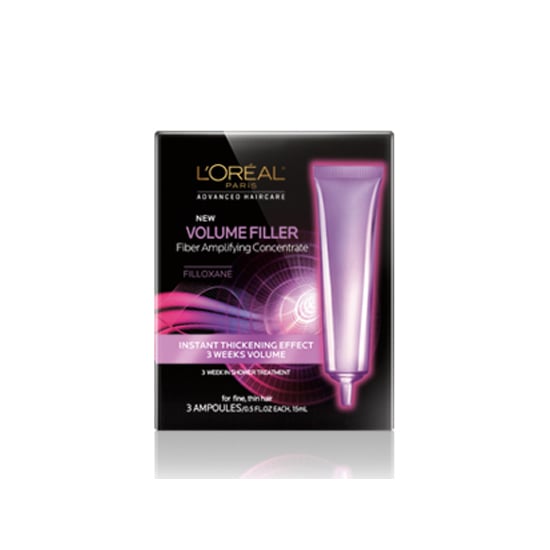 Obsessed doesn't even begin to describe how I feel about this product! I love anything that makes my hair feel and look thicker: mousse, dust, and now this volumizing concentrate from L'Oreal Paris [8] ($7). The pack comes with three capsules (one per week) that are meant to be added to your favorite conditioner. Leave it on your hair while you shave your legs, then rinse. The results give you the soft, thick hair you've always dreamed of.
— Kirbie Johnson, beauty reporter and associate producer
Victoria's Secret Truly Pampered Deep Nourish Body Balm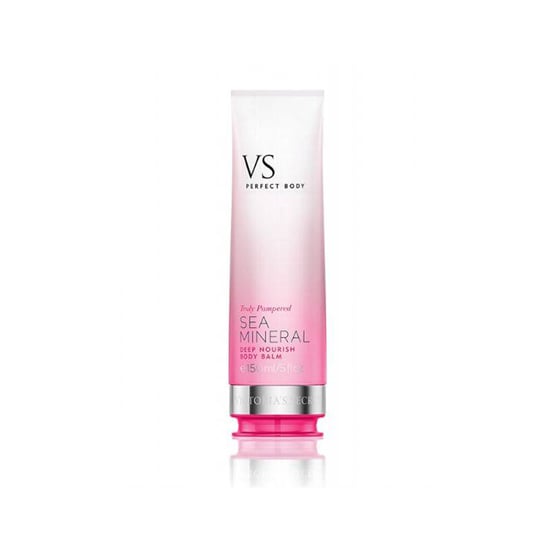 During polar vortexes (or even chilly 60°F LA winters), you need a body lotion that isn't a hassle to apply. Victoria's Secret knows a thing or two about hot bodies, and when I got to work with the Angels last Spring, they swore by this Sea Mineral Body Balm [9] ($9, originally $18). Needless to say, it's now a part of my morning routine. Unlike lotions that can be hard to rub in, this balm hydrates and glides on your skin invisible and smooth.
— KJ
Nars Pore Perfector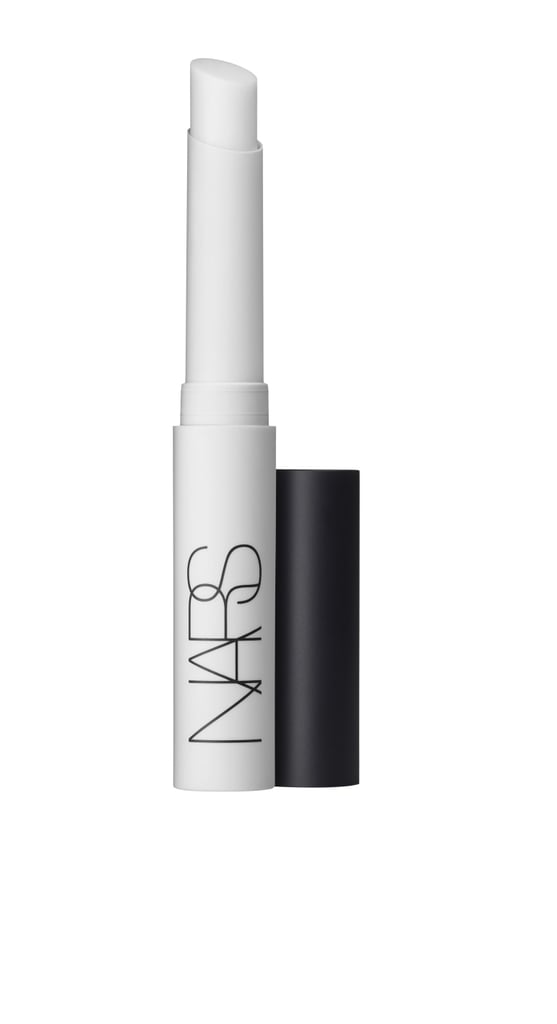 Sometimes getting smaller pores feels like an urban legend, but that doesn't keep us from chasing that elusive dream. That's why I've been reaching for Nars Instant Line and Pore Perfector [10] ($28). This primer fills in fine lines and wrinkles with the help of hyaluronic acid, which plumps them and helps them to look closed. Plus, its angled applicator helps you get into all the nooks and crannies around your face. No fine line or pore is safe!
— MD
Bobbi Brown L'wren Scott Collection Lipstick in Cosmic Lily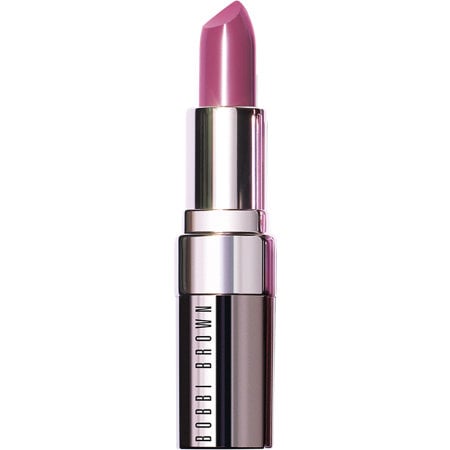 Radiant Orchid is Pantone's color of the year [11] and Bobbi Brown L'Wren Scott Collection Lipstick in Cosmic Lily [12] ($28) does the of-the-moment hue justice. I love it with a clean cat-eye for a funky weekend look.
— LL
Too Faced Bulletproof Brows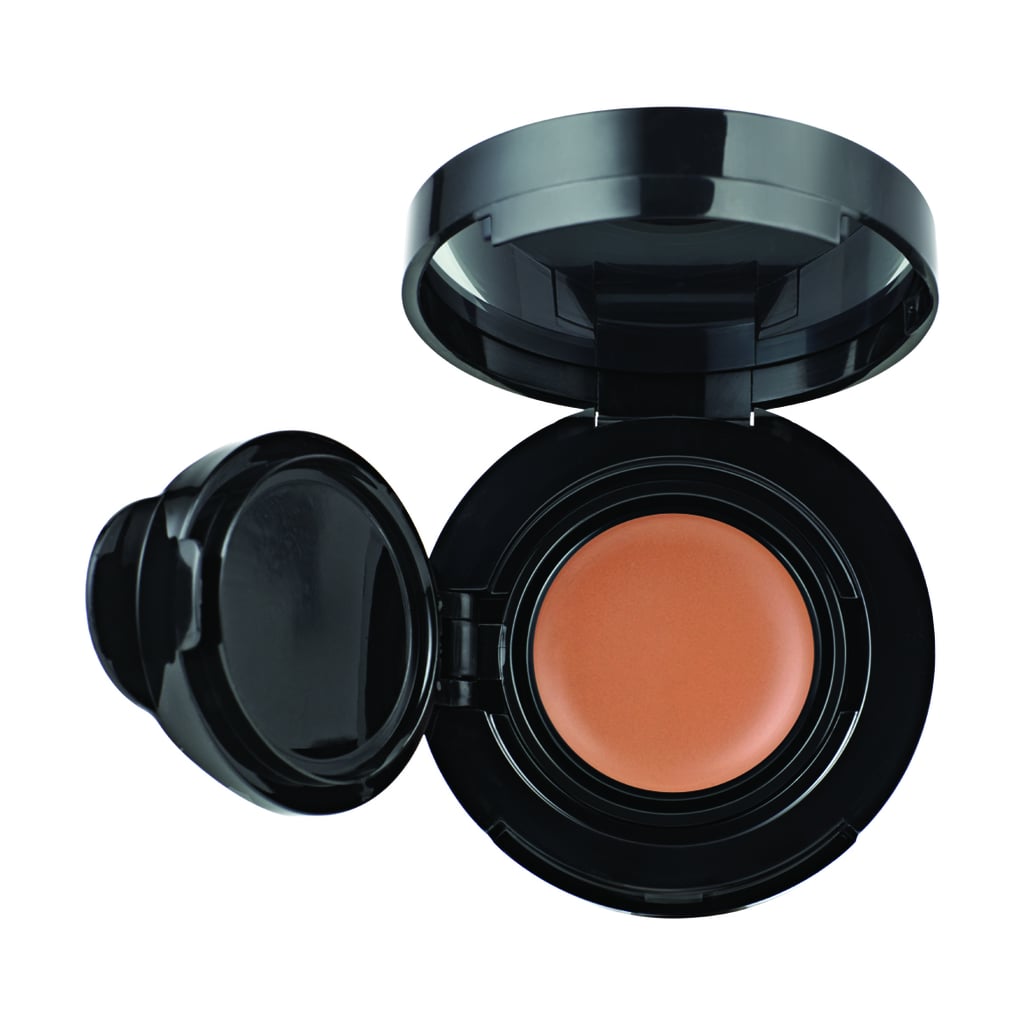 While my hair may get a little help being this blonde, my naturally light eyebrows actually need to be a shade or two darker. I've depended on Too Faced's Brownie pencil for years, but now it's all about the brand's new Bulletproof Brows [13] ($30). Same great taupe color but extra hold and definition. Cara, watch your back!
— MLG
Julep Konjac Cleansing Sponge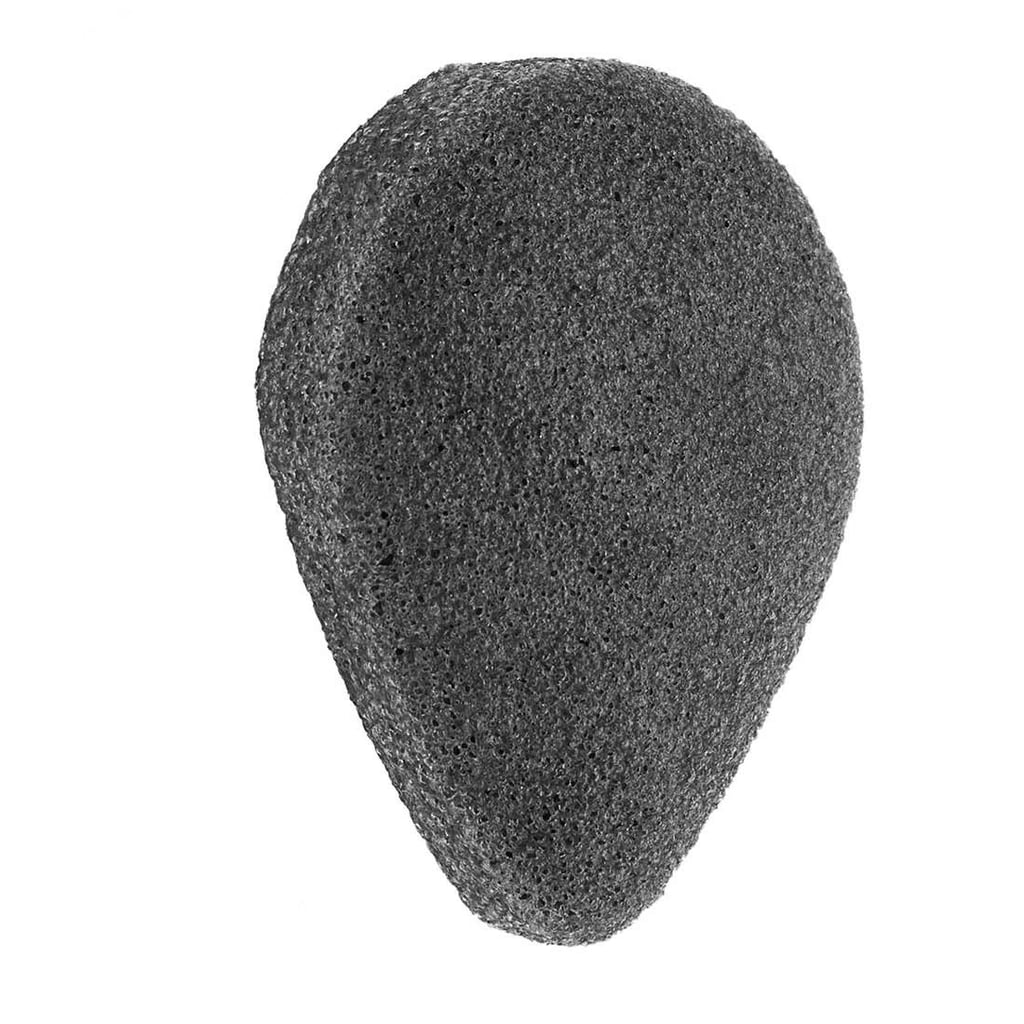 Japanese beauty has been inching its way stateside, and Julep's Konjac Cleansing Sponge [14] ($12) is our latest obsession with it. Made from the fibrous root of the konjac plant, the supersoft sponge acts as a natural exfoliant. It also is enriched with skin-clarifying charcoal, which slurps out all of the impurities hiding in your pores. Use it with your favorite cleanser, and welcome gorgeous skin with open arms.
— MD
Philosophy Hope in a Jar Foundation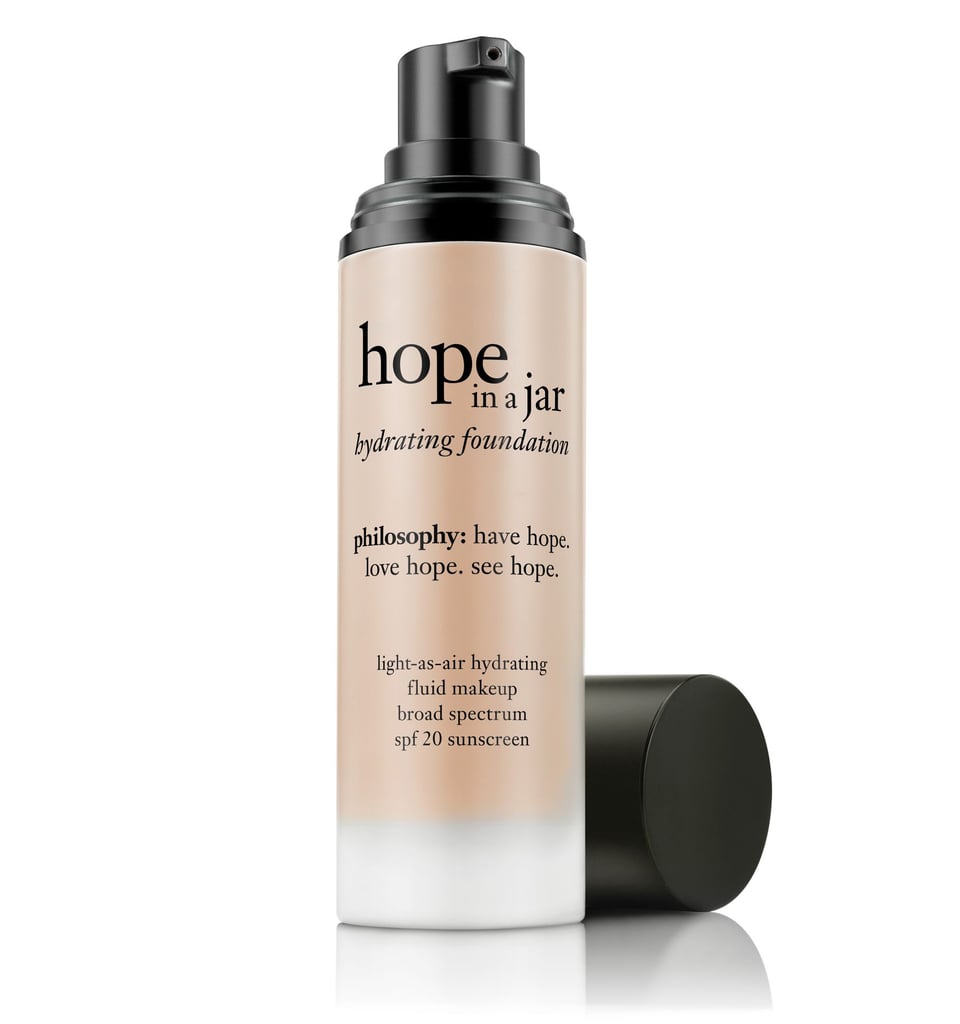 When someone says "light-to-medium coverage," my less-than-stellar skin usually prickles in fear. But Philosophy's new Hope in a Jar Foundation [15] ($39) lives up to its name. It smoothes over skin and instantly absorbs for lightweight coverage that still manages to mask imperfections. It also energizes skin with a minty fresh scent that acts just like a cup of espresso, without the caffeine withdrawal.
— MD
Mio Workout Wonder
Moms-to-be have depended on Mio Skincare for years to help them look and feel great, and now the rest of us can get in on the action with a newly launched line centered around the idea of "fit skin." I'm already in love with the Workout Wonder [16] ($33), meant to target sore muscles pre- or postexercise. And yes, for me that includes giving my feet and calves a break after a day of heels.
— MLG
First Aid Skin Rescue Purifying Mask With Red Clay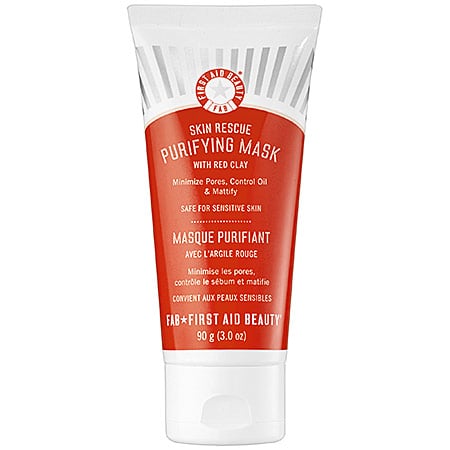 At-home face peels can seem intimidating, but I promise this one is easy and it works. After being plagued by irritated dry Winter skin, I left the First Aid Skin Rescue Purifying Mask With Red Clay [17] ($30) on my face for 20 minutes. When I peeled the formula off (it felt a bit like plastic wrap and tingles slightly), it revealed a significantly clearer, more even completion. This is thanks to ingredients like detoxifying red clay, hydrating glycerin, and rosemary leaf oil, which unclogs pores.
— LL
Aveda Daily Moisturizing Oil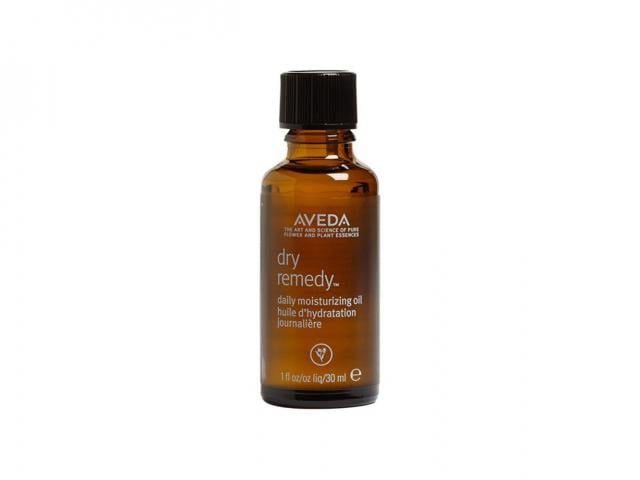 I don't make many resolutions, but this year I have decided to take better care of my hair. Enter Aveda Dry Remedy Daily Moisturizing Oil [18] ($27). This mix of buriti oil moisturizes my dry, frizzy ends that won't fit under a hat (darn you, Afro). Plus, it has that signature Aveda aromatherapy scent that instantly relaxes my senses.
— JC
Serge Normant Meta Revive Dry Conditioner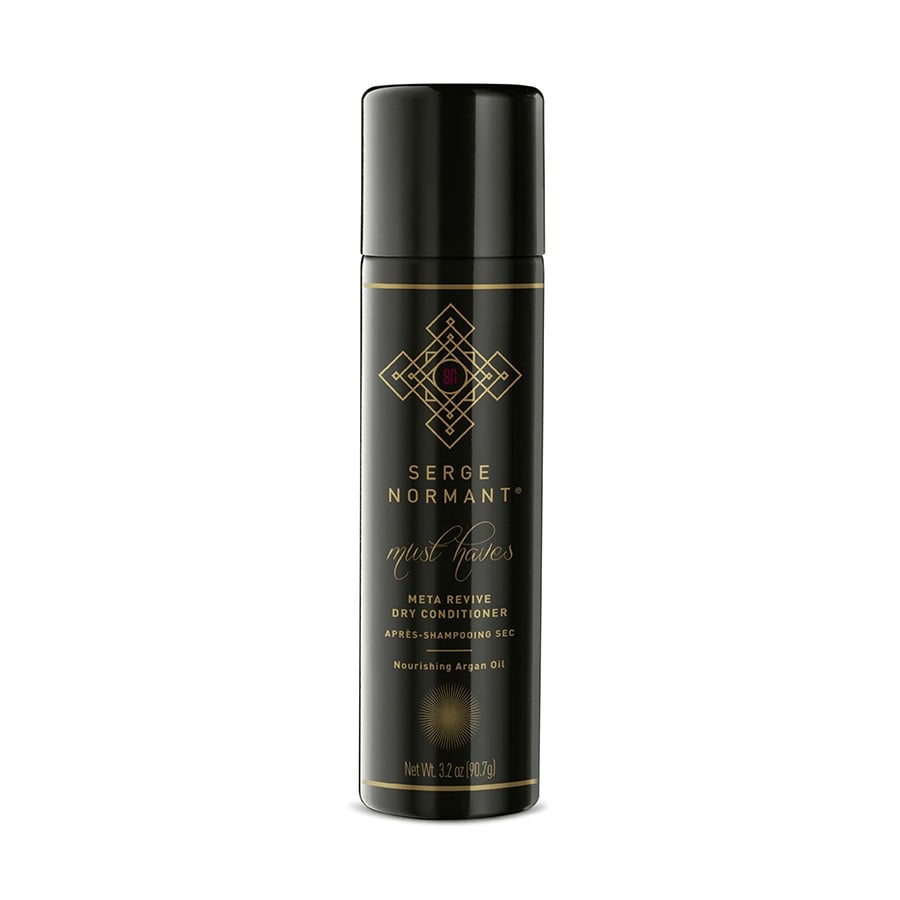 Sure, we've heard of dry shampoo, but let us introduce you to dry conditioner — specifically Serge Normant Meta Revive Dry Conditioner [19] ($25). Formulated with argan oil, this spray softens your hair and helps invigorate it days after your blowout. I love this spray after a particularly cold day out in the world — spritz it on before dinner and take your strands from parched to perfect.
— MD
Living Proof Perfect Hair Day 5-in-1 Styling Treatment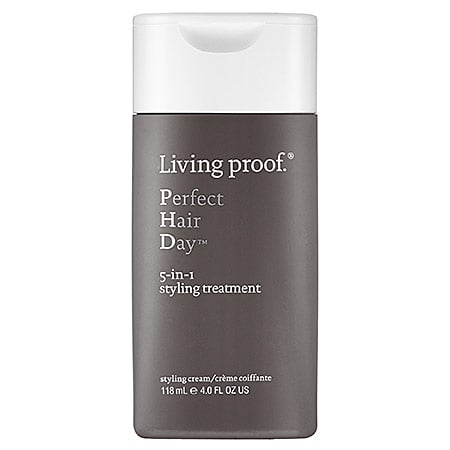 When I'm traveling, I want to be able to pack light with my products (more room for shoes!) — so I rely on Living Proof Perfect Hair Day 5-in-1 Styling Treatment [20] ($26). This multitasking leave-in cream adds shine, conditioner, and fights frizz. It's perfect for my strands, whether I want to let them air-dry naturally curly or blow them straight.
— LL
Obsessive Compulsive Cosmetics Cosmetic Colour Pencils in Anti-Feathered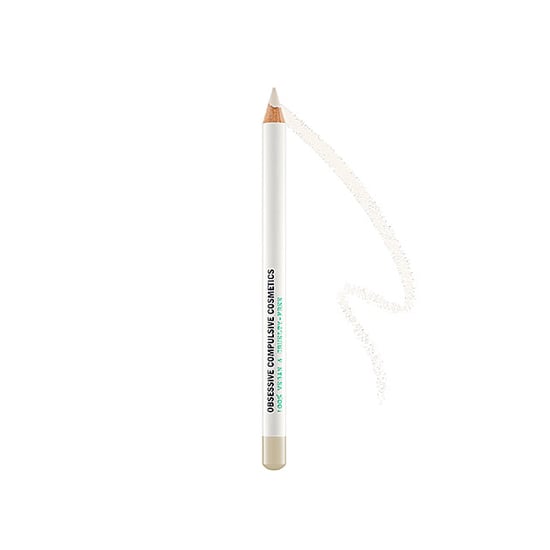 If you thought lip liner was so '90s, think again, ladies! Obsessive Compulsive Cosmetics (creator of cult favorite Lip Tar) has a full range of pencils [21] ($16) that you can use on your lips and your eyes. My favorite from the collection is perfect for Valentine's Day! It's called Anti-Feathered, an invisible liner that takes the guesswork out of matching your liner to your favorite red lipstick. And it keeps it in place all night long!
— KJ
Bare Minerals One Hot Mama Set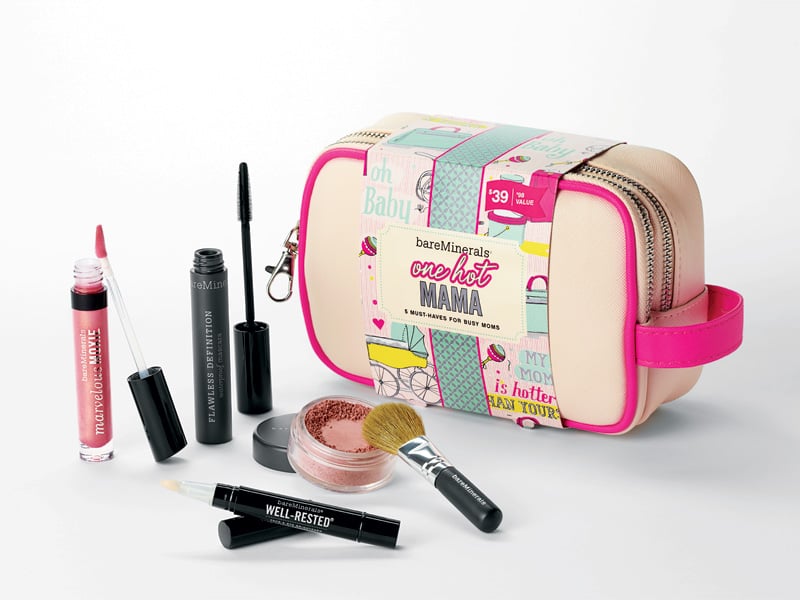 The Bare Minerals One Hot Mama [22] ($39) is the perfect sampling of the brand's sultry makeup essentials. In the Ulta-exclusive set you get mascara, lip gloss, under-eye brightener, and all-over face color. It's formulated as a pick-me-up for busy moms, but us night owls can find it useful, too.
— JC
Hoopla Polish in Game, Set, Match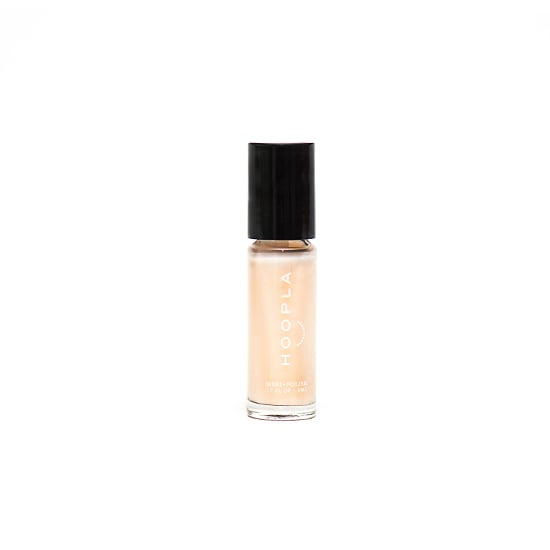 When it comes to nail polish, I love to carry mine with me in the event I get a chip on the run (which seems inevitable without a gel manicure.) Hoopla Studio has a line of mini polishes [23] ($8) that fit conveniently in your purse pocket, and what's better is that they are five-free: no toluene, formaldehyde, dibutyl, phthalate, or camphor — some of the toxic chemicals commonly found in polish. Try Game, Set, Match: a beautiful pale pink that complements any skin tone!
— KJ