July is here, and that means Summer is in full swing. But high temperatures can sometimes make it difficult to even think about putting a ton of thought into your beauty routine. Luckily, this month's roundup of beauty products — which includes everything from polish to moisturizers — will leave you revamped, revitalized, and ready to take on the hottest of days.
Source: Flickr user ST33VO [1]
Great Shakes
When it's hot and humid, I don't want to wear much makeup. Instead, I like Erno Laszlo's Shake-It Tinted Treatment [2] ($39). It's a lightweight, oil-controlling toner with just enough tint to cover complexion imperfections. Marilyn Monroe liked it, and I do too.
— Annie Tomlin, beauty director
Feet First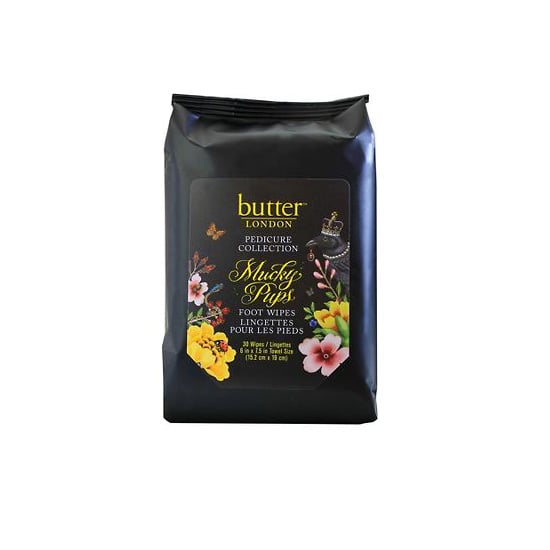 Wearing sandals is nice and all, but I can't be the only one whose dogs get dirty by the end of the day. These Butter London Mucky Pups wipes [3] ($15) quickly clean and moisturize. Baby wipes do a similar thing, but do they leave a pleasant floral scent behind? No, they do not. These do.
— AT
Best Face Forward
Summer nights equal nights out with your friends. And for me, this means there is no better time to experiment with bold eye makeup looks. Too Faced Perfect Eyes waterproof liner [4] ($18) comes in three metallic shades — navy, moss, and espresso — that amp up your look with just one swipe.
— Maria Del Russo, editorial assistant
Mint Condition
Even though tangerine is the juicy color this season, it's always nice to have a more subtle shade on reserve. Revlon nail enamel in Minted [5] ($5) is a pastel green tone that gives your nails a delicate look. Plus, it reminds me of foamy ocean waves rolling over a white sand beach.
— MD
Scent-ual Journey
Kiehl's is sending you on an exotic vacation with its new global-inspired Aromatic Blends [6] collection ($24-$75). My favorite pick for Summer is the Orange Flower and Lychee scent, which is reminiscent of a fragrant and floral orange grove.
— Jessica Cruel, editorial assistant
24-Hour Service
You want full coverage. You want melt-proof makeup. And you want a barely there foundation feeling (yes, you're a demanding woman). You want Revlon ColorStay Whipped Crème Makeup [7] ($14), then. This foundation has a weightless, airbrushed finish, and no matter how much sweating you do, the formula lasts all day.
— JC
Don't Be So Nude
Sally Hansen's Complete Salon Manicure [8] ($5) includes the base and top coat built in, and because it dries quickly, you don't have to worry about waiting around when you're in a hurry. Try it in Naked Ambition, a barely there shade perfect for warmer weather.
— Kirbie Johnson, beauty reporter
The Dream Cream
If you're a frequent traveler or deal with the typical combination skin conundrum, Mario Badescu's Hydro-Emollient Cream [9] ($18) will more than satiate your skin's thirst for hydration. It's a great nighttime moisturizer because it keeps skin silky-soft while you sleep and works wonders on those dehydrating flights — no matter where you're going.
— KJ
The Eyes Have It
Make Up For Ever is known for its vast collection of shadows and eyeliners, so it makes sense that the beauty brand would launch an eye primer just in time for Summer's hottest, makeup-slipping weather. Its Eye Prime [10] ($22) beats the heat, warding off creasing, oiliness, and shadow streaks on the cheeks with long-lasting, nondrying coverage.
— Jaime Richards, associate editor
Gel With It
Besides having some of the coolest art-deco-style packaging I've seen in a long time, what's inside this L'Occitane bottle is just as pleasing. Scented with Mediterranean bergamot and damascena rose, the brand's new Ravissant shower gel [11] ($20) is refreshingly grounded and earthy: no knock-you-over aromas here.
— JR