Spring is officially upon us — and with it comes the need to switch out our heavy moisturizers and vampy makeup colors for some lighter, brighter products. Spring means it's time embrace floral nail art, try a punch lip color, rock those beach waves, and let your skin breathe. Scroll on to see how our editorial team is prepping for the warmer months ahead!
Giorgio Armani Beauty Crema Nera Extreme Eye Serum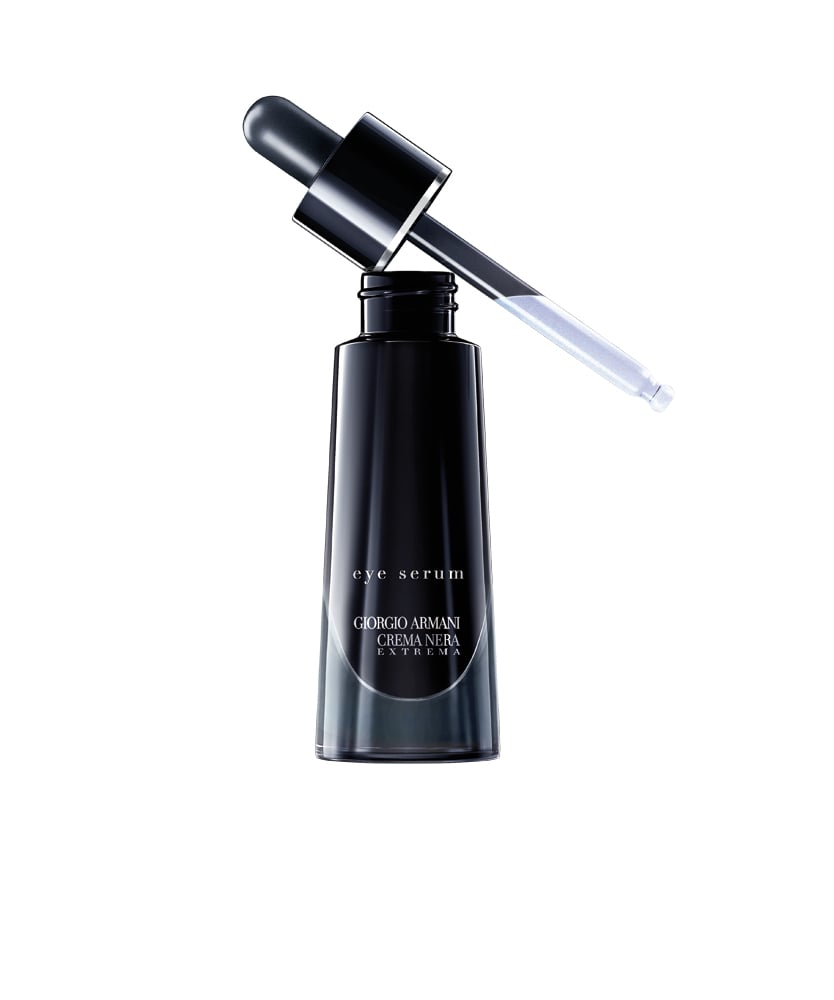 This whole Winter, I've had a stubborn rough patch of skin under my eye that no eye cream has been able to make go away — until now. Only a few days of this Extreme Eye Serum [1] ($150) and my skin is noticeably healing, no doubt thanks to the inclusion of the hero product, the extract of the "resurrection" plant.
— Melissa Liebling-Goldberg, fashion and beauty director
Jergens BB Body Perfecting Skin Cream

If you are addicted to BB cream for your skin but have secretly always wished you could slather it all over your legs for a similar glow and tint, you are not alone. Jergens has introduced just that with the BB Body Perfecting Skin Cream [2] ($13), which helps to give the illusion of flawless legs. And who doesn't want that?
— MLG
Chanel Ombres Tracées Eye Shadow Compact
I am sucker for a gorgeous palette, but even if this quad didn't feature exquisitely carved and swirled designs on each of the shadows, I would still want it. The Jardin Zen eye shadow palette [3] ($65) from the Chanel Ombres Tracées collection has the right mix of sheer pastel shades, a metallic pop, and the all-important smudgy black to make this a makeup-bag must have.
— MLG
Caudalie Vine Body Butter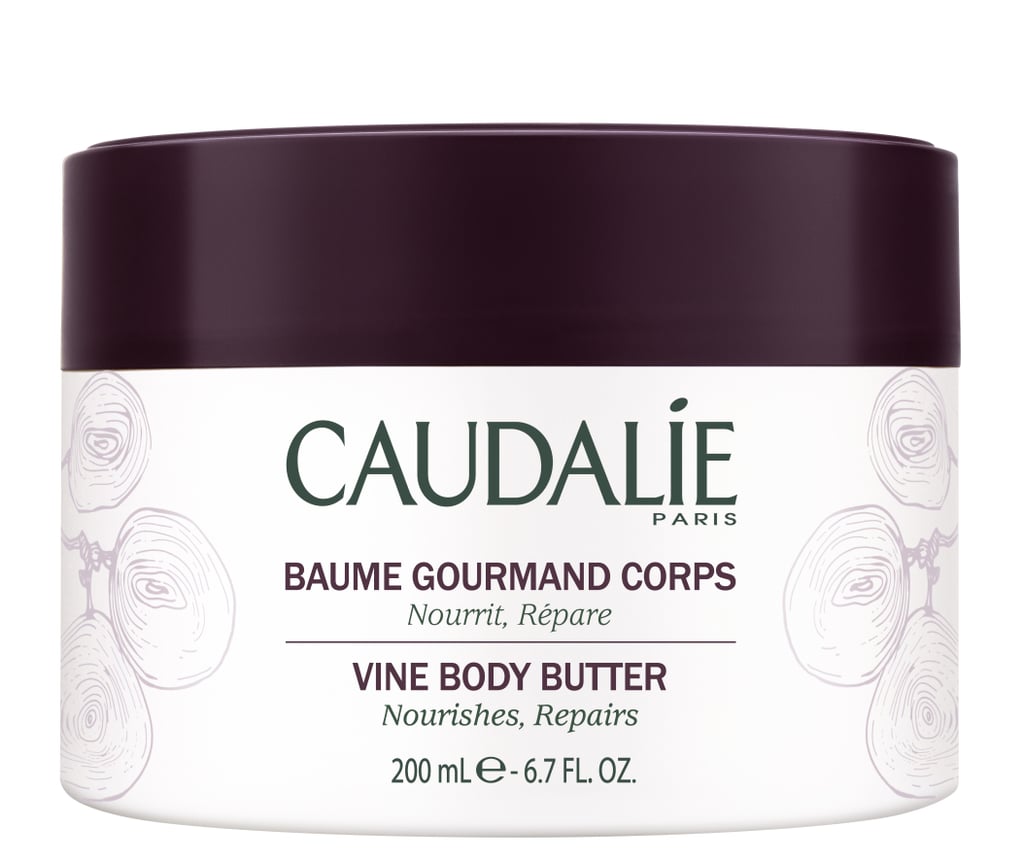 I have now hit the point at the end of the Winter where my body needs the most intensive moisture I can give it. Enter the Caudalie Vine Body Butter [4] ($34). With a 95 percent natural formula and an orange scent, I can feel good slathering this all over.
— MLG
Lipstick Queen Vesuvius Liquid Lipstick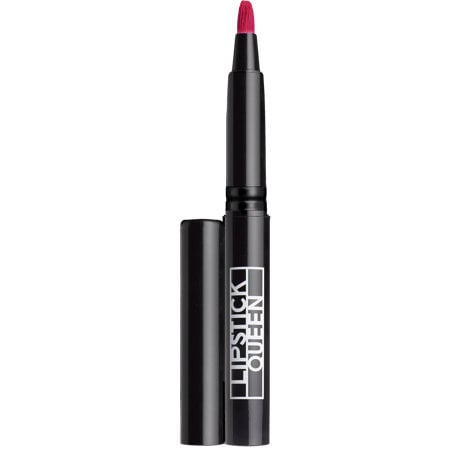 I've never really been a gloss girl, but considering how much I love the rest of the Lipstick Queen range, I was willing to give this one a go. And what I discovered is that the Vesuvius Liquid Lipstick [5] ($24) is no gloss. It's deeply pigmented, not sticky, and not particularly sheer either — still, you'd never mistake it for a lipstick.
— MLG
Hourglass Ambient Lighting Blush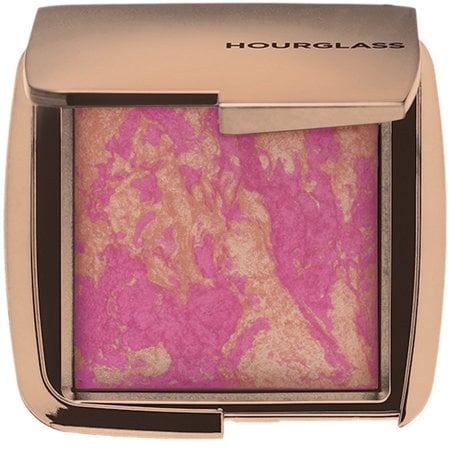 Previously, the chilly air in NYC was enough to make my cheeks flush, but this month, I'd like to create a warm, windblown, sunkissed look on my own. Hourglass's Ambient Lighting Blush [6] ($35) is available in six flattering shades, and each offers a swirl of pearly luminizer and blush color to give you a dimensional glow.
— Lauren Levinson, beauty editor
Dolce & Gabbana Dolce Eau de Parfum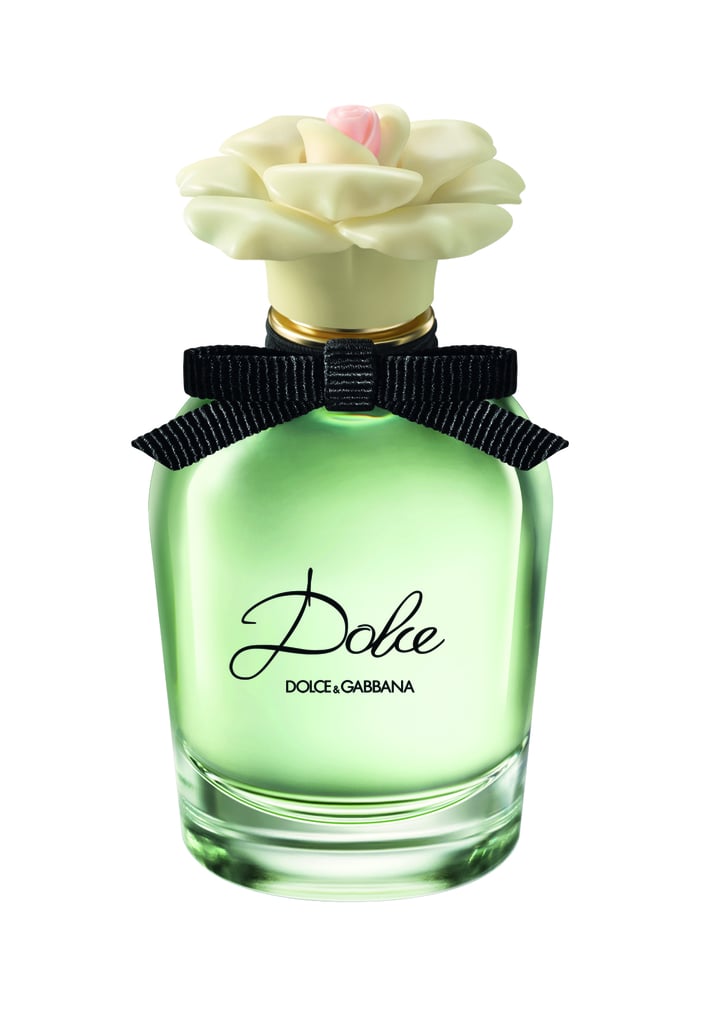 Not only is this gorgeous bottle of Dolce & Gabbana Dolce Eau de Parfum [7] ($90-$112) a welcome addition to my vanity, but the musky, floral scent easily transitions from day to dusk. The fragrant concoction of neroli leaves, papaya flower, white amaryllis, white daffodil, white water lily, cashmeran, and sand has me sniffing my wrists whenever I wear it.
— LL
Physicians Formula Touch of Glow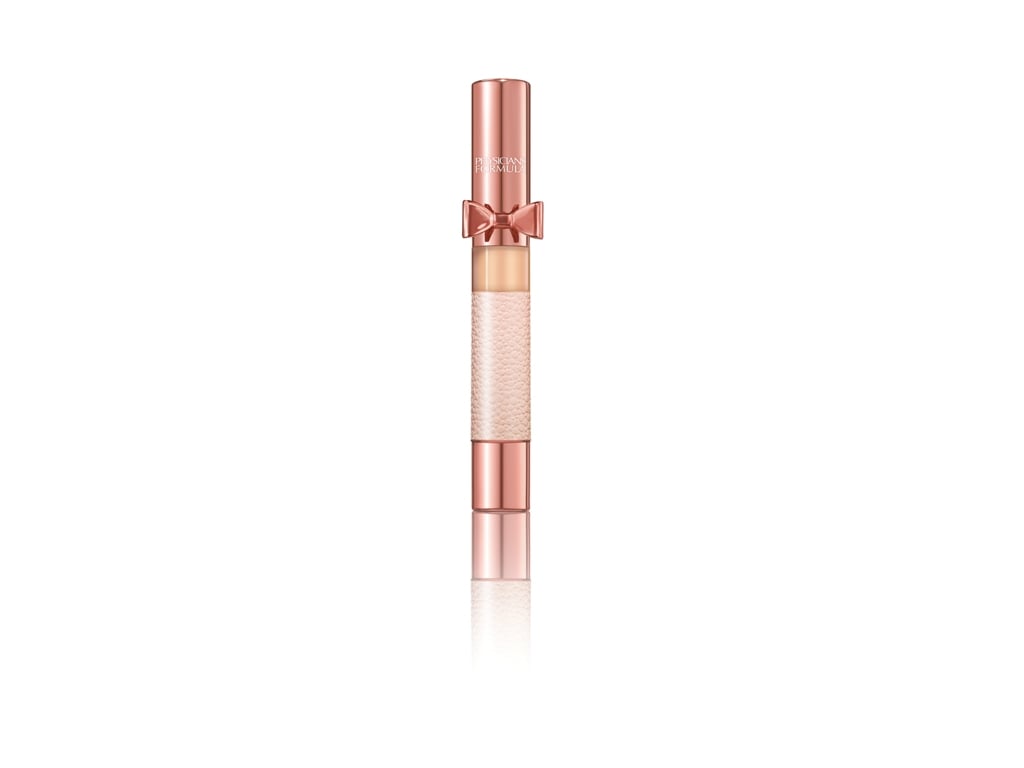 Until I can figure out how to get those much-needed eight hours of sleep, I'll continue to rely on concealer, like Physicians Formula Touch of Glow [8] ($13), to keep my under eyes from looking like I got punched. I'm obsessed with this adorably packaged drugstore steal that featured a rose-gold bow and faux cobbled leather. Plus, the light-reflecting, wrinkle-smoothing formula gets the job done.
— LL
Umberto Beverly Hills Dry Texture Spray
I love to play up the texture in my naturally curly hair, and nothing creates beach waves like a dry texture spray. Umberto Beverly Hills Dry Texture Spray [9] ($13) is a brand-new, affordable version that you can spritz on just-done strands to get them a sexy tousled effect.
— LL
Venus Snap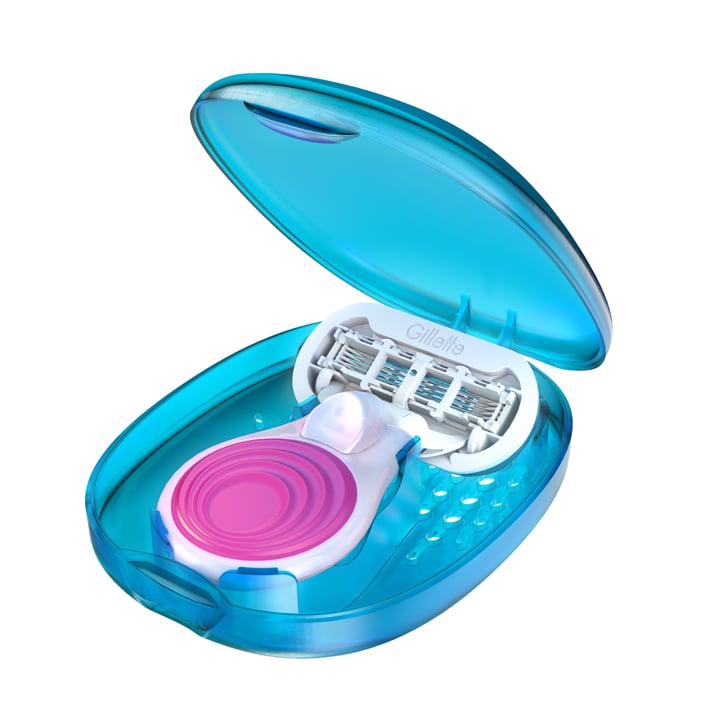 Sadly, I won't be going anywhere for Spring break this month (woe is me), but if I was planning a beach escape, this Venus Snap With Embrace [10] ($10) would be packed in my suitcase. Right now it's an essential in my gym bag, so I can finally stop stealing the disposable razors in the locker room.
— Jessica Cruel, assistant editor
Clinique Acne Solutions Clinical Clearing Gel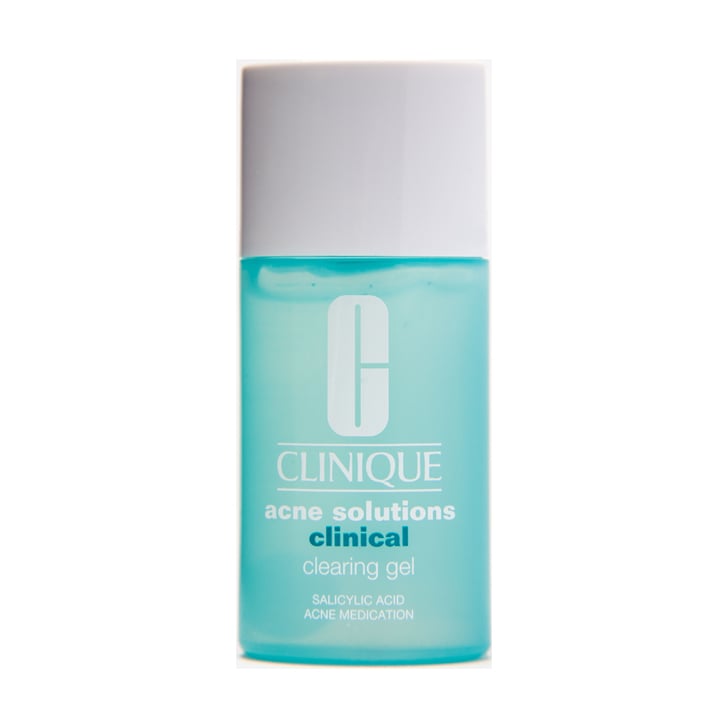 Many months of using heavy hydrating face creams has left my pores moisturized but clogged. After my first Spring facial (a special treat after the long snowy season), I've been using the Clinique Acne Solutions Clinical Clearing Gel [11] ($25) on my T zone. It dries up any pimples and helps my forehead stay matte all day.
— JC
Make Up For Ever HD Pressed Powder
The Make Up For Ever Microfinish Loose Powder is already a professional makeup artist favorite, and now there is a more portable version, the HD Pressed Powder [12] ($22-$36). Though it looks white, it goes on sheer (even on my dark brown complexion). I just a dab it over my face in the morning, and I don't have to reapply all day.
— JC
Jin Soon Nail Polish in Kookie White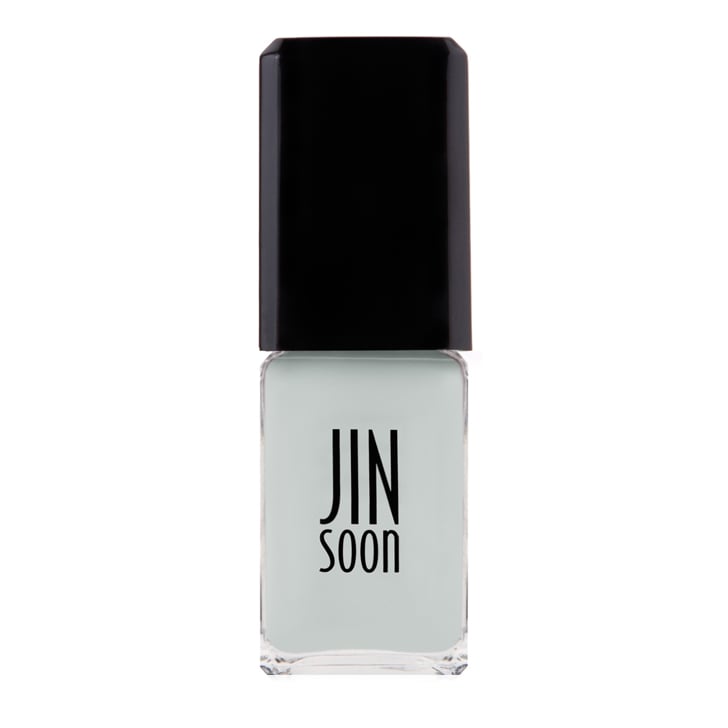 Jin Soon Nail Polish in Kookie White [13] ($18) is the perfect cross between robin's egg blue and pure white. You can use it as an accent color in your nail art, or apply it to nails and toes to fulfill your Spring pastel quota. I bet this shade is going to look great against my bright orange bathing suit this Summer.
— JC
Güd Natural Cleansing Wipes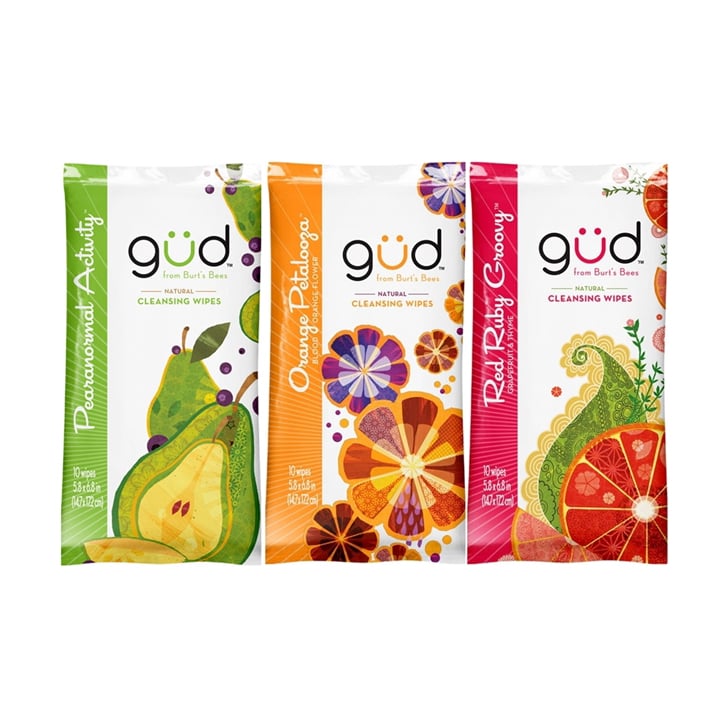 Honestly, I haven't seen the inside of the gym since last Summer, but I'm getting back to it this month now that all the resolution-ers are clearing out. I'm packing the Güd Natural Cleansing Wipes [14] ($3) to remove makeup pre-elliptical and to refresh my face once I'm done.
— JC
Butter London Backstage Basics Hydrating Balm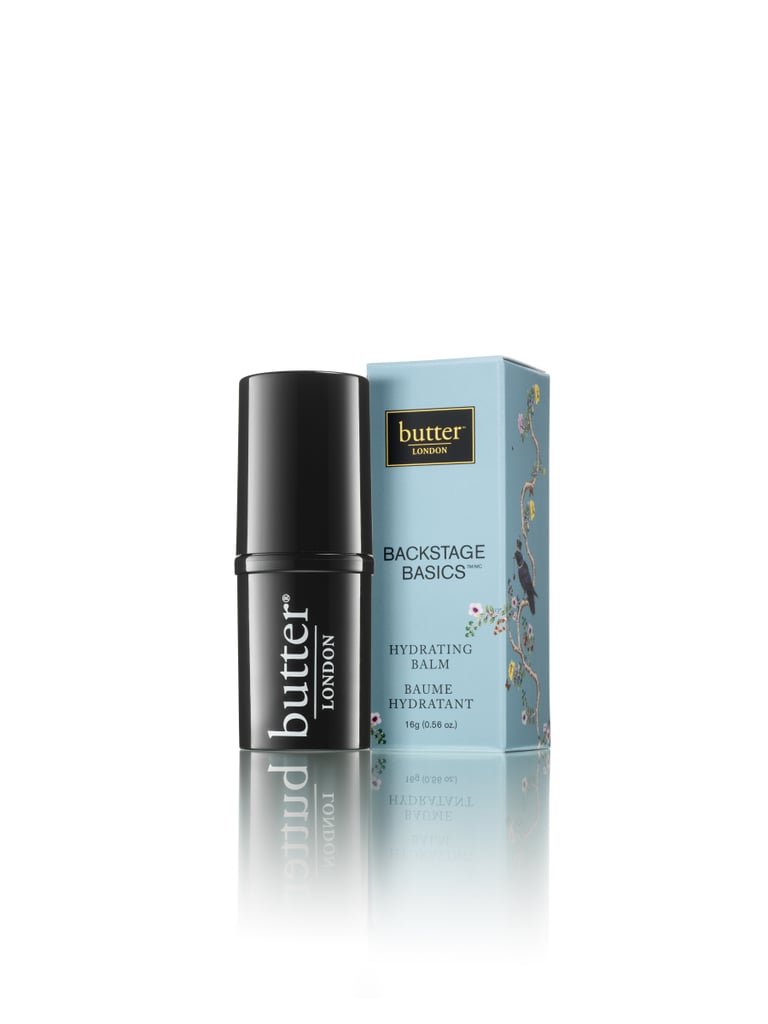 The calendar may say "Spring soon," but if you're like me, it seems like every inch of your body is still chapped. That's when I reach for multipurpose beauty balms to get the job done, and Butter London's Backstage Basics Hydrating Balm [15] ($24) is one of the best. Packed with shea, mango, sunflower, and cocoa butters, it delivers creamy moisture to every place you need it. I especially love it on my lips and my elbows but seem to be spreading it everywhere these days!
— Maria Del Russo, assistant editor
Oribe Purse-Size Collection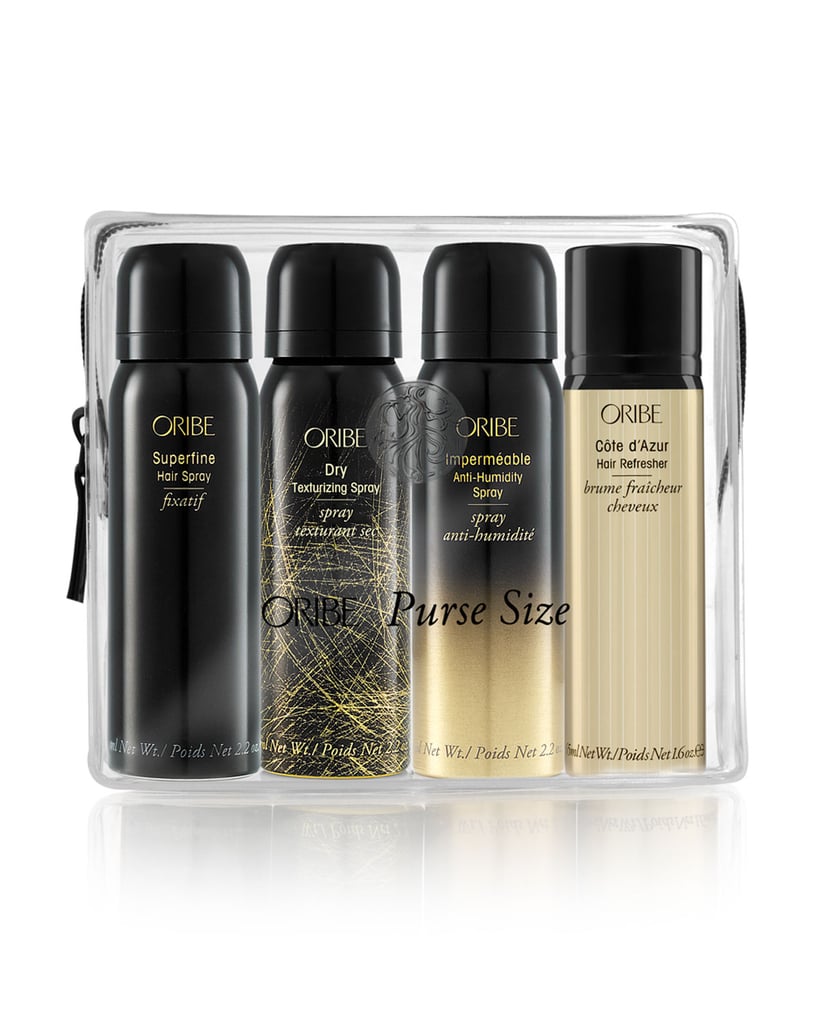 I've been attempting to hit the gym more often in the new year, but one of the hardest parts about it is lugging all of my products in my bag! So when Oribe's Purse-Size Collection [16] ($65) came across my desk, I could swear my back heaved a sigh of relief. I especially love that it comes with the brand's Côte D'Azur Hair Refresher — perfect for those times that I can't wash my hair post-workout.
— MD
Ciaté Flower Manicure
For those looking to literally add a pop of Spring to their nails, Ciaté is on the case. The brand has released a Flower Manicure [17] ($25) that allows you to scatter delicate flower petals across your claws, paired with a pretty pink polish, of course. Use it as a full manicure, or try an accent nail for an adorable, warm-weather look.
— MD
NuFace Trinity Device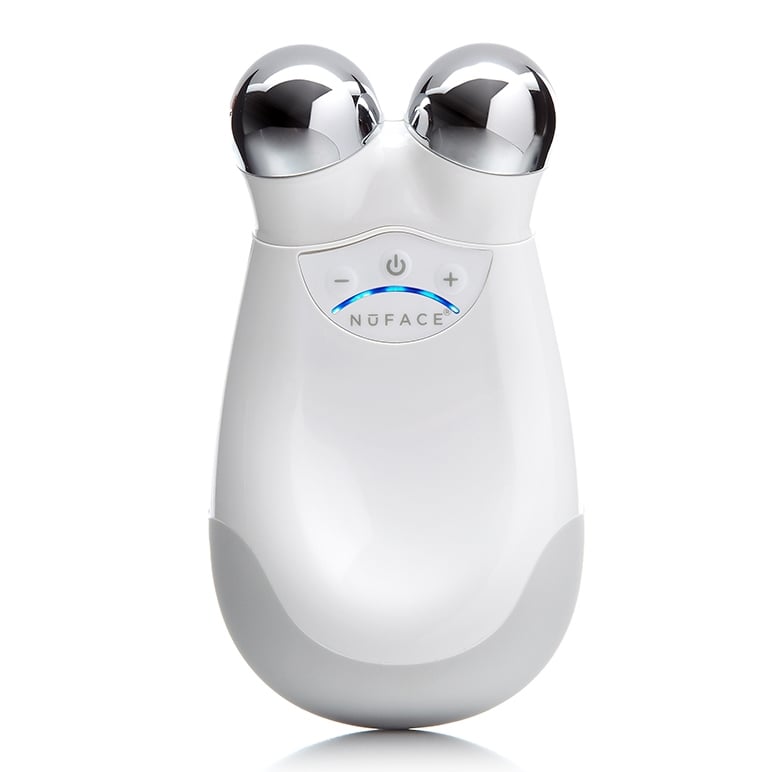 I used to turn up my nose at anything antiaging, thinking it was far too early to start a regimen like that. But once I heard that NuFace's Trinity [18] ($325) actually contours without makeup and helps tighten your skin before gravity takes its toll, I was sold. Pro tip: use your serum before the NuFace. It helps your skin absorb it better!
— MD
Drunk Elephant Glycolic Night Serum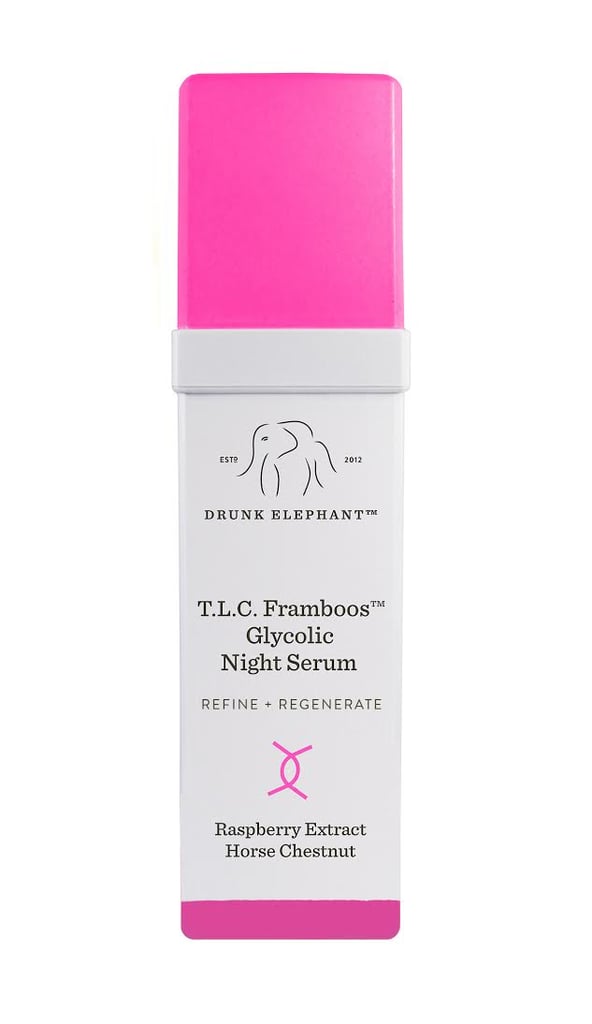 While I am obsessed with the entire Drunk Elephant line [19] and use it daily, my favorite pick of the bunch has to be the TLC Framboos Glycolic Night Serum [20] ($90). I saw a difference the first night I used it. The 12 percent glycolic serum refines and resurfaces your skin while you sleep, and it helps even out your skin tone. Plus, it's made without animal fats, mineral oils, parabens, phthalates, colorants, and fragrances.
— MD
Fekkai PRX Reparatives Mending Elixir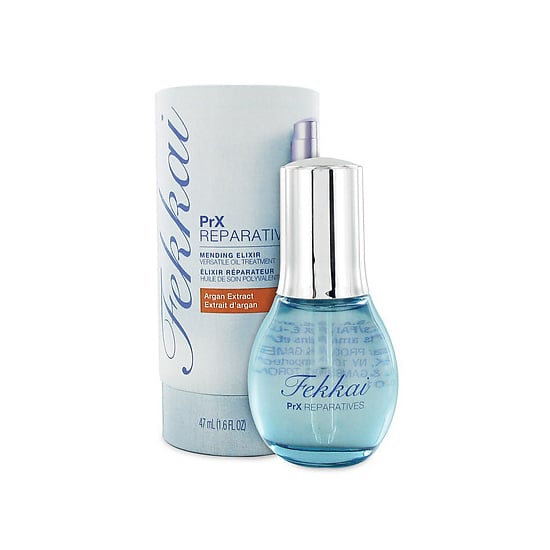 In sunny California, it's never too early to go brighter with your hair color. I recently added a few extra baby blond highlights to my look, and while they're lovely, they sucked my hair dry! I was pleased with Fekkai's PRX Reparatives Mending Elixir [21] ($25), as it's a great after-shower treatment that left my hair velvety.
— Kirbie Johnson, beauty reporter
Skin Laundry Night Renewal Cream
I'm all about retinol these days because of its antiaging benefits, but most of the time, it can leave your skin dry and flaky. Plus, the high-power products have to be prescribed. Skin Laundry's Night Renewal Cream [22] ($30) includes time-released retinol that won't dry out your skin, and you don't have to hit up your dermatologist to get it, either.
— KJ
Britney Spears Fantasy Remix
One of the first fragrances I was gifted with as a teen was Britney Spears [23]'s Fantasy. Men love the sweet scent, so I make it a staple for first dates. Britney recently released two follow-up fragrances, The Naughty and The Nice Remix [24] ($38 each), which are more mature, reflecting the performer's revolutionary career. The Naughty Remix embraces Britney's sensual side, while The Nice Remix is more whimsical, so you can pick your poison (depending on your mood).
— KJ
Dolce & Gabbana Cream Lipstick in Bellisima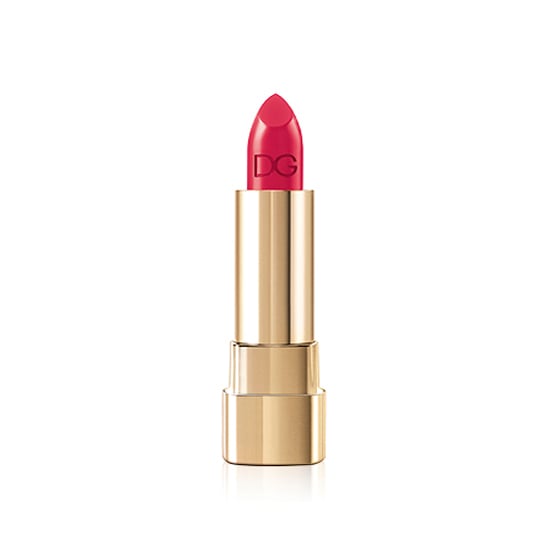 Who doesn't want to wear Dolce & Gabbana? Good news is you can — no matter what your budget is. The brand's Classic Cream Lipstick [25] ($33) is so slick that it leaves your lips feeling like two soft pillows encased in gorgeous, satiny color. Try Bellisima for perfect poppy color for Spring.
— KJ
Cosmetics 27 Cleanser 27 Balm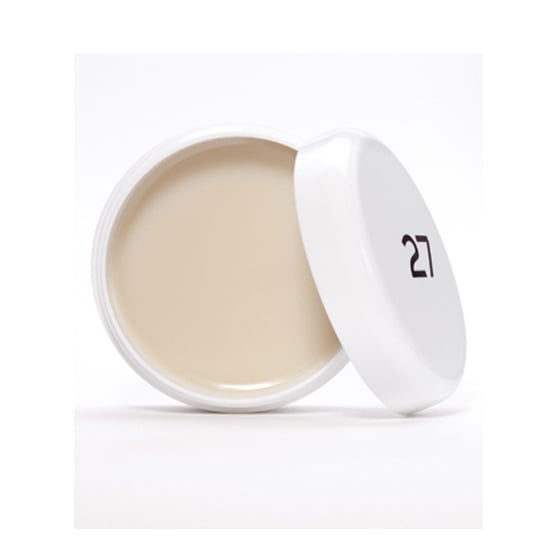 Cleansing balms are taking over the beauty world as the new must-have cleanser, because they remove makeup in an instant and leave your skin hydrated. If you love coconut oil but hate that it leaves your skin greasy, you'll adore Cleanser 27 [26] ($85). It has light exfoliators to help slough off dead skin in addition to wiping away the day's dirt and debris.
— KJ