September is all about Fall shopping — and while we're ready to break out haute boots and cozy into leather jackets, it's the new beauty launches that are really getting us revved for cooler days. So behold, we've rounded up the rock star skin, hair, and makeup products you need to get your hands on before you head to New York Fashion Week, Football Sunday soirees, or apple-picking dates with your honey. Keep scrolling to discover our new under-eye savior, traffic-stopping lip color choice, and Hollywood-waves-making hot tools. It's going to be one beautiful season, ladies!
Maiyet x Barneys New York Eau de Parfum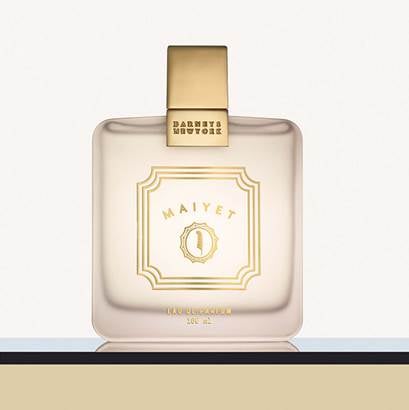 You know how you always want to smell like those really fabulous women you meet at stylish soirees? Well, maybe that's just me. Recently, at the launch for Maiyet x Barneys New York Eau de Parfum [1] ($195), the specialty store's latest exclusive designer fragrance, I found the secret. One of said superchic women, Barneys Fashion Director Tomoko Ogura described the new fragrance as smelling like every place you'd want to travel.
She's not off in her description: Maiyet cofounders Paul van Zyl and Kristy Caylor were inspired by the global artisan location where their clothes are constructed when they created the scent with perfumer Ralf Schweiger. Notes include saffron, jasmine, and sandalwood from India (the location of the high-end label's hand-loomers and embroiderers); patchouli from Indonesia (where the brand sources batik work); and myrrh from East Africa (the home of Maiyet's metalworking). You can also expect hints of Italian bergamot, Madagascan vanilla, Haitian vetiver, and American cedar in the spicy-sweet concoction. I can't wait to wear it to my next sophisticated city brunch date.
— Lauren Levinson, beauty editor
Ole Henriksen Pure Truth Melting Cleanser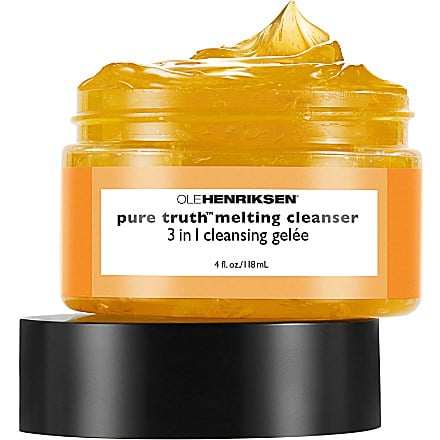 I may not wear makeup often, but when I do, I need something powerful to get all the gunk off. I typically use a cleansing balm [2] to get rid of mascara and bold lipstick and cleanse all at once (ain't nobody got time for eye makeup remover). But sometimes, I still have to follow up with a toner to remove that greasy feeling. No more, I say! The Ole Henriksen Pure Truth Melting Cleanser [3] ($34) has taken the beauty balm category I love to the next level. This orange goo looks and feels like a gel, then melts into an oil. Finally, it dissolves into a creamy milk once you add water. There's no oily residue (or makeup) left over.
— Jessica Cruel, assistant editor
Too Faced Hangover Primer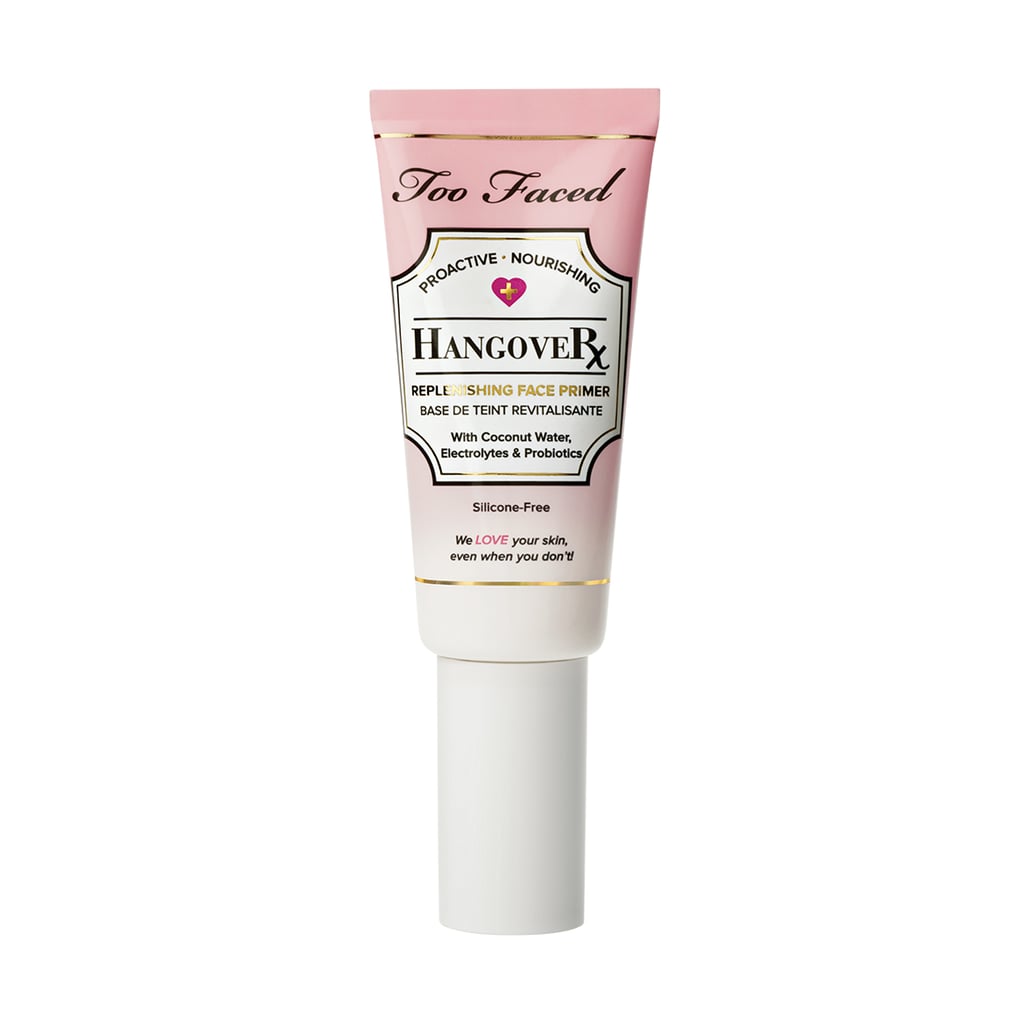 While I may not be sold on the benefits of drinking coconut water [4], slathering it on my skin via Too Faced's new primer [5] ($32) is a totally different story. Instead of the silicone-based primers that just sit on the skin, this formula sinks in to hydrate and nourish, making my skin look good with or without makeup. Plus, the delicious tropical scent is addictive.
— Emily Orofino, beauty editorial assistant
Dove Gentle Exfoliating Nourishing Body Wash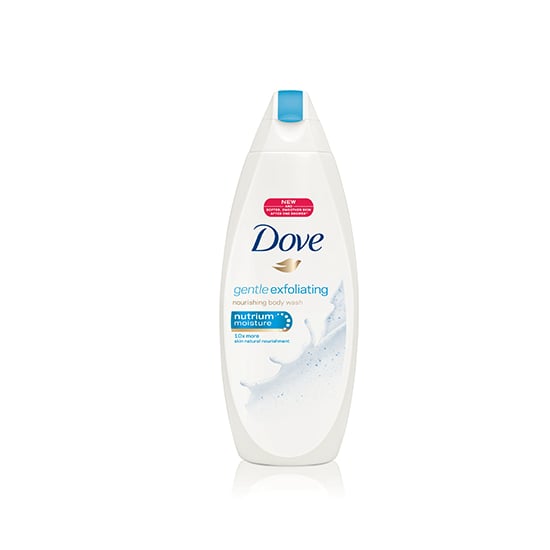 Dove invited me to the Emmys [6], which was all kinds of thrilling, and one of the preshow, primping highlights was trying out the brand's new bodywash! If you're an airbrush tanning fiend (like moi), you know how important it is to have a great skin cleanser on standby. When the Dove pros told me their new bodywashes promised "softer, smoother" skin after just one shower, I was admittedly doubtful. But alas, they proved me wrong. The lather is better than ever — creamy and left my skin so soft that I didn't need lotion. No joke.
While most mild cleansers aren't able to produce a healthy lather, Dove's did, and it didn't dry out my skin in the process. I tried the Deep Moisture and Sensitive Skin formulas but really loved the Gentle Exfoliating Nourishing Body Wash [7] ($9).
— Kirbie Johnson, beauty producer and reporter
Soap & Glory Hand Food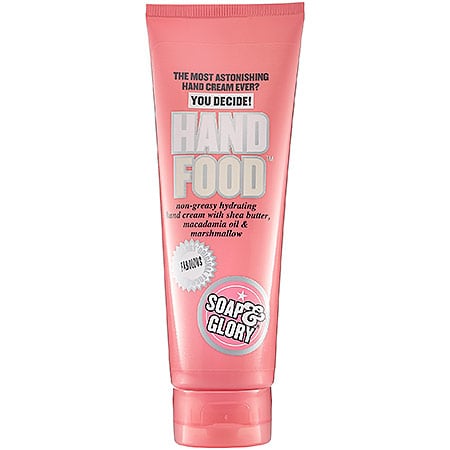 Yes, hand cream may seem like an odd choice for a 20-something to covet, but I'm all about preserving the skin I'm in for the next decade or two. When UK favorite Soap & Glory debuted its new antiaging line, dubbed Hand Food [8] ($15) in the US, I immediately stuck it in my desk drawer. I'm guilty of piling on this light, grease-free cream every chance I can get.
— Aemilia Madden, editorial assistant
Concoction ShampYou & SuperSerum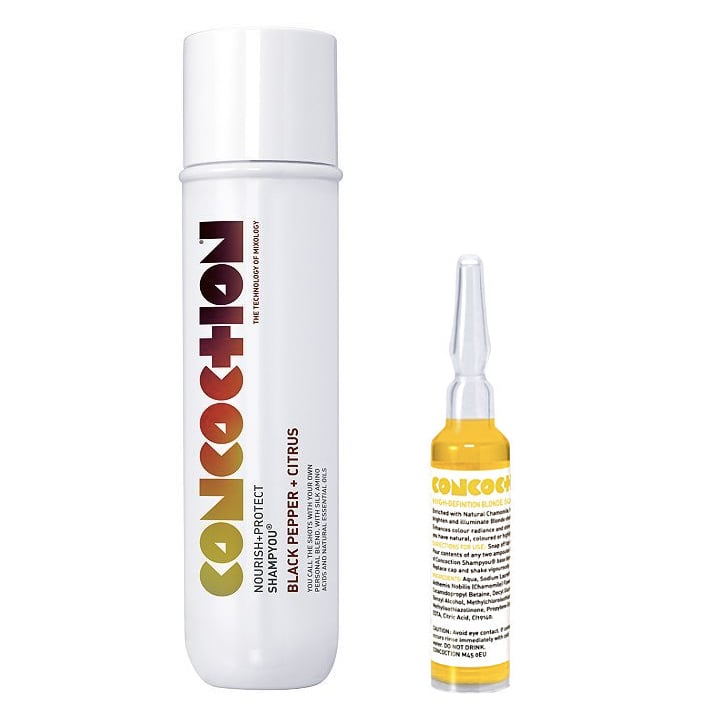 There's nothing quite like a custom-made beauty product, and new brand Concoction gives you that at an affordable price. Choose your shampoo base [9] ($17), then pick the concentrated SuperSerums that treat the specific needs of your hair. You can add two to your base to create a hair cocktail that's perfectly tailored to your needs. I love the blonde treatment [10] ($3) for lifting my lightened locks.
— Gemma Cartwright, UK Fashion & Beauty Editor
Lipstick Queen Silver Screen Lipstick in Play It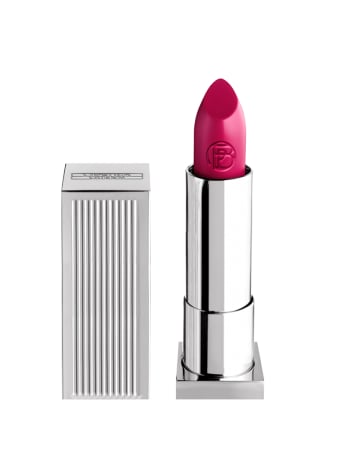 I spent the lazy Summer days in bronzer, a few swipes of mascara, and pink lip gloss. But come September, I'm ready for bold brows, wind-burned cheeks, and bright pouts. So I was pumped when Lipstick Queen's Silver Screen collection landed on my desk. The range of rich, matte colors was inspired by Hollywood's glamorous beauty culture. I've been rocking my favorite hue, Play It [11] ($50), a vibrant berry, and I can attest to the glossy, wet-finish effect. The velvety feel is due to pomegranate extract, which improves the barrier on lips, allowing them to stay hydrated longer. Plus, the buttery formula is housed in a sleek silver case that makes me feel red carpet ready every time I pull it out and reapply.
— LL
Kiss Instawave

I have naturally straight hair but have wanted curls ever since elementary school. If I had Kiss's new curling iron [12] ($60) back then, I would have been beside myself. It's so user-friendly — promise! Once you've loosely placed a lock of hair on the iron, press the button in the direction you'd like your curls to go, and presto — perfect ringlets in seconds. And since burning yourself with this is practically impossible, it's a great asset to your "I'm only half awake" beauty routine.
— EO
Bare Escentuals Mineralixir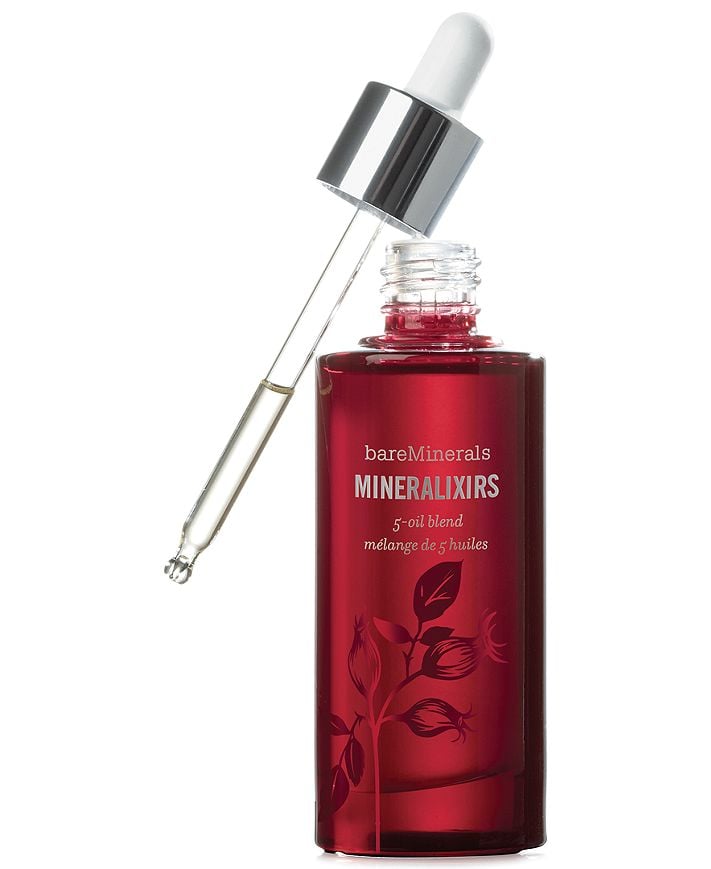 I've loyally toted around Bare Escentuals' matte powder since high school, so I flipped out when I learned that the company was launching skin care, too. My favorite product is the BareMinerals Mineralixirs Five-Oil Blend [13] ($50). It's light on my skin and packed with skin-healthy oils like rose hip, grape seed, and camellia, leaving my naturally dry face feeling ultrahydrated.
— AM
Korres Black Pine Firming, Lifting, & Antiwrinkle Eye Cream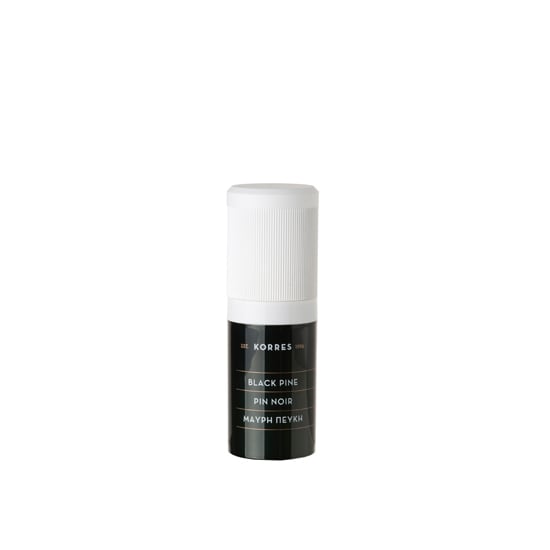 I have a case of RBF (look it up), so I have to work extra hard to remember to smile. (Even when I'm indifferent, I can look upset.) Focusing on being all smiles 24/7 has made a difference in how people perceive me, but it's also caused tiny lines around my eyes. Thus I've been slathering on Korres's Black Pine Eye Cream [14] ($54). It feels extra refreshing in the morning before I apply my makeup and contains ingredients like polyphenols that help improve your skin texture. Plus, there's no mineral oil, parabens, or silicones.
— KJ
Panasonic Gel Nail Removal Tool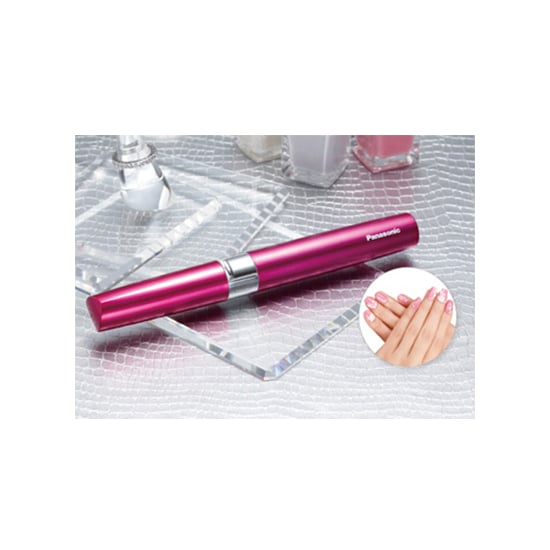 Everyone is looking for a way to get their gels off at home — and quick. We're all privy to the acetone-soaked cotton ball and aluminum trick [15], but if you want to amp up your process, you'll love Panasonic's new tool [16] ($28). It includes three attachments: a nail file, gel polish remover, and sander, which all help the gel removal process.
— KJ
The Body Shop Solid Argan Oil
It's taken The Body Shop a while to jump on the argan oil bandwagon, but it was worth the wait. The brand has rolled out this new formula in all its classics (including the much-loved body butter), but my favorite is this multipurpose solid oil [17] ($14). It's a great all-rounder that I've been using on dry patches, cuticles, upper arms, and even my hair for a dose of deep moisture. It soaks in surprisingly quickly and really works on parched skin.
— GC
Elizabeth Arden Flawless Future Powered by Ceramide Caplet Serum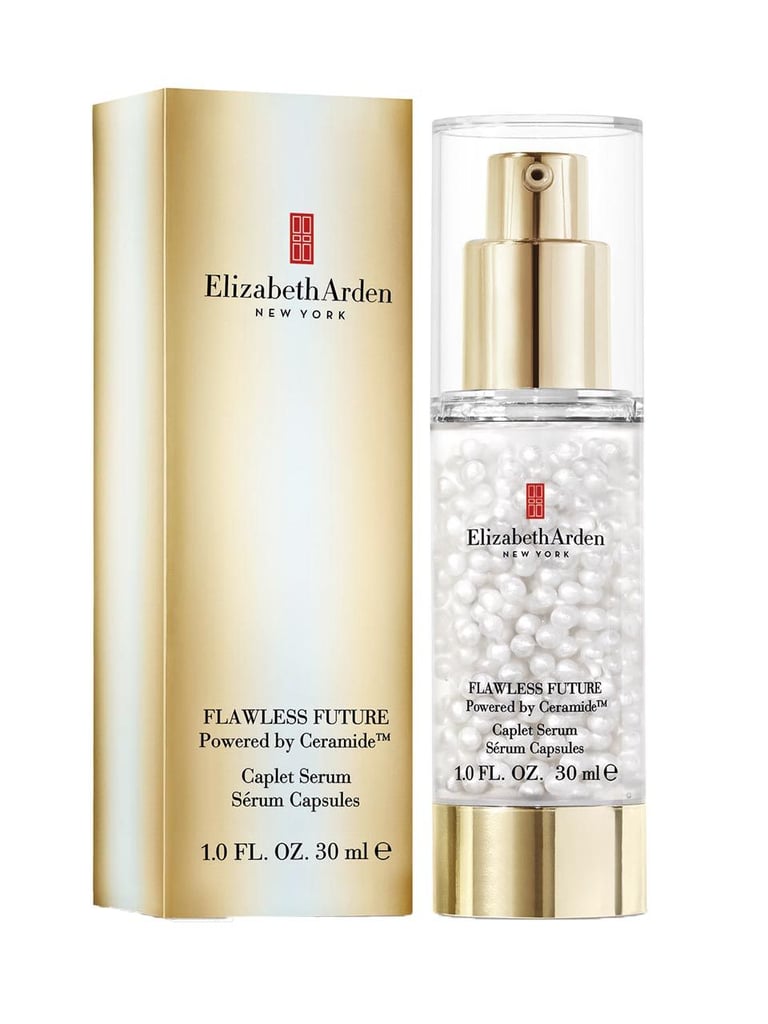 Let's start with the most important thing: the Elizabeth Arden Flawless Future Serum [18] ($60) is geared toward women in their 20s and early 30s (because it's never too early [19] to start an antiaging regimen). This serum targets the one thing us younger women have to worry about most — stress — and the wrinkles that come from it. The silver capsules burst upon application to give you a brighter complexion. Now it won't magically solve your Tinder dating issues, but at least you'll look good on your 50th coffee date.
— JC
Urban Decay Perversion False Lashes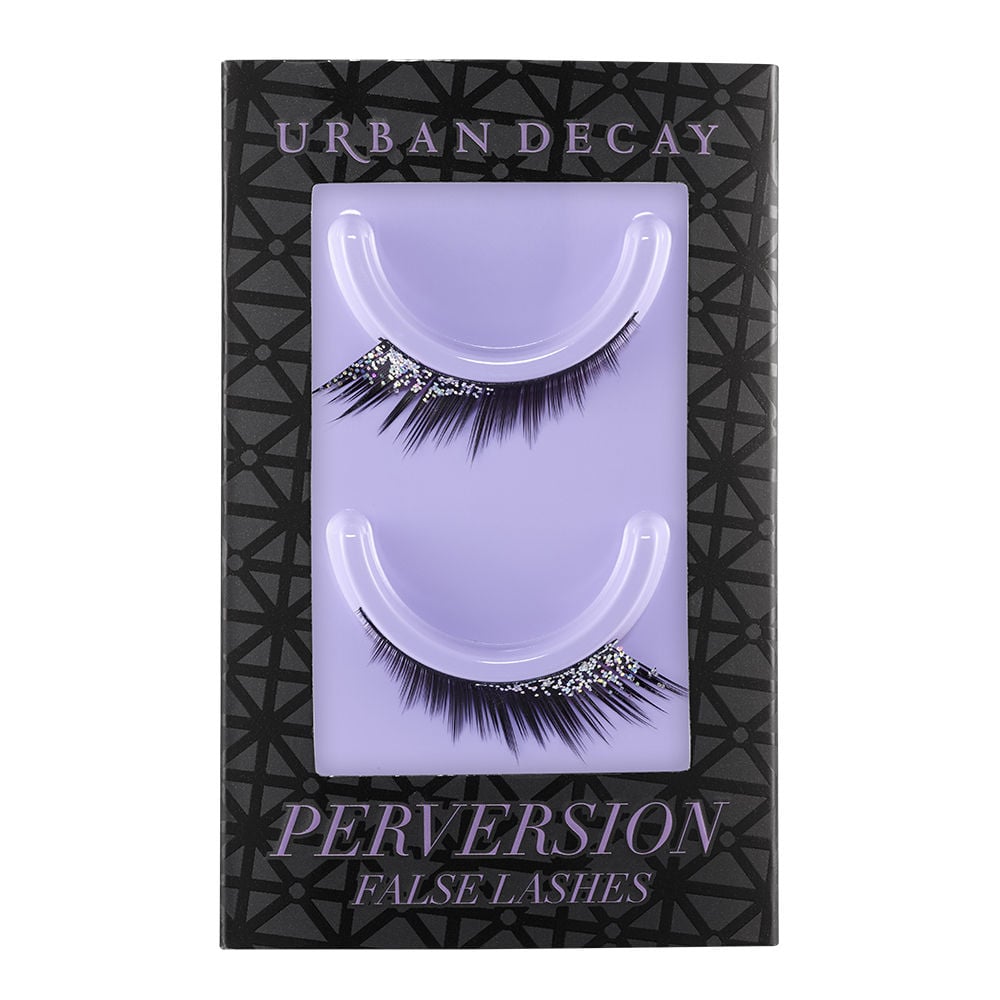 It's no secret that we're pretty big fans of Urban Decay's sexy new mascara [20], and the addition of six Urban Decay Perversion False Lashes [21] ($15 each) just fuels our falsie frenzy. Out of all of the styles, these sparkly ones are my favorite. While they may not scream #IWokeUpLikeThis, they are decidedly glam — and perfect for that Halloween fairy costume [22]. I would totally wear them to a downtown New York Fashion Week party or somewhere equally fabulous.
— LL
Amore by Vince Camuto
I'm very picky with my perfume (migraines will do that to a person), but Vince Camuto's new fragrance [23] ($78) hits all the right notes — passion fruit, lily of the valley, and cashmere, to name a few. It's sugary, snuggly goodness without being cloying.
— EO
Elemis Pro-Collagen Hydra-Gel Eye Masks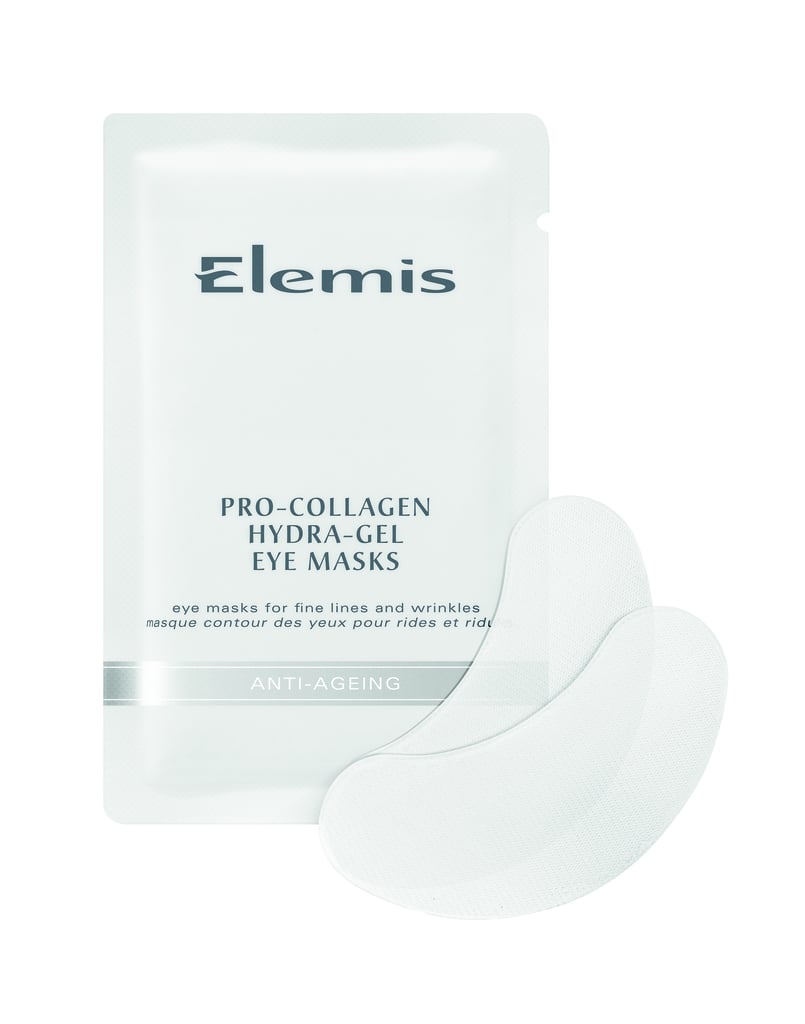 I'm always in search of something to magically erase the dark circles and bags under my eyes, so I was enthused to try Elemis's Pro-Collagen Hydra-Gel Eye Masks [24] ($85). After sticking these clear, gel eye masks below my peepers, I was immediately greeted by a lovely, cooling sensation. After the recommended 20-minute treatment time, they felt a bit dried, so I removed them (the formula had already sunk into my skin). To my happiness, I was left with tight, flat skin. Definitely packing these for my next bachelorette-party weekend [25]!
— LL
Benefit Majorette Blush
From the moment I swept Benefit majorette blush (available Sept. 2) across my cheeks, I was sold. I've always been afraid of blushes that add a little too much color, but this peachy hue offers a natural punch that leaves me looking awake and invigorated instead of just overly made up. Plus, the creamy texture can be applied with your fingertips for a more flushed look or with a fluffy brush for a lighter effect.
— AM
Essie Polish in Take It Outside and Style Cartel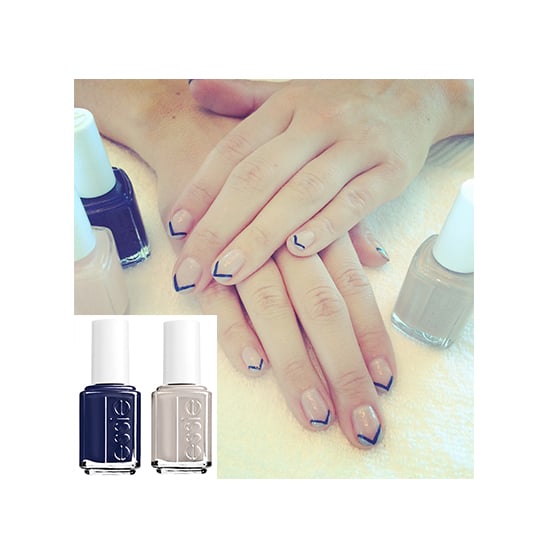 I look forward to my Essie manicure during award season — they always host a lovely day of pampering before the Emmy Awards. I'm a stickler for my go-to polishes, Fiji and Butler, Please, but couldn't resist these two beauties from the Fall 2014 collection. My Emmys dress was a deep navy, so I opted for a chevron manicure that incorporated Style Cartel, an inky cobalt blue, and Take It Outside [26] ($9), a taupe with a hint of pink.
— KJ
SheaMoisture Jamaican Black Castor Oil Shampoo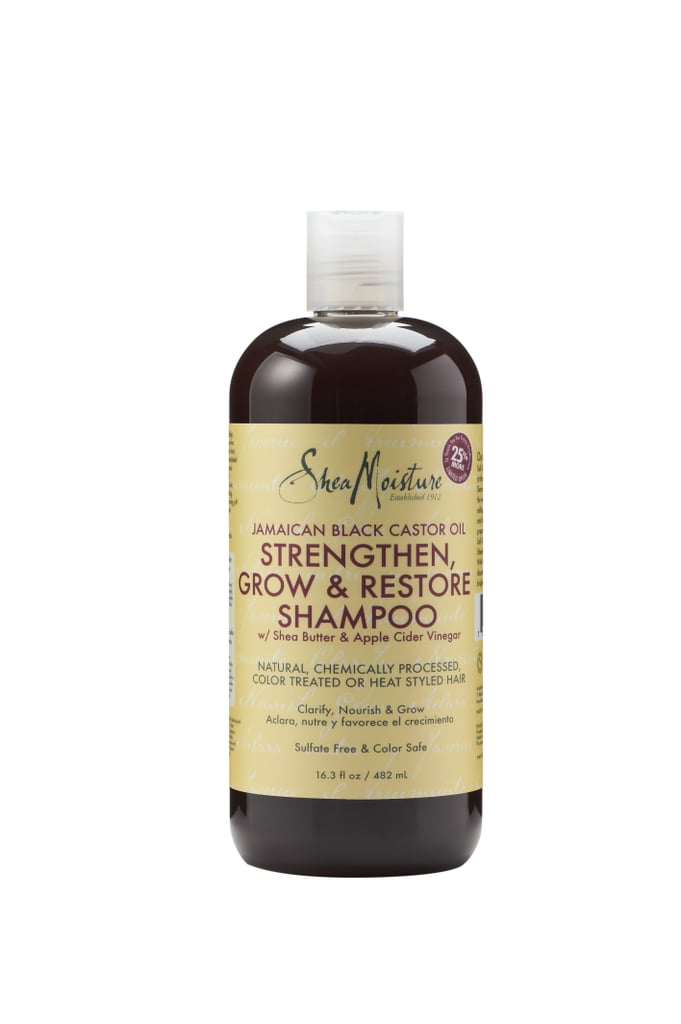 If a woman isn't cutting her hair, she's trying to grow it out. Well, I'm in the grow-out phase. In a recent interview, Gabrielle Union gave me the scoop [27] on castor oil for natural growth. That's when I tried the new Jamaican Black Castor Oil line from SheaMoisture. The shampoo [28] ($11) actually calmed my dry, itchy scalp (which usually requires the help of a medicated product [29]). And a little goes a long way, so I'm no longer using golf-ball-sized portions to lather my coarse hair. A quarter's worth is plenty. This shampoo smells a bit like Play-Doh, but I can now go a whole week flake free! The extra inches will just be a bonus.
— JC
Tarte BB Tinted Primer
Tarte's amazing tinted BB primer [30] ($35) is so great, I don't even need to wear foundation on top of it. It goes on like silk, lasts all day, and works absolute wonders to even out my skin, which can get very red in places — especially when the central heating is turned on as the temperatures drop. Unlike many products claiming to be BB creams, it really does have extra benefits, including SPF 30 and moisturizing properties.
— GC
Fresh Crème Ancienne Soft Cream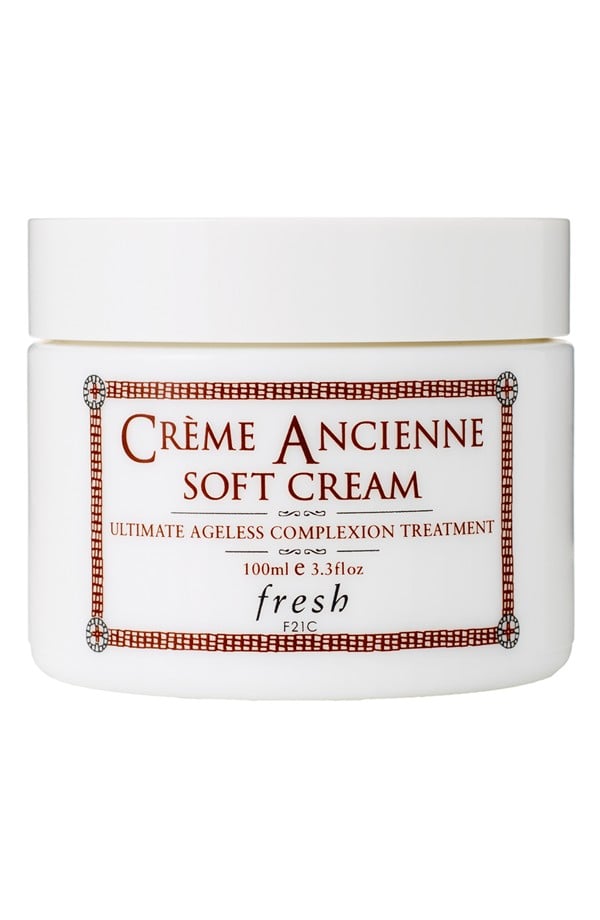 If cold creams sound dated to you, don't overlook Fresh's new Crème Ancienne Soft Cream [31] ($140). This lightweight lotion has the consistency of Greek yogurt (a stray from Fresh's original Ancienne Cream, which feels more like ice cream). And it penetrates deep into skin, soothing that post-Summer, sun-stressed layer of your epidermis. I love to use this day or night after my serum. And it smells amazing, like an aromatic candle — perhaps thanks to the chamomile wax, which combats dryness.
— LL
Ren Flash Rinse 1 Minute Facial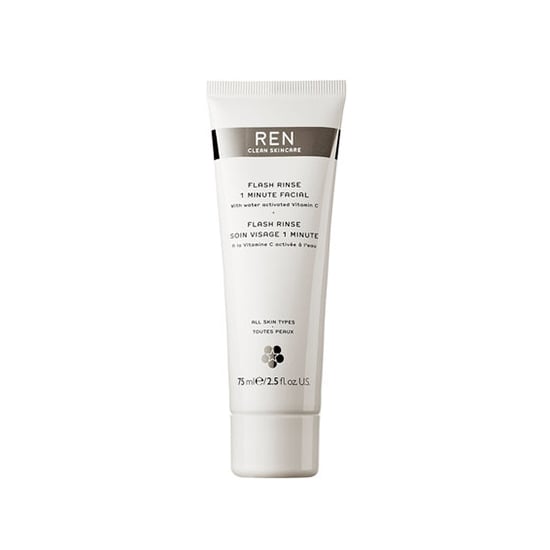 A one-minute facial? Could this be too good to be true? While you're not getting extractions or a face massage, Ren's Flash Rinse 1 Minute Facial [32] ($48) does leave you with a spa-worthy glow — and you only need to step into your shower to get it!
The key is the stabilized vitamin C. It's in a silica/glyceride matrix, which means it's going to keep the vitamin from oxidizing before you use it. Kind of revolutionary, actually. It's activated by water, so you simply put the balm-like treatment on your skin, massage in circular motions, then wet your fingertips, and massage again to activate the vitamin C.
— KJ
Avon's Ultra Color Bold Lipstick in Magenta Flash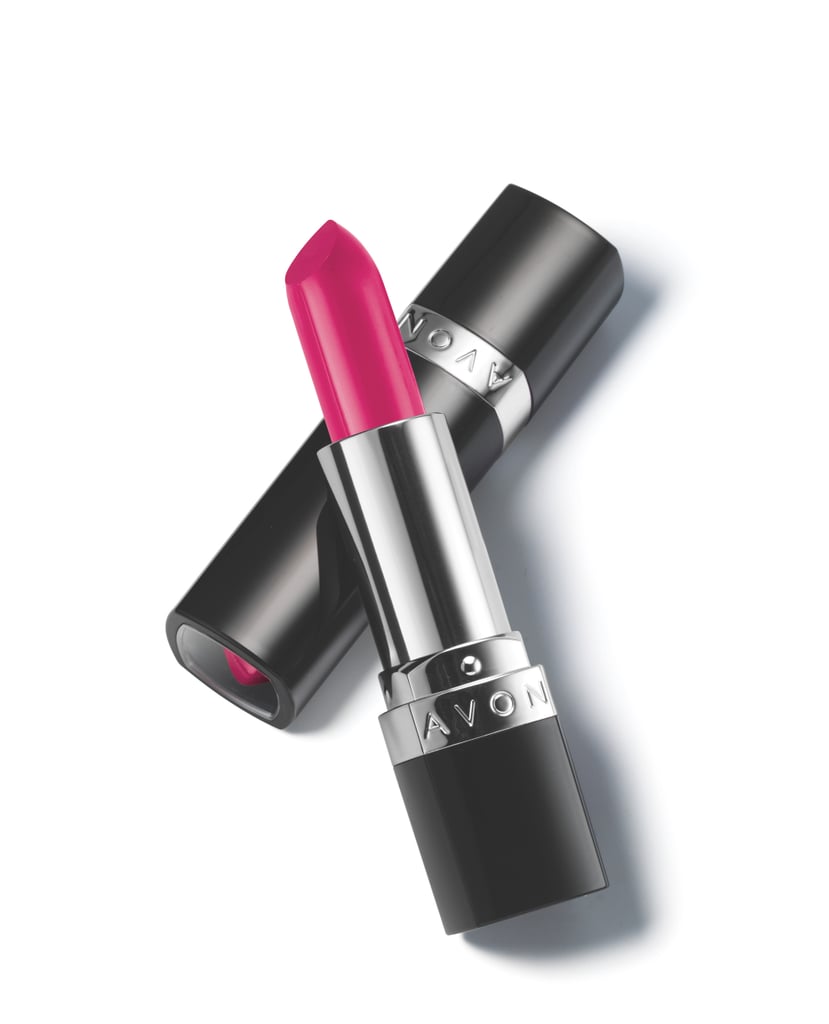 As I get older, I find that a longer-lasting lipstick is more important to me than it once was. I expect a lipstick to make it through most of the day — including coffee, lunch, and events — without necessary touch-ups. This new raspberry hue from Avon [33] ($6, originally $8) lasted through a shower, so I'd say it fits my needs. And as a lipstick hoarder (seriously, I'm afraid to count), the see-through cap makes it easy to find this shade in my burgeoning stash.
— EO
Marc Jacobs Daisy Dream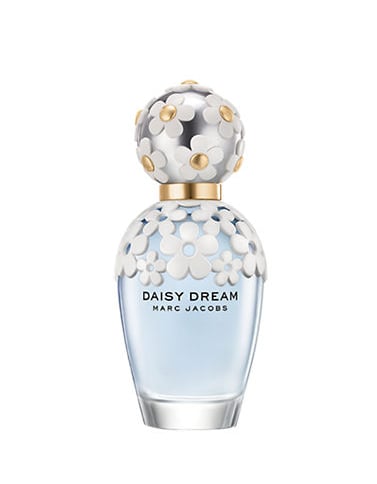 I've already drained an entire bottle of Marc Jacobs's original Daisy scent, so the second I stumbled across his newest scent, I knew I'd found a go-to daytime scent that I could easily wear all year long. Marc Jacobs Daisy Dream [34] ($76) is light and floral and has a fruity hint without being overly sweet. Basically, it's young and flirty without making me feel like I'm wearing a celebrity-endorsed tween fragrance.
— AM
Giorgio Armani Eye & Brow Maestro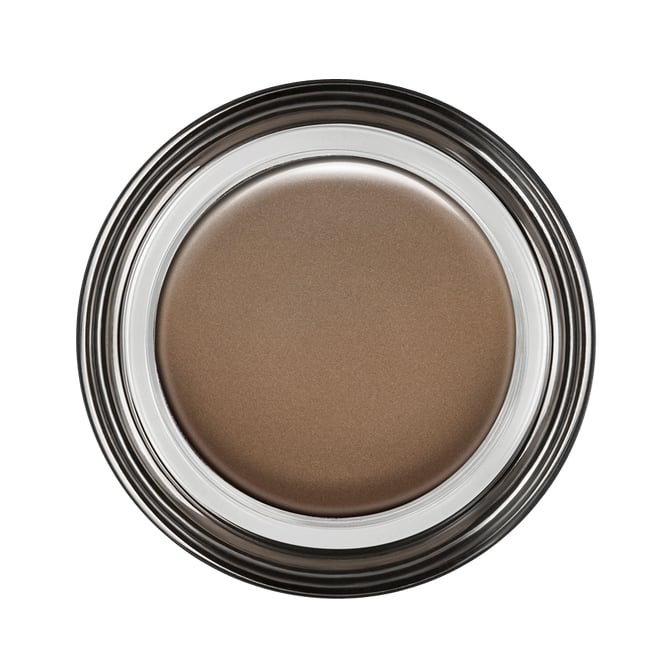 The Giorgio Armani Eye & Brow Maestro [35] ($34) was made with makeup artists in mind because it's a triple threat. It can be used for brows, eye shadow, and even contouring. But really, it's perfect for multitasking makeup mavens like me, because I don't have the cabinet space for all those different products and palettes (#nycstudioproblems). My mom taught me that filling in your brows is the most important step in makeup. But I've also found that the Wenge Wood shade works as an eye contouring color [36] and on cheeks to give my face definition. Now the only question is how I keep my mother from stealing it.
— JC
Darphin Ideal Resource Anti-Dark Circle Eye Illuminator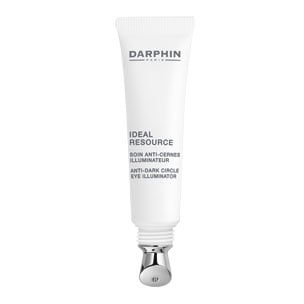 I can't gush enough about just how good the cold metal applicator of Darphin's Ideal Resource Anti-Dark Circle Eye Illuminator [37] ($60) feels on my ever-puffy under-eyes. The tube contains a flesh-colored illuminating cream that also has skin care benefits, like brightening vitamin C. I swirl the cooling tip over my skin, back and forth, which is meant to mimic a beautician's fingertips. This is a product I will be keeping in my backpack for on-the-go touch-ups!
— LL
Clé de Peau Beauté Fluid & Cream Foundation Brush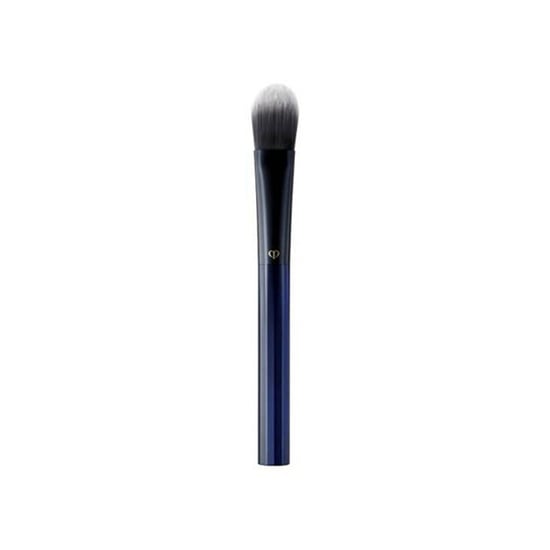 If I splurge on anything beauty-wise, it's skin care products and tools. Wearing foundation almost every day is required since I'm usually on camera, and if I use a brush that's harsh on my skin, you can see the wear and tear after a few weeks' time. Talk to any professional makeup artist, and they'll tell you that you should spend the most time perfecting your skin over any other part of your makeup look. Brushes play a huge part in that flawless glow!
Clé de Peau Beauté's Fluid & Cream Foundation Brush [38] ($45) is what I like to refer to as a "beauty investment," but you won't have to worry about rogue brush hairs or feeling like straw is being swiped over your skin. It comes with its own case and blends makeup beautifully.
— KJ
Lancome Les Sourcils Definis in Medium Ash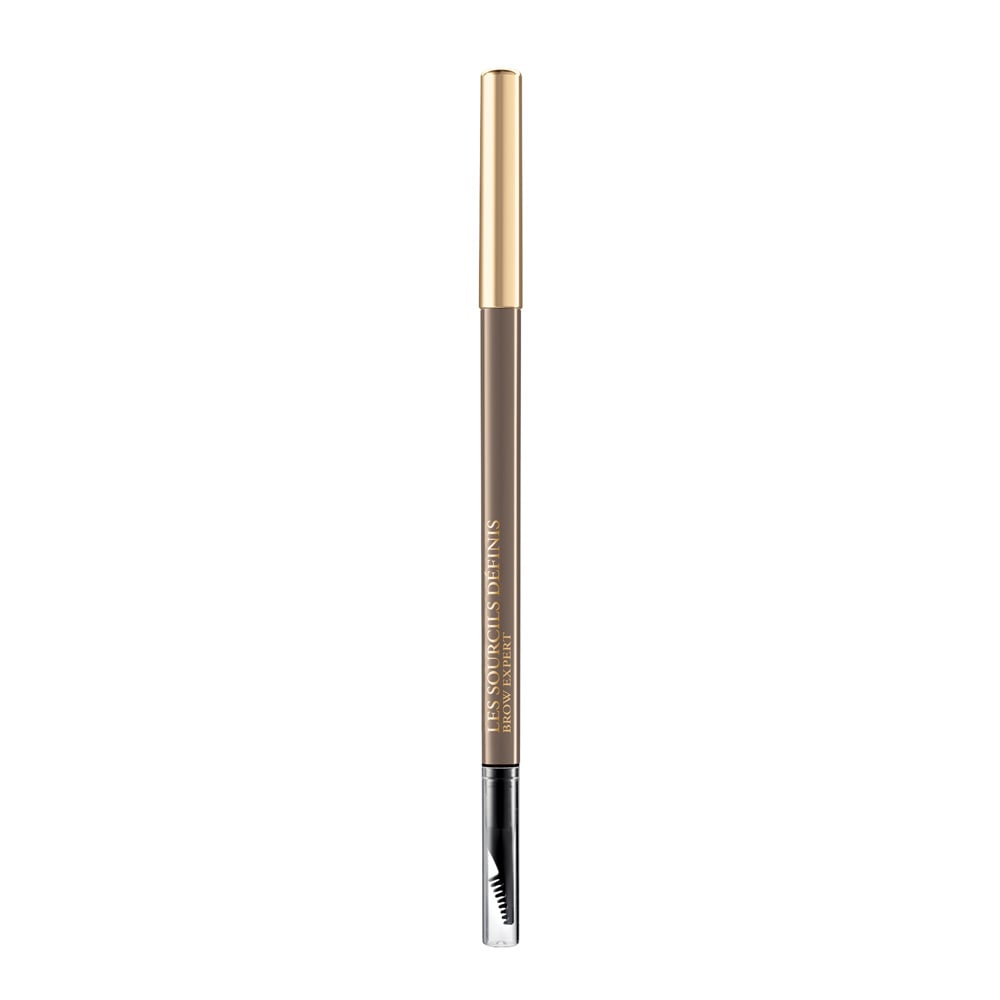 I've recently begun my quest for the perfect pair of brows (keeping Bethany Mota's advice [39] in mind). Thanks to its überfine tip, Lancome's double-ended pencil [40]($26) ensures precise, even strokes and neatly groomed arches — even if I'm drawing them on during my commute. The unique wide-toothed brow comb on the other end is far more precise than your average spoolie brush, so you can make sure every hair is exactly where you want it.
— EO
Make Up For Ever 30 Years 30 Colors 30 Artists Shadow Palette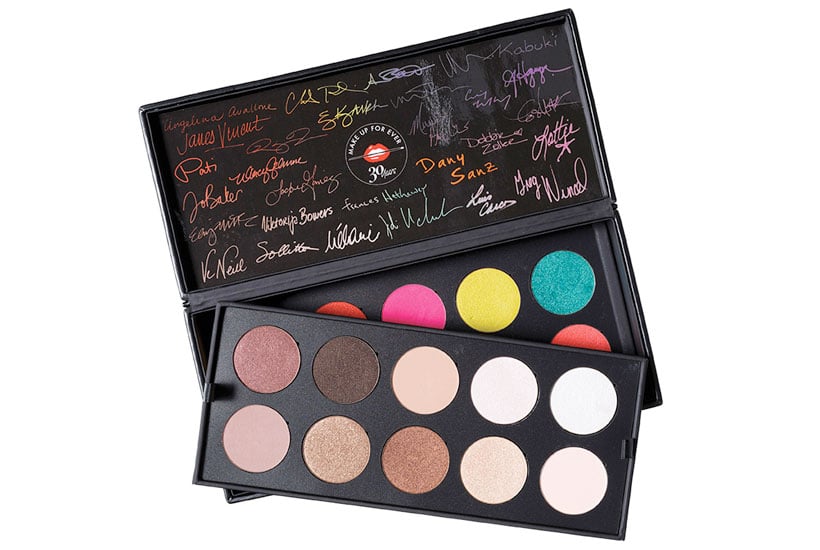 This is the eye shadow palette to end all eye shadow palettes. I recently decided to master eye shadow, and I'm set for life with the 30 Years 30 Colors 30 Artists Shadow Palette [41] ($250). No really, I don't think I'll be able to use all these shades before I die! Each hue was hand-selected by a top makeup artist in the industry to celebrate Make Up For Ever's 30th anniversary. So celebrity pro Pati Dubroff and editorial king Kabuki both picked shades and signed the packaging. The colors range from white to yellow to black, and there are five different finishes including matte and metallic. If you need an eye makeover, I got you!
— JC
Patchology Energizing Eye Patches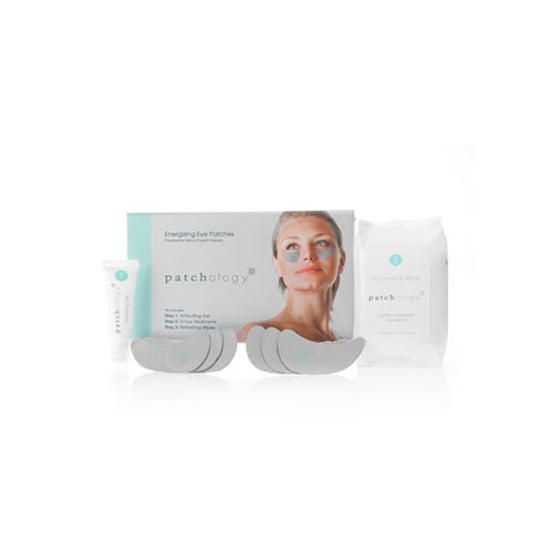 I'm used to wearing eye patches — when I had surgery for ptosis, I had to wear two pirate-esque patches over my eyes for two weeks — so wearing these babies from Patchology [42] ($75) wasn't a problem. The bonus is that you only need to wear them 20 minutes to see results, and they're reusable! One pack comes with three pairs of eye patches that can be used up to four times. I enjoyed these because it feels like a spa treatment at home. You apply a gel to the patches, which are thicker than most on the market, and as they set on your skin, microcurrent technology kicks in to help soothe your skin and smooth out wrinkles.
— KJ