The first step to embracing Summer begins with a to-do list of all the places you plan to visit and the best locations, whether it's a beach in the Caribbean or your own backyard. The second step is figuring out what to pack and which beauty items you really need for your getaway. After all, space is unusually tight thanks to all the sandals and sun hats in your luggage. Packing can require a village effort, which is why we turned to these eight savvy jet-setters including bloggers, stylists, models, and authors. They've developed a sixth sense of the most essential hair, face, skin, nails, and lip products that should be in your vacation bag at all times and just in time for July 4 weekend, they've shared their favorite travel must haves.
Source: Bumble & Bumble [1], Tarte [2], NARS [3], African Botanics [4]
Jenny Bernheim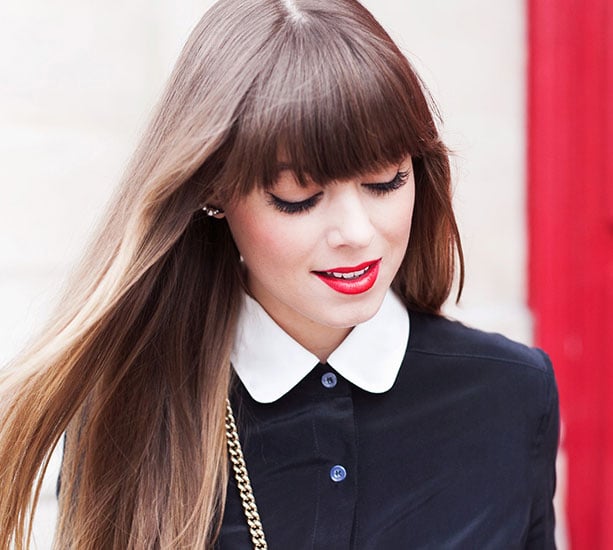 The writer behind Margo & Me [5] knows a thing or two about Givenchy shoes and Chanel purses. With 35,000 Instagram followers and a loyal French bulldog named Margo, Jenny has cultivated devoted fashion followers. And like any jet-setting fashion PR specialist turned blogger, stylist, and designer, she also has a handy list of makeup favorites that she can't travel without:
Summer Destinations: Vancouver, New York City, and London.
1. Chanel Eyeliner [6] ($45)
Jenny Bernheim: My beauty muses are Bridget Bardot and Jane Birkin. They always had the perfect cat eye! The trick to getting that is to use a piece of scotch tape, connect the edge of the tape to the outer corner of your eye and then to the edge of your eyebrow.
2. It's a 10 Miracle Leave-In Product [7] ($30)
JB: Ladies with long hair, if you haven't discovered It's a 10 yet, run to your closest drug store and buy it immediately. There is no false advertising on this bottle, it truly works miracles on hair and smells delicious, too.
3. Glytone Anti-Aging Facial Serum [8] ($67)
JB: Skin care has always been a top priority for me because I've struggled with acne, dry skin, oily skin, and everything in between. I've been through countless over-the-counter products, and a few years ago I discovered Glytone's Anti-Aging Facial Serum, which has done wonders for my skin thanks to the glycol acid.
Source: Carin Olsson [9]
Margaret Zhang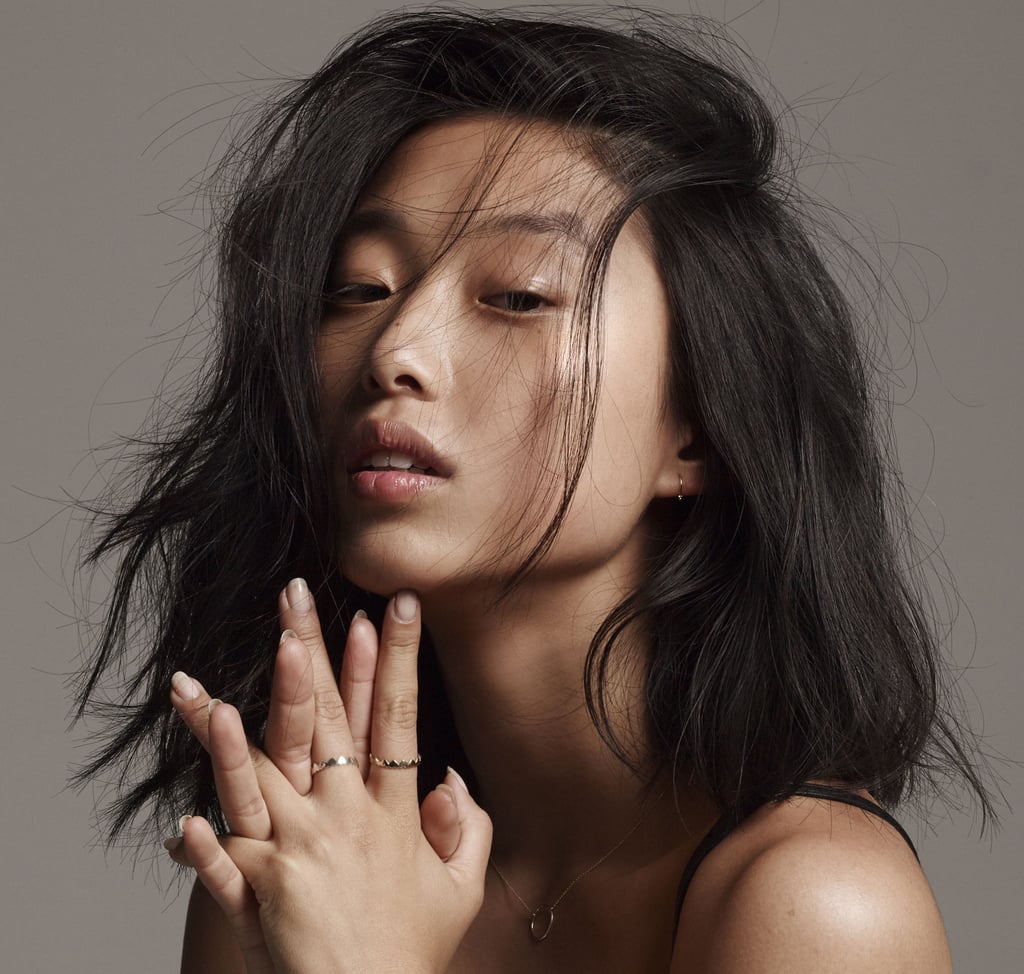 Photographer and stylist Margaret has traveled everywhere from Hong Kong to London, and the best part is that she documents it all on her site, Shine by Three [10]. The native Aussie has perfect insight into what makes a sun-kissed look and how to get beach waves. She shared some of her favorite traveling essentials:
Summer Destinations: New York, Los Angeles, Singapore, Bali, and Vietnam.
1. Extra Virgin Coconut Oil [11] ($14)
Margaret Zhang: I've been using coconut oil as a face moisturizer and makeup remover, hair mask, and body lotion for years, and it's never failed me. Not to mention the peace of mind knowing exactly what you're putting on your face.
2. Bumble & Bumble Surf Spray [12] ($26)
MZ: On an average work or study day, my hair is up and out of my face, so I am not huge on superstyled hair. On vacation, however, the easiest styling involves a little sea salt spray so you hair dries wavy. Bumble & Bumble is my favorite for dark hair since it doesn't dry with a gray coating because of the salt.
3. NARS Soft Touch Shadow Pencil in 'Goddess' [13] ($25)
MZ: This one is an easy eye-opener and complexion brightener for the corners and waterline of your eyes, under your eyebrows, and your cupid's bow.
Source: Pierre Toussaint [14]
Taryn Multack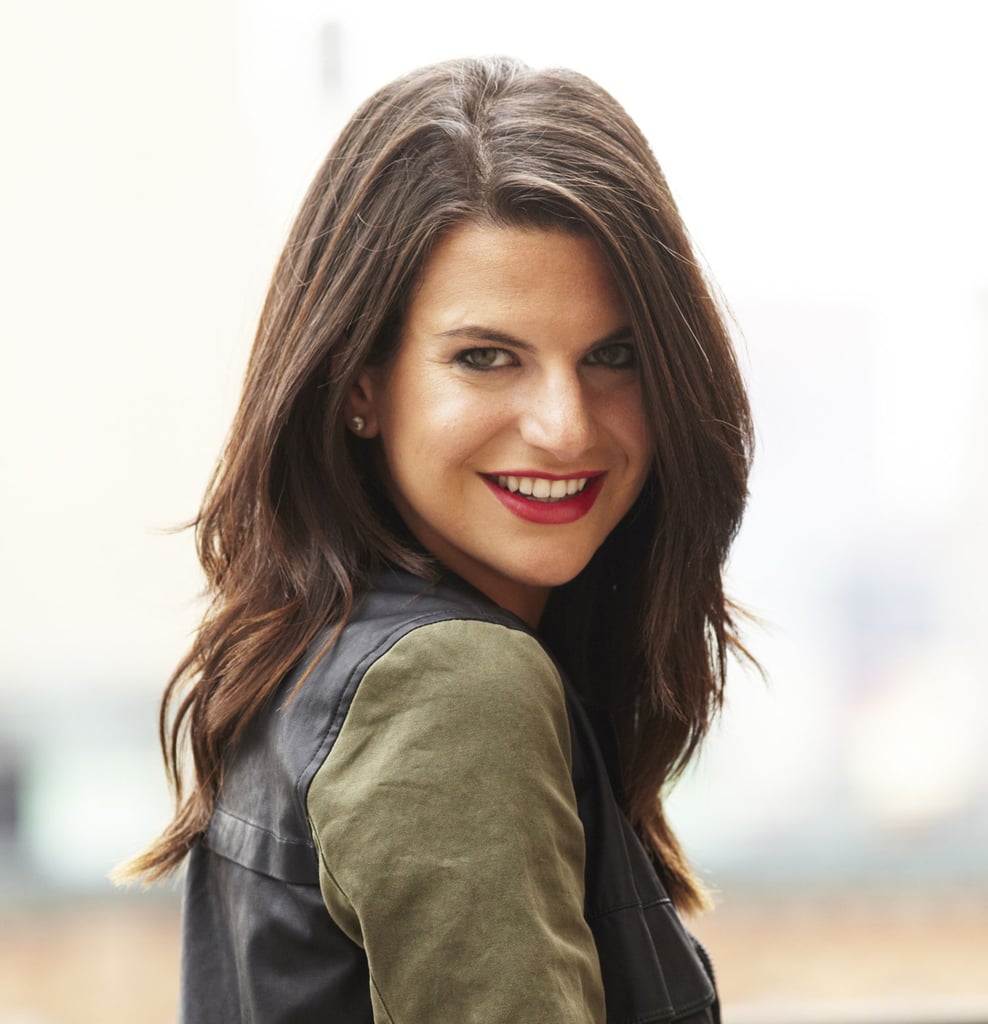 If you want to transform a runway look into DIY [15] nail designs or need manicure inspiration, New Yorker Taryn Multack has you covered on her blog Miss Ladyfinger [16]. The press frequently features the self-taught nail artist and her creative ventures, so it's no surprise when asked what beauty products she packs for vacations, one of them had to do with nails.
Summer Destinations: Montauk, NY, and Nantucket, MA.
1. Simple Eye Make-Up Remover Pads [17] ($6)
Taryn Multack: Whenever I'm traveling and have long days, these are the easiest things to toss in my bag and use on the go.
2. Roller Ball Perfumes
TM: I never travel with my regular-size perfumes for fear of one of them breaking! Plus, I can never make up my mind, so I always have two of these roller balls at my disposal — Chloé [18] ($25) for day and Lavanila [19] ($19) for night.
3. Seche Vite Dry Fast Top Coat [20] ($9)
TM: I always travel with this top coat by Seche Vite and an extra color of polish for emergencies. I add a layer of top coat each day I'm away, making sure to paint along the tip of the nail. It dries in minutes and extends the lifespan of my manicure.
Source: Matthew Capowski [21]
Meg Cuna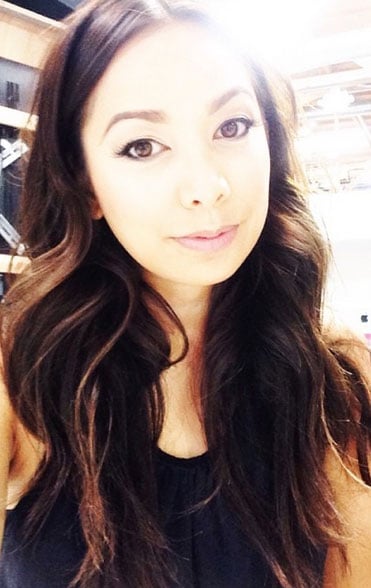 As POPSUGAR's LA-based style director, Meg Cuna has traveled extensively for work and leisure — directing our videos and getting inspiration for upcoming stories and segments. Of course we had to ask for her must-have travel products, and she graciously shared her go-to items below:
Summer Destinations: British Columbia, Tulum, Big Sur, and Paris
1. African Botanics Neroli Infused Marula Oil [22] ($85)
Meg Cuna: I'm a minimalist so I like when one product serves several purposes. I use Marula oil to moisturize my face morning, night, and in flight. I also use it to protect my hair and hands from harsh and dry weather. It's absorbing, light, and nongreasy, and it gets extra points for giving me a subtle glow without clogging my pores.
2. Nars The Multiple [23] ($39)
MC: This makeup stick has saved me time and time again. I use it on my eyes, cheeks, and lips to brighten my face and fake a well-rested, fresh-from-vacation look. I love that it's lightweight and blends well with my favorite tool — my fingers!
3. Bobbi Brown Beach Body Oil [24] ($32)
MC: I first discovered this on vacation in Turks & Caicos, and now I wear it all the time. It has four essential oils (olive, sesame, avocado, and jojoba) and vitamins E and C. The scent is a blend of sand, jasmine, sea spray, and mandarin that keeps me mentally and forever in vaca mode. Who doesn't love that?
Follow or tweet @MegCuna [25]
Photo: Meg Cuna [26]
Stephanie Liu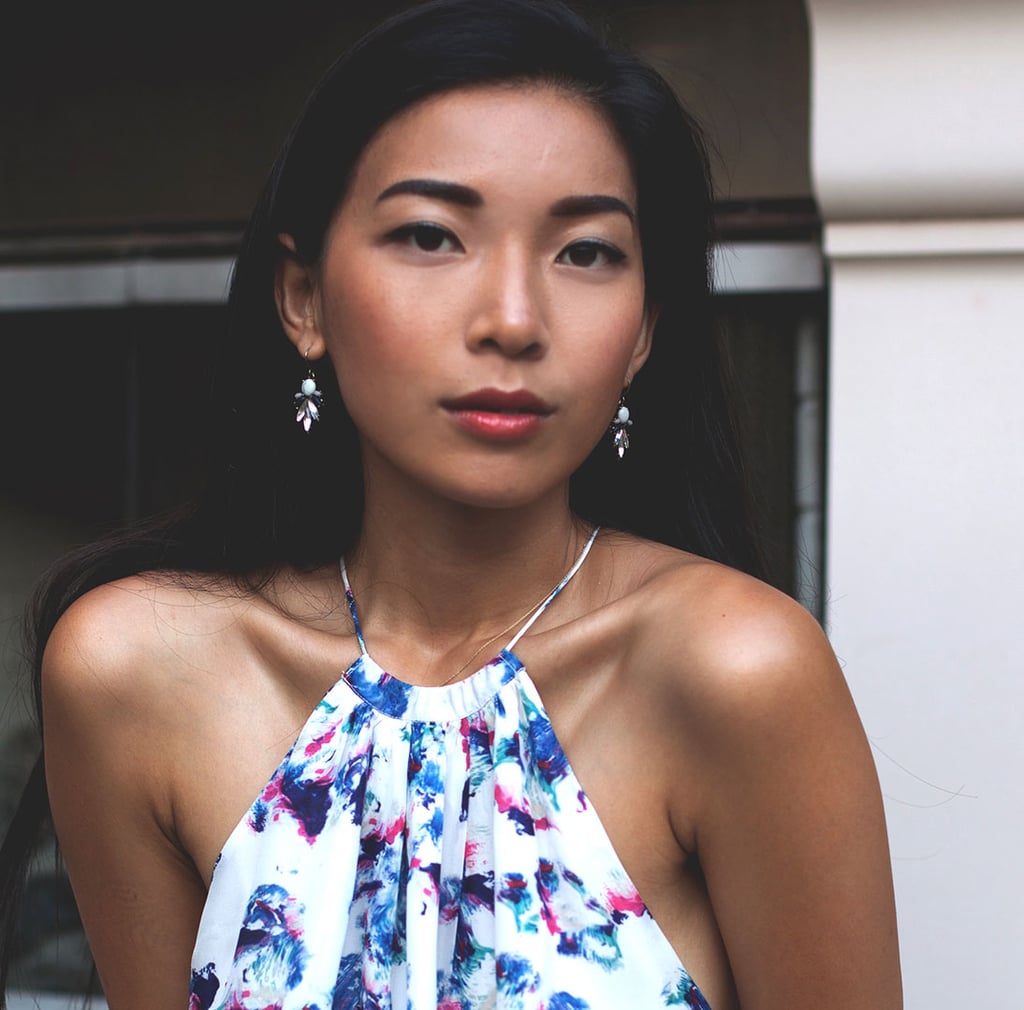 Stephanie Liu, the mastermind behind style blog Honey & Silk [27], embodies the Cali-cool vibe (she lives in Orange County). The model's bronzed skin and flowing hair appear as effortless as her wardrobe. We picked her brains on how to get her easy breezy look.
Summer Destinations: San Francisco, Palm Springs, CA, and New York.
1. Davines This Is a Sea Salt Spray [28] ($28)
Stephanie Liu: My hair doesn't necessarily keep up with me when I travel and tends to fall flat, so Davines's sea salt spray is my hair's traveling hero. I spray it onto my roots and midsection and tousle my hair for the perfect just-got-back-from-the-beach look!
2. Urban Decay Naked Bronzing Beauty Balm [29] ($34)
SL: I dread the moment I pick up my luggage and it weighs 100 pounds, so I try to minimize my products as much as possible. This beauty balm is the perfect all-in-one moisturizer, sunscreen, and bronze tint for that vacation glow. The formula is light and suits sensitive skin.
3. Burt's Bees Tinted Lip Balm [30] ($6)
SL: I love the tinted version of their staple lip balm. This provides a sheer swipe of color with all the moisture for the natural look. Who has time to fuss with lipstick when you're relaxing poolside?
Source: Stephanie Liu [31]
Alexis Wolfer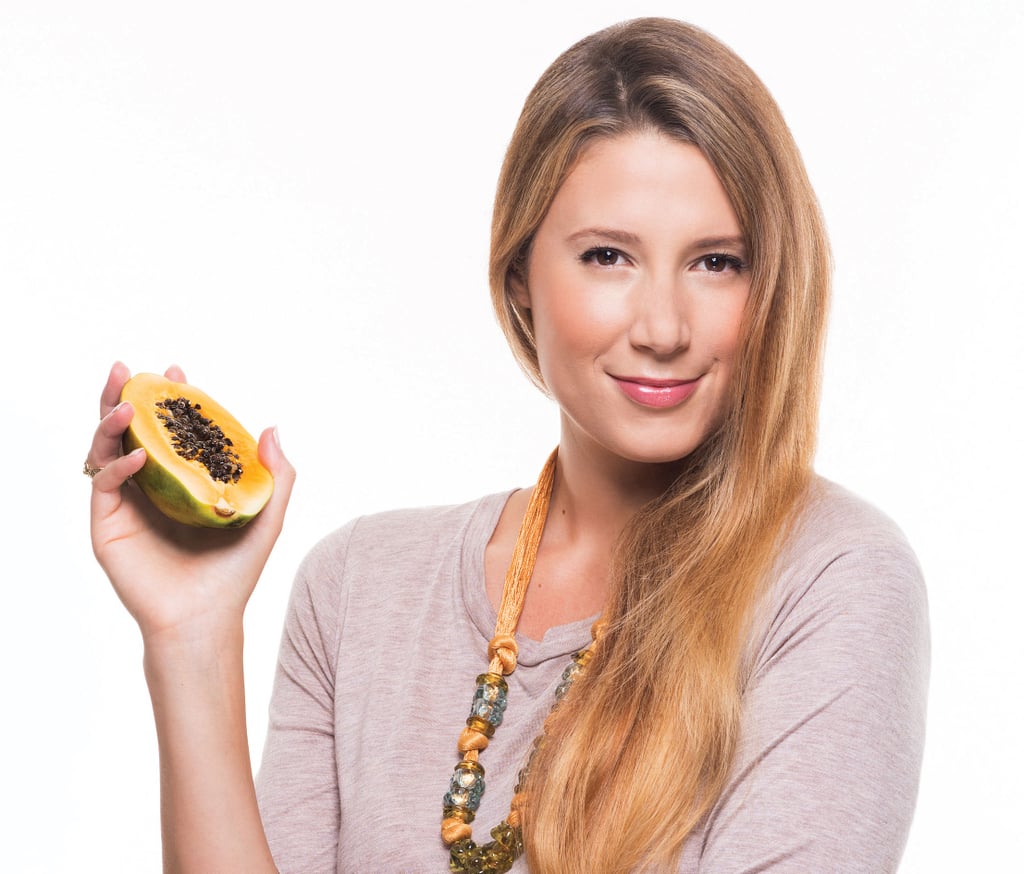 As the founder and editor in chief of The Beauty Bean [32], Alexis is known in the biz as the DIY [33], all-natural beauty-loving queen bee. She even recently wrote a book devoted to her top food-based beauty tips [34]. If you want to live as healthy and beautifully as the California-based blogger, then read up on her beauty favorites.
Summer Destinations: Las Vegas, New York, and Florida.
1. ColoreScience Mineral Corrector Palette [35] ($43)
Alexis Wolfer: As far as concealers go, this is my favorite. Not only does the 5-in-1 palette have a color-correcting shade to conceal anything, but it's also 100 percent pure mineral so you don't need to worry about it clogging your pores. I had a bright red pimple on a recent trip to Japan and Thailand, and my best friend was shocked at how this product made it invisible!
2. L'Occitane Jenipapo Oil SPF 15 [36] ($30)
AW: This SPF brings all the benefits of facial oils we've grown to love to your body with its Jenipapo oil, which has been a Brazilian beauty secret. It also has a light fruity and floral scent that doubles as a perfume.
3. Vichy Eau Thermale [37] ($14)
AW: This is a thermal spa water spray from France that's packed with 14 minerals and antioxidants to help cool, soothe, and protect your skin. You can spray it on directly after cleansing or even over makeup for a beauty boost on the go.
Source: Evan Sung [38]
Donna Louise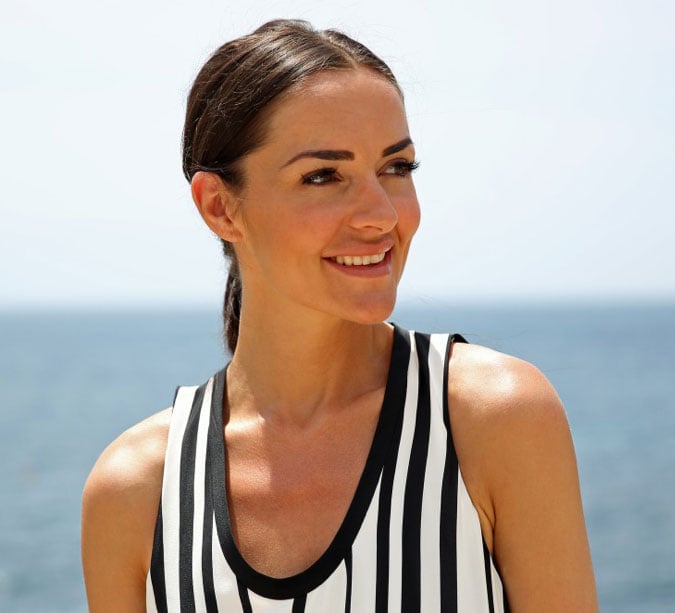 This UK-based style blogger from The Stylemma [39] is often spotted around Europe (in fact, she just returned from a trip to Spain) wearing the chicest ensembles — be it an all-white look or dressed-up denim. Naturally, she has an elegant beauty look to match. Those headed abroad this Summer will soak up her tips.
Summer Destinations: New York.
1. Laura Mercier Tinted Moisturizer Broad Spectrum SPF 20 [40] ($43)
Donna Louise: This tinted moisturizer is the best I have ever found, and as soon as Summer hits us in the UK, it is all I wear on my face. It is also my main makeup choice when I'm traveling.
2. Tangle Teaser [41] ($9)
DL: I never leave home without this brush. I have very long hair, and I found that it doesn't snag or cause split ends, even when my hair is wet.
3. The Weekender Travel Bag [42] ($38)
DL: I always struggle to find the perfect case for all my products, so when this arrived before my holiday, I couldn't believe how much I could fit in — even my brushes have their own section. This is a must have if you are planning to travel this Summer.
Source: Marcos Varela [43]
Stephanie Sterjovski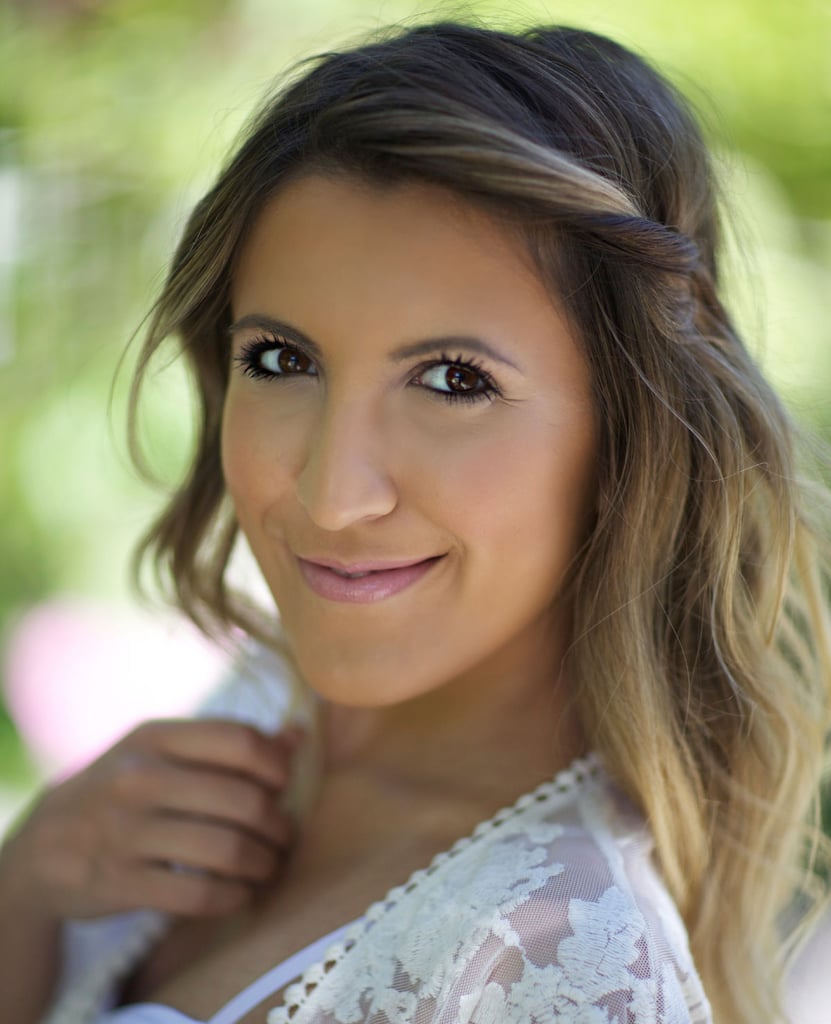 Canadian designer and style blogger [44] Stephanie Sterjovski has been featured on POPSUGAR Fashion [45] and Lauren Conrad [46]'s site for her feminine yet put-together outfits. We asked her about the makeup products that complement her look:
Summer Destinations: Nashville and Florida.
1. Benefit The POREfessional [47] ($12)
Stephanie Sterjovski: I love how this little primer hides pores and preps skin for silky smooth foundation application. It lasts all day (even through the heat).
2. Tarte Amazonian Clay Full Coverage Airbrush Foundation [48] ($36)
SS: This foundation evens out my skin tone and keeps it matte in the heat while giving an airbrush finish.
3. One Love Organics Easy Does It Foaming Cleanser [49] ($29)
SS: This is the only cleanser my skin agrees with, and the best thing is you can use it as a body wash and in your hair as a shampoo. Perfect for packing light!
Source: Stephanie Sterjovski [50]