The Tribeca Film Festival has started bringing out the biggest stars, who also happen to be New York City natives including Katie Holmes [1] and Olivia Palermo. But even better than the movie screenings are the numerous gorgeous beauty looks spotted on the red carpet. To see more of the best celebrity hair and makeup moments from this week including Lupita Nyong'o and Jennifer Lopez [2], keep scrolling.
Olivia Wilde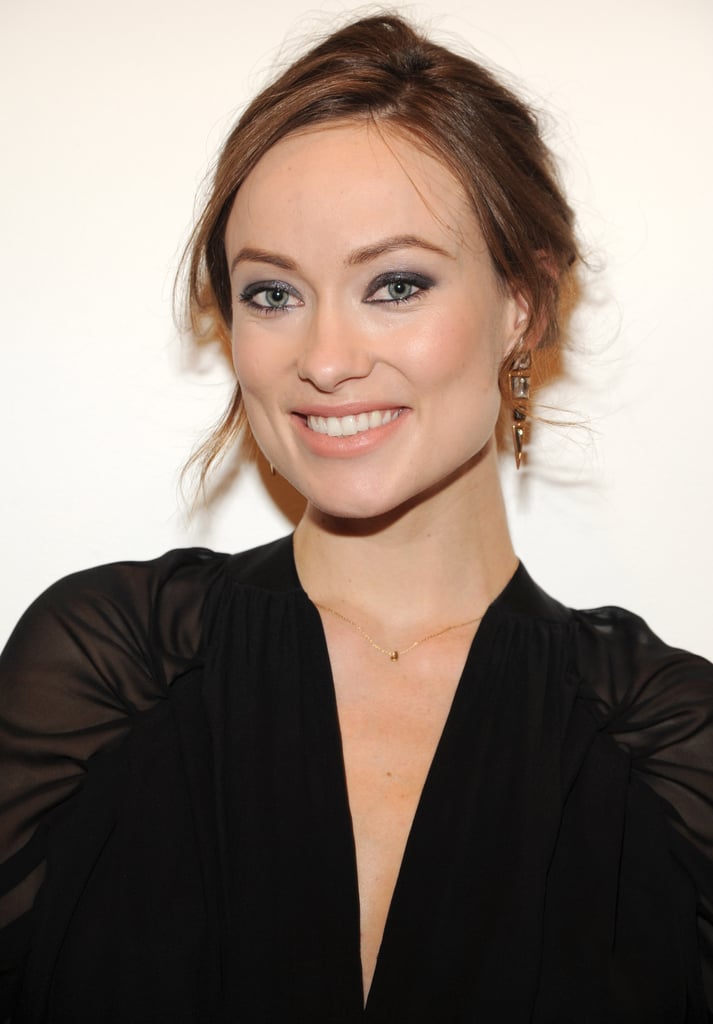 As a mom-to-be, Olivia isn't sticking to neutral makeup looks. At the Revlon concert for the Rainforest Fund, she rocked dark blue eye shadow.
Katie Holmes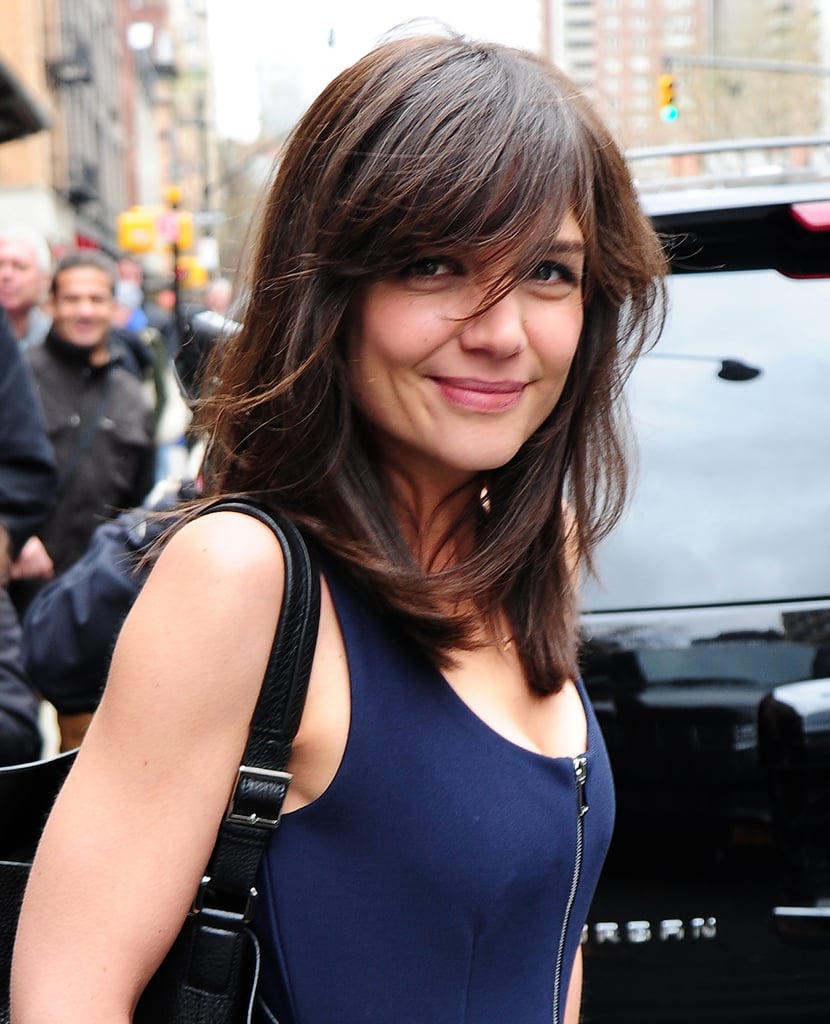 Katie was spotted out and about in NYC with the perfect blowout. Her extralong bangs flowed effortlessly in the wind.
Olivia Palermo
Is there ever a day Olivia's hair isn't flawless? She wore her strands straight with a deep middle part for the IWC For the Love of Cinema event in NYC, and we love her highlights, too!
Karolina Kurkova
Pink lipstick [3] has been popping up everywhere on the red carpet lately. Karolina tried a neon shade at the IWC For the Love of Cinema event. The bright hue popped against her tanned complexion.
Leighton Meester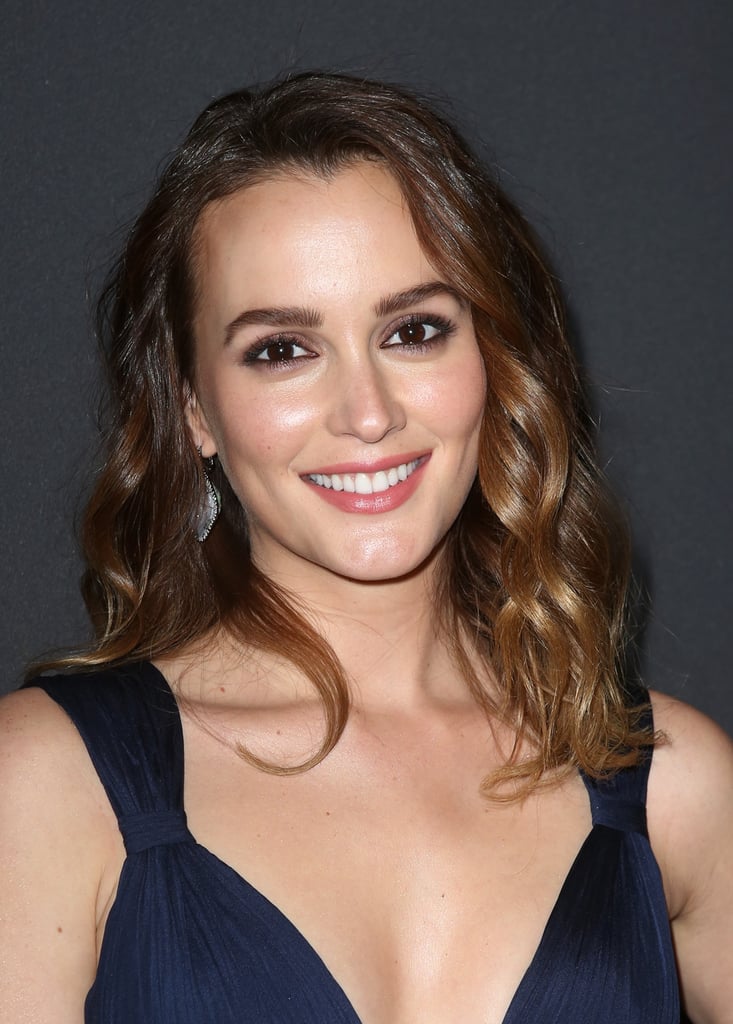 Leighton opted for chic waves at the opening night of Of Mice and Men. She paired her navy dress with a metallic eye makeup look.
Minka Kelly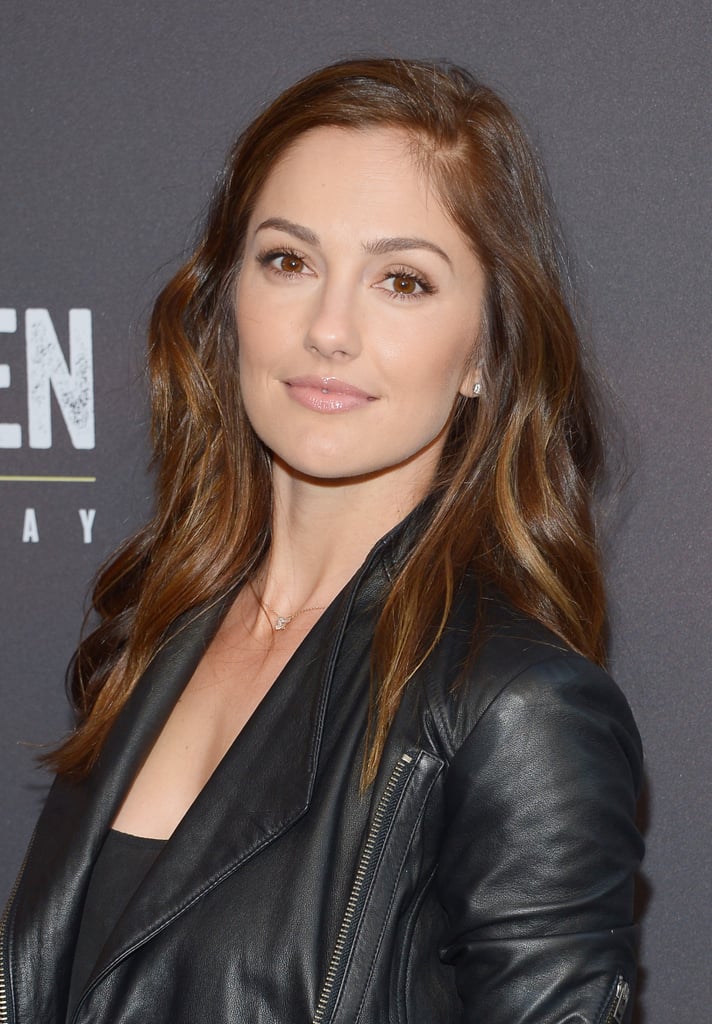 At the Of Mice and Men Broadway opening, Minka sported a pared-down beauty look with sheer pink lips and minimal waves.
Brandy Norwood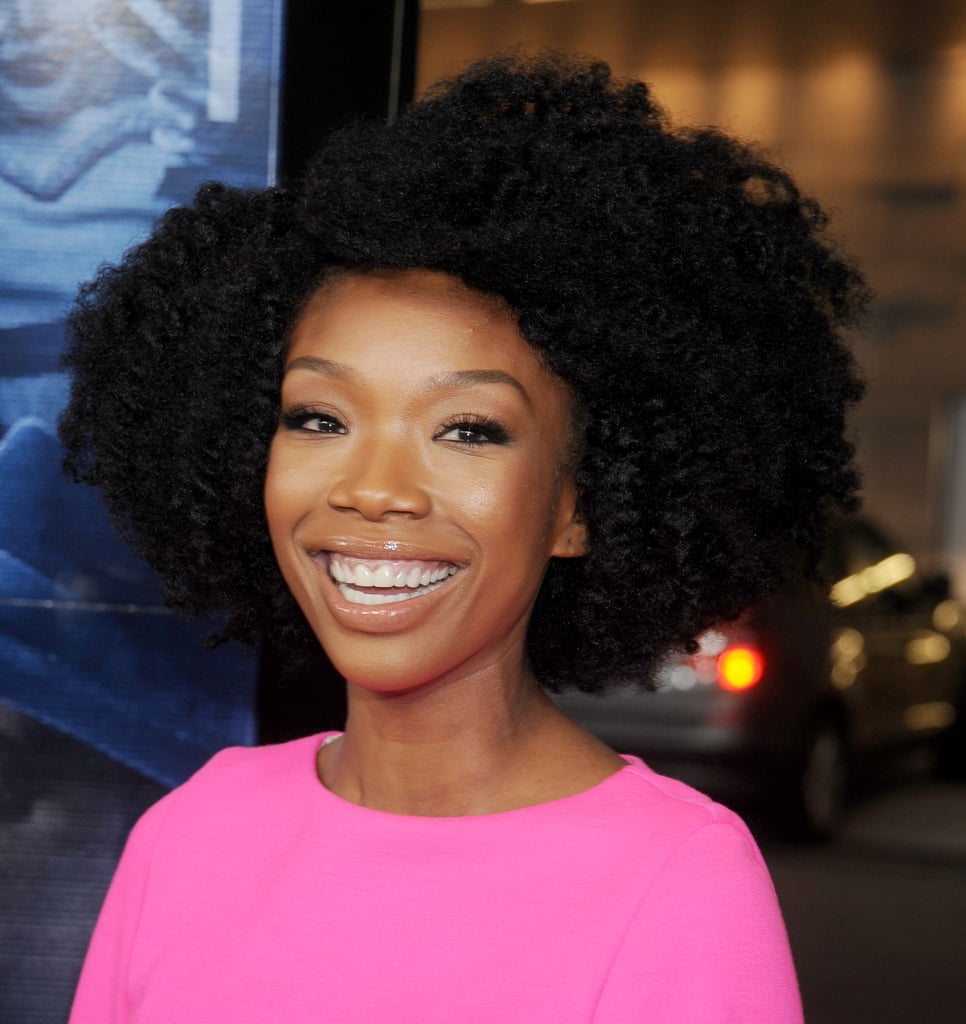 Brandy was definitely channeling some Solange Knowles hair [4] vibes at the Haunted House 2 premiere.
January Jones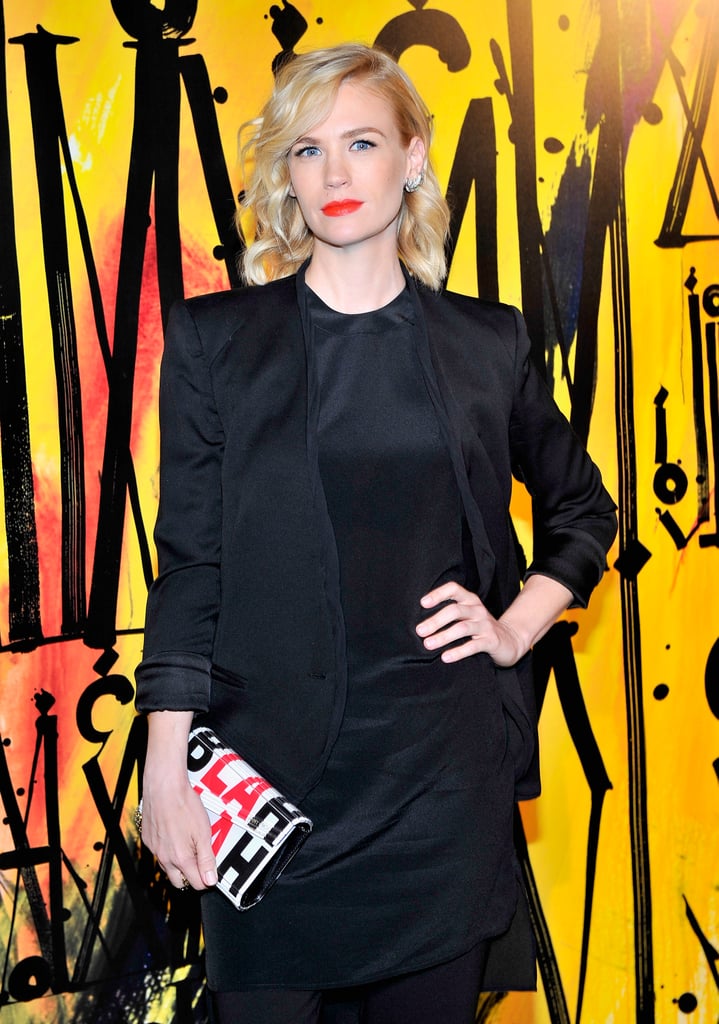 For Jimmy Choo's launch of Choo.08, January wore a bright orange lip and tucked her shoulder-length bob behind one ear.
Emmy Rossum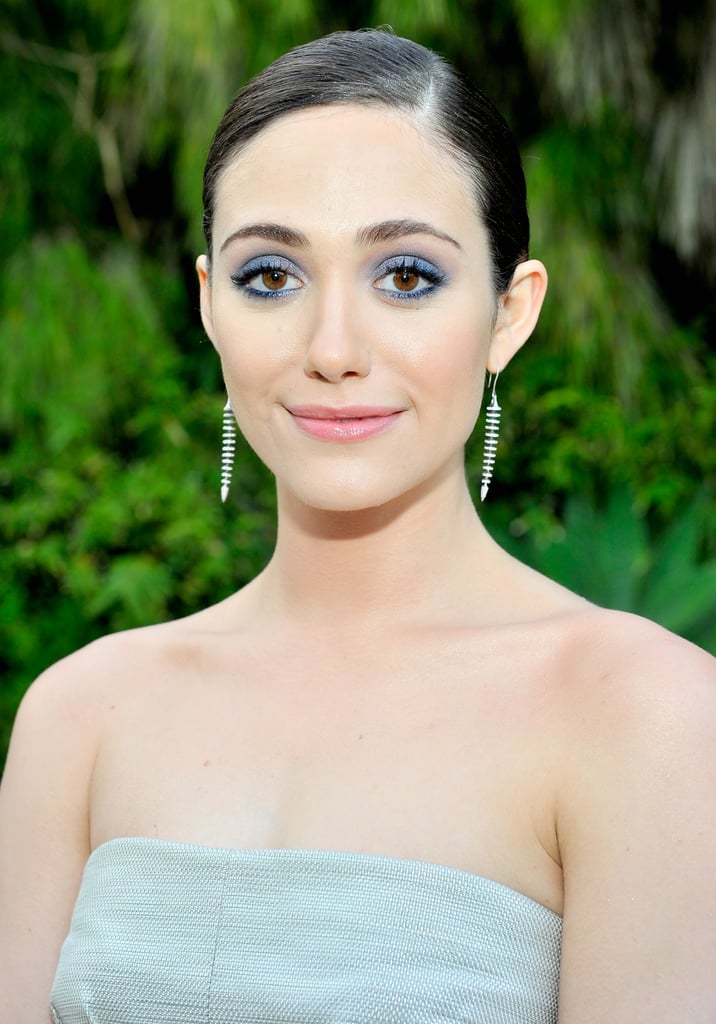 Emmy was feeling blue at the launch of Choo.08 — just check out her dramatic sky-colored eye makeup and dress.
Kate Bosworth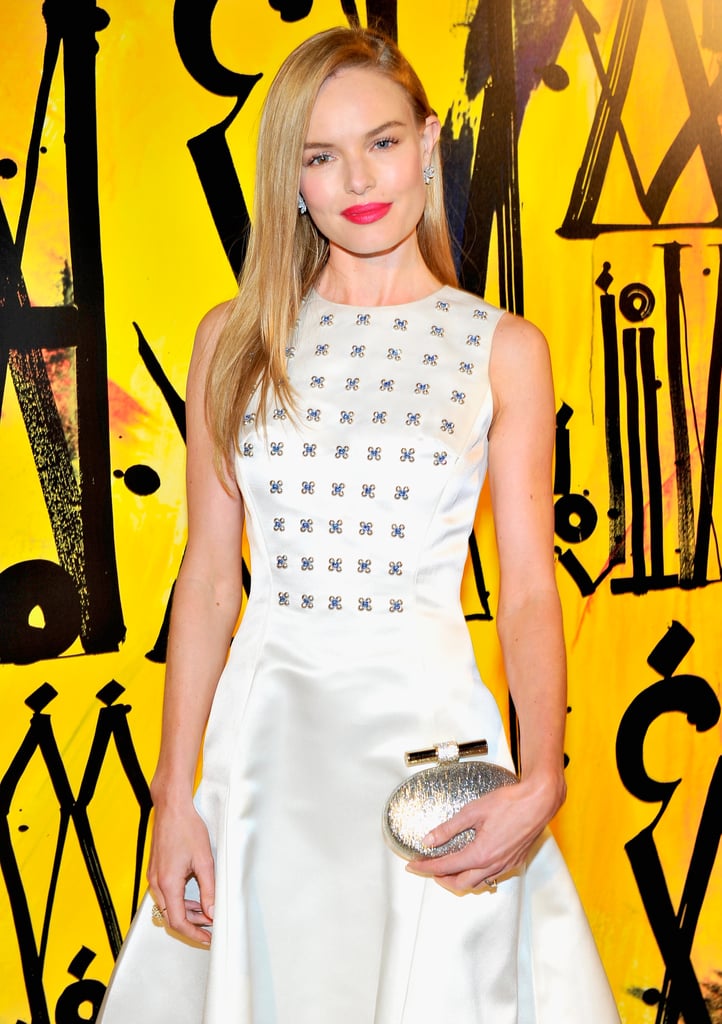 Kate wore a bright pink lip and sleek, sideswept strands to Jimmy Choo's launch of Choo.08.
Solange Knowles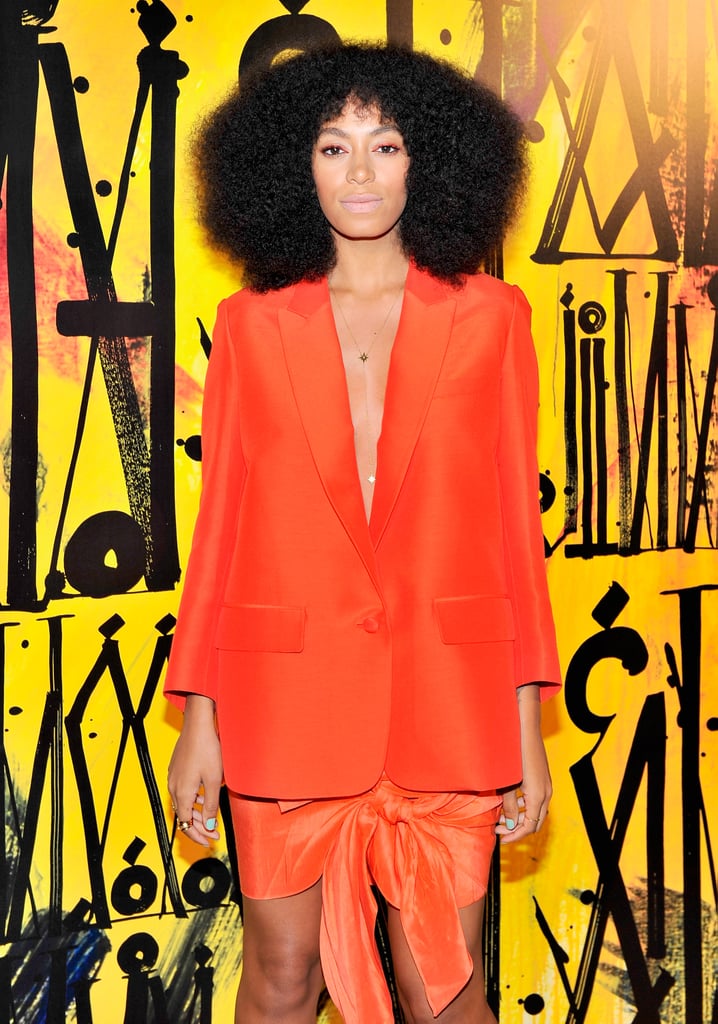 Of course, we can count on Solange to take the orange makeup trend to the next level. She wore matte melon eyeliner and a neutral lip at Jimmy Choo's launch of Choo.08.
Christina Hendricks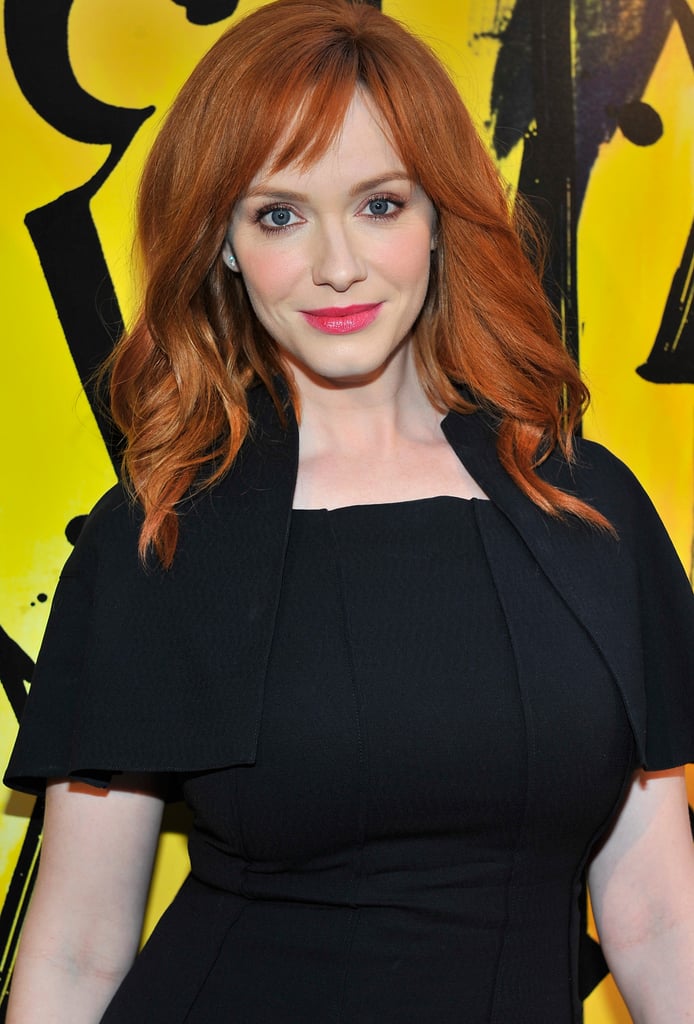 Also at Jimmy Choo's launch of Choo.08, Christina went with a monochromatic makeup palette with varying shades of pink on her eyes, cheeks, and lips.
Camilla Belle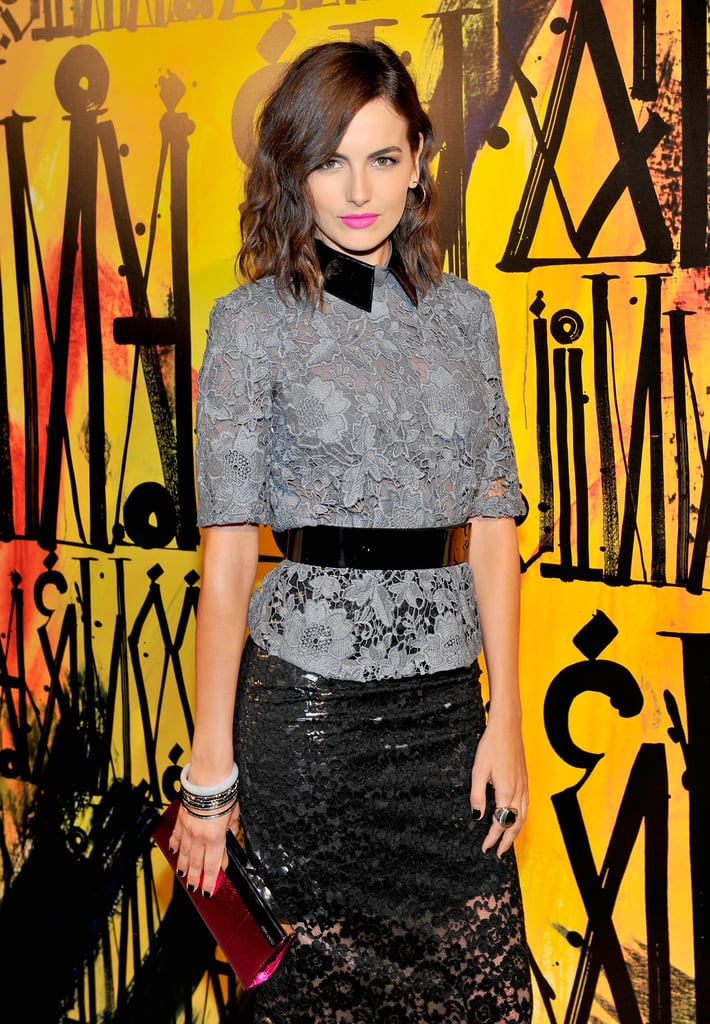 Camilla electrified the red carpet at the launch of Choo.08 with a neon purple lip color.
Jaime King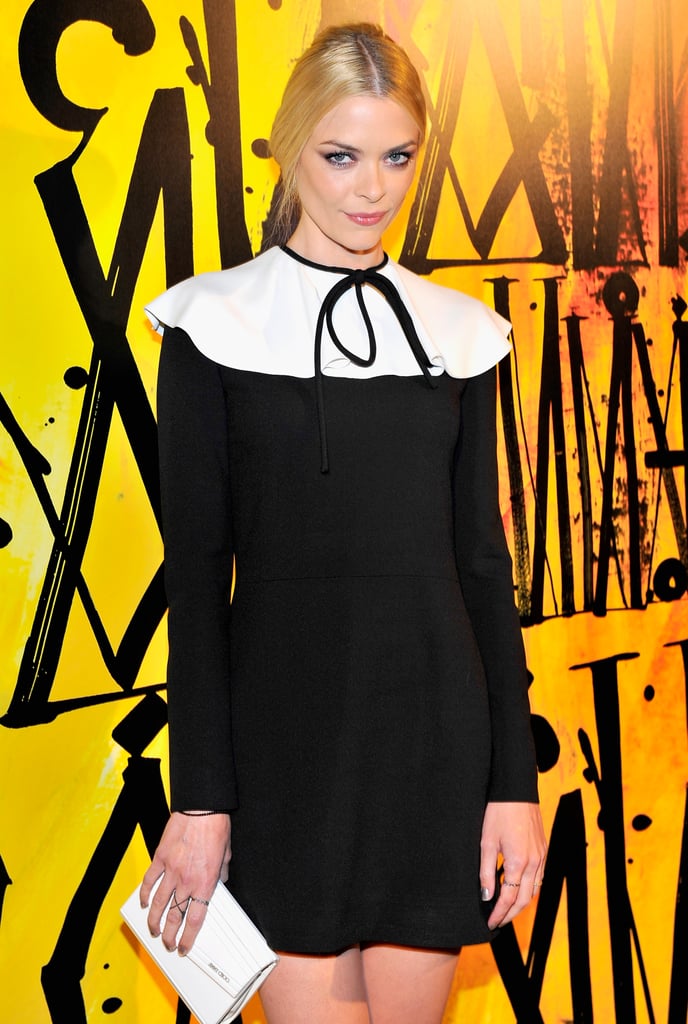 Jaime wore a futuristic eye look for Jimmy Choo's launch of Choo.08. It was a mix of metallic purple and graphite eye shadow at a sharp, winged angle.
Zoë Kravitz
A newly blond Zoë attended Jimmy Choo's launch of Choo.08, wearing a dark brown smoky eye and a sheer pink lipstick.
Emma Stone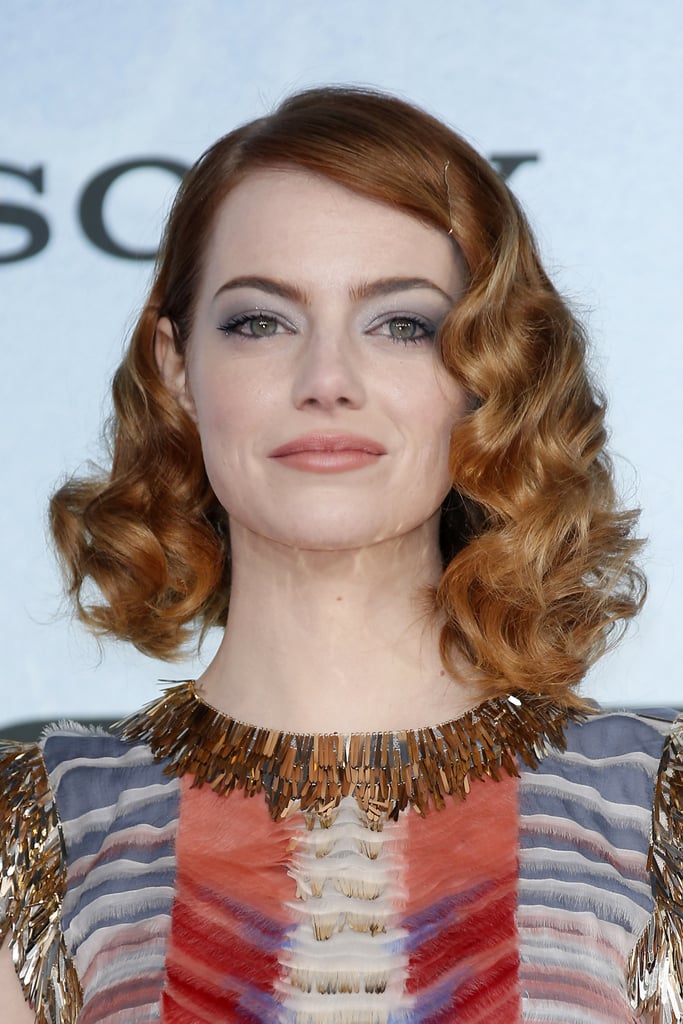 Emma gave us yet another amazing eye look at the Berlin premiere of The Amazing Spider-Man 2. This time it was all about the deep gray shadow.
Emma Stone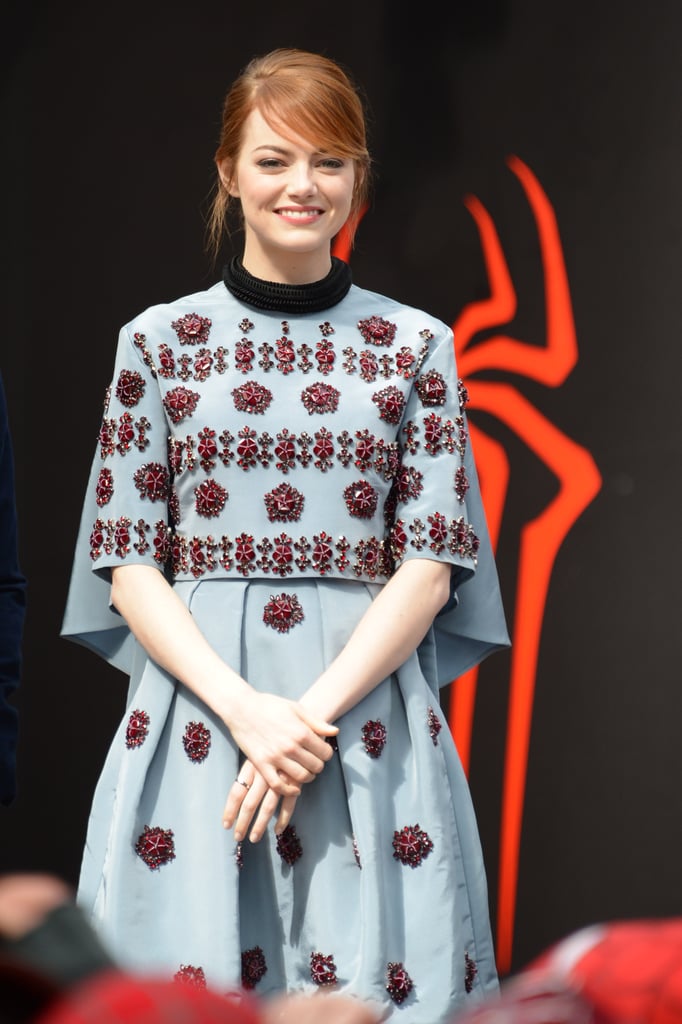 At the Amazing Spider-Man 2 photocall in Berlin, Emma went for a chic look with a sideswept bang and neutral makeup tones.
Emma Stone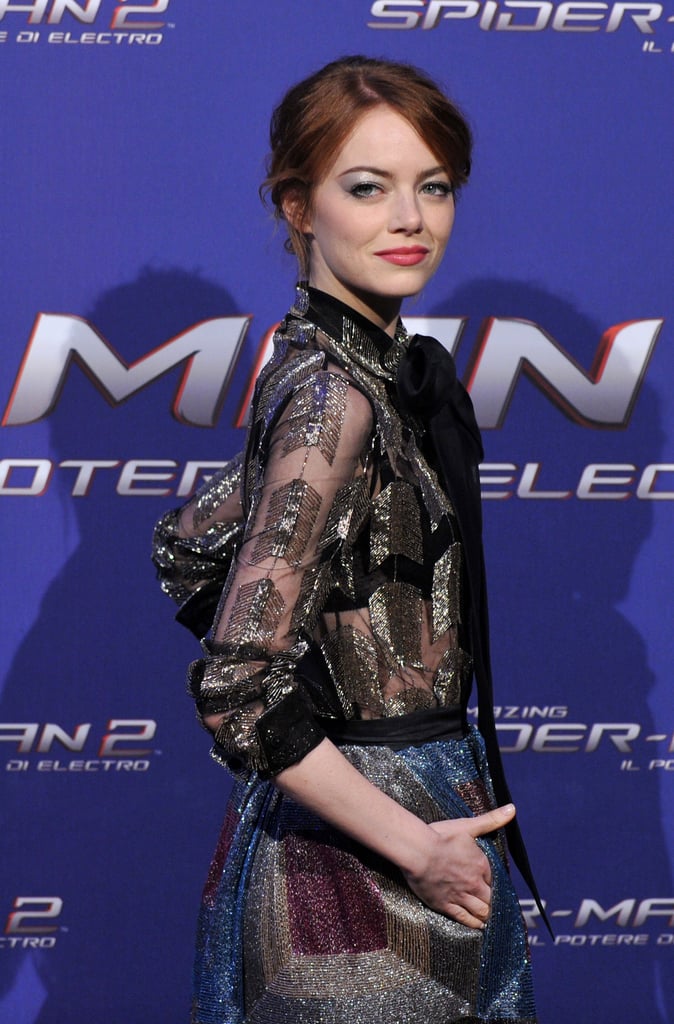 Emma opted for a silvery shadow for the Rome premiere of The Amazing Spider-Man 2. She matched the metallic eye look with a cherry lip stain.
Leslie Mann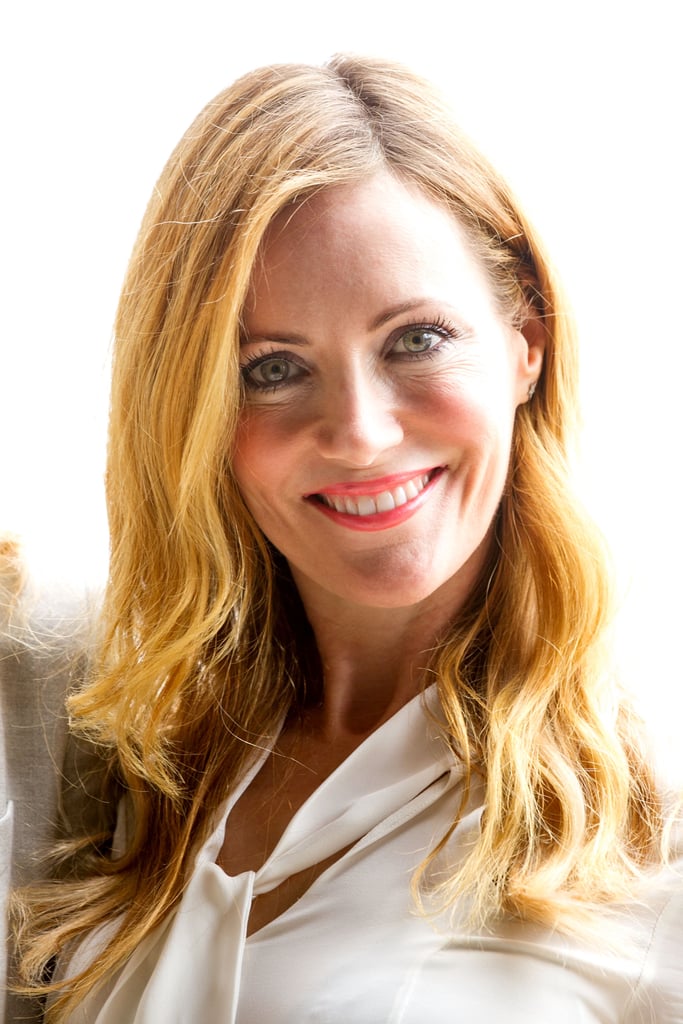 Leslie chose a punchy pink lip shade to accent her strawberry blond hair color at the Other Woman photocall in Australia.
Kate Upton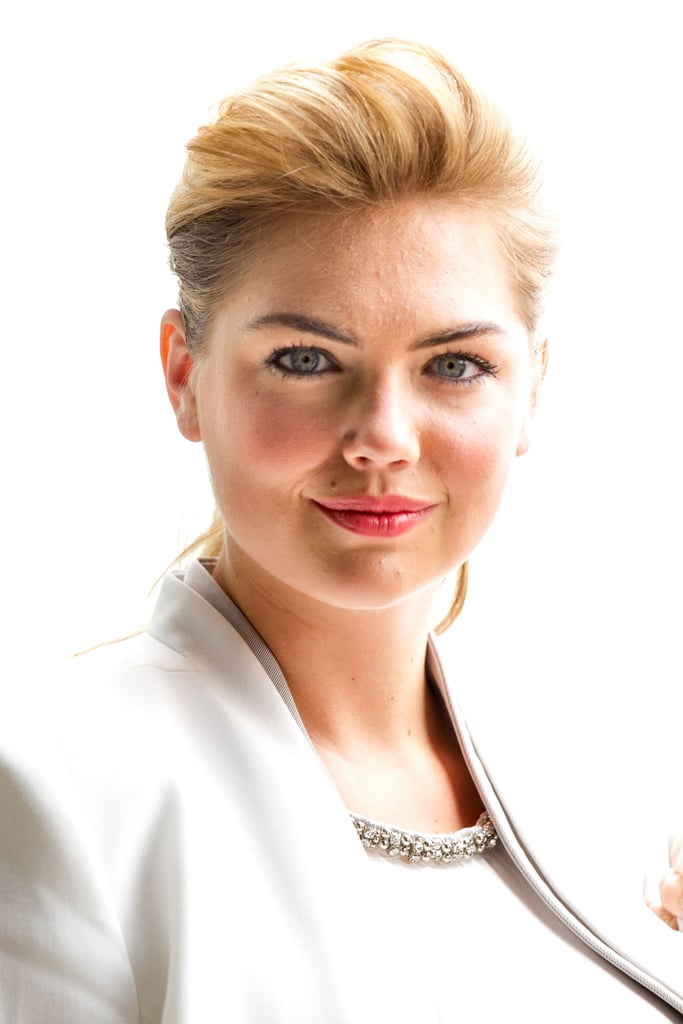 A teased updo, smudged eyeliner, and a glossy pout gave Kate a subtly sultry daytime look at the Other Woman photocall in Sydney.
Cameron Diaz
At the Other Woman Australian photocall, Cameron chose a bold, hot-pink lipstick, which coordinated with her other castmates.
Zooey Deschanel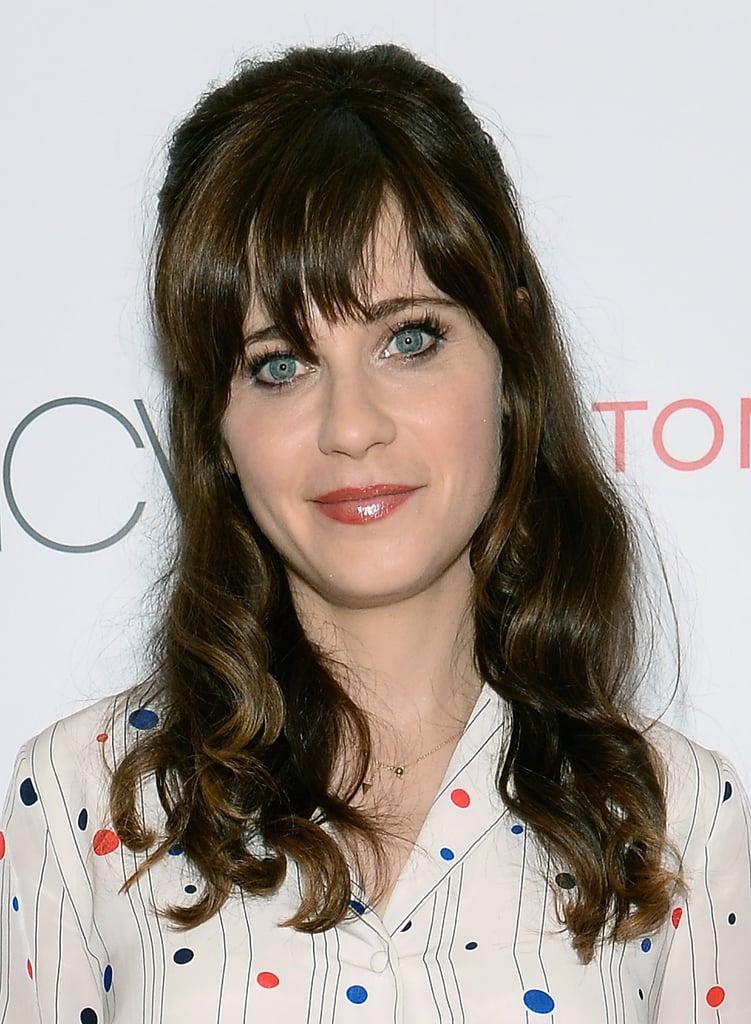 At the To Tommy From Zooey launch in NYC, Zooey wore her quirky curls in a half-up hairstyle.
Lupita Nyong'o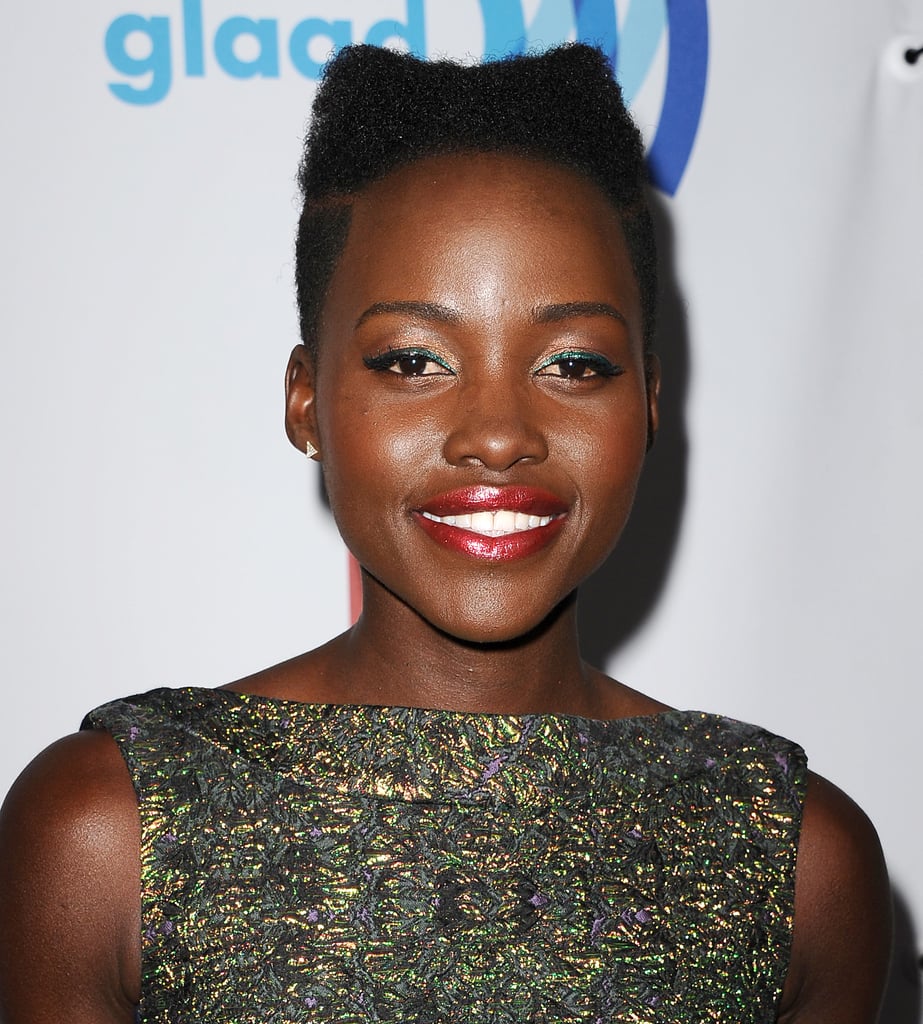 Is there any style Lupita won't try? The Oscar winner attended the GLAAD Awards with her Afro shaped into cat ears. As far as makeup, she paired her bright green eyeliner with a red lip.
Jennifer Lopez
At the GLAAD Awards, Jennifer played up her best feature: her eyes. The singer wore layers of lashes complemented by a sheer lip gloss.
Emma Stone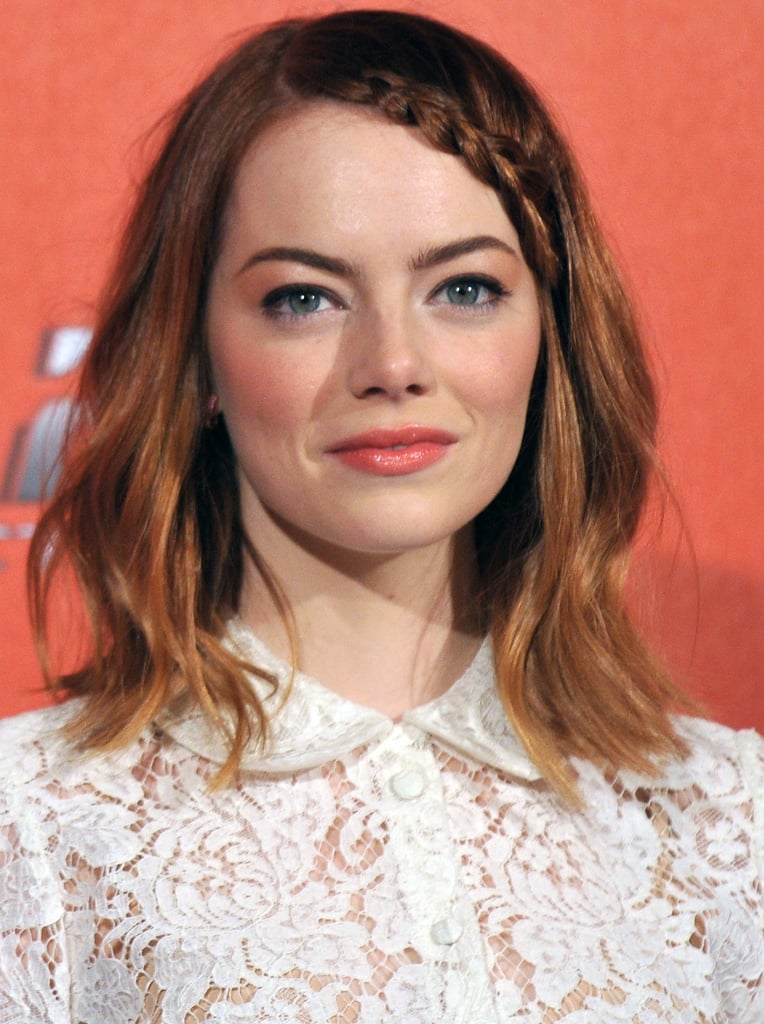 Emma tried her hand at the orange makeup trend, wearing a coral shade on lips, cheeks, and eyes at the Amazing Spider-Man 2 Rome photocall. And we love her braided bangs, too!
Emma Stone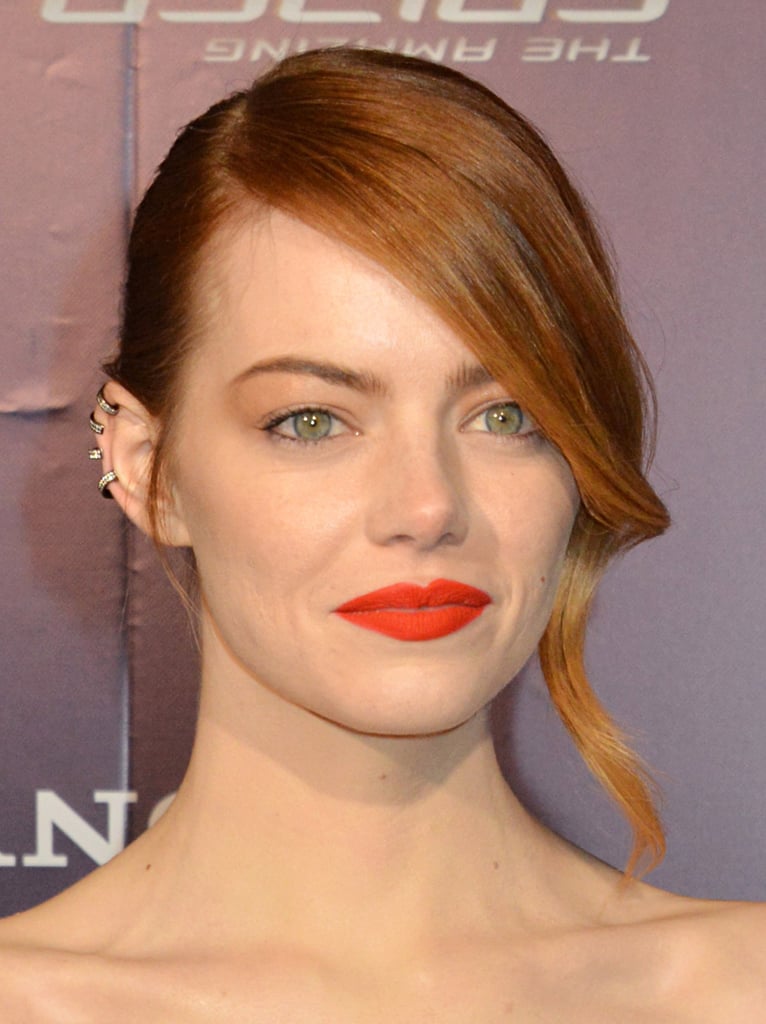 For the Amazing Spider-Man 2 premiere in Paris, Emma opted for an edgy beauty look with a matte orange lip, spiraled fringe, and an ear cuff.
Amy Adams
Sleek curls and rosy cheeks? Amy Adams [5] could do no wrong beauty-wise at the John Varvatos Stuart House Benefit.
Jessica Simpson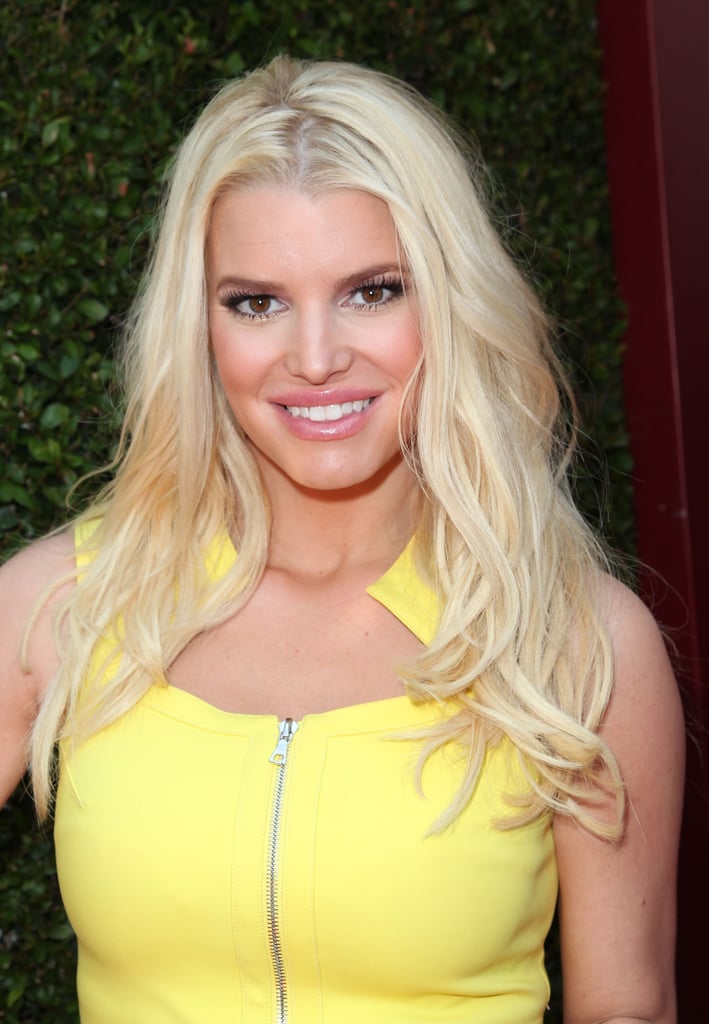 At the John Varvatos Stuart House Benefit in LA, Jessica kept away from too much color in her makeup palette to better complement her bronze tone and bright yellow dress.
Gemma Arterton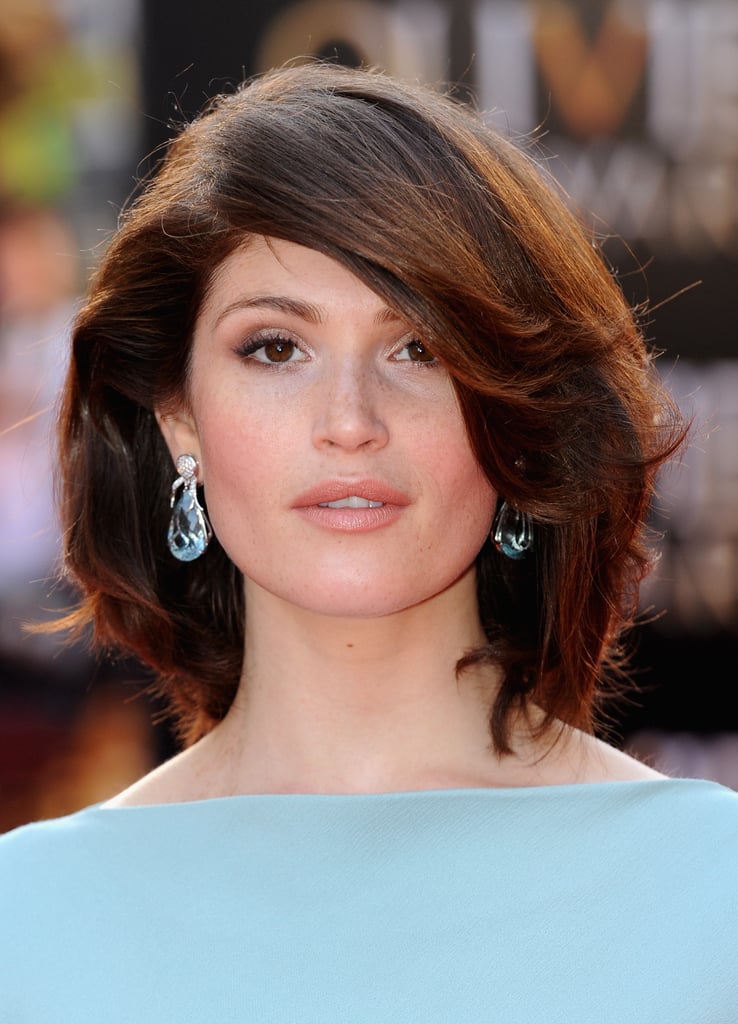 Gemma put the volume in voluminous at the Laurence Olivier Awards. The actress wore her hair in an airy blowout that reminds us of the '70s.
Kourtney Kardashian
Kourtney was spotted at The Mirage in Los Vegas with loads of lashes that almost reached up to her full arches.
Elisabeth Moss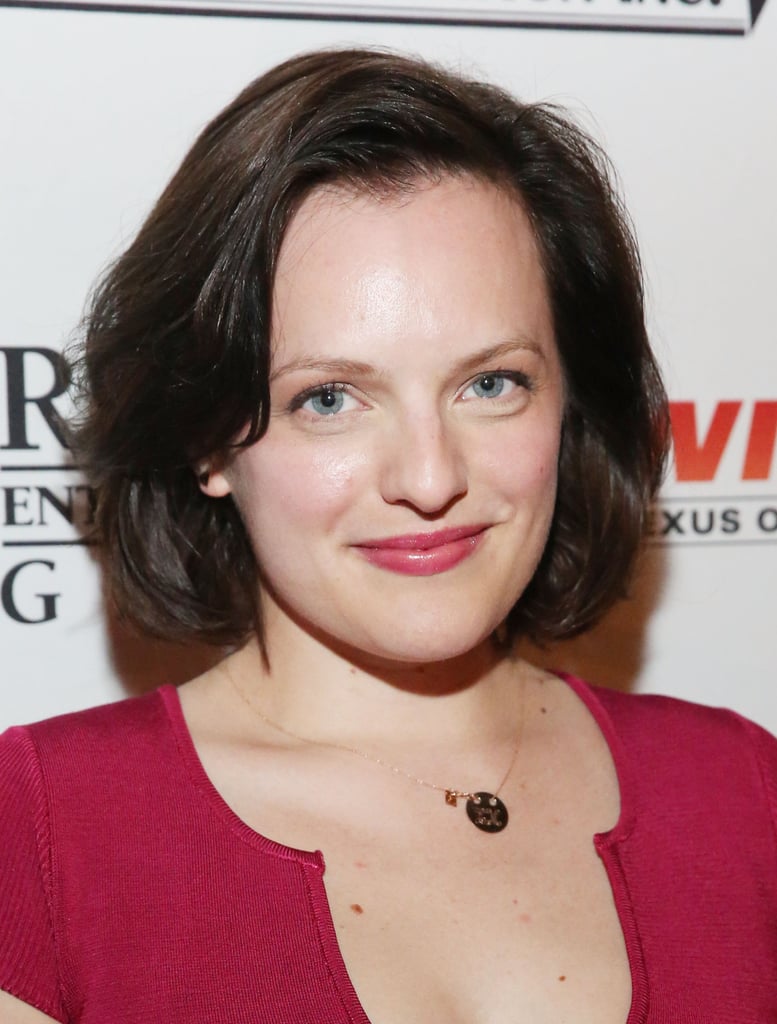 Elisabeth matched her pink lip color to her red dress and left the remainder of her face sweet and simple.