If you were debating the right way to wear this season's hottest beauty trends, look no further than Solange Knowles for inspiration [1]. The musician got behind the DJ booth last night wearing bright pink lipstick and a lemon-yellow ensemble. A color clash, right? Wrong! She kept her nails nude for the occasion, but the neon explosion is one we can't wait to try. See more of this week's best celebrity red carpet beauty including looks from the Tribeca Film Festival below.
Emma Stone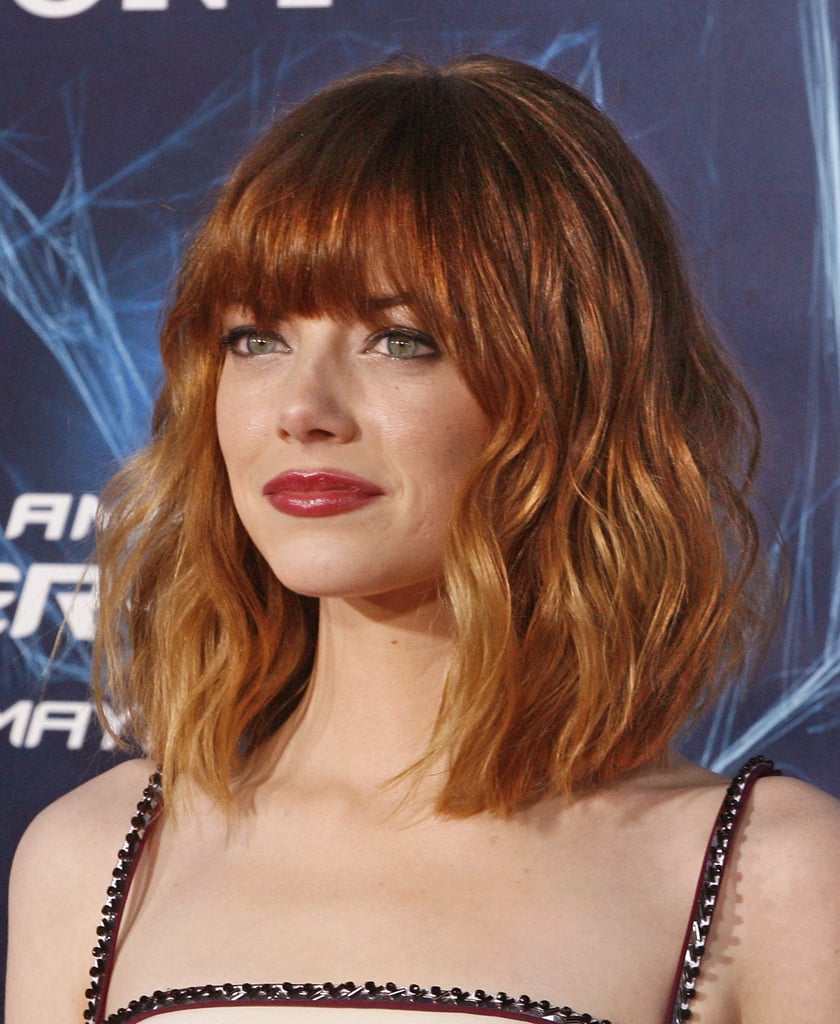 Emma's new bangs [2] paired perfectly with the beachy waves she wore on the Amazing Spider-Man 2 red carpet in NYC.
Sarah Jessica Parker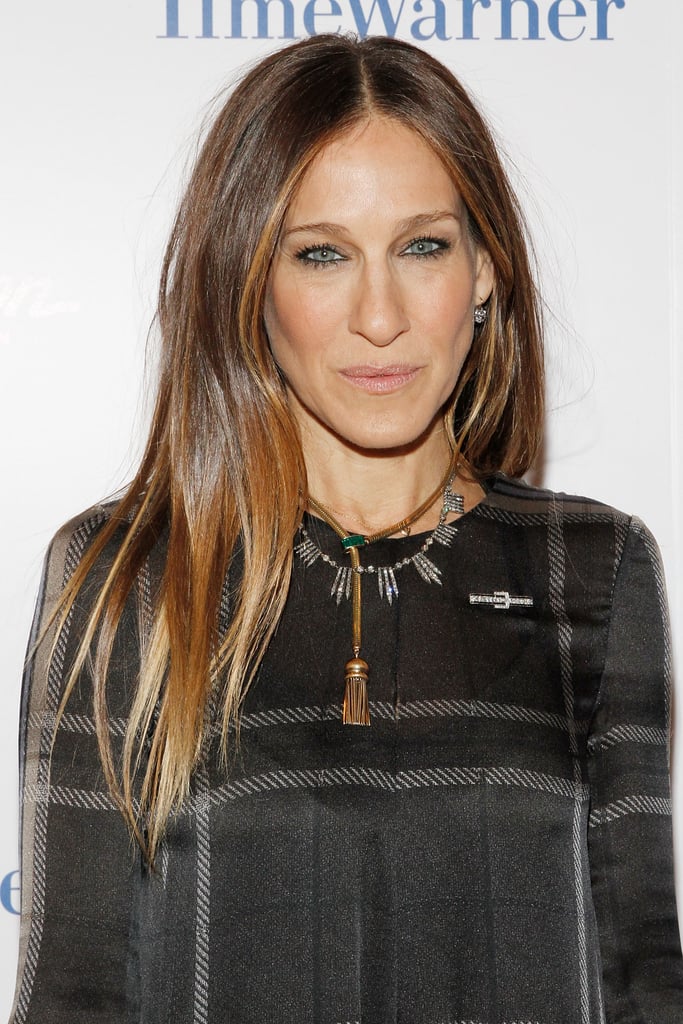 For a night out at the ArtsConnection Spring Benefit in NYC, Sarah Jessica straightened her brunette strands and added a touch of black eyeliner.
Solange Knowles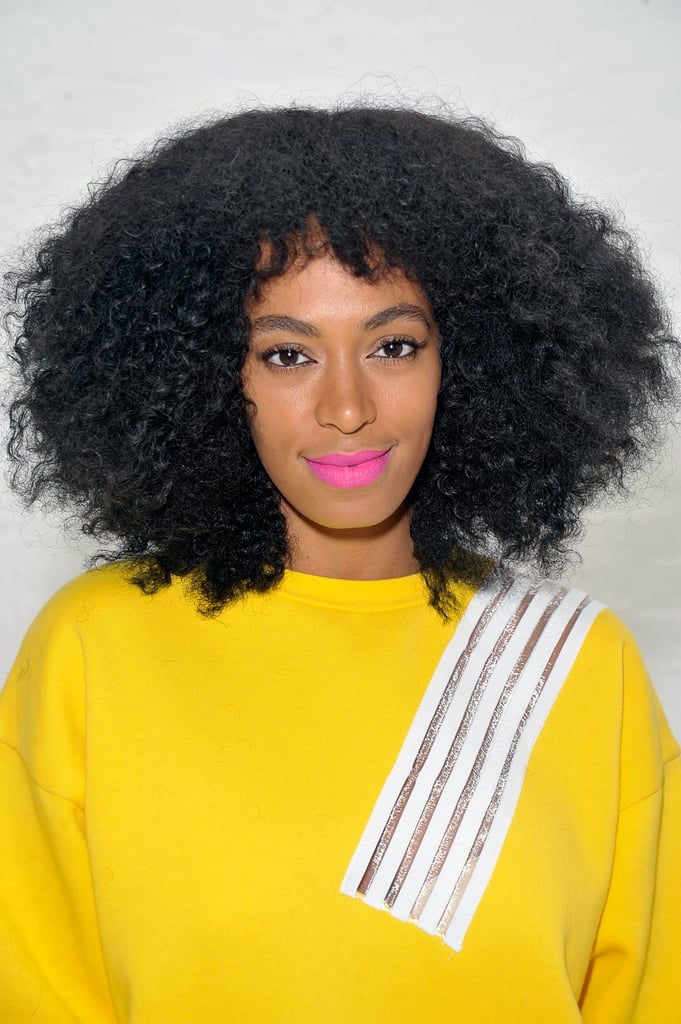 Yellow and pink never looked so good together than at the Q&Q launch, where Solange gave us a lesson in color theory.
Kate Upton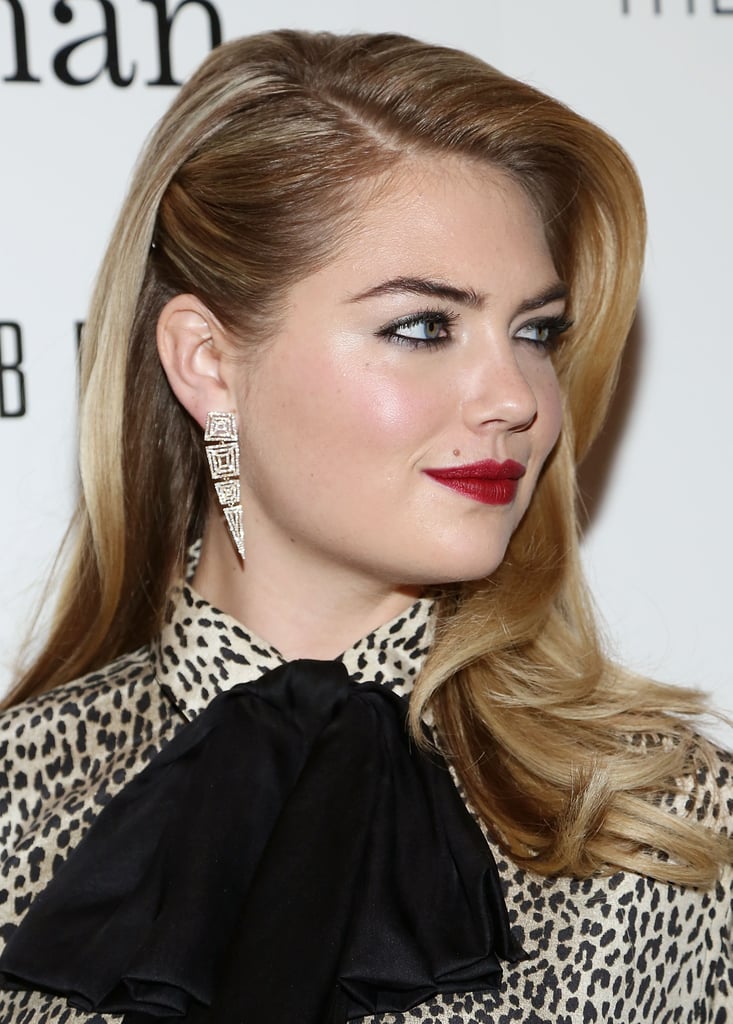 Kate went all the way vampy at an NYC screening of The Other Woman. She wore a brick lip rouge with a faux undercut hairstyle.
Cameron Diaz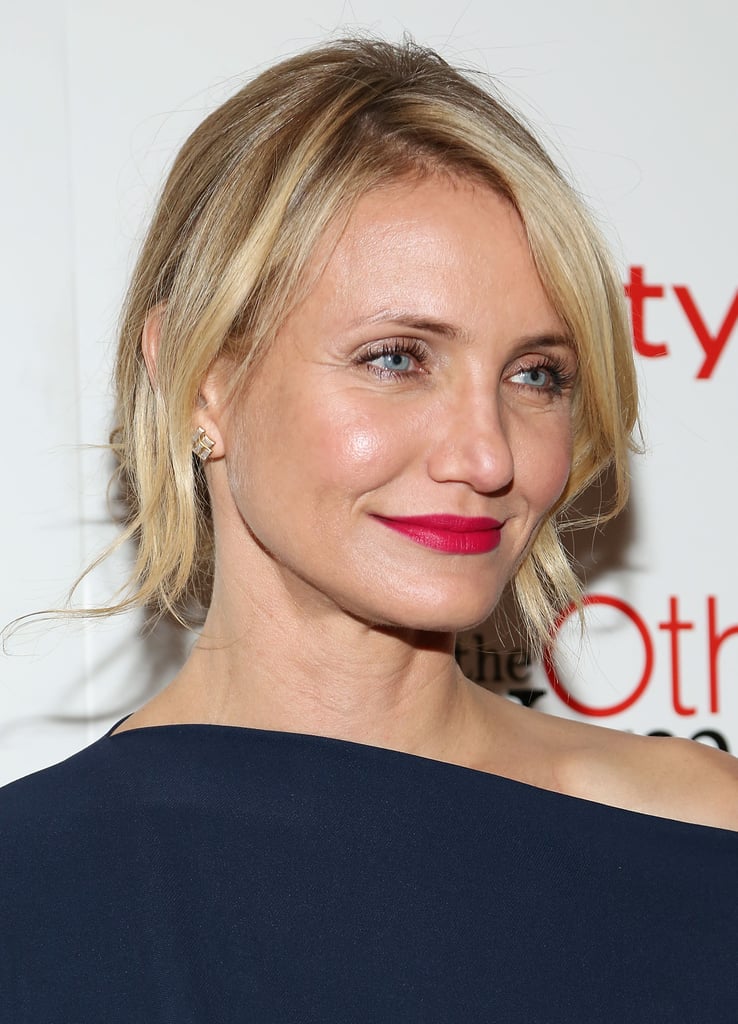 At the Other Woman NYC screening, Cameron pulled her hair back into a loose updo and played up her pout with a hot-pink lip hue.
Leslie Mann
Leslie may play the dull wife in the Other Woman movie, but at the NYC screening, she showed off her personal sassy style with a candy-apple-red lip.
Nicole Richie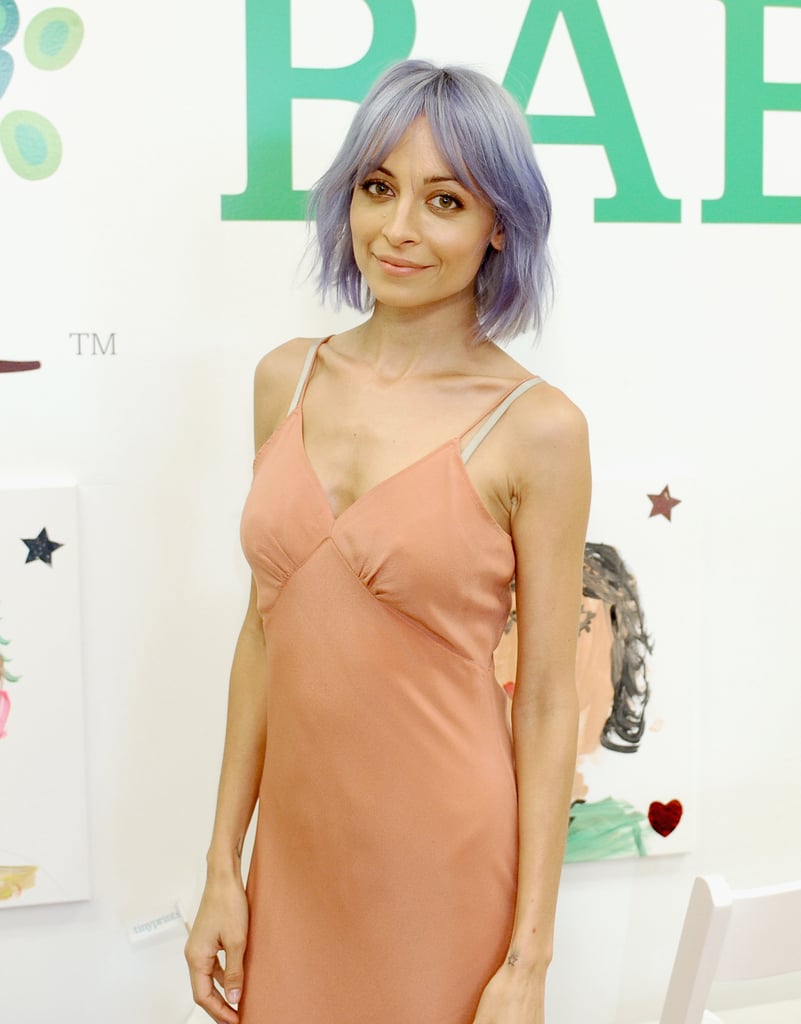 At the Baby2Baby Mother's Day [3] bash, Nicole wore her lavender bob tousled and free with very little makeup.
Michelle Obama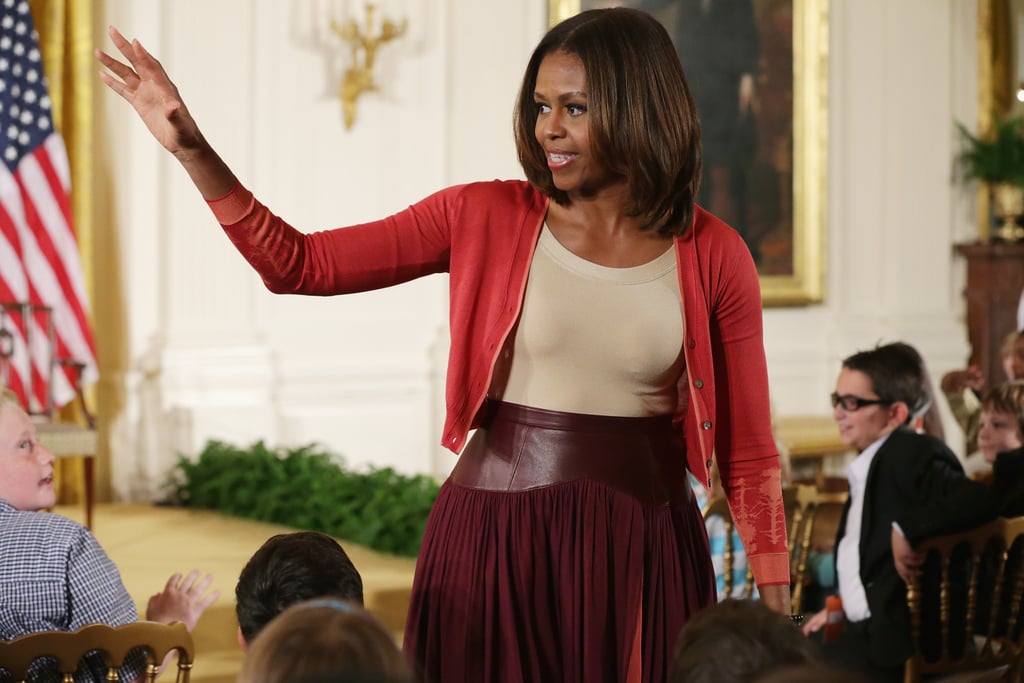 The First Lady is trying out a straighter style as her hair grows beyond shoulder length. The middle part and slight curl at the ends give her look a voluminous bounce.
Jennifer Hudson
Jennifer's pixie cut was tousled for an edgy rockstar style at the New York Stock Exchange celebration, and she paired it with a neon, coral lip color.
Emmy Rossum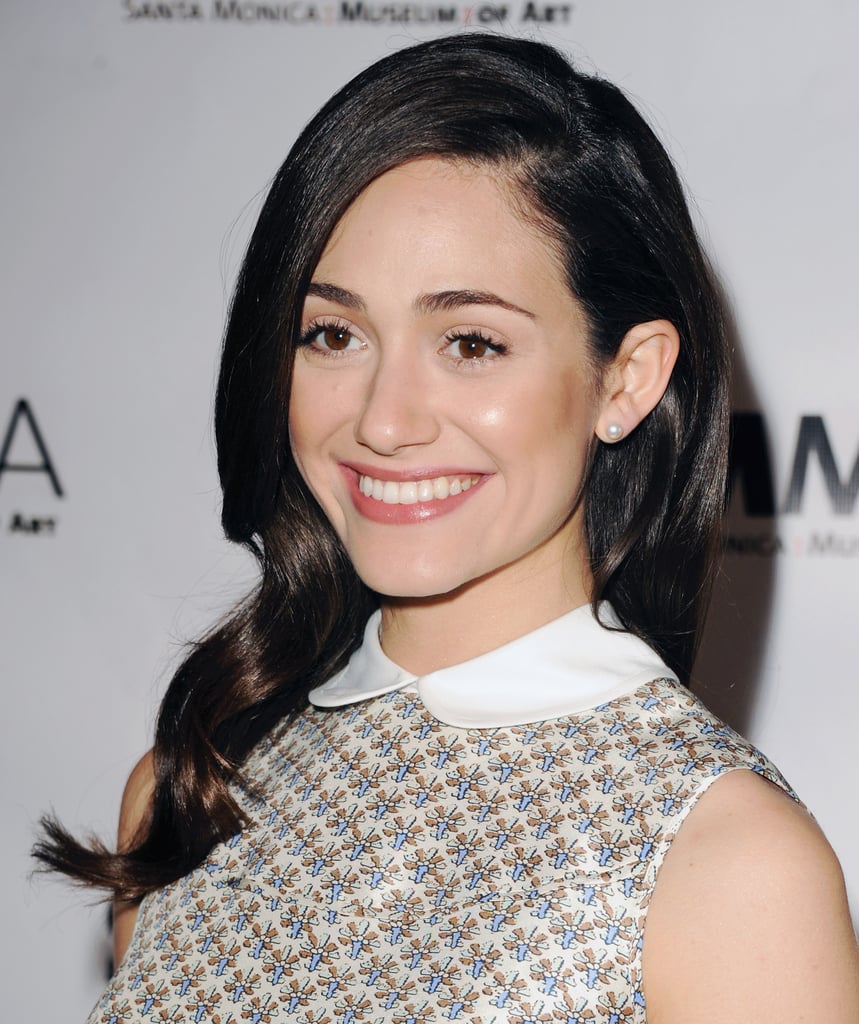 Emmy's makeup look from the Precognito Gala in Santa Monica, CA, was a teaching moment for wearing a palette of nudes.
Emma Stone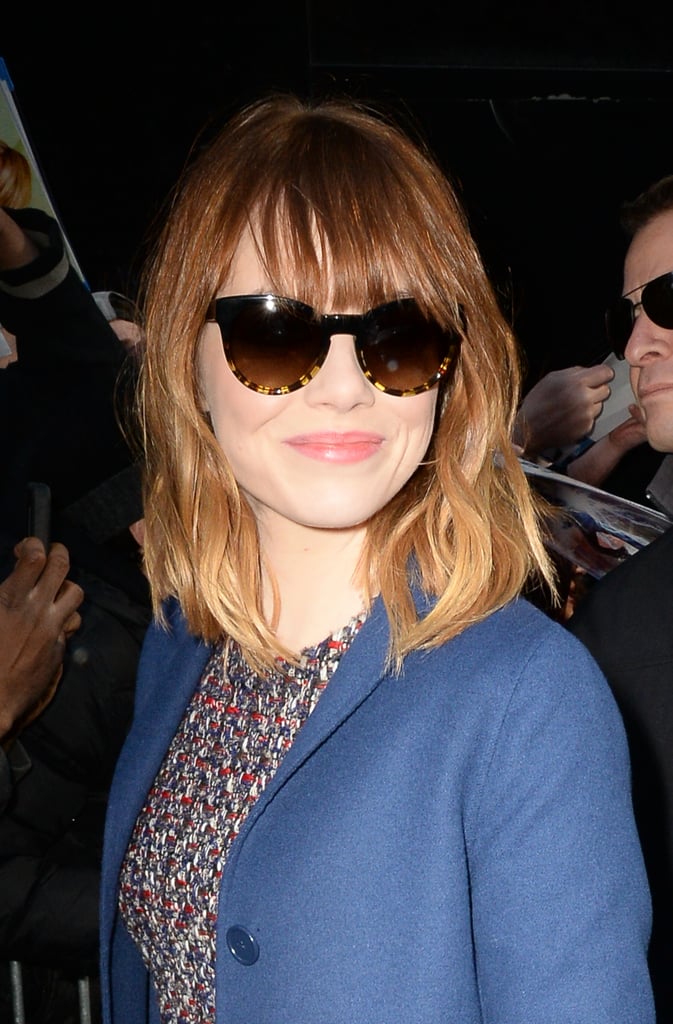 It looks like Emma had an emergency appointment with her hairstylist to cut bangs [4] before she visited Good Morning America this week.
Cameron Diaz and Leslie Mann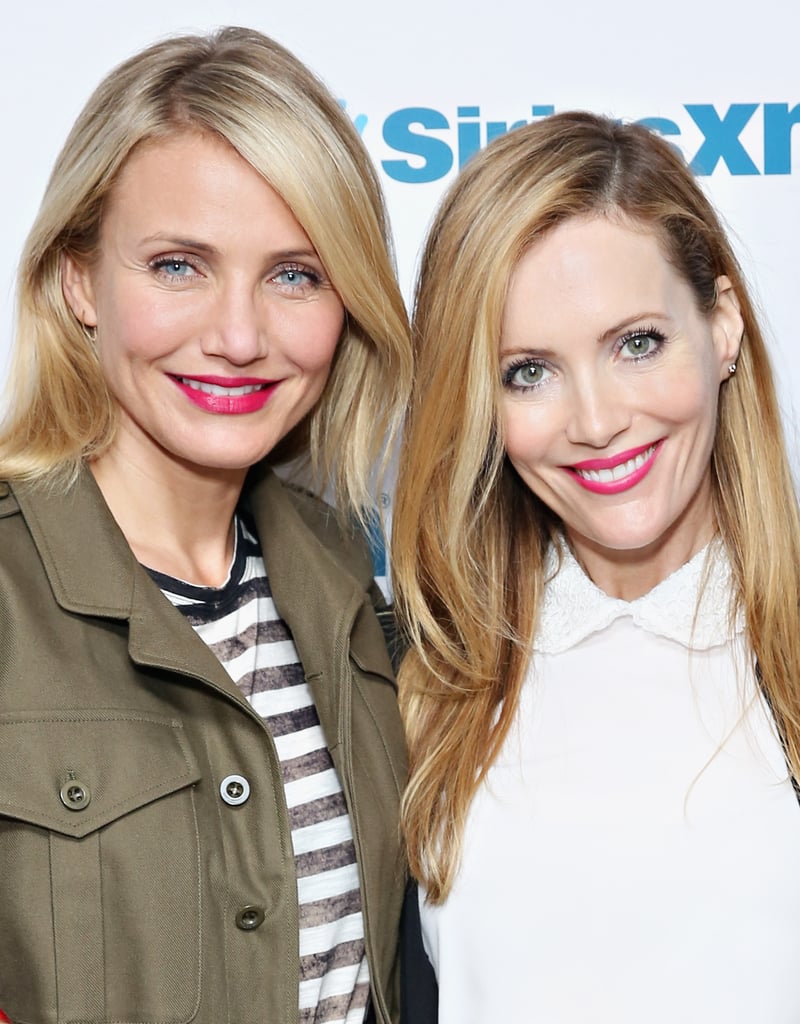 For a stop by the SiriusXM Studios, The Other Woman castmates Cameron and Leslie went for coordinating beauty looks. Both ladies wore bright-pink lipstick with metallic eye makeup.
Sofia Vergara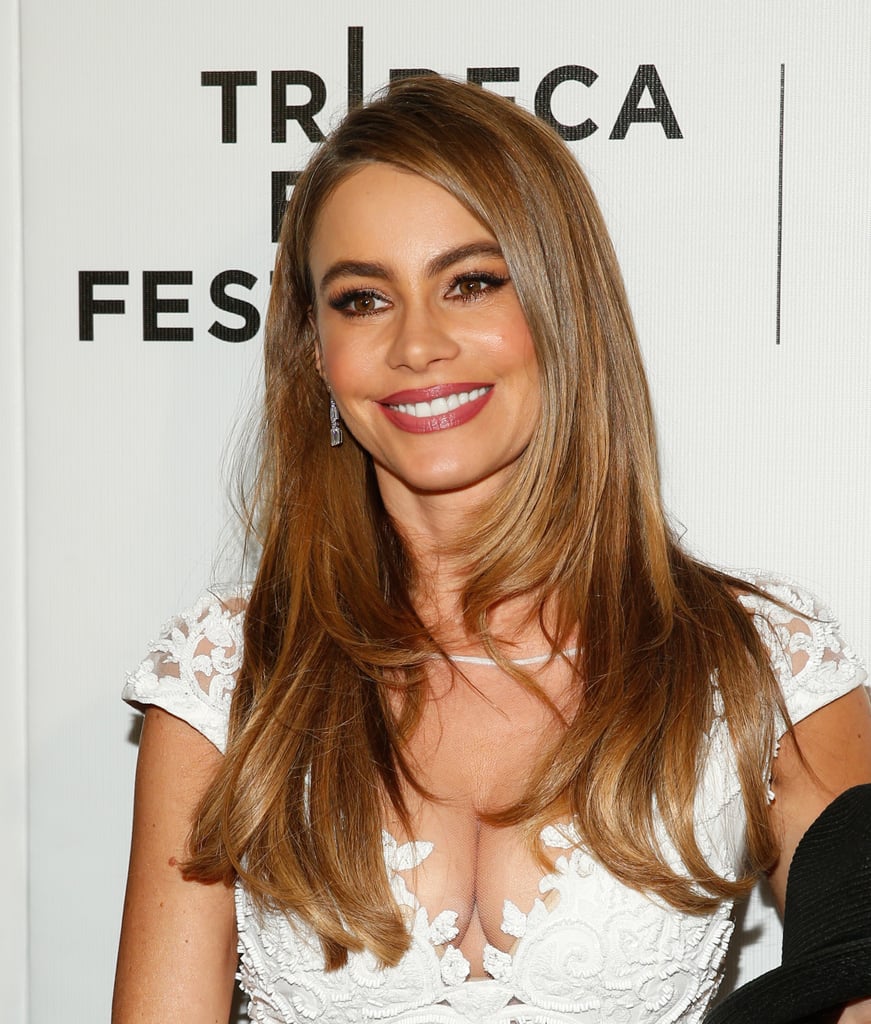 Sofia complemented her caramel locks with a bronze eye shadow and cinnamon lipstick at the Chef premiere during the Tribeca Film Festival.
Lily Aldridge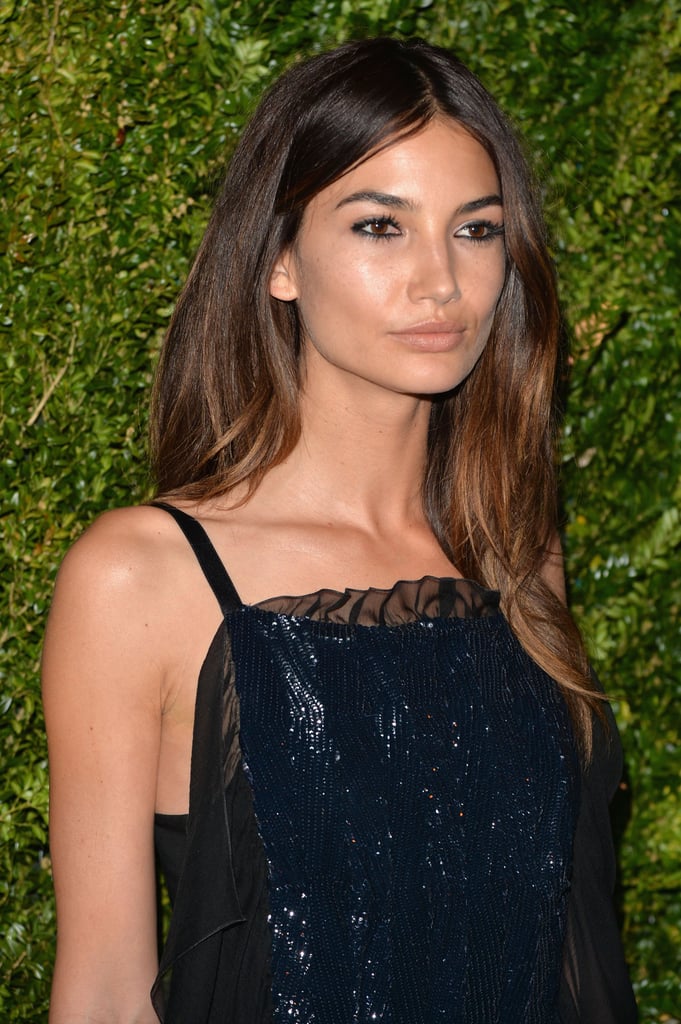 If you want the key to getting hot-girl beauty, take notes from Lily's look at the Chanel artist dinner during the Tribeca Film Festival. She was all about the inky black eyeliner and loose waves.
Stacy Keibler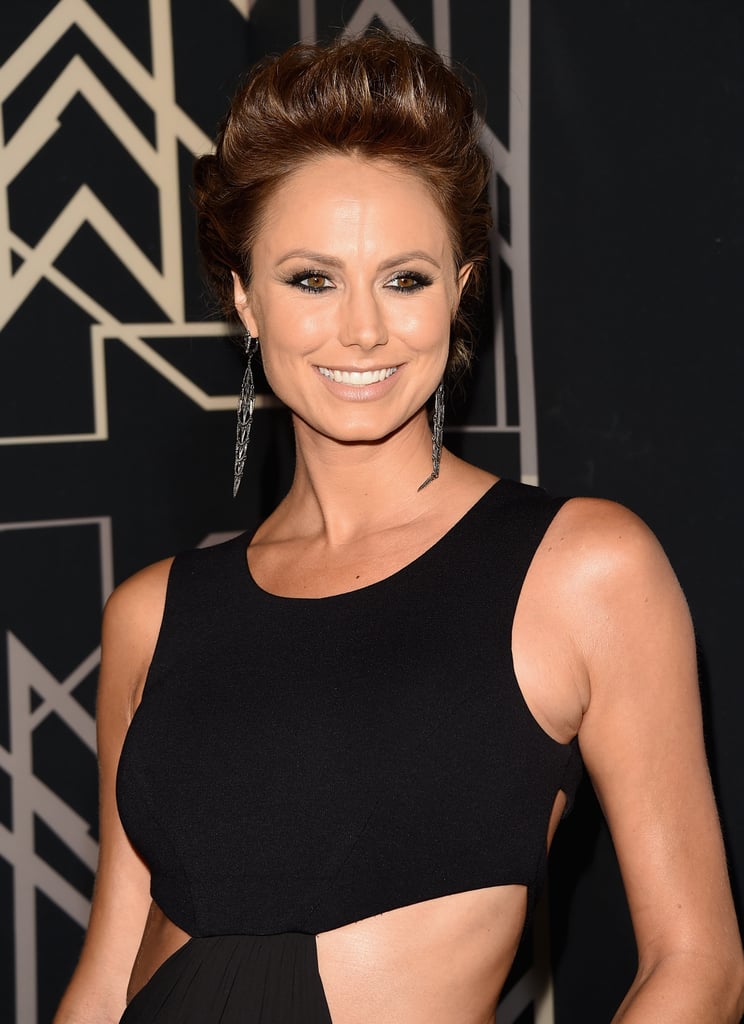 Stacy went with a dark black eyeliner look set off by gunmetal gray eye shadow at the Elle Women in Music Celebration.
Stacy Keibler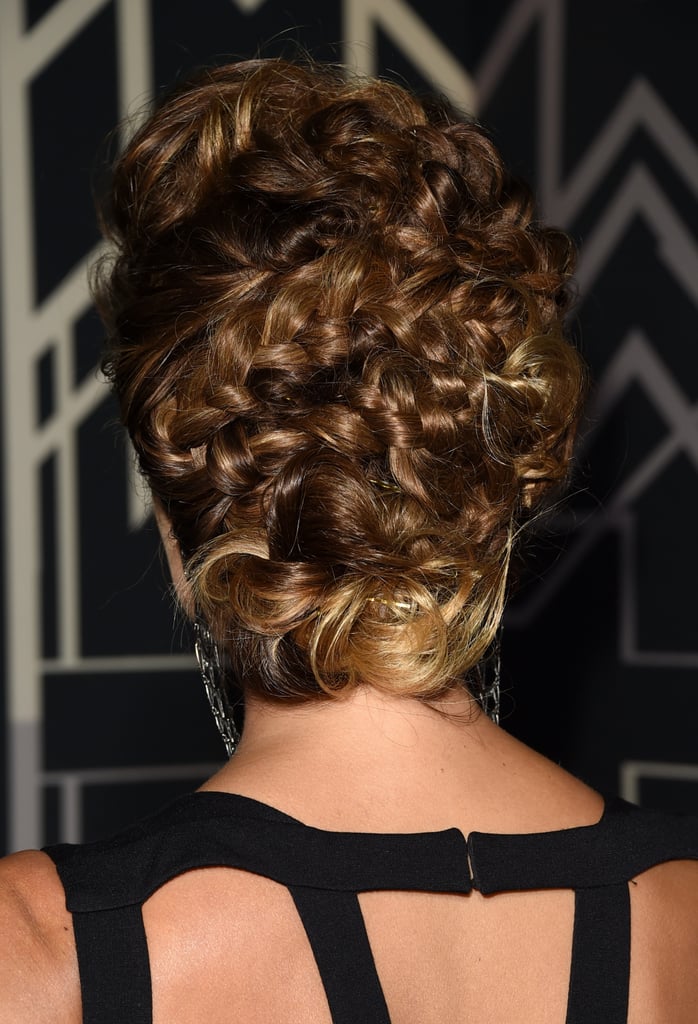 However, the back of her hair was the real showstopper with an updo made entirely of interwoven braids.
Sophia Bush
At the Elle Women in Music Celebration, Sophia took a futuristic approach to eye makeup with this angular design.
Emma Stone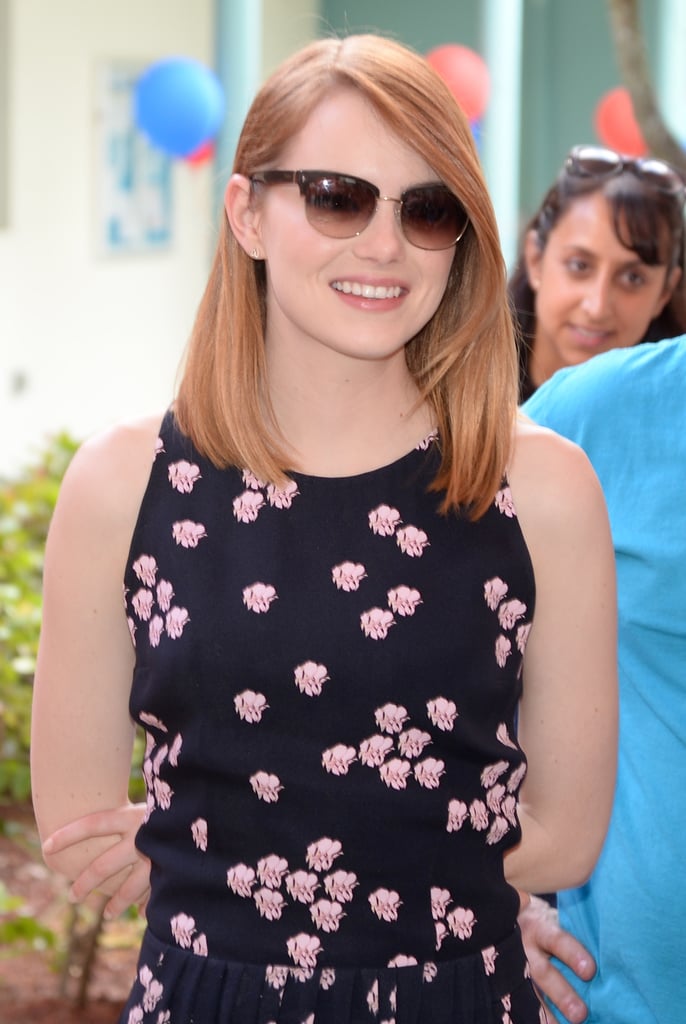 Emma wore a straight and sassy lob at an elementary school visit in Miami. Her low-key makeup look was ideal for a day in the sun.
Taylor Swift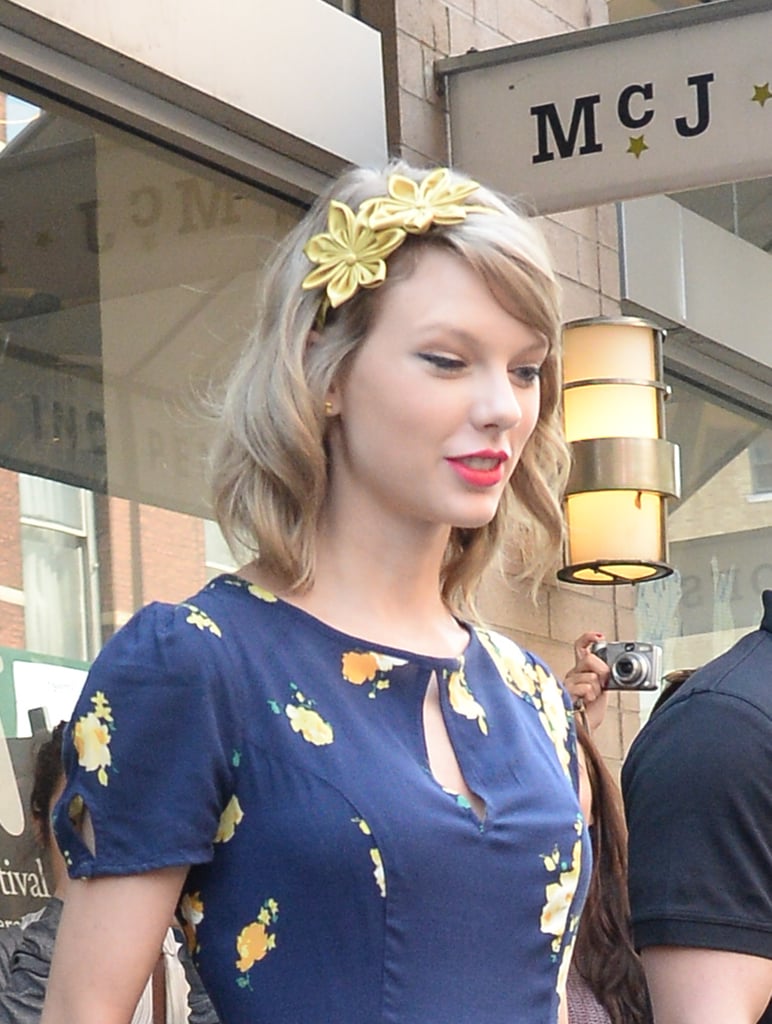 Taylor is ready for Spring! The singer was spotted in NYC wearing a yellow floral headband and her signature red lipstick (of course).
Emma Roberts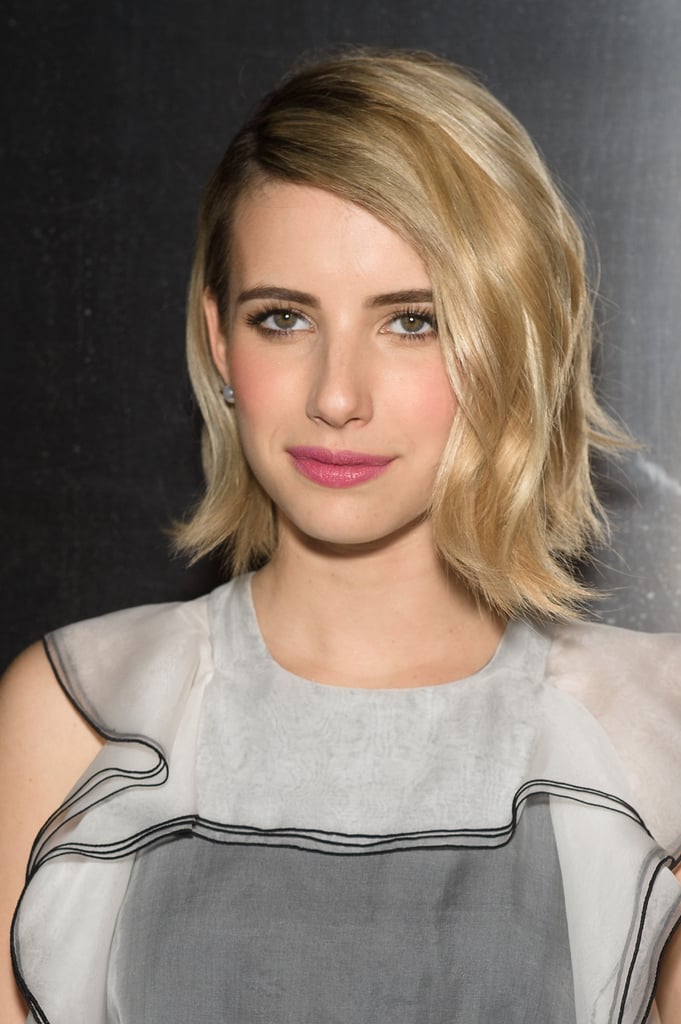 At the New Yorkers For Children's Spring Dance, Emma gave her asymmetrical bob volume with a few loose waves paired with a rosy-pink makeup palette.
Cameron Diaz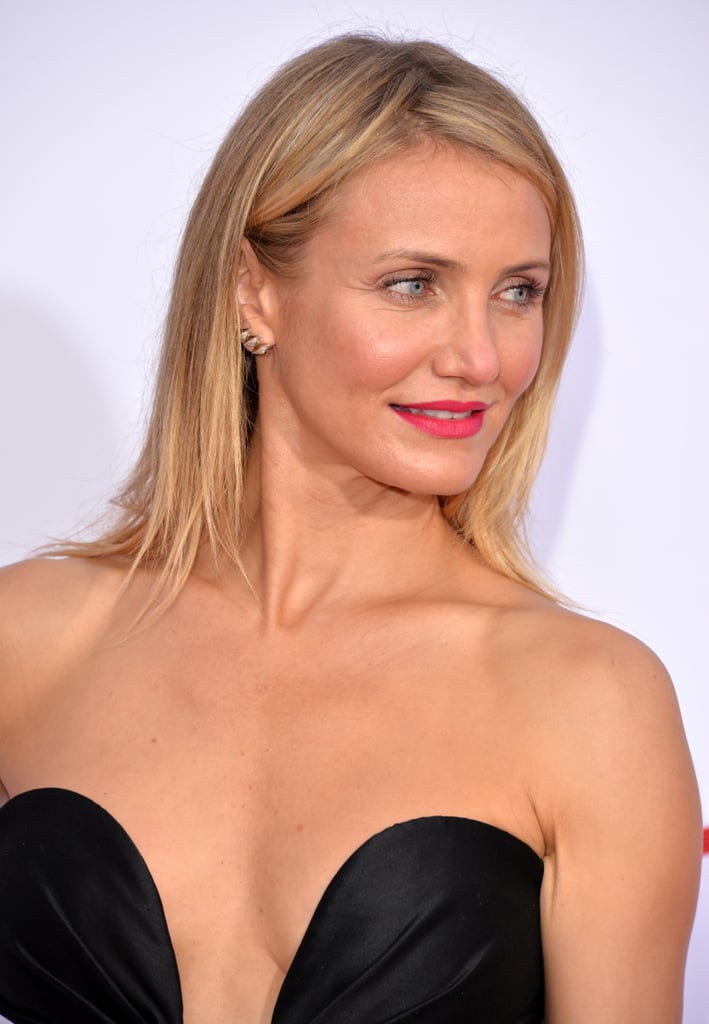 Cameron looked stunning at the Other Woman debut in LA. Her hot-pink lipstick was the perfect pick for a Spring red carpet.
Nicki Minaj
It looks like Nicki is keeping to her more serious hair and makeup manifesto as she launches her acting career with her role in The Other Woman.
Kate Upton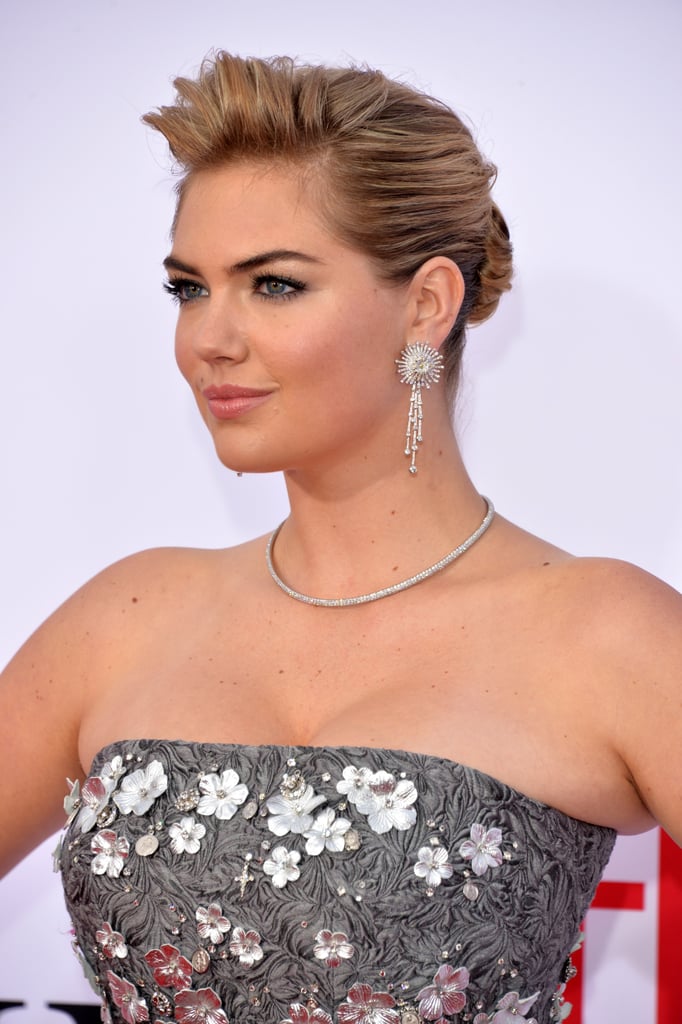 Kate continues to show off her best retro beauty looks on the Other Woman red carpet. For the LA premiere, Kate wore her hair in a chignon with a texturized pompadour in front.
Leslie Mann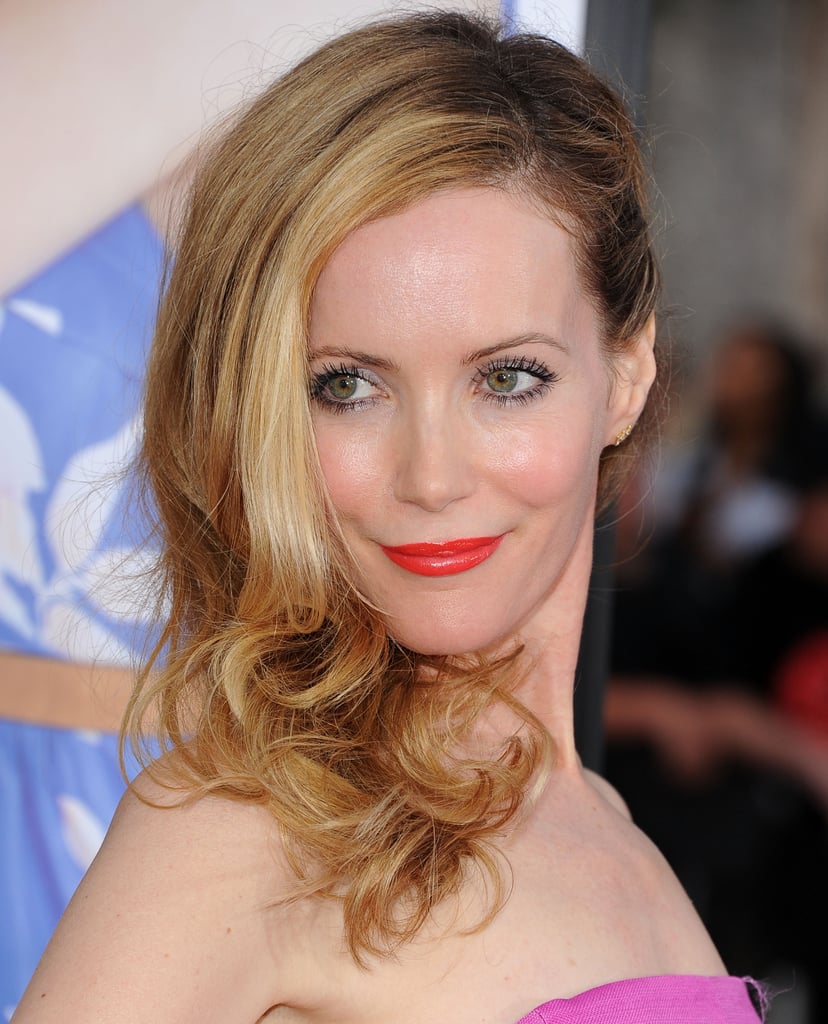 At the Other Woman premiere in LA, Leslie swept her curly blond strands over to one side to better show off her strapless dress.
Rita Ora
For a visit to SiriusXM Studios, Rita went with one of our favorite makeup combinations: bold arches and red lipstick.
Katie Holmes
Katie switched up her look for the Miss Meadows premiere at the Tribeca Film Festival, wearing loose, tousled waves and purple eyeliner.
Nikki Reed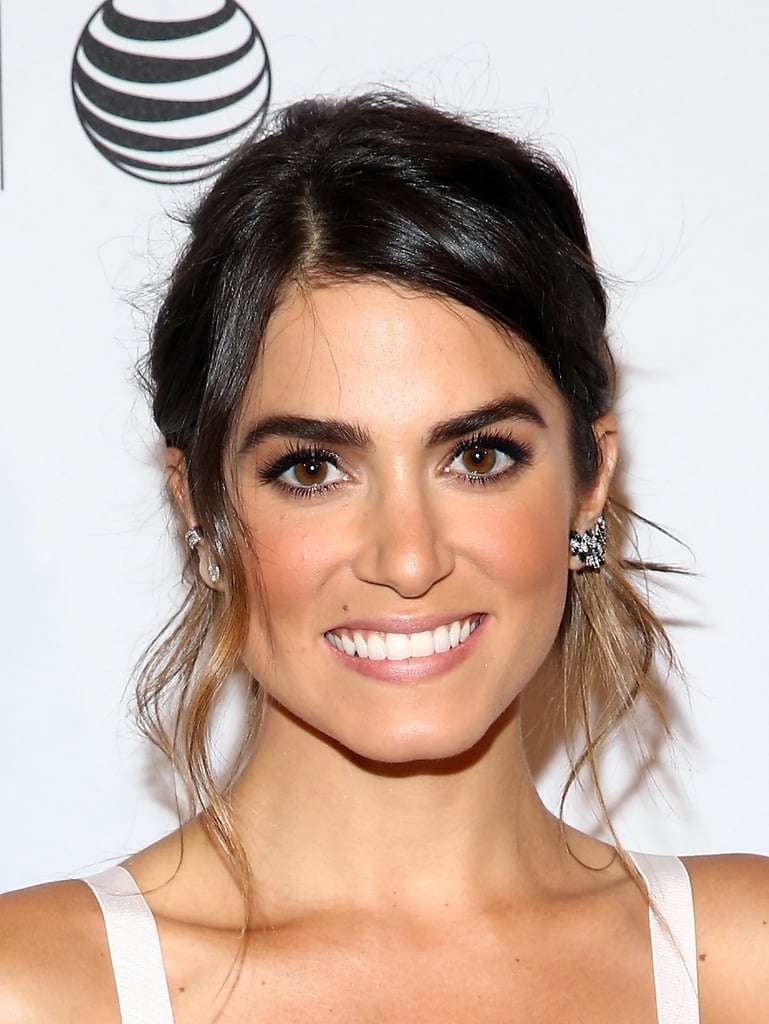 For the Intramural premiere, Nikki pulled her hair up into a precarious updo that highlighted her ombré hair color.
Leighton Meester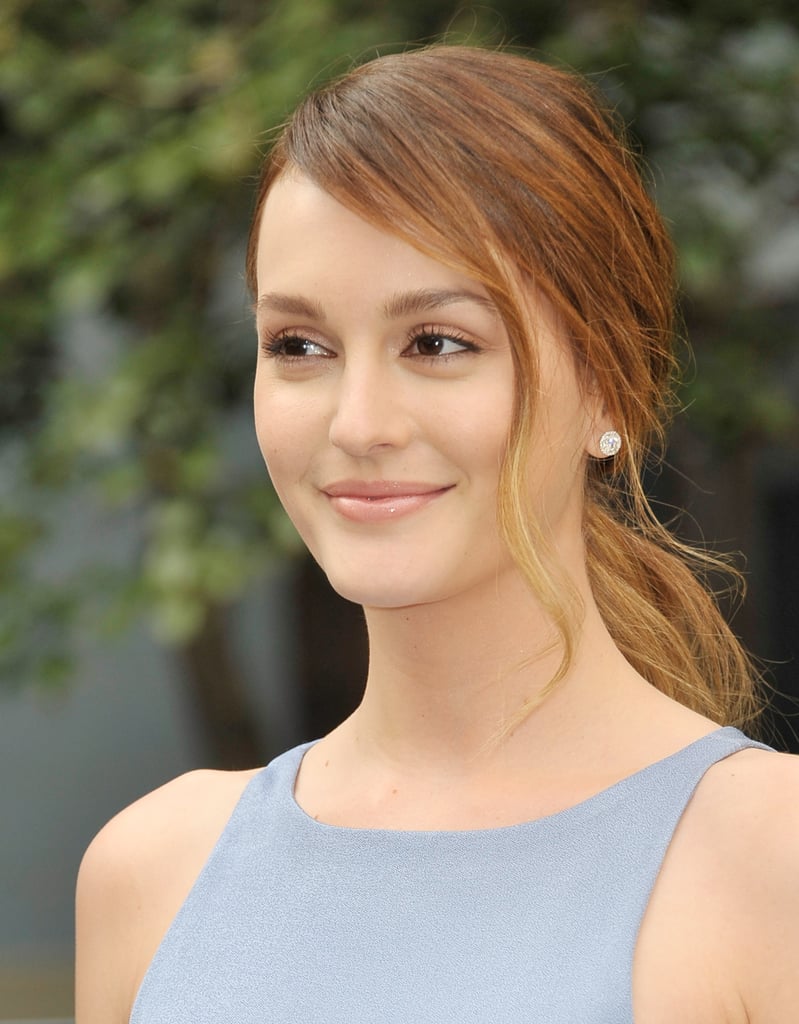 At the Life Partners screening at the Tribeca Film Festival, Leighton was the picture of sunny springtime beauty. She pulled her hair back into a tousled ponytail with loose pieces framing her face.
Katie Holmes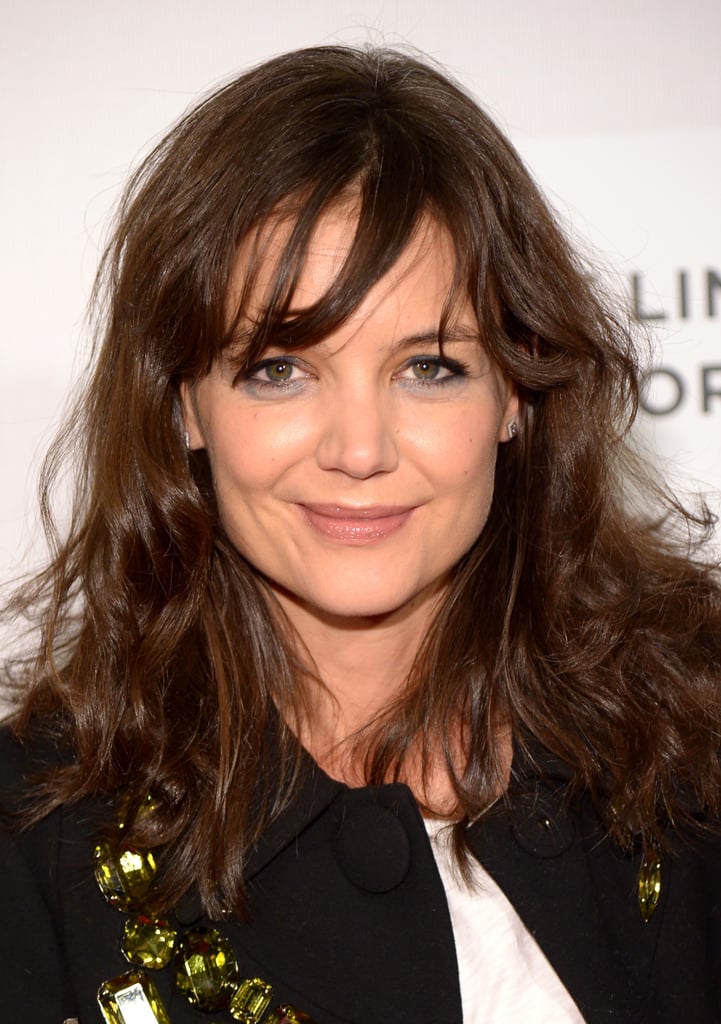 Katie opted for a French bedhead look at the Boulevard premiere. Her extralong bangs were swept off to the side out of her eyes.
Nikki Reed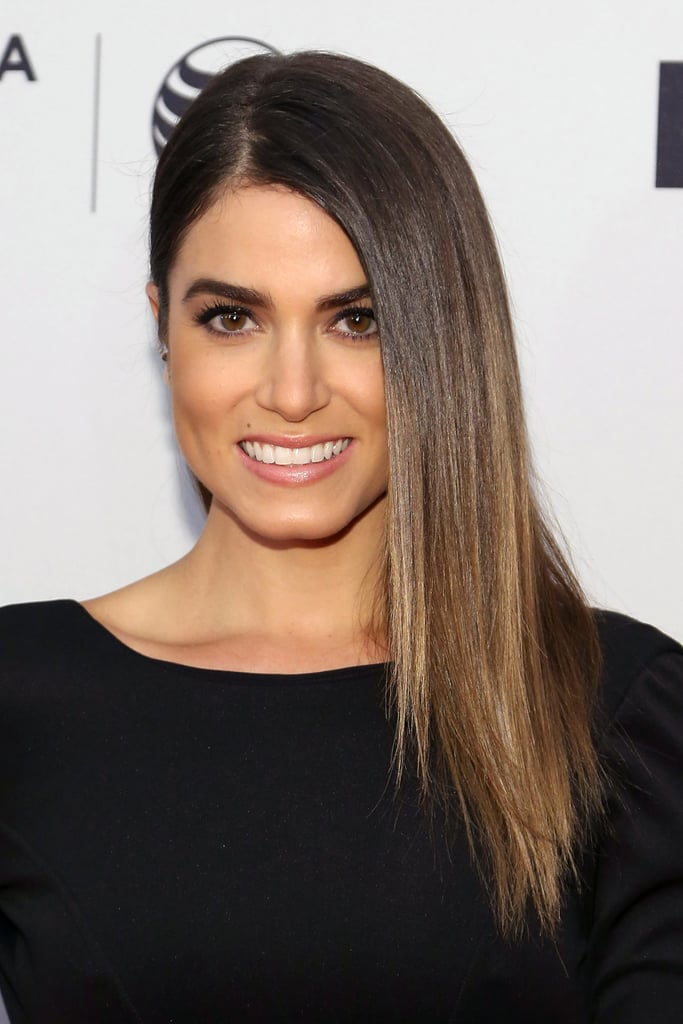 Sleek and sultry was the theme for Nikki's beauty look at the In Your Eyes premiere during the Tribeca Film Festival. Her hair was bone straight, and her makeup palette was all earth tones.
Emma Watson
Emma let her hair down for the Boulevard premiere. She also matched her pale pink lip color to her rose-colored dress.
Rita Ora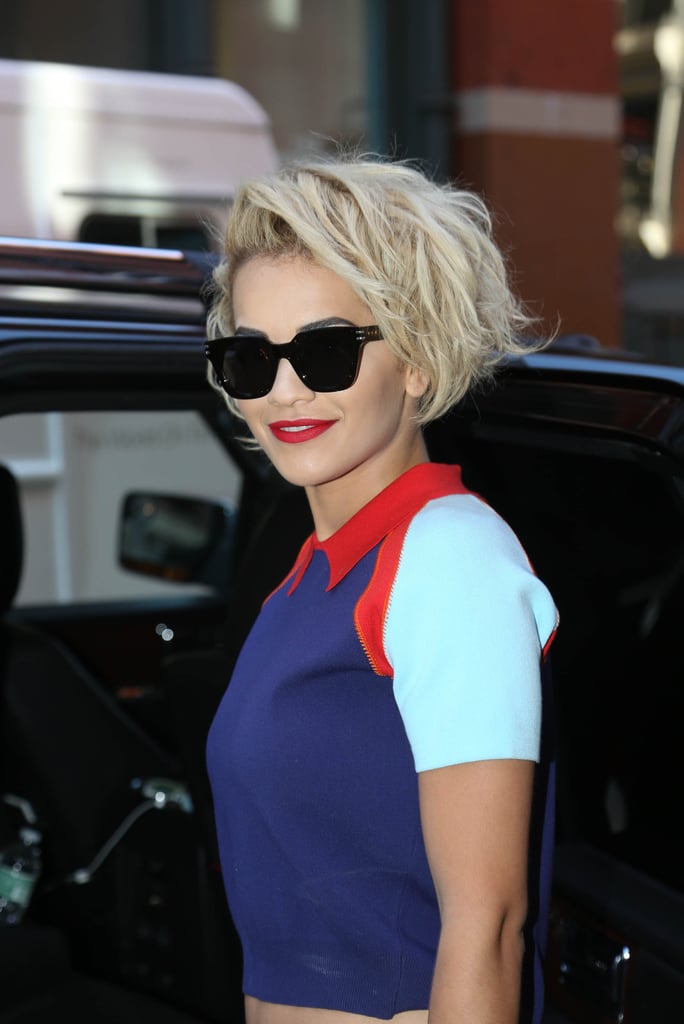 Rita and red lipstick go hand in hand. The singer was spotted in NYC wearing her signature lipstick shade and white-blond bob.