It may be a dull time in Winter — the holidays have way passed, Valentine's Day is over [1], and even New York Fashion Week is done [2] — but that doesn't mean you or your favorite celebrities need to be in a style rut. So we're rounding up the best looks of the week from Molly Sims's dramatic hair color change [3] to Cara Delevingne's edgy undercut to Jourdan Dunn's mesmerizing eye makeup. Just keep scrolling for some pin-worthy styles!
Sofia Vergara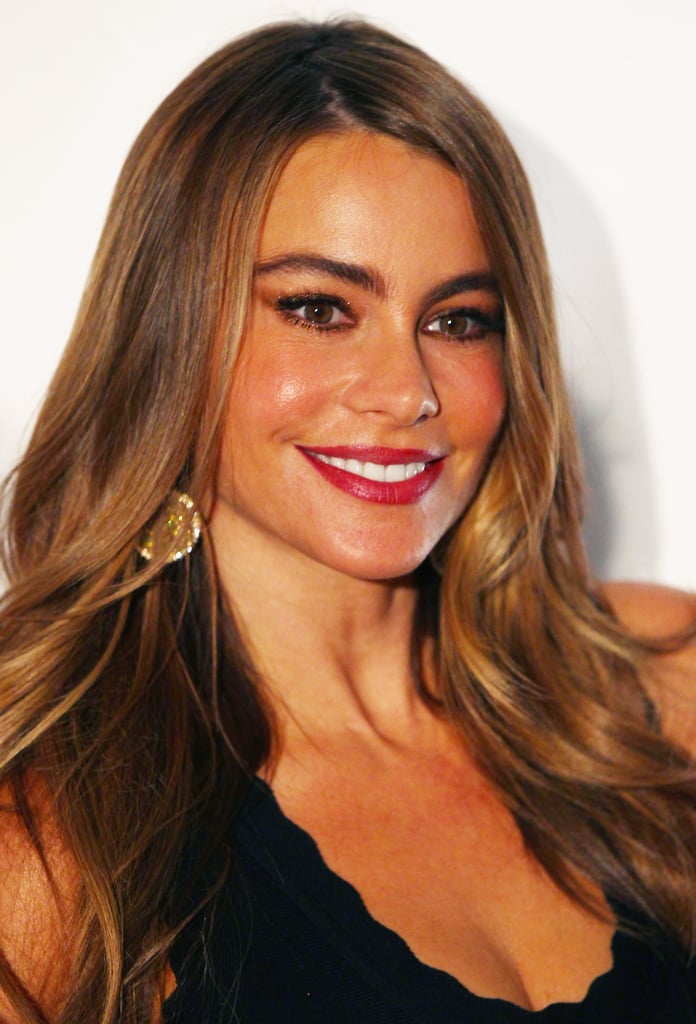 Sofia showed off a glowing tan at a media call for Modern Family in Australia.
Katy Perry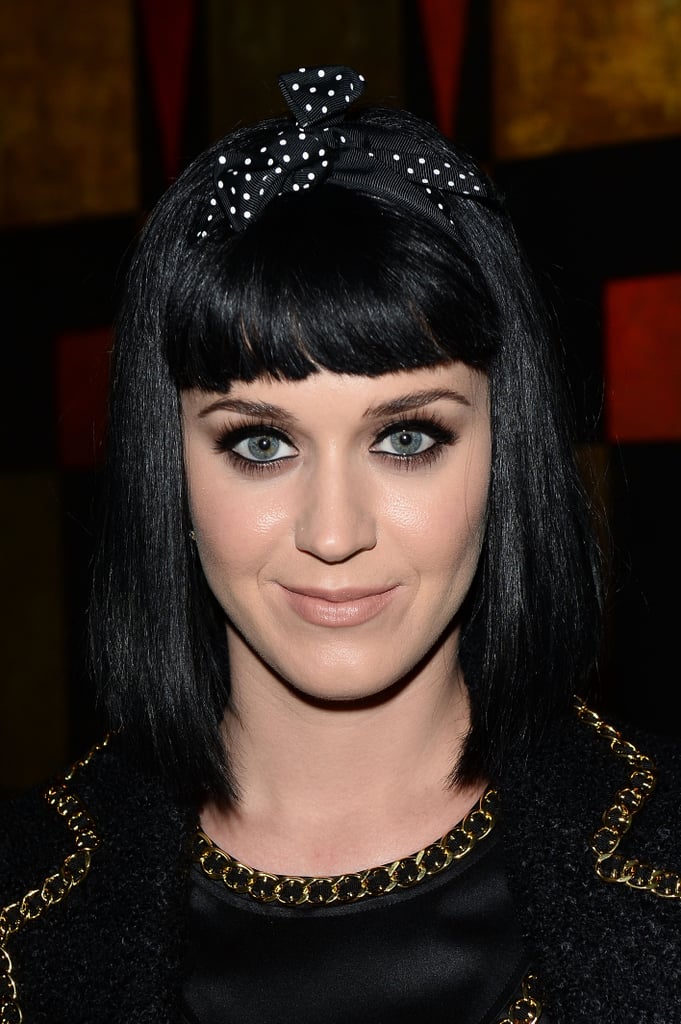 Katy opted for a polka-dotted headband and smoked-out, black liner at the Moschino dinner during Milan Fashion Week.
Rita Ora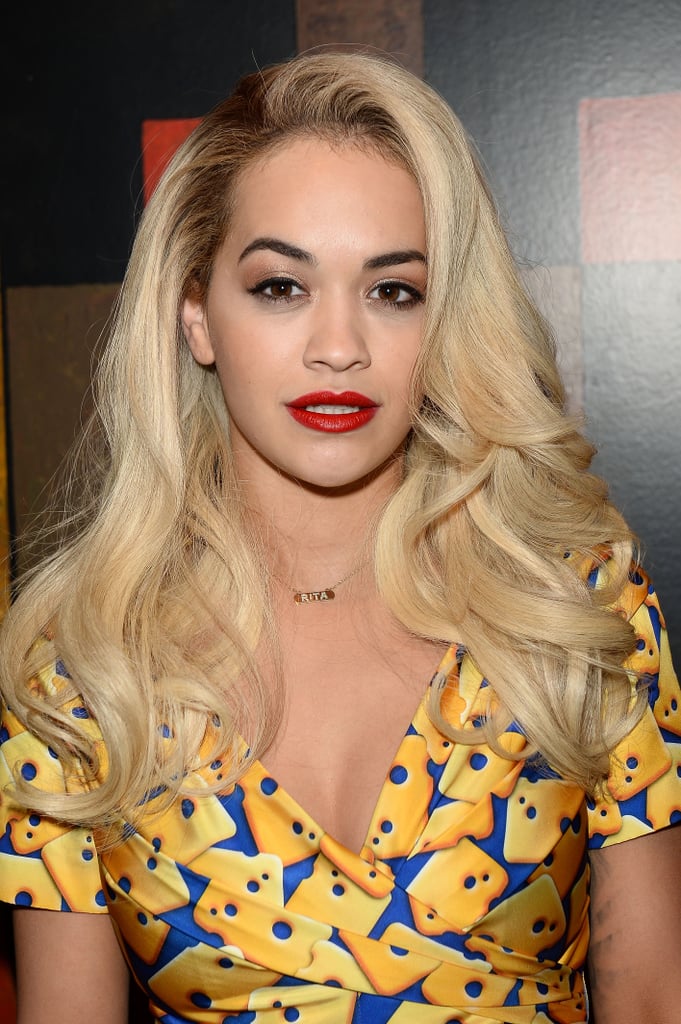 We couldn't get enough of Rita's waves and red lips at the Moschino dinner during Milan Fashion Week.
Heidi Klum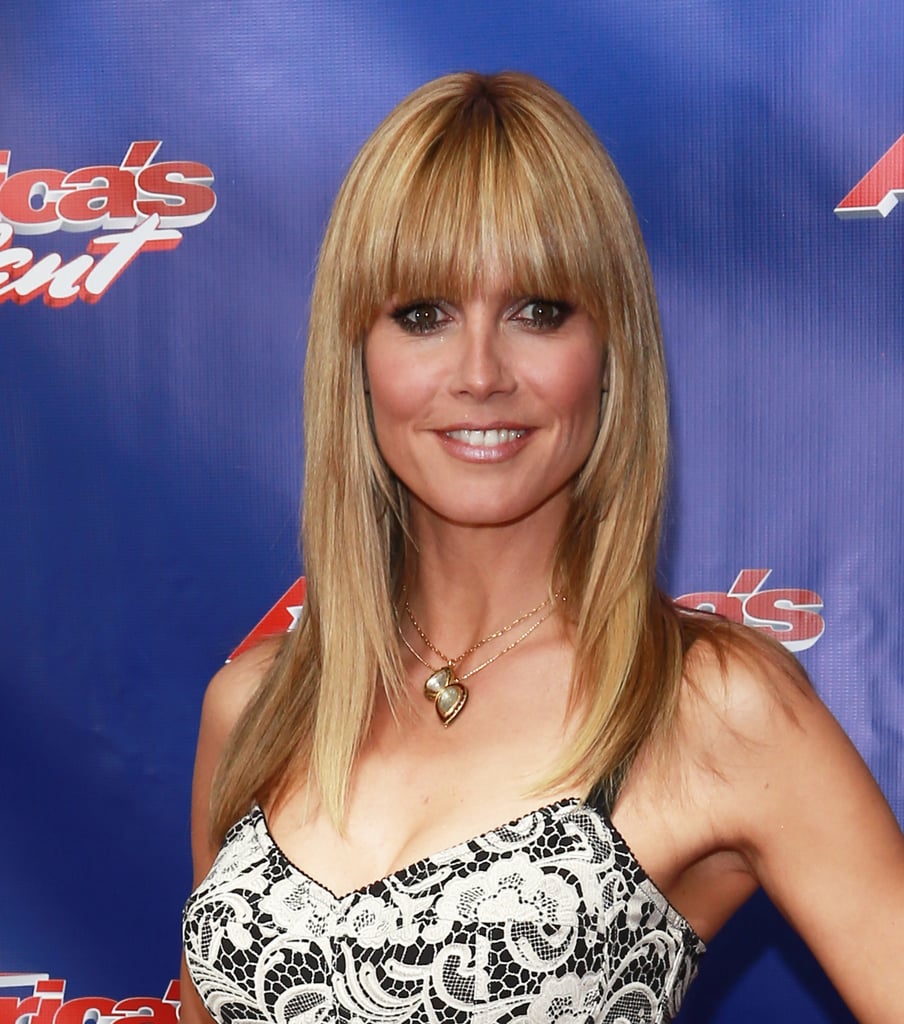 Heidi's blunt bangs framed her sexy, smoky eye perfectly at a photocall for America's Got Talent.
Jennifer Lopez
At a finalist party for American Idol, Jennifer twisted her hair into a high topknot, which she complemented with a champagne smoky eye.
Lupita Nyong'o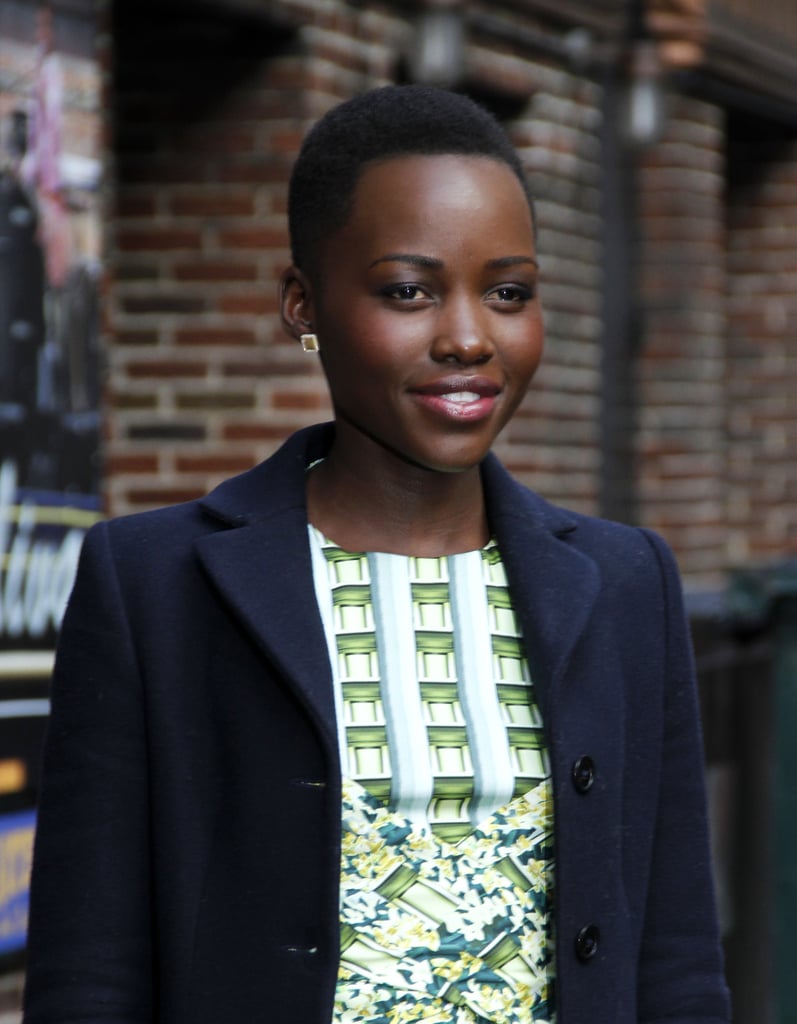 For her most recent visit to the Late Show With David Letterman [4], Lupita wore a dab of pink gloss and dark eye shadow.
Sophia Bush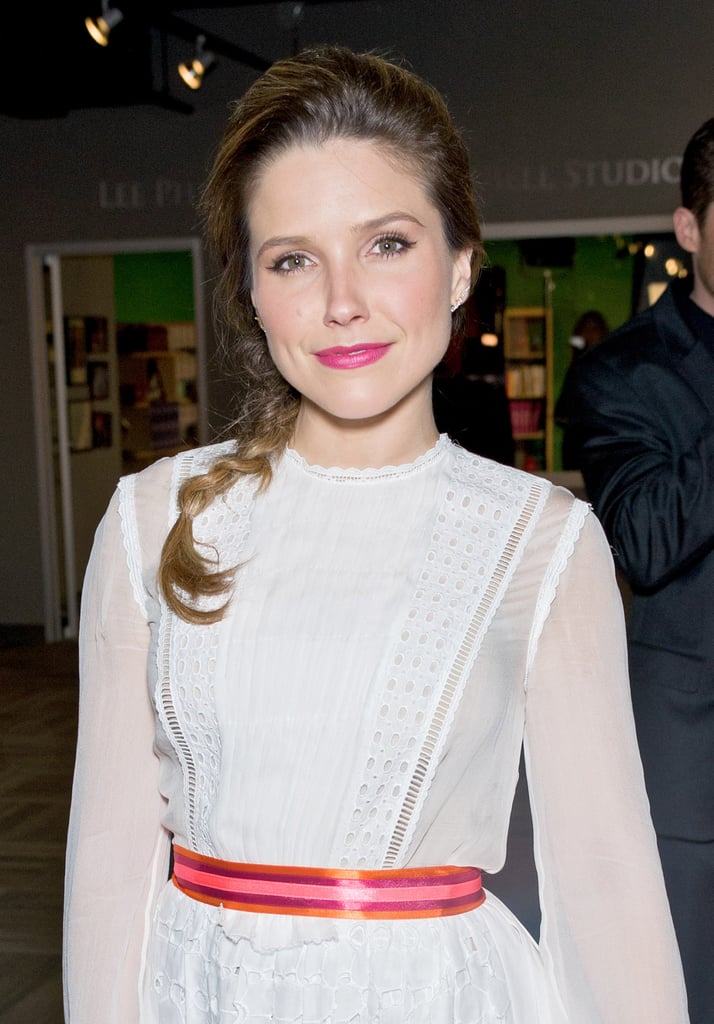 Sophia wore a side braid for her Chicago P.D. photocall. She paired the casual hairstyle with a hot pink lipstick.
Lily Aldridge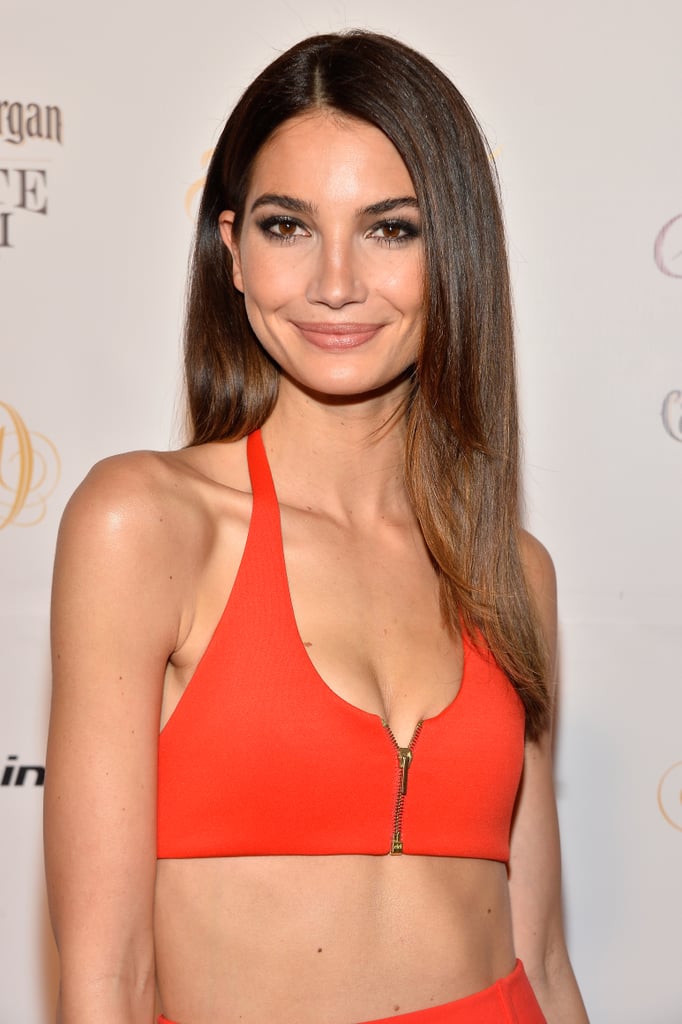 The Sports Illustrated cover girl decided to keep her style sleek and straight while partying in Miami Beach.
Nina Agdal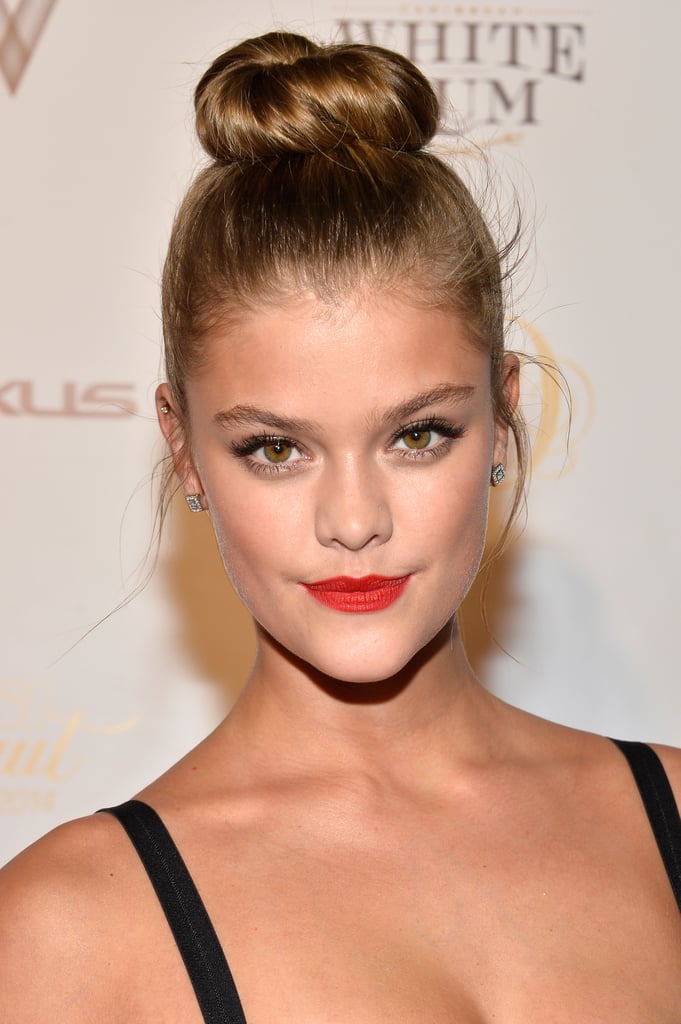 This topknot with whispy flyaways made room for Nina's bold red lip to shine at the Sports Illustrated party in Miami.
Chrissy Teigen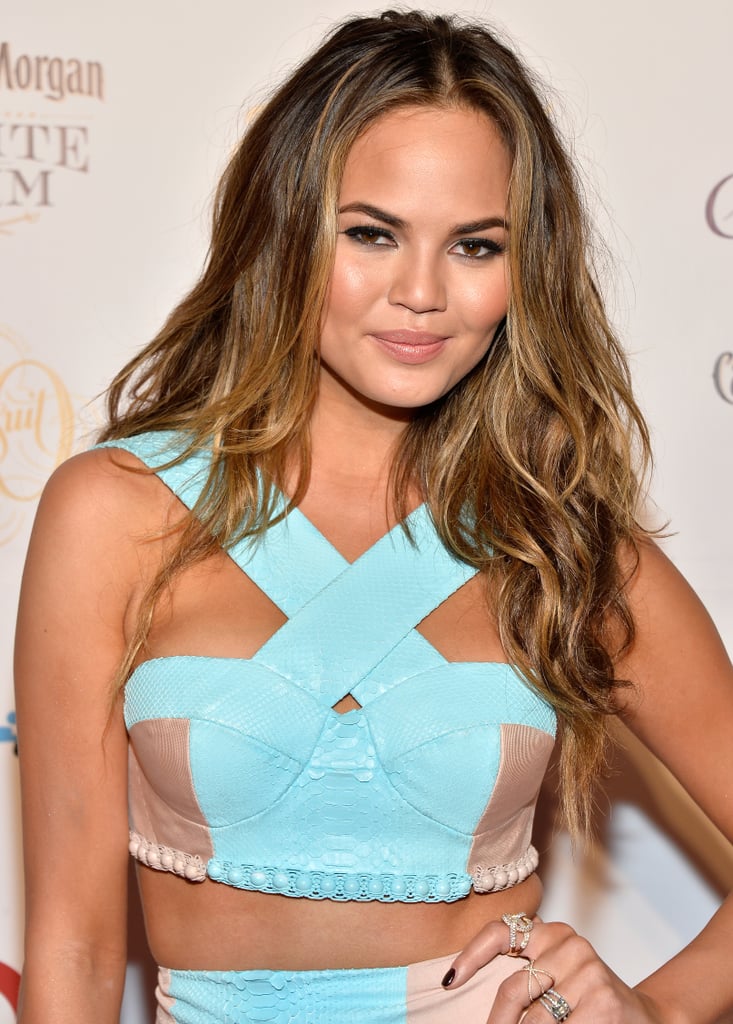 It looks like Chrissy's hair grew a few inches overnight! She wore the long locks in subtle waves to celebrate Sports Illustrated Swimsuit's 50th anniversary.
Sarah Hyland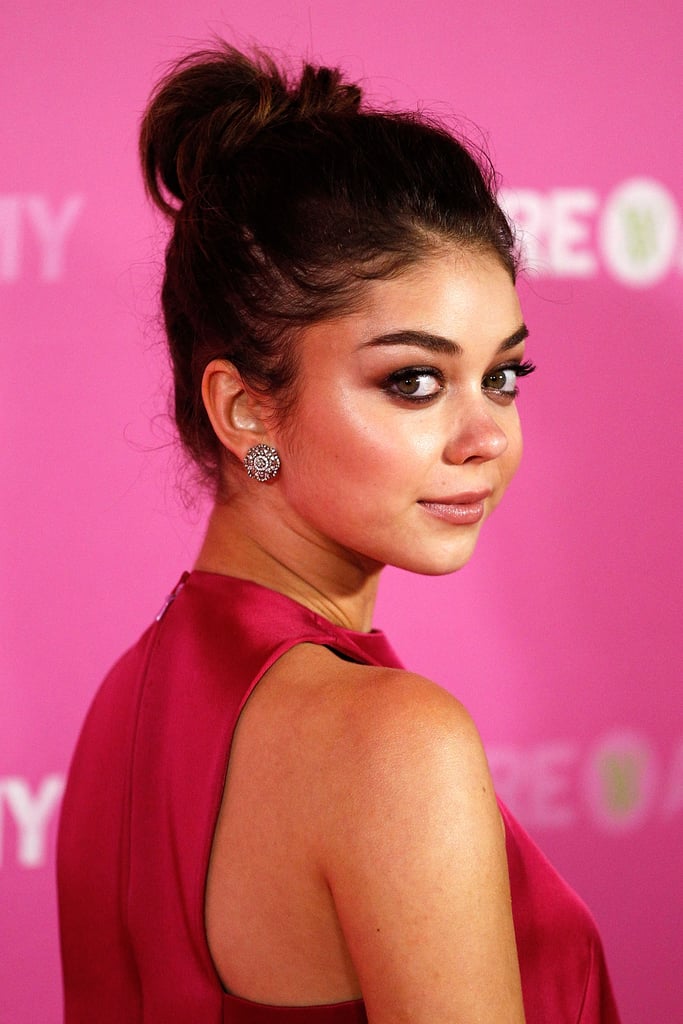 Sarah pulled her hair up into a messy topknot for the Vampire Academy premiere in Australia.
Lorde
Lorde's signature vampy lipstick bordered on black at the Brit Awards. She kept her nails nude this time to balance out the edgy look.
Katy Perry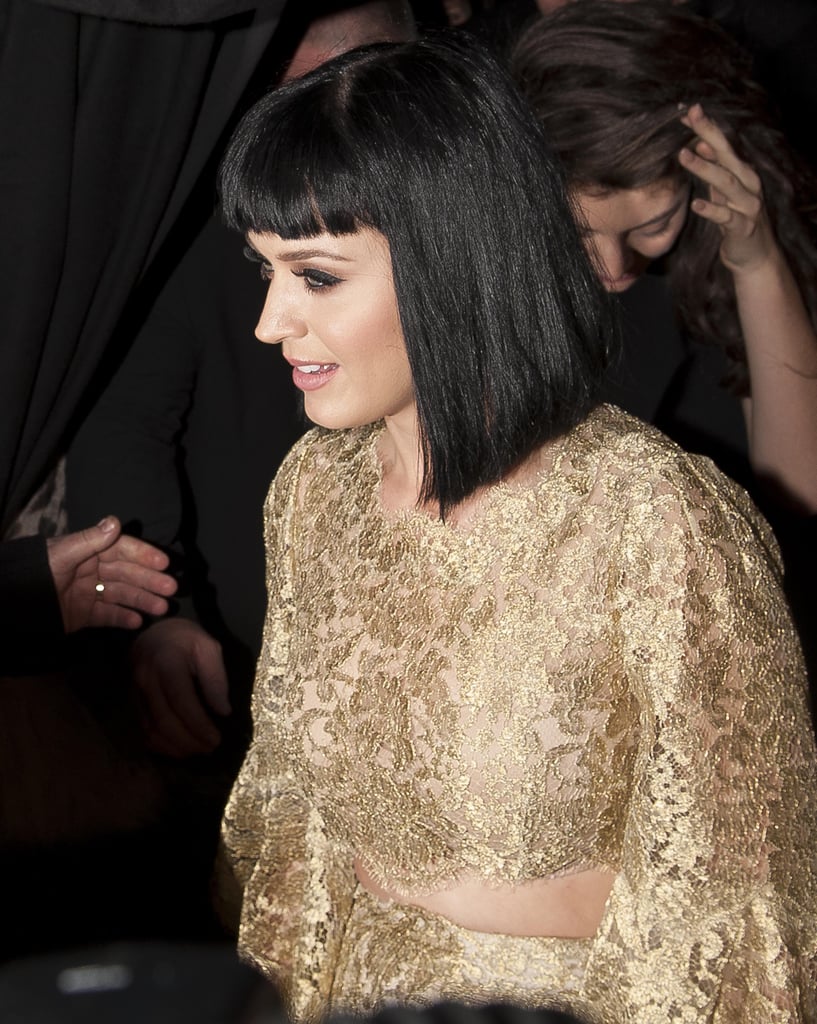 For her Brit Awards performance, Katy straightened out her bob in a Cleopatra way.
Beyoncé Knowles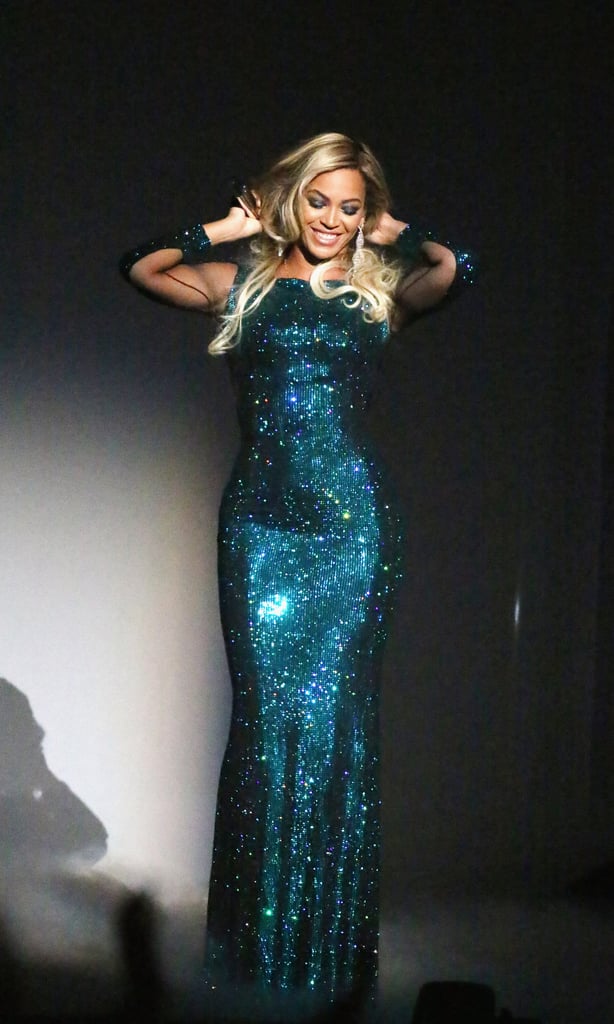 In a surprise performance, Beyoncé showed off some of her best hairography at the Brit Awards. For her makeup, she picked smoky shadow to match her sparkling emerald gown.
Jessie J
We're not quite sure how to describe this chalky, lavender lipstick [5] from Jessie's Brit Awards appearance, but it's quite the contrast with her jet-black hair.
Rosie Huntington-Whiteley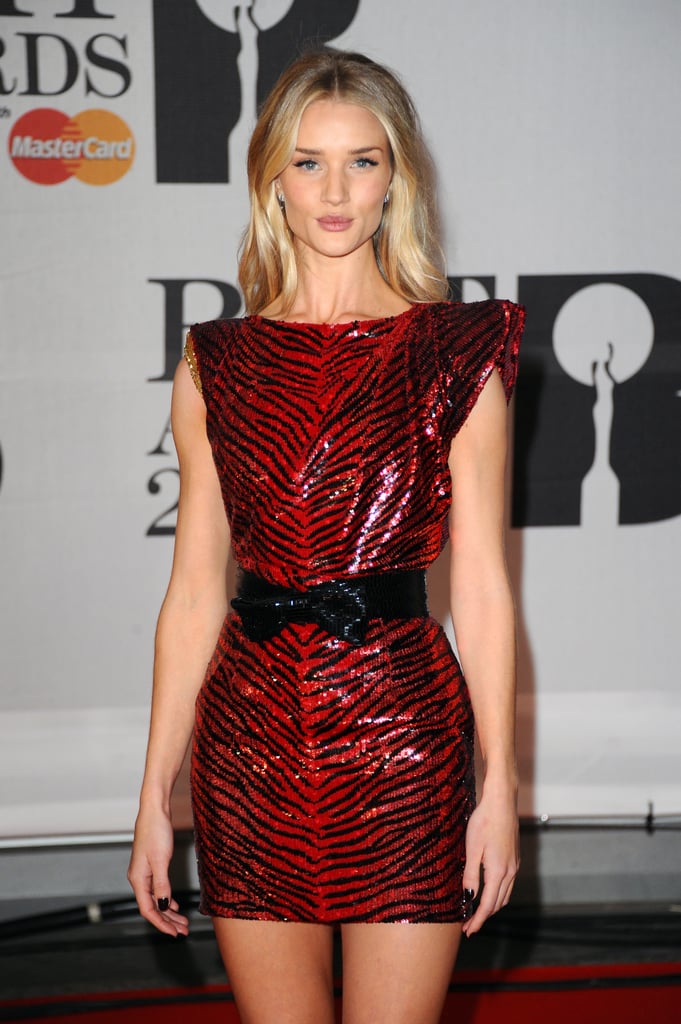 Rosie wore her signature waves to present at the Brit Awards.
Rita Ora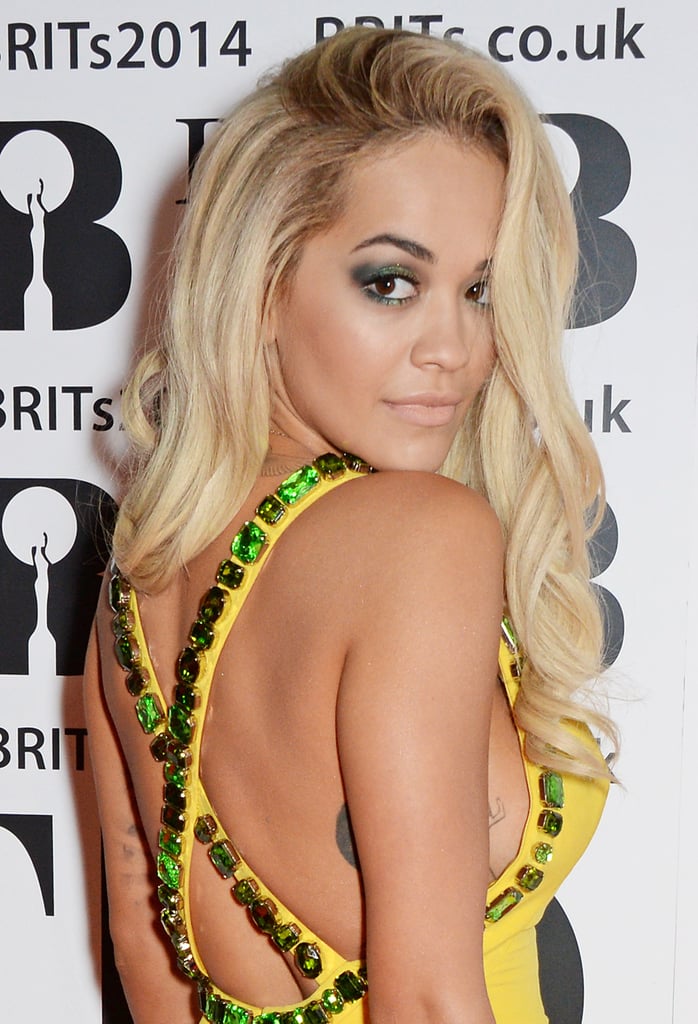 At the Brit Awards, Rita channeled Beyoncé-esque glamour with long blond curls and a green smoky eye.
Ellie Goulding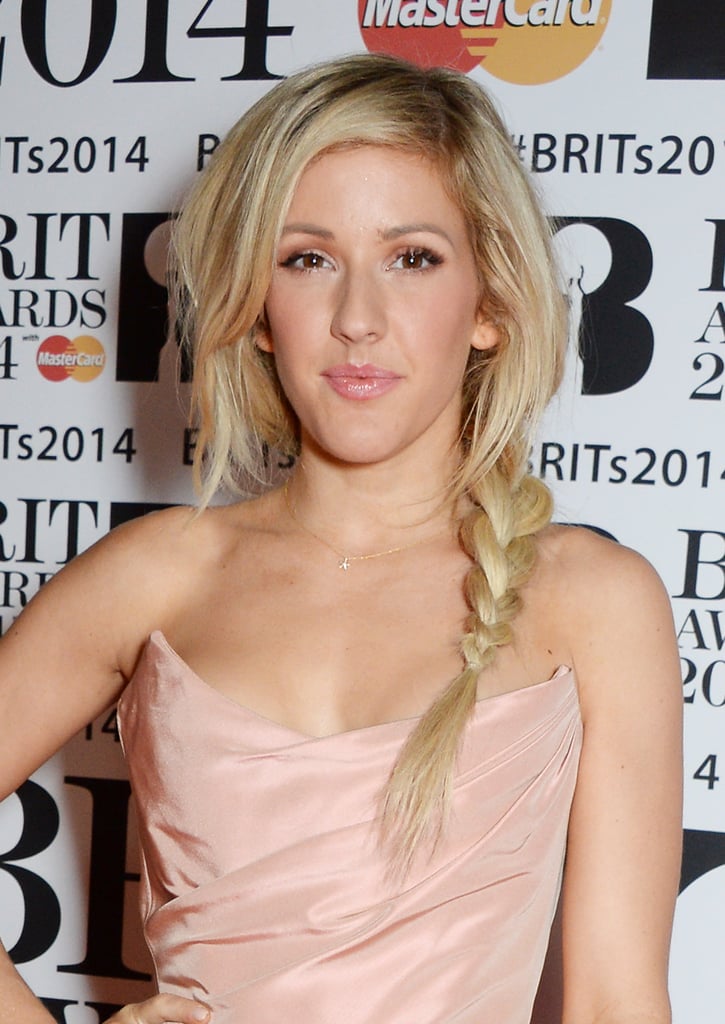 Ellie went with a simple side braid for the Brit Awards and a palette of pinks.
Rita Ora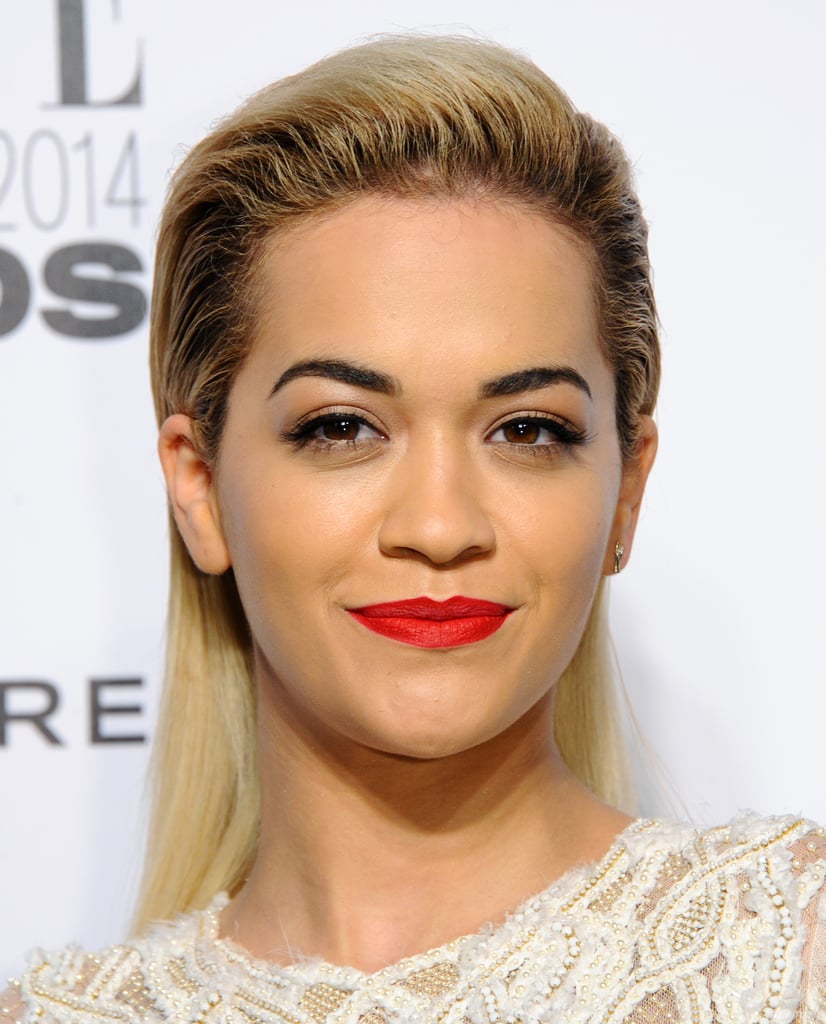 Rita added some extra length to her hairstyle for the Elle Style Awards. And of course, she rocked her signature red lip.
Suki Waterhouse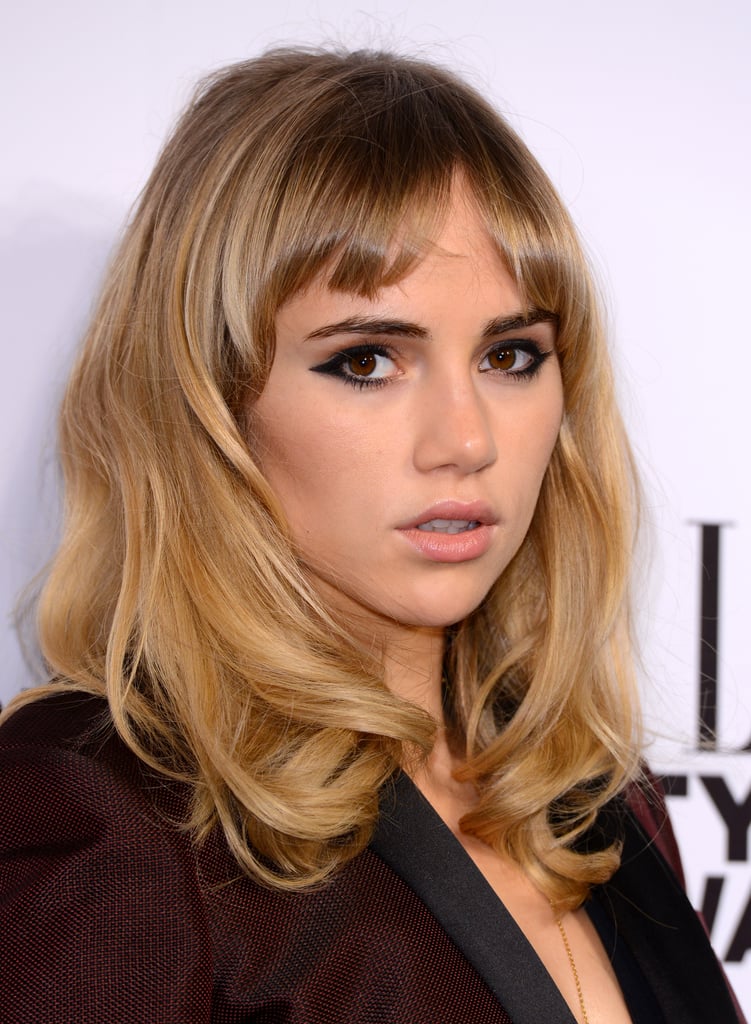 Suki's beauty look for the Elle Style Awards seemed to channel Brigitte Bardot, thanks to voluminous waves, short bangs, and winged eyeliner.
Olga Kurylenko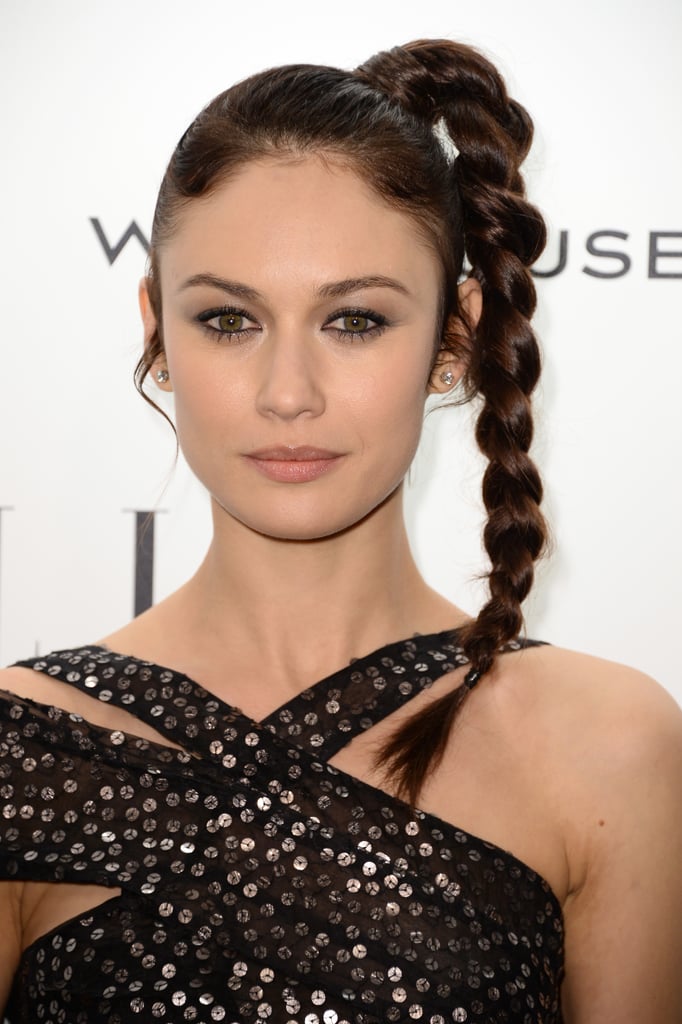 This high-ponytail-turned-side-plait somehow became high fashion when Olga wore it at the Elle Style Awards.
Cara Delevingne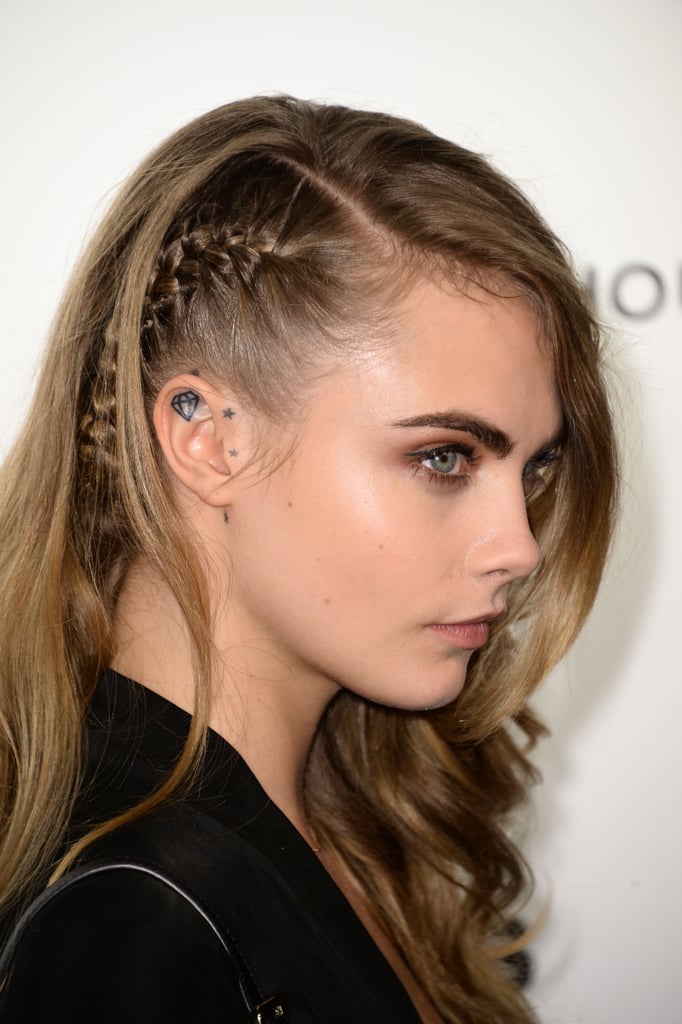 We've seen this undercut braid [6] on Cara before, and at the Elle Style Awards, it still looks as good as the first time.
Emma Watson
Emma paired her ruby-red lipstick with a loose updo for the Elle Style Awards.
Arizona Muse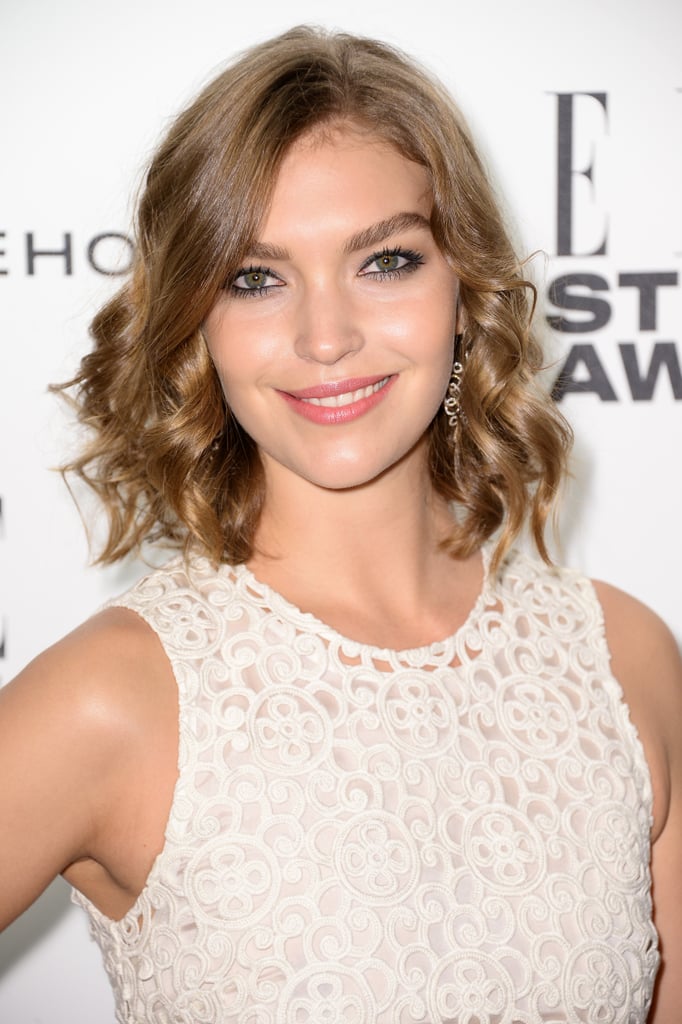 Cara may be well known for her brows, but Arizona also gives us arch envy. Just take her brushed-up look from the Elle Style Awards as an example.
Katy Perry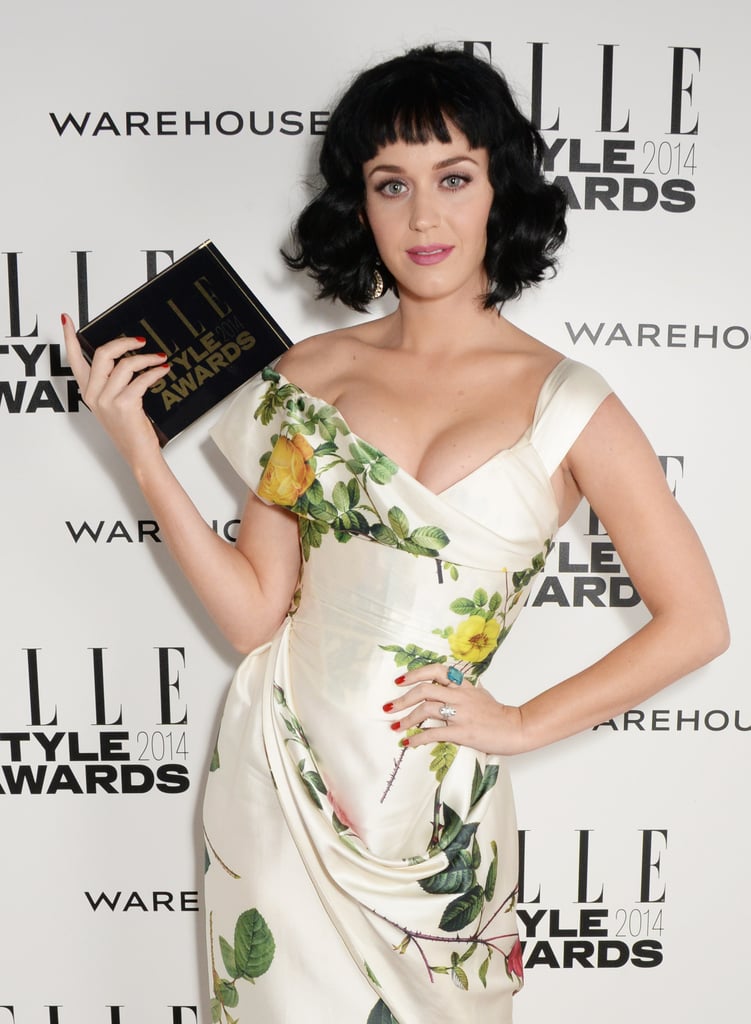 It was the first red carpet appearance for Katy's new bob at the Elle Style Awards, and she styled it with retro '50s flair [7].
Petra Nemcova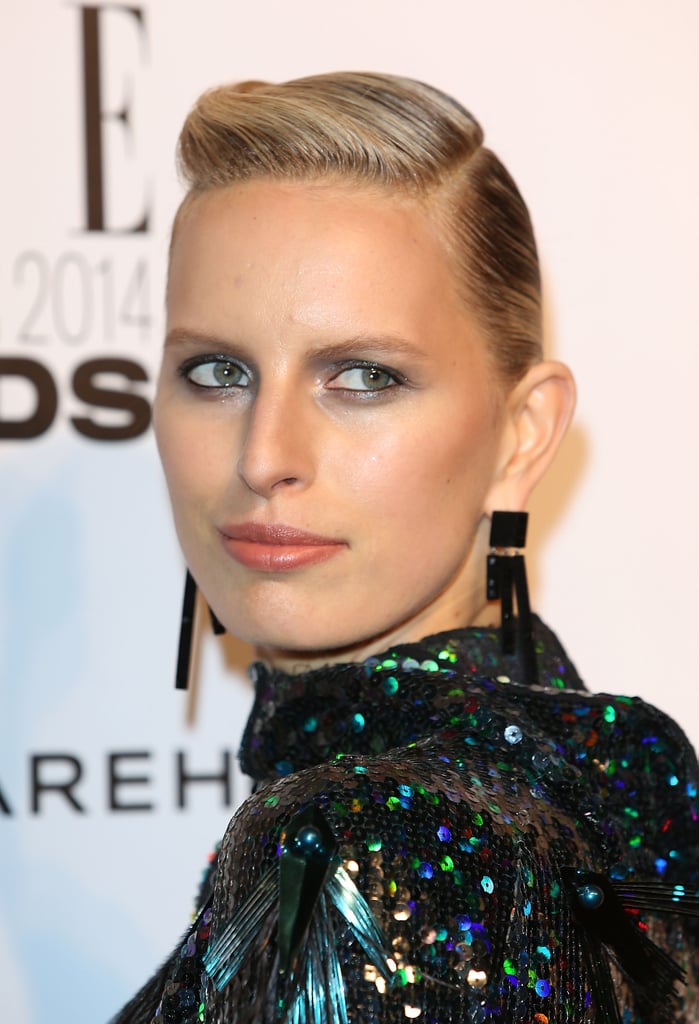 The sleek, wet chignon suited Petra's embellished outfit at the Elle Style Awards.
Lily Aldridge
Red lips and loose waves were a perfect combination for the Sports Illustrated cover model.
Petra Nemcova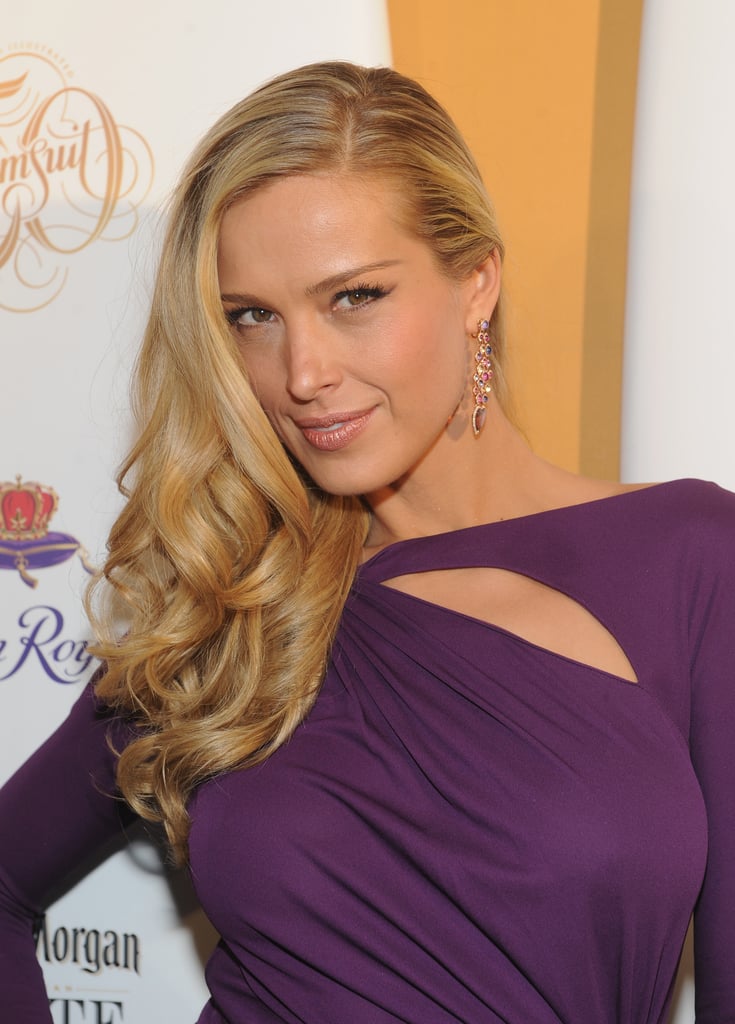 Petra pulled all her blond hair to one side for the Sports Illustrated party, which showed off her natural-looking tan.
Chanel Iman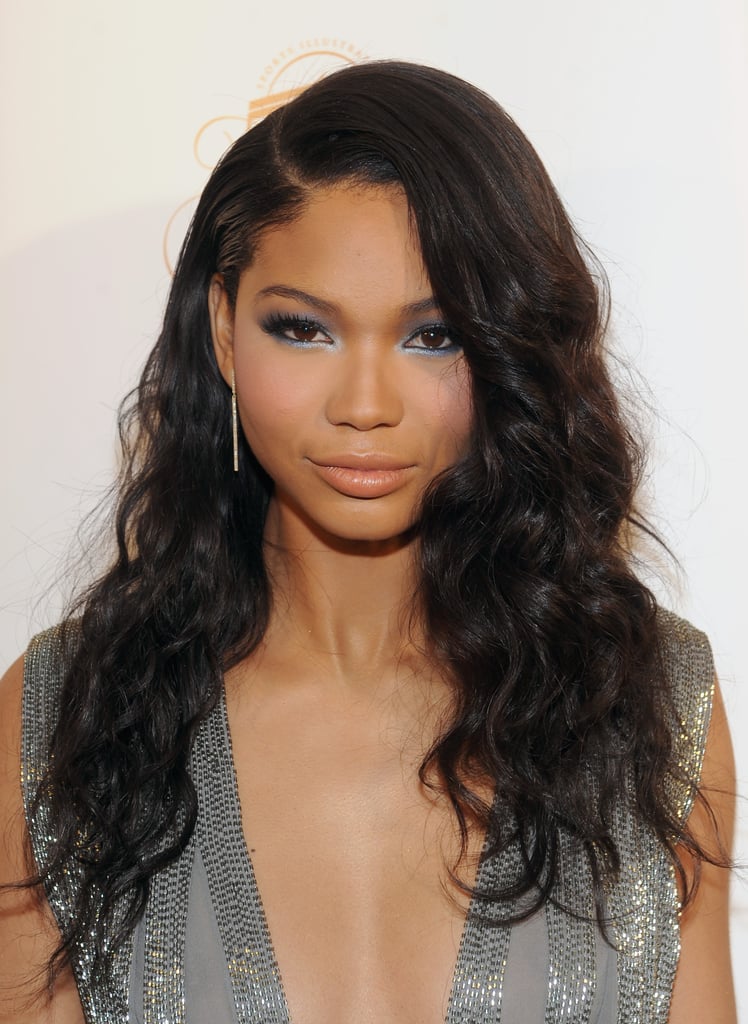 Chanel brightened up her eyes with silver shadow in the inner corners at the Sports Illustrated swimsuit celebration.
Molly Sims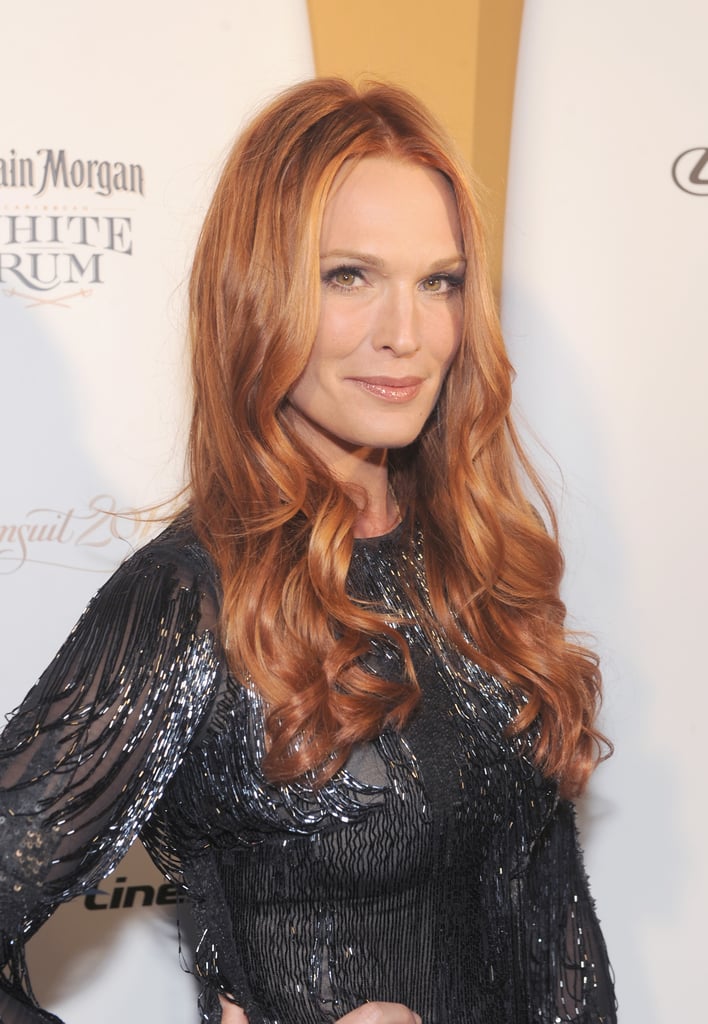 Molly debuted her new strawberry-red locks [8] at the Sports Illustrated 50 Years of Swim celebration.
Chrissy Teigen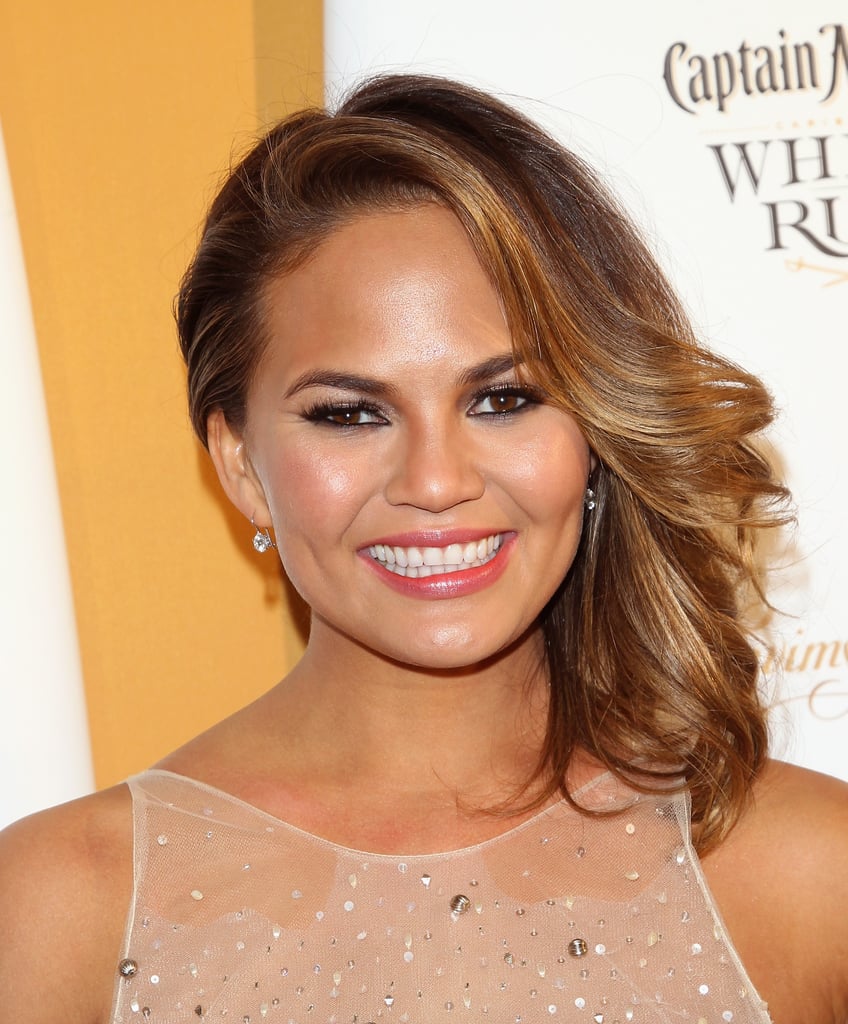 Chrissy played up her eyes with a smoky shadow and lots of false lashes at the Sports Illustrated party.
Petra Nemcova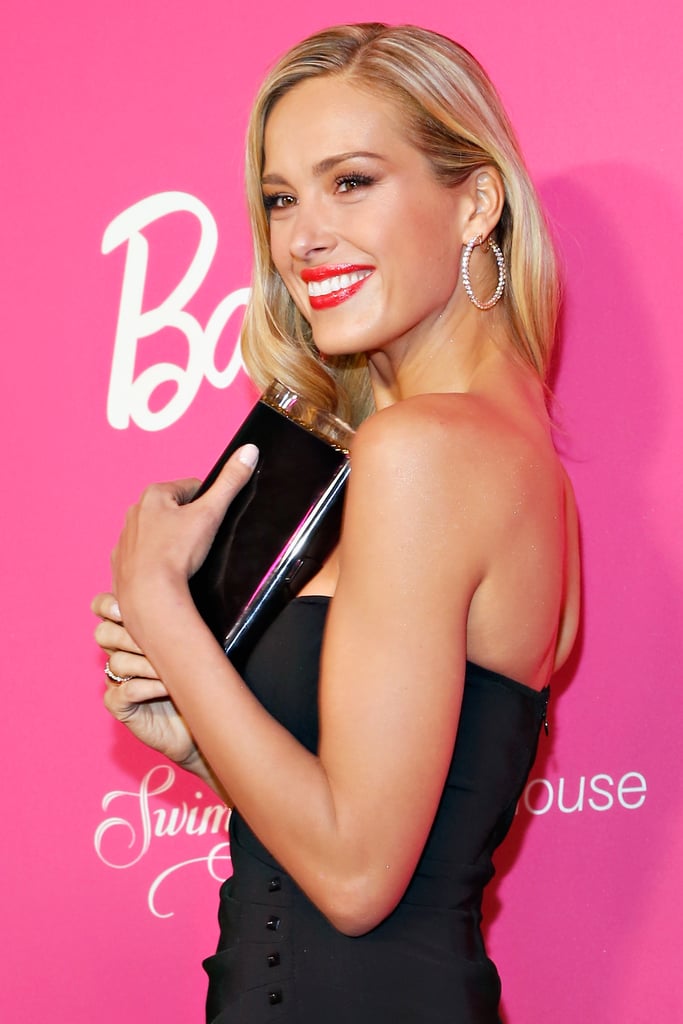 This over-the-shoulder style was ideal for Petra's profile pose at Sports Illustrated's 50th anniversary celebration. She topped it off with a high-shine red lip lacquer.
Kelly Osbourne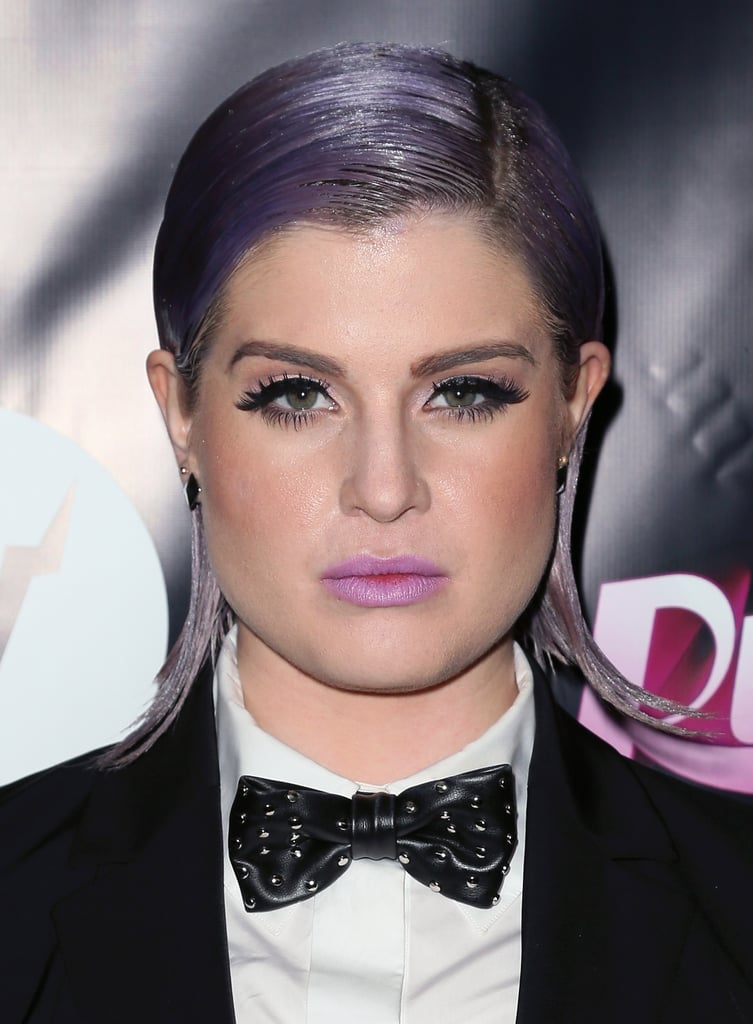 At the premiere of RuPaul's Drag Race, Kelly went for an androgynous slicked-back hairstyle, extra lashes, and a bubblegum-pink lip.
Amber Heard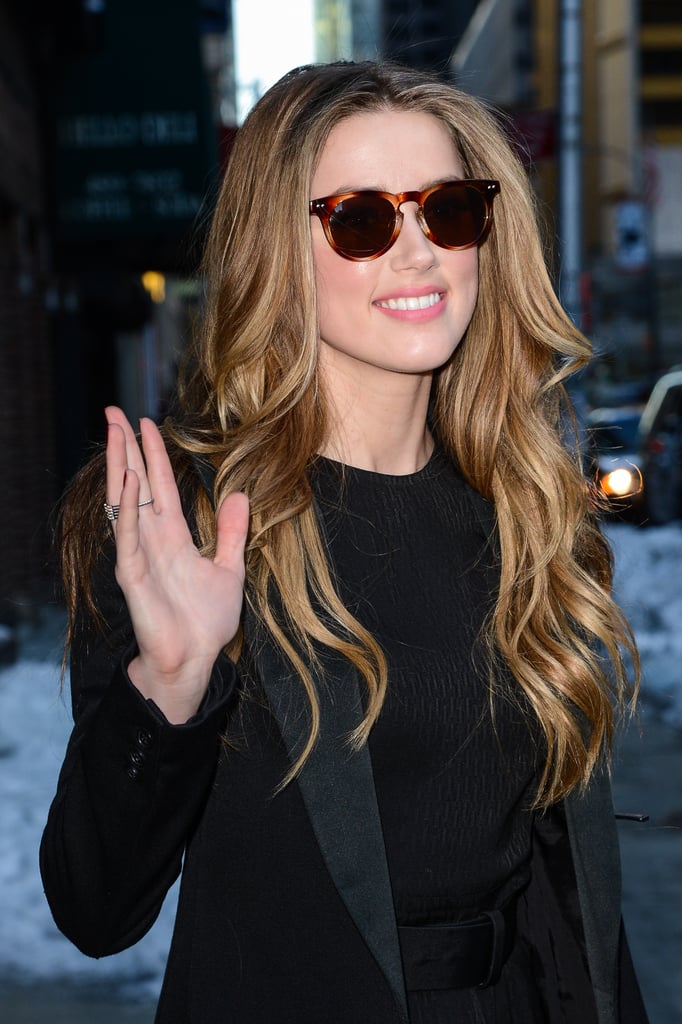 Amber let her long locks loose for her appearance on the Late Show With David Letterman.
Cobie Smulders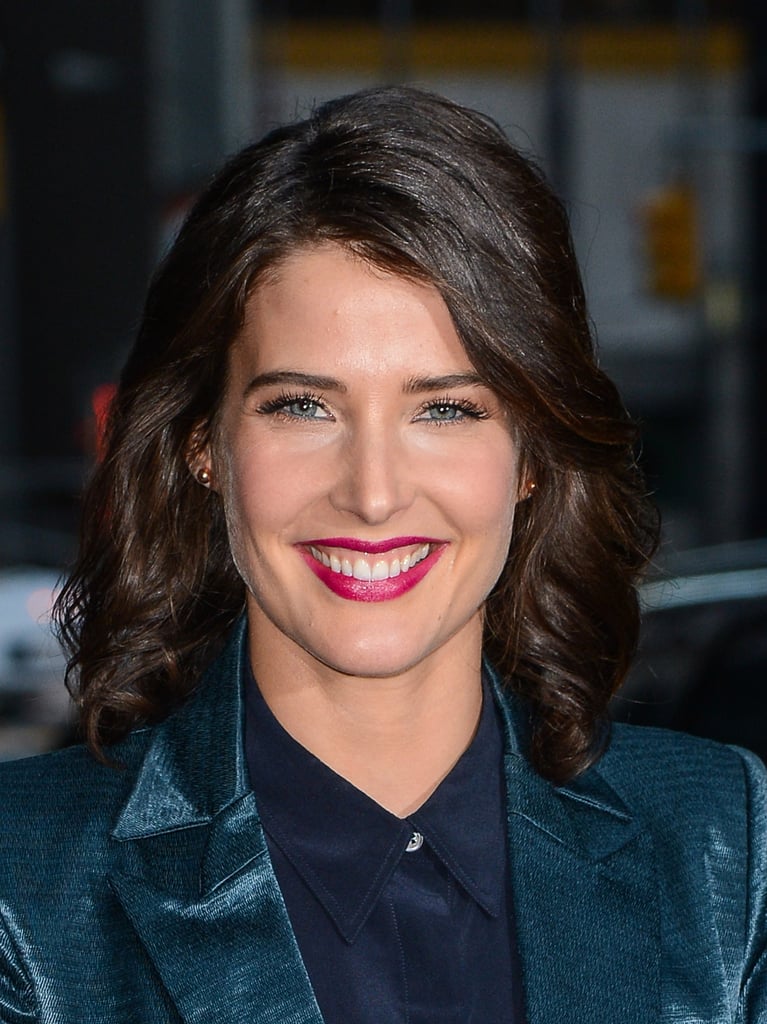 Cobie's fuchsia lips popped at the Late Show With David Letterman.
Cara Delevingne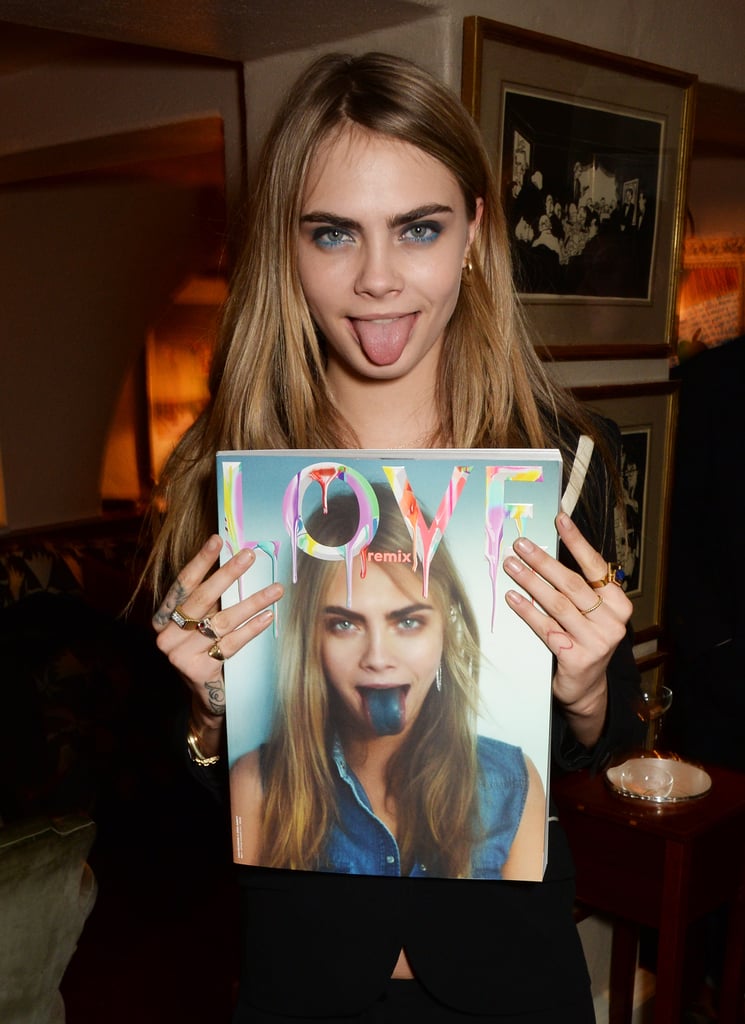 Cara poked fun at her Love cover with this tongue-baring photo. The blue eyeliner (and matching tongue) were on trend [9].
Georgia May Jagger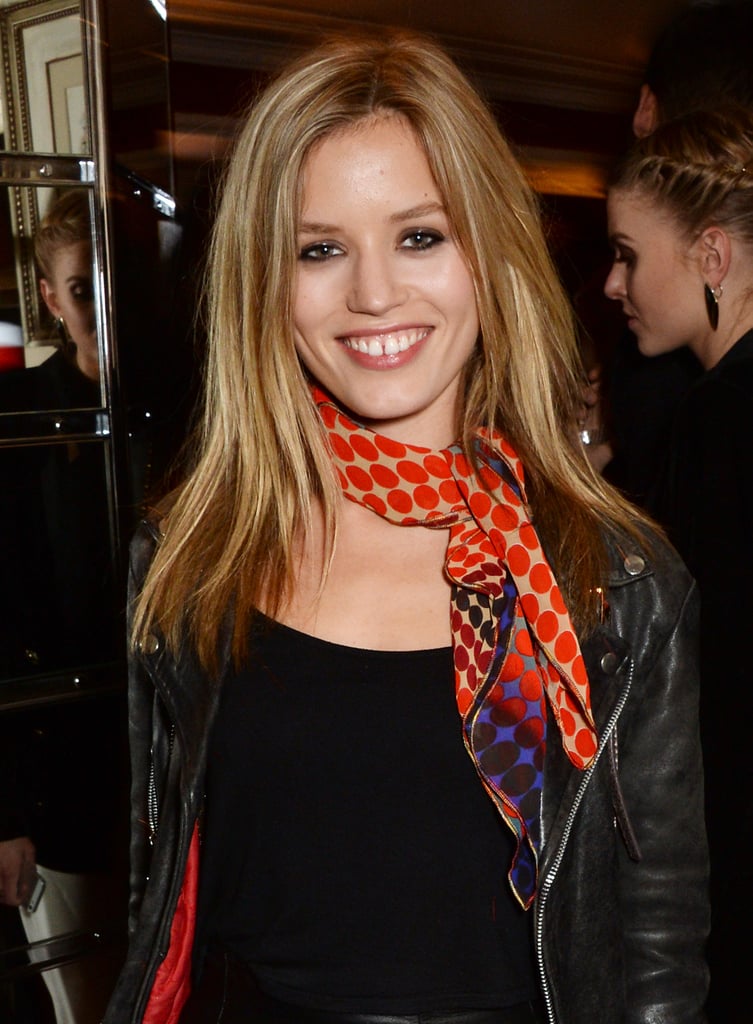 Georgia swiped on a glossy gray shadow paired with nude pink lips for the Love magazine launch.
Joan Smalls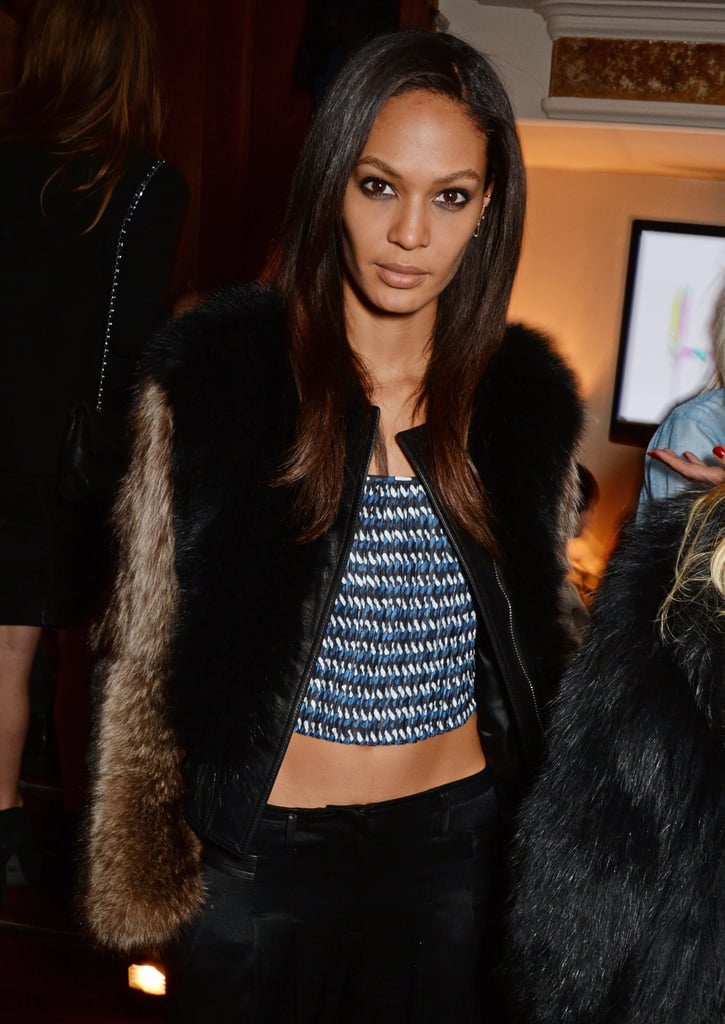 The model looked smoldering, thanks to a smoky eye at the Love magazine party.
Kendall Jenner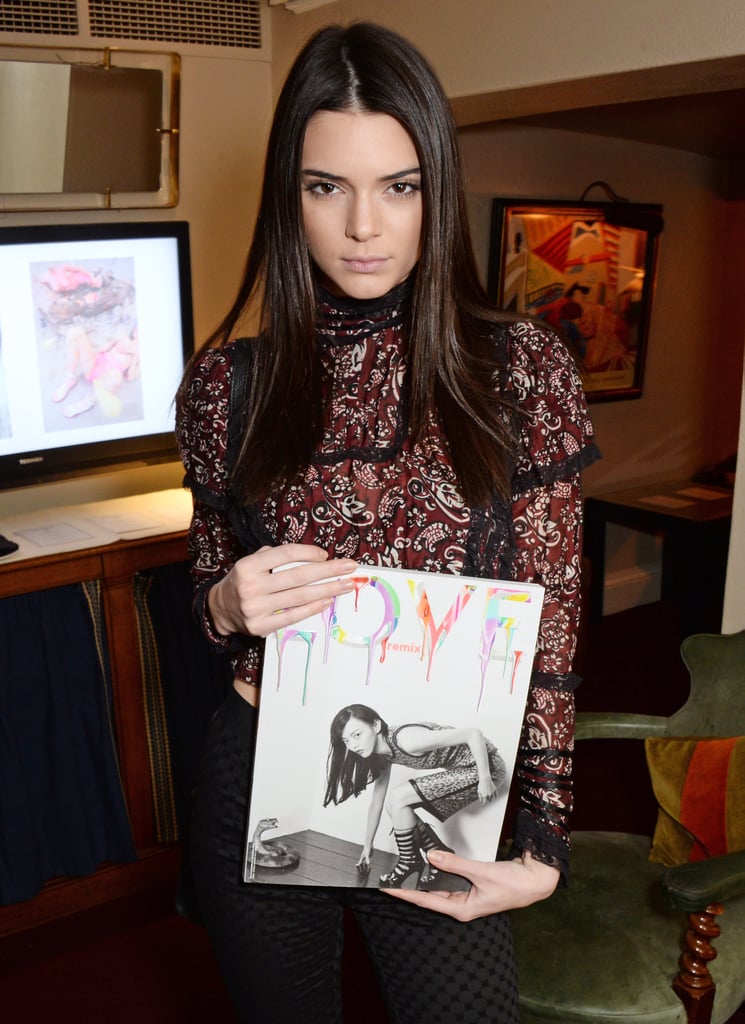 After walking in the Marc Jacobs Fall 2014 runway [10] last week, Kendall went with nude makeup and straight strands for the Love magazine party.
Kate Middleton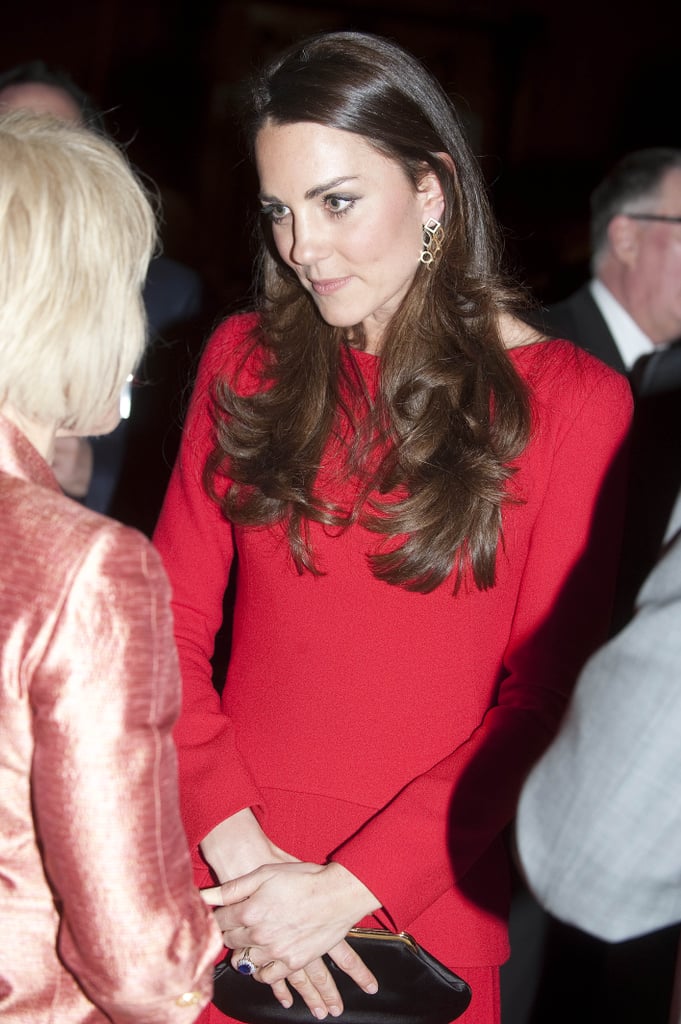 Kate and her signature chestnut curls looked gorgeous at the Dramatic Arts Reception in London.
Bella Thorne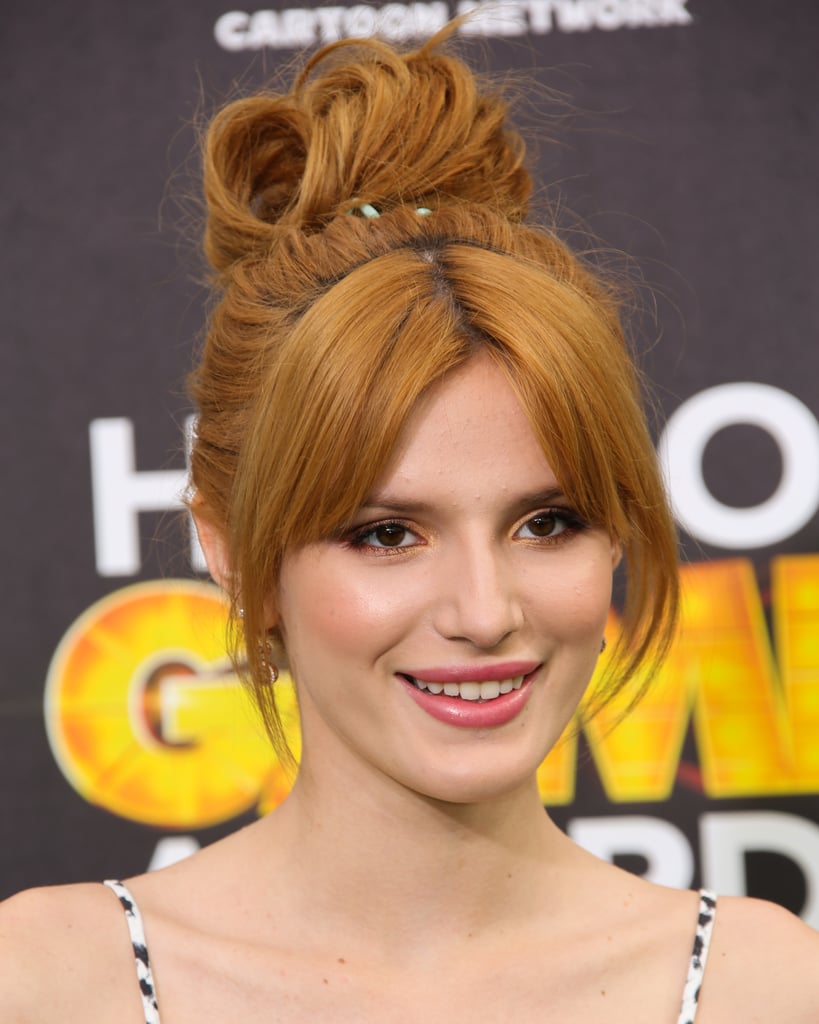 At Cartoon Network's Hall of Game Awards, Bella paired a twisted topknot with heavy, center-split bangs.
Adriana Lima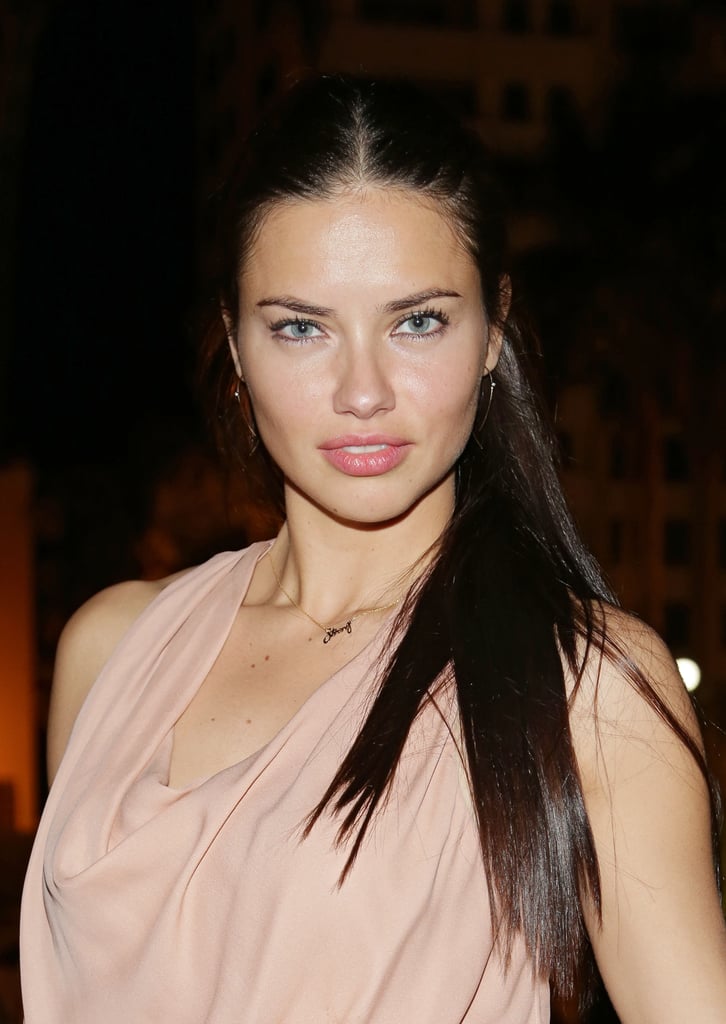 Adriana looked stunning during the Miami Boat Show with fresh-faced makeup and a sleek ponytail.
Kristen Bell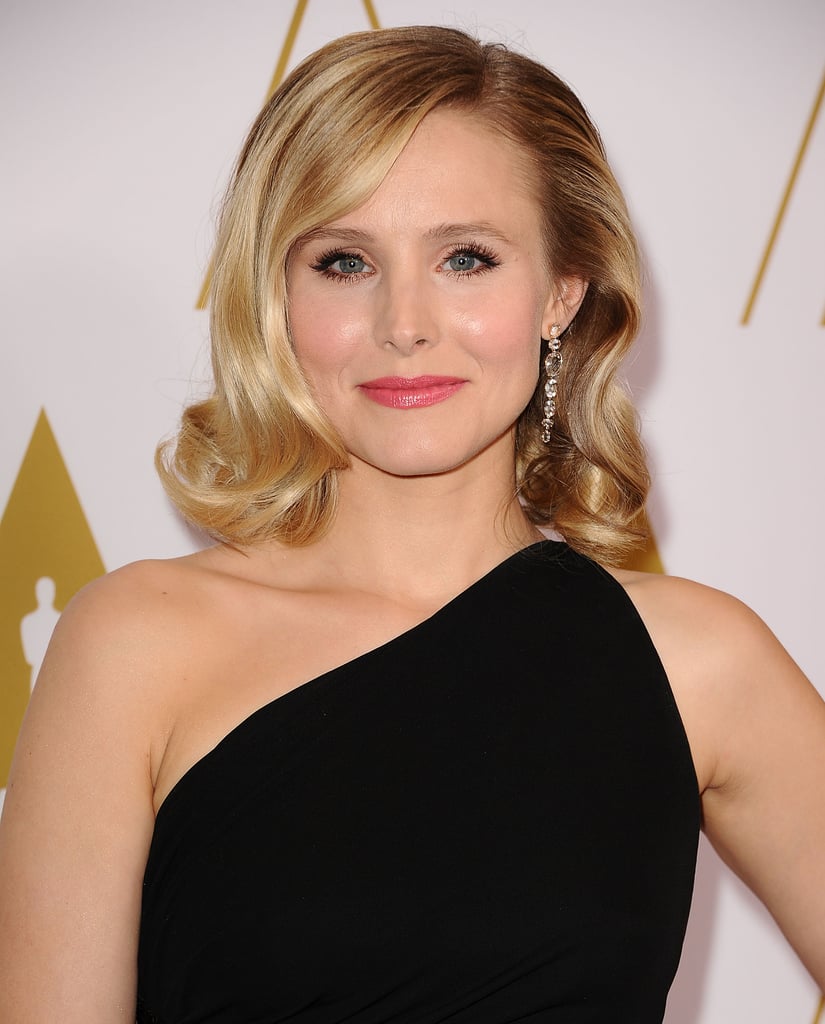 Pretty curls and pink lipstick made for a gorgeous look on Kristen at the Academy of Motion Picture Arts and Sciences's Scientific & Technical Awards Ceremony.
Jourdan Dunn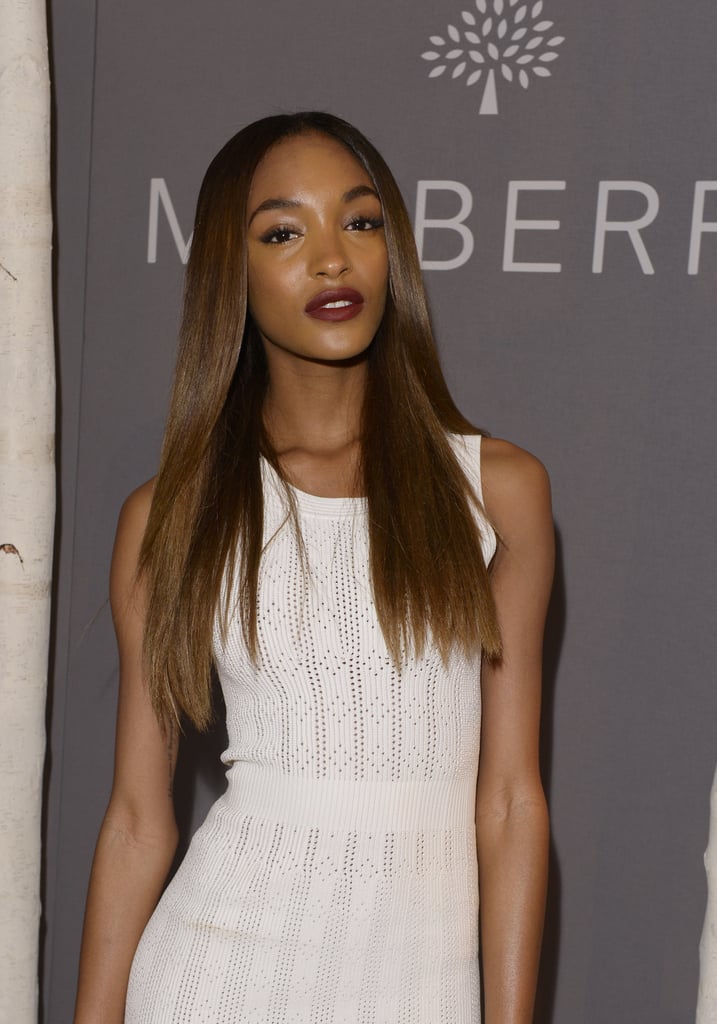 Jourdan stunned with stick-straight hair and dark purple lipstick at the launch of Mulberry's Cara Delevingne collection.
Cara Delevingne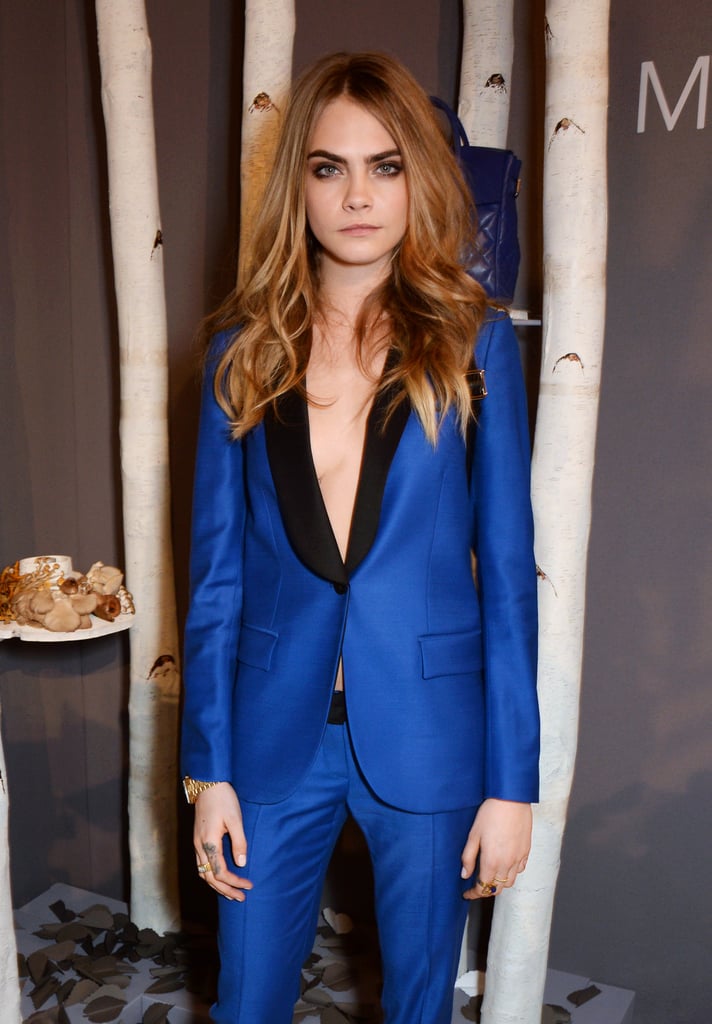 At the celebration of her collaboration with Mulberry, Cara oozed sex appeal with textured bed head and a serious smoky eye.
Gabrielle Union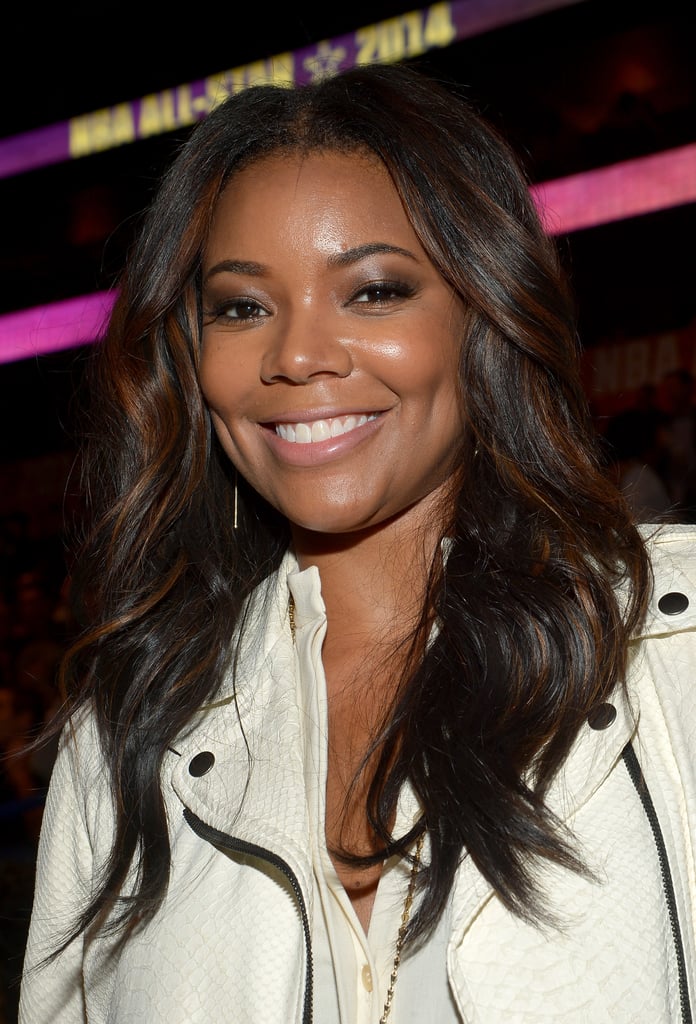 Gabrielle opted for barely there makeup and loose curls.
Kim Kardashian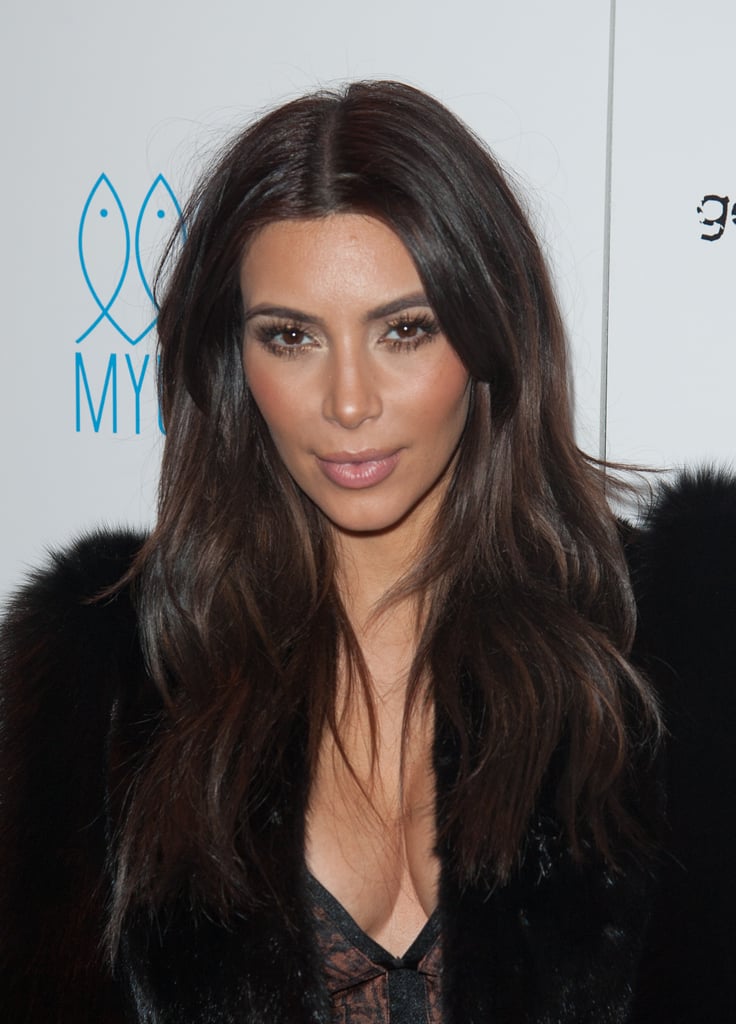 A subtle smoky eye and pink lips paired perfectly with Kim's dark brown hair at the Generation NXT Charity Benefit.
Rita Ora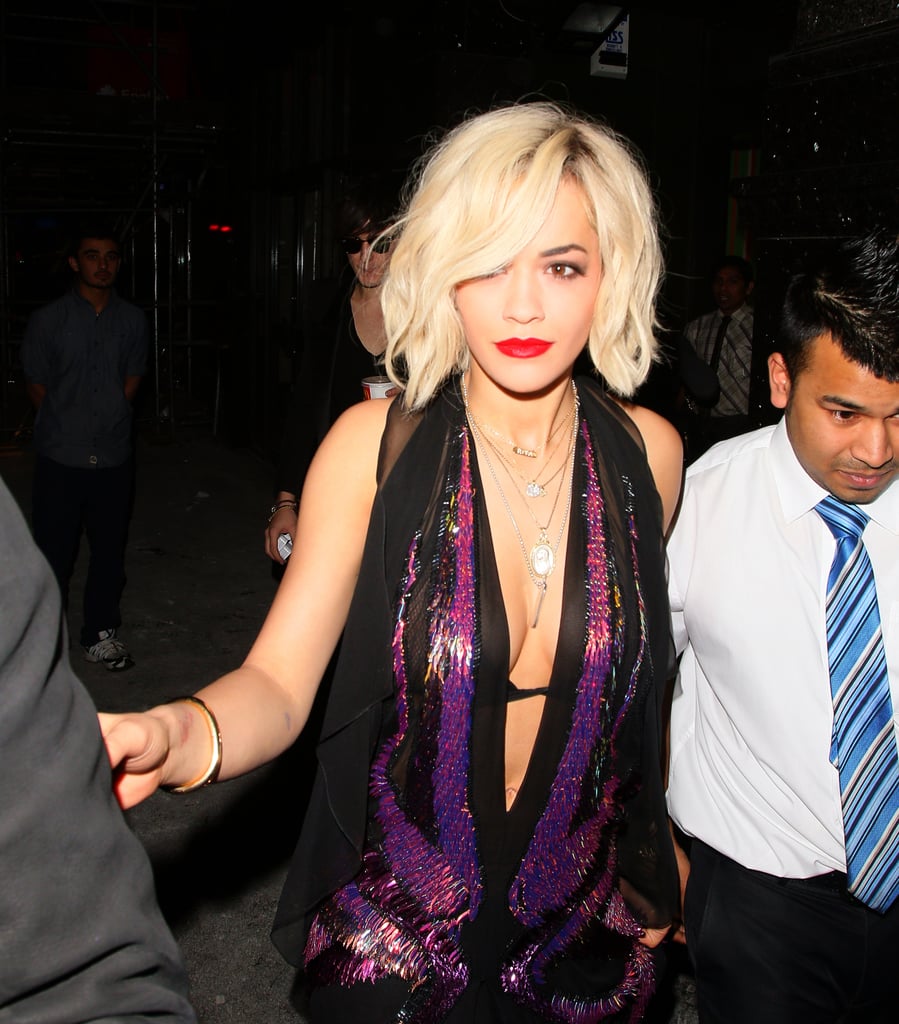 Rita stuck to her signature style of red lips and curls for a night out in London.